Her turrets sprouted mushrooms, and vines ate up her halls once filled with aristocrats, candelabras, and plushy velvet lounges. It was one of Belgium's grandest castles, but the Chateau Miranda had run out of time —at least according to its guardian, the Count de Liedekerke-Beaufort. In October of last year, he set the 100-room giant ablaze to burn it to the ground.
Luckily for us, photographer Matthew Hampshire knows how to beat the clock. If only for a few moments, the urban explorer poked around the chateau in its last moments before its demolition-by-flames, capturing the eerie majesty of its abandoned grounds on a hot summer day…
It was located in the village of Celles, and also known as le chateau de Noisy. According to Matthew, rumour had it the caretaker of the site, which had also suffered a massive, accidental fire in 1991, wasn't particularly friendy. "We decided to go up the steep but direct route to avoid [him]," he told us, "as he had a reputation for being quite hostile and actually fired warning shots from a shotgun at my friend on a previous visit. We made it up and decided to grab an external shot of the rear of the castle first which is truly stunning".
"We then made our way slowly 'round the chateau to see if we were alone and able to enter," he told us, "The sheer size of the structure is mind blowing, and as with all these grand places, the same question always pops into my head: how can such beauty have been left in abandon for such a long time?"
Sadly, the story of the decaying Chateau Miranda isn't that uncommon in Belgium, where locals live nonchalantly amongst countless, crumbling castles and edifices. It's seriously that common.
It turns out the Count had been the last in line to inherit the chateau, which was dreamt up by his ancestor, the OG-Count de Liedekerke-Beaufort, over 100 years ago. "Off-the-record," reported Le Figaro in 2016 about his decision to demolish the home, "people are saying that the Count wants his descendants to finally 'have some peace'. Clearly, the affluence provoked by the majesty of the site just didn't do it for him."
Locals tried to save the 19th century, Neo-Gothic Miranda from demolition last year with a 5,000 signature petition— but the logistics of keeping such a place alive and kicking are tricky. And expensive. We just don't live in an era conducive to the upkeep of feudal-y estates (unless you're doing it like our friends at chateau Gudanes).
"The thing that surprised me most was the heavy state of  decay and erosion, " said Hampshire, "floorboards rotting through, whole ceilings collapsed, stone work worn and crumbling to dust. Every step on some of the stone staircases worn down to a smooth surface through the volume of people that had visited the building."
Building started in 1866 on the castle, which was designed by an English architect for the Count's family, who had been stripped of their original seat, the Château de Vêves, during the French Revolution. In WWII it was occupied by Nazis, then transformed into an orphanage, a vacation camp, and finally, in the '90s, ravaged by a fire.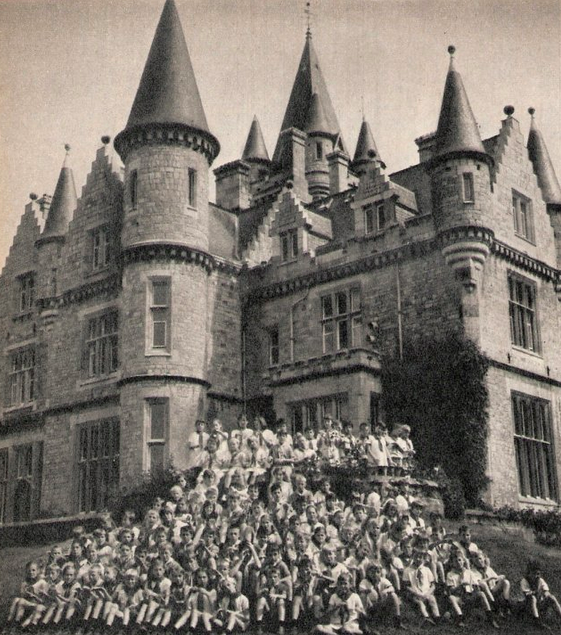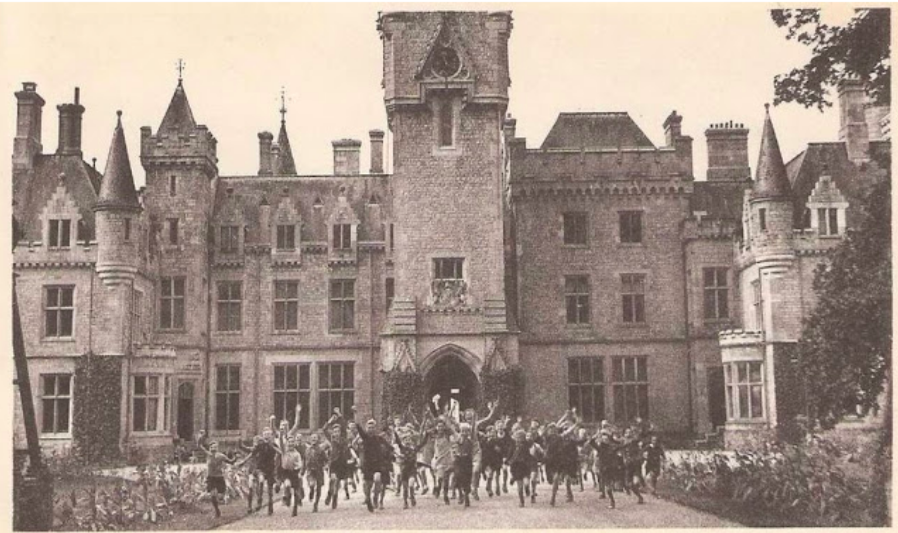 "You're still a memory engraved into my heart," wrote one former vacationer on the chateau's Facebook page about a holiday spent there in 1969, "but I know you've fallen somewhat ill since."  Along with those brave enough to trespass, Matthew Hampshire's images are among the final remains of the ailing, and now long-gone chateau.
"My advice for anyone wanting to take the same path," he said about embarking upon such projects, "would be to find a few friends that you trust and always weigh up the risks before doing something that could get you hurt or in trouble with security or the police. The majors do's and dont's for me when visiting these places is to stay safe and try and leave it how I found it."
There's no real way to leave a piece like this off on a positive note, other than raising a weepy glass to the chateau's glory days, or by tipping your hat to the photographer. Brace yourselves for the before and after shots:
And if you're really keen to make a difference in saving these gems, consider adopting your very own chateau here.
Discover more of Matthew Hampshire's urbex work on his website.