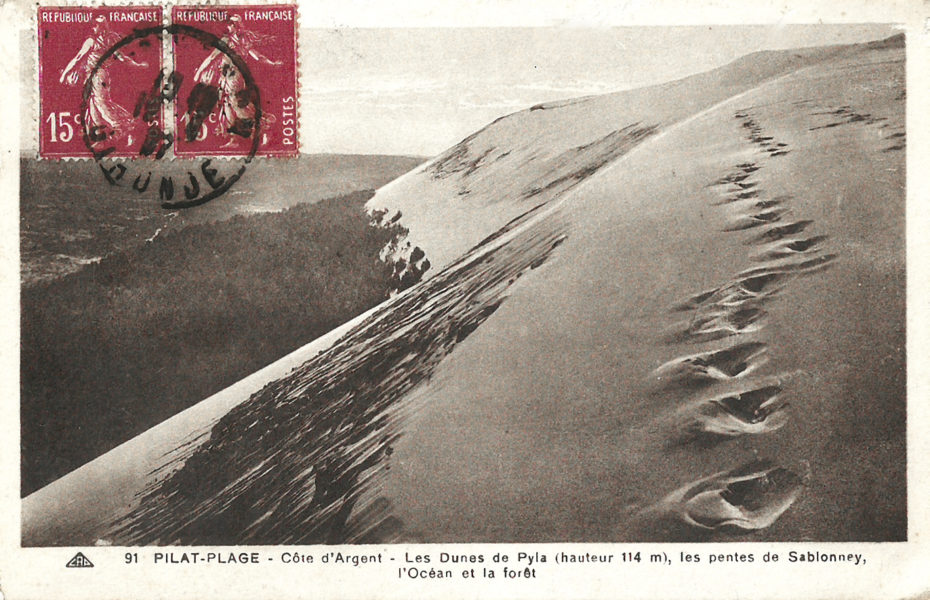 You'd think you were stranded in an African desert, but the Dune du Pilat (Dune of Pilat) has a grandeur all its own. All 60,000,000 m³ of it are sandwiched between the aquamarine waters of the Atlantic and the emerald Landes forest, making it quite unlike any other 'desert' oasis on our lovely planet. Mainly, because it's in Southwestern France and just a stone's throw from wine country.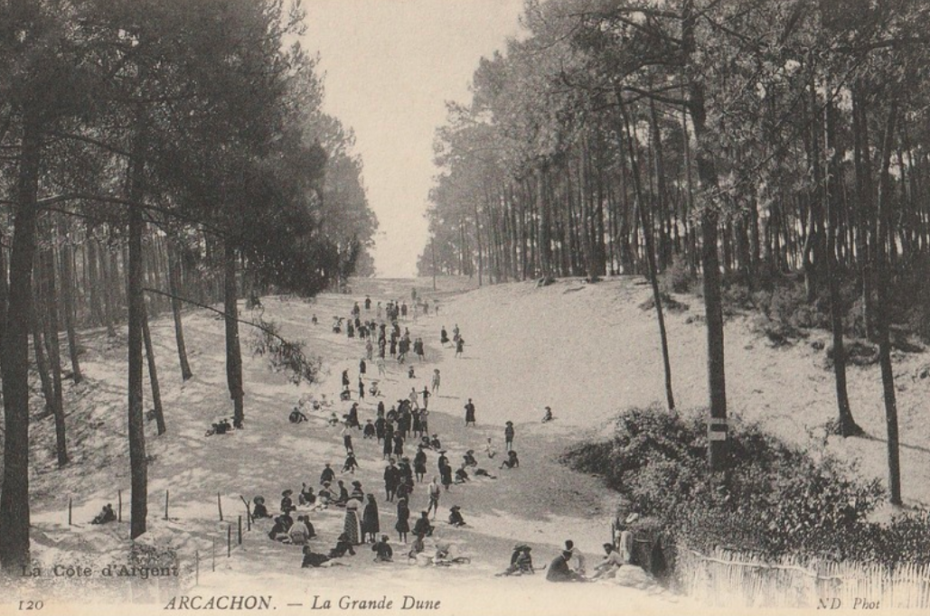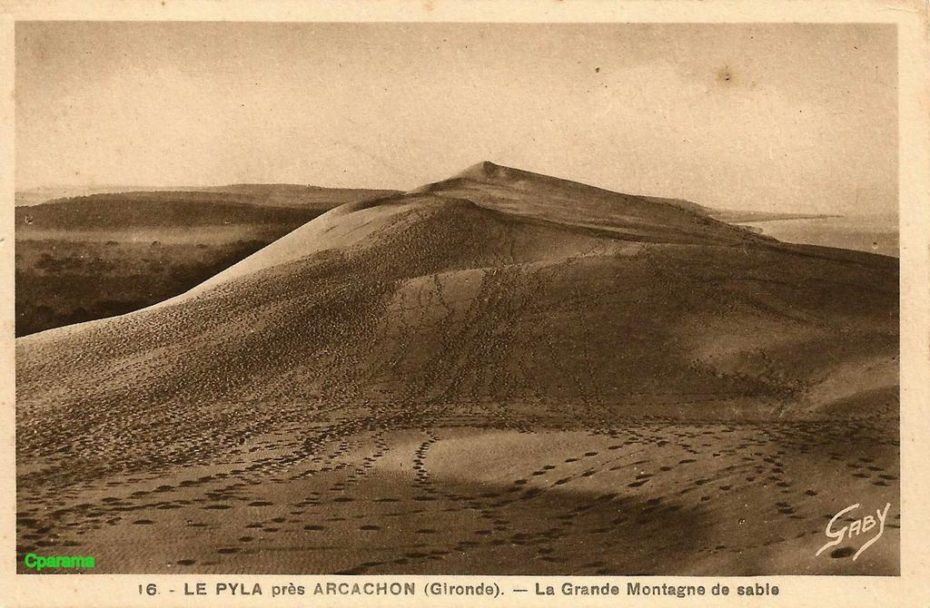 Seriously. We don't know how this slice of tranquility has gone relatively unknown to tourists. Chances are your Midwestern has heard of Bordeaux, but not its giant sandbox.
But clearly the best way to get to Europe's largest dune, in our opinion, is by way of Bordeaux. It's only 60km away and (hint) would actually make for a nice weekend trip from Paris as summer draws to a close. Here, get your bearings: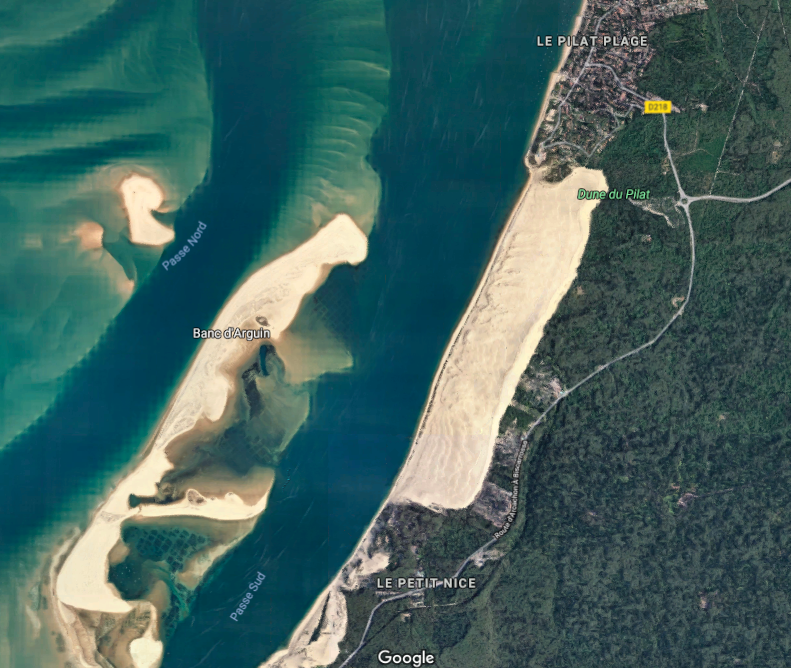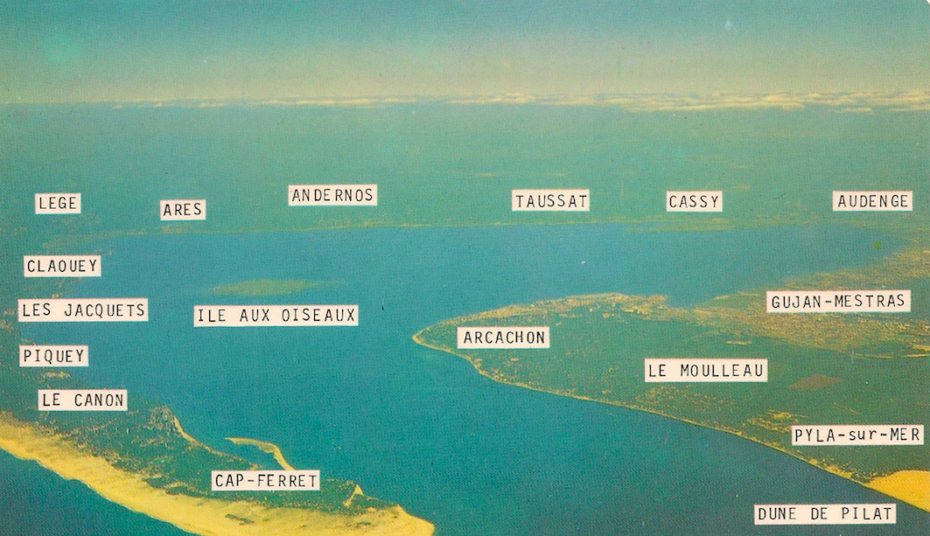 It may look flat, but that beige rectangle in the centre is about 110 metres above sea-level, and the treasure of the La Teste-de-Buch area of Arcachon, which Napoleon III founded in 1857. We can tell you from personal experience that you do get a kind of vertigo when scaling its sandy peaks. Against all logic, you feel as if you could tumble right off its fluffy peaks and into the woods…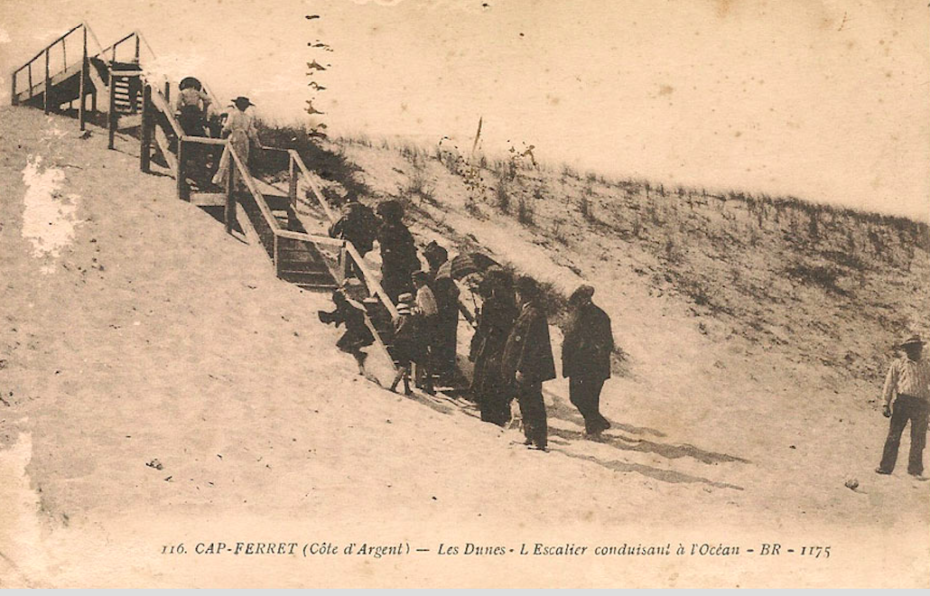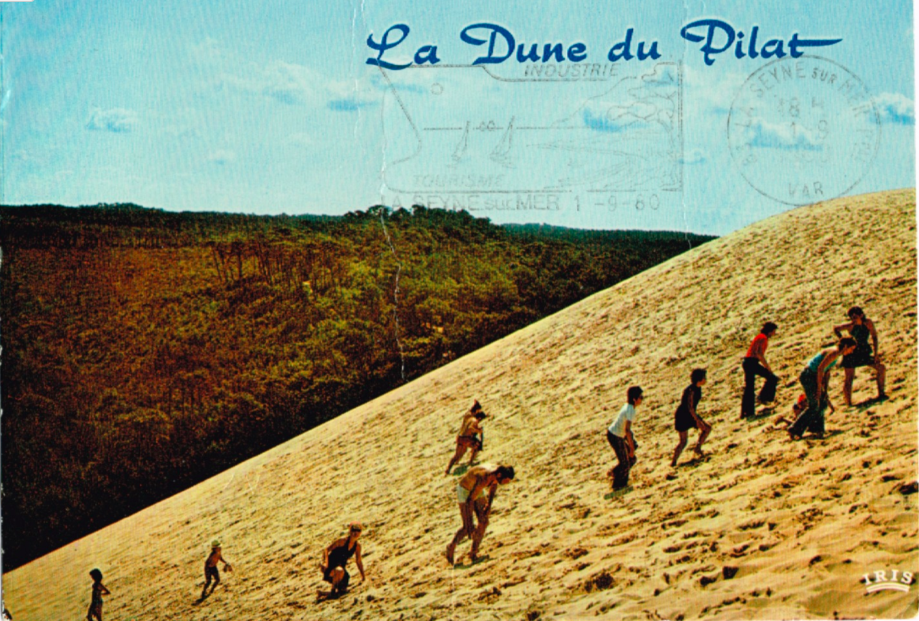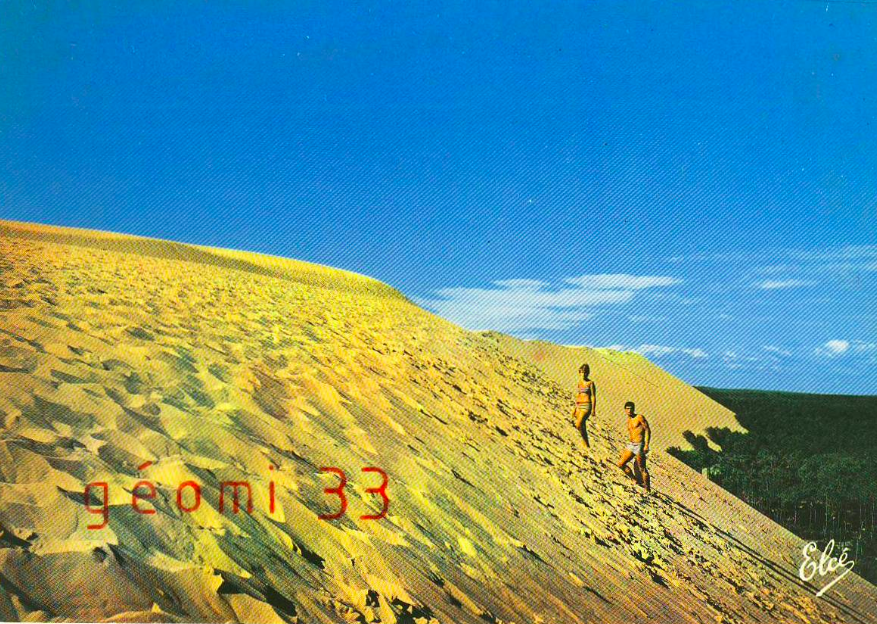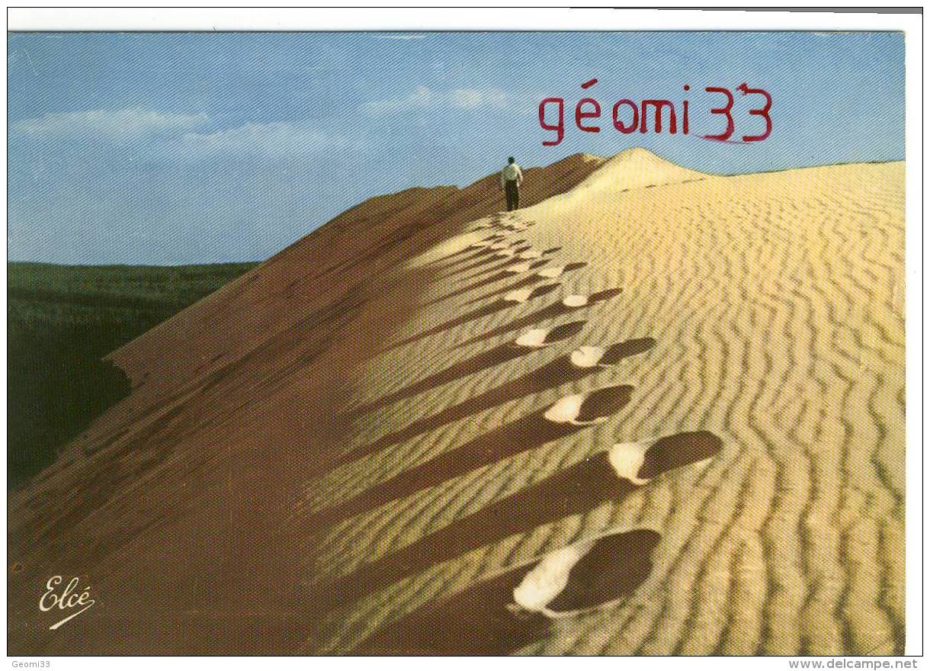 But once you get to the other side, there's a precious sort of silence and a killer view that makes the trek worth it.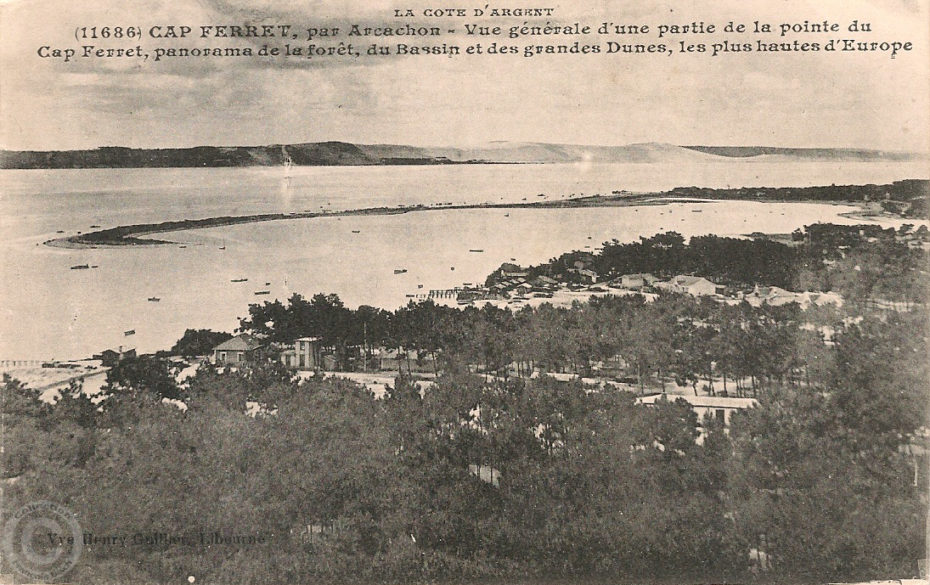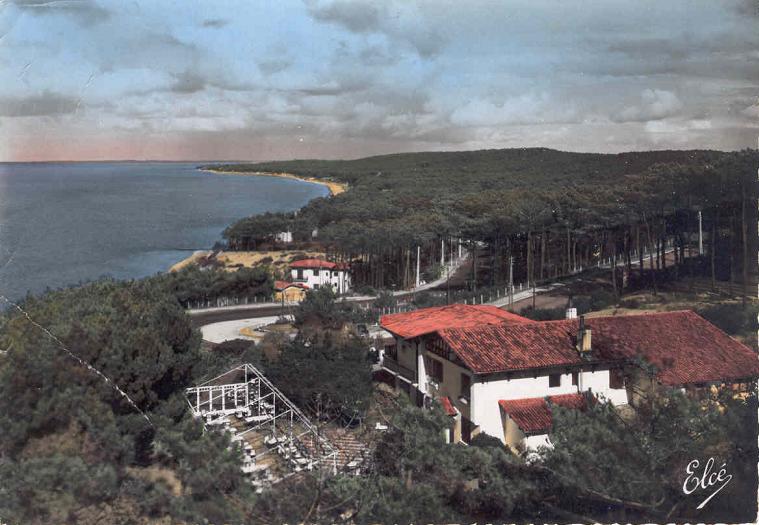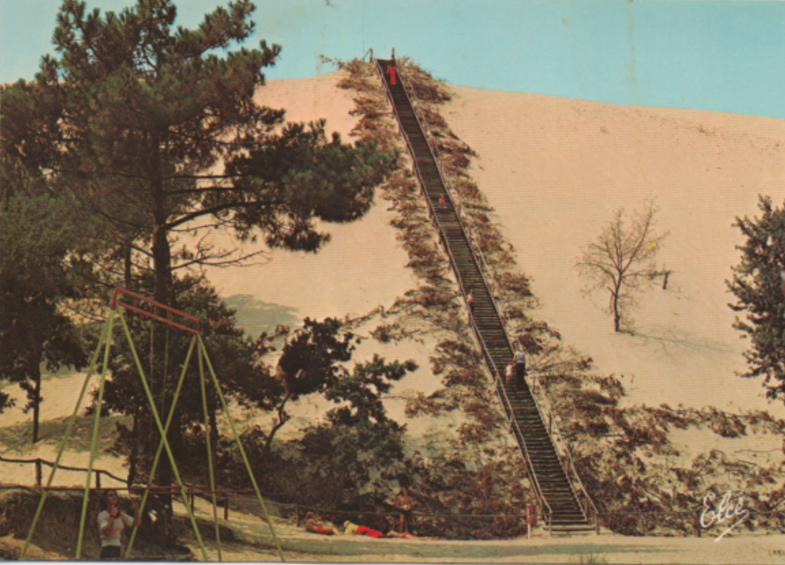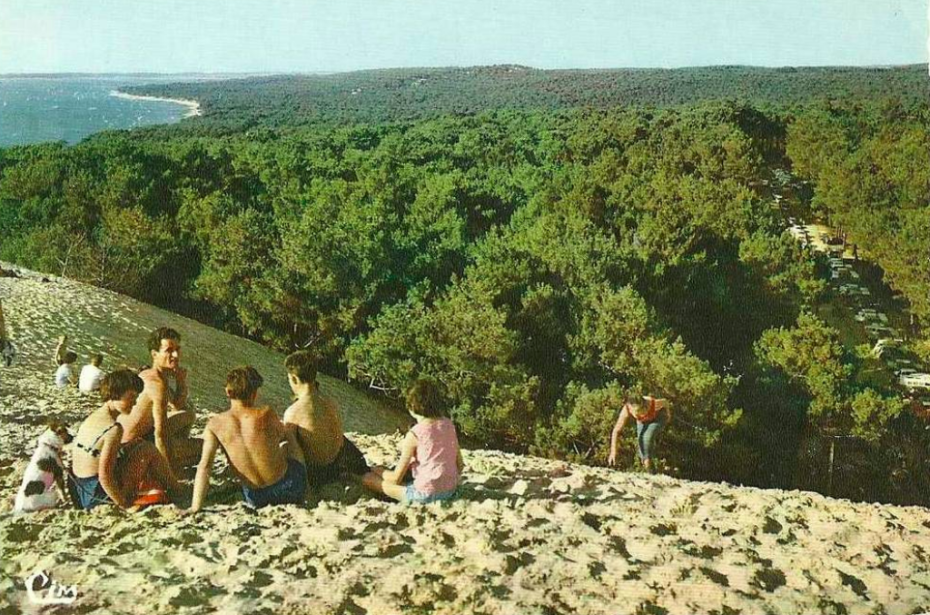 It's been a hit with Frenchies for ages. At the tip of the cape, and about a half hour from the Dune, they'd find the charming Casino, indulge in a promenade en bâteau (boat trip), or sail beside some mussel farms.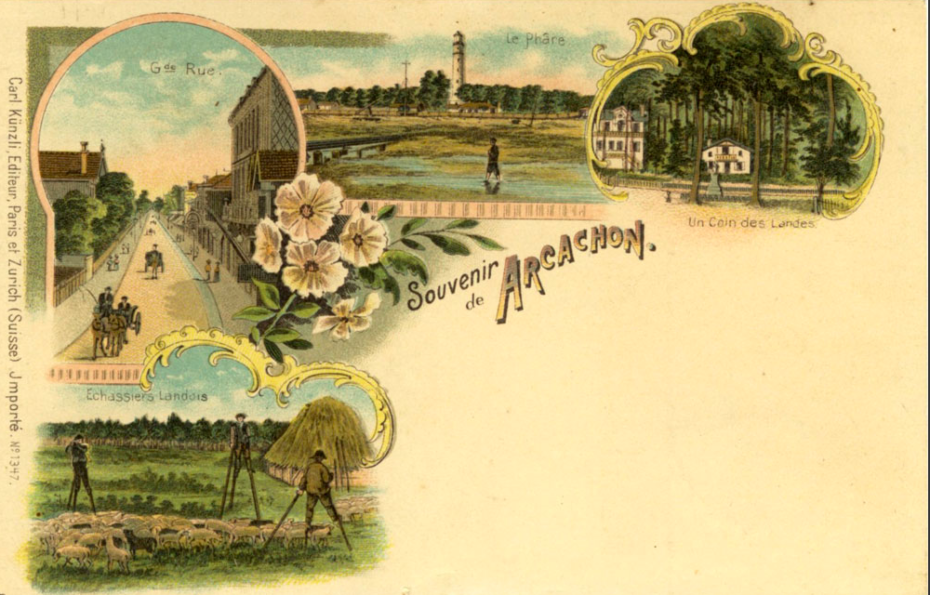 "Over time," explains a representative of Arcachon tourism, "it blossomed into a wellness destination" with charming chalets and villas. In fact, we think we found the real life version of that little cottage in the upper right hand corner:
The architectural "Arcachonnaise" style adopted a more-is-more philosophy with its ornate, carved Victorian features. Case in point? The "Villa Toledo" at 9 Allée du Moulin Rouge, finished circa. 1865 for a count (but looking much better suited to the Brothers Grimm):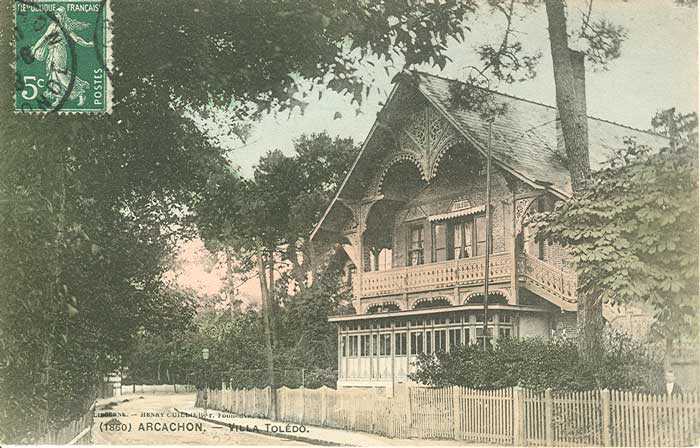 Learn more about visiting the Arcachon region here. Can't swing a trip before summer's end? Don't worry, it's just as stunning come winter: