We just love it when two utterly opposite worlds collide, which is precisely the case with the mysterious pyramids sitting smack in the middle of Quakertown, USA. That's right, States-bound folks: you can now eschew a visit to Cairo and just head to rural Pennsylvania to get a taste of an esoteric society, the "Rosicrucian Order", that somehow made it all the way to The woods of Bucks County, Better known for its cherry red bridges and colonial charm, Bucks County isn't exactly the first place you'd think to look for a secretive cult-like offshoot of Christianity. But we just love it when two utterly opposite worlds collide, which is precisely the case with the mysterious and off-limits pyramids sitting smack in the middle of Quakertown, USA…
The story of who the Rosicrucians were and who they are today, is a tangle of information both factual and, well, tactfully embellished. Do they perform sacrificial rituals? Was Abraham Lincoln really a member? Is the whole thing actually one of the longest-running pranks in history? We picked up our magnifying glass to find out, starting with a little help from Google Earth, whose arial camera captures the quiet isolation of the society's compound. You'll notice that Street View, however, is not permitted. Coincidence? We think not.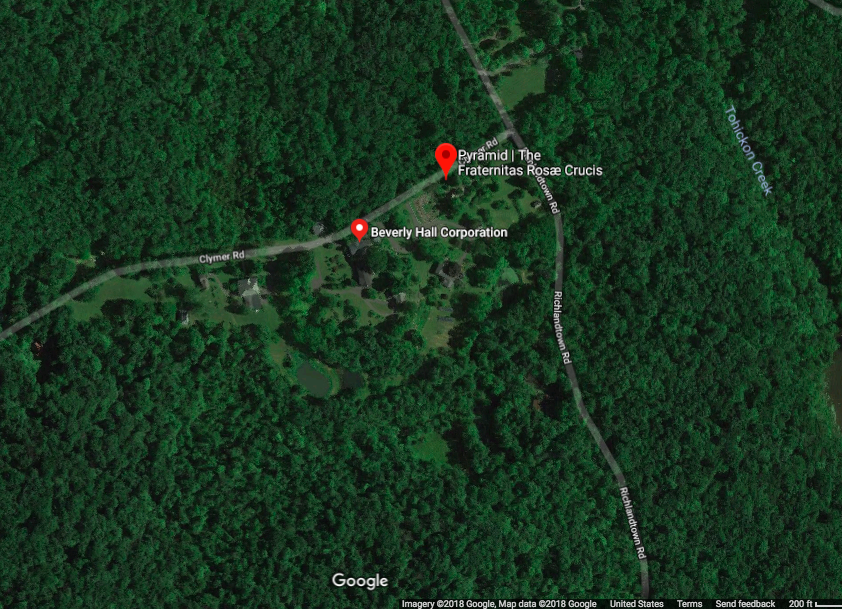 At its ye olde core, the Rosicrucians were said to have been founded in Medieval Germany by a guy named Christian Rosenkreuz, who returned from his travels in the East with mysterious, ancient knowledge and founded the "Fraternity of the Rose Cross" society. These days historians agree he probably wasn't a real person but many, as the earliest Rosicrucian documents surface a century after his death, and travel to the Middle East would've been quite difficult. The Order's website doesn't make its roots much clearer either, choosing instead to brush over supposed "ties" to Ancient Egyptian Pharaohs like Thutmose III, whose teachings were "founded upon principles and methods similar to those [Rosicrucians]." Huh.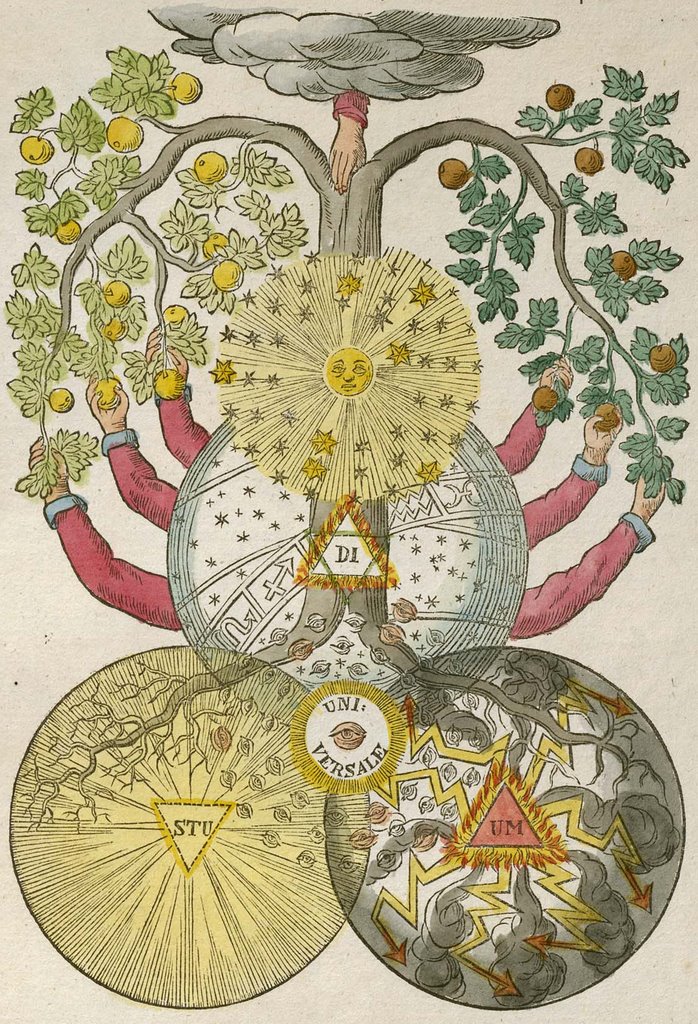 The truth is that Rosicrucianism, like so many Masonic-y societies, was basically a Victorian-era outlet for eccentric people interested in the occult, looking to network, out-nerd each other on Latin text translations and do some robed chanting (still a tradition at the Pennsylvania HQ, we hear). A glance at some of their instructive drawings — where cosmic hands mingle with citrus trees, and faceless angels pray — is pretty accurate in showing how beautifully convoluted it was: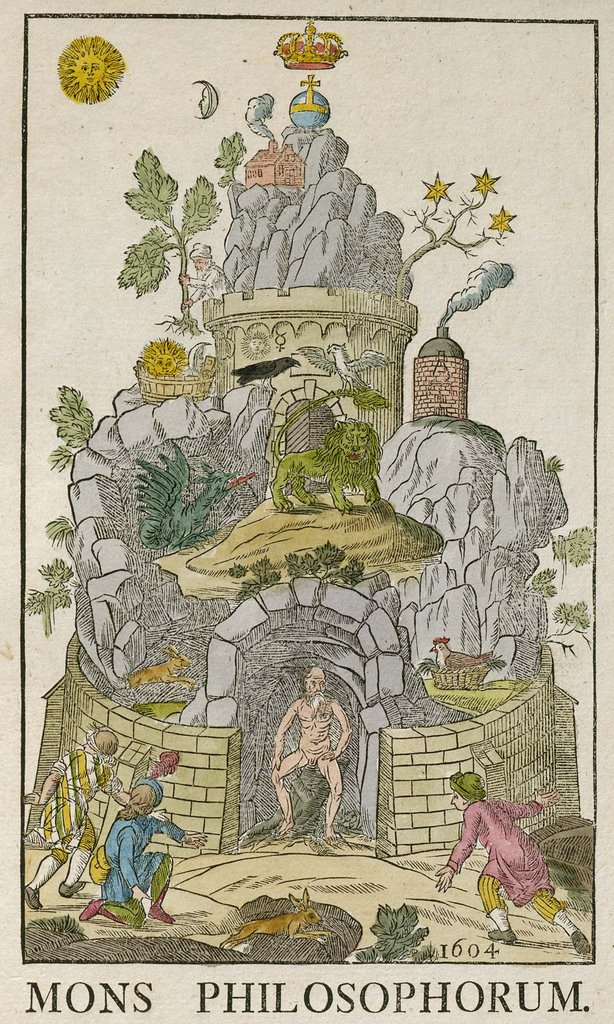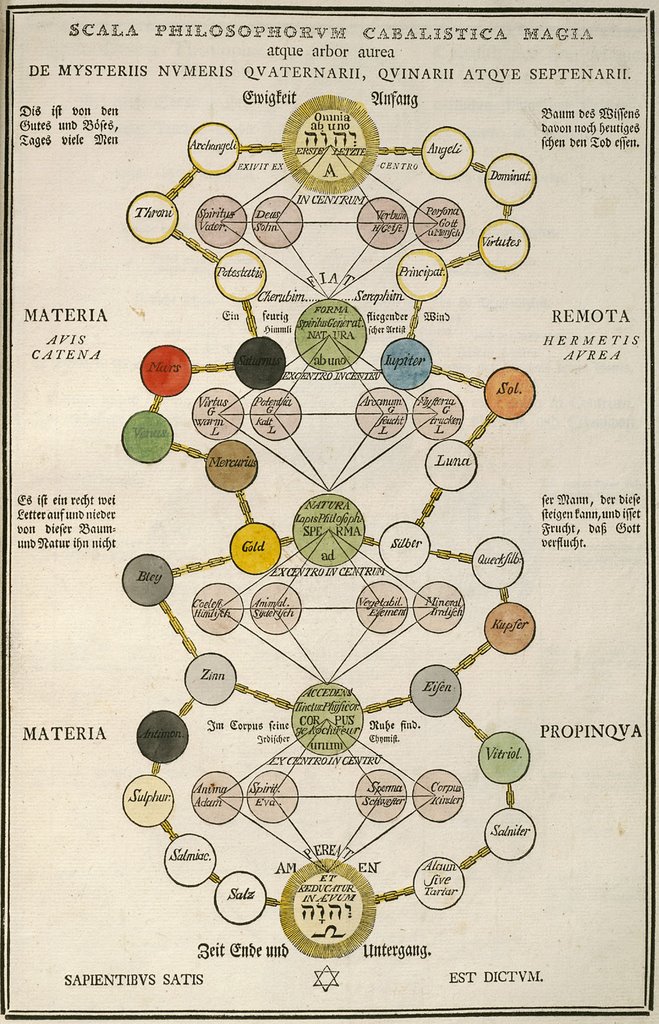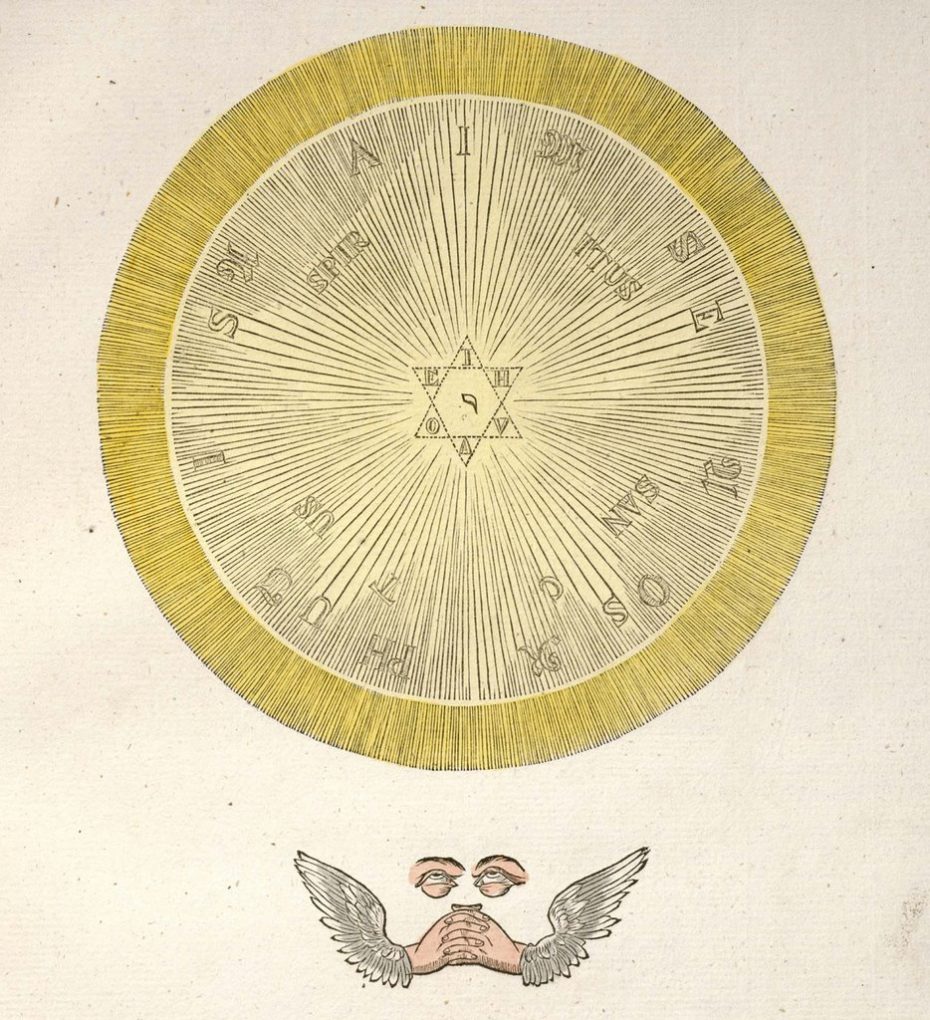 So baffling, in fact, that there's an entire camp of historians who think the whole thing was a large-scale, satirical prank on society. "There is ample evidence in the texts themselves that its an allegory of fiction," writes historian F.A. Yates in Rosicrucian Enlightenment. There was even a 17th century theologian named Johann who caused a scandal by saying he'd written one of their sacred texts, Chymical Wedding of Christian Rosenkreutz. Hadn't the public noticed his profuse use of the word ludibrium (ludicrous)? Apparently not.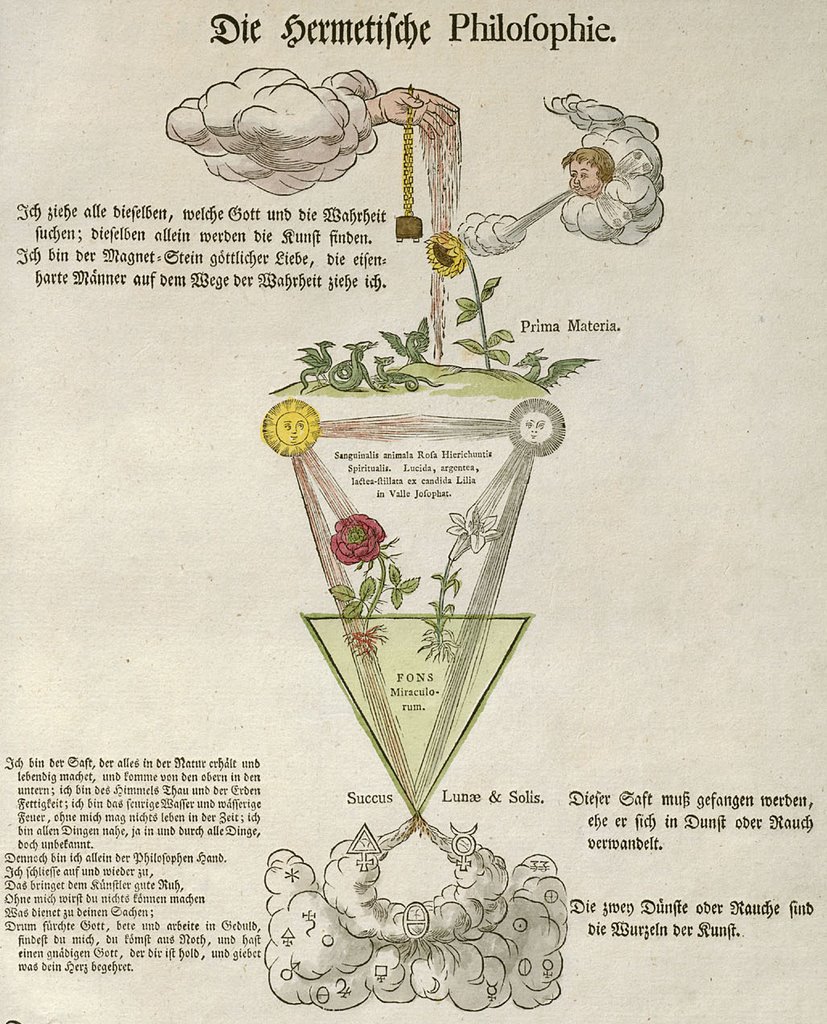 So let's fast forward to the 19th century, when all those esoteric loose ends look very appealing to an American named Paschcal Beverly Randolph, a friend of Abraham Lincoln who used Rosicrucianism as a platform for his personal causes (creating better access to birth control, as well as something rather eyebrow raising that we'll just describe as "sexual therapy").
By early 20th century, the society had expanded (Benjamin Franklin was reportedly a member) to the reaches of Bucks County, Pennsylvania, where Reuben Clymer became its "Grand Master", and set up a headquarters of sorts in the woods with everything from a "Church of Illumination", est. 1908, to a Printing Co. and a miniature "Academy". In a way, it's kind of like a little esoteric village:
Then, of course, there's the garden of pyramids…
It's all a part of what is now called, "The Beverly Hall Corporation." The grounds are private, but journalist Paul Barlyn said you can poke your head around the gates during the day with relative ease. "The complex's style is reminiscent of the Colonial architecture that is typical in the area," he wrote for The Bucks County Courier Times in 2017, "Except for the pyramids. They stand among serene ponds, fountains, rose bushes, green grass, stone masonry…" The largest of them all stands at about 50 ft high, guarded by golden bars and a sign that reads, "TRY" beside a skull:
This is where things get National Treasure-level weird. "This isn't just a garden," writes Barlyn, "it is a memorial garden. A cemetery." It's nearly impossible to find quality images — even more so with explanations — of what lies behind the "TRY" sign, but curious trespassers have discovered that the inside is a marble mausoleum with large golden plaques, namelessly commemorating members of the Order. You have to wonder what would fall out if you unscrewed the sides, especially given the very American iconography (i.e. Eagle and Olive Branch, Pyramid with an Eye) on some of the medallions…
It's also said that the rosebushes in the garden — which are quite expansive — are planted with the cremated remains of a member upon their passing. In fact, the Order appears to be thriving in the US, with an even larger headquarters on the West coast that's gone full-blown Ancient Egyptian. It's called "Rosicrucian Park", and it's a California-cult wonderland in San Jose, filled with an Alchemy Exhibit, an Egyptian Museum, a Planetarium, and more…
So what exactly are the Rosicrucians up to now? Today, the Order's "President and Grand Master" is Julie Scott, and the society's website offers membership and a digital study program that requires you to "devote about one and a half hours once a week to perform any exercise or experiment given" in the lessons, often in categories like "ancient philosophies" or "consciousness." The website also points you to various online forums for connecting with members, and suggests finding your local chapter in the US . According to their Facebook page, they also plan trips to Italy in the footsteps of "the Sacred Feminine, the Pythagoreans, and the Neoplatonists", and are even planning a special Rosicrucian Thanksgiving of sorts on Nov. 18th with the Grand Master herself in San Jose. Looks like we know how we'll be spending our Turkey Day. 
Clearly, we could spend hours getting lost in research on the Rosicrucians (and if you really want to further investigate, head to the "Rosicrucian Research Library" at the San Jose HQ). For now we'll just leave you with this awkward promo video:
Learn more about the Pennsylvania village here, and the California centre here.