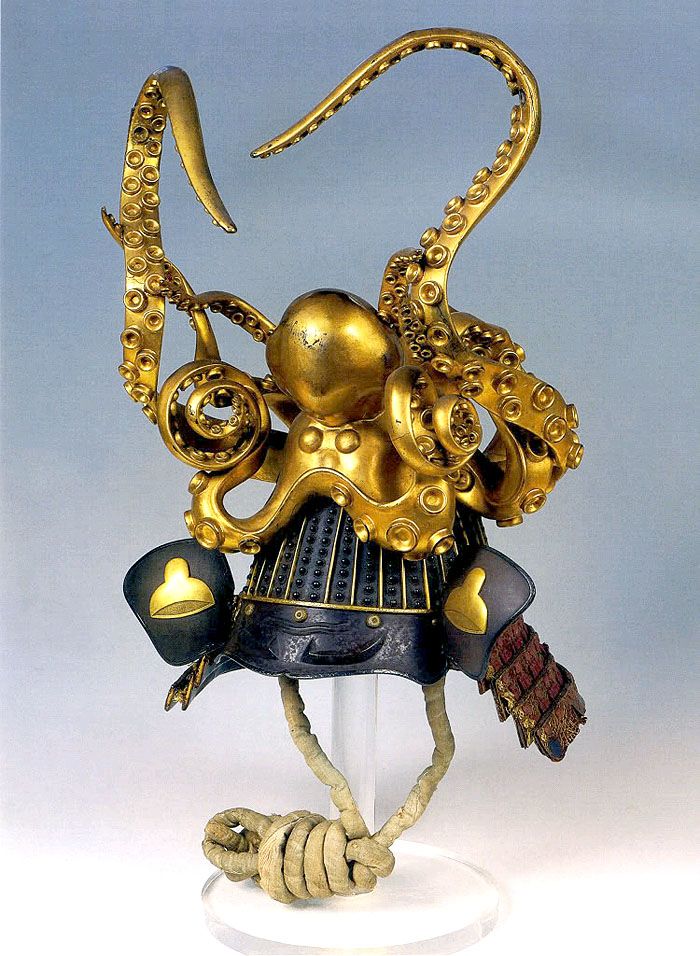 How do you dress for a dance with death? If you were a 14th century Samurai, the pressure was on to go into battle with a kabuto (helmet) that subscribed to a fiercely maximalist vision. These incredible creations varied in form and detail depending on the owner and era, but they were always big, bedazzled, and meant business on the battlefield. As martial relics, historians have looked to them to trace the aesthetics of war in Japan. As lovers of all things shiny, we look to them as a brilliant lesson in accidental ancient couture…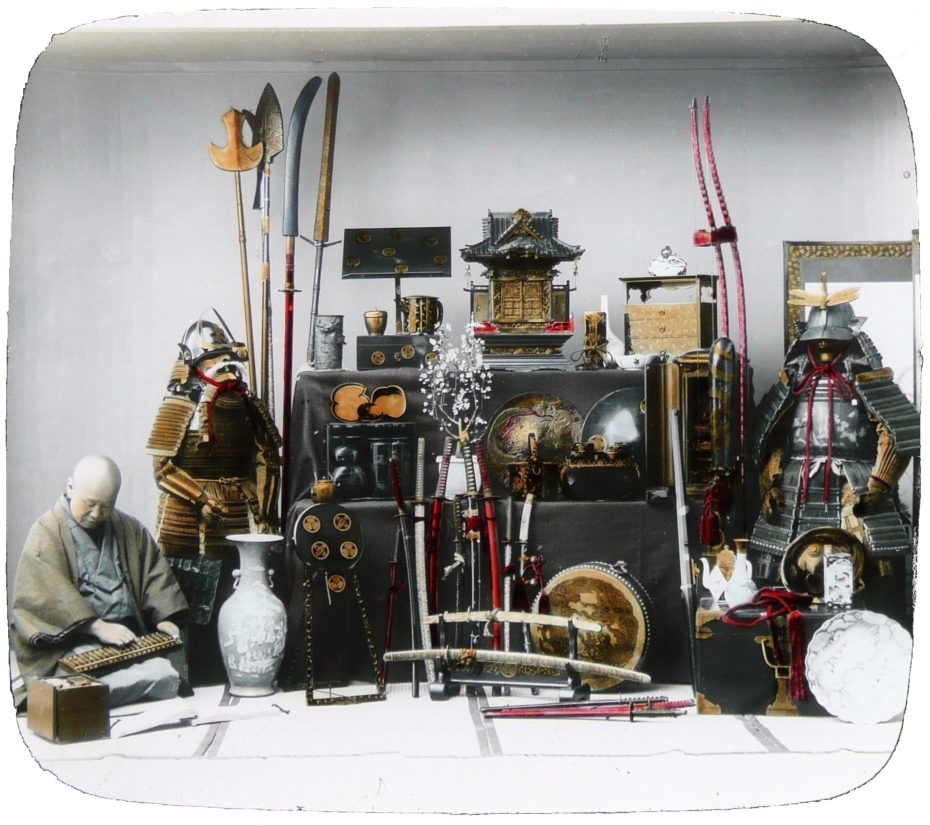 With utility, strength, and utter fierceness as general design requirements, kabuto started emerging as early as the 5th century in Japan, but reached epic heights with the rise of the samurai. As high-ranking model citizens, it was above all a samurai's job to serve nobility and live in accordance with Bushido: the way of the warrior. They did so for about 1,000 years – no easy feat – and brought the new, 10th century militaristic mind-set of shogunate Japan into the 19th century.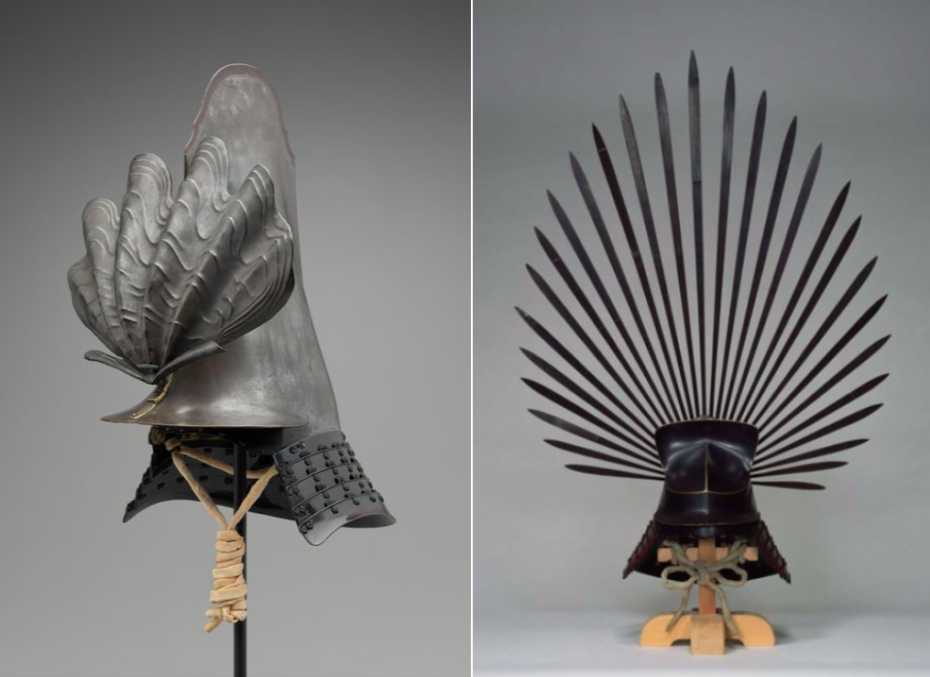 If you're baffled as to why anyone would go to such lengths to make such complicated head gear, consider this: to be a samurai meant you had officially arrived. You were the cream of the crop in high society – think of it, in loose terms, as being a member of the court of Louis XIV, and having to show up in your finest powdered wig. Well, this was like that, but a lot more militia oriented.
These helmets were feats of craftsmanship reserved for the highest ranking samurai, as well as a visual symbol of whatever clan they represented (hence the various symbols and animals). In the heat of a fight, it was hard to miss your brother when he had a giant squid on his forehead.
Even women, while not formally known as samurai (but onna-bugeisha) could fight alongside samurai in battle wearing kabuto helmets.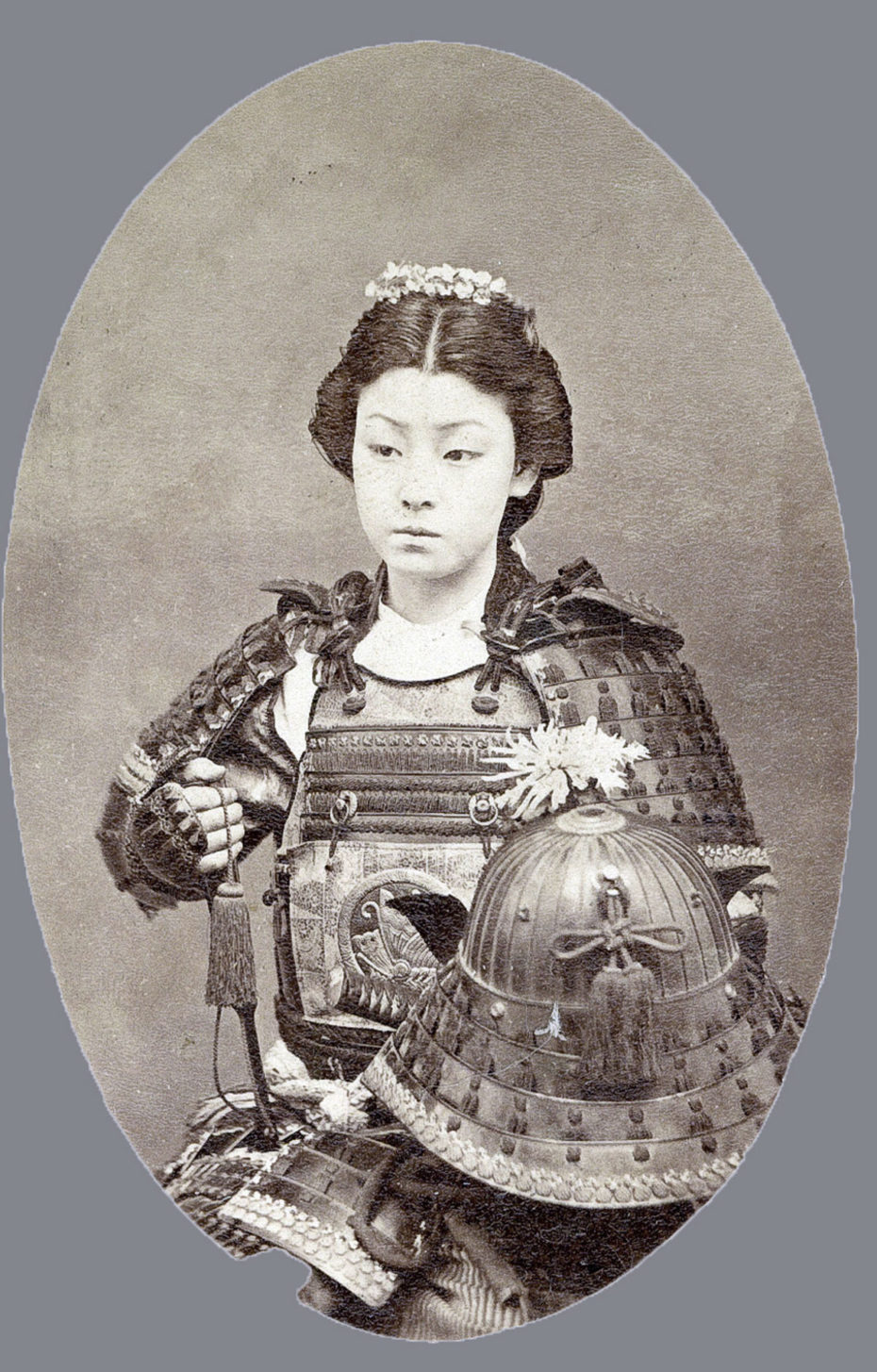 As William E. Deal explains in Handbook to Life in Medieval and Early Modern Japan, "Helmets of the Warring States period began to reflect the grandeur of the age in their size, dimensions, and elaborate ornamentation". Today, your eyeballs are in for a total feast Alexander McQueen-level fabulosity: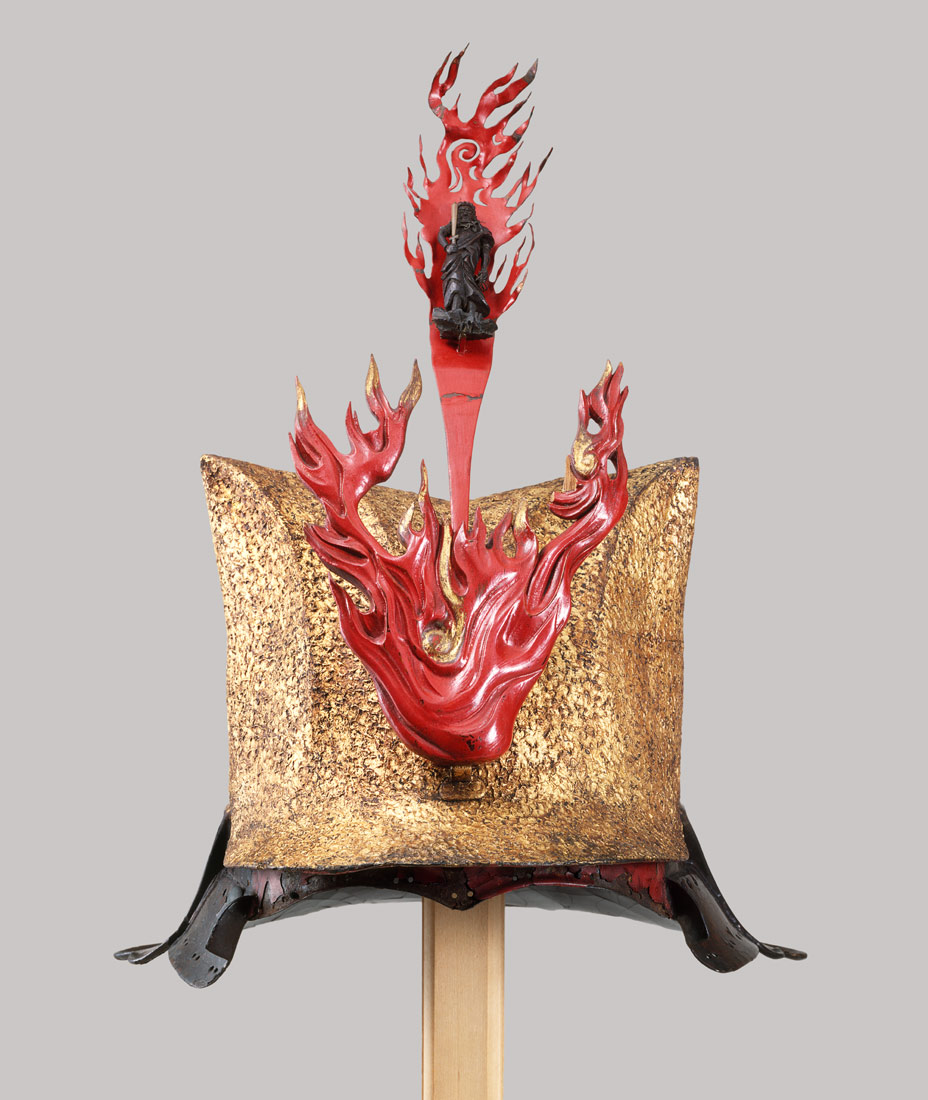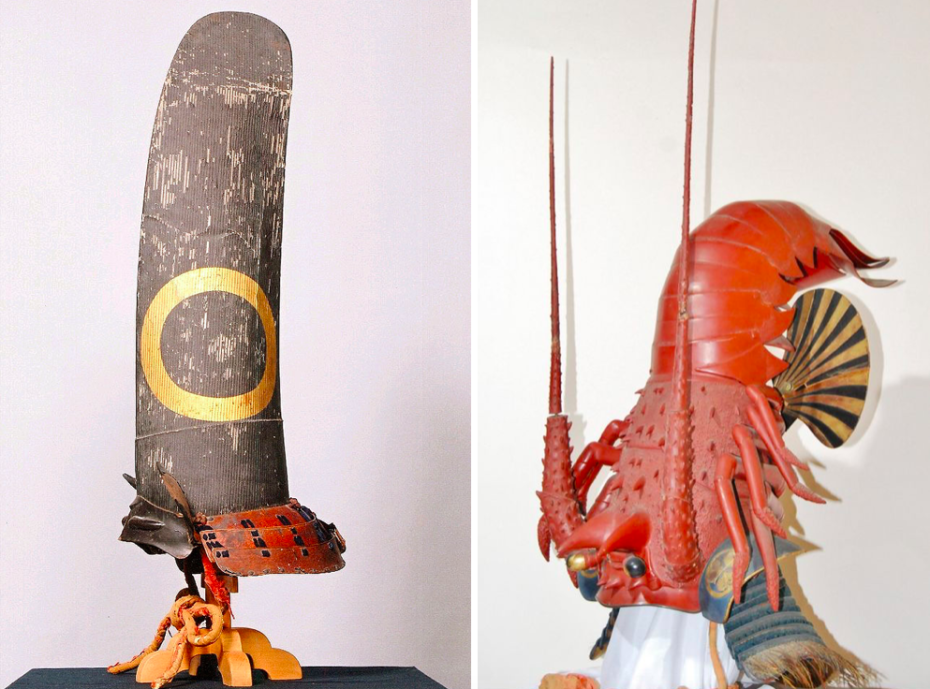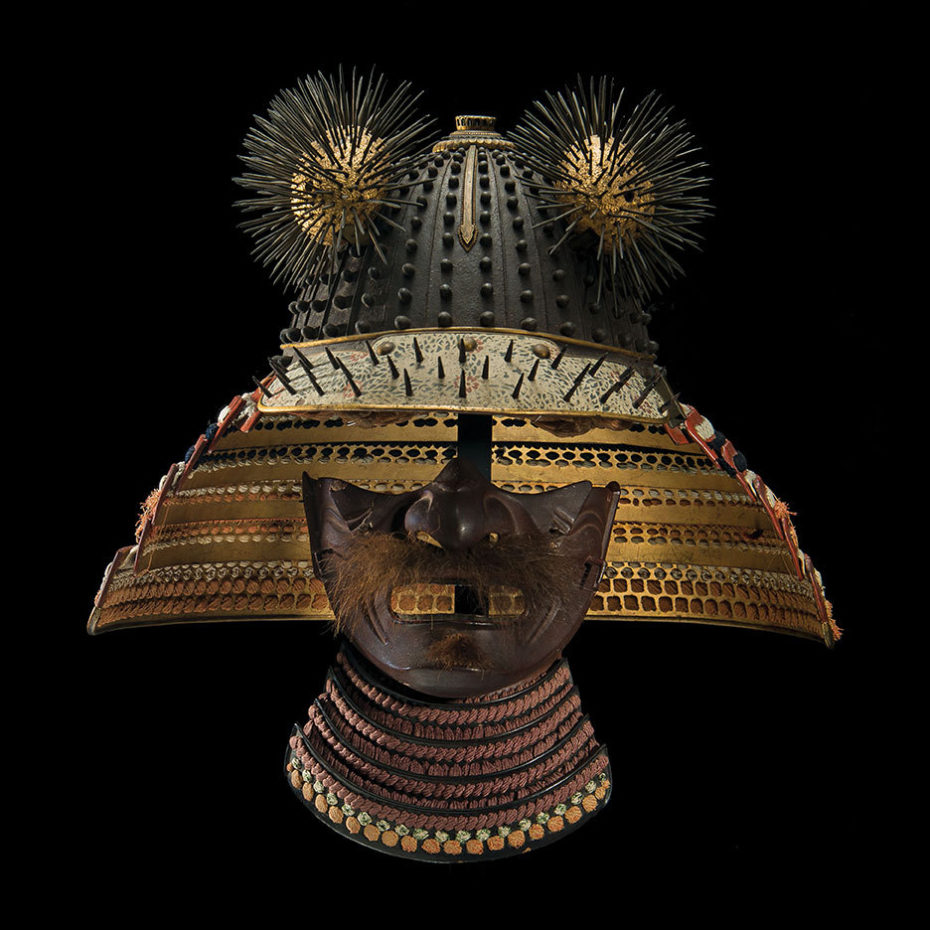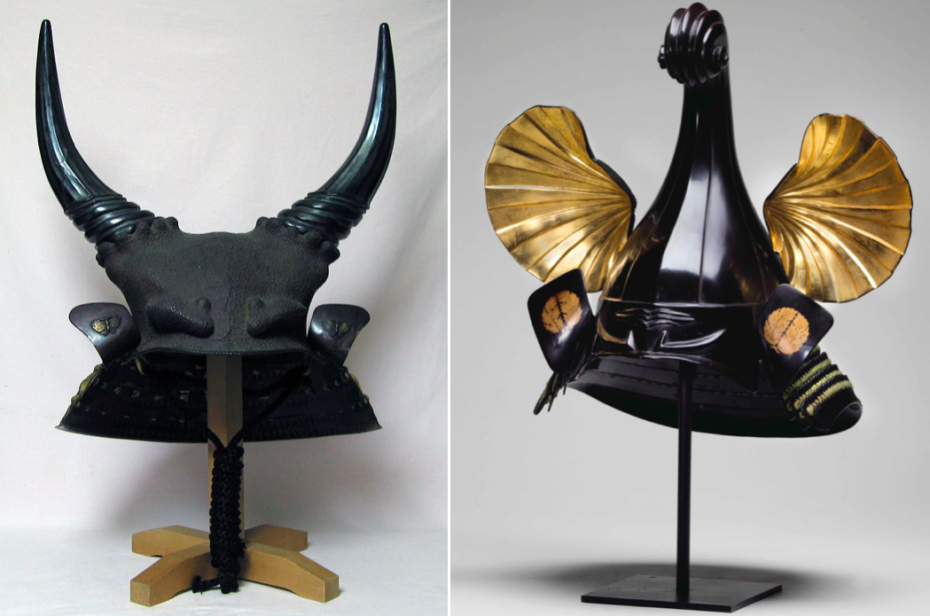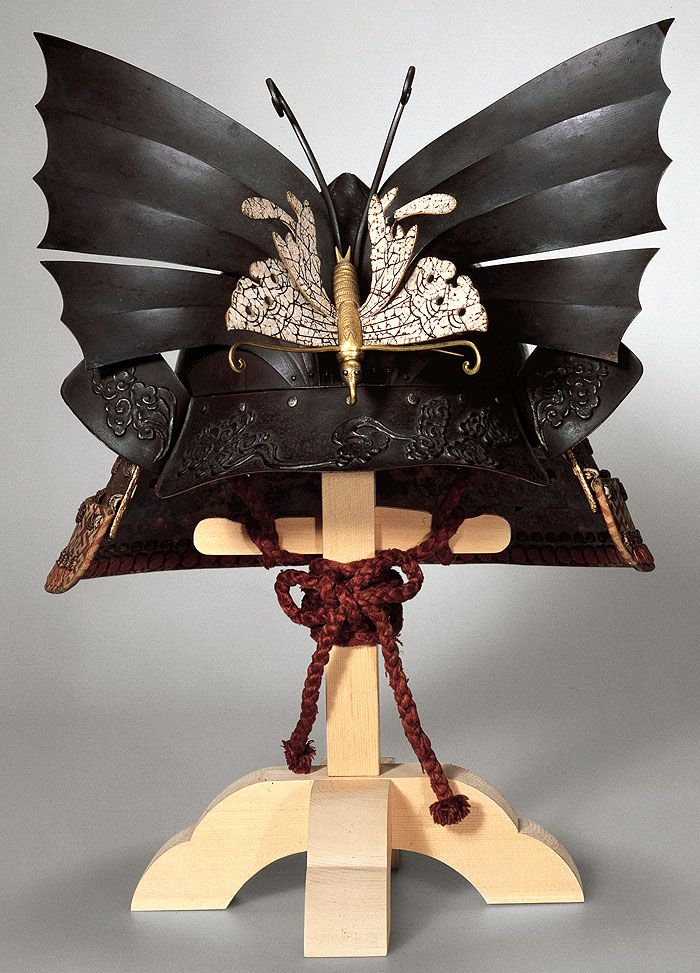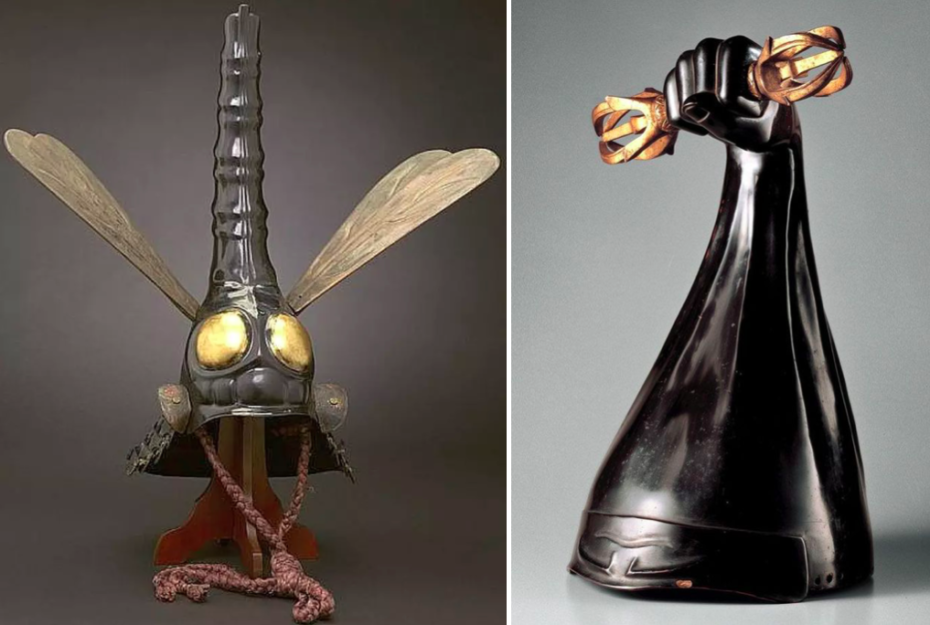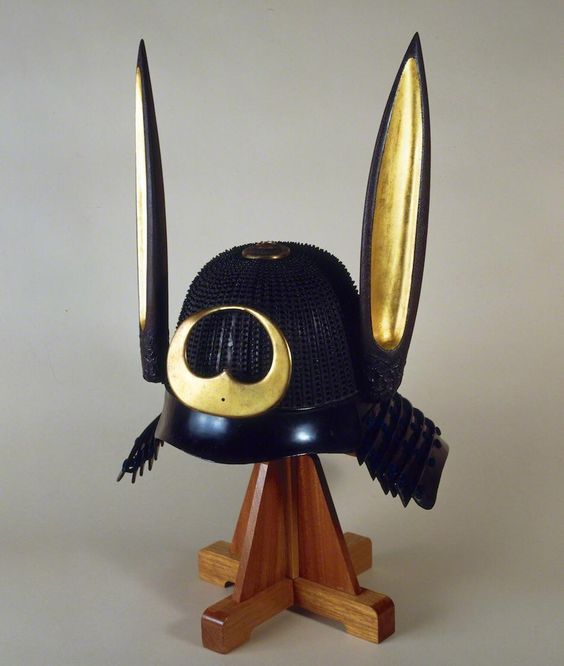 Maximalism indeed. And yes, we saved the bunny ears for last. At their most basic, which is already quite intricate in itself, the samurai's helmet evoked the silhouette of Darth Vader: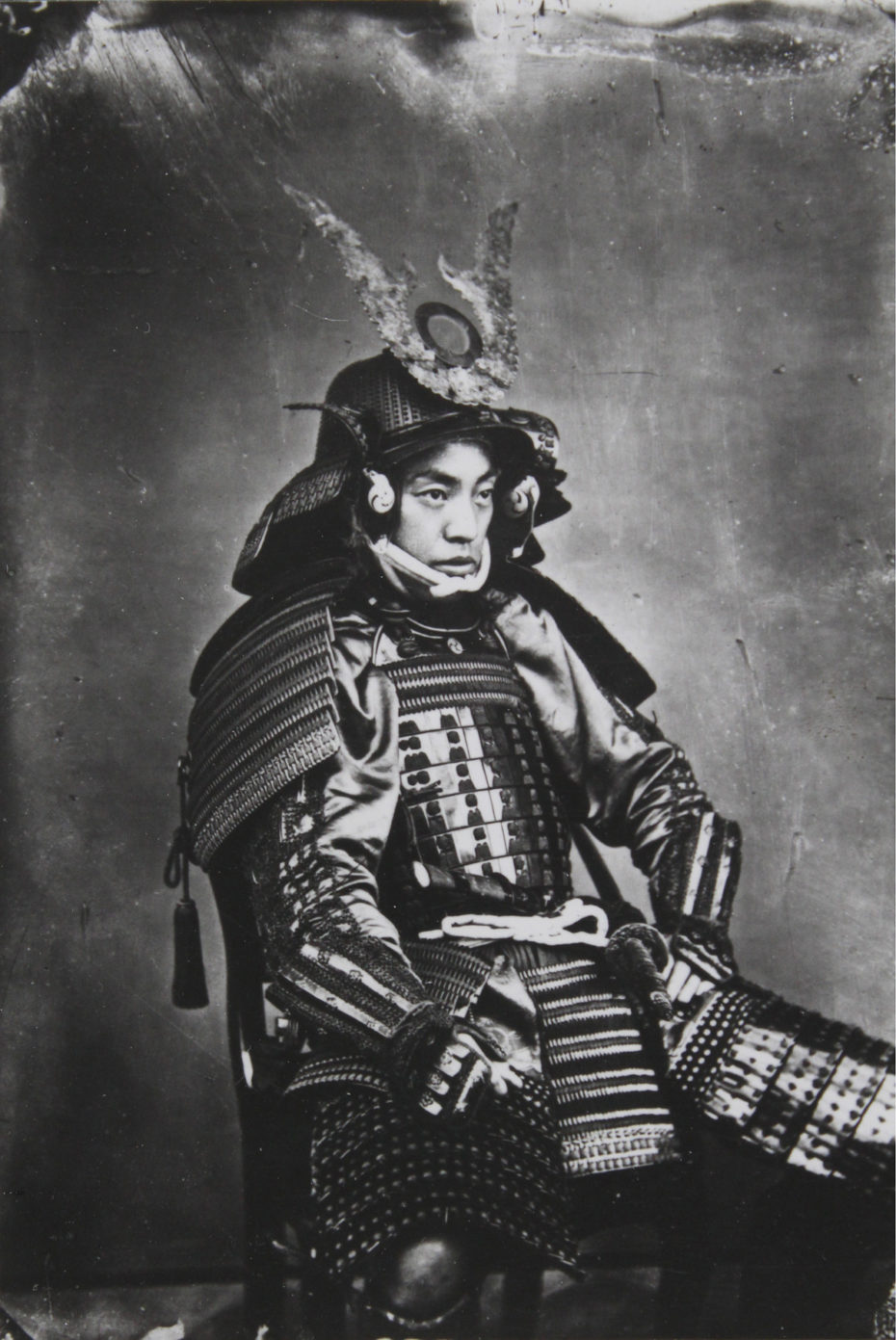 It goes to show just how much influence the fashion of Japanese warfare has had on global pop culture today. The Star Wars costume designers have always said they were inspired by Nazi helmets for Vader's uniform, but George Lucas said he pulled inspiration for various Star Wars costumes straight from the classic 1956 film, Seven Samurai.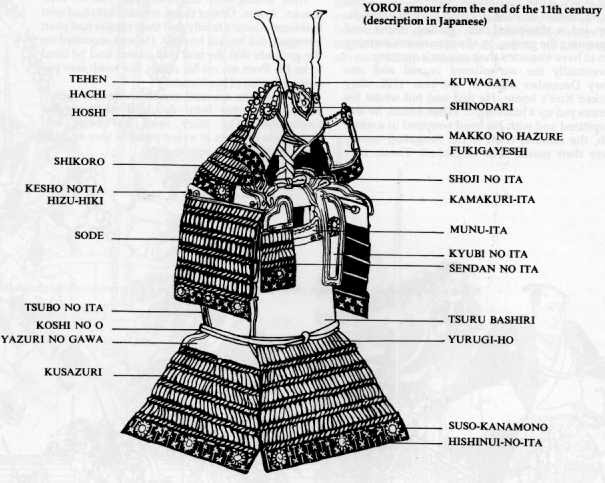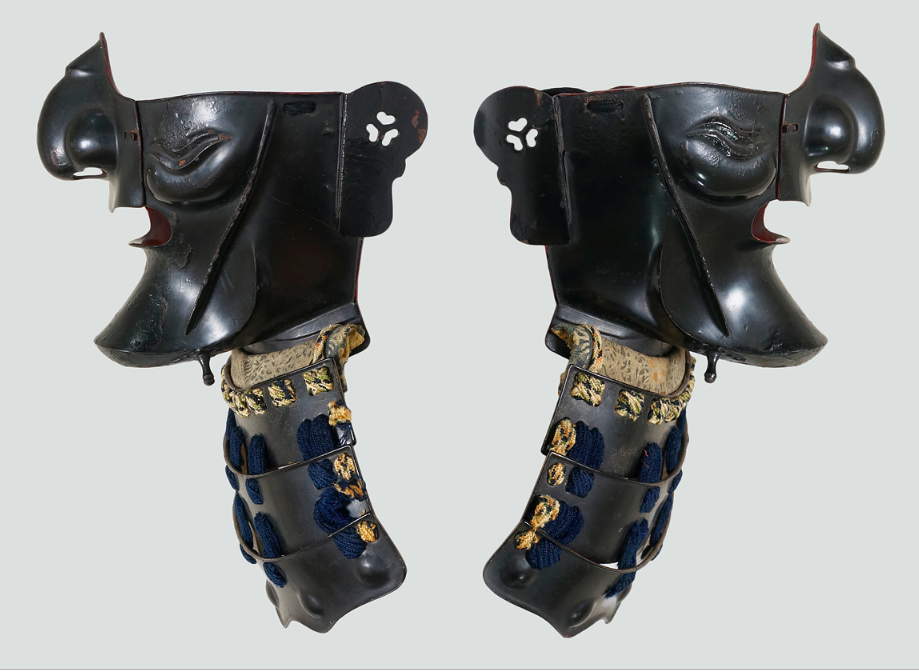 From the top of your golden kabuto, to the tip of your fur-trimmed kegutsu (shoes), the samurai channeled a higher place of spirituality when he stepped into uniform. And why, yes indeed that is some matching face and neck gear! Meant to seamlessly meld with the helmet, it shows the truly transformative, all-consuming power of the samurai uniform.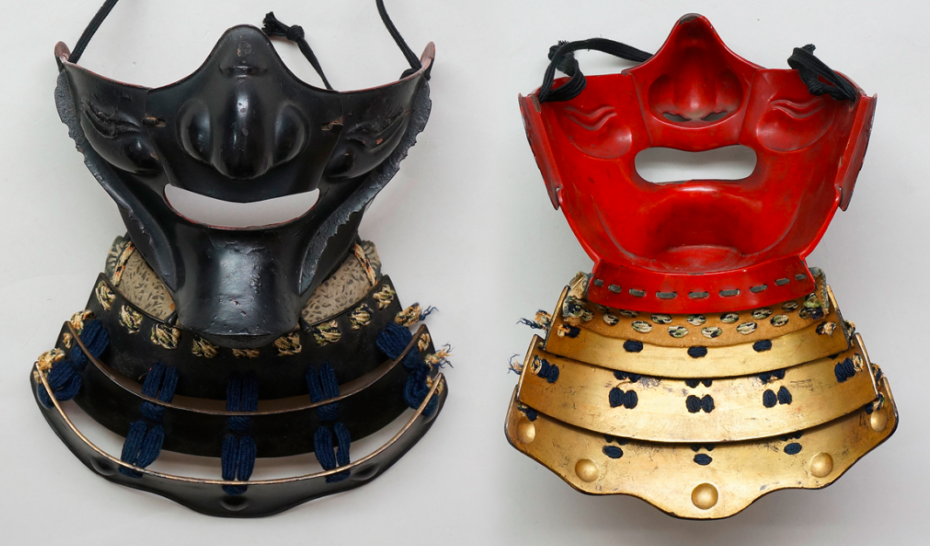 Today, it can be hard to imagine the men behind the grimacing headgear. That's why we'll end on our absolute favourite, and most infamous kabuto…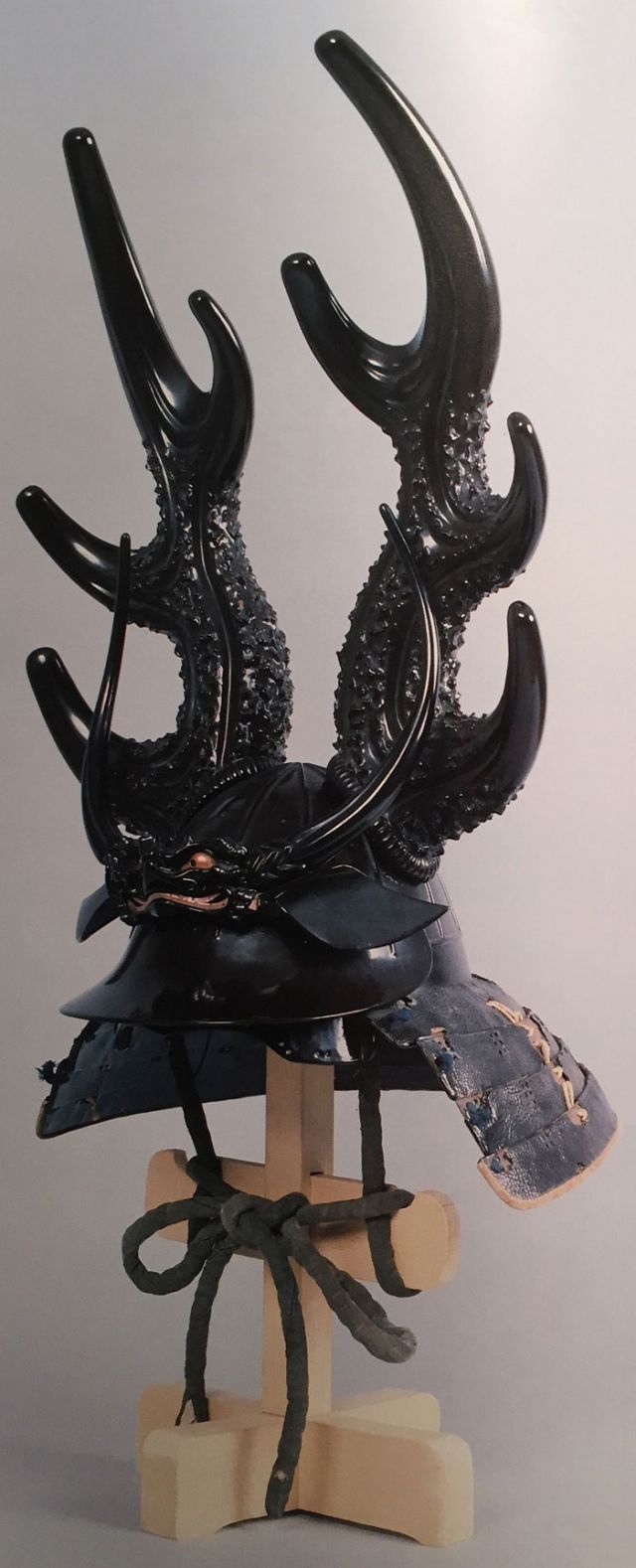 This one belonged to Tadakatsu, known as "the Samurai of Samurais" and "the Warrior Who Surpassed Death", because he fought over 55 battles without ever sustaining a serious injury. Dating from the latter half of the 16th century, you can imagine how the helmet would've looked on Tadakatsu, silhouetted with horns seemingly sprouting from his head on the battlefield…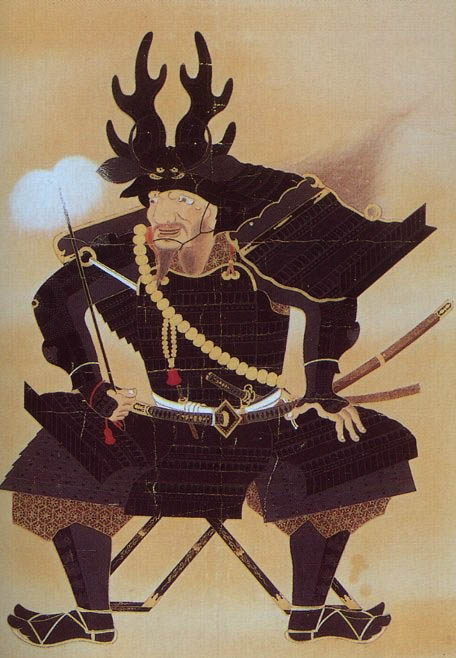 Talk about making an entrance.