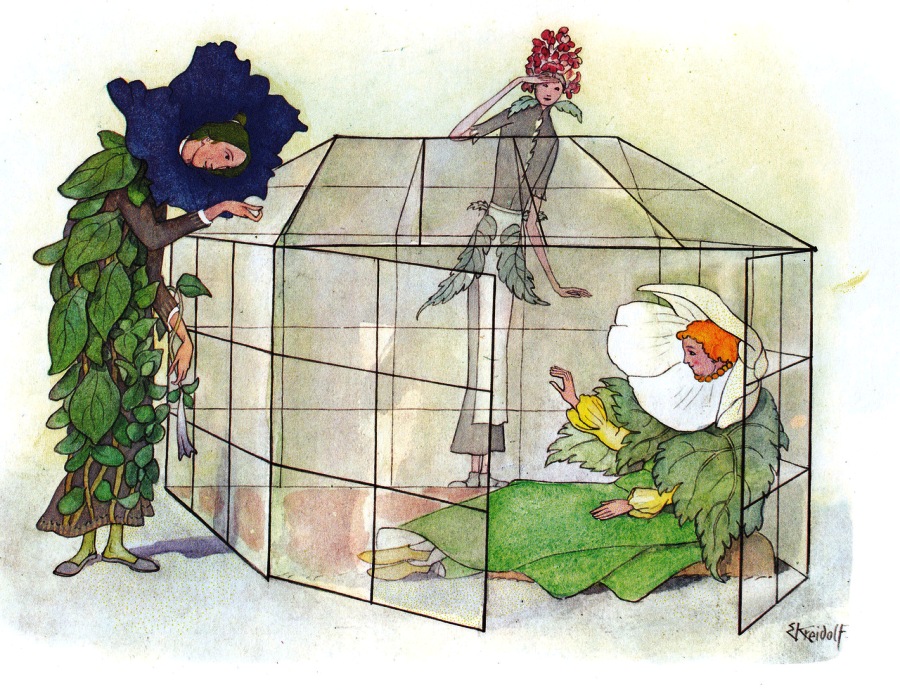 Some stories deserve to be told in a whisper. Tales of hidden flower kingdoms on the edge of a river bank, where caterpillars dance with apple blossoms and fairies fly on butterfly wings. Such are the tales woven by 19th century children's book pioneer Ernst Kreidolf, whose meticulous watercolours fleshed out the richest fantasy worlds for children of all ages. They were whimsical yet relatable tales, and always painted with the lightest touch. The scene could be as simple as a patch of talking sunflowers in the garden, or repurposing a bluebell for a jaunty cap. Ernst found beauty in such minuscule sweetness, and it still serves as a gentle reminder to his readers that the magic you seek could be right under your nose, so tread lightly…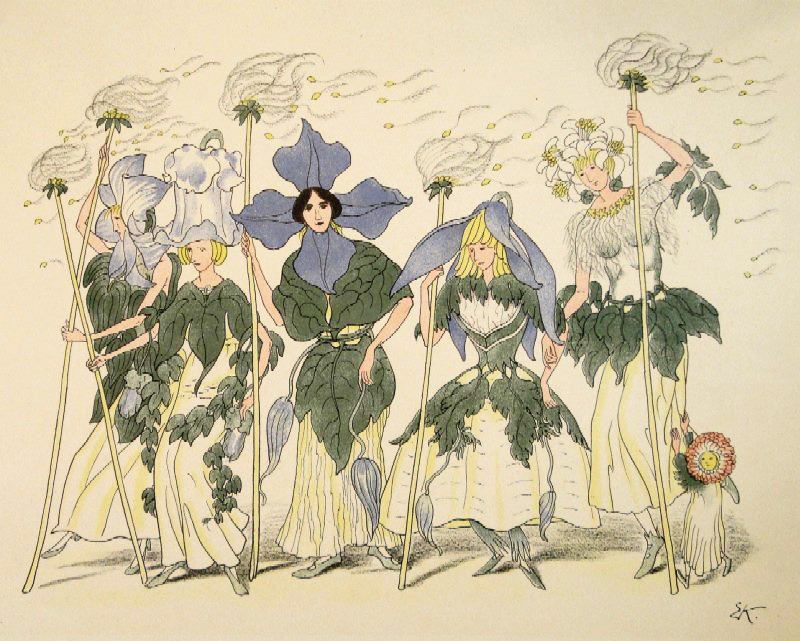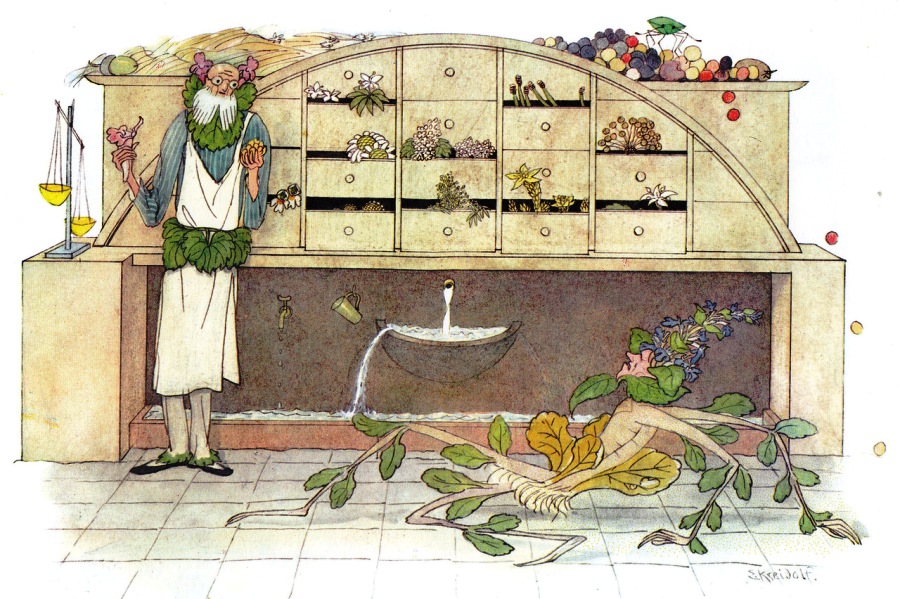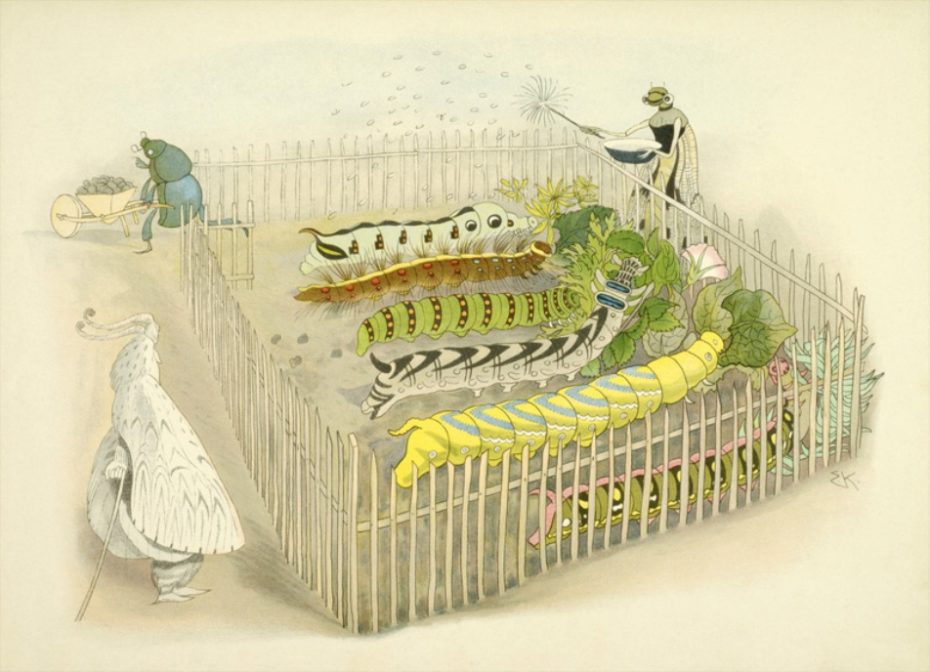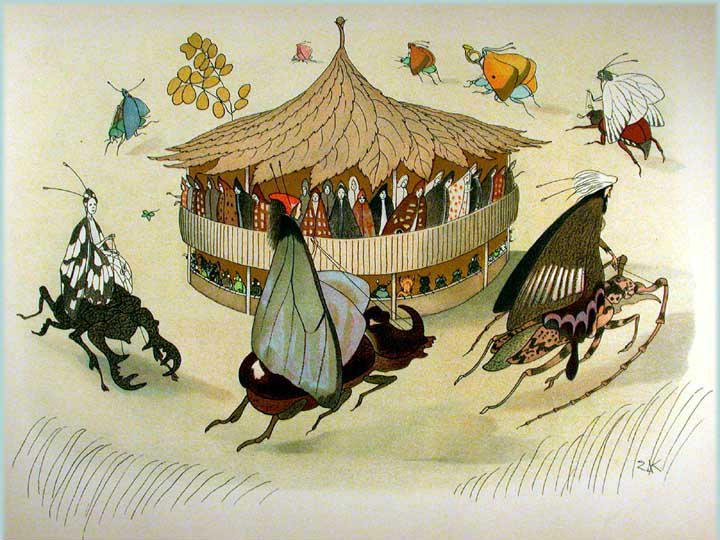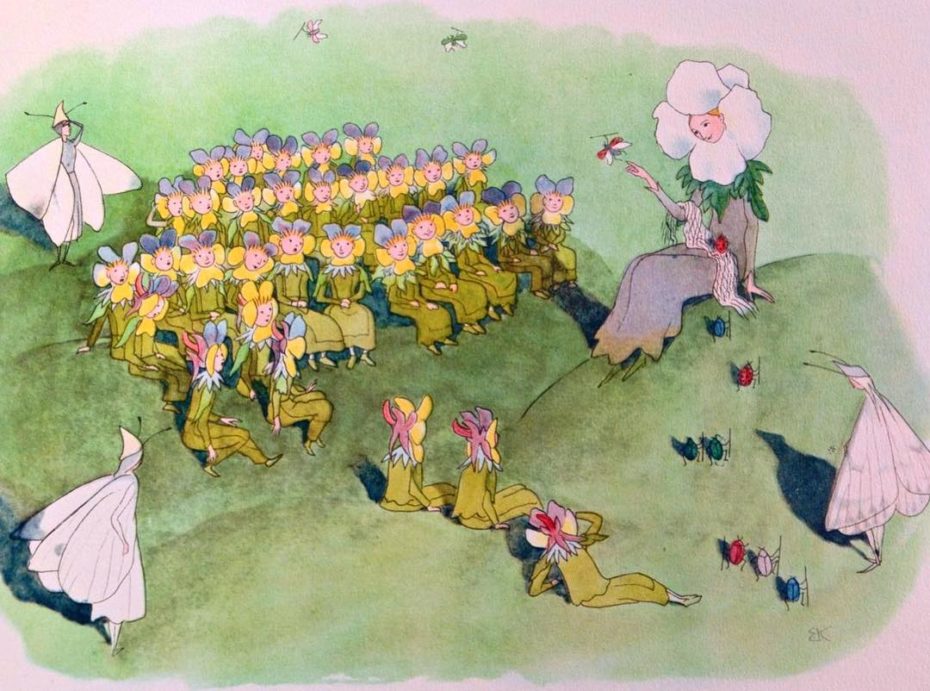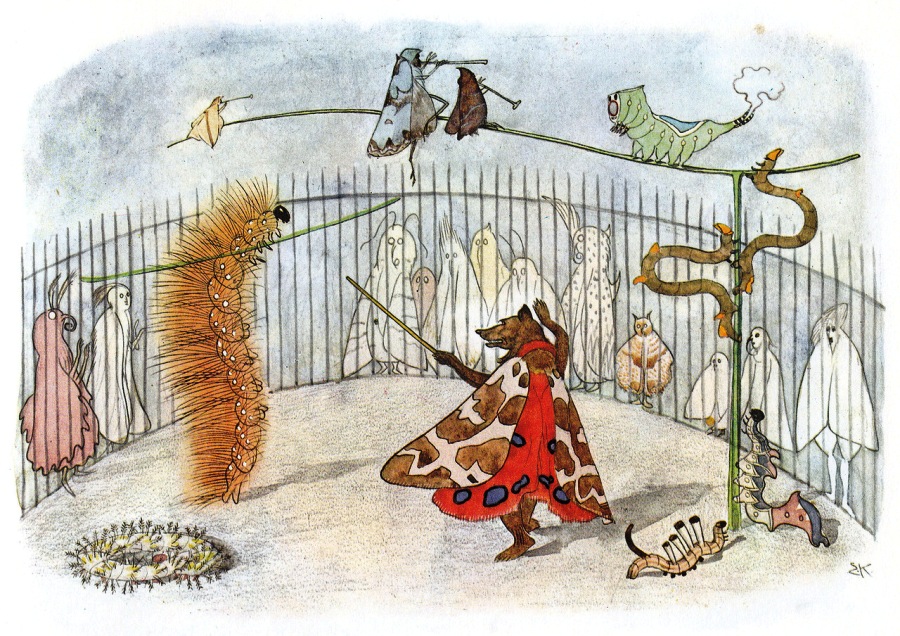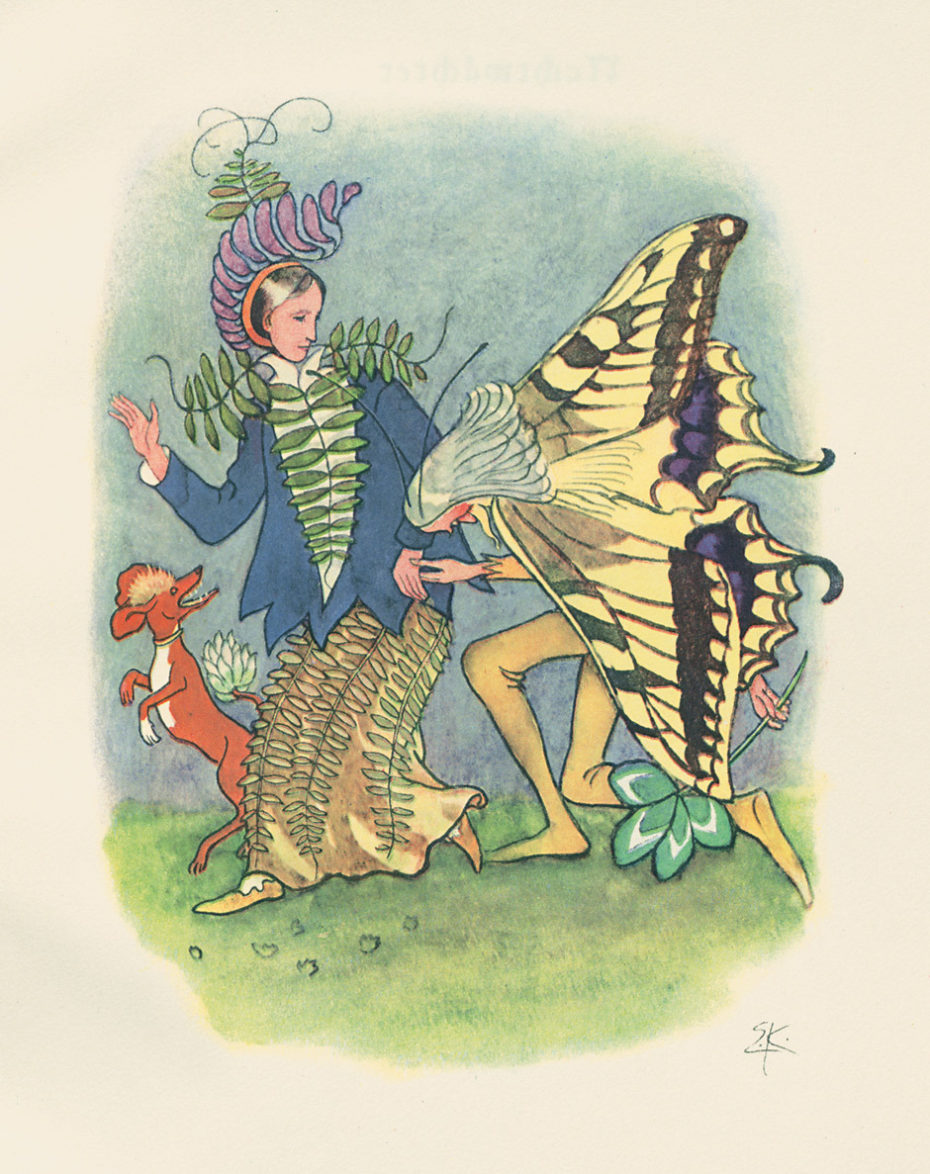 Ernst's childhood was spent between his father's toyshop in Germany, and his grandfather's rustic farm in Switzerland, which he was slated to inherit. Perhaps that's why he was so adept at noting the enchanting details of the natural world. By the age of 16 he had a drawing apprenticeship, and went on to study the Munich School of Arts and Crafts, and joined the highly coveted painting classes of Ludwig von Loeffz.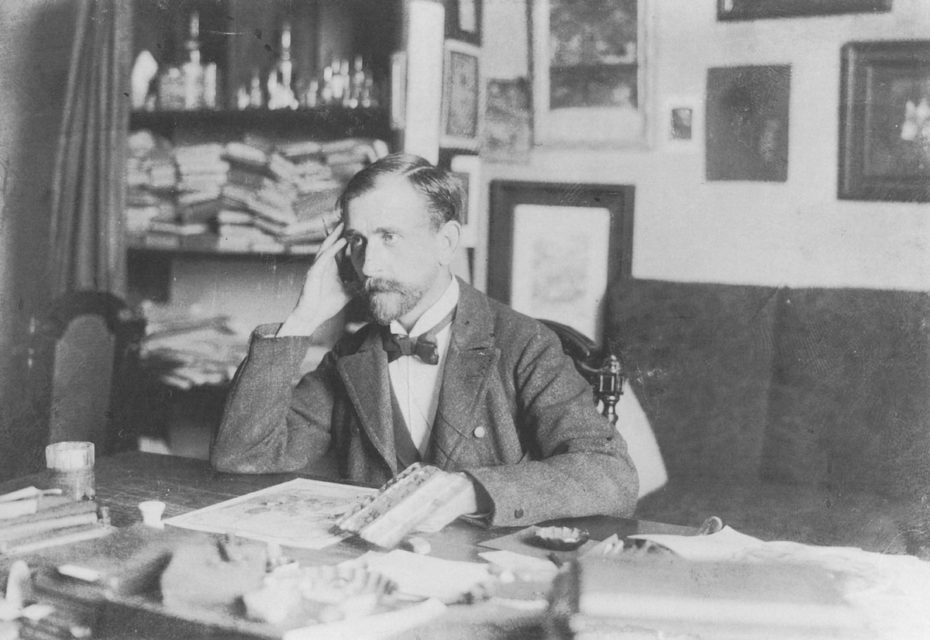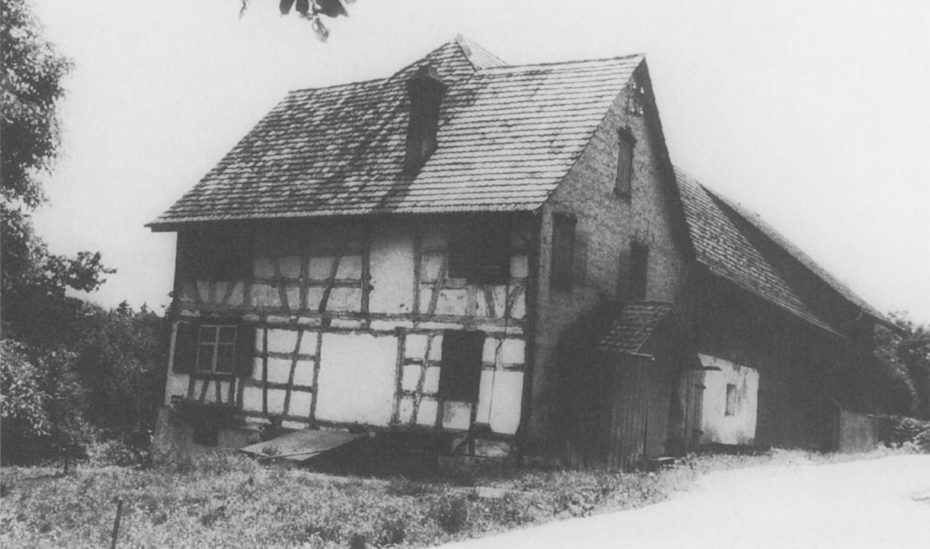 Then, his health went sour. A bed ridden Ernst was forced to quit school, and retreated into his imagination by reading classic myths and fairytales. What could have stifled his spirit became a period of profound creativity that would colour all of his work. The young artist wasted no time getting back to work, and became the private painting teacher of Princess Marie of Schaumburg-Lippe.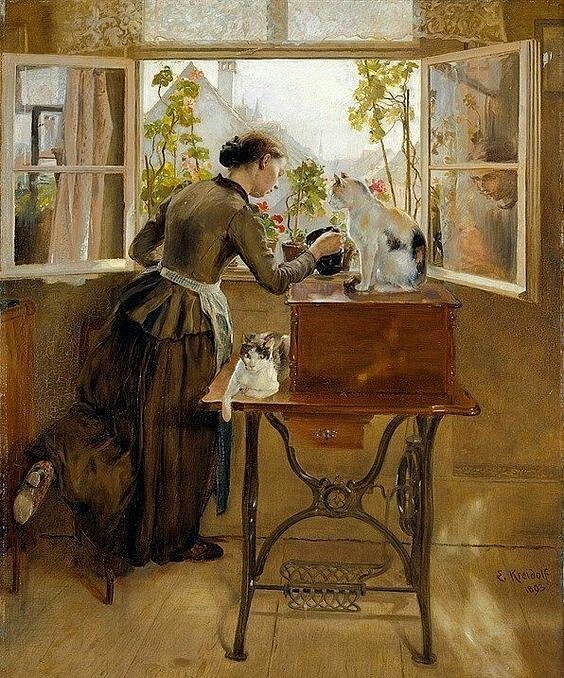 Oh yeah, and befriending this elephant…
Today there are over 5,000 works by the artist, from paintings to sketches, at the Burgerbibliothek (Burger Library) in Berne, Switzerland where he lived out his days. Which makes sense, when you consider how rich it is in folkloric history. Legend has it that a Duke on the hunt swore to name the city after the first animal he captured – which was a bear. Ever since, its mountainous surroundings have been the cradle of fables about forest creatures.
It was endless inspiration for Ernst. And it's funny, because while his landscapes and human portraits were lovely, it was always his children's illustrations that stole the show. He was lucky to have a lot of success in his lifetime, and kind of became the Germanic answer to J.M. Barrie and Lewis Carroll…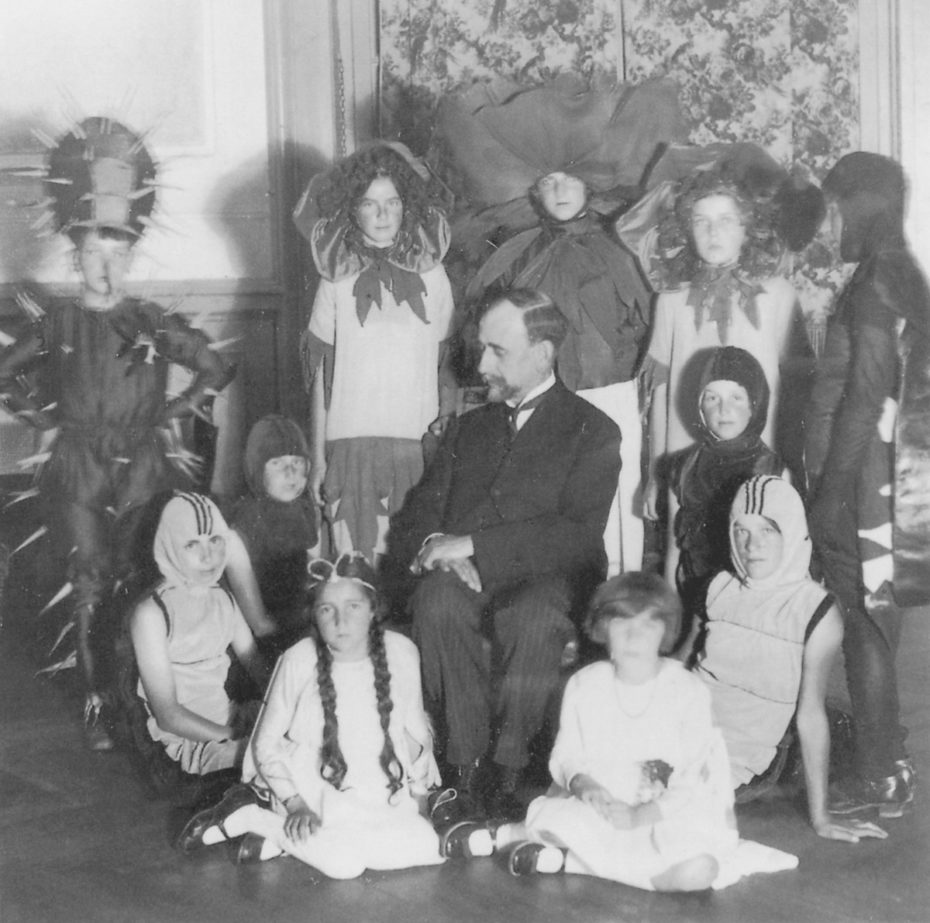 It was Der Gartentraum, translated as Tales of Flowers in 1898, that started it all. Over a dozen books followed, from nursery rhymes to fables of butterfly boats and sleeping trees…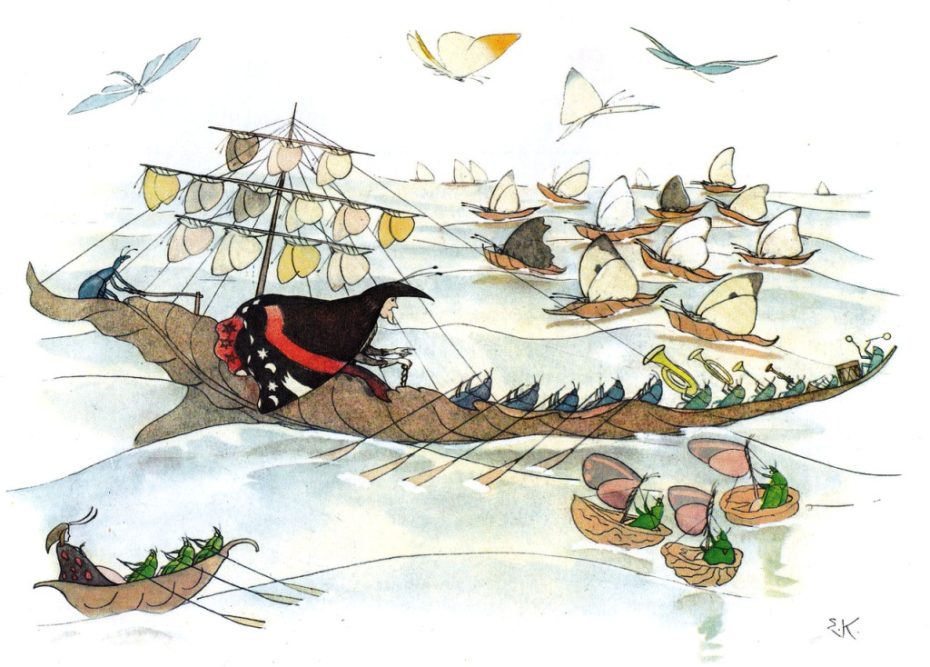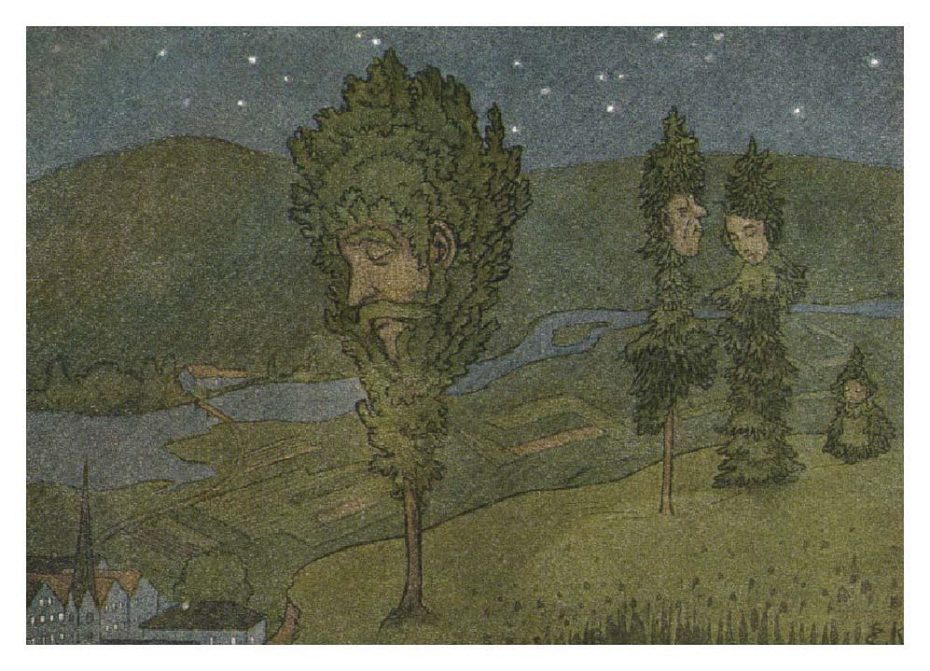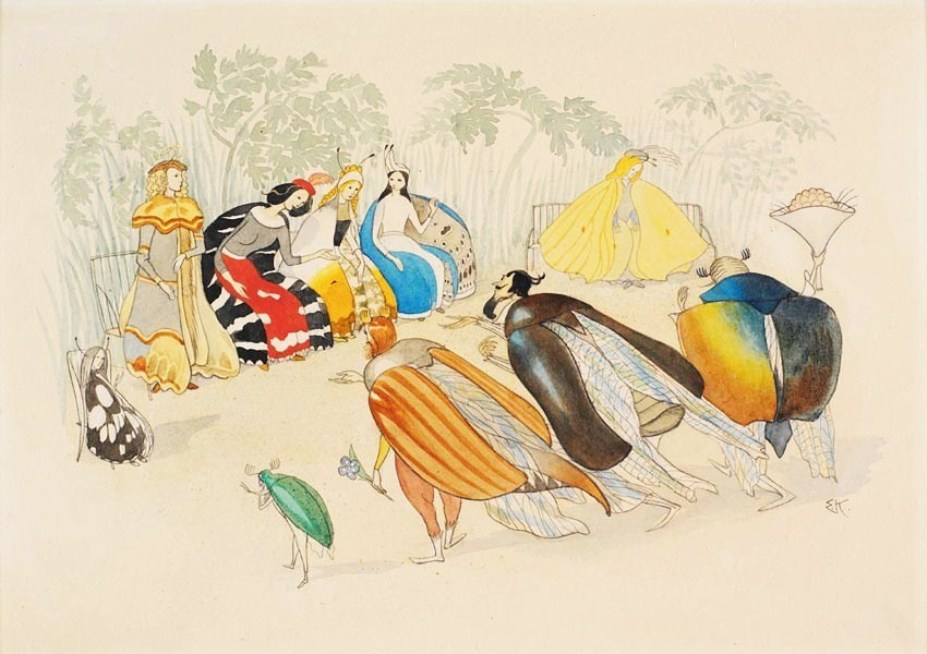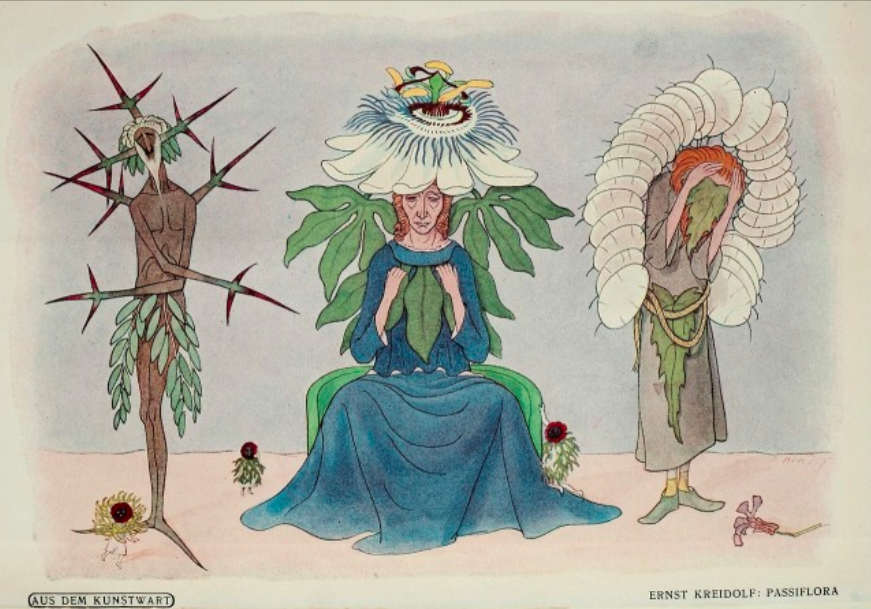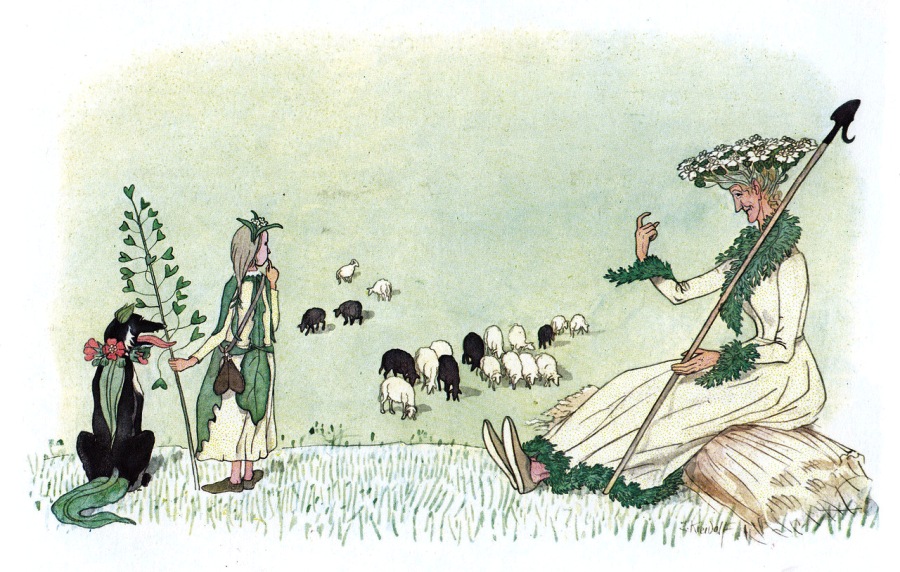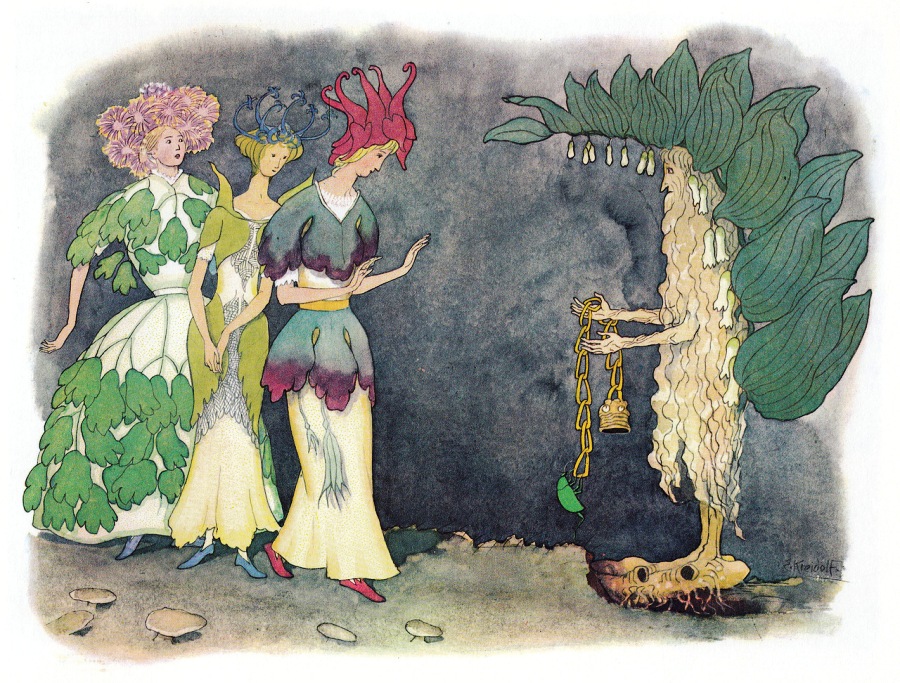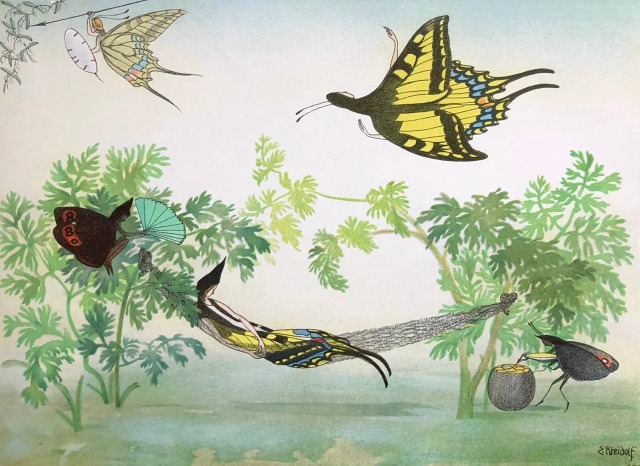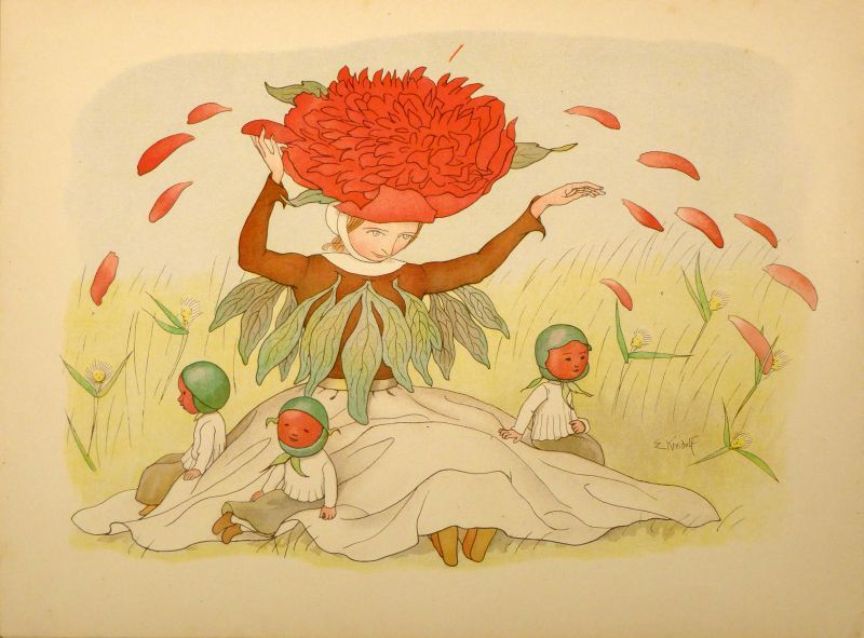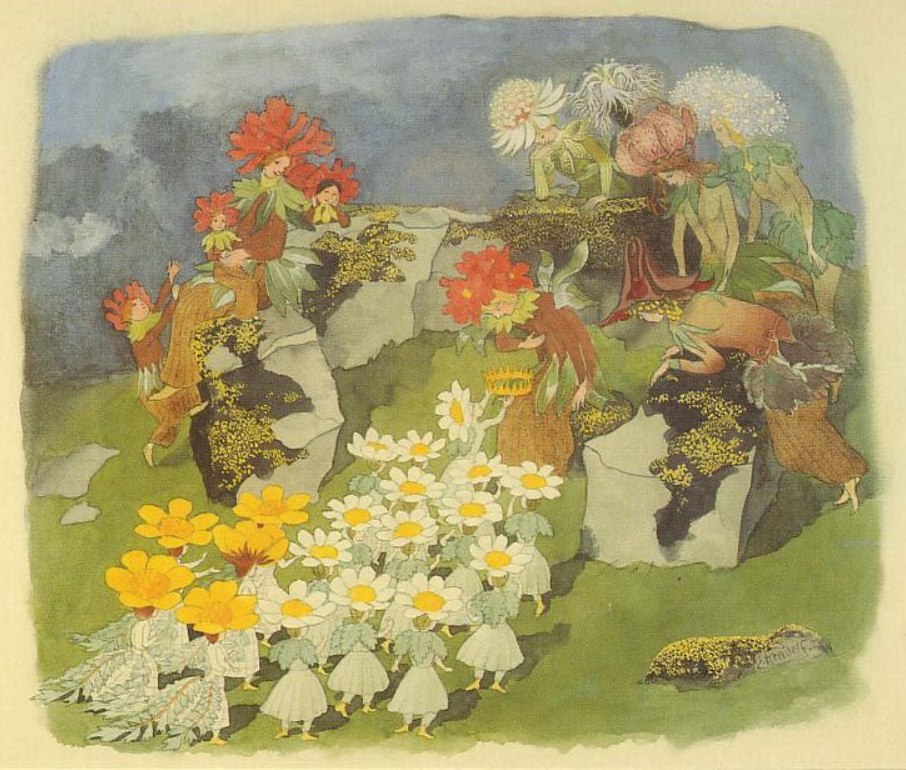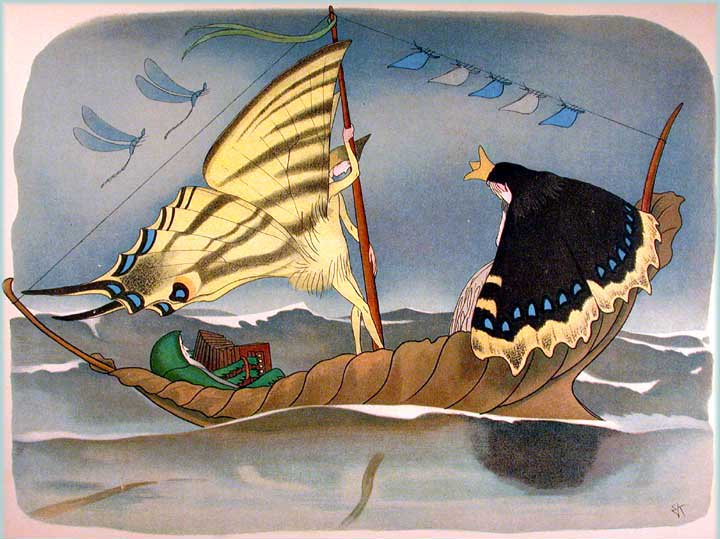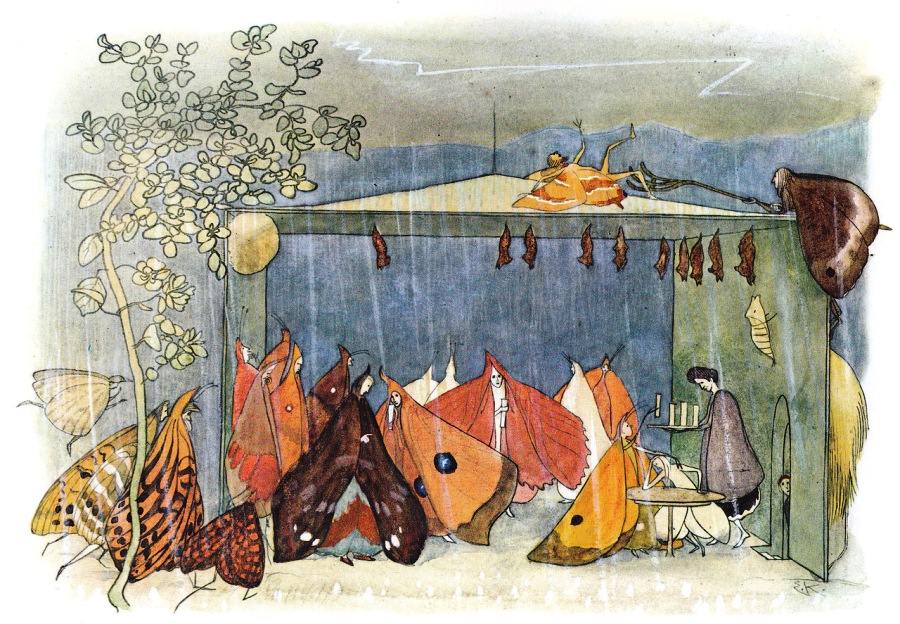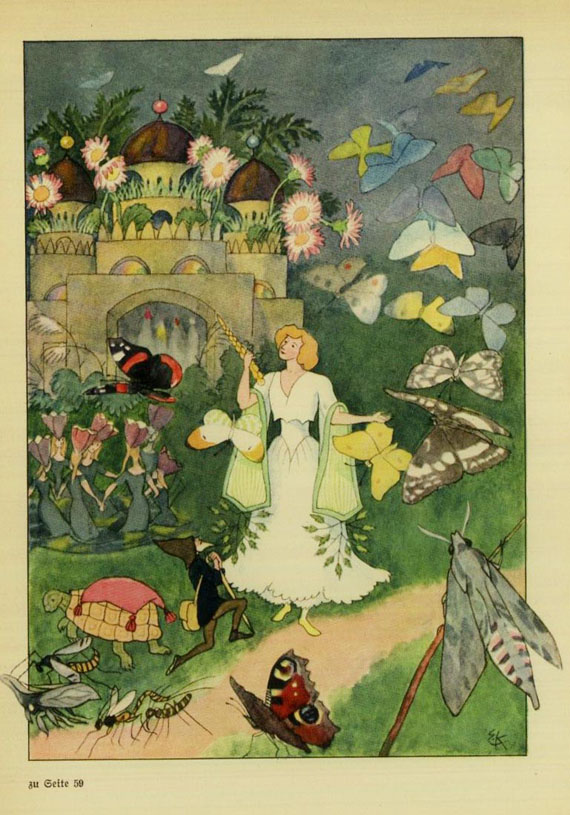 Ernst passed away in the summer of 1956 in his beloved Berne. Fittingly, the last book he had published was called Die Himmelreich-Wiese, or "The Kingdom of Heaven Meadow." Lesser known in the rest of the world, and even in Europe, his legacy endures as a tender ode to Mother Nature's glory – something we need now more than ever.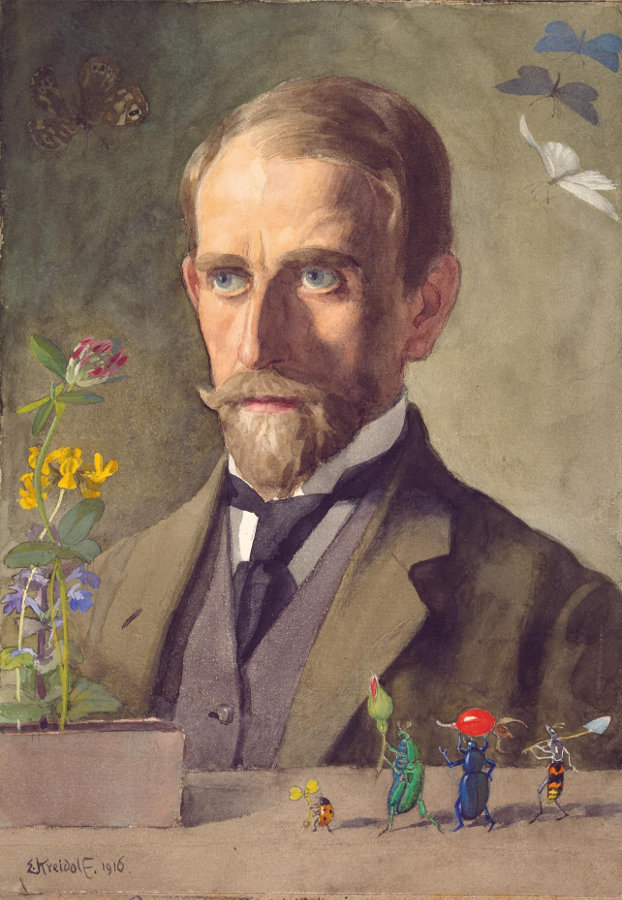 Explore and shop Ernst Kreidolf's work and stay in the know with any upcoming Kreidolf news through the"Verein Ernst Kreidolf" association.