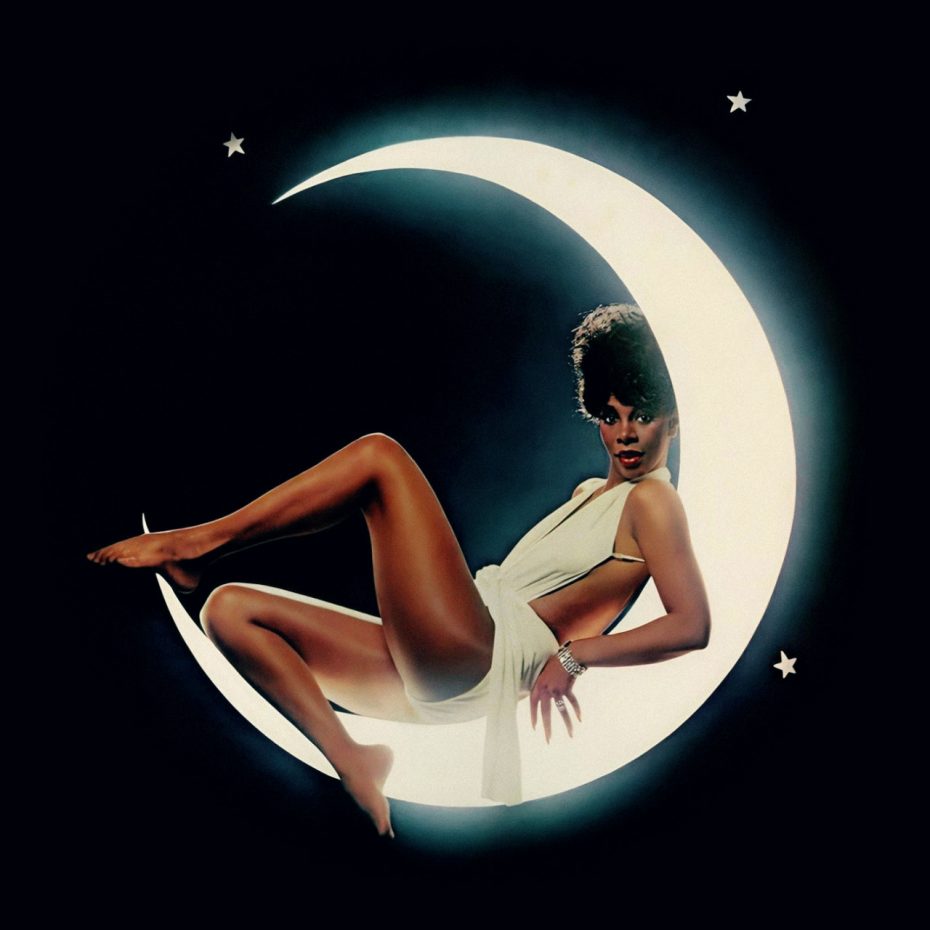 The late, great Donna Summer was so much more than a disco queen. Did you know she was a painter too? But we'll get to that in a moment. Donna began her musical career in high school in the late 1960s when she became the lead singer of a psychedelic rock band named Crow. At the age of 18, she auditioned in New York for a German stage production of the musical "Hair" and moved to Munich where she spent several years living, acting and singing in Europe. Donna also became fluent in German and married an Austrian actor, Helmuth Sommer, whose anglicised surname she would adopt as her stage name.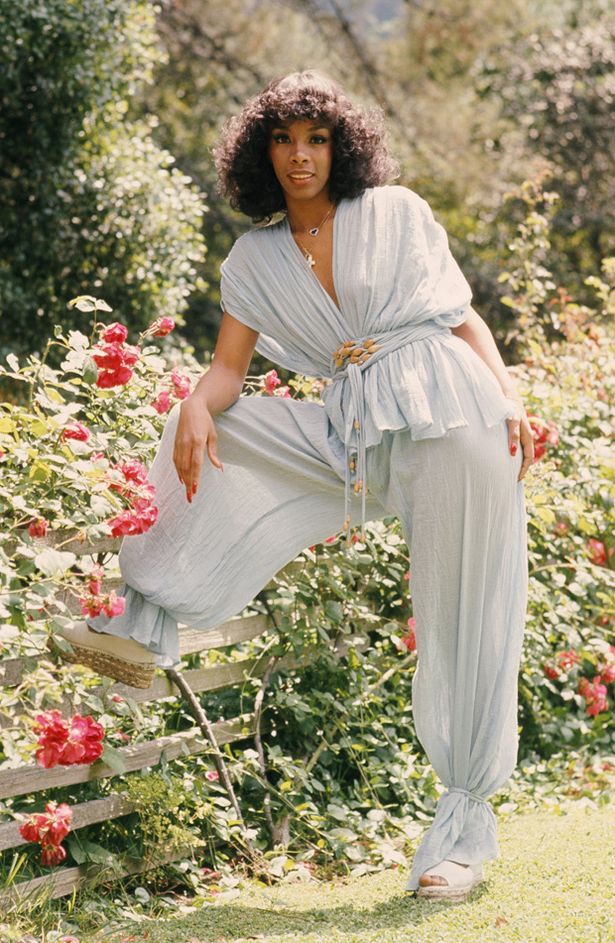 Summer was arguably the first Black artist to reach pop stardom, earned a total of 42 hit singles on the US Billboard Hot 100 in her lifetime. She opened the door for so many Black artists, even setting the stage for Michael Jackson who would earn his title as the King of Pop in the 80s. Her own music, despite so often associated with disco, often transcended that genre. Her 1977 disco hit "I feel love" was influential in the development of new wave, synth-pop and later techno, pioneering Euro-trance electronic dance music. Songs like "Hot Stuff," "On the Radio" and "Last Dance" all contain elements of pop, rock and R&B too.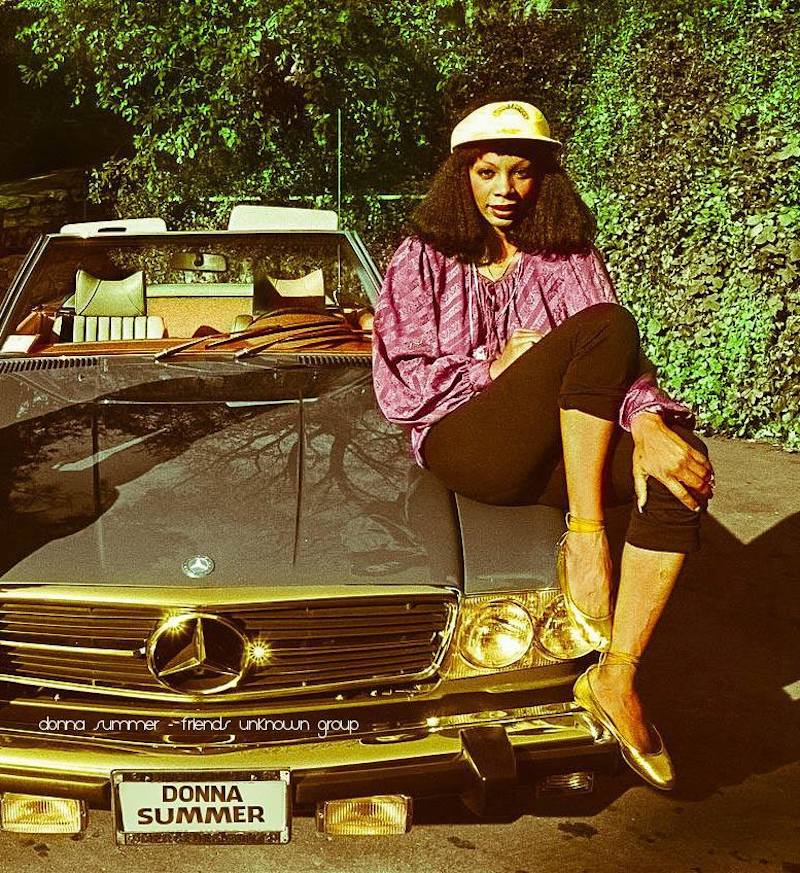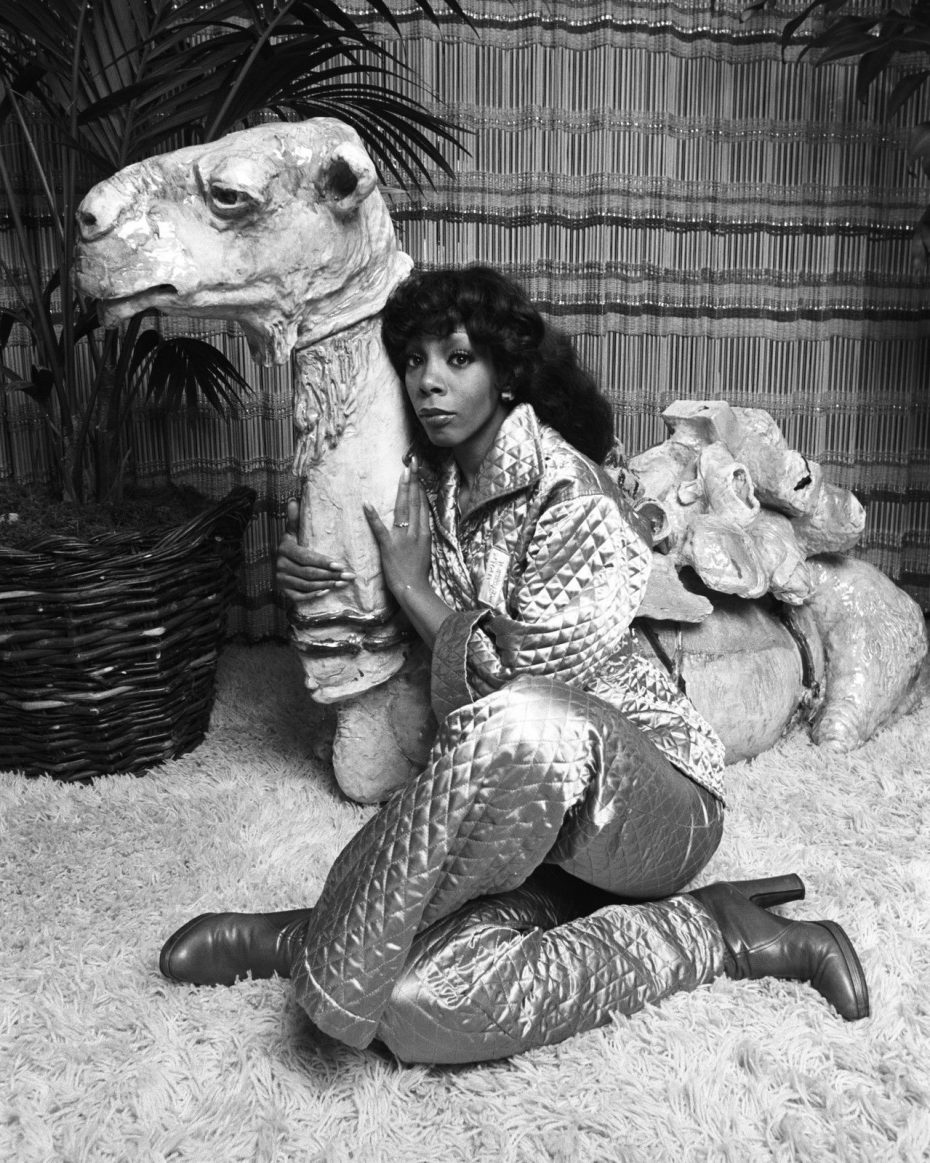 "Love to Love You, Baby", in which Donna moans sensuously over an early techno Euro-metronomic groove, can be considered a turning point in mainstream pop culture; one that liberated sex for the 1970s and affirmed that sexuality no longer needed to be a taboo subject. While recording it, Donna was allegedly laying on the floor in a near-dark studio and imagining herself as Marilyn Monroe playing the part of a woman in sexual ecstasy. In "She Works Hard for the Money", Summer defiantly celebrated women, particularly marginalised women. Her powerful performance championed hardworking women and demanded they deserve respect.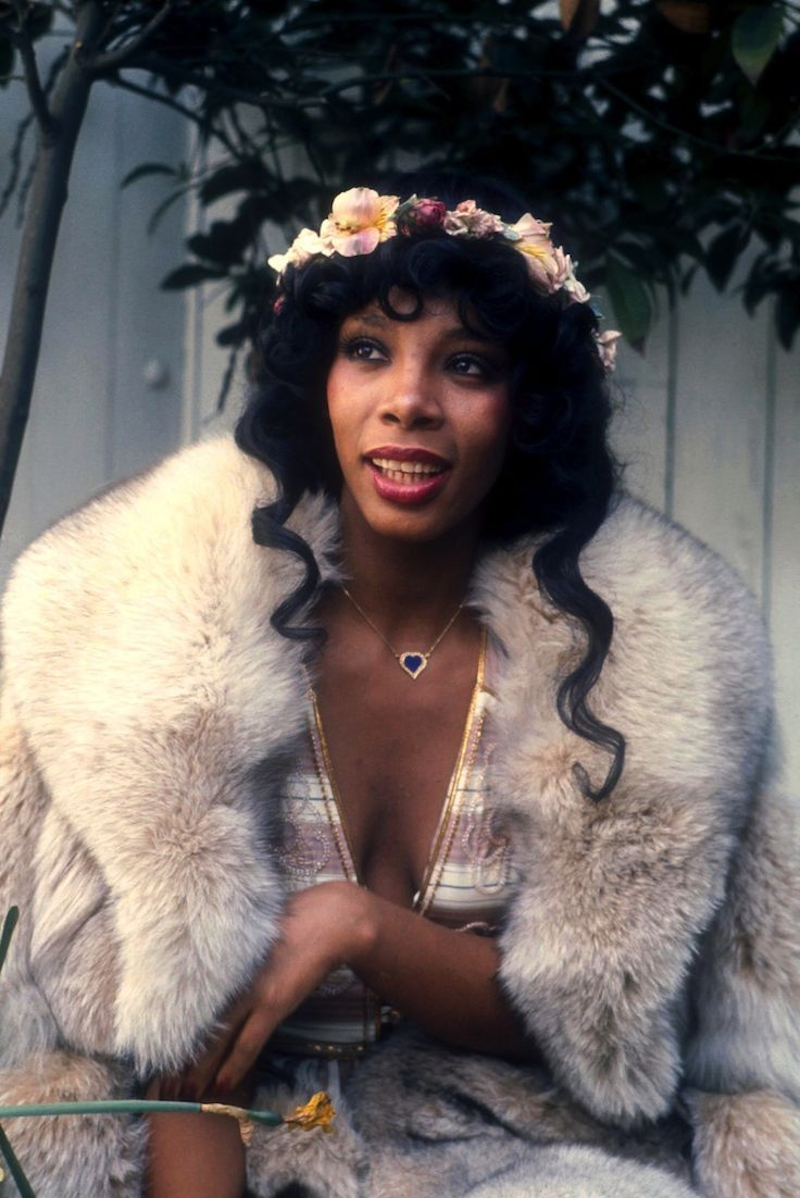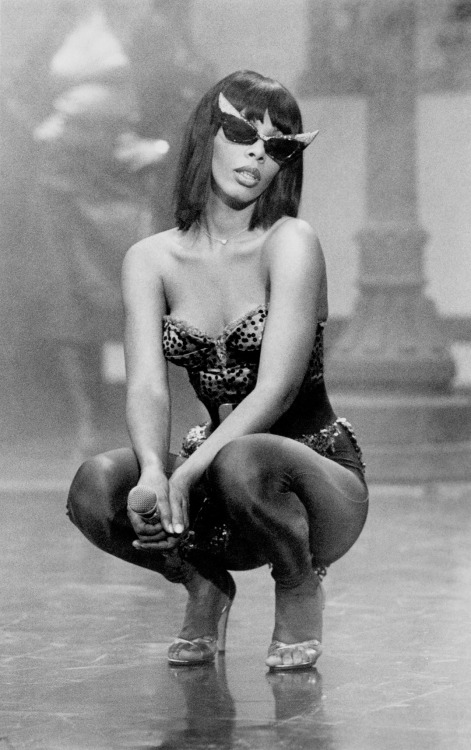 Her statuesque, sultry and glamorous image perfectly matched the sound of her music. She too demanded respect without giving up her right to be sexual. She was sexy but never sleazy; playing the part of a true superstar diva and blazing a trail for the current reigning queen of music Beyoncé. Upon learning of Summer's death from lung cancer in 2012, Knowles affirmed, "she was so much more than the queen of disco she became known for, she was an honest and gifted singer with flawless vocal talent. I've always been a huge fan and was honored to sample one of her songs. She touched many generations and will be so sadly missed."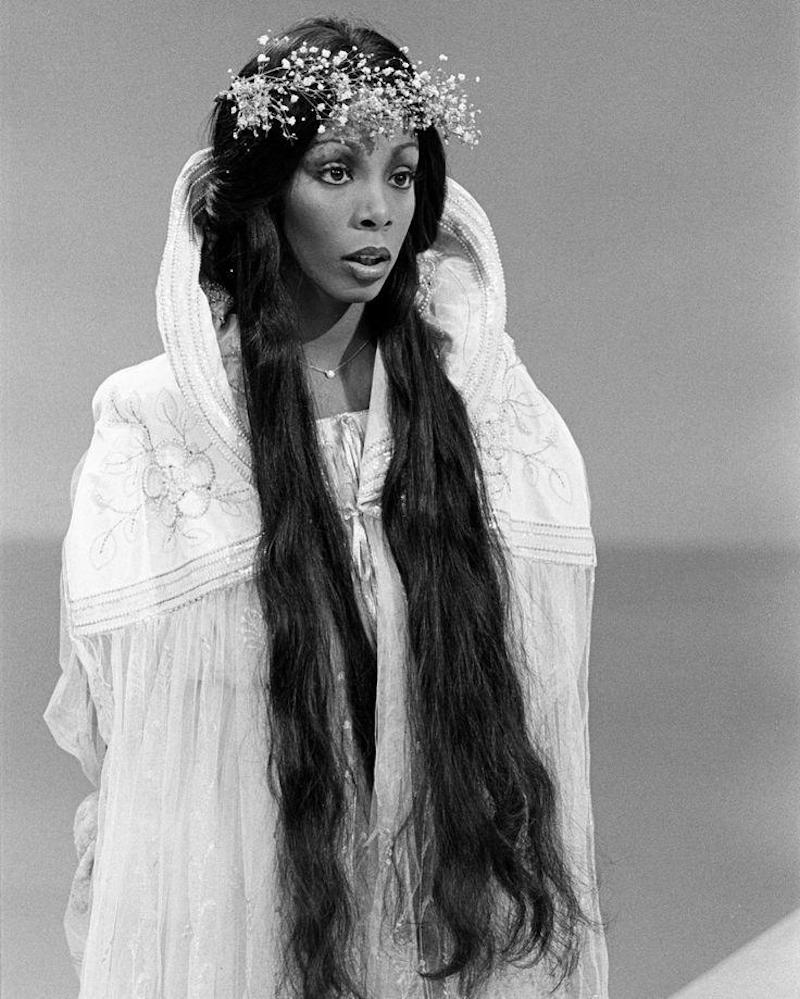 We'll probably be dancing to Donna Summer for centuries to come, but little does the world know that we can also be enjoying her art. The singer was also visual artist and an avid painter…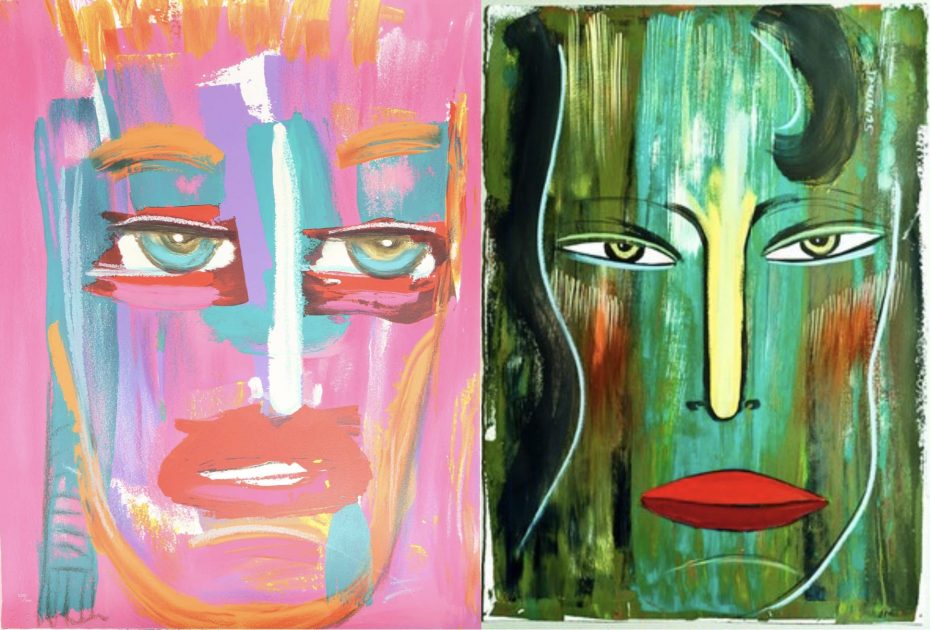 When interviewed about her work before her death in 2011, she share a little background.
"I studied art when I was younger and it took me a while to get my own style. I paint abstracts but not too abstract — I mean you can tell what it is that I'm painting — but I like be abstract and paint what's in my head. Realism is all around me, and when I paint I want to express myself beyond what I see and feel in the real world. I want to paint something that nobody else can paint outside of my head."
The lithograph picture above left is currently for sale on 1st Dibs for just 800 euros! Talk about a good investment.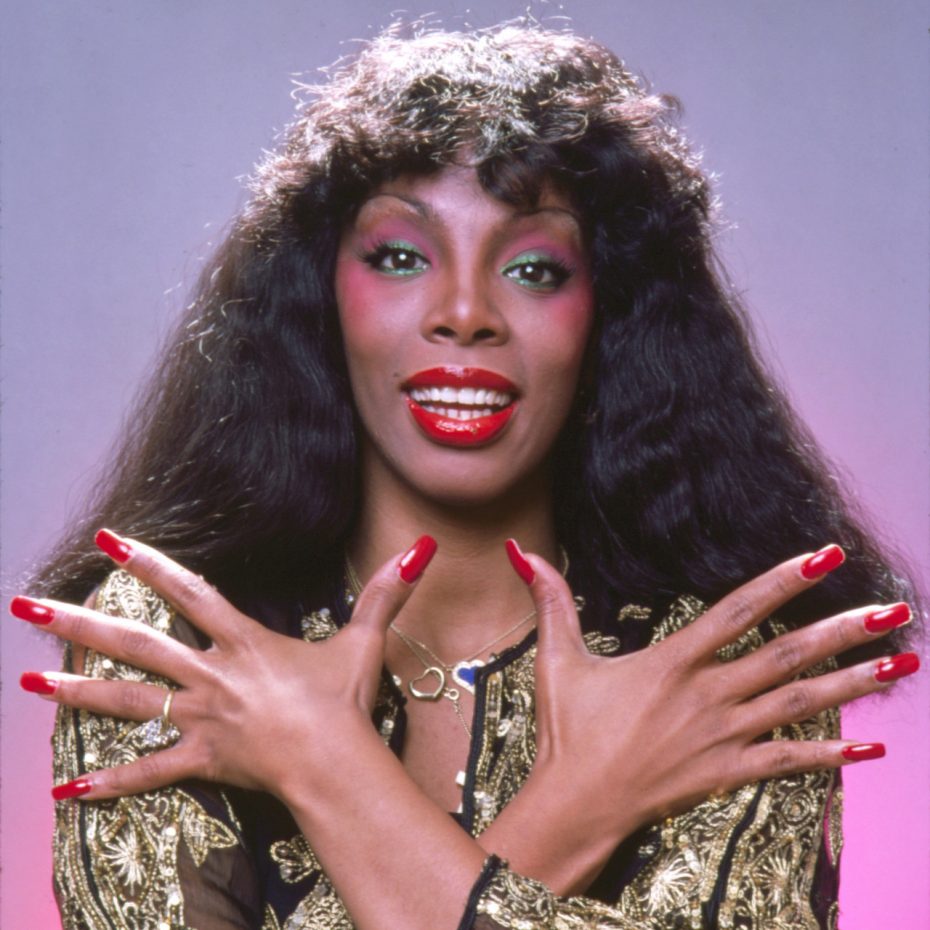 But back to the Donna the fashion queen. As we emerge from lockdowns this summer, perhaps we could use a little motivation to get back out there – just a little extra sparkle. And who better to inspire us to dance again under our own disco ball than the queen herself, arguably one of the most overlooked style icons, the legendary Donna Summer…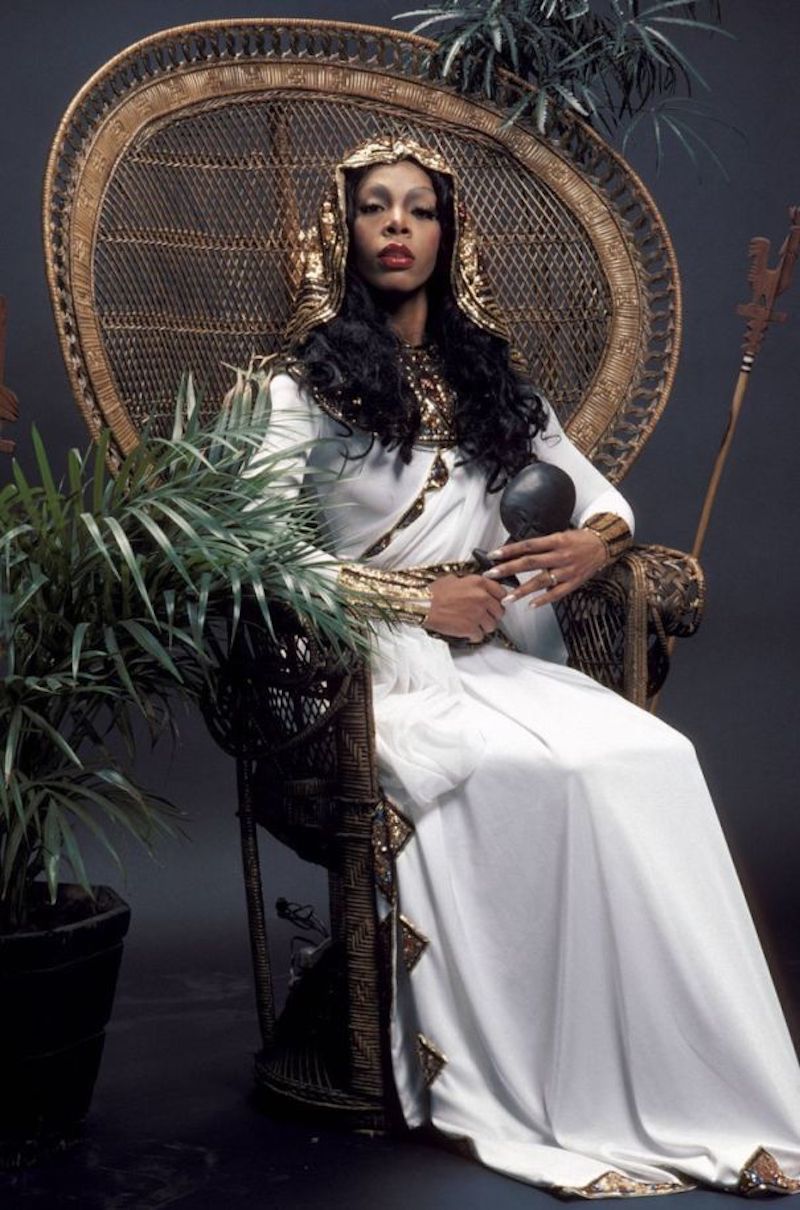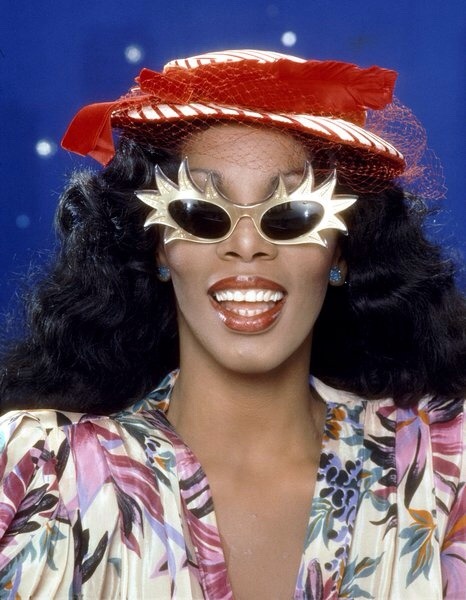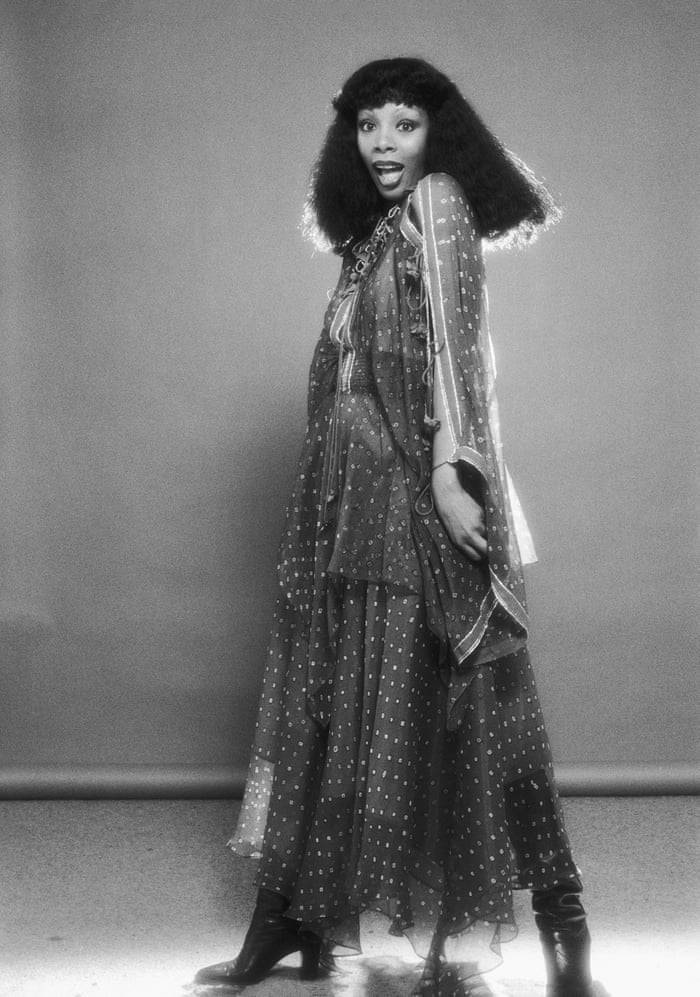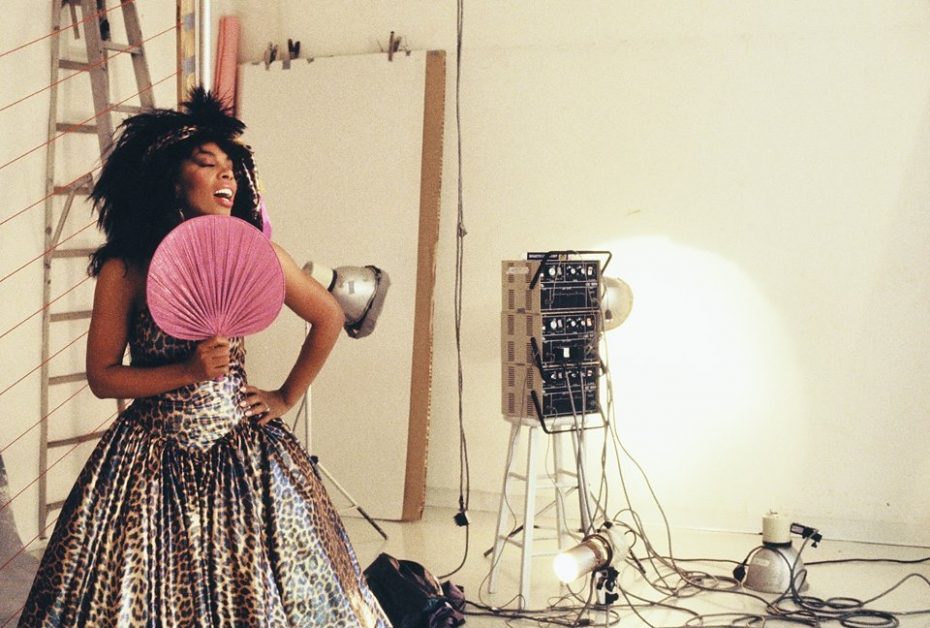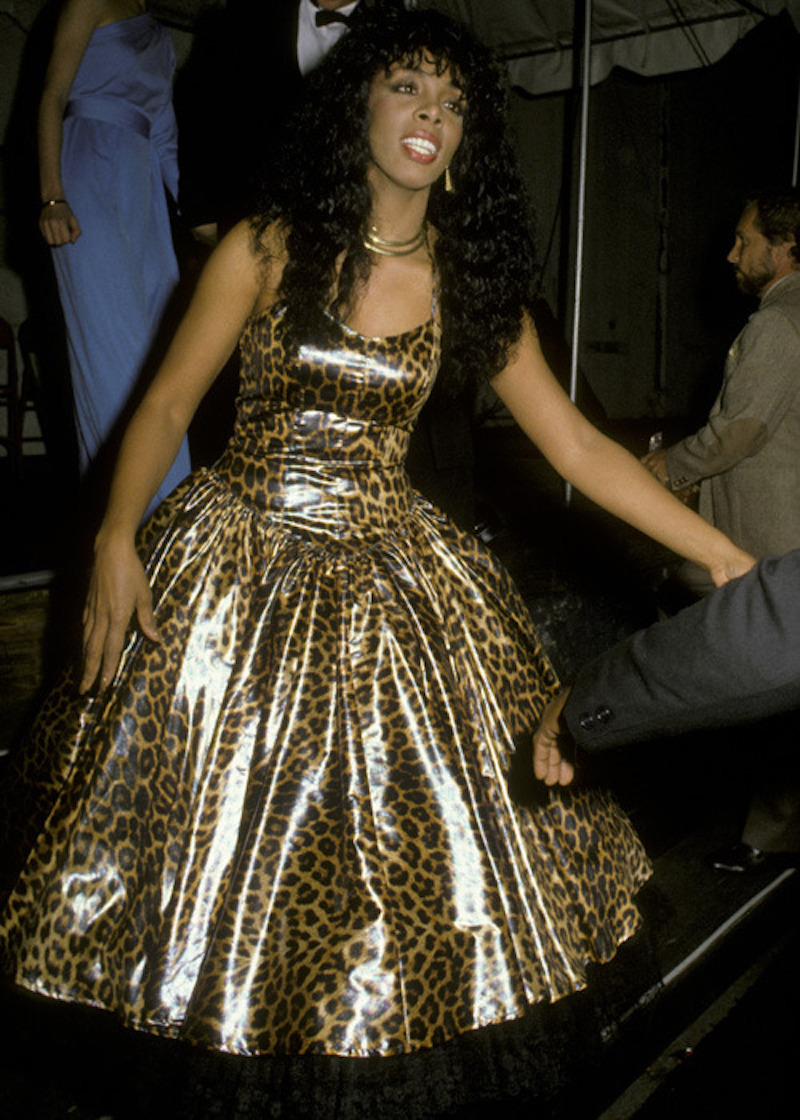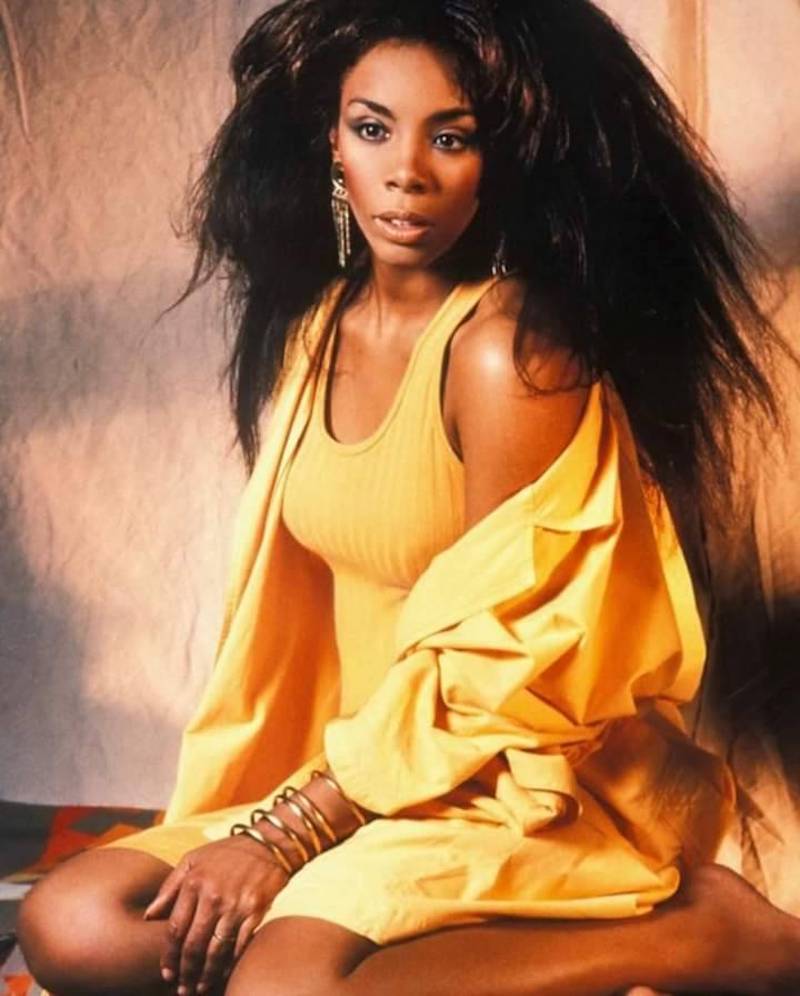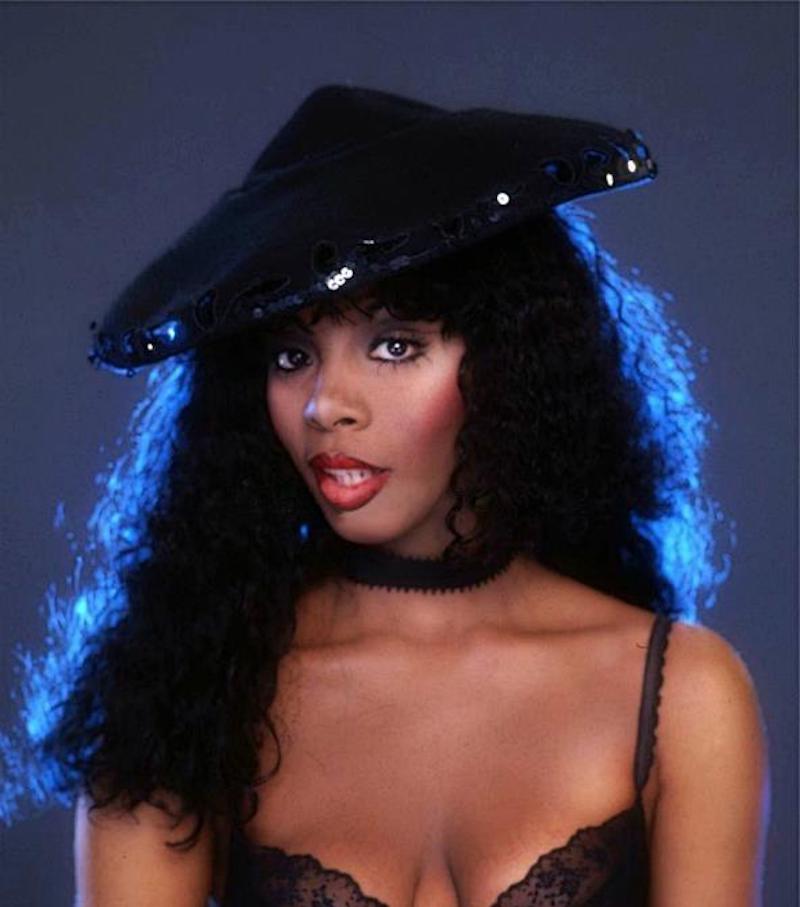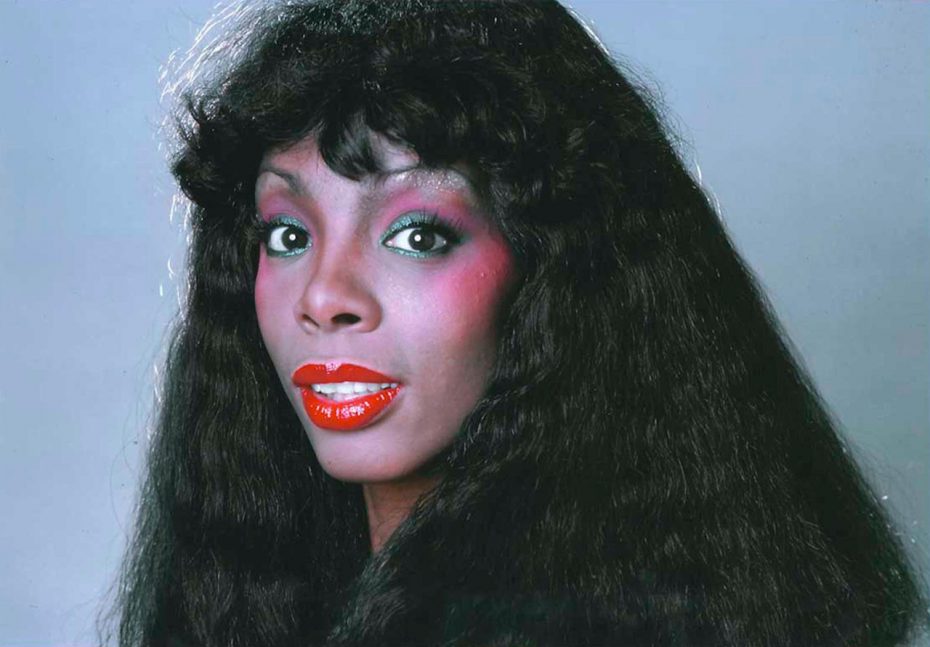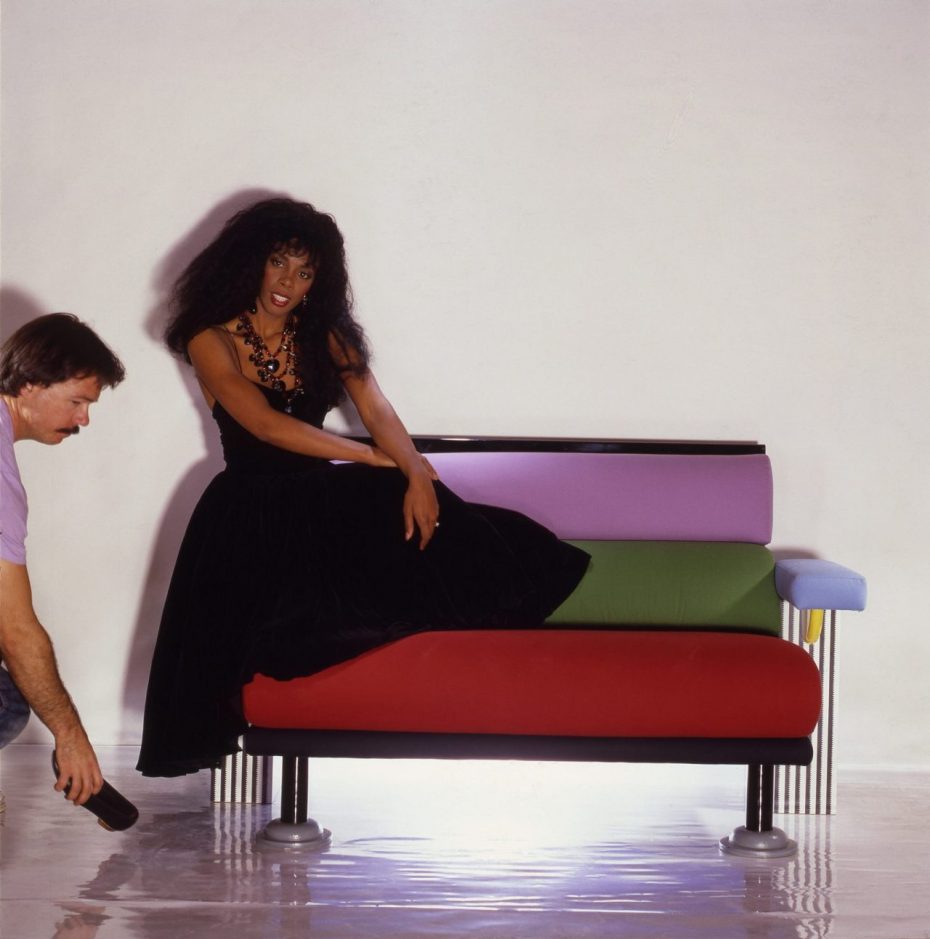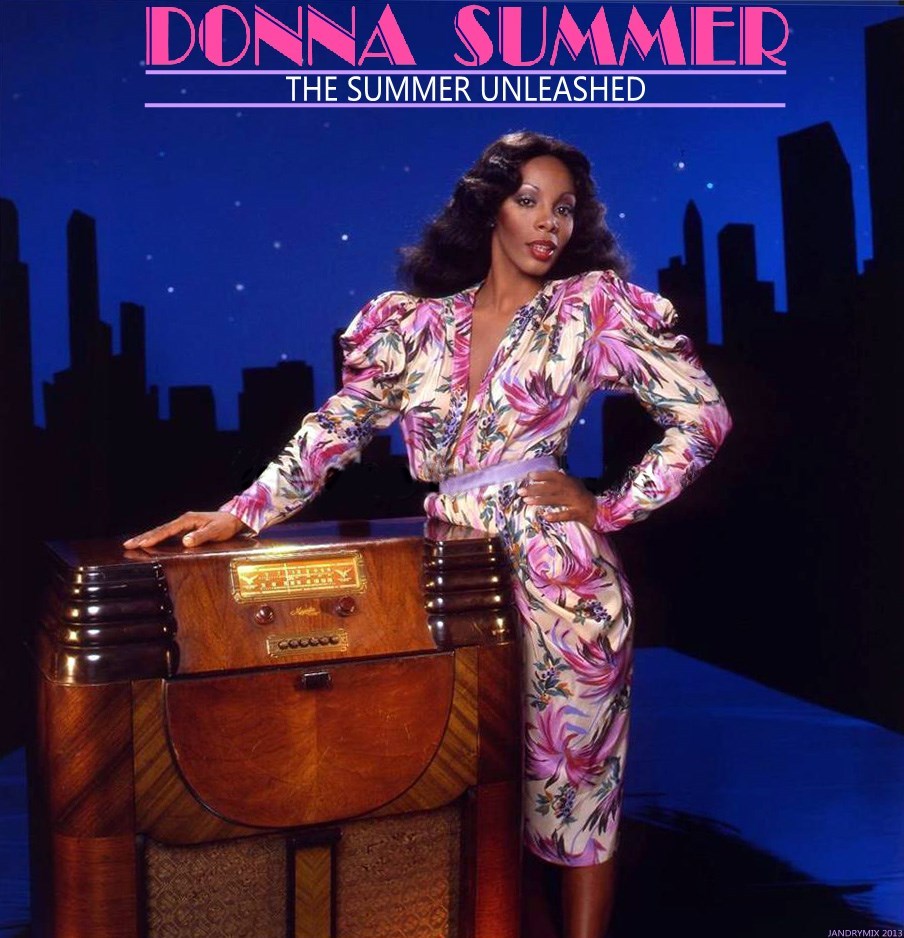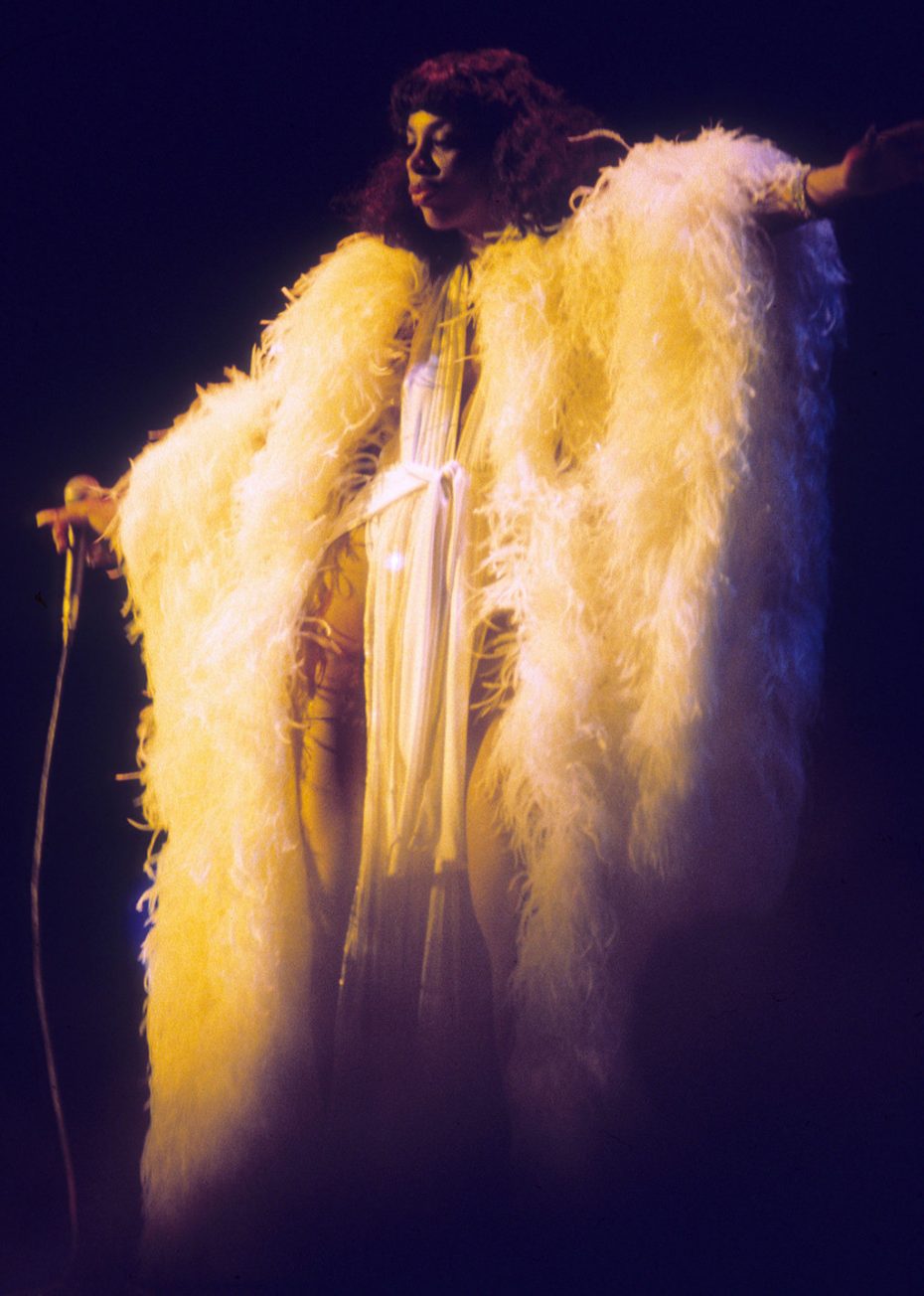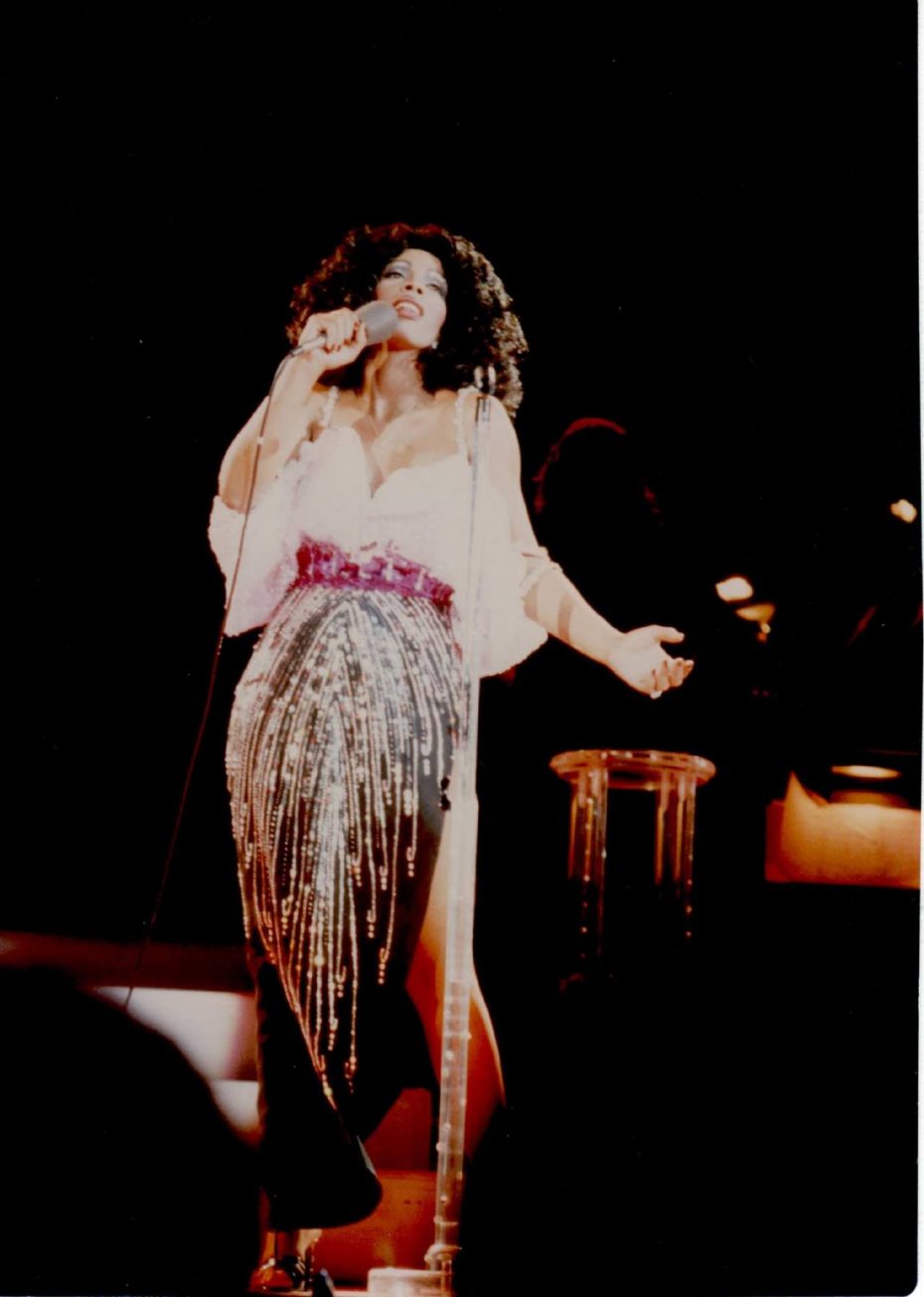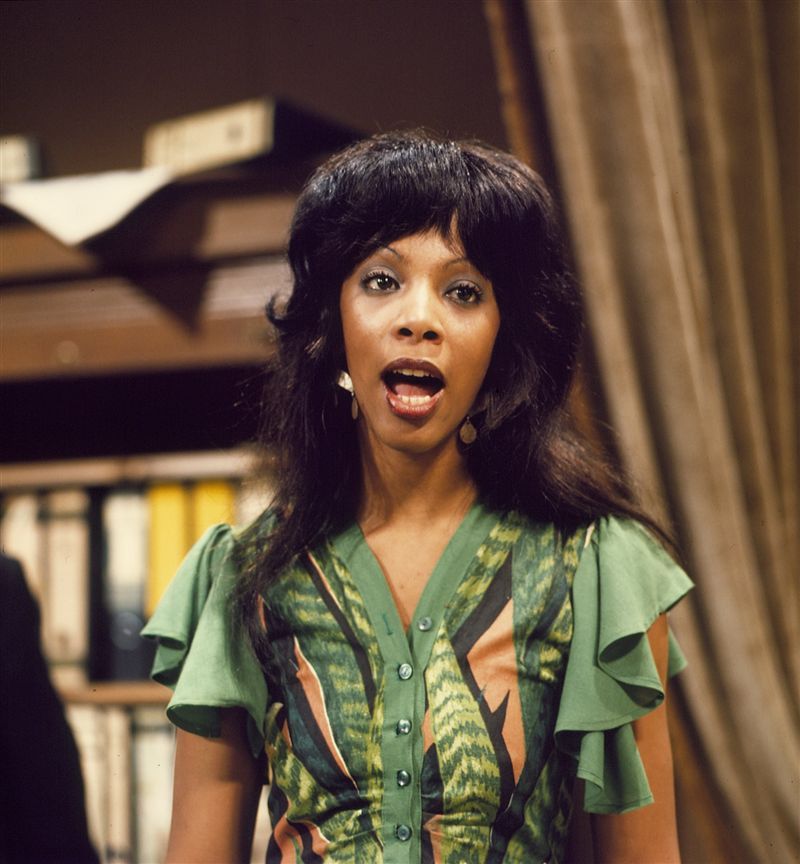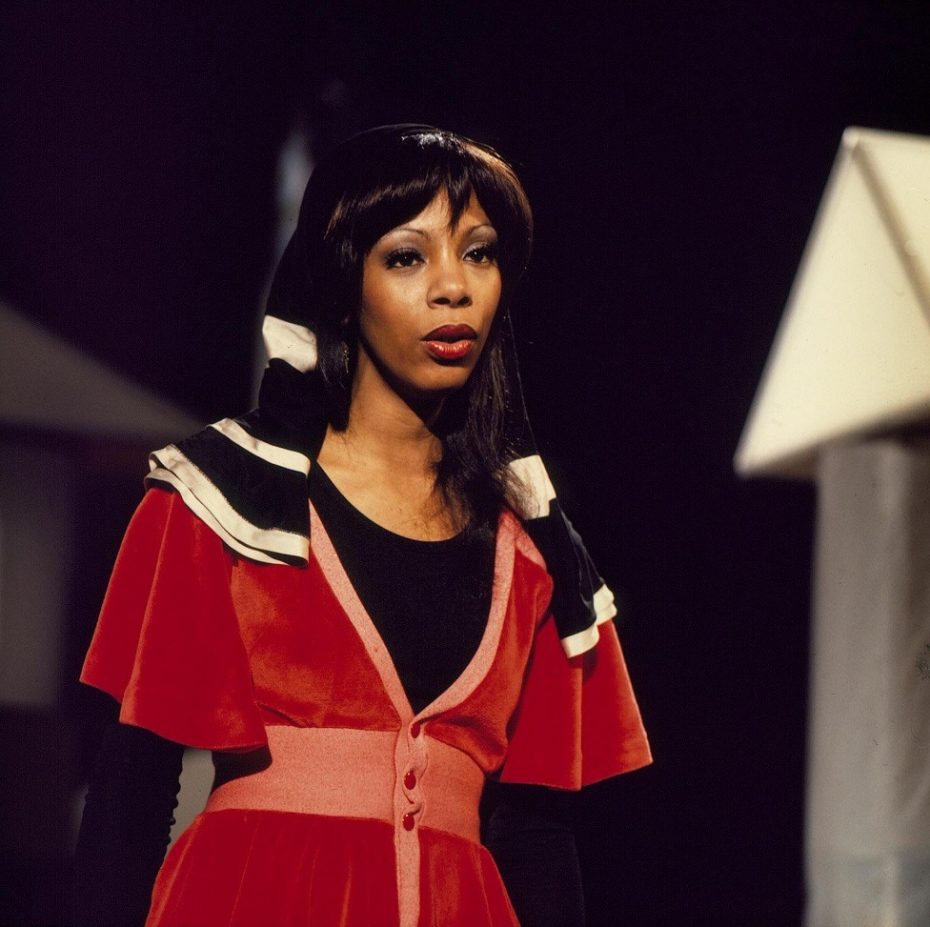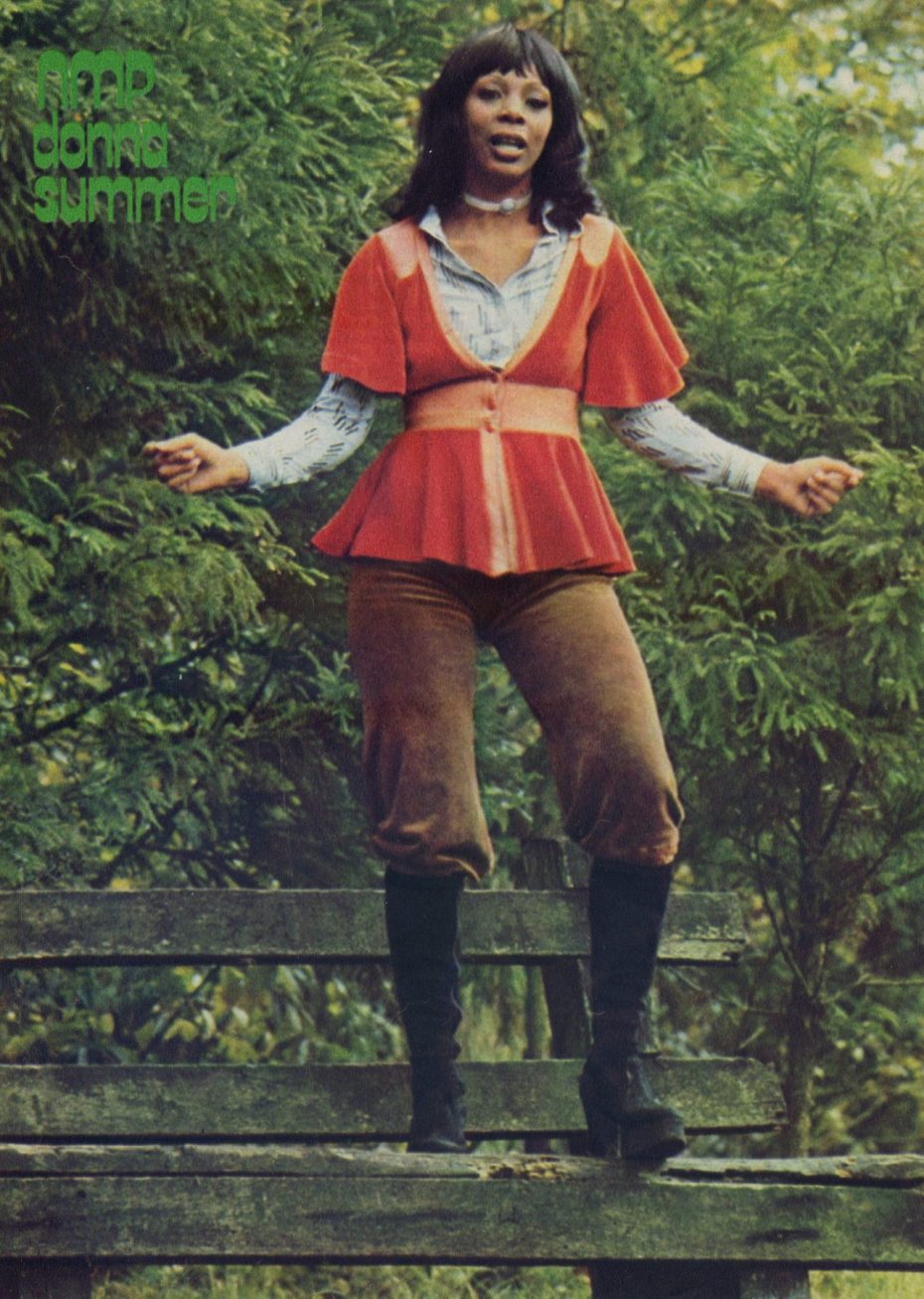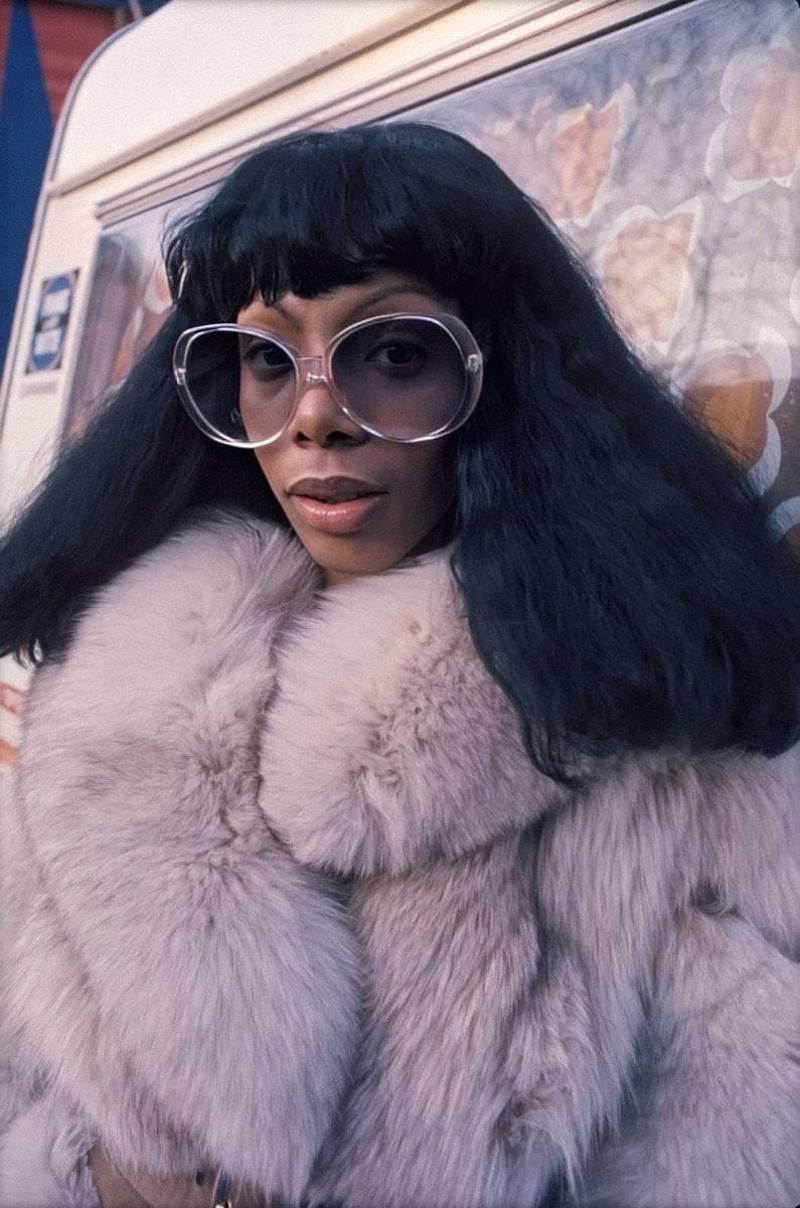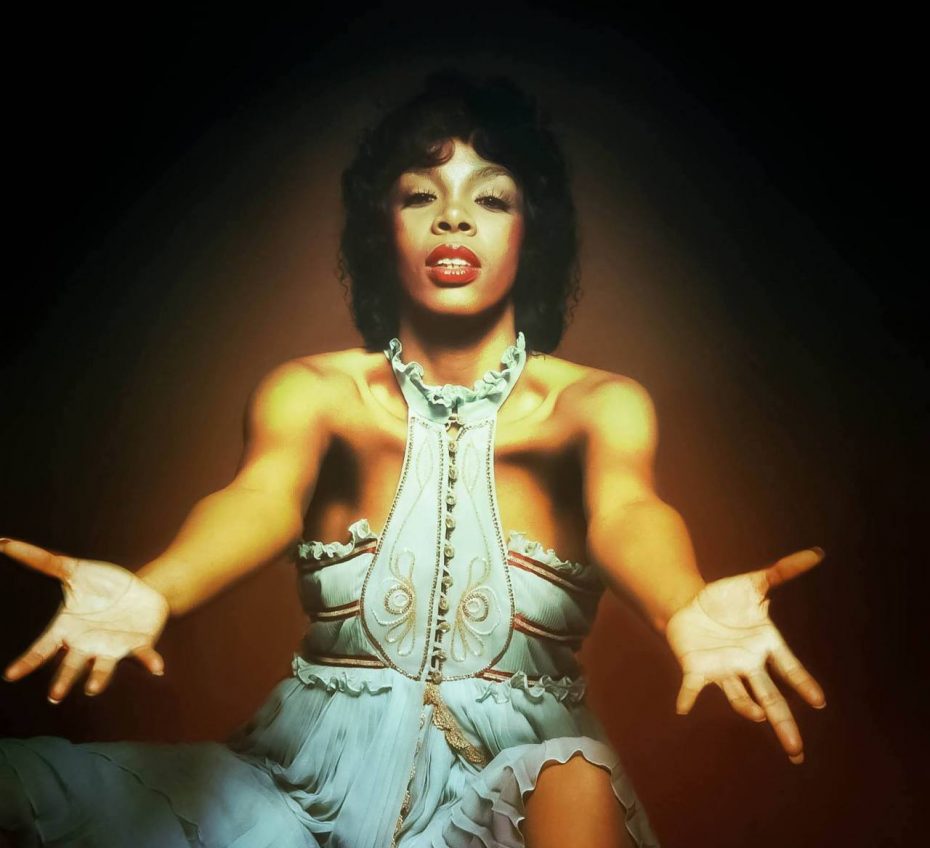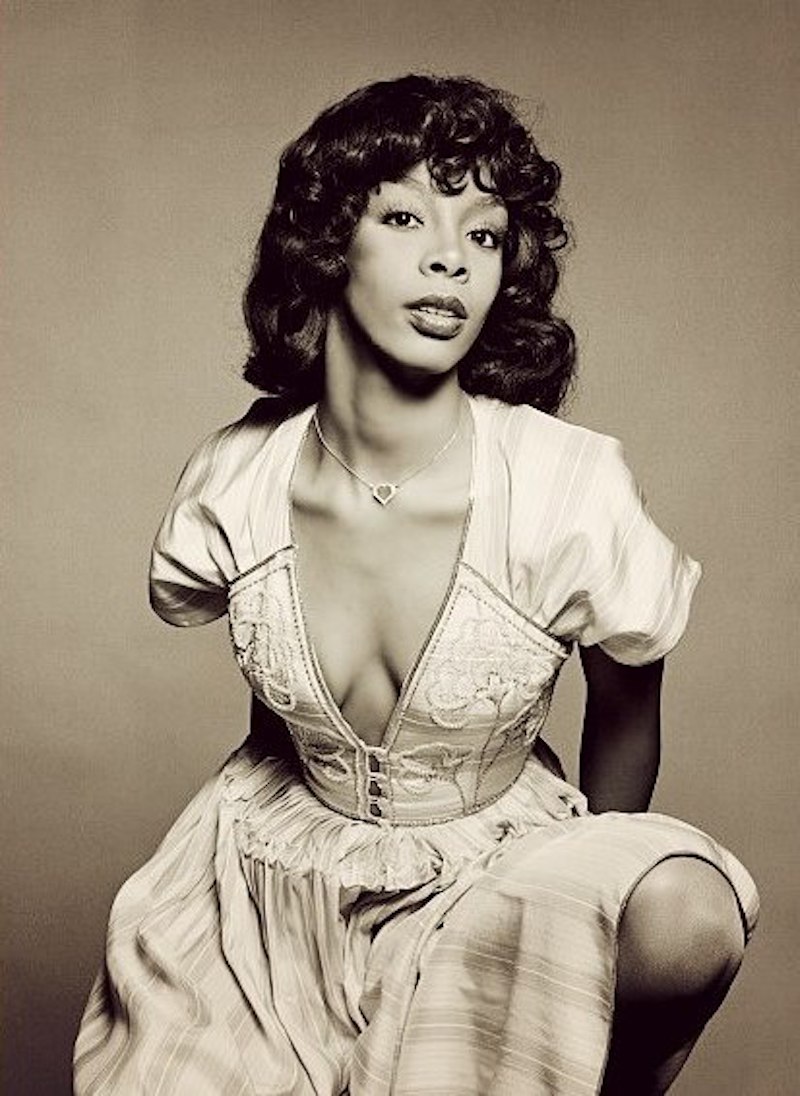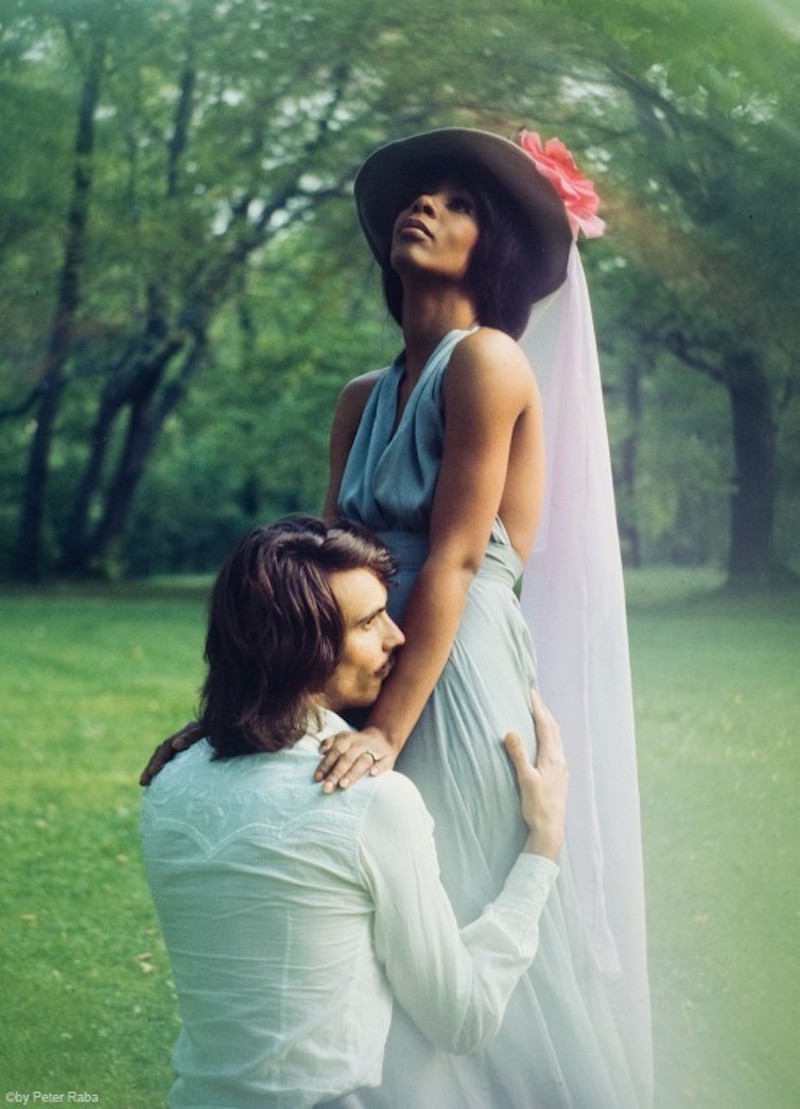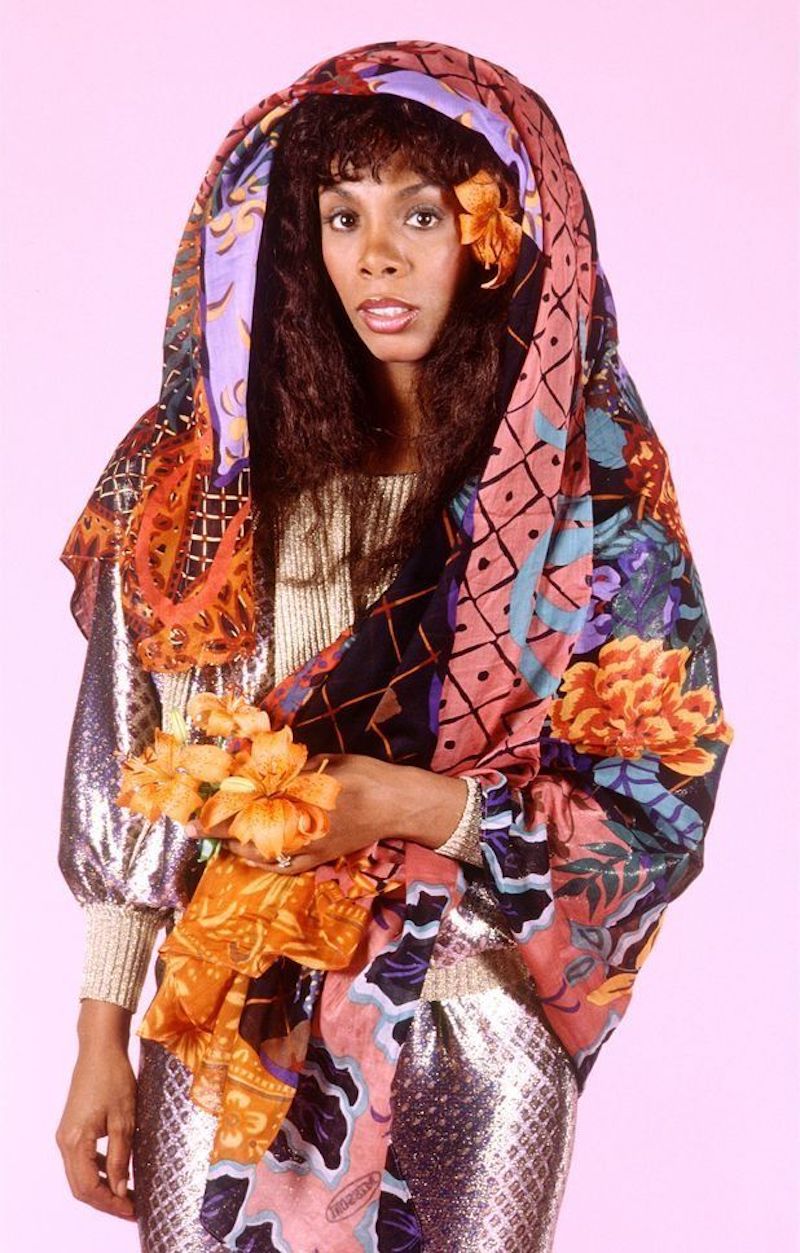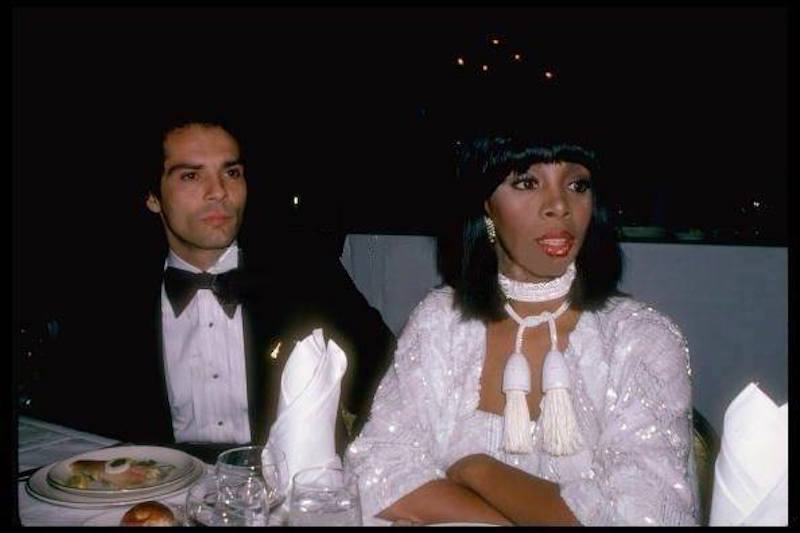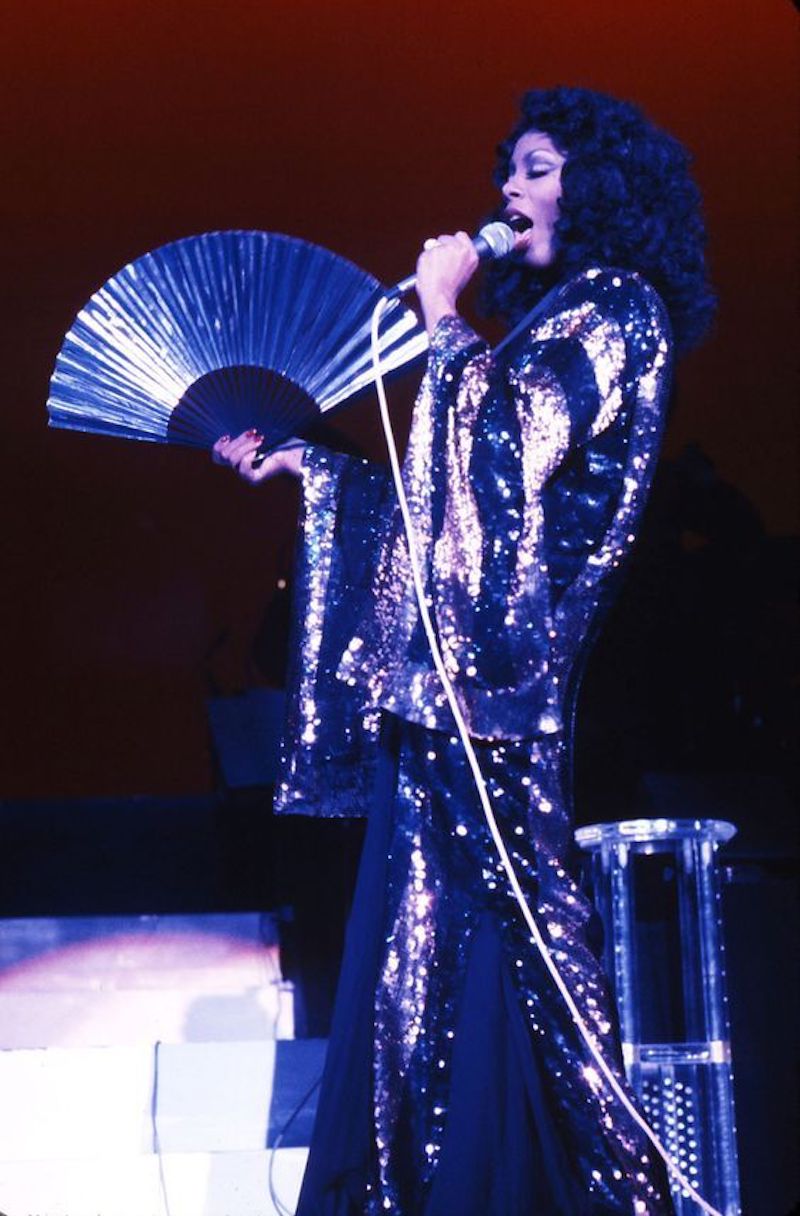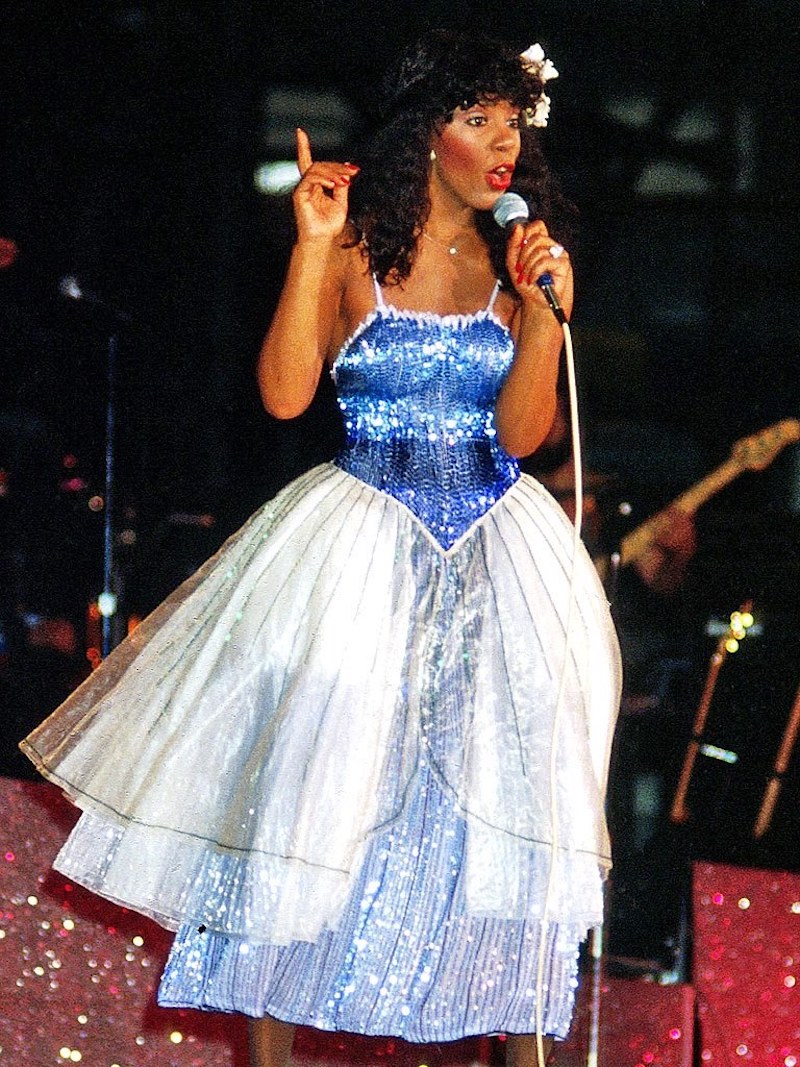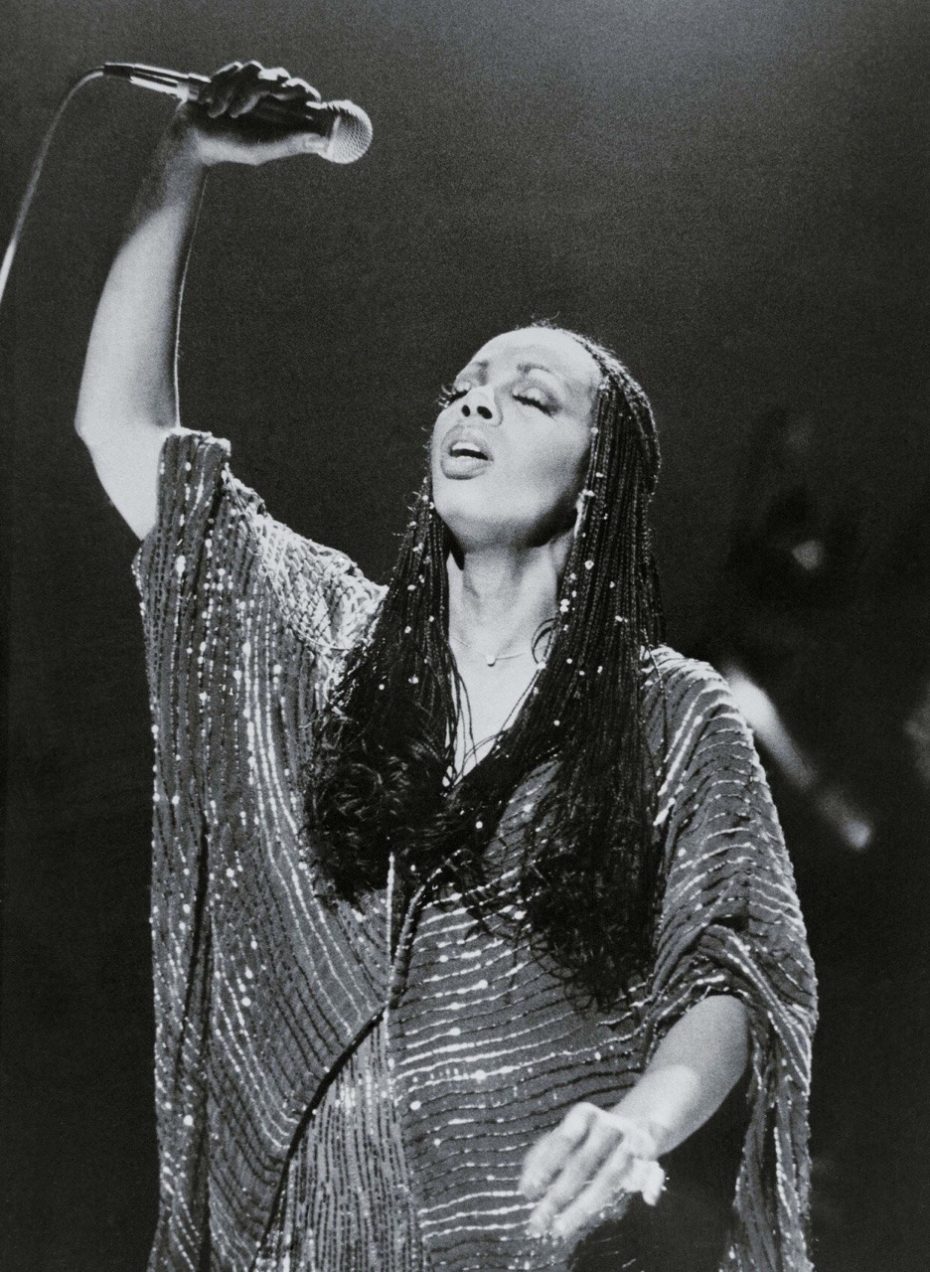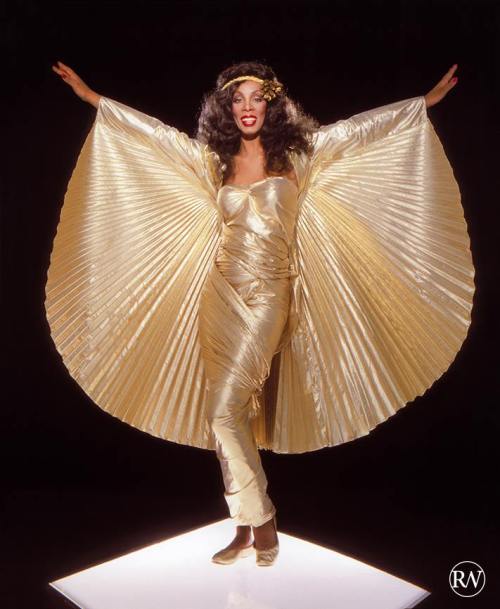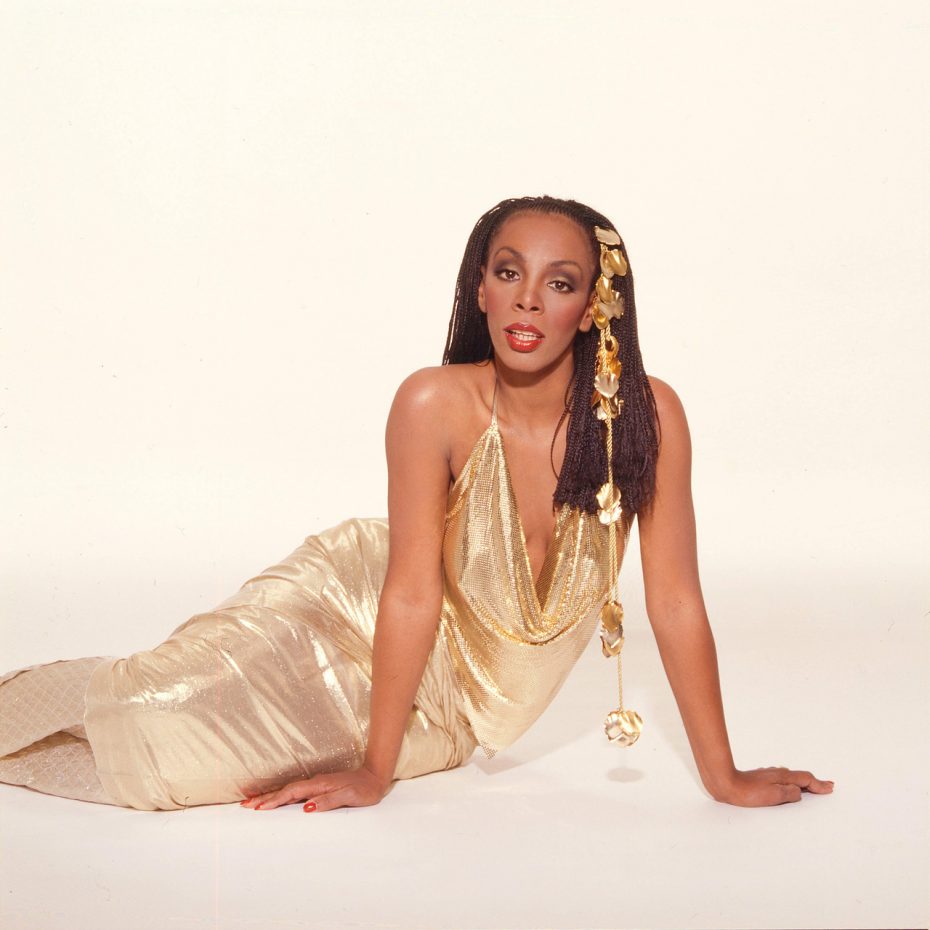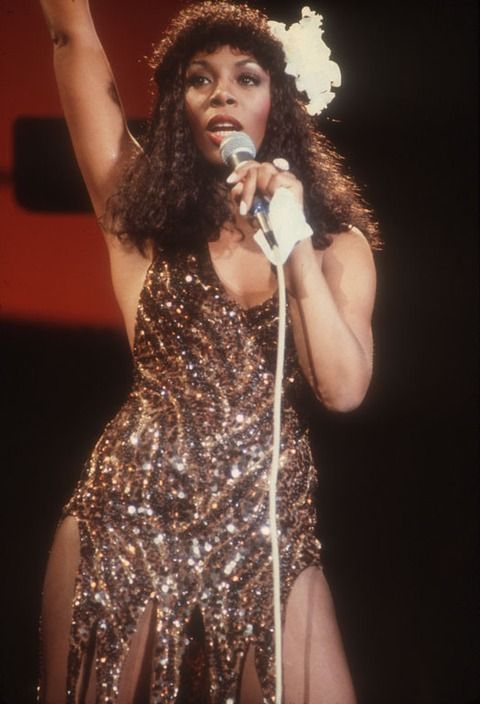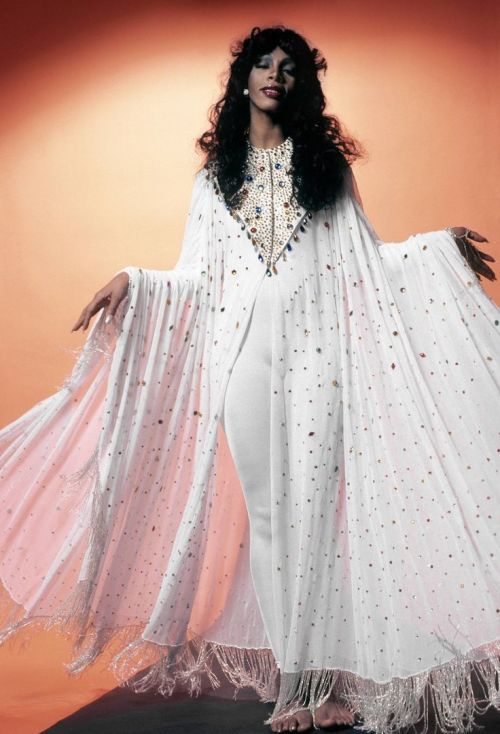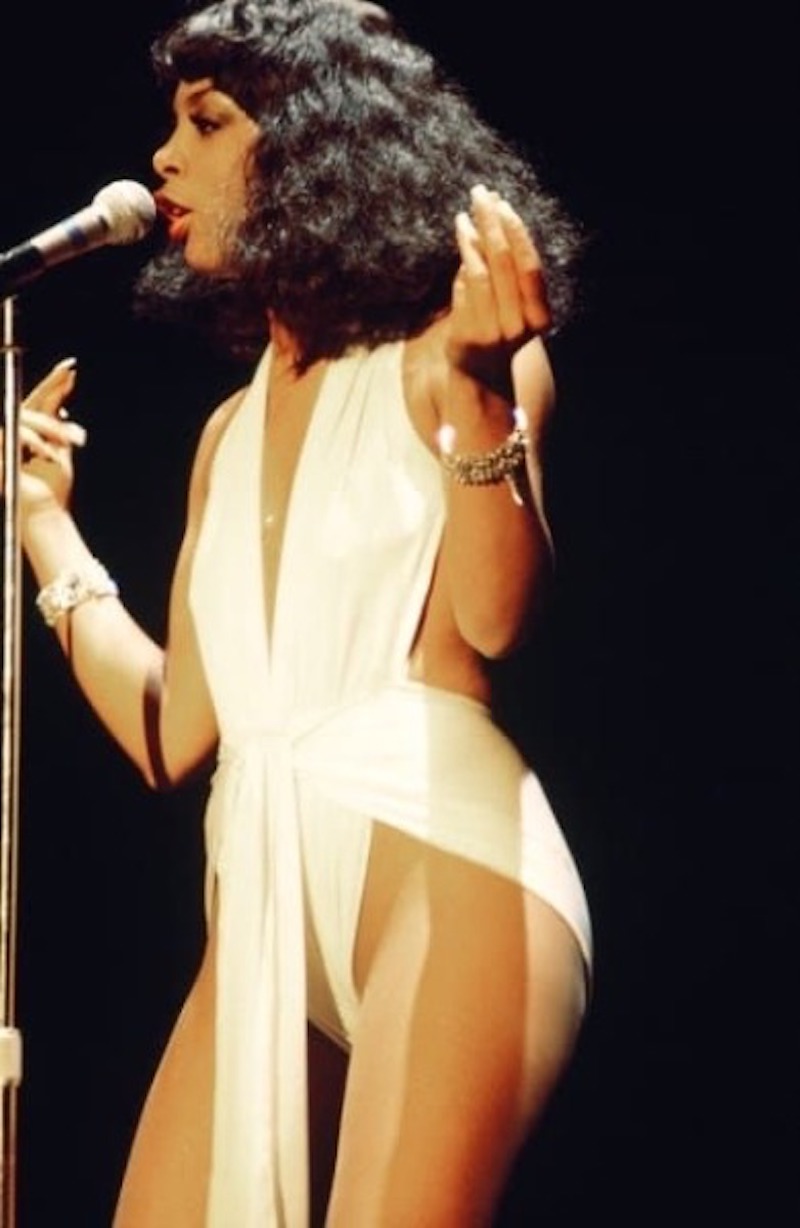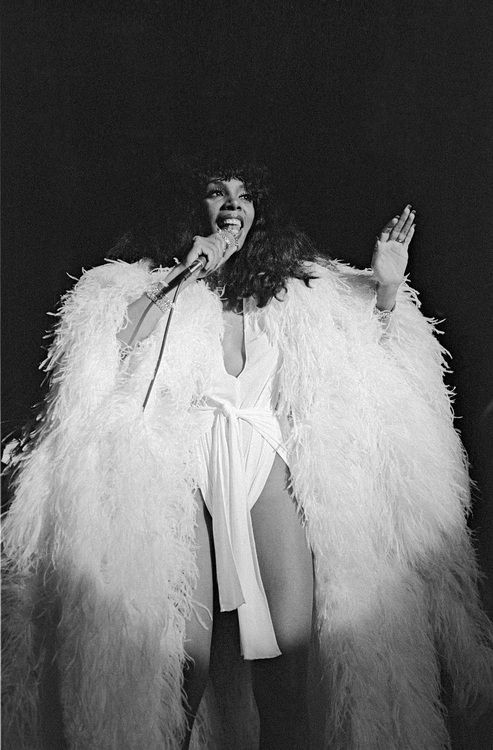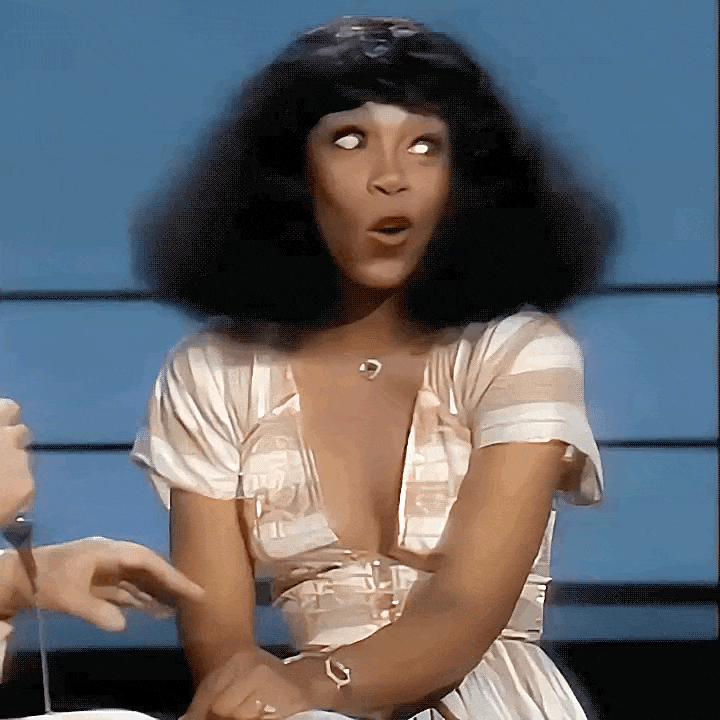 We'll leave you with Donna's unstoppable dancefloor classic to get you in the weekend mood…