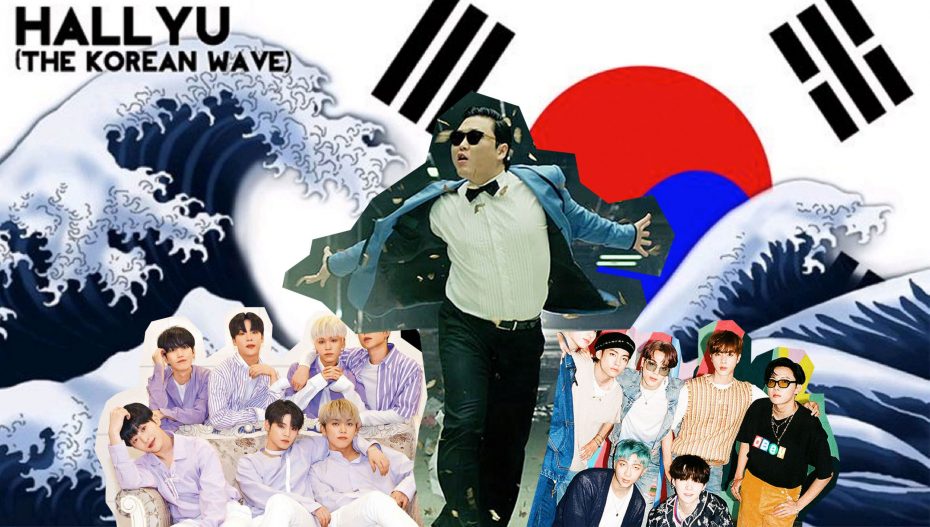 If you need a beginner's introduction to the Gen Z world of K-pop, it's advisable to do so by removing our rose-tinted glasses first. Over the last ten years, K-pop has become rooted in the Western musical landscape. This is due in large part to the intense fanbase that K-pop idols have managed to amass amongst young people all over the world during the Hallyu Wave. In fact, the Hallyu Wave was a key factor in one woman pulling off the biggest con in the western K-pop community to date.
The word "Hallyu," is a Chinese term which literally translates to "Korean Wave." The term was used to define the rise of Korean pop culture in other parts of Asia. Between the late 90s and early 00s, Korean entertainment began to gain popularity in Japan, China, Singapore, Taiwan, and Vietnam.
Thanks to the rise of the digital era, Westerners were also able to gain exposure to Asian pop culture, and a second Hallyu Wave or "Hallyu 2.0" would sweep through the Western world by the mid 00s. MySpace, YouTube, and online forums made it possible for early US K-pop fans to spread the word about their favorite Korean celebrities. This global takeover was intentional on the part of Korean industry leaders who were making a conscious effort to break into the American entertainment industry.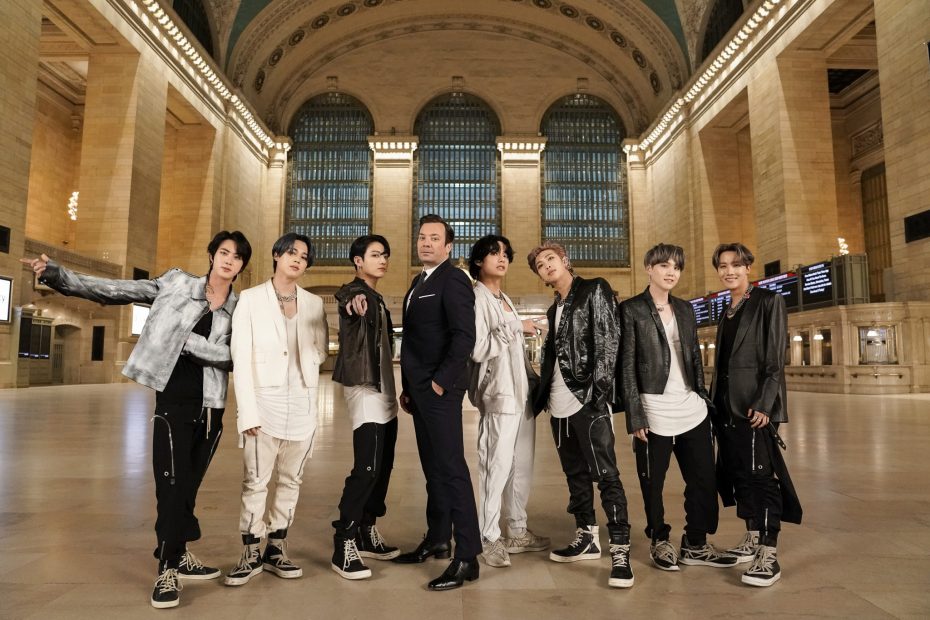 With strategic marketing, some of Korea's top music labels were able to push their best artists to the forefront of American media. For example: The Wonder Girls would make their debut on the Wendy Williams show in 2009. They would also go on to make appearances on the hit dance show So You Think You Can Dance and would star in their own Nickelodeon tv movie in 2012. Other popular Korean acts would follow such as; Korean heartthrob Bi-Rain who made his US movie debut in 2009's Ninja Assassin, top selling girl group Girls Generation appeared on the David Letterman show in 2012, and 2ne1's teamed up with Microsoft.
This all set the stage to solidify Korean pop music as a force to be reckoned with in one of the largest music industries in the world. It was also extremely exciting for Western K-pop fans because these moments of exposure were so rare. Still, these brief brushes with our favorite idols were mere crumbs compared to the hyper visibility these celebrities had in their home country. There was one way that Western audiences could connect with their favourite idols however, and that was through their old trainee videos.
Unlike the American music industry, Korea's pop music scene produces their idols through a strict boot camp-like system. Instead of waiting for talent to come to them, top record labels would hold auditions inviting potential trainees; even scouting them right off the street to be trained for the chance to become stars. Thanks to this method, US fans were able to watch their favourite idol's humble beginnings via their old audition tapes and practice videos on YouTube, helping Western audiences to establish a parasocial relationship with their K-pop idols. Watching one's favourite performer transform from unpolished trainee to sleek mega star was not only inspiring, but aspirational. From an outsider's perspective, the chance to actually earn one's shot at fame seemed like a dream come true.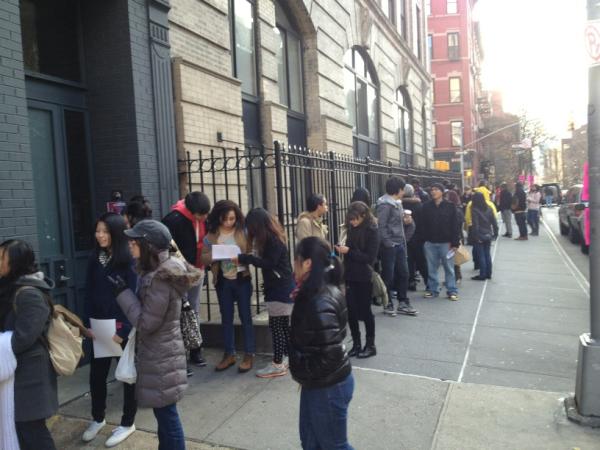 In 2011 a woman by the name of Lois Chun would bring this Korean model over to America with the establishment of the first US-based K-pop training camp. Hallyu Idol Training Services or HitsNy, was advertised as a performing arts school for aspiring young creatives hoping for a career in the Korean music industry. I remember the buzz making its way into one of the Facebook groups I was a part of in late winter of 2011. One of the members excitedly announced that there would be a K-pop summer camp holding auditions throughout the spring to accept "scholarship students" for the summer. You couldn't go to any Asian pop culture chat room, forum, or blog without seeing excited K-pop fans talking about the camp. A look on the sleek website excitedly boasted a curriculum full of dance classes, vocal training, modelling/ posing courses, and much more. The camp was based in Manhattan, New York at a rented studio, and would take place over the course of six weeks.
The website was sleek and professional with a Q&A section, profiles on the various teachers and staff listing their credentials, and working contact information. Parents were able to get in touch with Lois or one of her partners to voice their questions and concerns about the program. It seemed as if Lois and her associates had legitimate connections to the K-pop industry too. During one of the many live auditions, a popular K-pop trio, Trax performed and offered words of encouragement to the trainee hopefuls. Chun's apparent connections, professionalism, and sincerity put parents and kids alike at ease. By December 2011 the auditions began.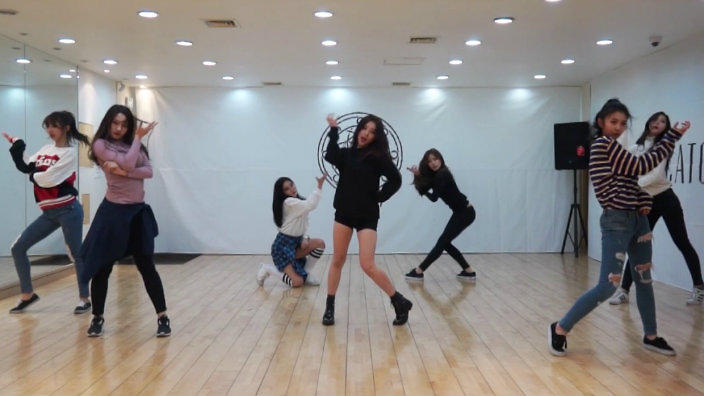 Those wanting to audition but could not make it to the in person try-outs in New York, were encouraged to apply online. So between the Winter 2011 and the Spring of 2012, hopeful teens uploaded their audition video, myself included, hoping to make the cut. The audition process was quick and fairly easy. It included filming an English and Korean introduction, a short dance number, a singing or rap segment, and a brief monologue. Once you attached your audition to the email, you also had to include a headshot and full body picture along with the HitsNy application.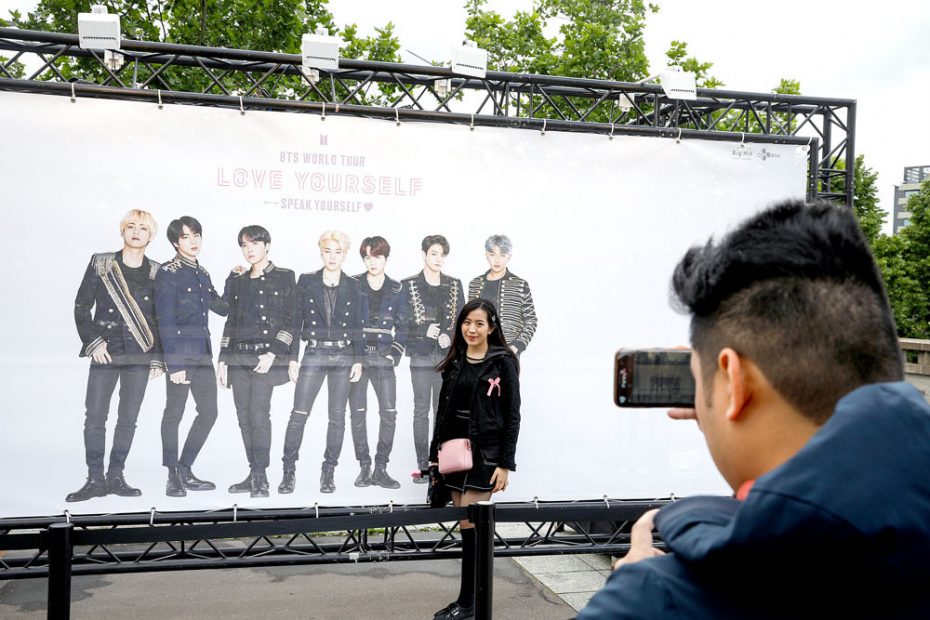 By the time the preliminary auditions wrapped up, HitsNy had drummed up enough excitement to make the local news, and they leaned into this publicity heavily. The next round of in-person auditions were supposed to be the determining factor for who would make the final cut. I shared in everyone's excitement and envy at the finalists chosen; vowing to audition again next semester. In the meantime, the official HitsNy YouTube channel provided no shortage of content to consume; 'day in the life' vlogs, dorm tours, and videos of trainees relaxing and goofing off between practice. Often, the school would put on showcases and live performances to show the progress of their students. Everything seemed to be going great…until it wasn't.
Slowly, the buzz around HitsNy began to slow down, and what little talk there was, wasn't positive. Parents began to complain that Lois Chun was either rescheduling or cancelling the remainder of the summer program they had paid for without reimbursing their tuition fees. Multiple reports began coming in that parents were paying upwards of seven thousand dollars only to be told that the program was being cancelled and they would be issued a full refund, but when they called to check the status of the refunds they were given the runaround. There were also first hand accounts coming from students who had been in attendance at the camp. Unattended kids were allowed to not only break curfew, but were also left to their own devices to wander the city unchaperoned. Alcohol was also frequently in the dorms despite the fact that the students were minors. Chun herself was alleged to be behaving inappropriately with the trainees; even drinking and smoking with them.
One concerned mother, Bonnie Blake, went as far as to call the bank Chun used, Chase, to ask about the payments. According to Chase, Chun's team had deposited two fraudulent checks and had their accounts frozen because of it. Chun herself slowly began to disassociate herself from HitsNy and everything related to it. According to Steve Roath, owner of Pearl Studios where Chun was renting the space for the camp, Chun skipped out on paying the rest of her fees. The final check she did write to them bounced and apparently, so did Chun. It turned out Chun had a fraudulent past, had several aliases including: Claire Lee, Seung Ae Chun, and Hodoo Jeon to name a few and her roots traced back to Texas where she ran a fraudulent catering company under a different name. Bonnie Blake, the woman who brought the story to WABC7, and her daughter, Kelly, were only reimbursed $300. To our knowledge they're the only people who received any semblance of a reimbursement.
According to a former staff member, Mia Lerda, HitsNy staff went unpaid or underpaid at best, and claimed that Lois purposely targeted kids and teens by preying on their aspirations and naivete. But she wouldn't be the only one and her crimes would appear to be rather if you dig a little deeper into the world of K-pop scams. According to a CNN report in 2019, a group of Brazilian women who traveled to South Korea hoping to become a part of the K-pop industry only to find themselves trafficked into prostitution, according to South Korean police. Within the same year, the founder of YG Entertainment Inc., the record company behind Gangnam Style, K-pop's first global crossover, resigned from the industry after his elite nightclub in Seoul was exposed and later charged with sex bribery. Bloomberg business also published a length investigation into the dark side of the K-pop industry, with findings of assault, date rape, prostitution, suicide, and the use of spycams discovered in dormitory rooms and bathrooms of training schools (it's the only genre of music on Wikipedia with a "ethical controversy" section). Multiple K-pop stars have even revealed that they too were victims of scams on their road to fame. In response to the rampant cases of fraud within the industry, one Youtuber recently went undercover auditioning for scam K-pop companies, offering tips on how to spot fake K-Pop companies and audition scams in a video that now has over a million views.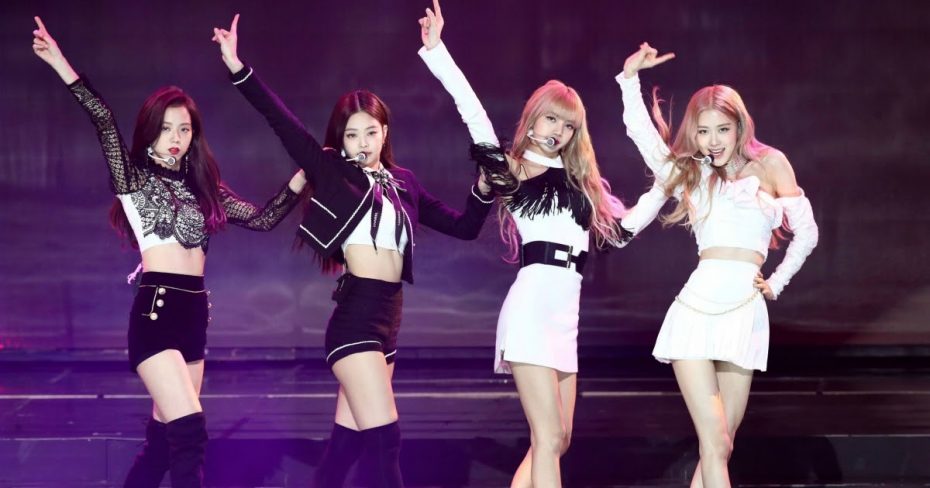 With the rise of Korean supergroups like BTS and Black Pink, the west is now entering its third Hallyu wave. The industry has arguably reached peak saturation, but continues to be highly lucrative and the allure of becoming a pop star has a much larger pull in Korea than anywhere else in the world. Meanwhile, "the perceived barrier to entry is much lower than it actually is and makes becoming a K-Pop idol seem more than possible", writes one pop culture commentor. With the suicide of three K-pop idols in a span of less than two years, there is growing pressure that the K-Pop industry needs a complete make-over. But the dark side of K-pop; the scandals, the drama, the mistreatment of trainees and myriad of toxic undertones in the industry – practices reminiscent of the "golden age of Hollywood" in the 1930s & 40s – also appears to be what lures new fans to the genre.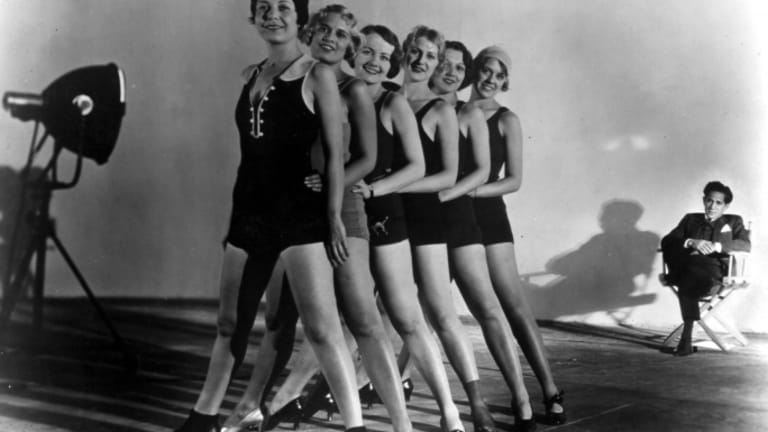 It all makes western pop scandals and the recently-exposed exploitation of early 2000's manufactured stars look positively dull in comparison, but today the same hitmakers who wrote for Britney Spears, J-Lo, and Jessica Simpson are now writing hits for the biggest K-Pop groups. Has the machine simply come full circle and we're now only beginning to recognise the monster we created? If we look closer, the dangers of the K-pop industry might start to look more familiar, more homegrown; a cautionary tale we've long ignored.