A remarkable year perhaps it wasn't. Life as we know it seemingly remained on pause in 2021; in limbo and on shaky ground. It was about finding some kind of "normal" in the aftermath of chaos, picking up the pieces and figuring out if they're worth gluing back together in the exact same way. Probably the best thing to come out of this year might be that we took some pressure off ourselves, just a little bit, and took the time to re-evaluate and appreciate what's really important to us. You might even say 2021 was the year of "the little things" – the small wins, the underrated gestures, the simple pleasures. So here we are again, at the edge of a new chapter, still hoping this one might hold a fortuitous plot twist, but also better equipped at recognising that it's the little things that can bring us the most joy. I don't kid myself into thinking we're breaking any barriers here at MessyNessyChic, but I do hope that in some way, our stories and content have brought you just a small dose of joy and inspiration in 2021, because in my book, that's a big win. So cheers to the little things.
As always, stay curious, and without further ado, some of my favourite editorial offerings of 2021…
A Curious Journey through the Story of the Passport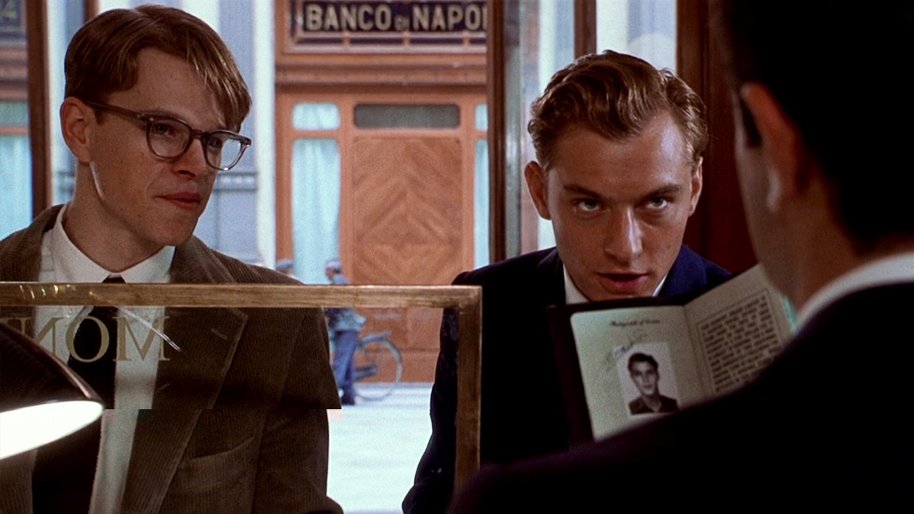 Today, the significance on these pocket-sized booklets that allow us to traverse borders, prove our identity, gain access to various privileges, protections and in some cases, even basic human rights, is huge (yet somehow we still manage to lose more than 800 million passports a year). But alas, the passport hasn't always held so much clout, and there was a time not so long ago, when the idea of a passport was considered a violation of rights, calling for them to be abolished entirely… Full article here.
Hidden Under a Chicken Coop: The "Louvre" of Wine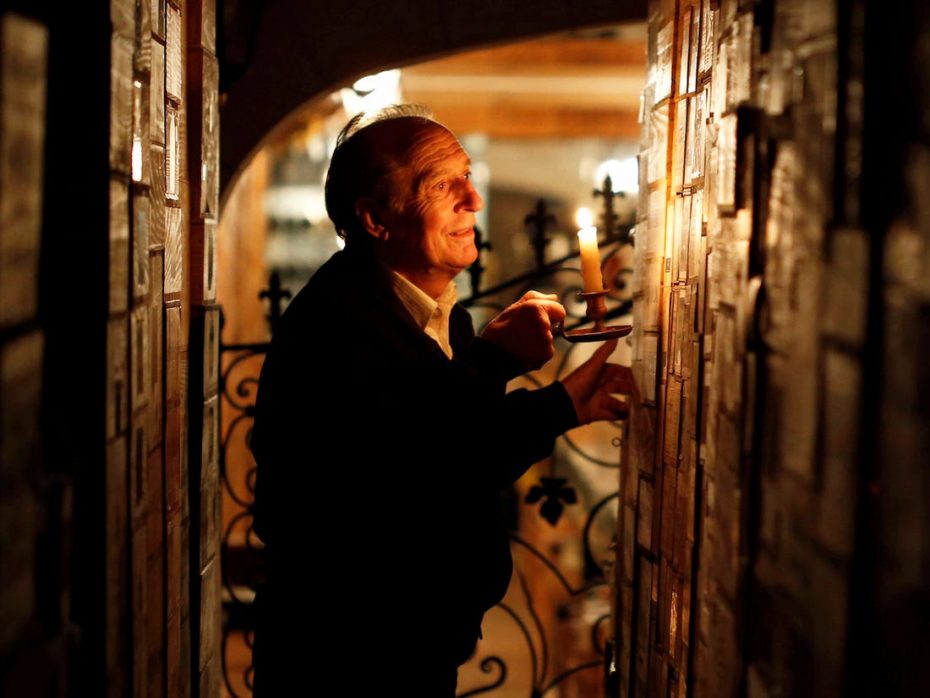 One of the world's most prestigious wine cellars isn't where you think it might be. It isn't nestled beneath a grand chateau or presidential palace, but buried in the backyard of an average Joe, a retiree of humble background who has been collecting the rarest wines, bottle by bottle for the past 50 years. He has more than 40,000 bottles sitting in a labyrinthine cave, built with his own hands beneath his grandmother's country home (where he still lives). The cellar is a veritable Fort Knox, accessed by a series of staircases, narrow tunnels and fortified doors, lit like a chapel… Full article here.
Inside Out Handbags of Yore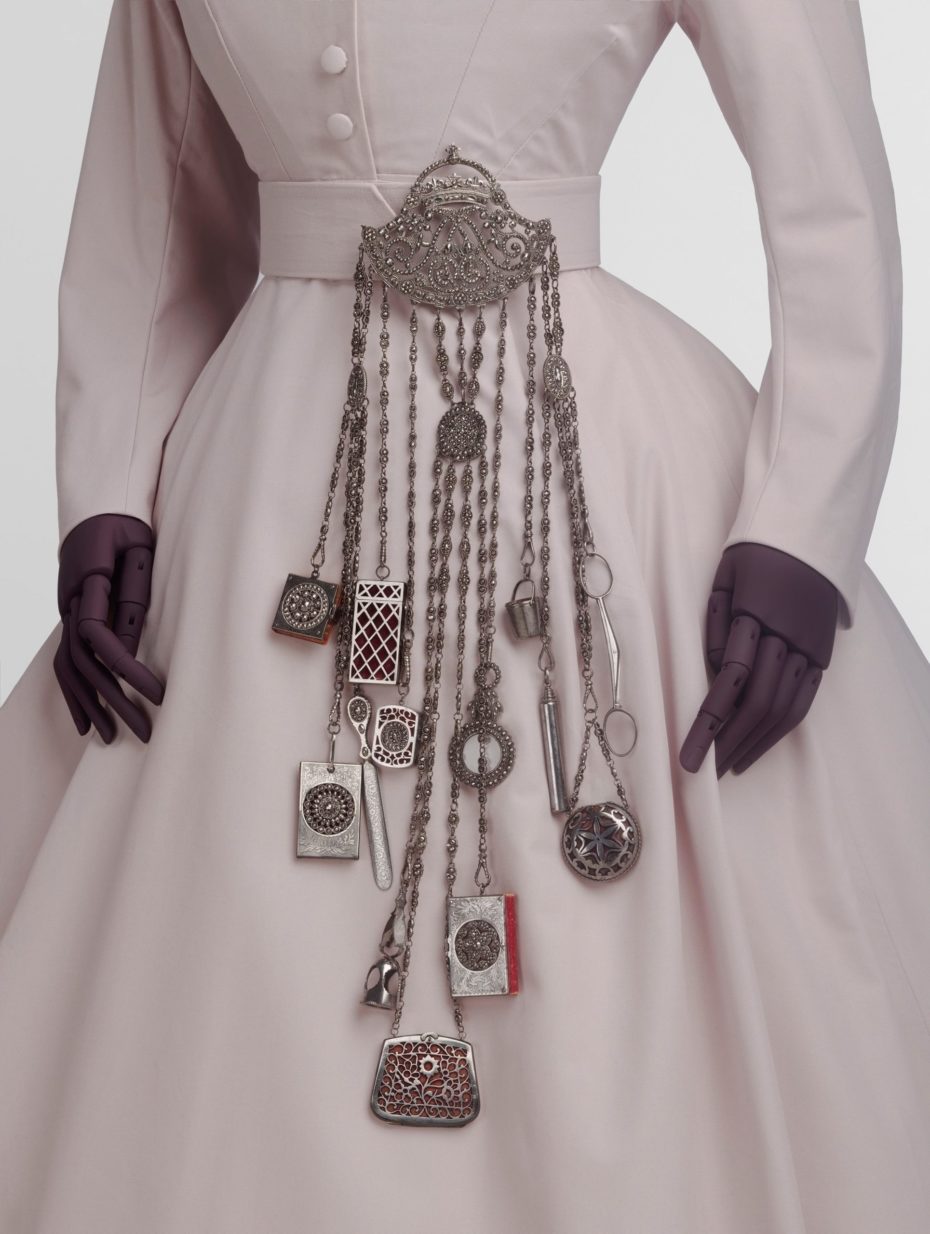 Empty a woman's handbag inside out and you've got the right idea about the chatelaine. Before purses were a woman's primary accessory, this curious contraption that fell into the annals of fashion obscurity over time, once commonly served to carry her daily armour […] The word itself, chatelaine, derives from the French term châtelaine which translates as the mistress of a chateau, who would typically keep all the keys to the household's many locked doors, cabinets, pantries, desks and drawers. Having the "keys to the castle", so to speak, indicated a woman's seniority and status … Full article here.

Paris Apartment Renovation Reveals Hidden Revolutionary Frescoes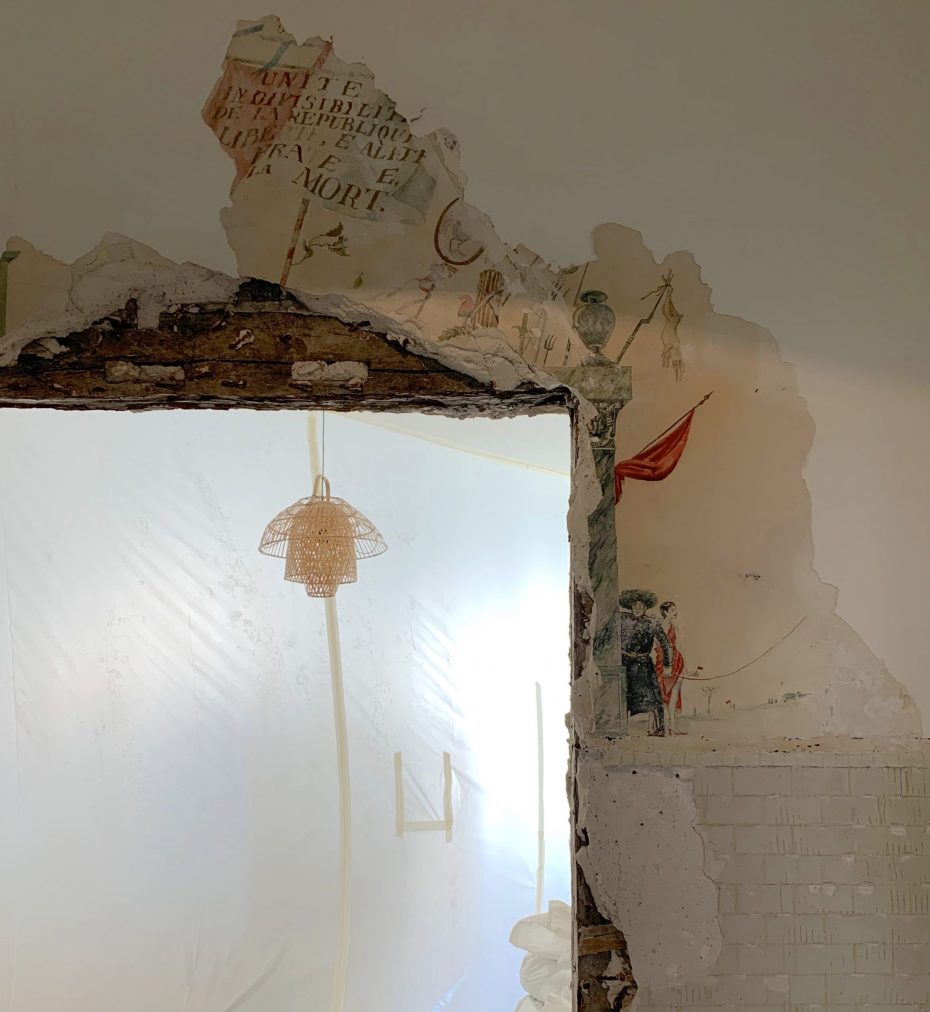 It was supposed to be a straight-forward renovation project for Paris-based architect Agathe Marimbert. Her clients were first-time buyers, a young couple who had recently moved into their second floor apartment of an 18th century building in the 10th arrondissement before deciding it could use an upgrade. Work was in full swing; Agathe's plans for a remodelled, light-filled space were underway and builders were busy opening up walls when suddenly, things came to an unexpected halt. Something had been hiding behind the walls, and it wasn't asbestos… Full article here.
A Forgotten Ode to the Little Paris Shopfront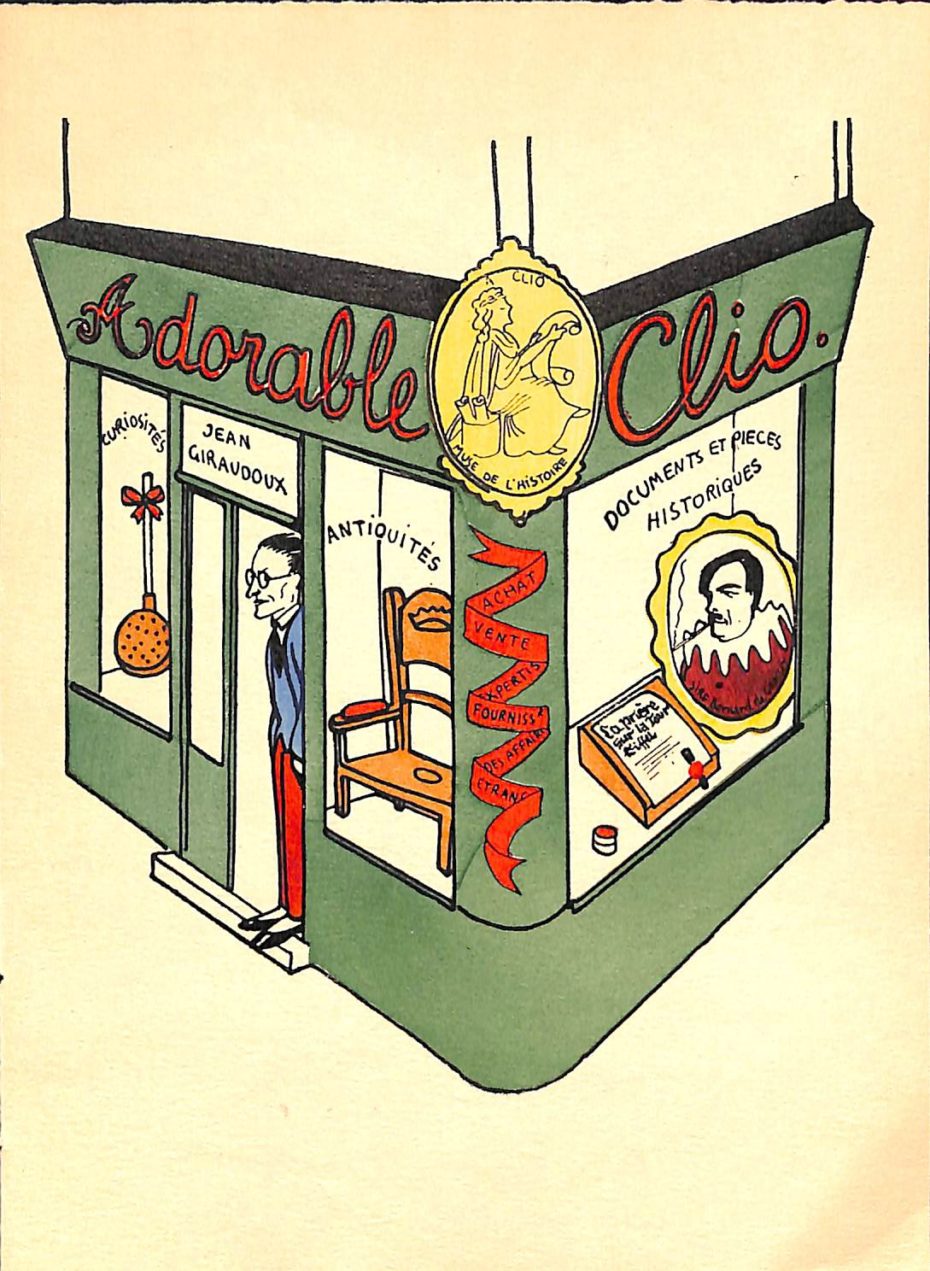 I was walking along the Seine this weekend, slowing my pace for the lonely bouquinistes (the open-air booksellers that have squatted the quays of the river since the 18th century), when a dog-eared paperback caught my eye. Inside, it was filled with the most delightful illustrations of French boutiques from the 1920s; each storefront's name inspired by contemporary book titles with a nod to their respective authors… Full article here.
Men Wore Corsets, History Says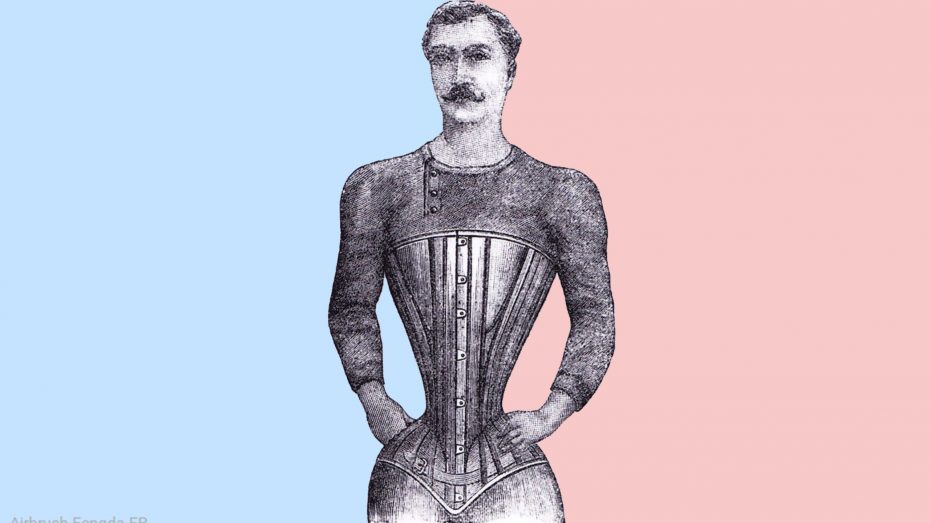 Turn back the clock and you'll find history is full of contradictions. In fact, until the 20th century, pink was a boy's colour, high heels were invented for men and yes, they also wore corsets. If he wasn't slender enough, his underwear might include corsets or stays (boned undergarment), and special pads elsewhere to enhance his chest, shoulders, thighs, shins and buttocks … Full article here.
Inside the Imaginarium of a Solarpunk Architect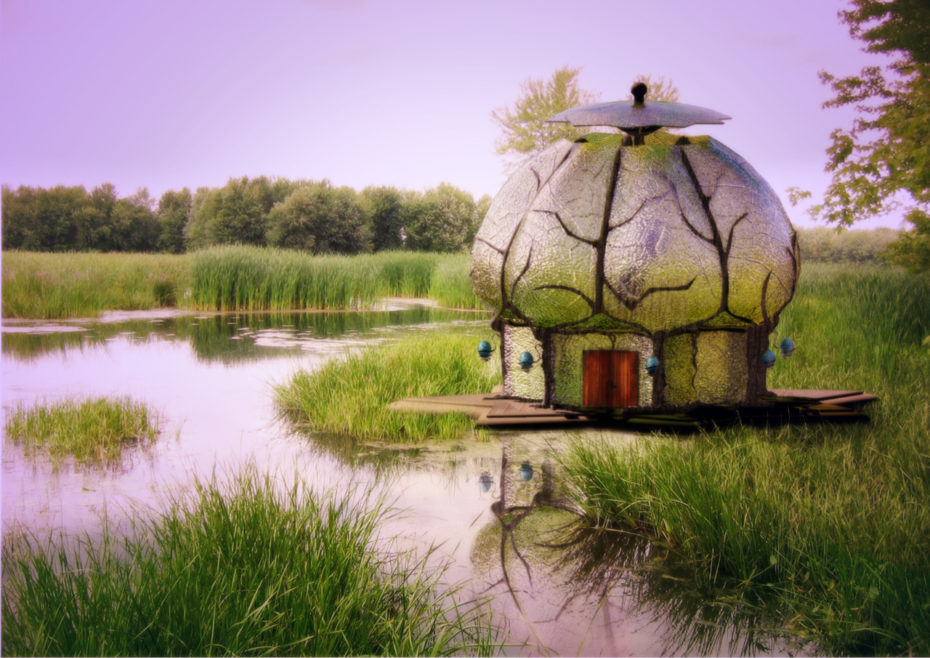 We like to think of Luc Schuiten as the godfather of solarpunk, a derivative of the more familiar 1980s science fiction genres known as cyberpunk and steampunk. While steampunk imagines a retro future with steam as the main energy source and cyberpunk imagines a techno future (and how things can go wrong), solarpunk on the other hand, is an art movement that imagines how things can get better. And in Luc's world, the future is bright, renewable, and oh so green… Full article here.
The Misunderstood Nomadic Women who Danced Their Way to Liberation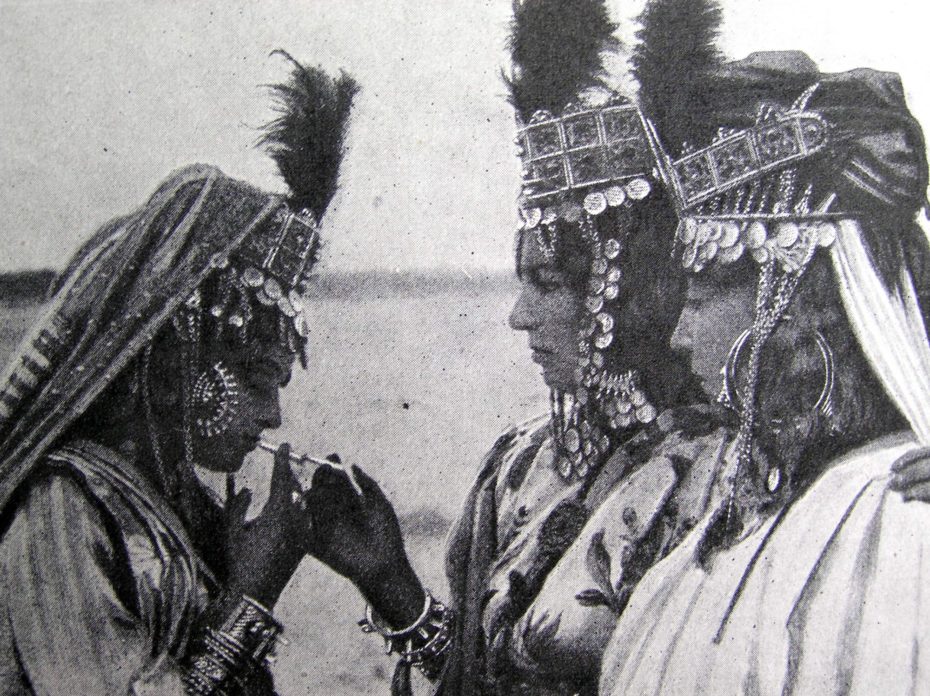 Centuries before Betty Friedan and the sexual revolution challenged social mores in the West, the women of the Ouled Nail in Algeria enjoyed the freedom to earn their own fortunes, choose lovers and engage in sexual relationships outside of marriage in a society that placed no shame on these choices – and indeed valued these activities as important contributions to the overall community… Full article here.
Ode to the Ice Man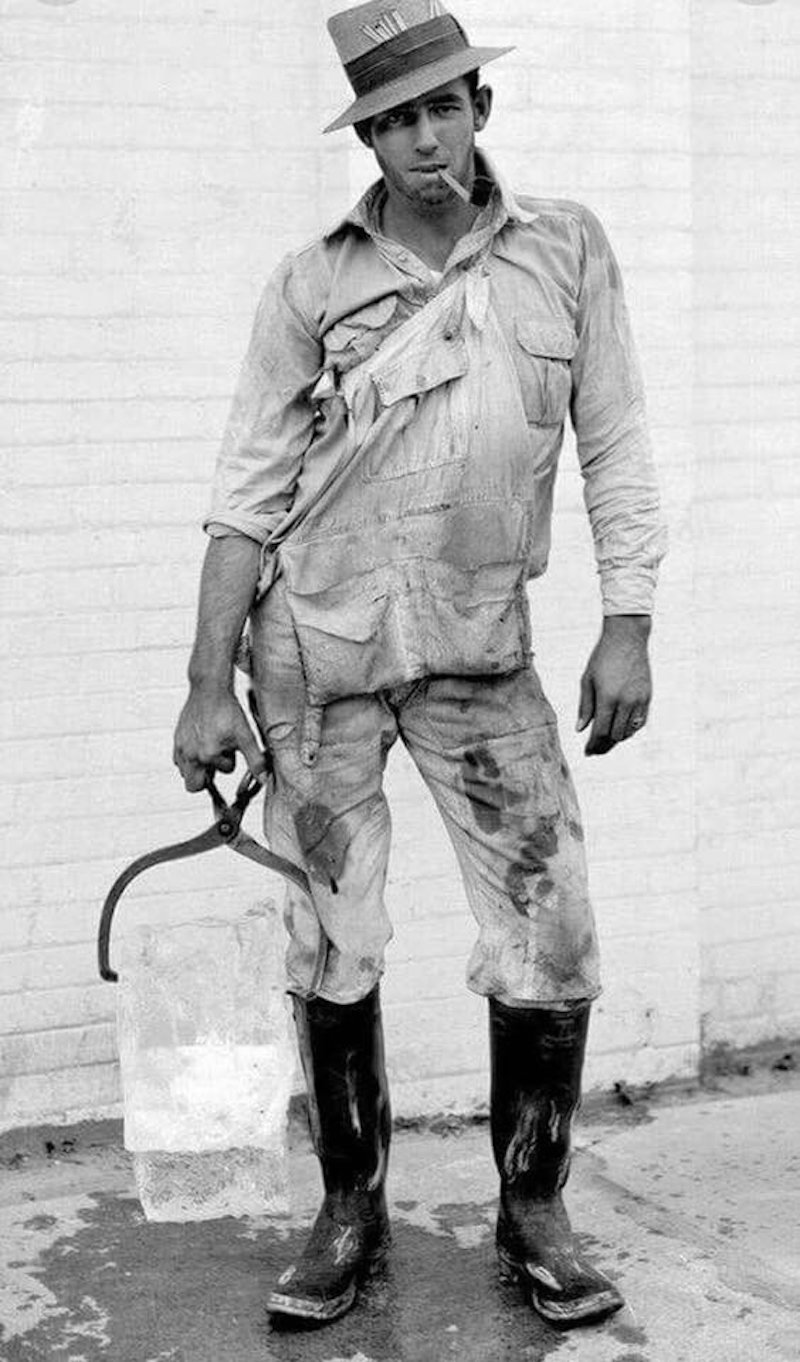 In his autobiography Timebends, Arthur Miller recalls an occupation lost in time – that of the ice man, who wore "leather vests and a wet piece of sackcloth slung over the right shoulder, and once they had slid the ice into the box, they invariably slipped the sacking off and stood there waiting, dripping, for their money." Today we need only reach into our refrigerator for our personal supply of homemade ice cubes, but depending on where you lived a century or so ago, your ice might have travelled across oceans and continents, surviving over a hundred days without melting, just to chill your drink on a hot summer's day. At the height of its trade, ice, as it happens, was once America's largest export after cotton… Full article here.
Buried Secrets of Montauk's Menacing Military Camp that Inspired "Stranger Things"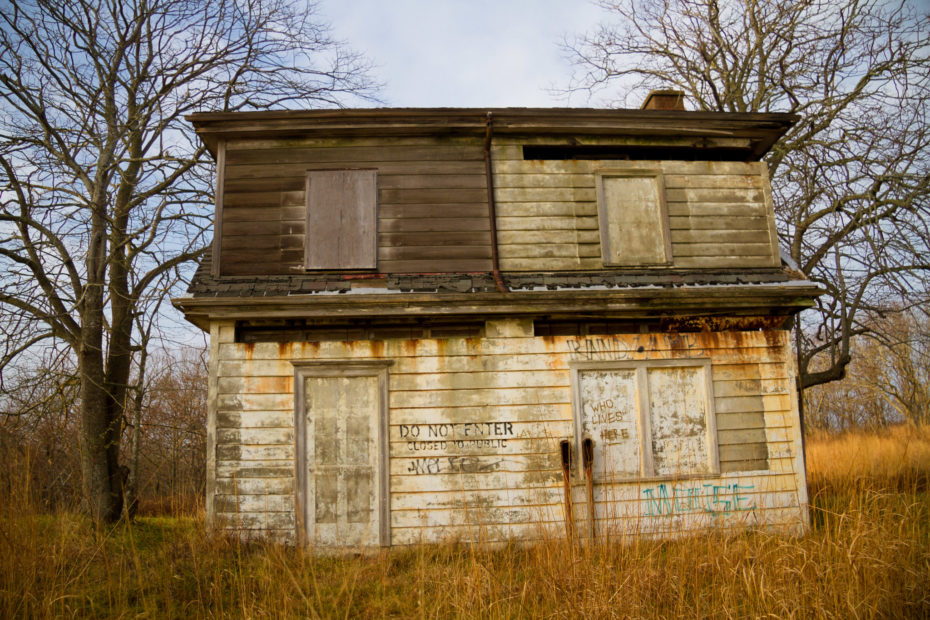 It's as if Area 51, Stranger Things, the X-Files and the Twilight Zone had all descended on one small, picturesque seaside community at the far end of Long Island.  Today, Camp Hero is a New York State-run public park with nearly 800 acres of wild beaches, dense forests and wetlands. But dotted around the park you will find the ruins of its past life… Full article here.
Renoir's Art Model Was the Greatest Painter You Never Heard Of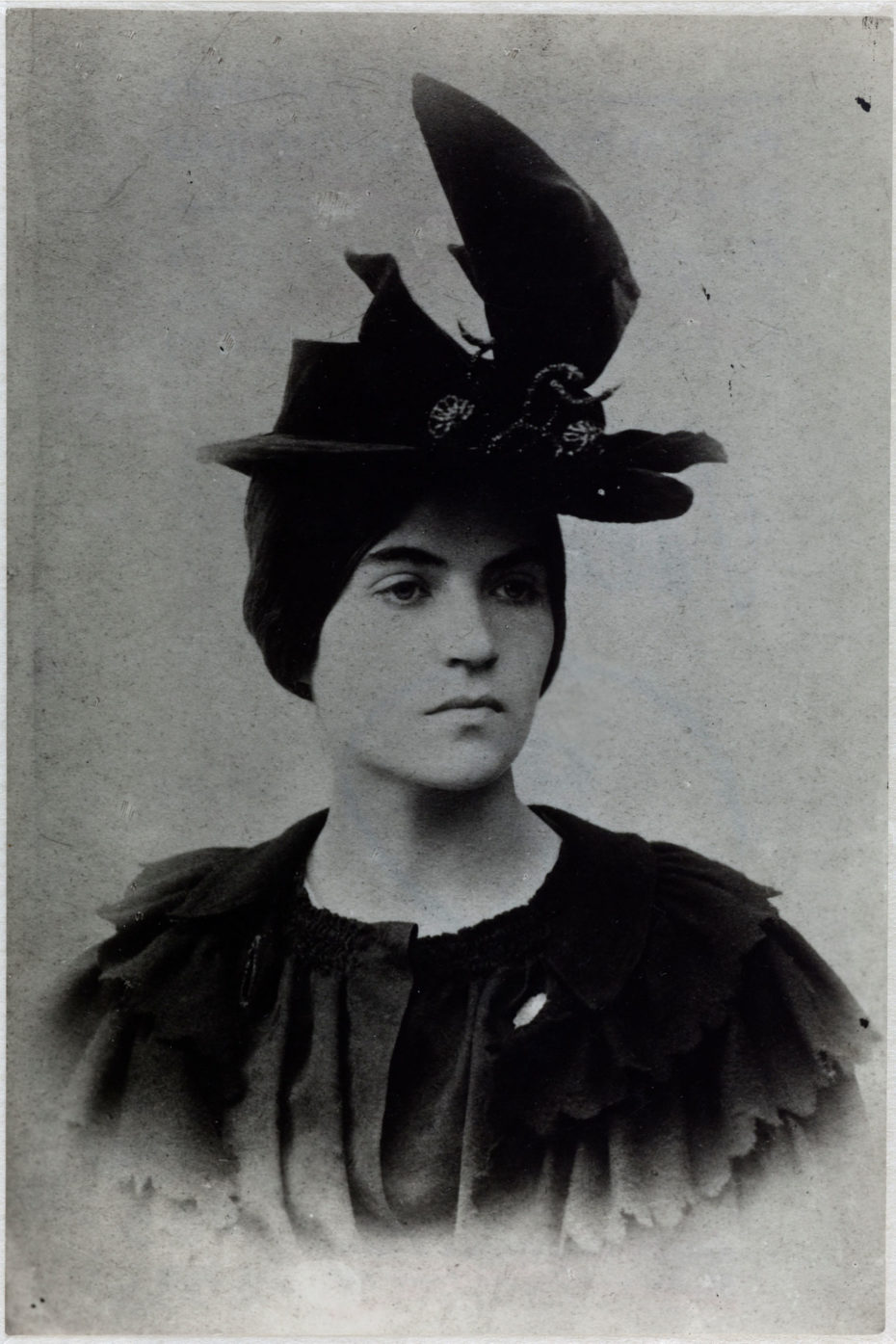 Name a post-Impressionist woman painter and most people would draw a blank. Few know of Suzanne Valadon, who shocked the turn-of-the-century art world with her boldly outlined nudes. A circus performer, single teenage mother, and art model turned painter, Valadon blazed a unique path through the Belle Epoque, and created a body of work as vivid and honest as her life… Full article here.
A Strange Abandoned Hiking Lodge No One Knew was Designed by Gaudi Himself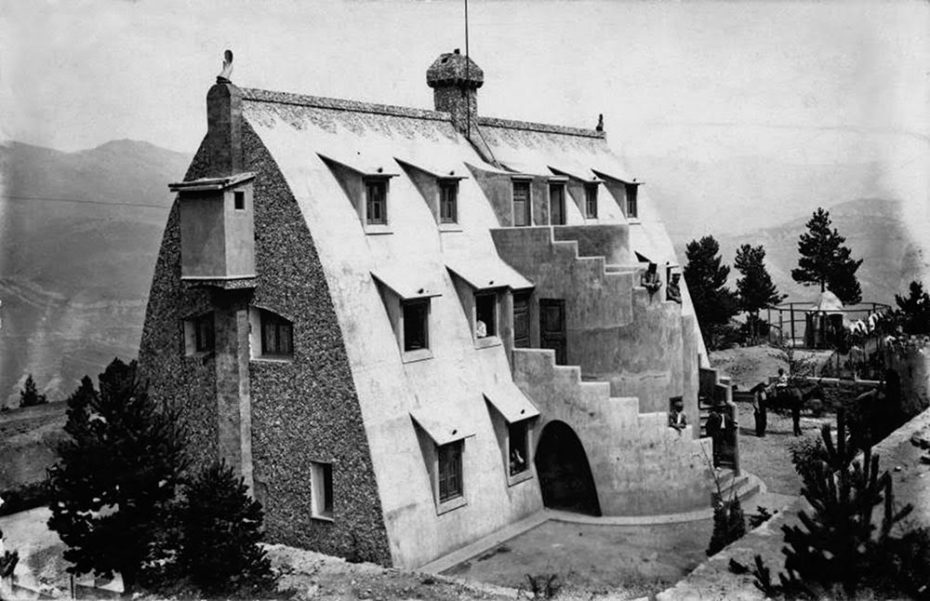 The world's greatest artists aren't supposed to have their work overlooked or unattributed, but it happens more than you might think. In museums, private collections, and public spaces, there is a myriad of artworks that remain unidentified. It took years for a total of nine Van Gogh 'fakes' painted during the last four years of his life, to be authenticated by museums and ultimately emerge as the real thing. A Lucian Freud painting was once mistakenly placed in a disposal area of Sotheby's warehouse and workers fed the case into a crushing machine. And in the Spanish Pyrenees, a beautifully odd building stood in decay for decades, because for a long time, nobody knew it was designed by genius Catalan architect Antoni Gaudi... Full article here.
Bridgerton's Black Presence isn't Total Fantasy, it's Hidden History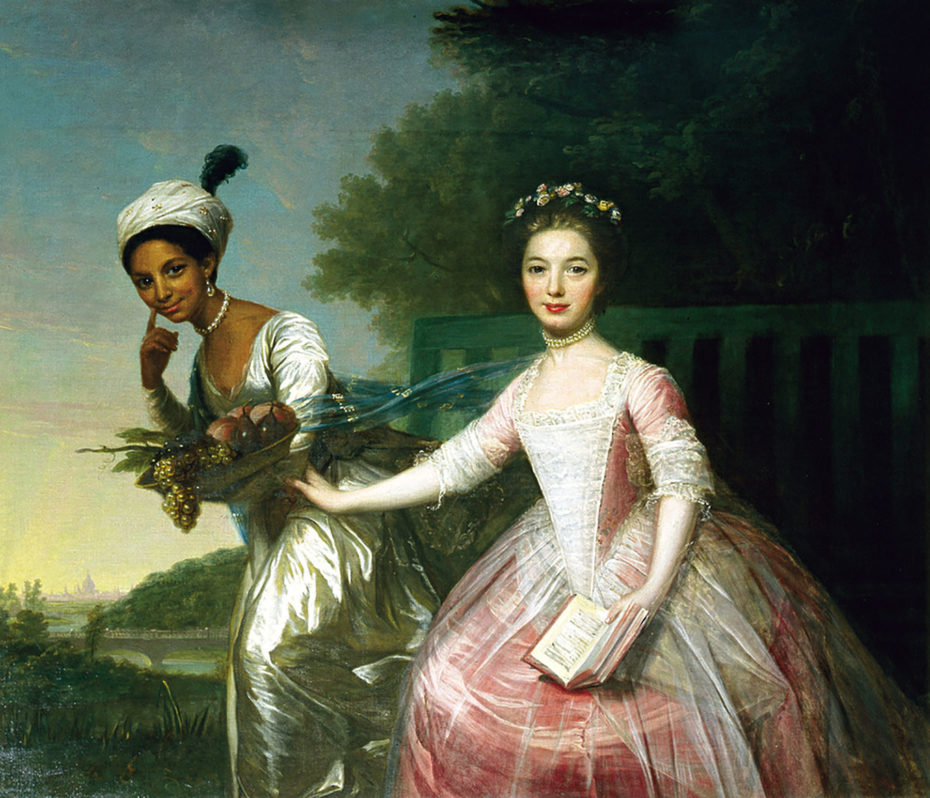 If you thought Bridgerton was a wholly fictitious picture of the Regency era, think again. What most people don't know is just how present Black people were in 18th and 19th century Europe – at literally every level of society. So let's shine our spotlight on the Black historical presence in Europe, from the aristocratic and royal circles, bohemians and artists, early activists and political pioneers to the working class… Full article here.
The Rare Jewels Salvaged from America's Old Auto Factories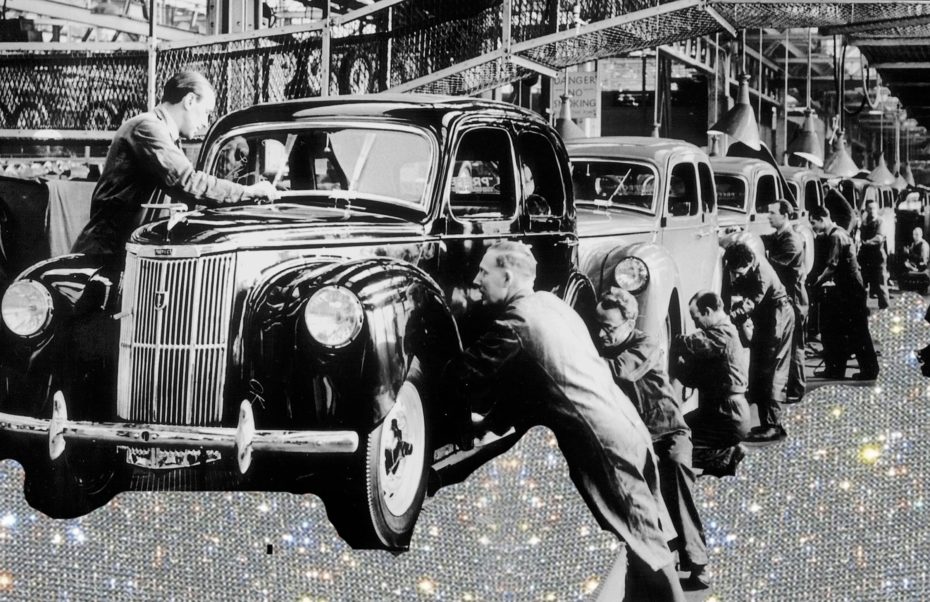 What's more finite and limited than diamonds? Surely not something found on the skids of an old car factory? Well get this: in the 1940s, the American automobile industry started painting cars with a hand-spraying technique that would accumulate overspray, which would build up and be baked repeatedly in ovens to cure the paint on the vehicles. Keen-eyed assembly line workers at Ford and other car manufacturers recognised the aesthetic value of these paint clumps and began to salvage, cut and polish them for jewellery. The dried paint stones came to be known as Fordite, and could be found on factory skids until the 1990s. Those car painting techniques however, are no longer practiced, making authentic "naturally occurring" Fordite a rare commodity. Their history makes them almost as valuable as real gems – and that value can only increase with time. Collectors, do we have your attention? Full article here.
What's Up with all the Lady Parts in Medieval Prayer Books?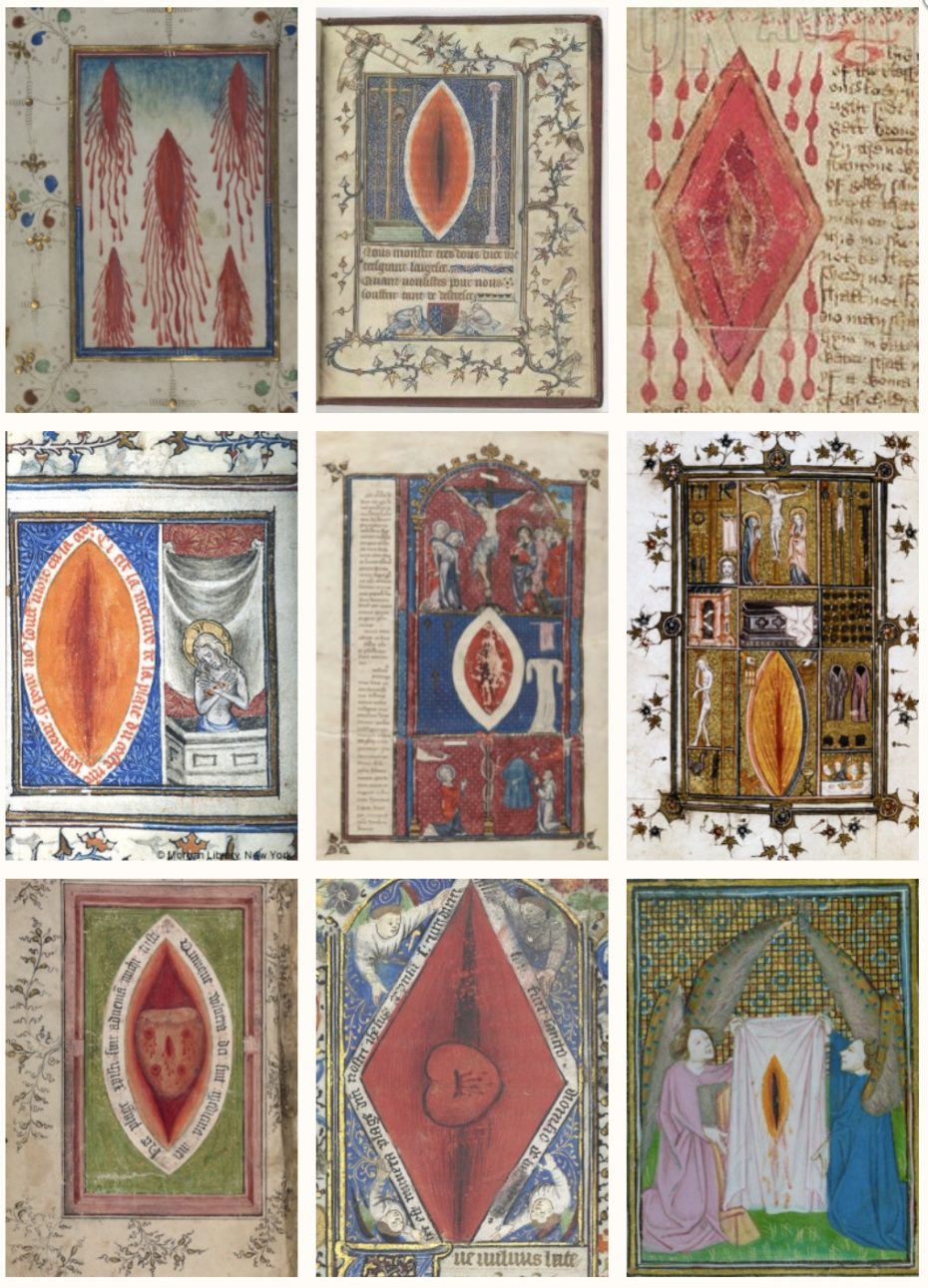 Let's say you're flipping through a medieval Christian prayer book (as you do), and suddenly you come across a curious illustration amongst the prayers and psalms of something that looks unmistakably like female genitalia. A scolding voice in your head tells you to get your mind out of the gutter. But you wouldn't be alone. That fleshy full-page depiction of Christ's wound really does like a giant vulva. And it turns out, Christian devotional texts are full of them.… Full article here.
The Ghost Town left Behind by an American Sect of Hollow Earth Believers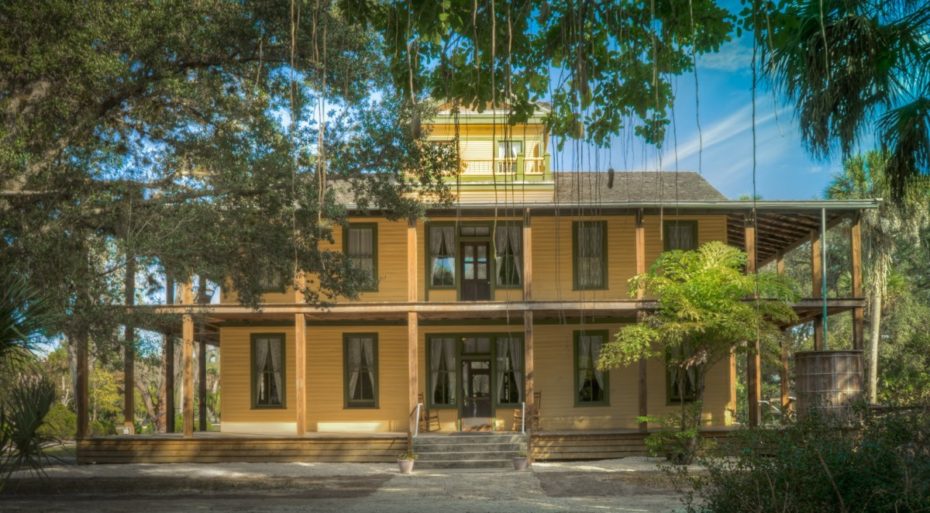 In the once harsh and bug-infested swamplands of southwest Florida, lies the remains of a strange 19th century settlement. Founded by a charismatic leader who led his members into the quagmire to build a "New Jerusalem" and seek immortality through celibacy, the commune revolved around the belief not that the earth was flat, but hollow – and that we humans were living inside its core. Today, a state park is dedicated to what is left of the preserved remains of the utopian colony. Frozen in time, it's one of the few actual standing ghost towns in Florida. Welcome to the Koreshan Unity… Full article here.


When Montmartre was Harlem-on-the-Seine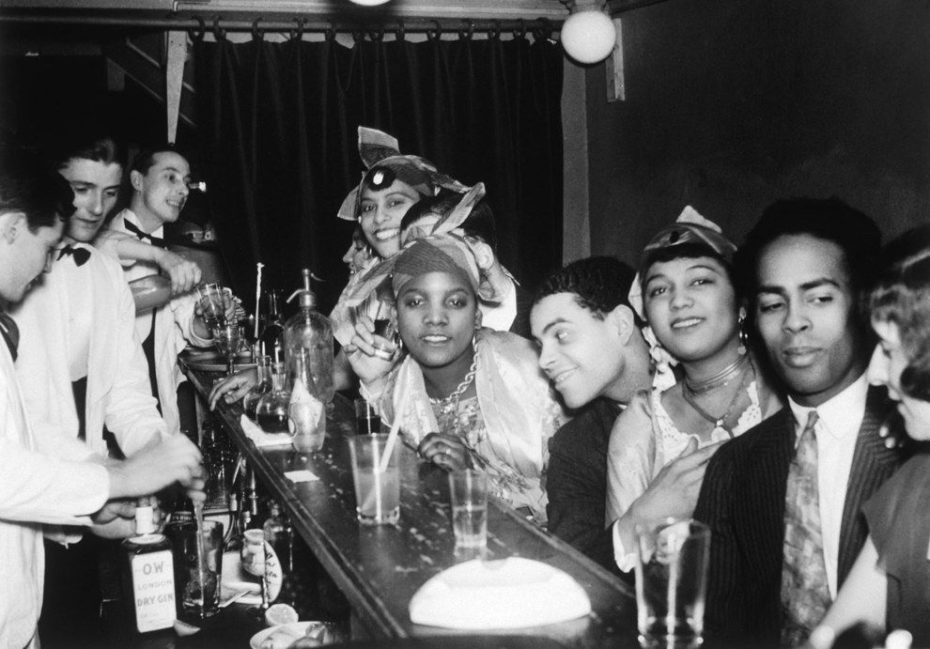 After the Great War, a new kind of music began to waft through the winding streets of lower Montmartre. Unrestrained, audacious, with a potent syncopated rhythm unlike anything ever heard in Europe. It was the music of Black Americans who had started to move into the neighborhood. For a brief time, far away from Jim Crow in the United States, they established a cultural utopia with no color lines. And for that brief interlude known as Les Années Folles, Montmartre became known as Harlem-on-the-Seine.… Full article here.
Found in a Trunk: The Lost Avant-Garde Movement that came Decades before Dada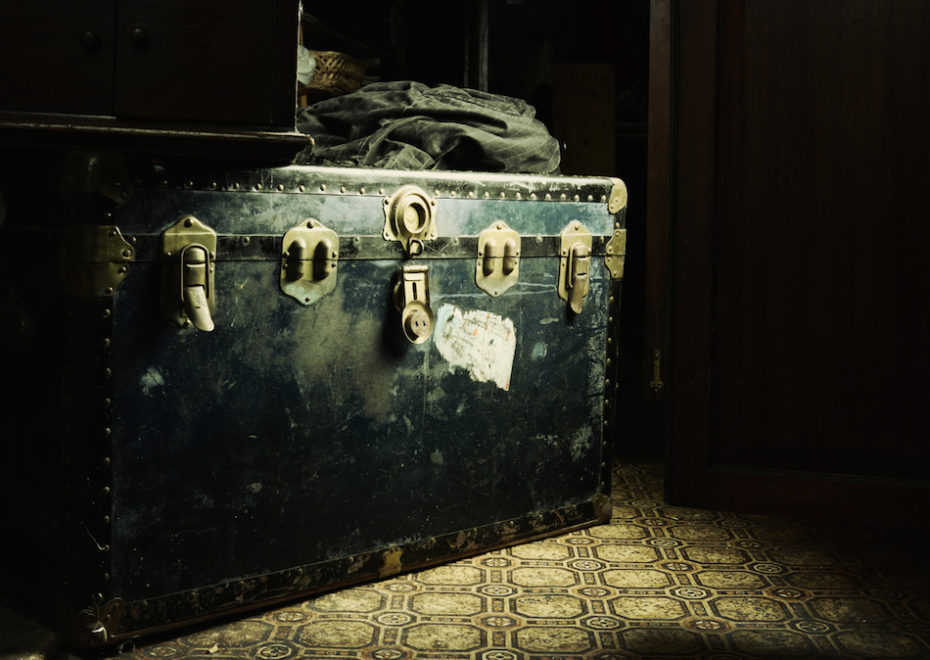 With few traces of its existence, the movement was practically a lost legend; but more than a century later, unexpectedly in early 2021, seventeen important works attributed to the Incoherent Arts exhibitions were discovered in an old trunk. Unearthed amongst the storage of a private home near Paris, the large trunk full of a "jumble of documents, drawings, objects wrapped in rags," included one work which has since been identified as the first monochrome in the history of art … Full article found here.
The Macaroni Club: Fashion History's Forgotten Drag Subculture?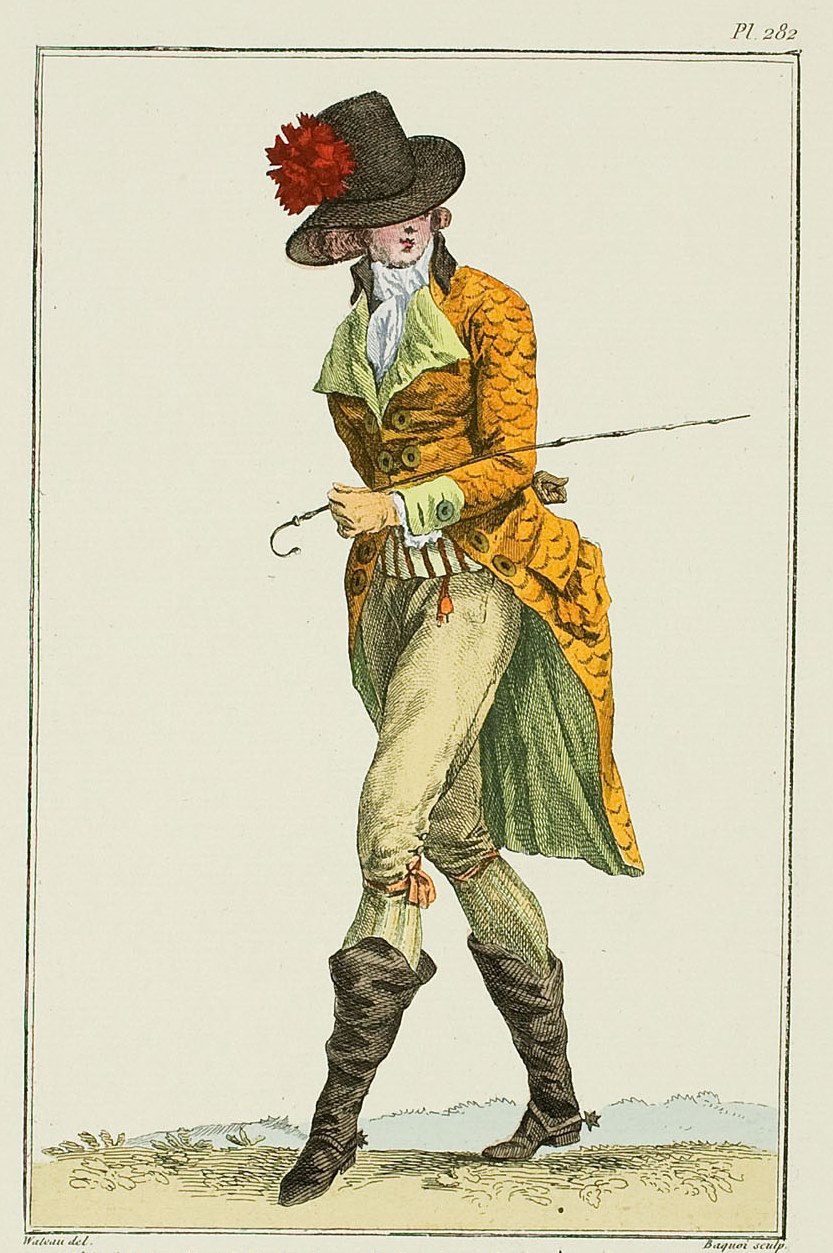 "Macaroni". It's a word which you and I would ordinarily associate with the cheesy pasta bake best served to soothe a decidedly unglamorous hangover, but the term was once so embedded in British society, that the verbal seal of approval for all things in vogue, was to describe them as 'very macaroni'. Think of it like an 18th century label for "hipster", a buzzword of yore, used to describe a stylish fellow who paid attention to his appearance, and dressed in an embellished androgynous style… Full article here.
The 41 Mile Abandoned Tunnel Hiding in New York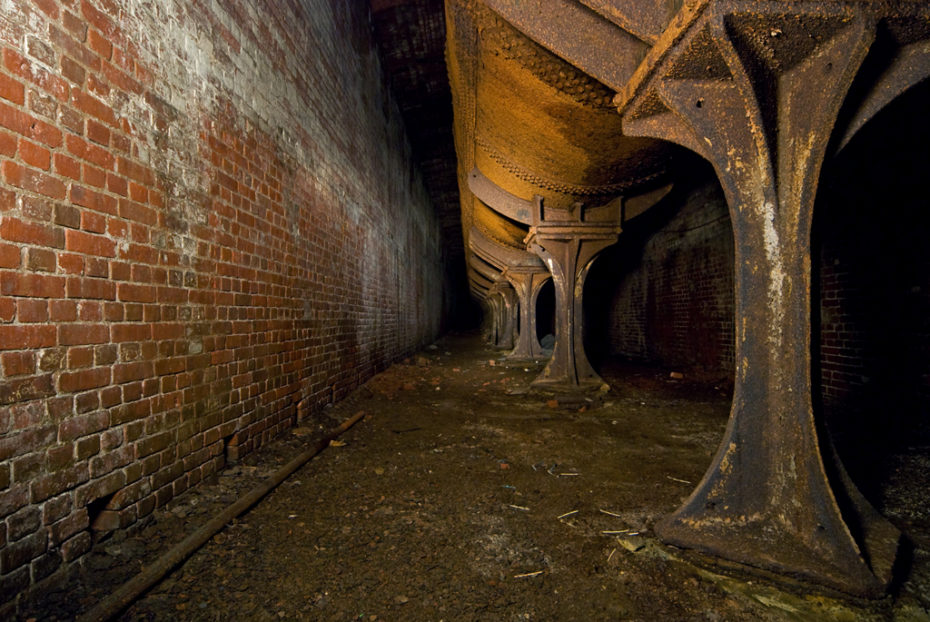 It hasn't been used since the 1950s, the tunnel is still still there, lying perfectly preserved and untouched. It passes through people's back gardens, grand mansions, and abandoned ruins; it bisects motorways, Main Streets and dense forests alike. In essence, to wander down the Old Croton Aqueduct Trail is to gain a behind-the-curtain glimpse of a New York that hardly anyone knows is there… Full article here.
Donna Summer is the Overlooked Style Icon that We Need to Get our Sparkle Back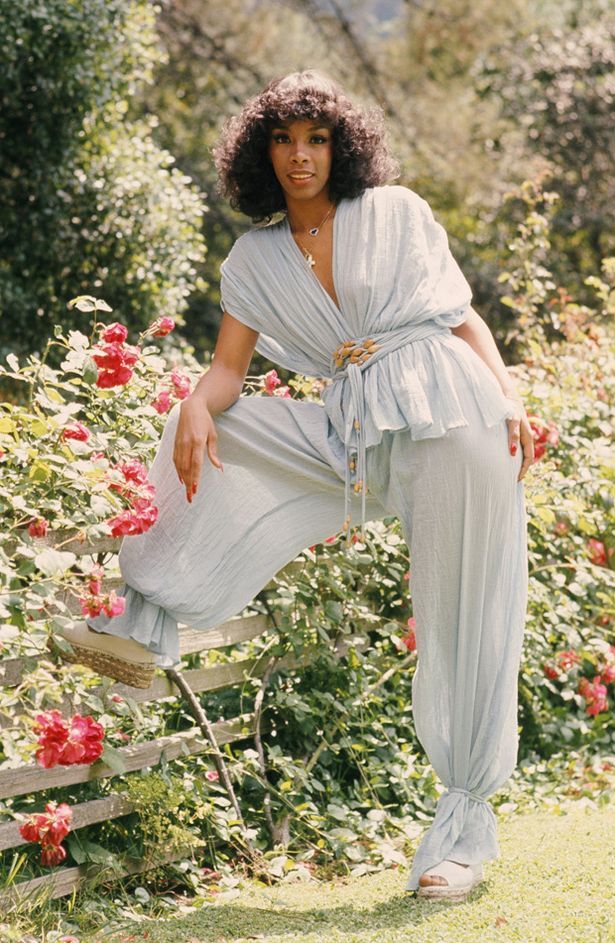 The late, great Donna Summer was so much more than a disco queen. Did you know she was a painter too? Summer was arguably the first Black artist to reach pop stardom, earned a total of 42 hit singles on the US Billboard Hot 100 in her lifetime. She opened the door for so many Black artists, even setting the stage for Michael Jackson who would earn his title as the King of Pop in the 80s. Her statuesque, sultry and glamorous image perfectly matched the sound of her music. She too demanded respect without giving up her right to be sexual. She was sexy but never sleazy; playing the part of a true superstar diva and blazing a trail for the current reigning queen of music Beyoncé. As we emerge from lockdowns, perhaps we could use a little motivation to get back out there. And who better to inspire us to dance again under our own disco ball than the queen herself, arguably one of the most overlooked style icons, the legendary Donna Summer… Full article here.