1. Elevator Girls, by Miwa Yanagi, 1994–8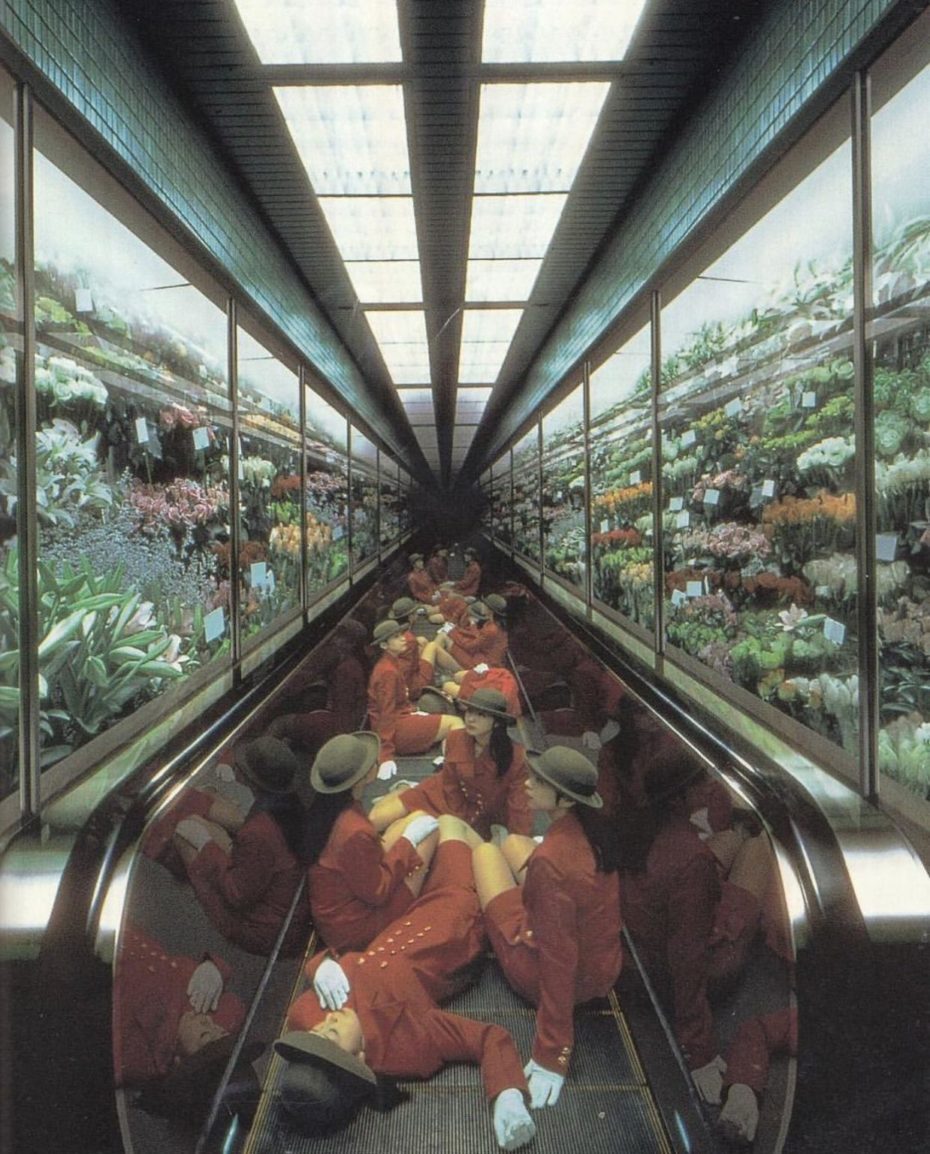 For Japanese artist Miwa Yanagi, "elevator girls" (the hostesses employed to greet shoppers in department stores) have proved a potent means of exploring the role of women in Japanese society. Her first solo show featured various uniformed models standing beside fake elevators, performing ritualised actions. Yanagi expanded upon the concept in a three-year photo series featuring groups of identically uniformed Japanese women in a range of surreal scenarios, their features digitally manipulated to make them appear more homogenised.
Artist's website.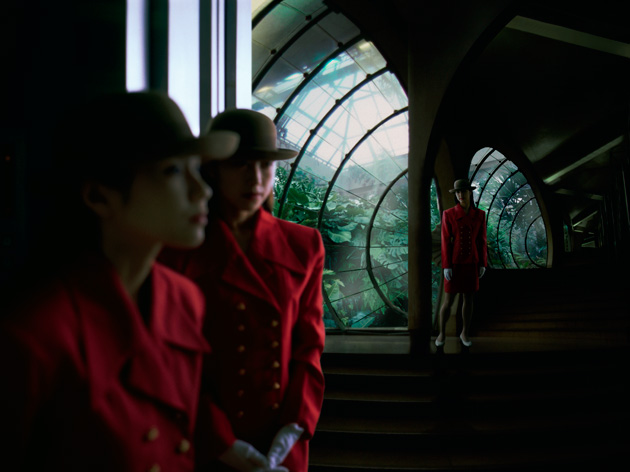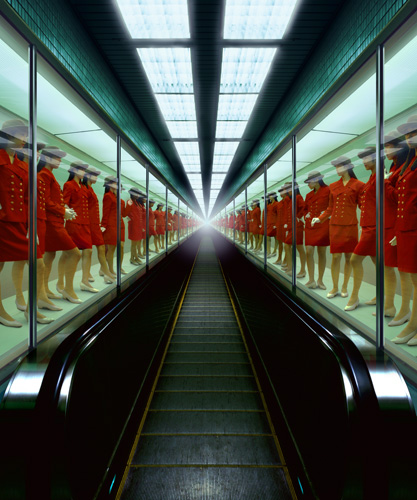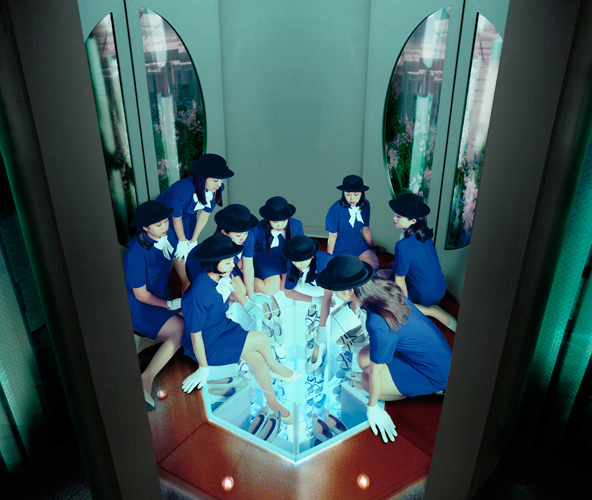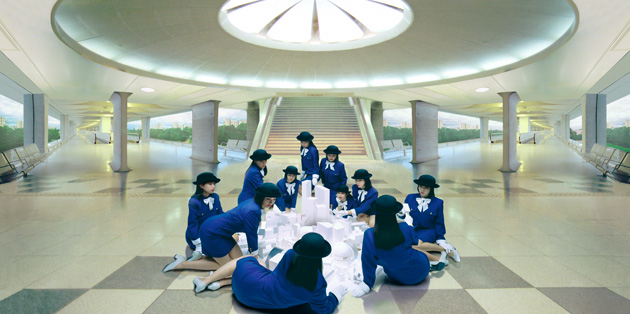 Found on Elephant Magazine.
2. This Amazing Miniature Bohemian Gazebo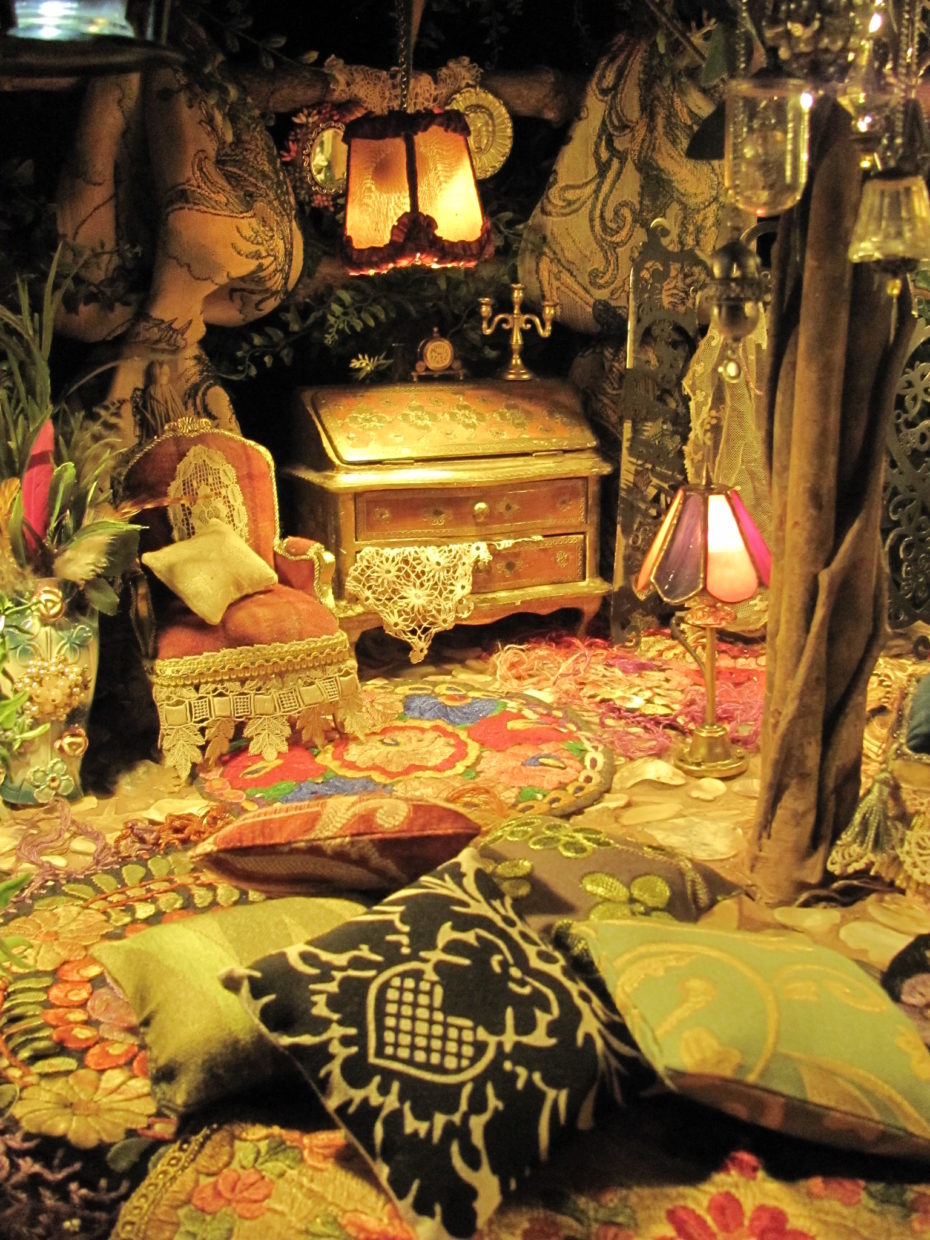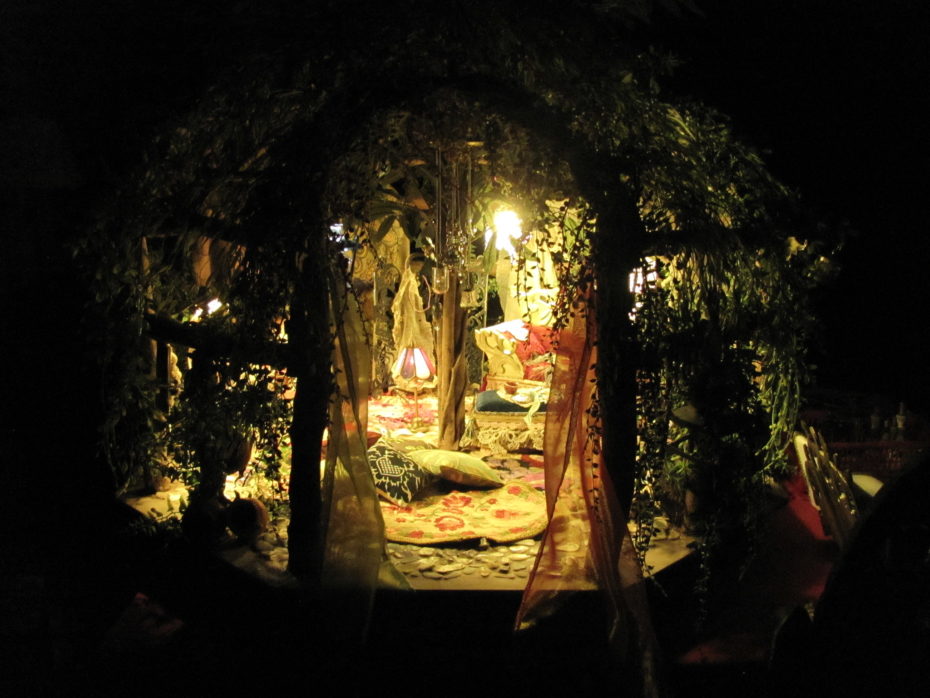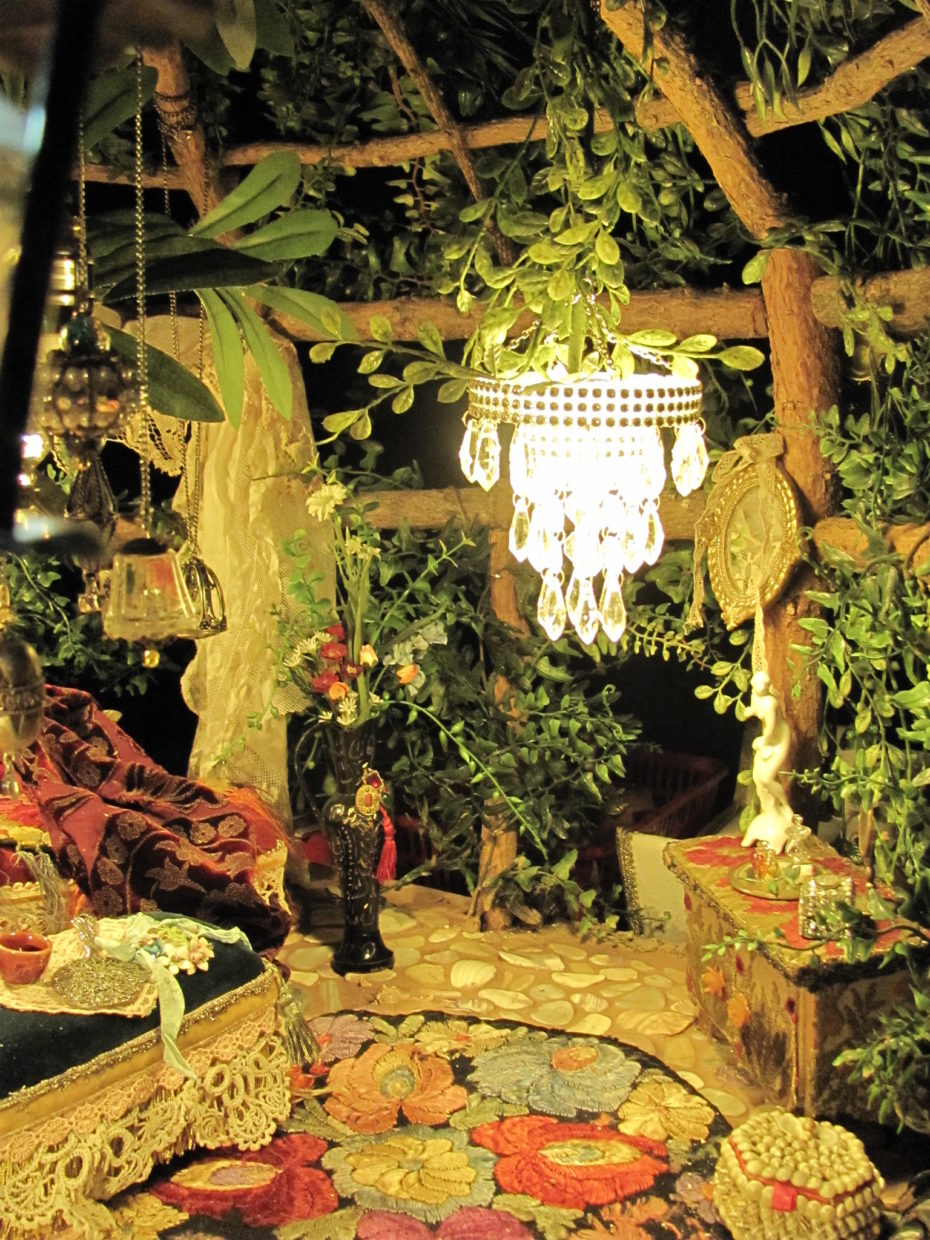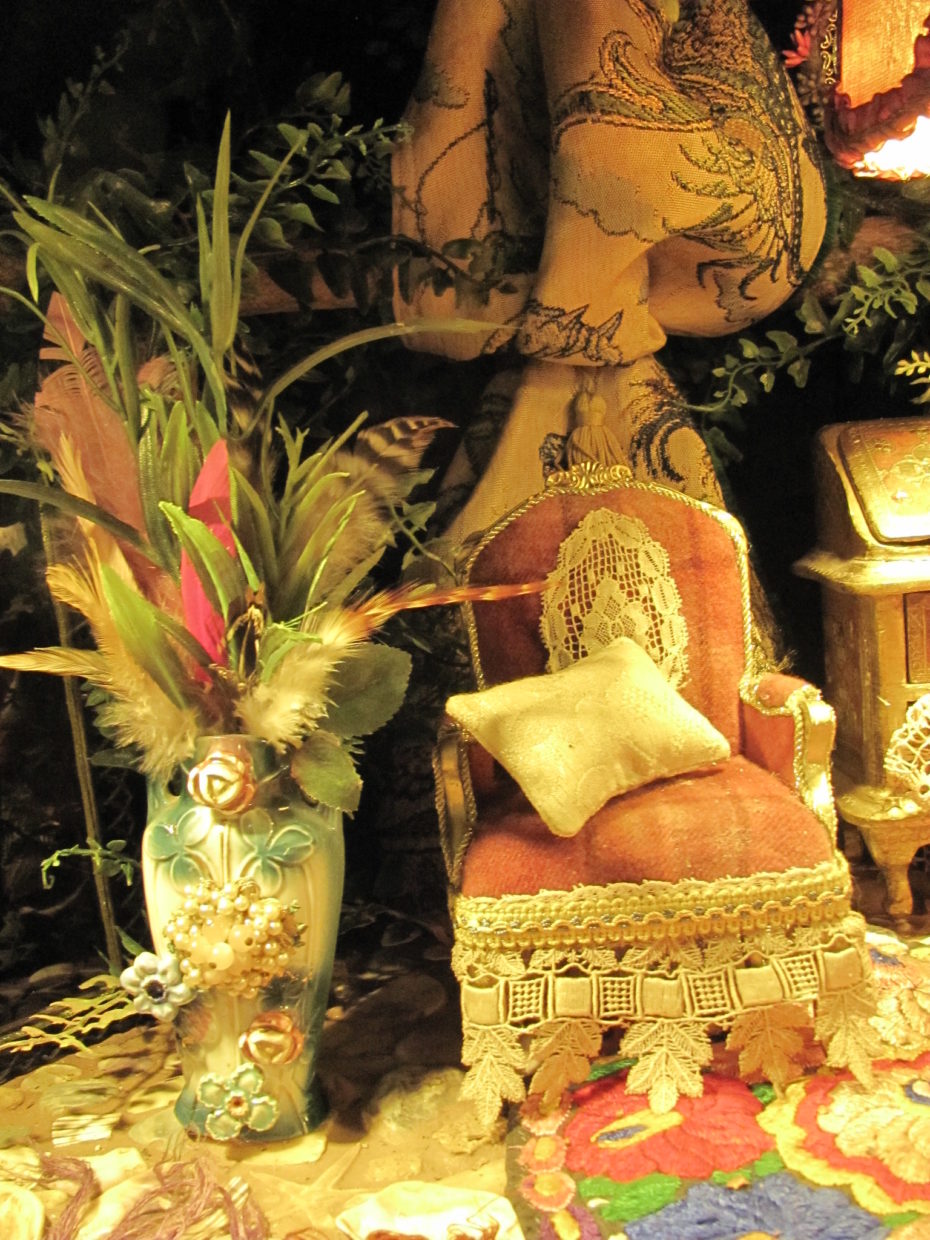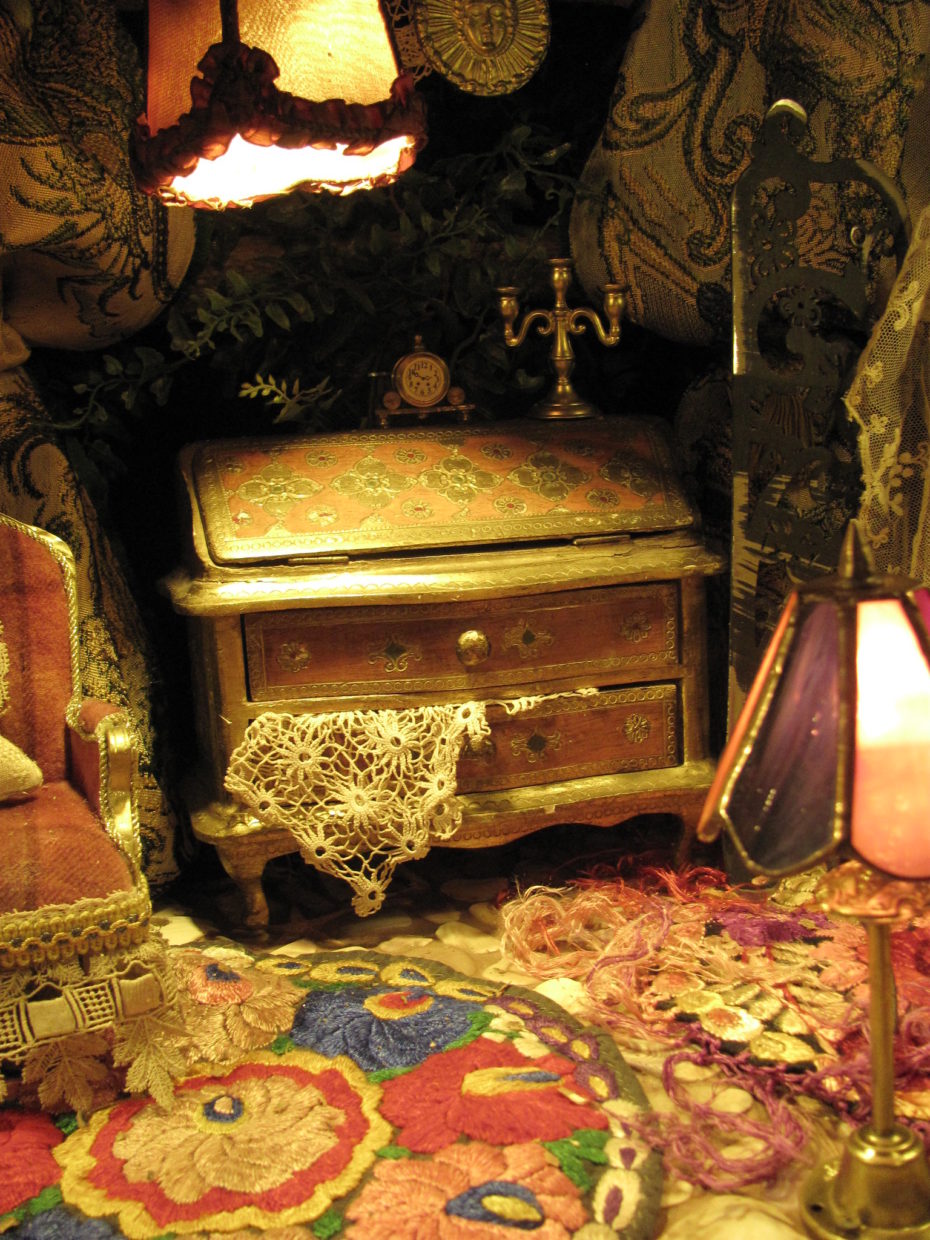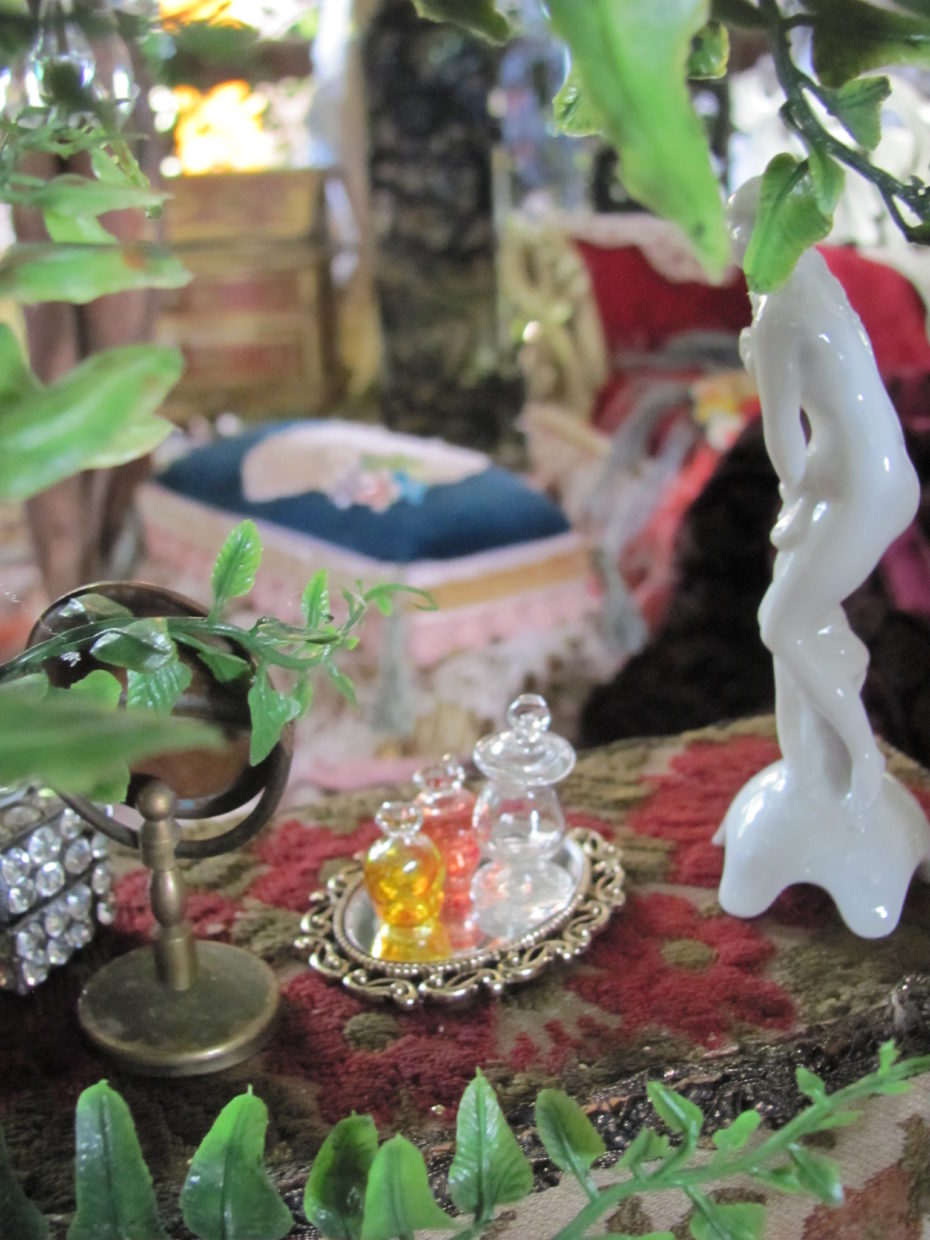 Made by Jocelyn in Budapest, found on Flickr.
3. A Collector's cabinet with miniature apothecary inside, made in 1730, artisan unknown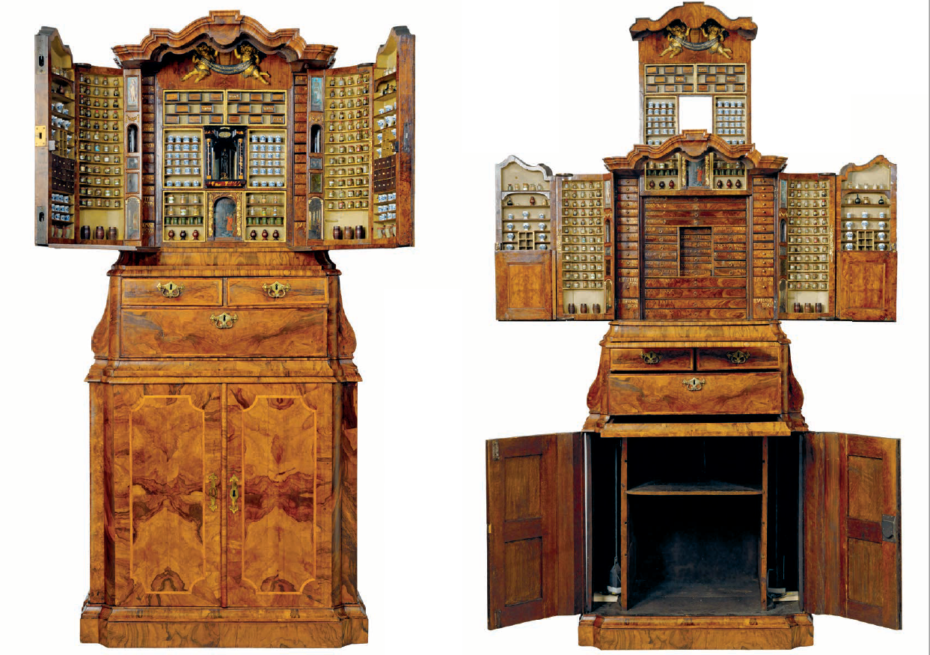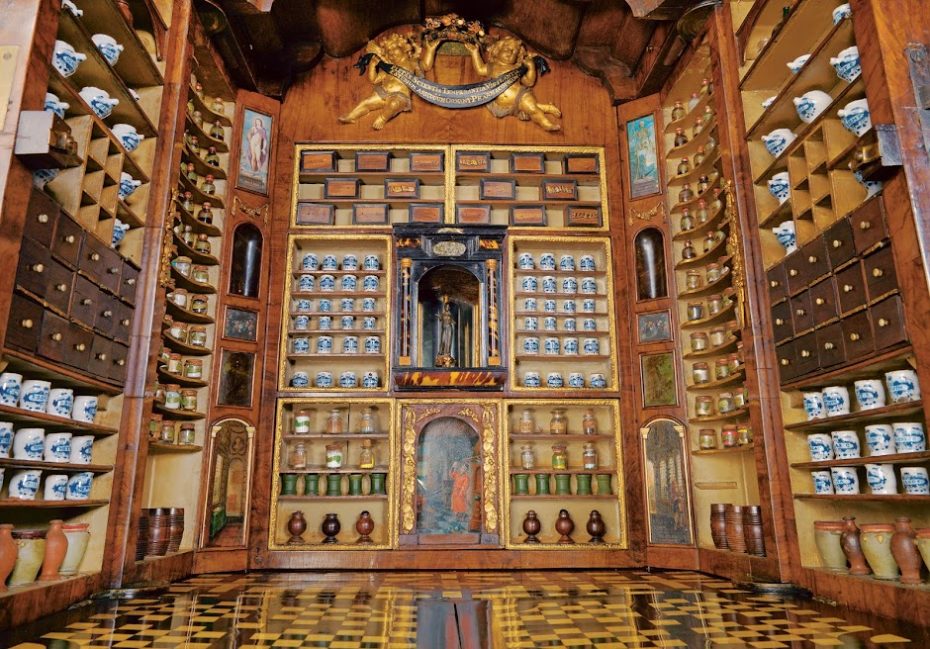 The small central alcove of the cabinet can be removed to reveal a hidden pulley system that opens a set of secret drawers where the most potent drugs were stored.
Found on the Rijks Museum.nl
4. In the 1950s, Disneyland had a Lingerie shop on Main Street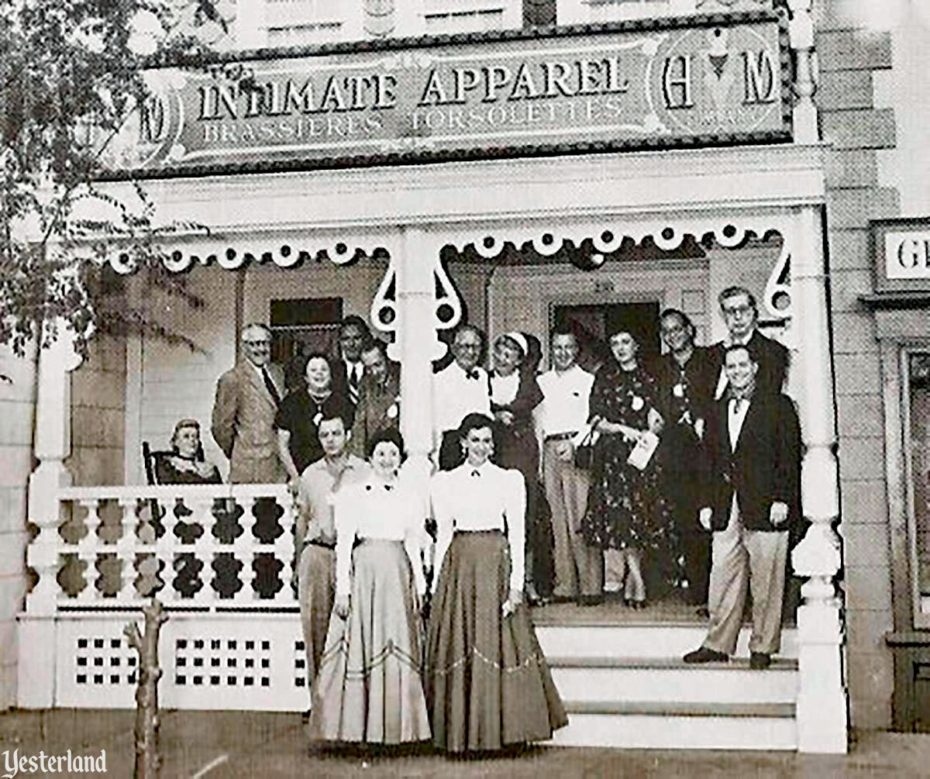 Women could buy intimate lingerie and enjoy a presentation on the history of underwear. There was also a mechanical figure called the Wizard of Bras who would wave his magic wand at guests…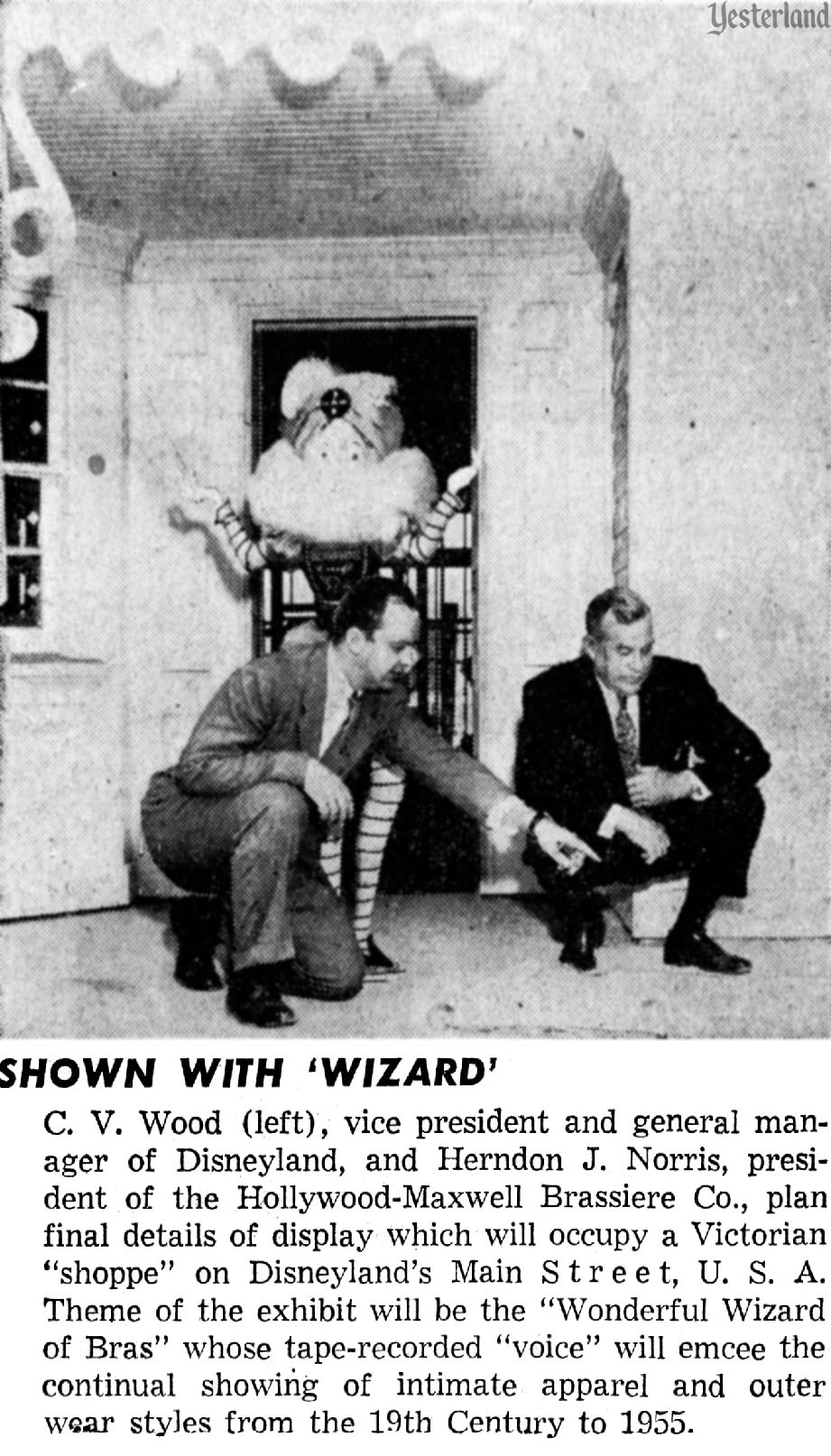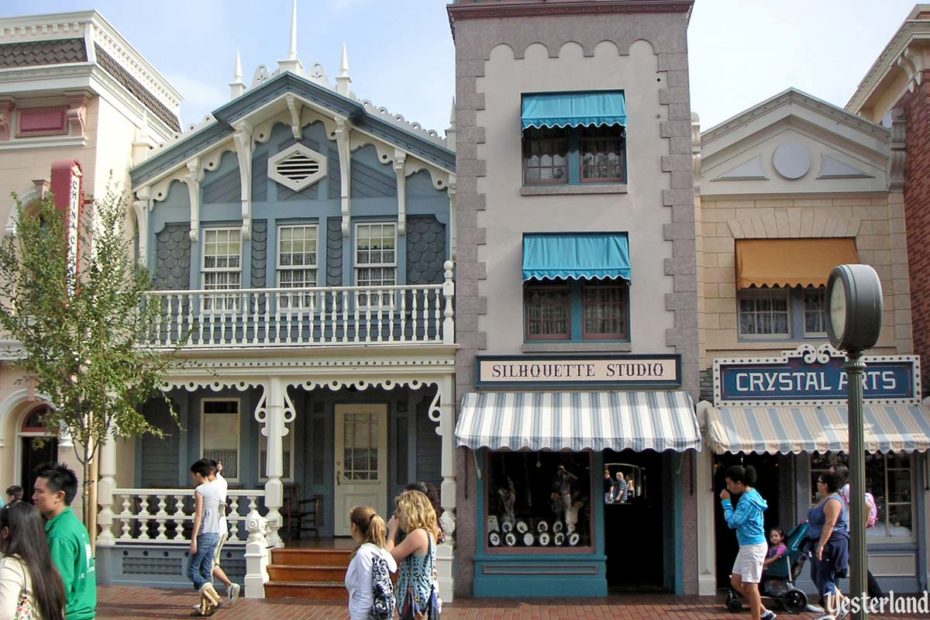 Found on Yesterland.

5. The Swift Fall of "Europe's Biggest Theme Park"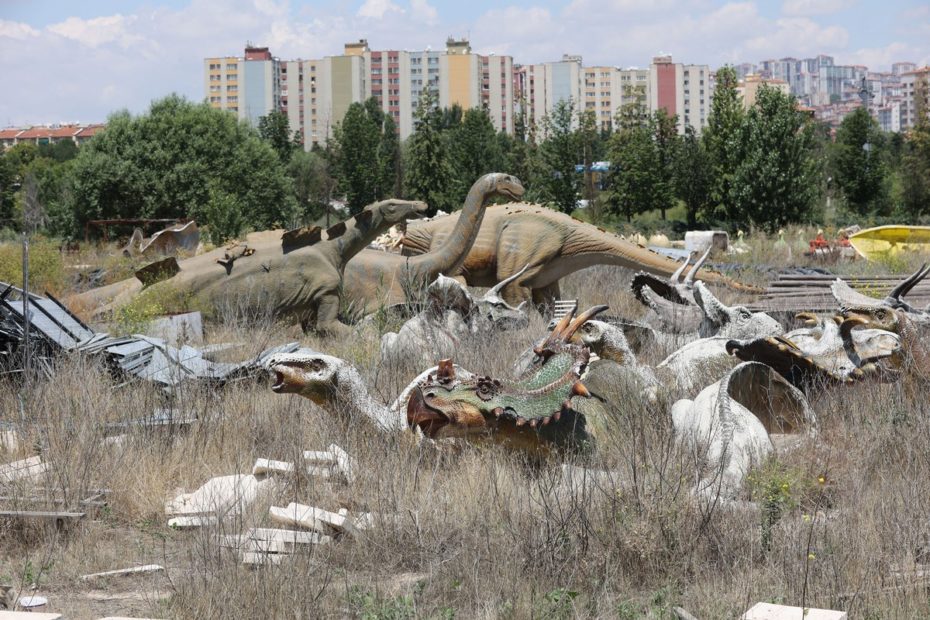 This picture shows dinosaur toys outside the abandoned "Wonderland Eurasia" theme park near the Turkish capital, Ankara, on July 5, 2021. The decaying dinosaur toys outside the abandoned theme park tell the tale of grand ambition, waste and troubles facing the long-ruling party of Turkish President Recep Tayyip Erdogan.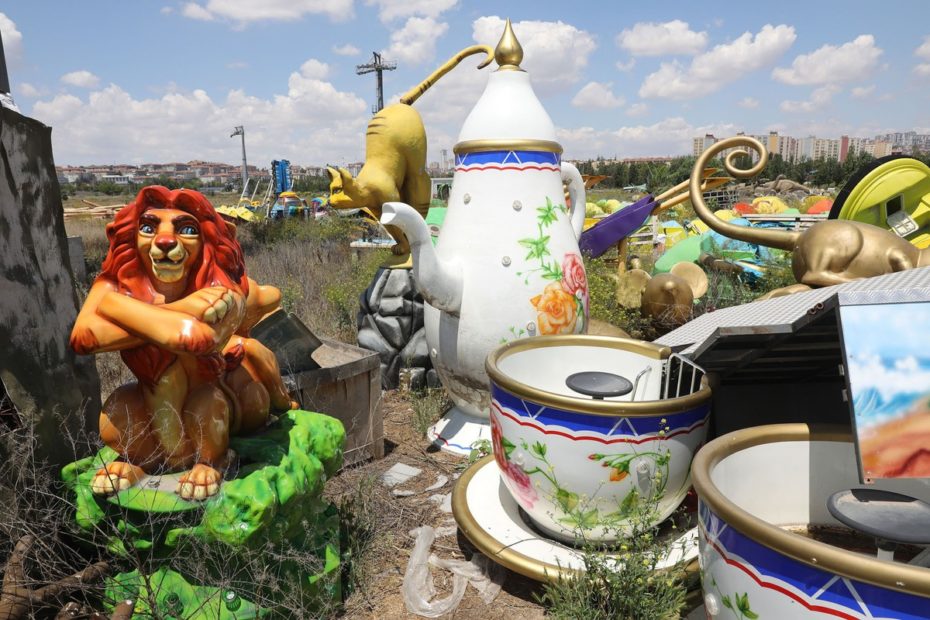 The problems started early for "Wonderland Eurasia", meant to be Europe's largest amusement venue and billed by Erdogan as "a symbol of pride" at its opening in Ankara in March 2019. The park closed less than a year after it opened when the operator struggled to pay staff wages and electricity bills since there were not enough customers.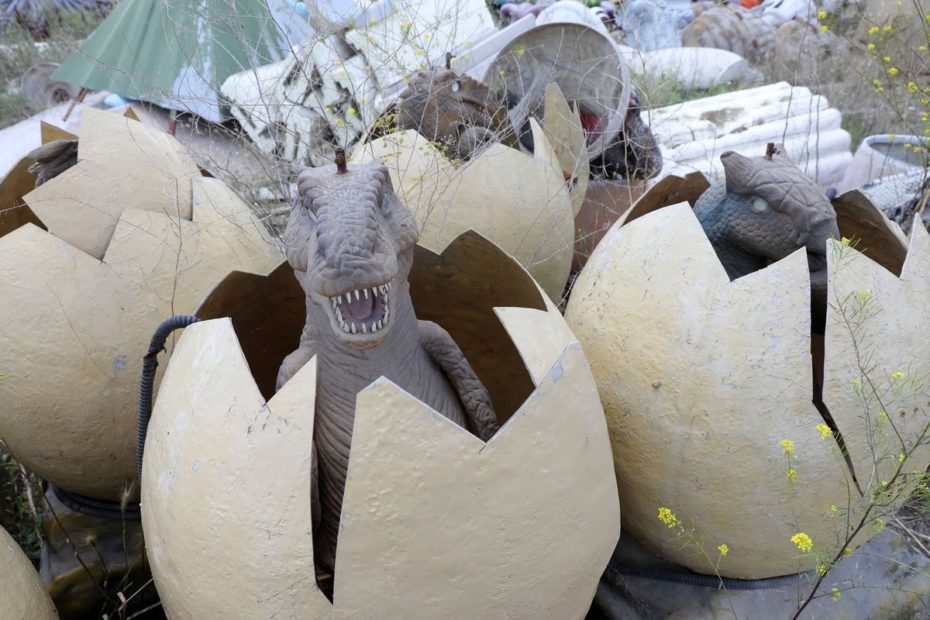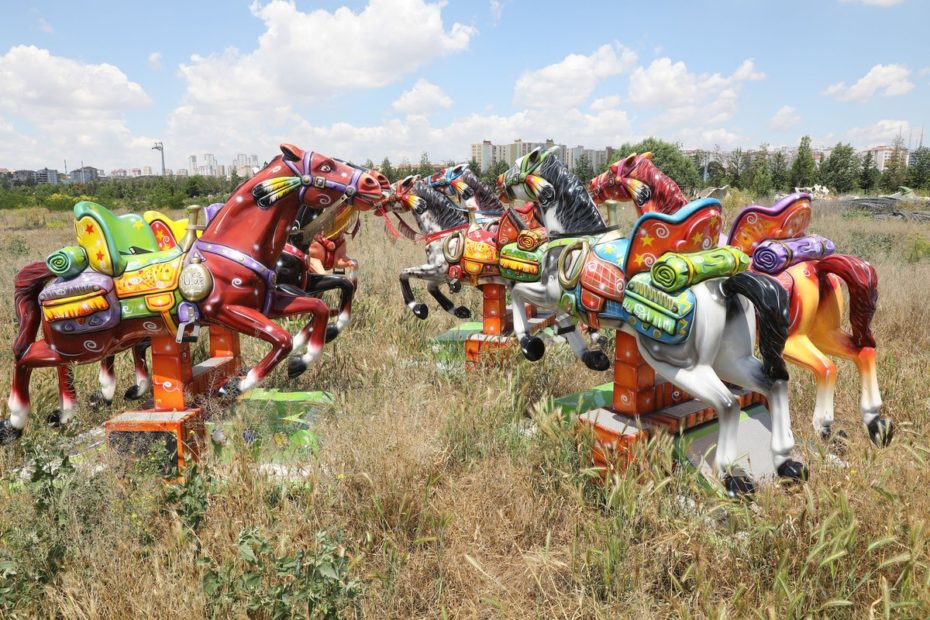 Photos by Adem Altan, full photostory found on The Atlantic.
6. This Super Kitsch Jurassic-Themed Cave Hotel in Egypt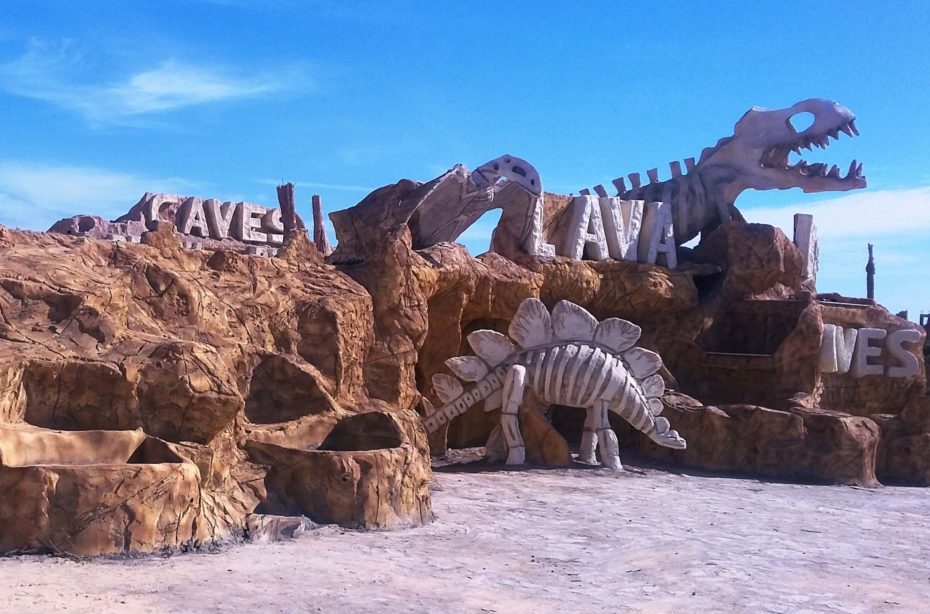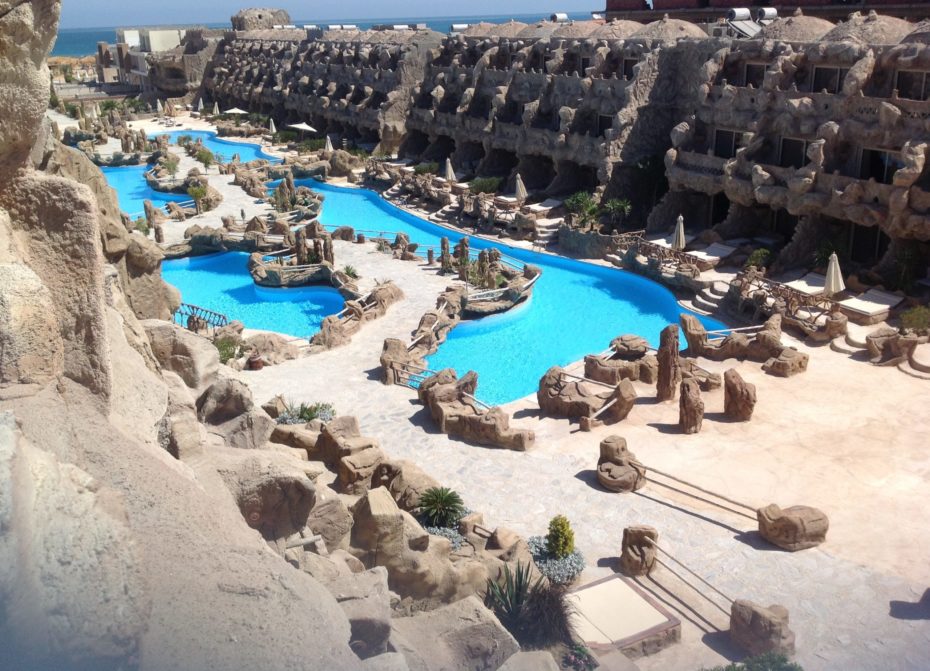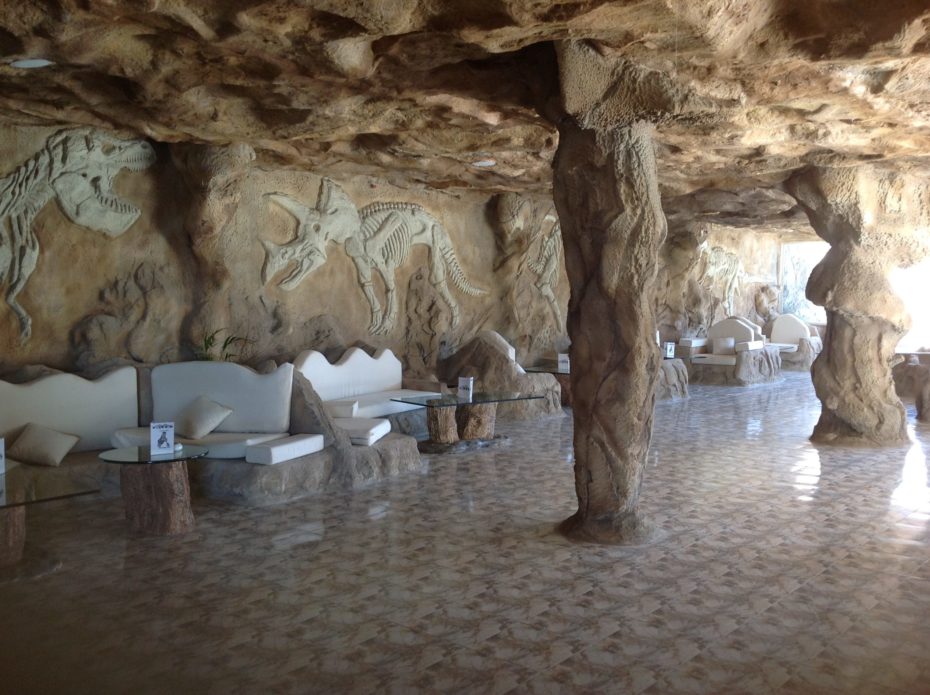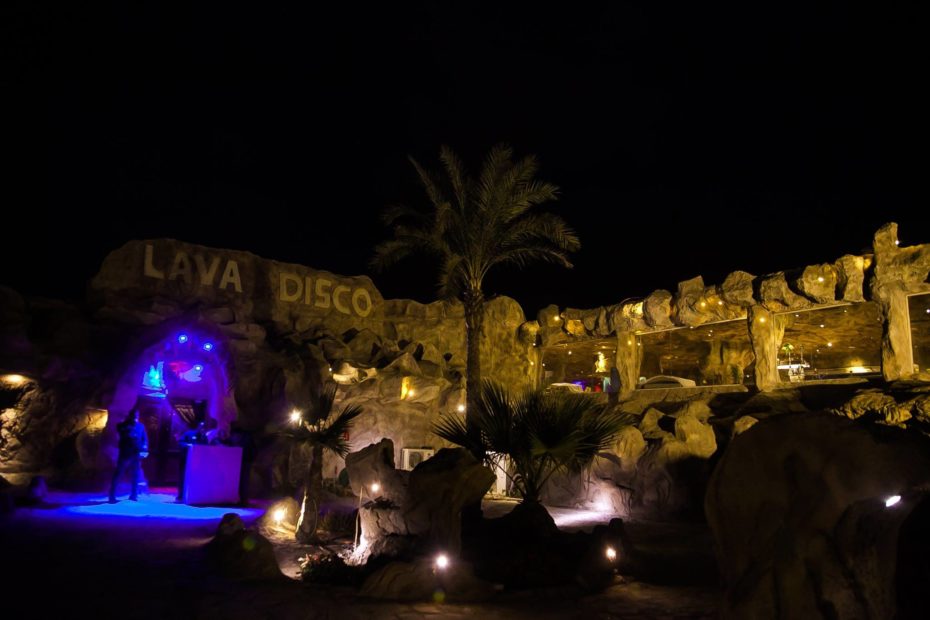 Yes, there's a lava disco! Found on Caves Beach Resort Hurghada.
7. Experience Life at a Homesteader's Farmhouse, carved out of Rock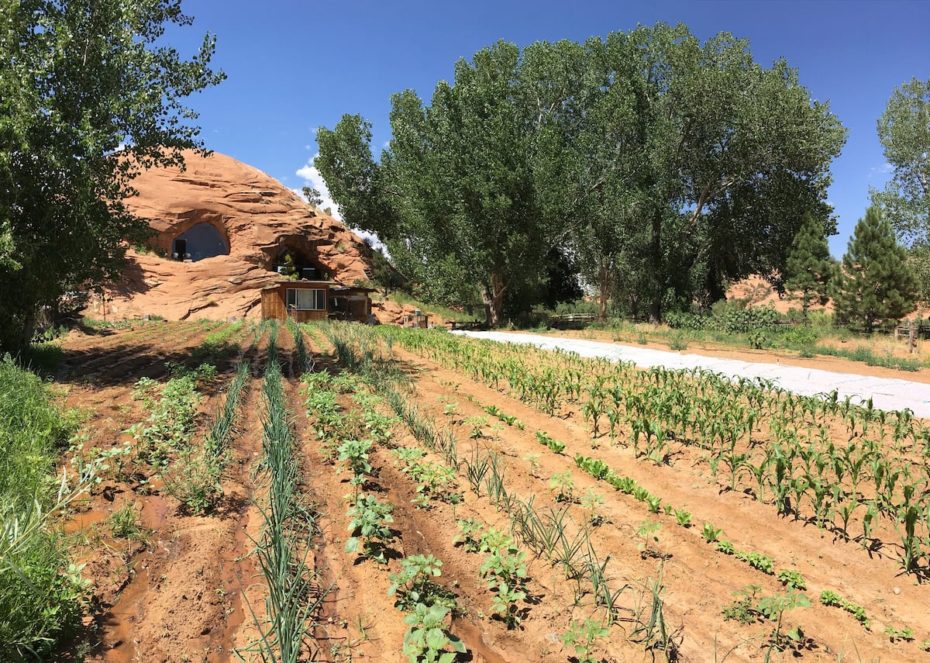 Hosted by Grant, an Airbnb Superhost, "this is a rugged stay. You must drive 300 yards through a river to reach the Cave. Don't be intimidated about the river crossing, the bottom is Bedrock and solid…This stay is on a working farm and animals live here, like the super cuddly cats who are present inside and outside our home".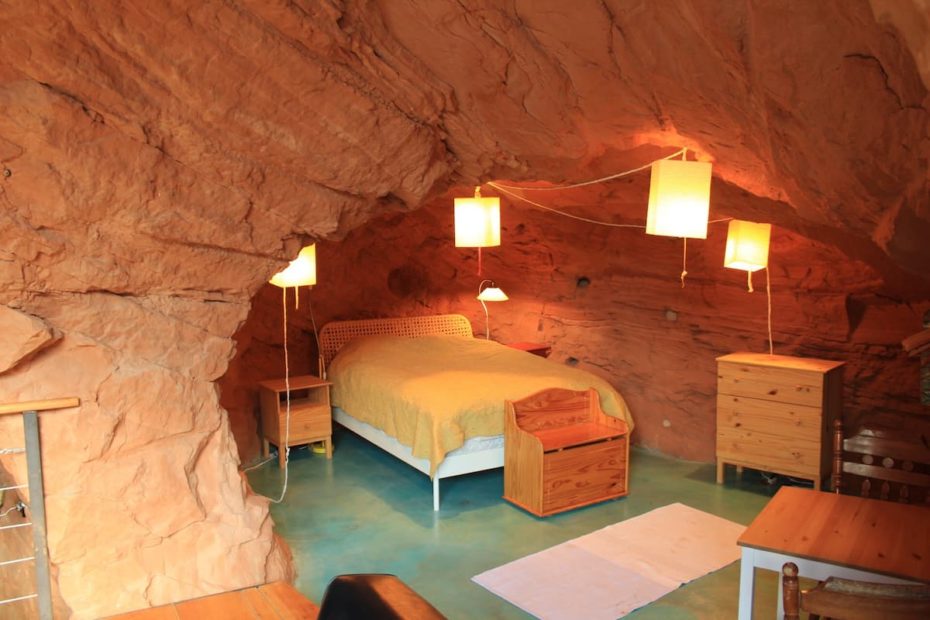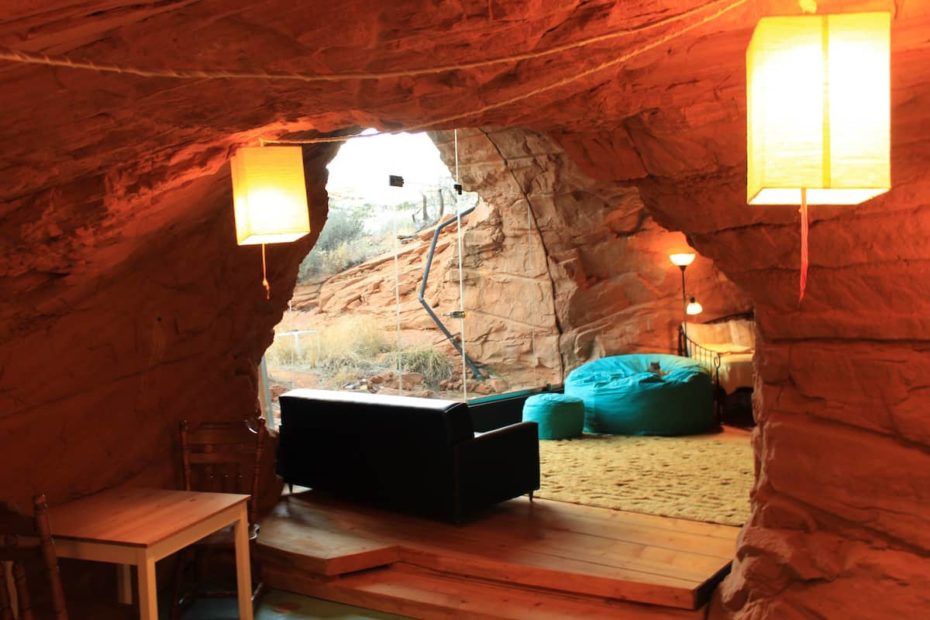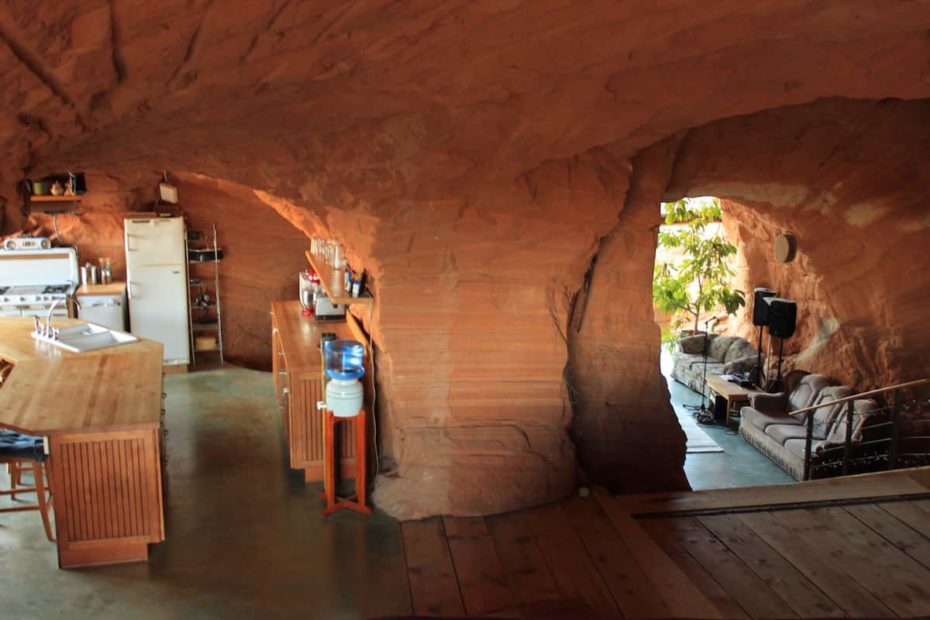 "Your private sectioned-off space has two queen beds, two huge bean bags, a couch, and a single day bed. Your area is upstairs from your private bathroom which has a deep tub and separate shower, and both areas are closed-off from the rest of the house".
Making music in the jam room is encouraged!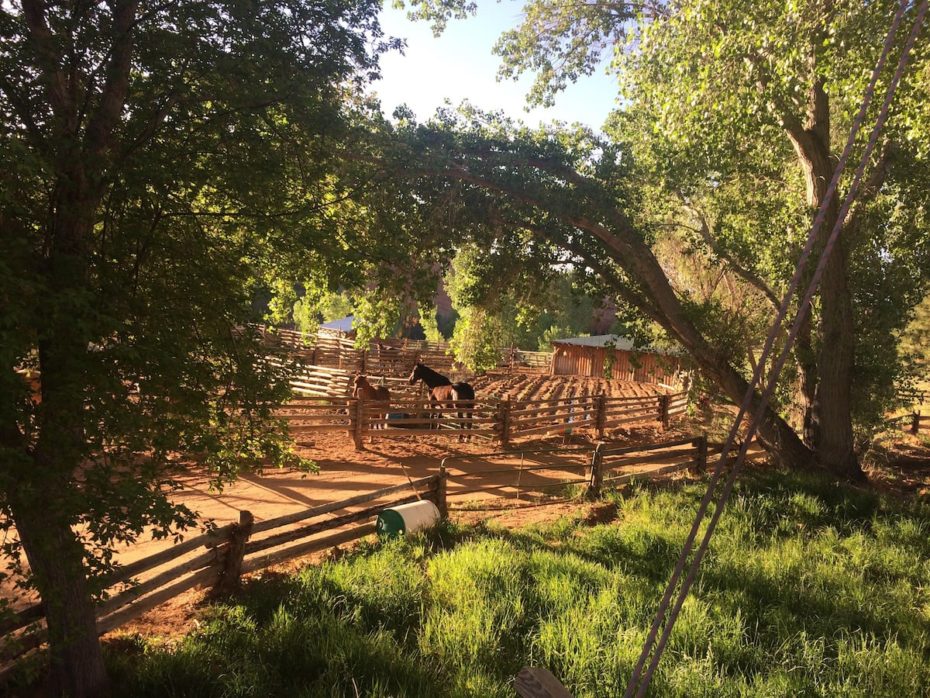 Find more details on Airbnb.
8. Italy Attempted To Build Its Own Las Vegas But Abandoned It
9. "The Landlord's Game", the original Monopoly board
Patented in 1904 by Elizabeth Maggie, it was based on exploiting poor tenants by large property owners. Instead of "Pass Go, Collect $200", she wrote "Labor Upon Mother Earth Produces Wages.
Found on Wikipedia.
10. Before Tesla: New York City's fleet of Electric taxis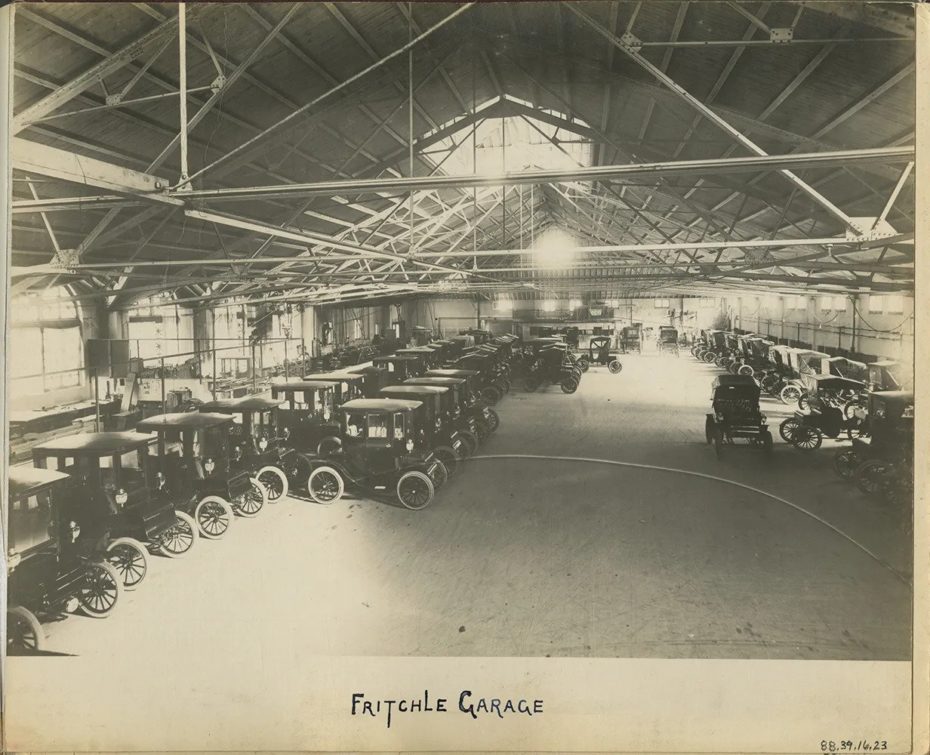 By 1900, electric cars were so popular that New York City had a fleet of electric taxis, and electric cars accounted for a third of all vehicles on the road.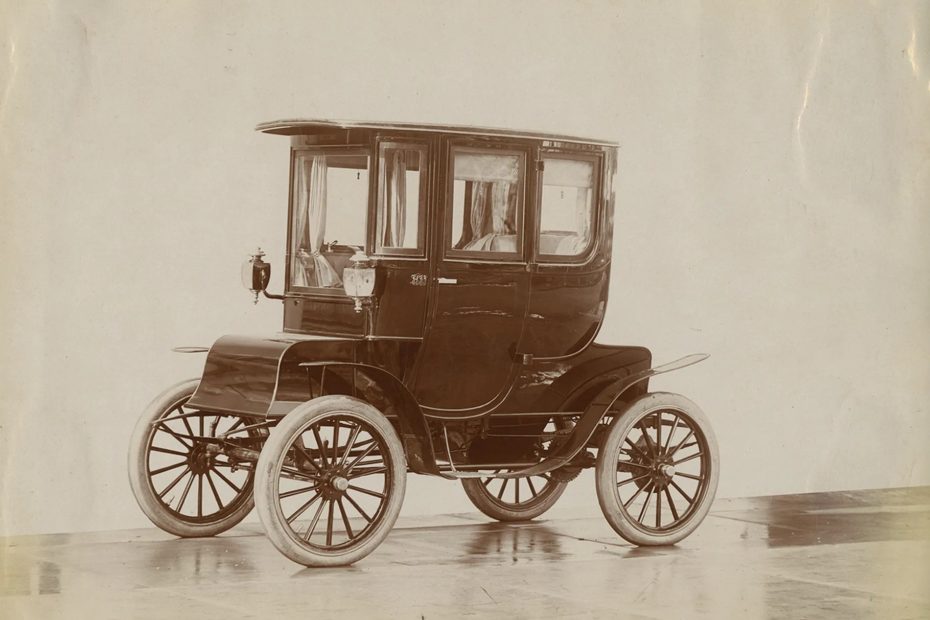 For a brief period in the early 20th century in the United States, the electric car was high society's hottest commodity, sought after by socialites and businessmen alike.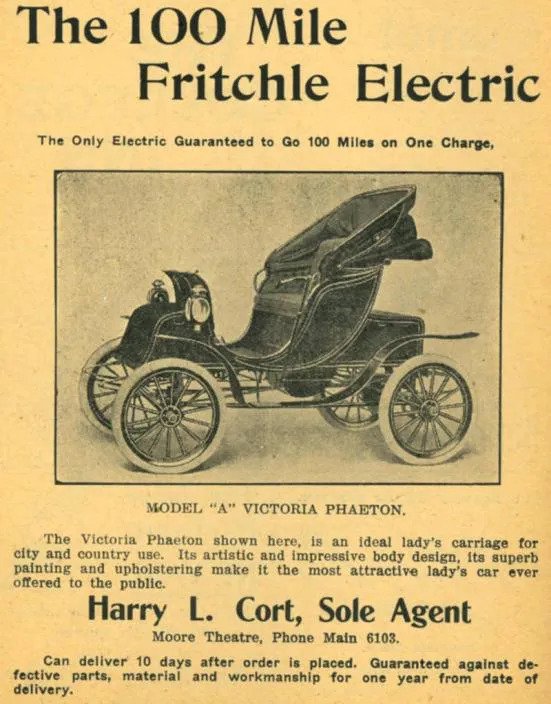 Full article found on Curbed.
11. World's largest log cabin, Portland, Oregon, built in 1905, burned down in 1964.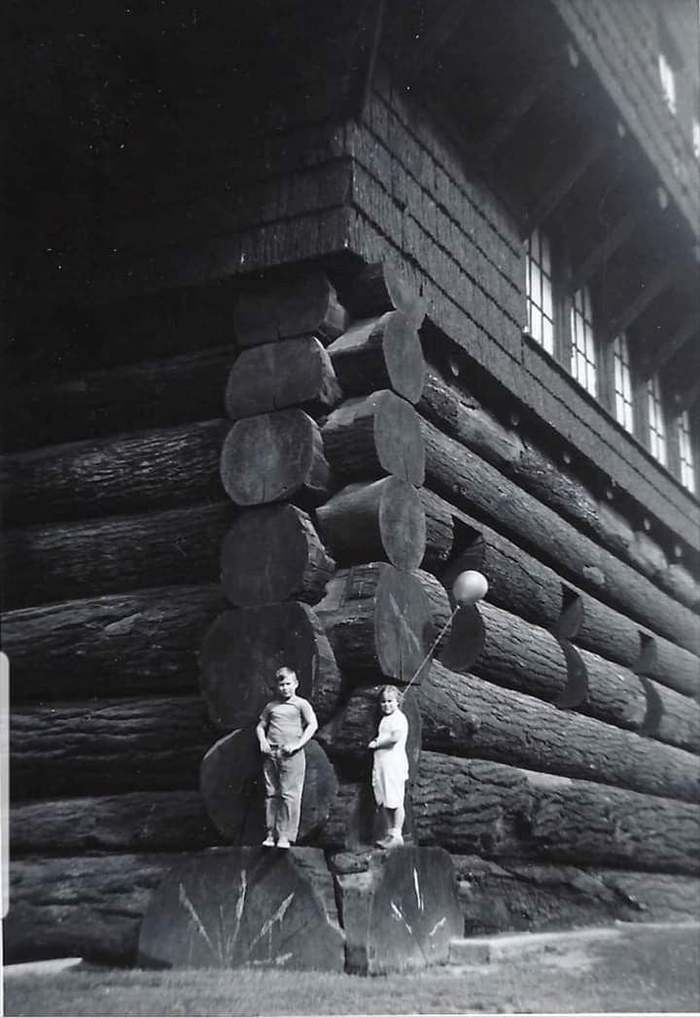 Found on Reddit. At least we still have the Old Faithful Inn in Yellowstone.

12. What it's like to live inside a mid-century masterpiece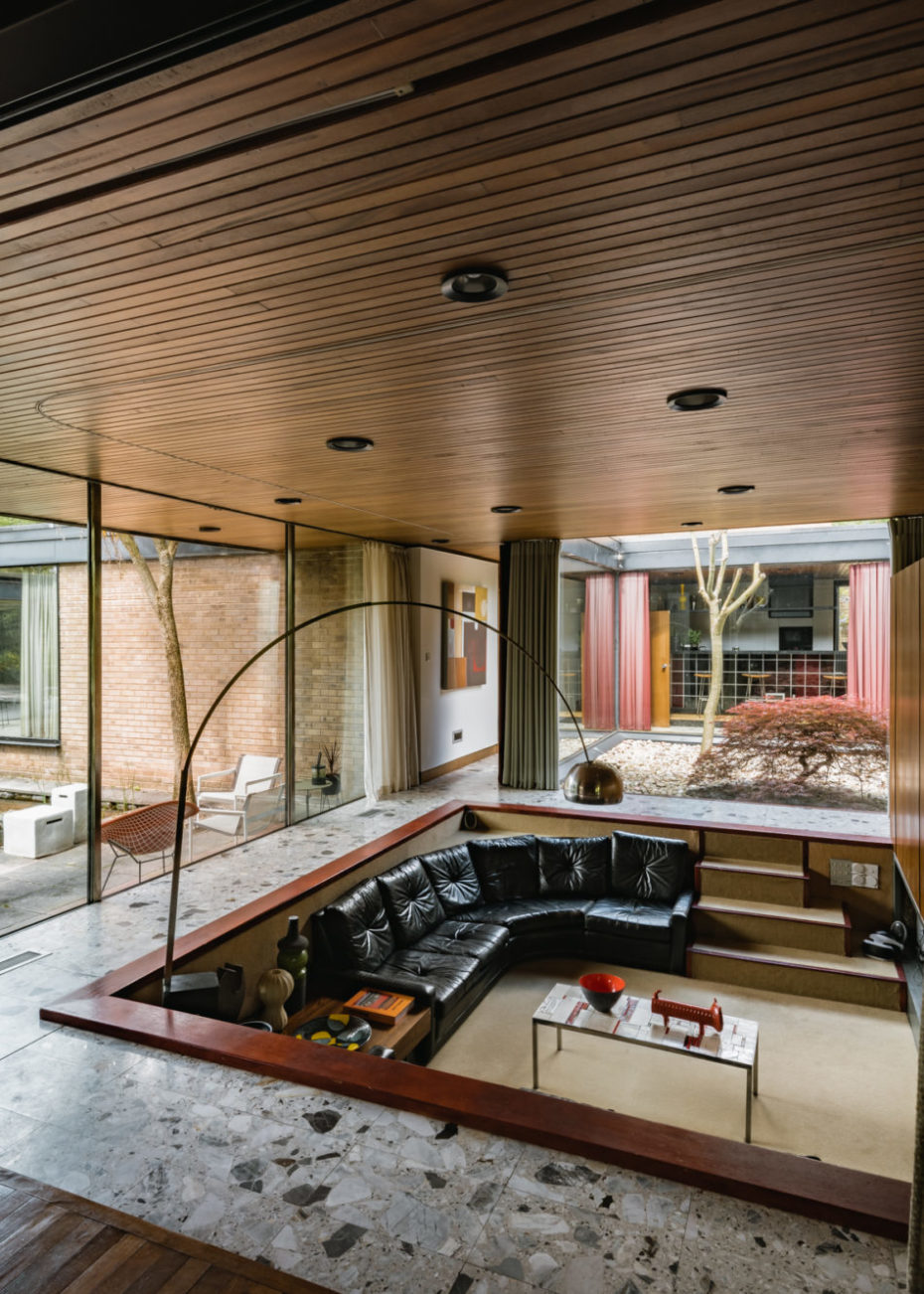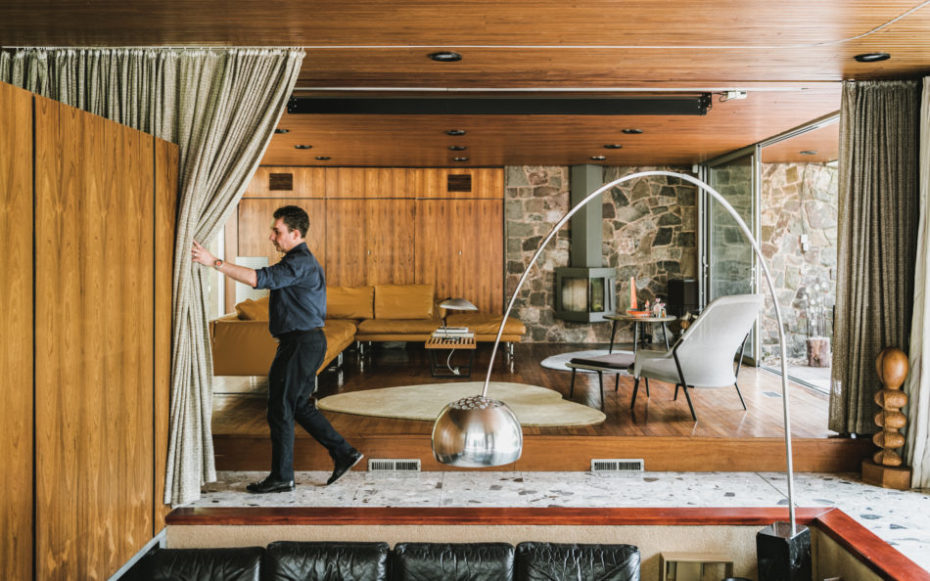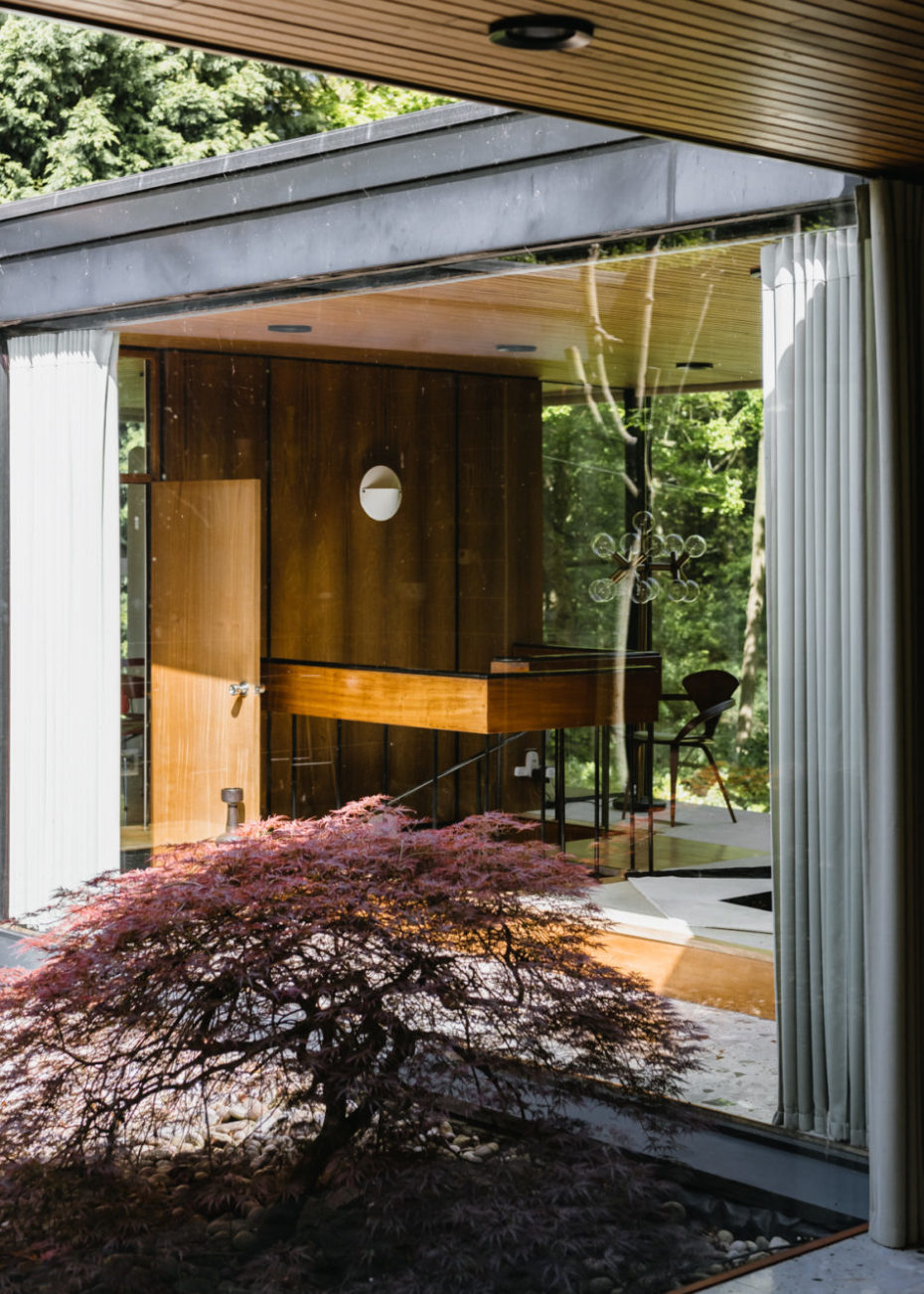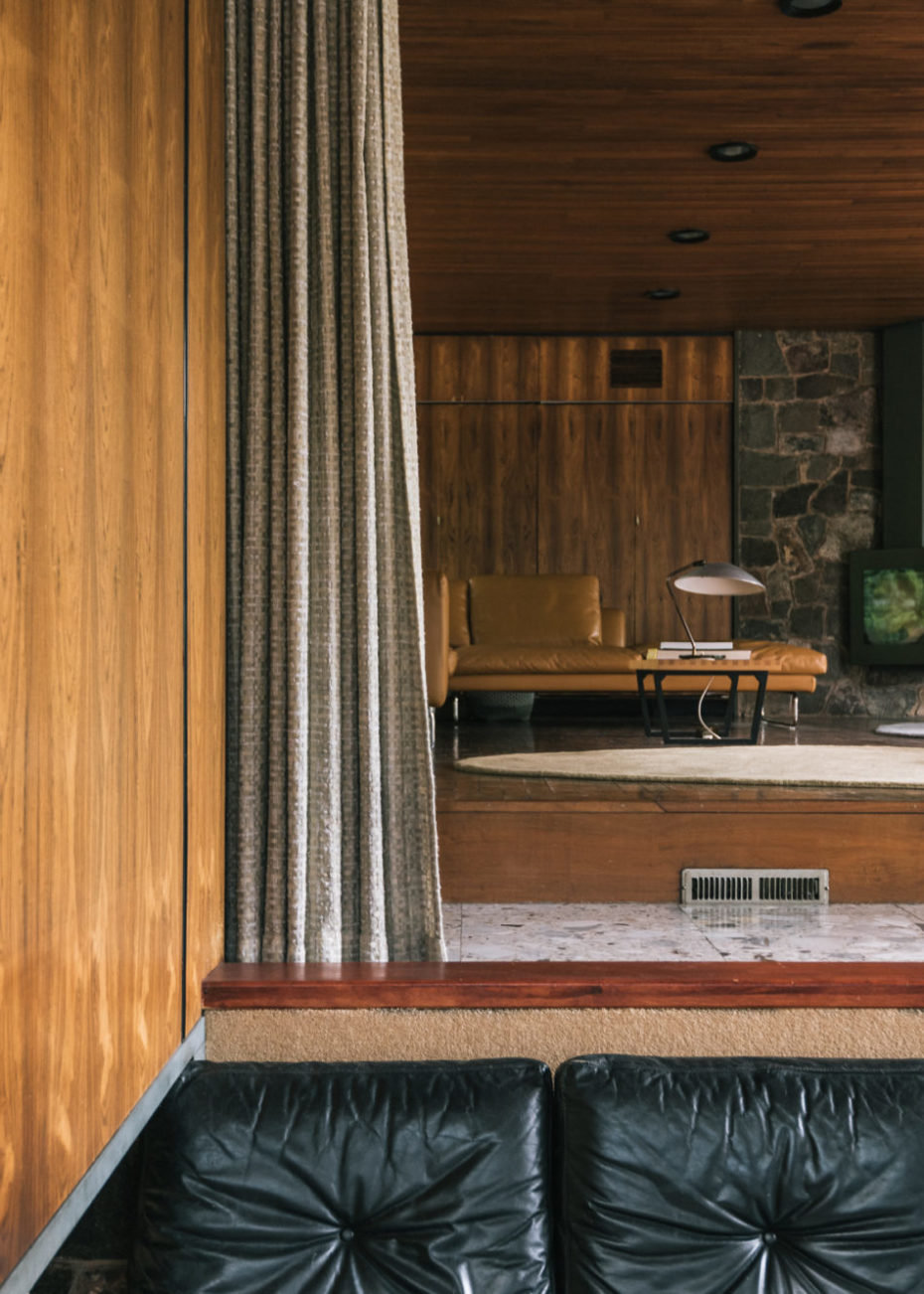 "We'd never seen anything like it – we were totally blown away. We knew of the house before we viewed it because we used to drive around, looking at interesting houses in the area, but we'd only ever seen it from the road, and certainly never imagined we could live here."
An interview with Monica and Simon Siegel on their home in Nottinghamshire, designed by architect David Shelley in 1970, found on Journal.
13. A Museum in London
You can book a visit here.
It's also one of our addresses in the the upcoming Don't be a Tourist in London book. To stay updated, make sure you're signed up to the MessyNessyChic newsletter.