1. The Underrated Costume Designs of Flash Gordon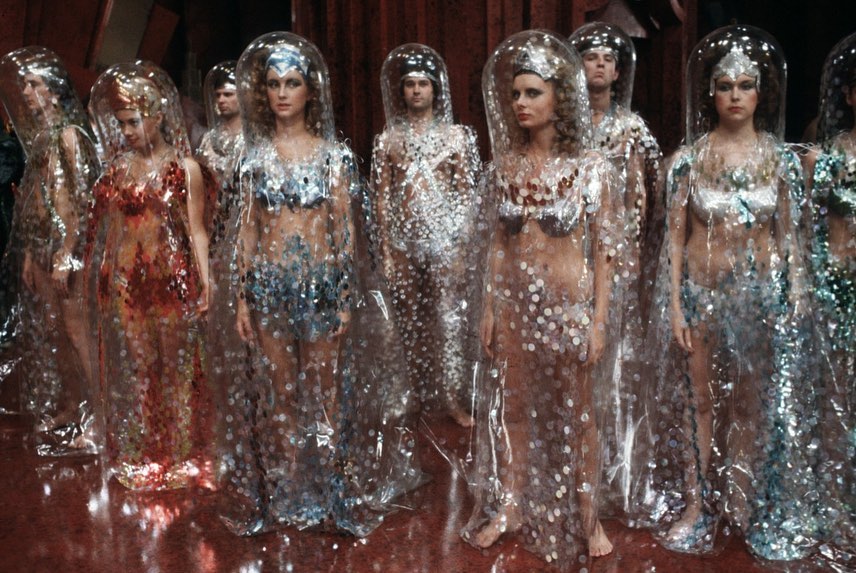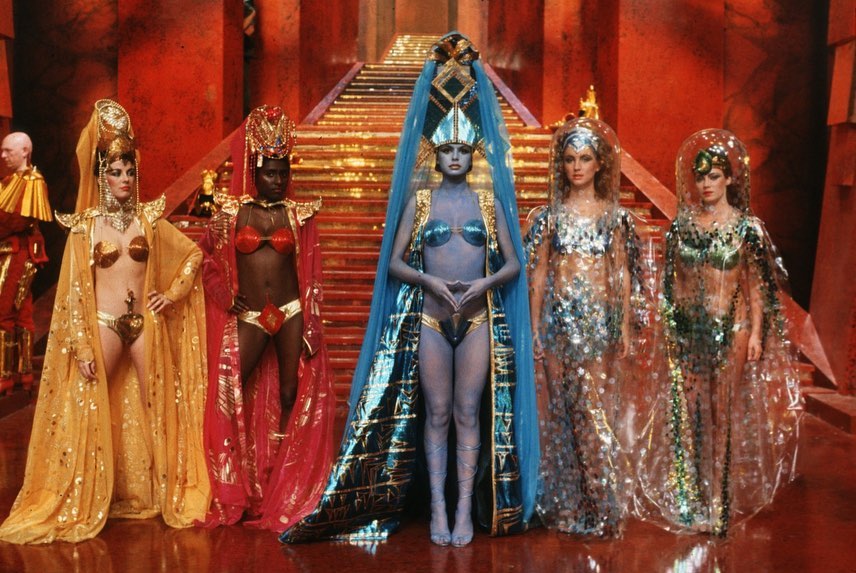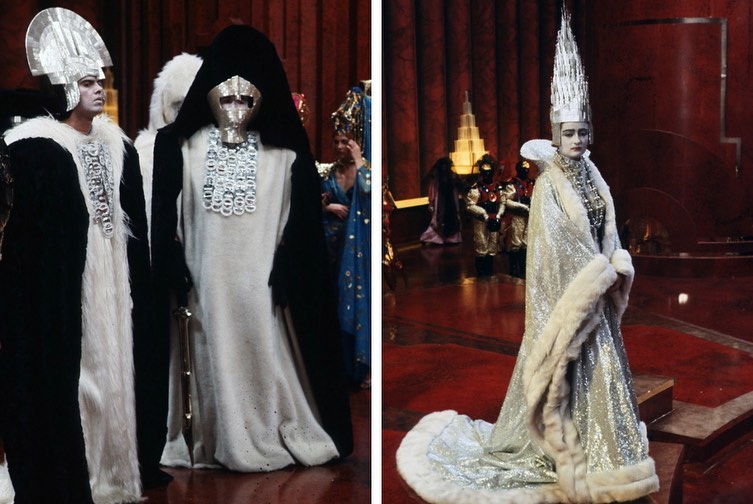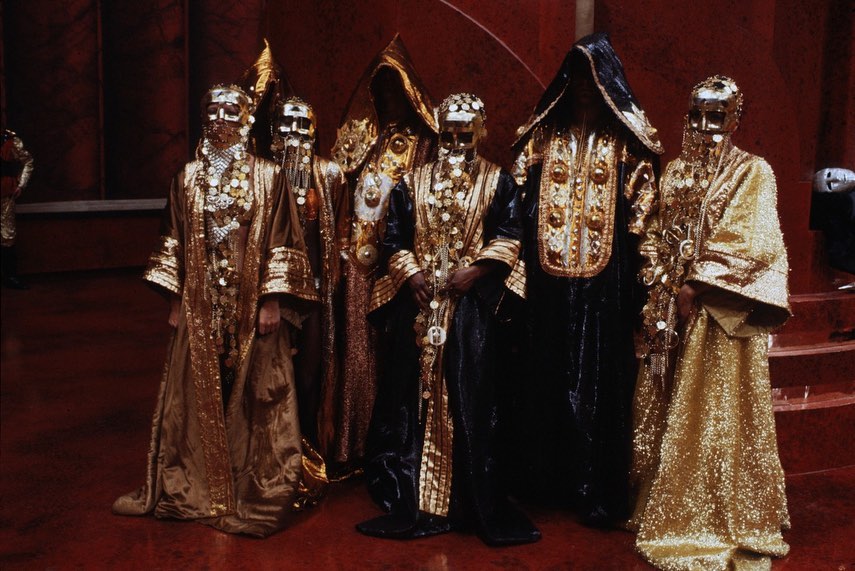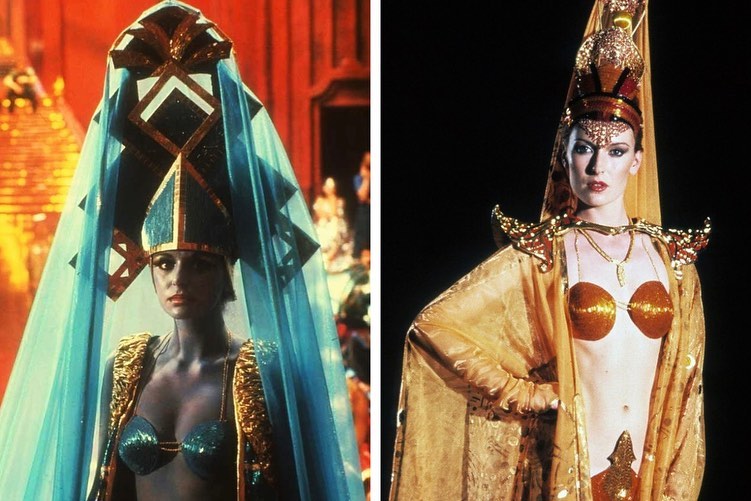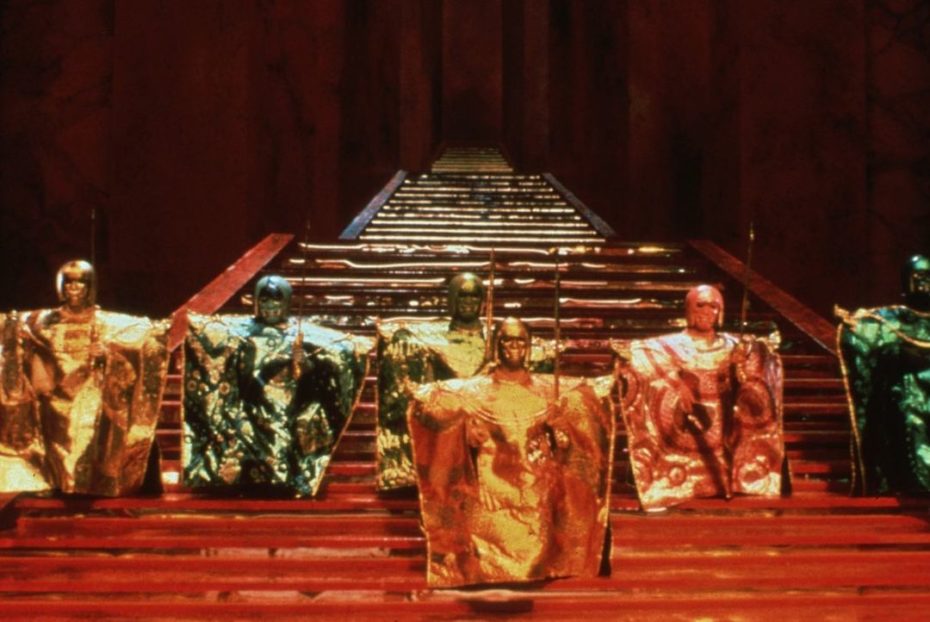 Costumes for the 1980 space opera film were designed by Italian Danilo Donati, who in addition to being a production designer, won the Academy Award for Best Costume twice (first for Romeo and Juliet in 1968 and Felini's Cassanova in 1976).
Found on Quora.
2. This champagne bottle fancy dress ensemble from the early 1900s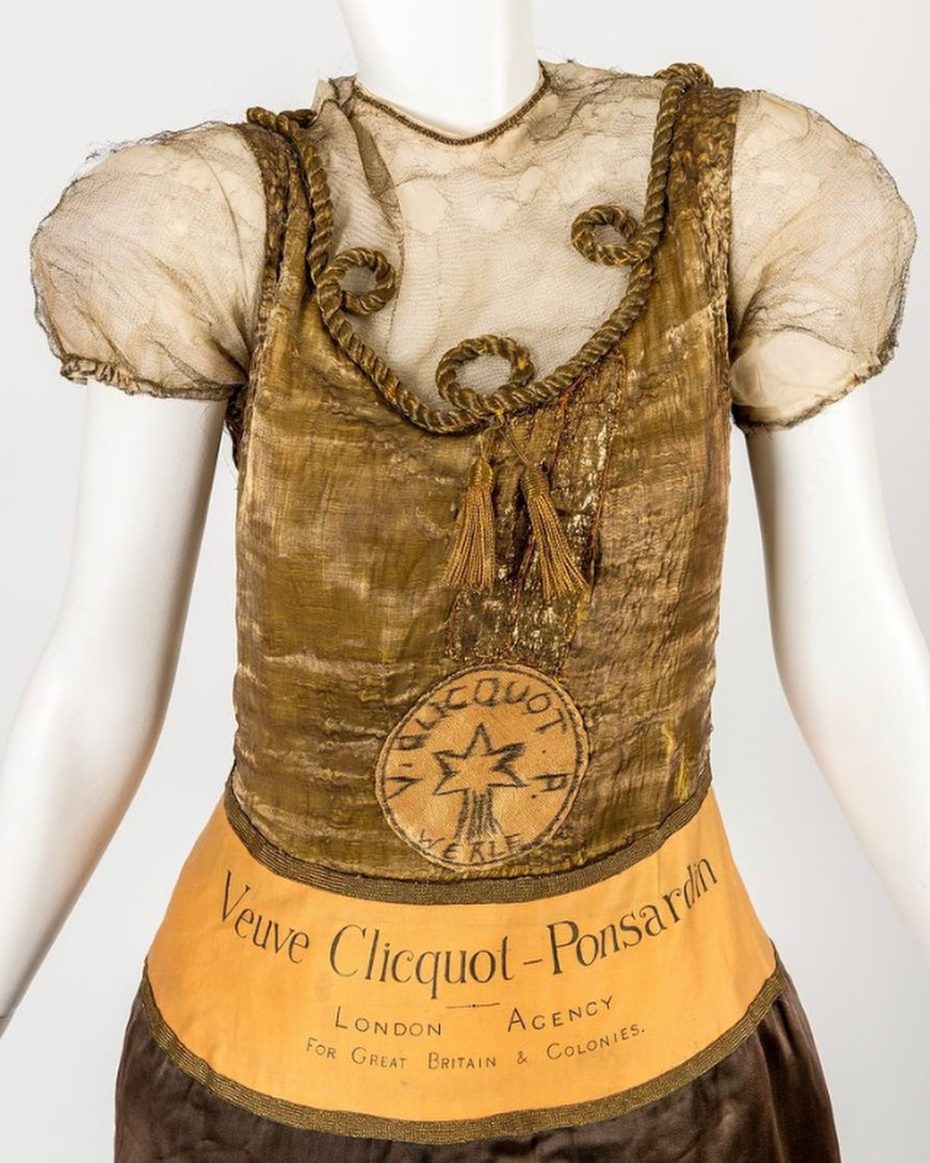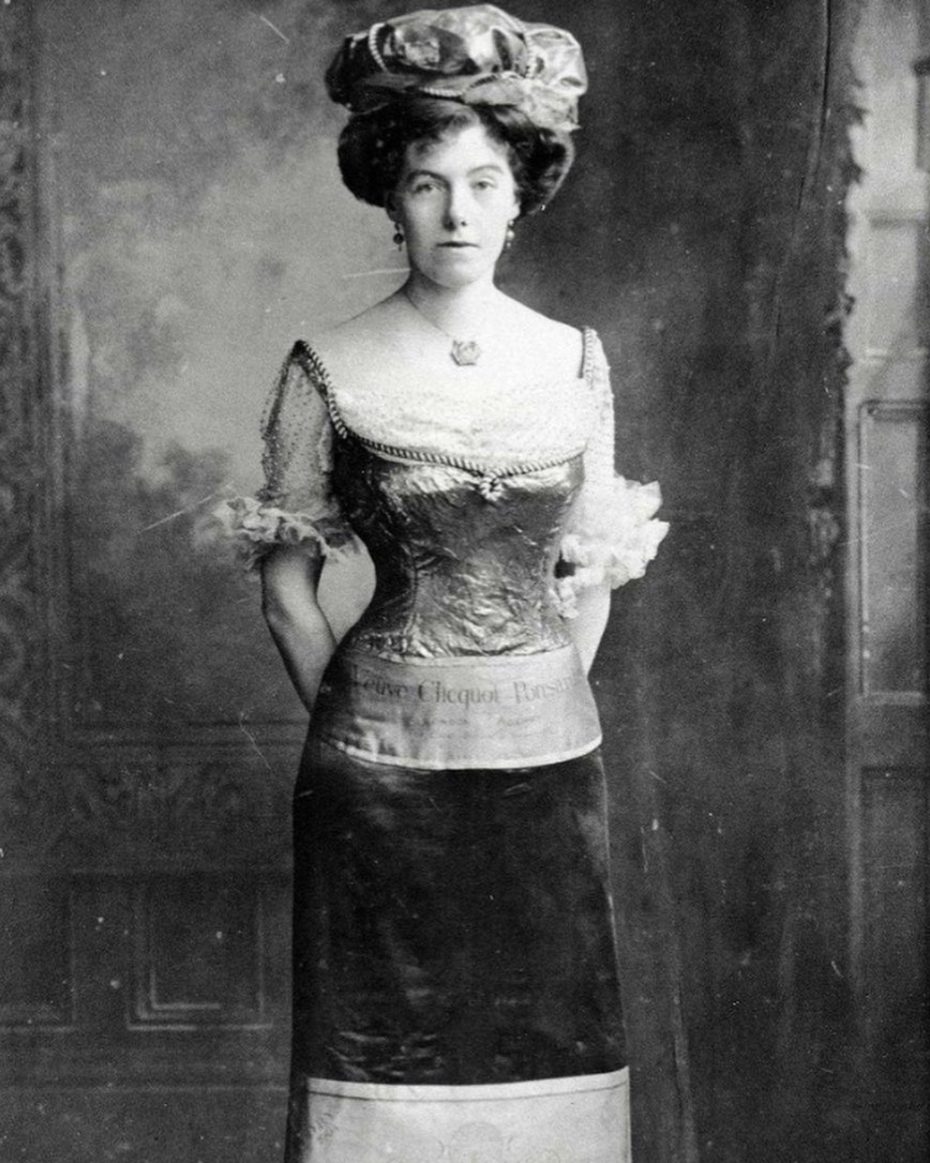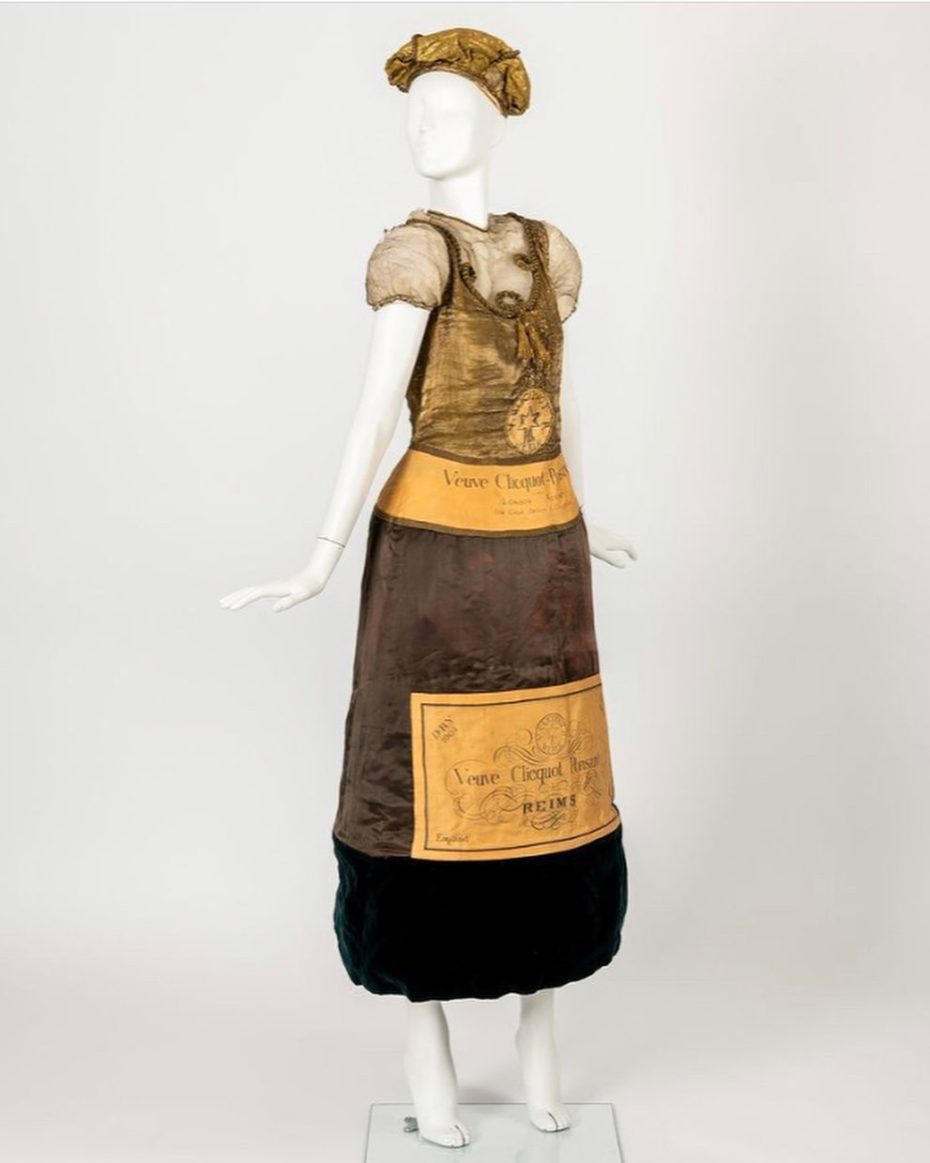 Worn by Ada Power to parties in Ireland. Found on the Fashion Museum (Bath).
3. 100 ways to slightly improve your life without really trying
Whether it's taking fruit to work (and to the bedroom!), being polite to rude strangers or taking up skinny-dipping, here's a century of ways to make life better, with little effort involved. A great list found on The Guardian.
4. "A surgery where all fantasy and follies are purged and good qualities are prescribed"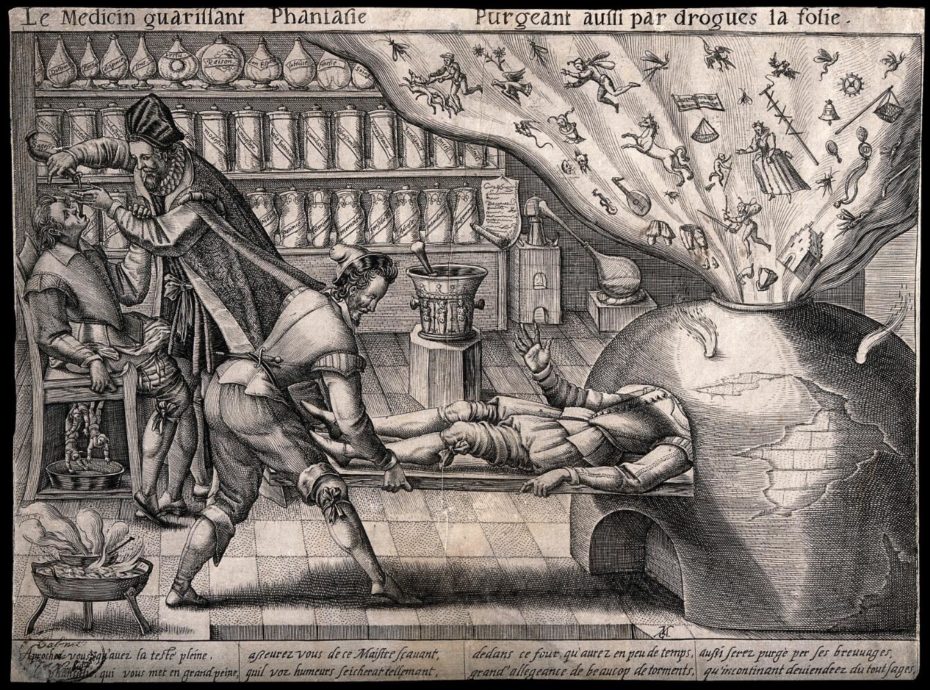 A line engraving by M. Greuter, c. 1600.
Description: The shelves in the surgery are full of bottles labelled: "modestie", "honnestete", humilite", "obeissance" etc., and many more 'good ' qualities. A practitioner pours a liquid entitled: "sagesse" into the mouth of a patient who sits on a commode excreting fools. The other practitioner holds another patient on a wooden stretcher while his head is placed in a furnace from which all follies, vices and fantasies are being expelled.
Found on the Wellcome Collection.
5. A Forgotten mountain wood chalet in Paris dating from the 1867 Universal Exposition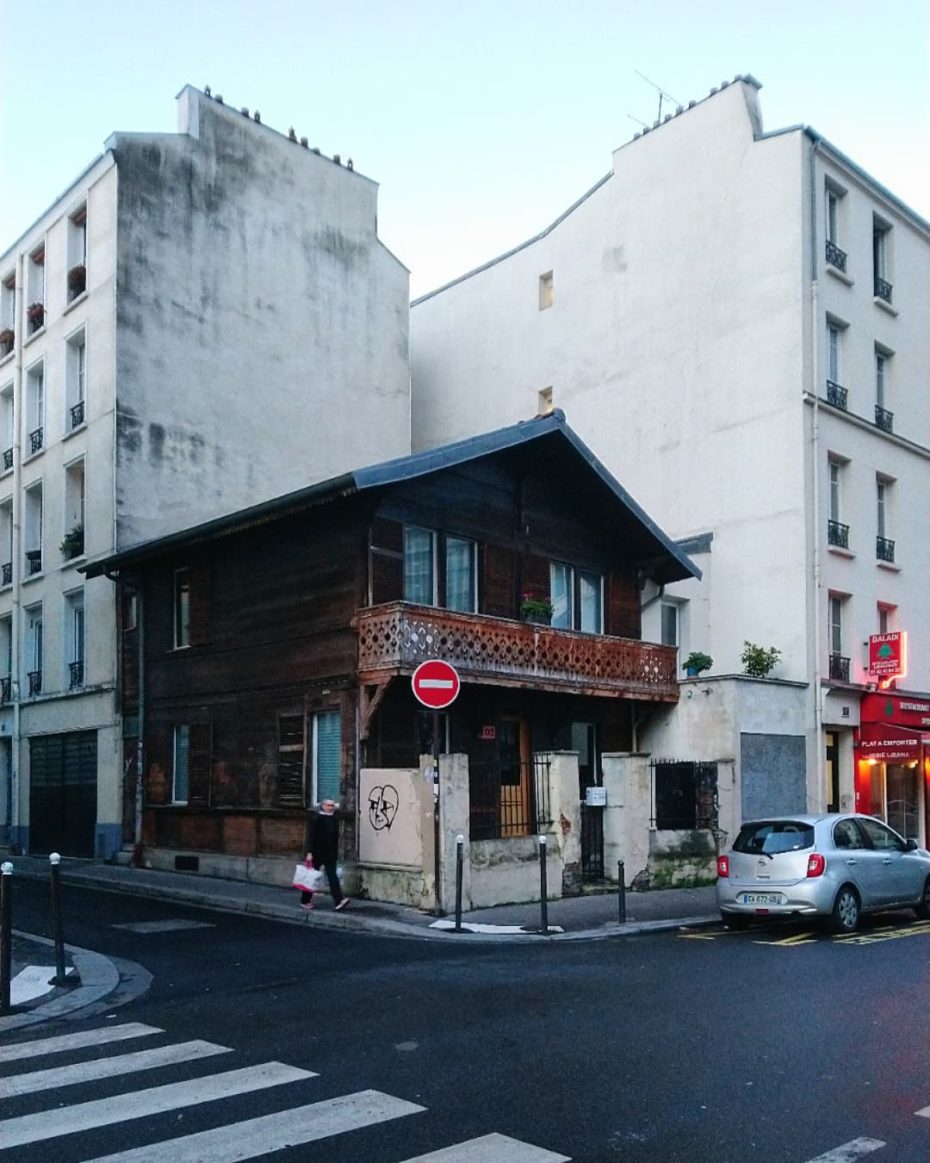 Found on Rue du Meaux in the 19th Arrondissement by Invisible Paris.
6. Guitar Factory from British Pathé TV 1965
7. Someone with a Strong Appreciation for all things Scalloped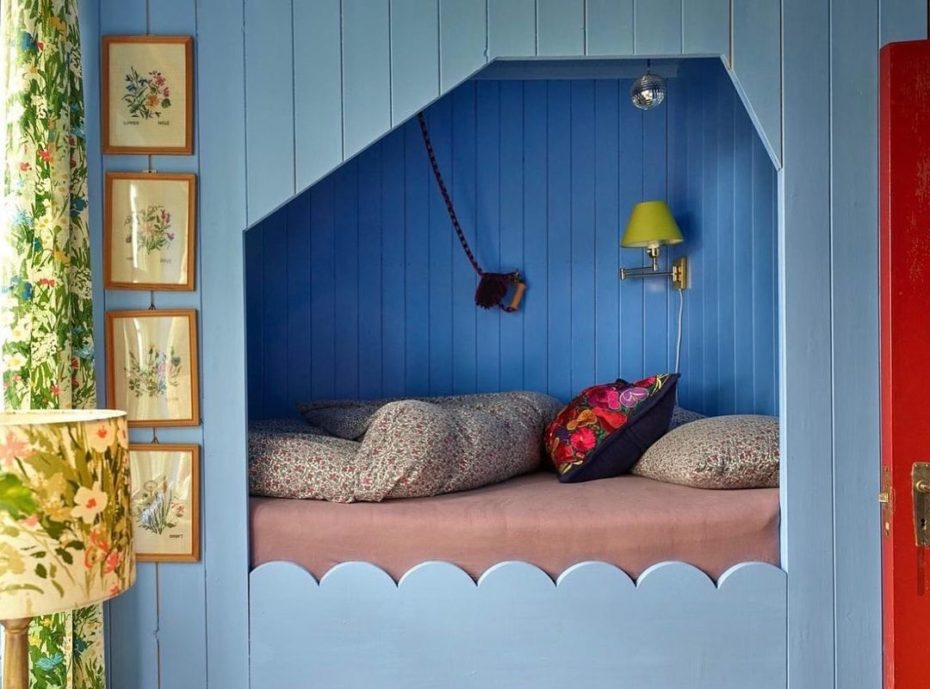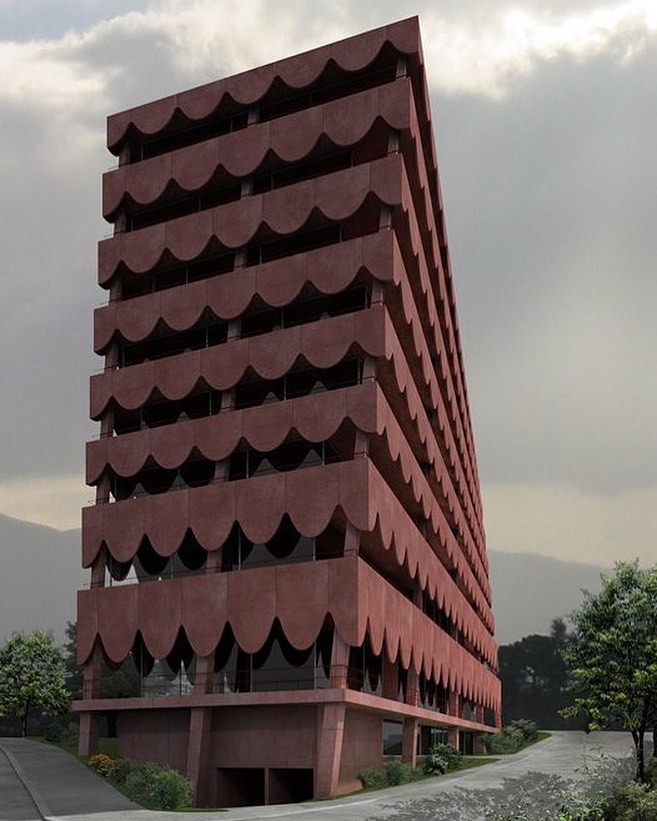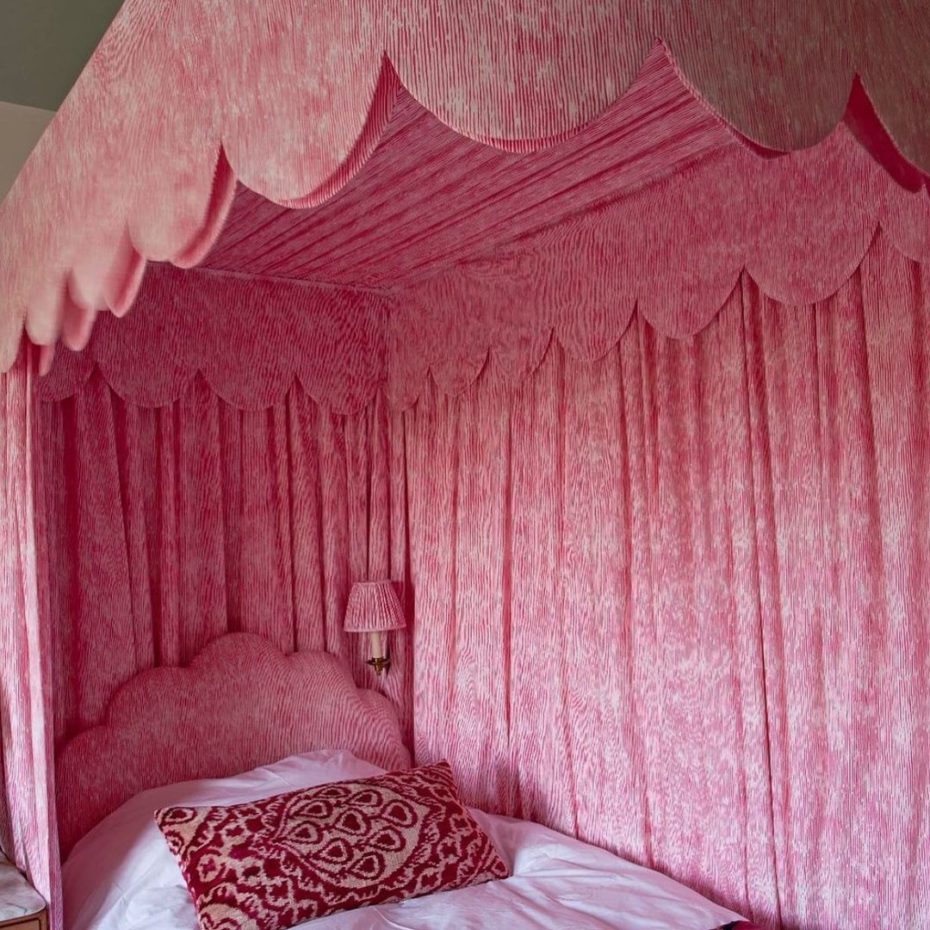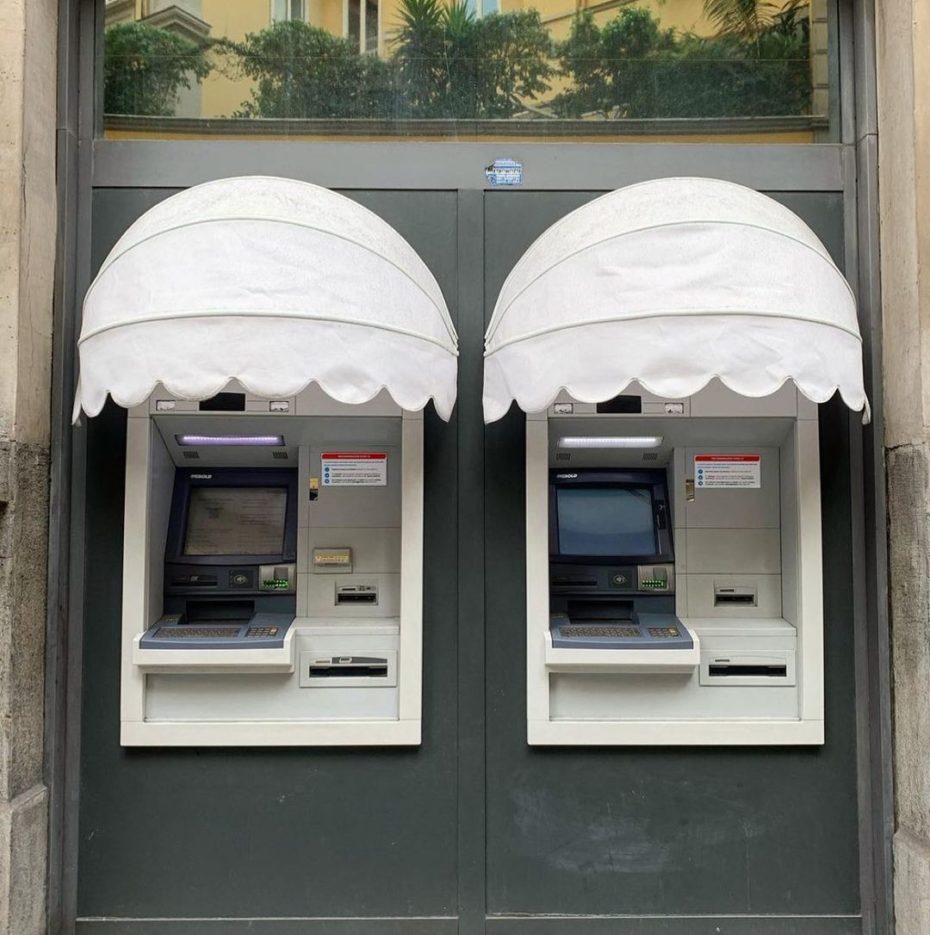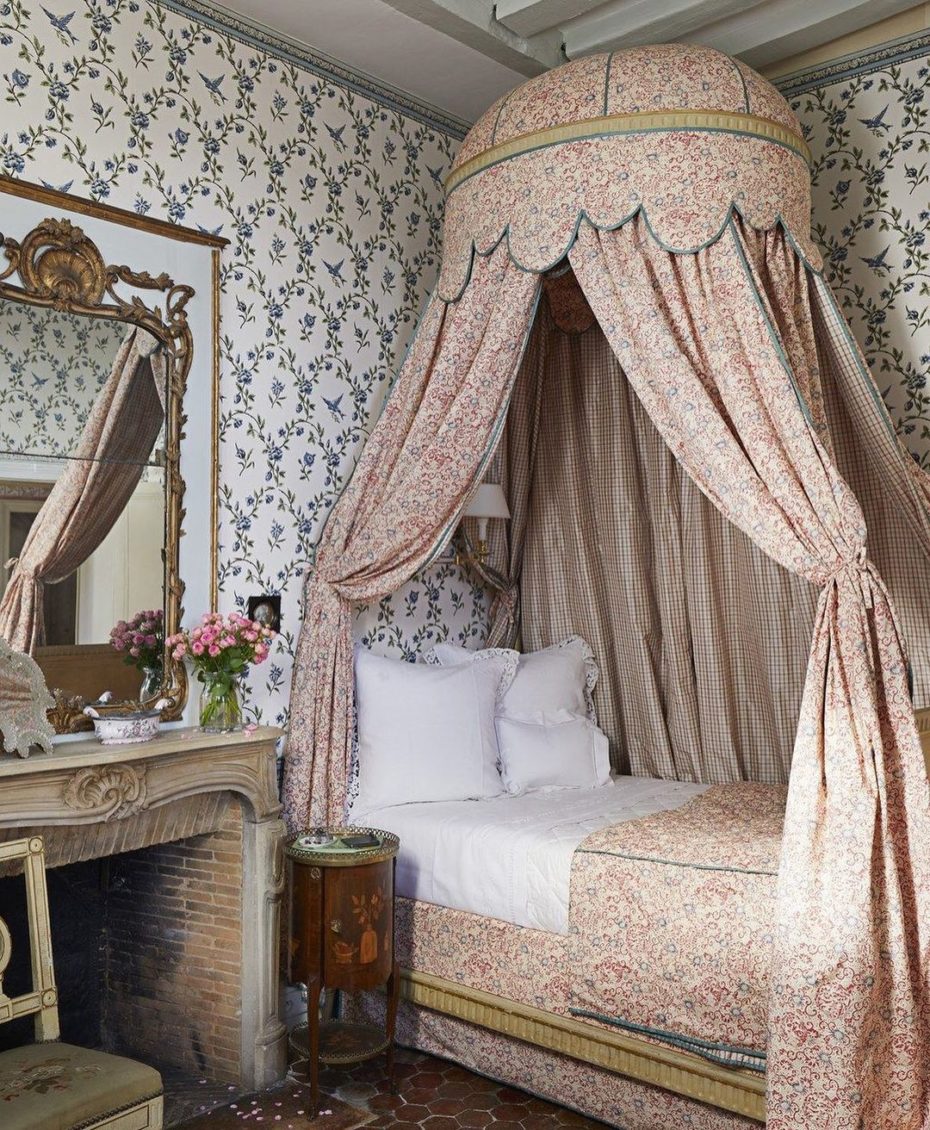 Found on Swoon over Scallops, a delightful dedicated instagram account.
8. The Bagworm Moth Caterpillar collects and saws little sticks to construct 'log cabins' to live in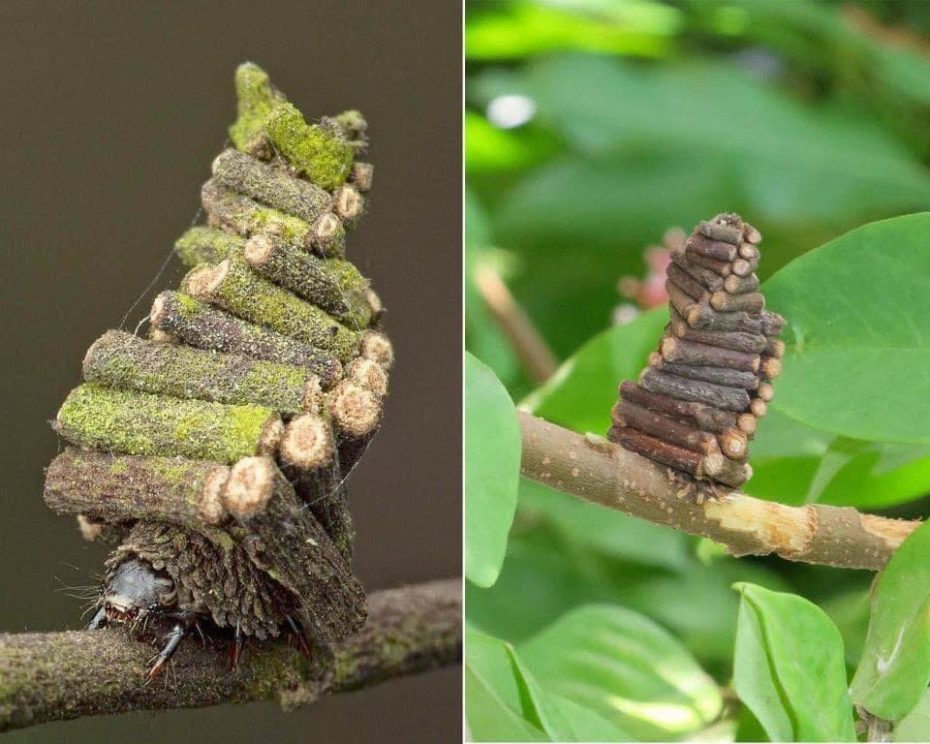 Found on Reddit.
9. A Lesser Known Artist who Revolutionized Landscapes Painting
10. A Young Student Secretly Photographed People with Hidden Spy Cam in the 1890s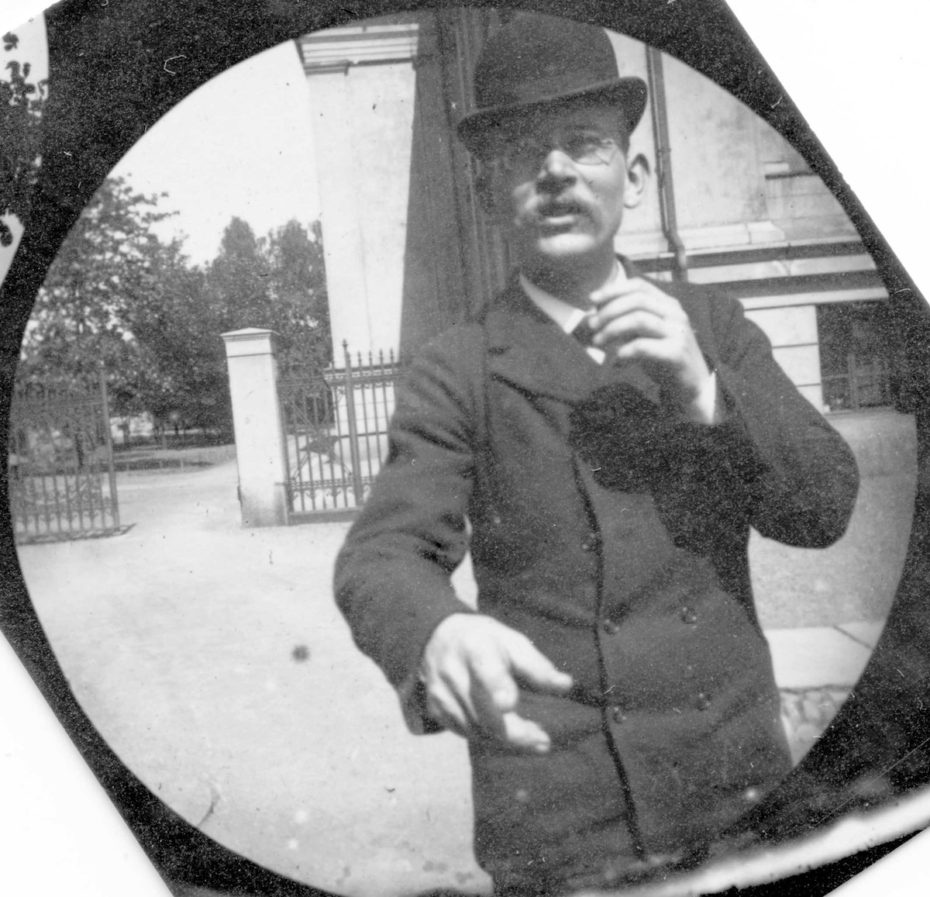 Carl Størmer (1874-1957) was a young student of mathematics when he purchased his first hidden camera. It was so small that the lens fit through the buttonhole in his vest with a cord that led down to his pocket…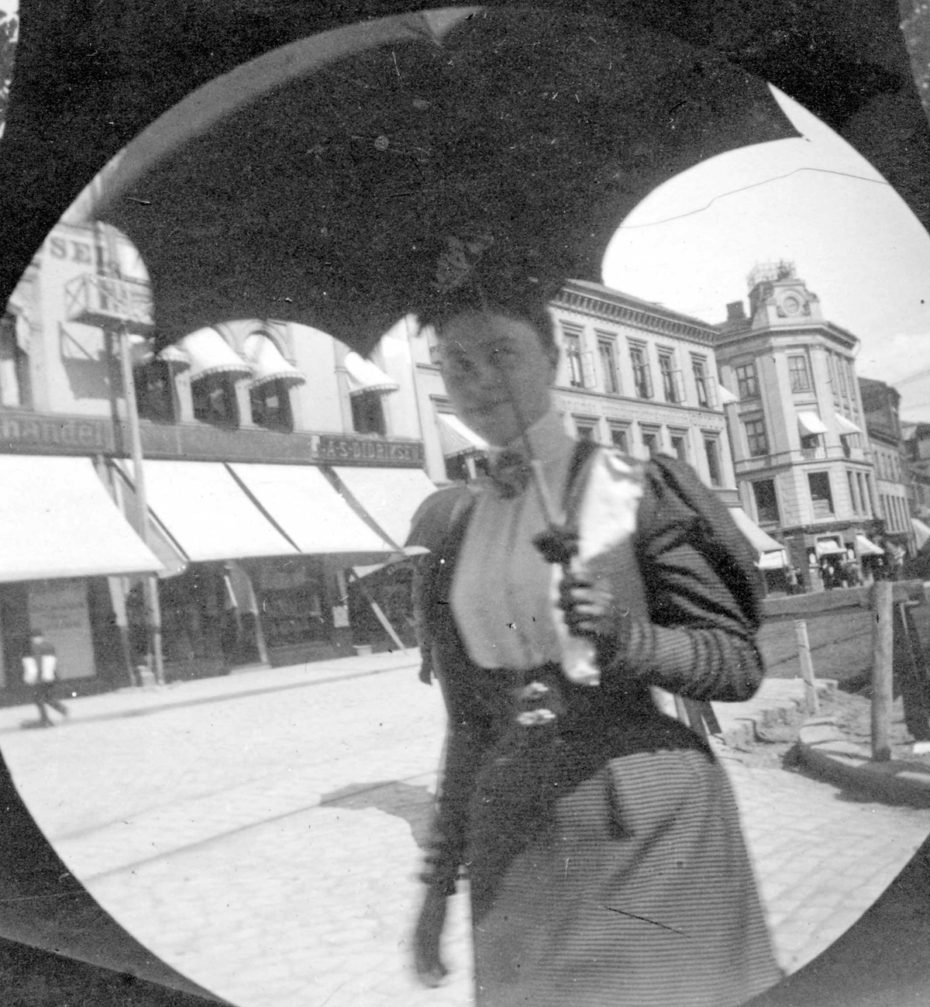 …he revealed it was actually a secret crush that led him toward photography. "When he was a young man at Oslo University he fell in love with a lady whom he did not know and with whom he was too bashful to become acquainted."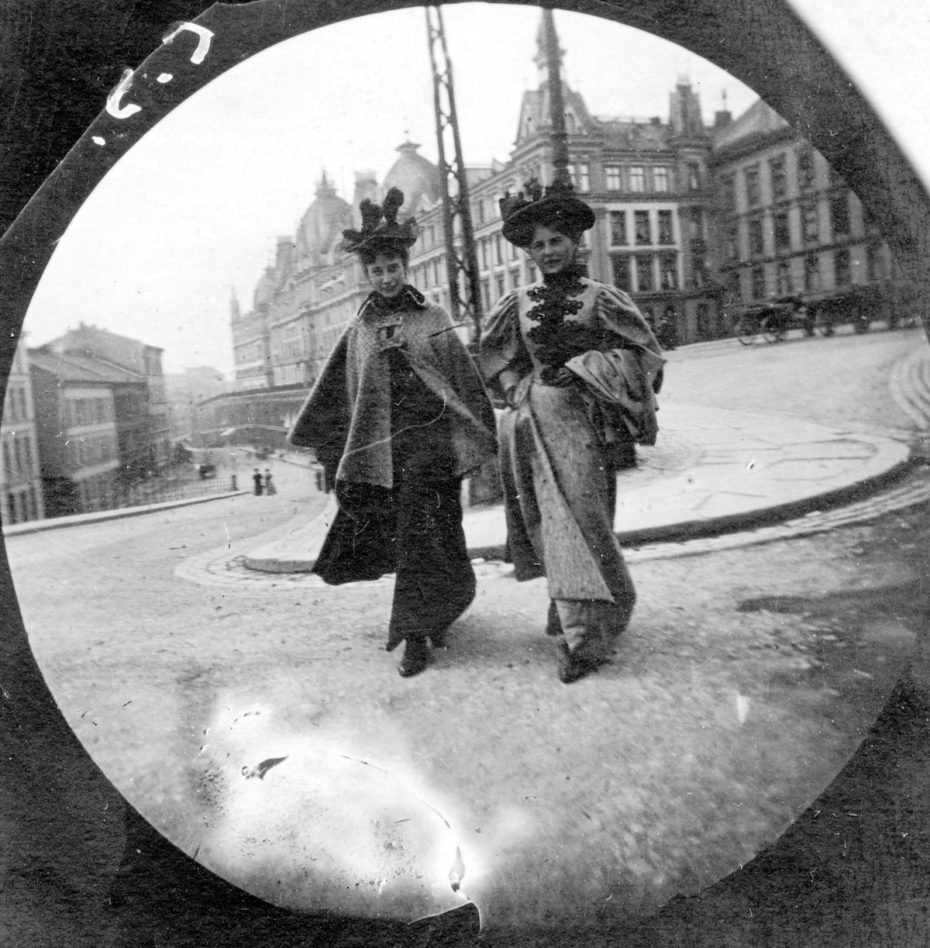 The results are close to 500 secret images that show a wide range of people in a casual, relaxed state. Working like a paparazzo, Størmer would greet his subjects and then snap away as they approached. Friendly salutations and suspicious glances play out across his work, serving as some of the first examples of street photography.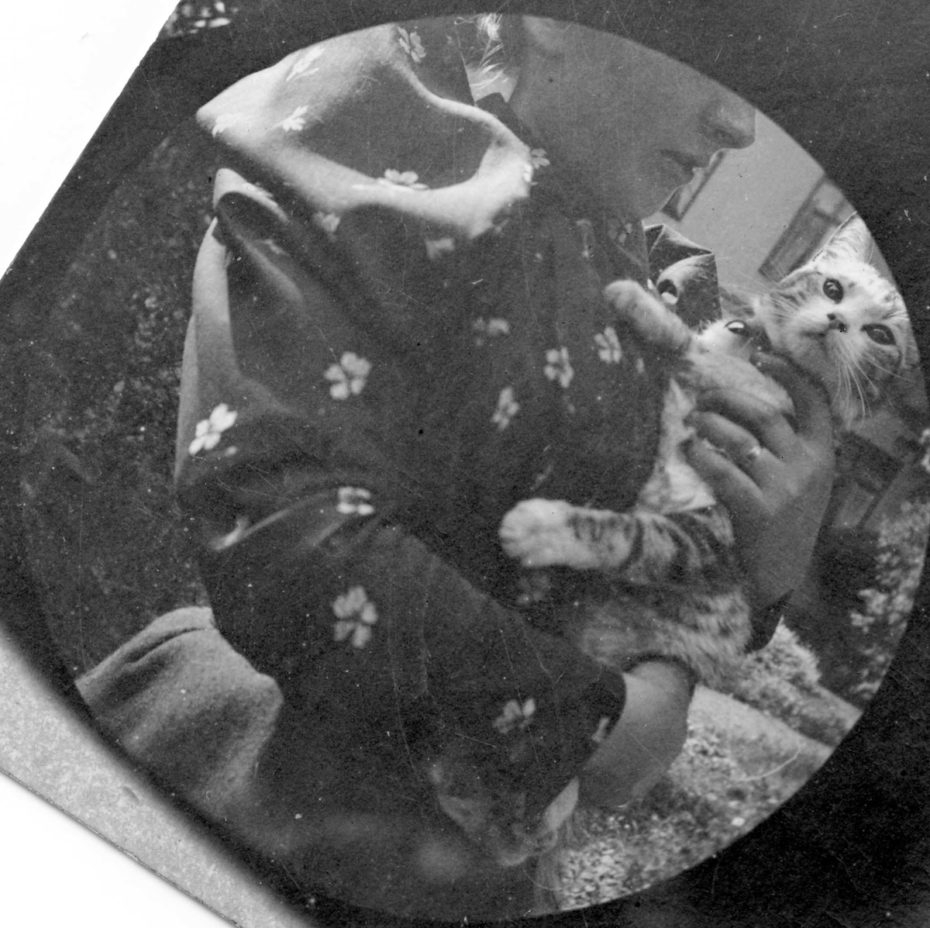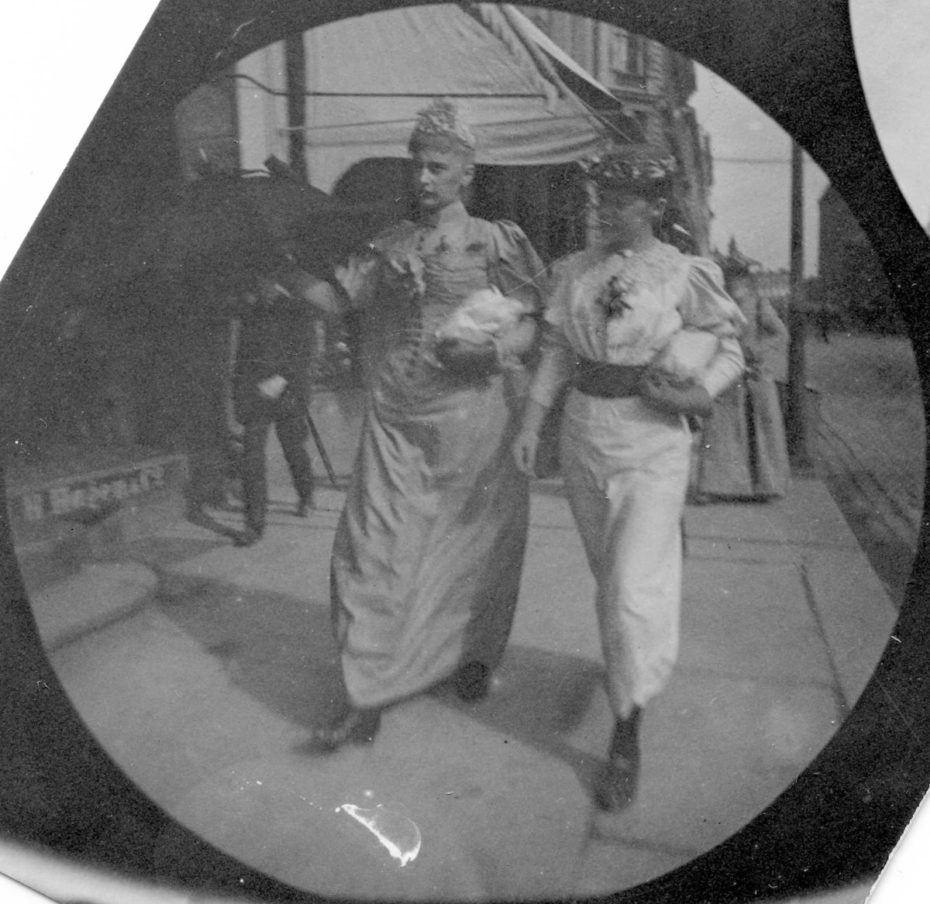 More found on My Modern Met.
11. When Golden Girls Taught us about AIDS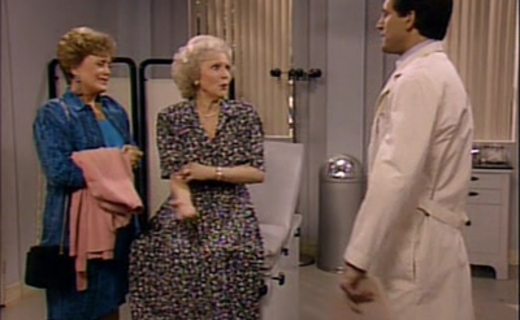 When Betty White's character, Rose Nyland, on The Golden Girls, had a brush with HIV, the episode, titled "72 Hours," centered on Rose after she learns that a blood transfusion she received may have exposed her to HIV. The message of the show was that HIV and AIDS had the potential to affect anyone.
Article found on NPR.
12. Reasons for Admission to an Asylum (1864 – 1889)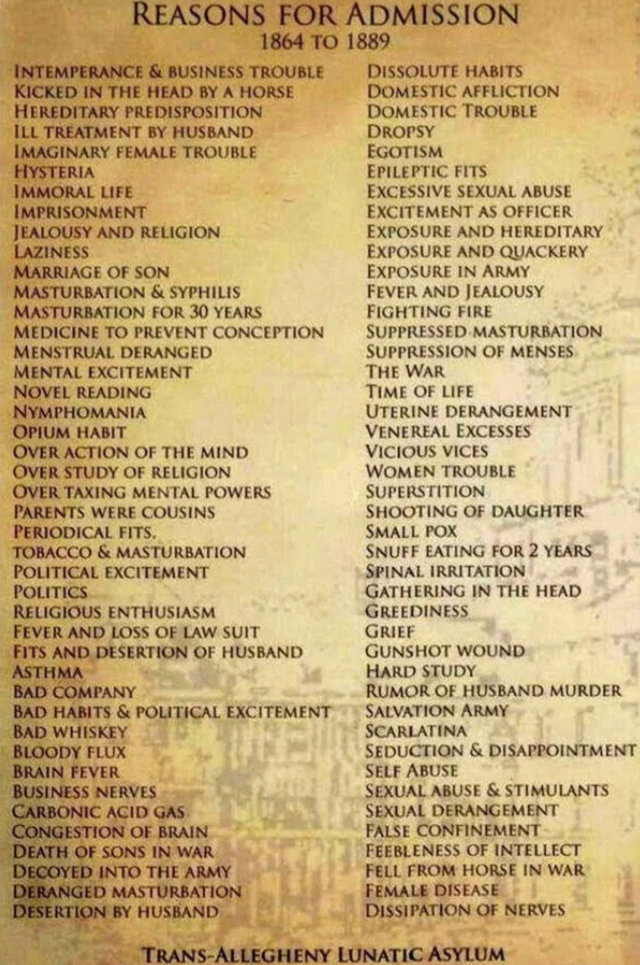 Found on Reddit.
13. Here's to Staying Healthy in 2022