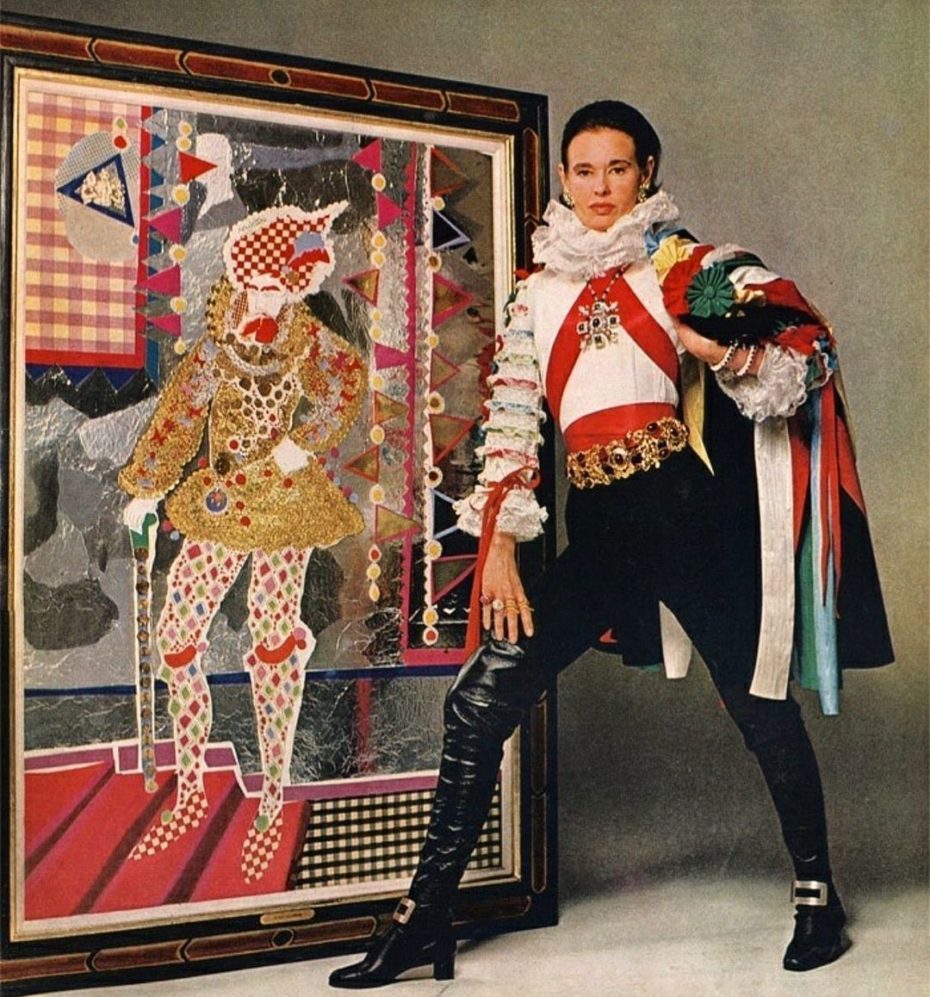 The daughter of an American family whose name means "filthy rich" in common parlance, was also the center of a vicious custody battle, a muse, a mother, and a wife several times over. She endured unimaginable tragedy. She left her mark in the arts, and fashion, and today her famous son does his best to carry on her legacy. Let's take a stroll through the years (and the outfits) with this vintage muse de jour, Gloria Vanderbilt.
Gloria Vanderbilt was born on February 20, 1924 into the kind of privileged world that American lore is built on. The Vanderbilts are more famous for their wealth than anything else, but let's dive into their family history to get a little bit of background on Gloria.
Reginald Vanderbilt was the great grandson of Cornelius Vanderbilt, who built their fame and fortune on the railroad. It would seem that by the time Reginald was an adult, however, he was bent on spending his way through the family legacy (or his portion of it, anyway. His sister, Gertrude, made much wiser financial choices). At age 43 he decided to marry a 17 year old woman named Gloria Morgan. Not long after, Gloria Morgan gave birth to a daughter, whom she named after herself. This small- and wealthy- family had only 15 months together before the first tragedy of Gloria's life struck when her father, Reginald, finally succumbed to alcoholism. This left Morgan poised as a wealthy widow and single mother, but it was not going to play out like she thought it would…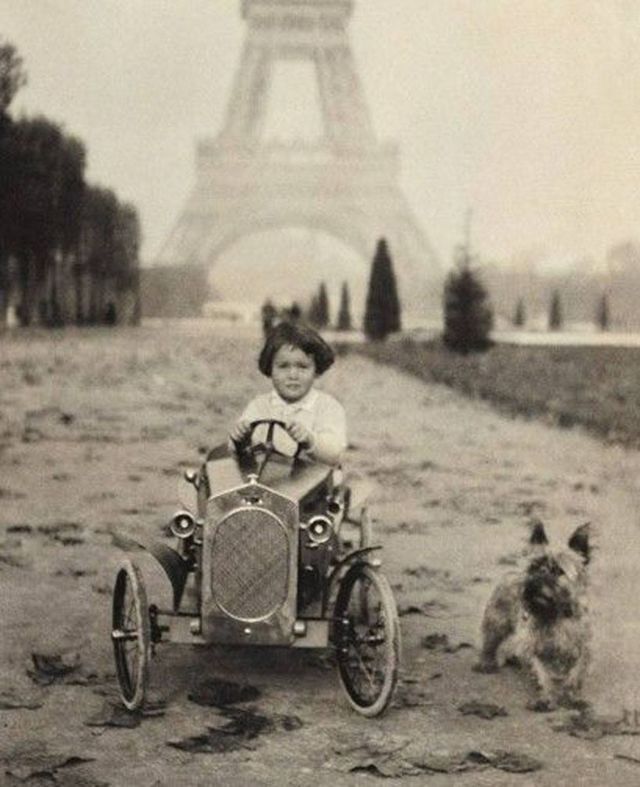 Perhaps, given what was to follow, we should consider the fact that Morgan was a teenager when her mother encouraged her to marry a much older man. When Reginald died, each of his daughters (Gloria had a much older half-sister, Cathleen) inherited a $5 million trust from their grandfather, and the young widow Gloria Morgan Vanderbilt received…$423, 761. Today that would be about $6.8 million, which sounds like quite a bit of money (because it is), but for the extravagant lifestyle that Morgan had become accustomed to, and expected, it was a pittance. It was clear to Morgan that her daughter Gloria now held the keys to the kingdom. Thus would begin years of custody battles, neglect, and manipulation for young Gloria.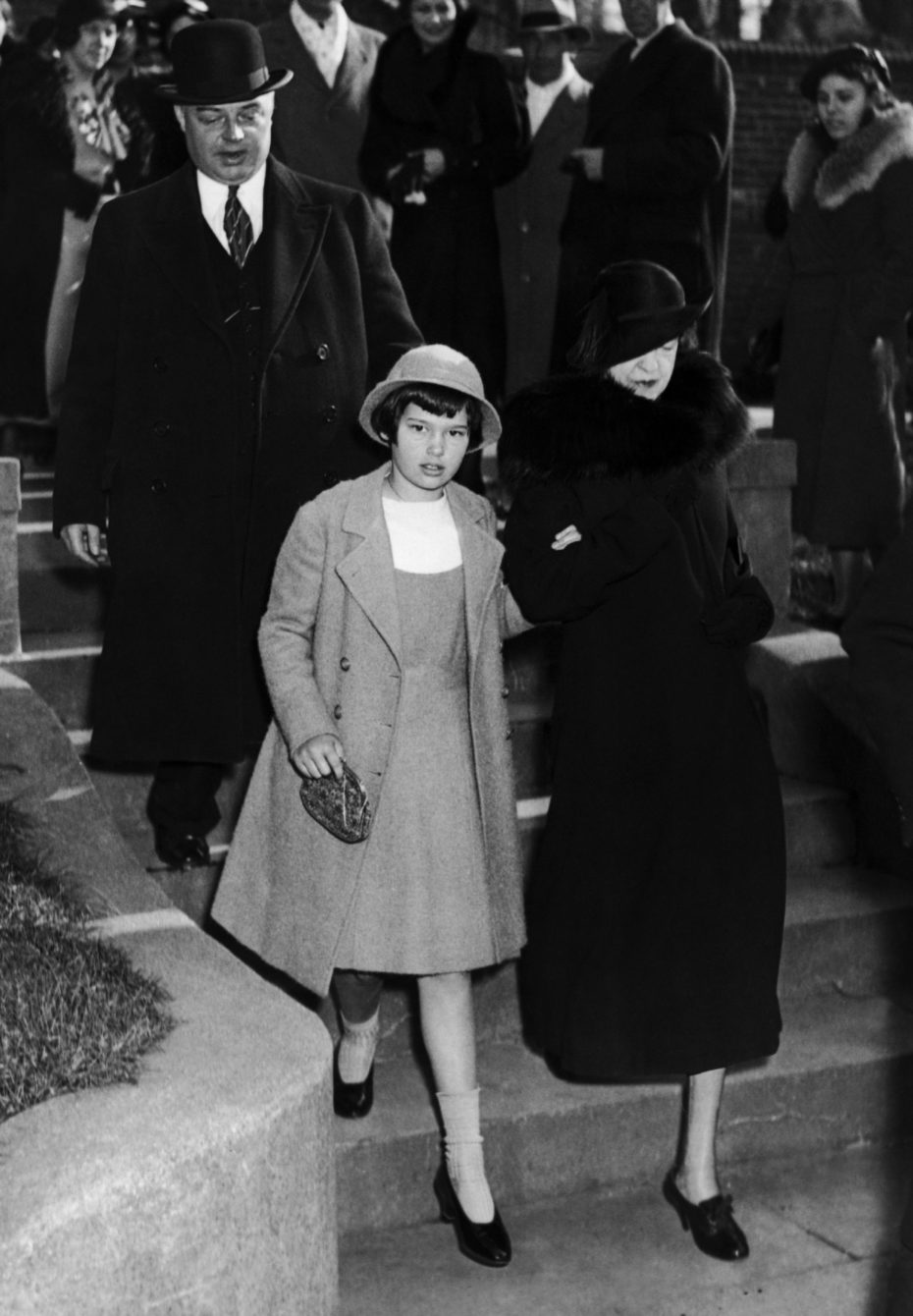 Morgan moved her daughter, and her daughter's nurse, "Dodo" from Paris and back again. Morgan's mother, Laura Delphine Kilpatrick Morgan (or just "Naney Morgan" to little Gloria Vanderbilt), also often accompanied them since she disapproved of her daughter's extravagant lifestyle. Naney Morgan's goal was her daughter to marry rich again. It worked once, right?
No one wants to be the subject of something known as "The Trial of the Century", but unfortunately Gloria was. This little girl was right in the middle of a vicious custody battle between her mother, her Naney Morgan, and her father's sister, Gertrude Vanderbilt Whitney. Gloria watched her future being battled out in court, between her mother and grandmother (who turned on each other in court); and her rich, artistic, and mysterious Aunt Gertrude. Through it, she sought comfort from her beloved nanny, Dodo. Ultimately the court would rule in favor of her wealthy Aunt Gertrude, and Gloria would only see her mother occasionally over the next few years of her life. And Dodo? The court ruled that she was unfit to care for Gloria, and was sent away, breaking Gloria's heart. In the 2016 documentary, Nothing Left Unsaid, Gloria explains that for the rest of her life, she would carry around a fear of abandonment. When it came to men and her relationships, she would be quick to leave first, rather than risk being left by them. She would struggle to find the kind of love and security she craved, and when she did at last, it would be over too quickly.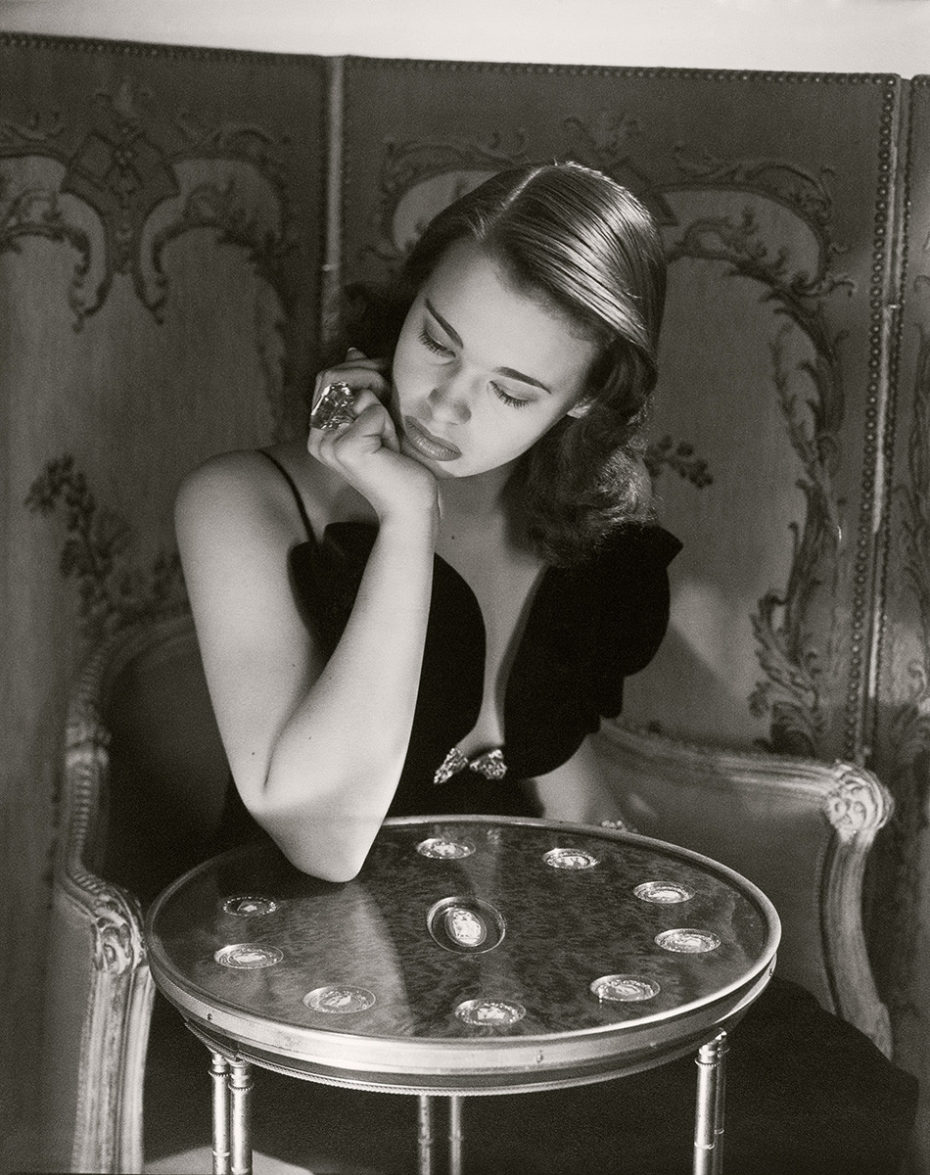 Gloria was raised by her paternal aunt in a world of art, fashion, wealth, and privilege, but also restriction. Aunt Gertrude was strict, and not one to give in to teenage whims. Gloria found an escape when she went to visit her mother in Hollywood in 1941. There she was dazzled by movie stars, and even allegedly had relationships with big names like Howard Hughes, Marlon Brando, and even the novelist Roald Dhal. She was finding her feet in the world and definitely not willing to return to the boring life she had back east. So, in 1941, when she was just 17 years old, she married 32 year-old movie producer and agent, Pasquale DiCicco, with all the glamour of American royalty.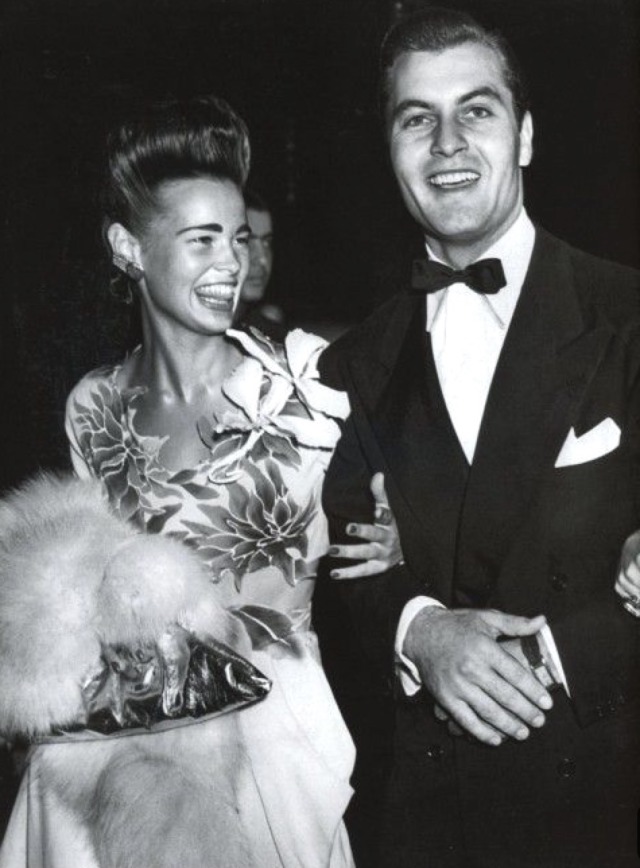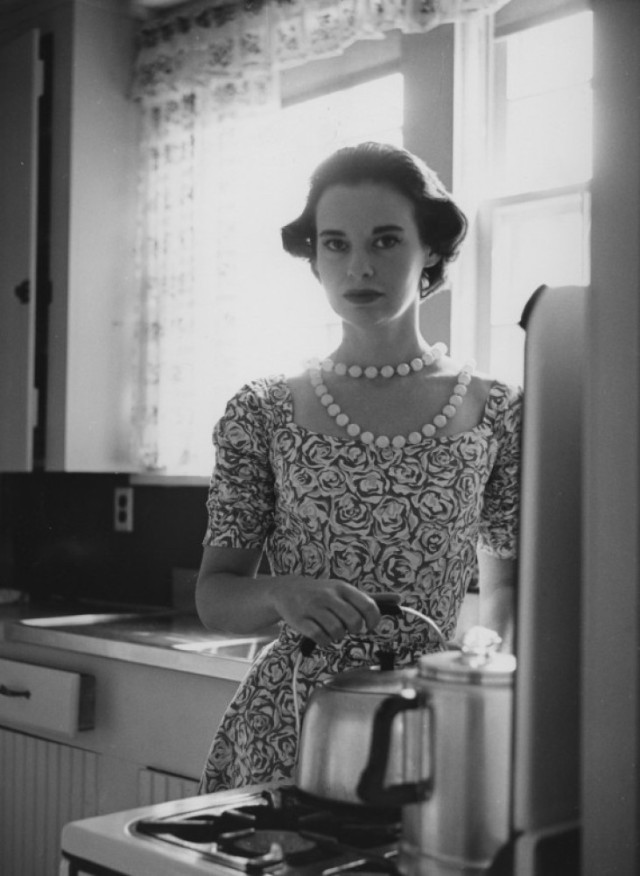 The marriage was doomed to be short-lived, however. Her husband, "Pat", was famously alleged to be part of the mob, and at home he was not afraid to physically abuse his young wife. Gloria would later describe these instances of violence; "He would take my head and bang it against the wall. I had black eyes." She and DiCicco divorced just after she turned 21, and could finally claim her $4.3 trust. Suddenly the world was wide open for Gloria again.
Gloria rebounded fast after her horrendous first marriage, this time marrying a man named Leopold Stokowski. He was part of the Hollywood set, like DiCicco, and was also quite a bit older than Gloria. This didn't seem to matter to Gloria, though. She would recall, "I knew him for a week and married three weeks later." He was rumored to be a man about town, but he and Gloria settle quietly into married life. They had two sons together, Leopold Stanislaus "Stan" in 1950, and Christopher in 1952.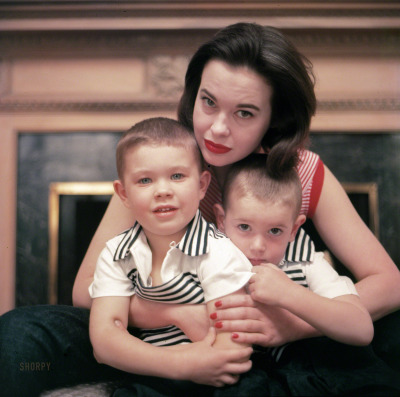 During this time of her life, Gloria wasn't just getting used to motherhood and family life, though. She was finding her feet, and her feet were leading her into the world of the arts. She studied at the Art Students League of New York, and started acting. In 1955, Gloria landed a role in a Broadway production of The Time of Your Life, by William Saroyan. She also appeared in a few tv shows (IMDB lists these as mostly small parts on shows like Kraft Theatre, Playhouse 90, and Shirley Temple's Storybook, among others). She would also publish a book in 1995 titled Love Poems, and lend her voice for radio work. Creativity, in many forms, would stay a theme in Gloria's life.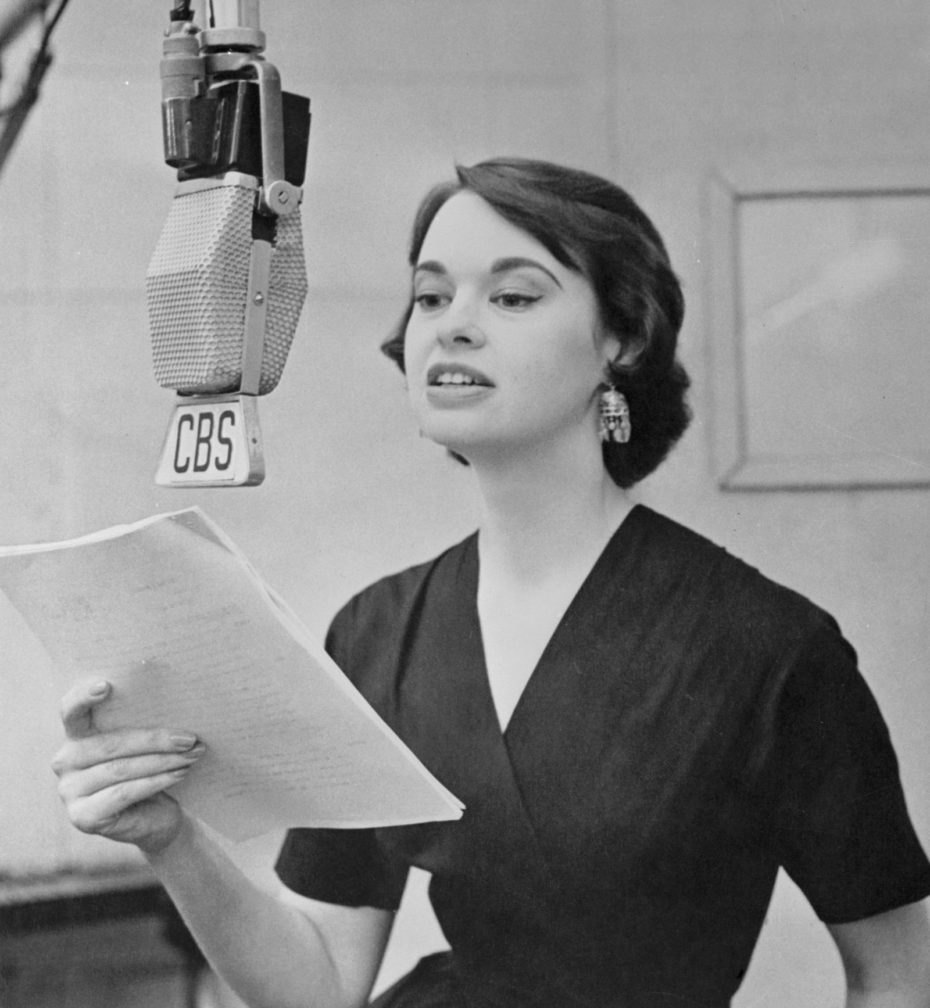 Rubbing shoulders with the stars of the day, the jet set, the rat pack, the artists, and the creatives who were the trend setters for all that was fashionable and glamorous, it seems almost inevitable that Gloria Vanderbilt would have an affair with Frank Sinatra. "As a lover, he made me believe I was the most important person in the world to him," she recalled to the Daily Mail. Their relationship was brief and intense. She was still married to Stokowski during this time, but the marriage soon ended. Stokowski had wanted to keep Gloria isolated and in their home, but of course, this was not how Gloria wanted to live her life.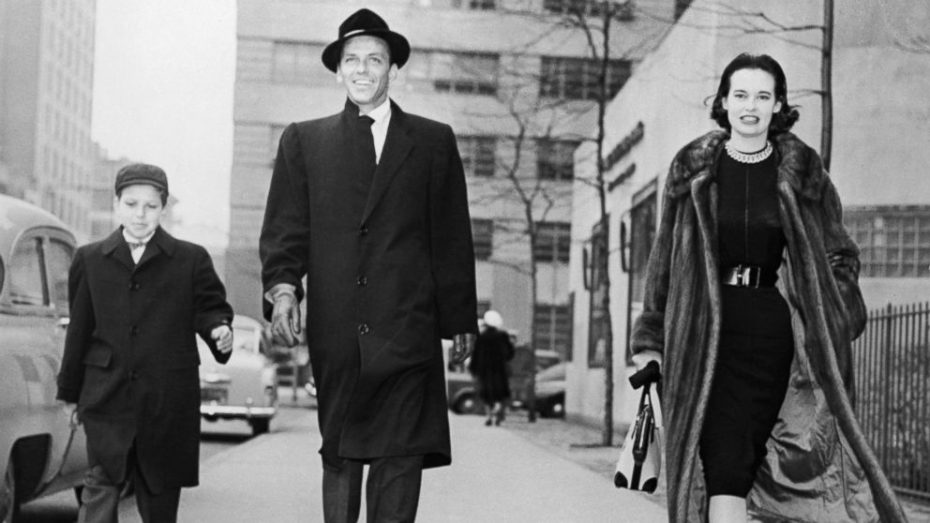 In 1956 Gloria married Sydney Lumet, a Hollywood director and producer. Ever the style icon, Gloria wore a gown made of French linen from 1830. Their marriage seems to be have been peaceful, if unremarkable. They both continued to pursue their careers, and move amongst the most chic and glamorous.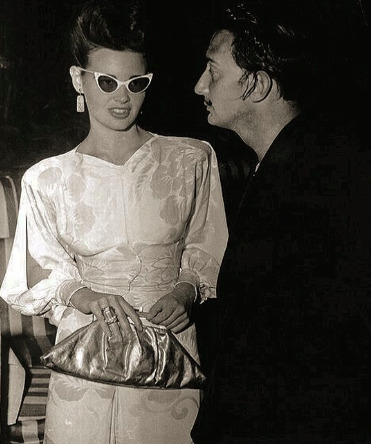 Gloria and Sydney Lumet stayed married for eight years. During this time, Gloria continued to act in plays and in TV shows. She was also still an avid artist, having had her first exhibition in 1948, and by 1968 Hallmark had a licensed line of work from her. They ended their marriage on good terms, and remained friends.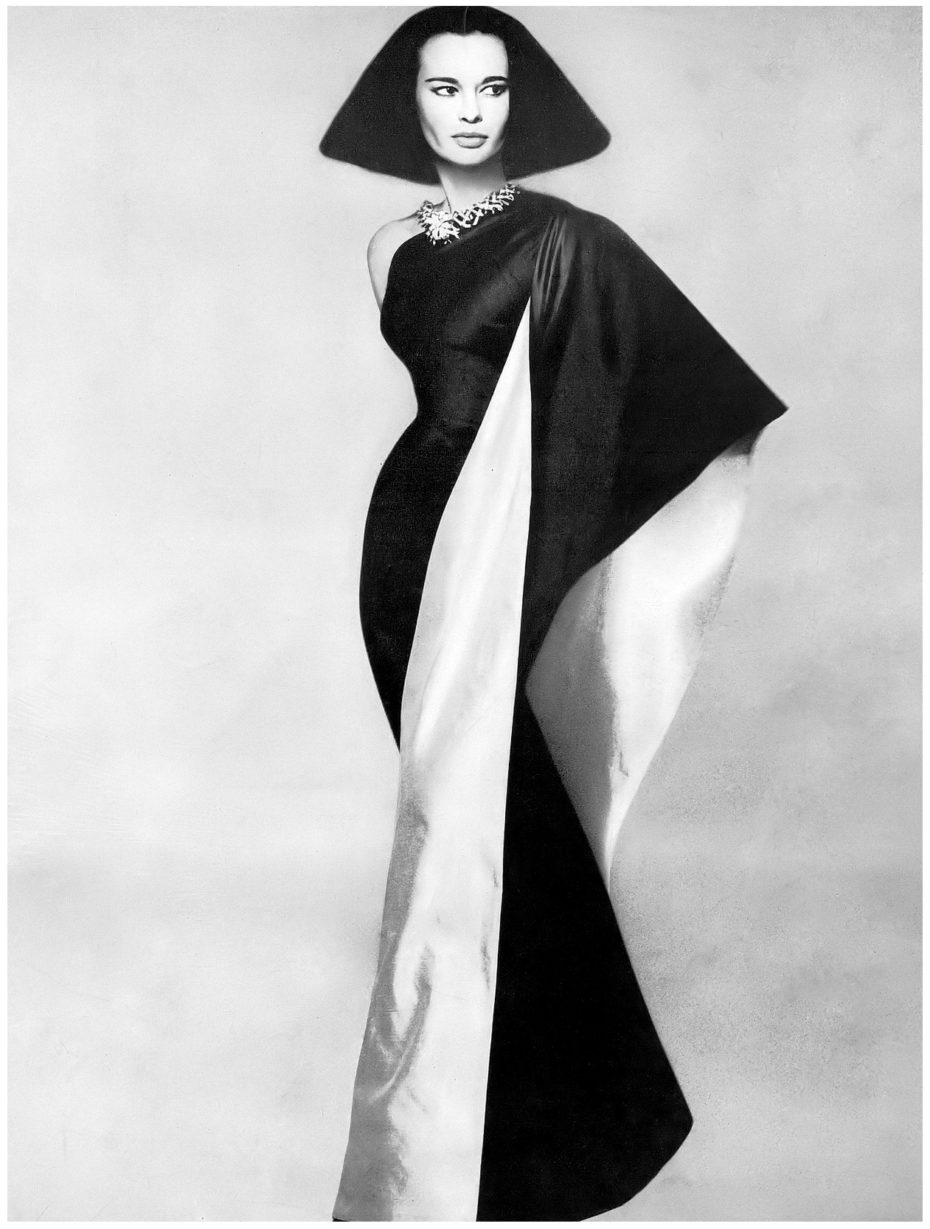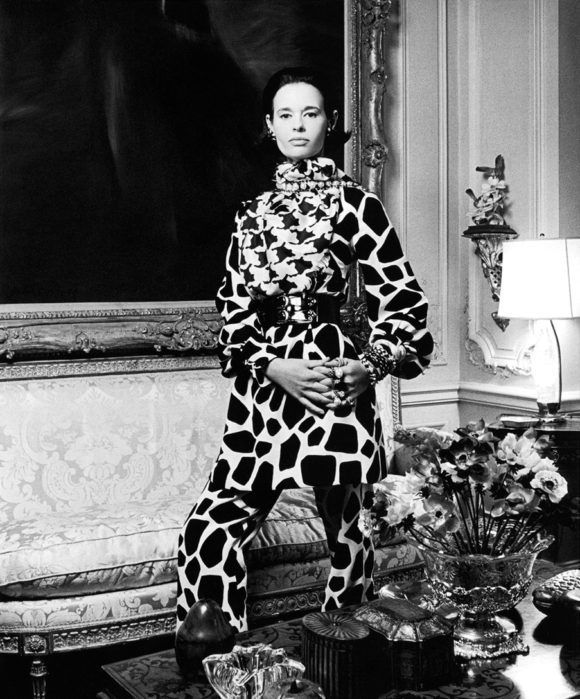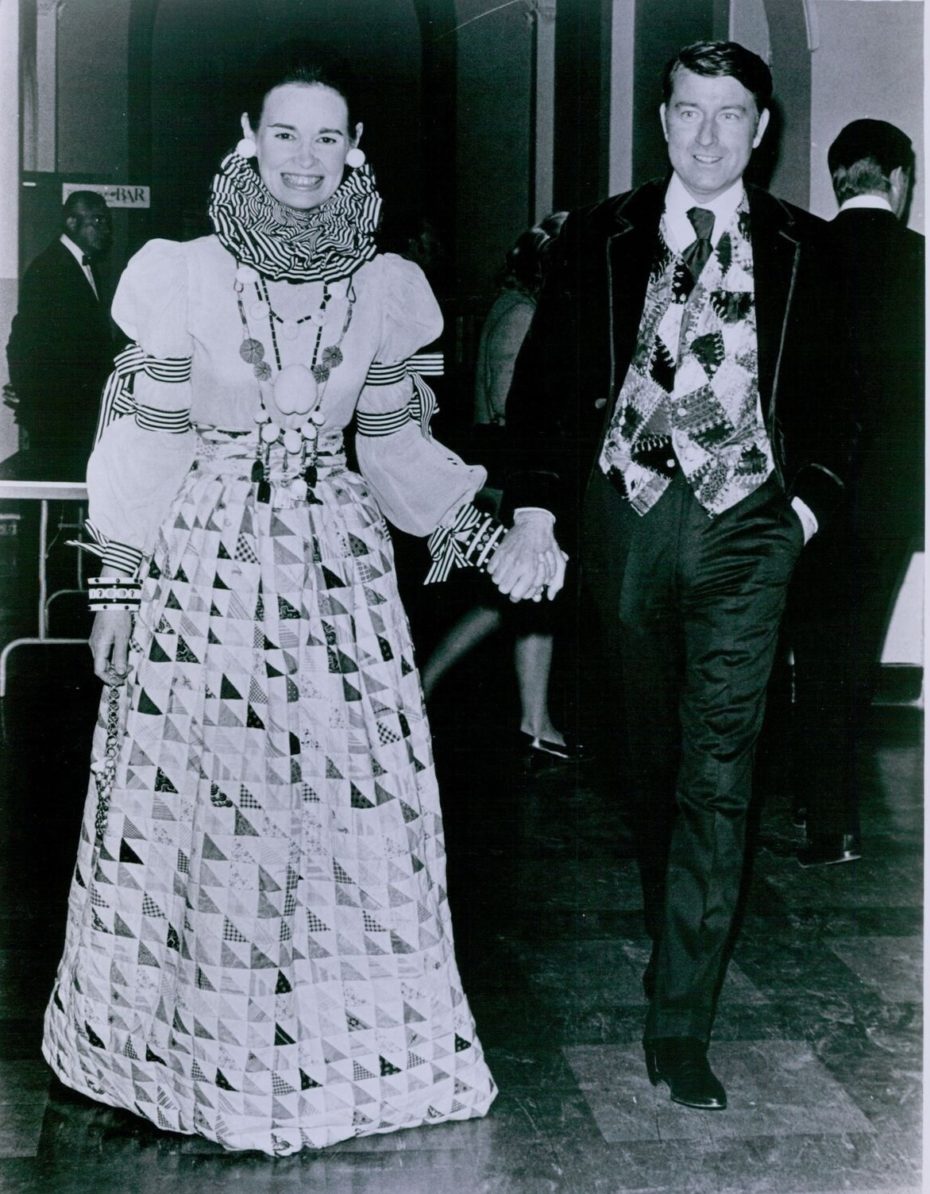 Gloria Vanderbilt met the man she considered the love her life in December of 1963. Wyatt Emory Cooper was an author, screenwriter, and actor, and seemed to fit right in with Gloria's lifestyle. He was also, it seemed, and exemplary husband and father. They welcome two sons, Carter Cooper in 1965, and Anderson Cooper in 1967. It seemed that at last, Gloria had found the family life and security she had been craving since she as a little girl who could not get her mother to love her.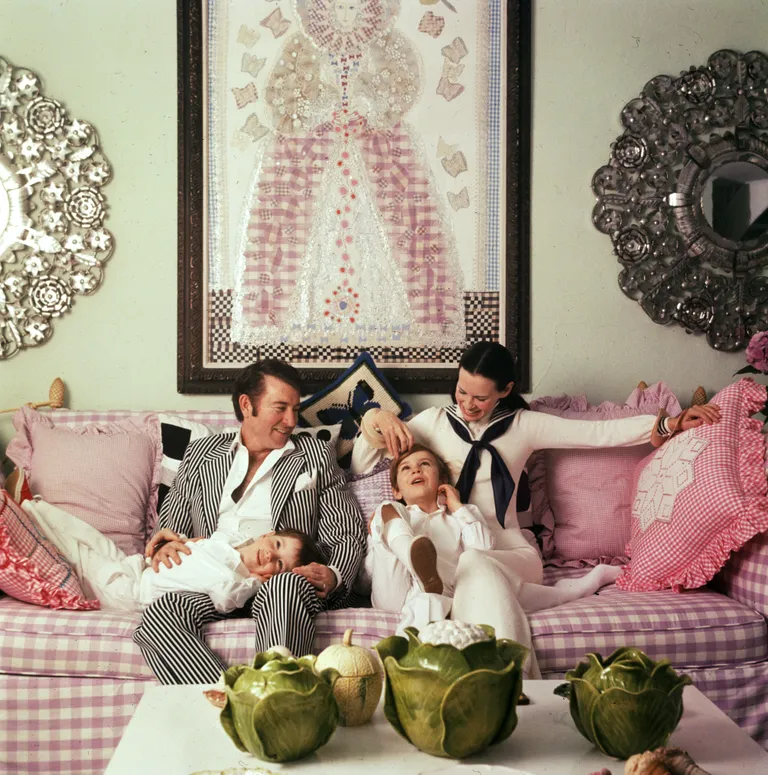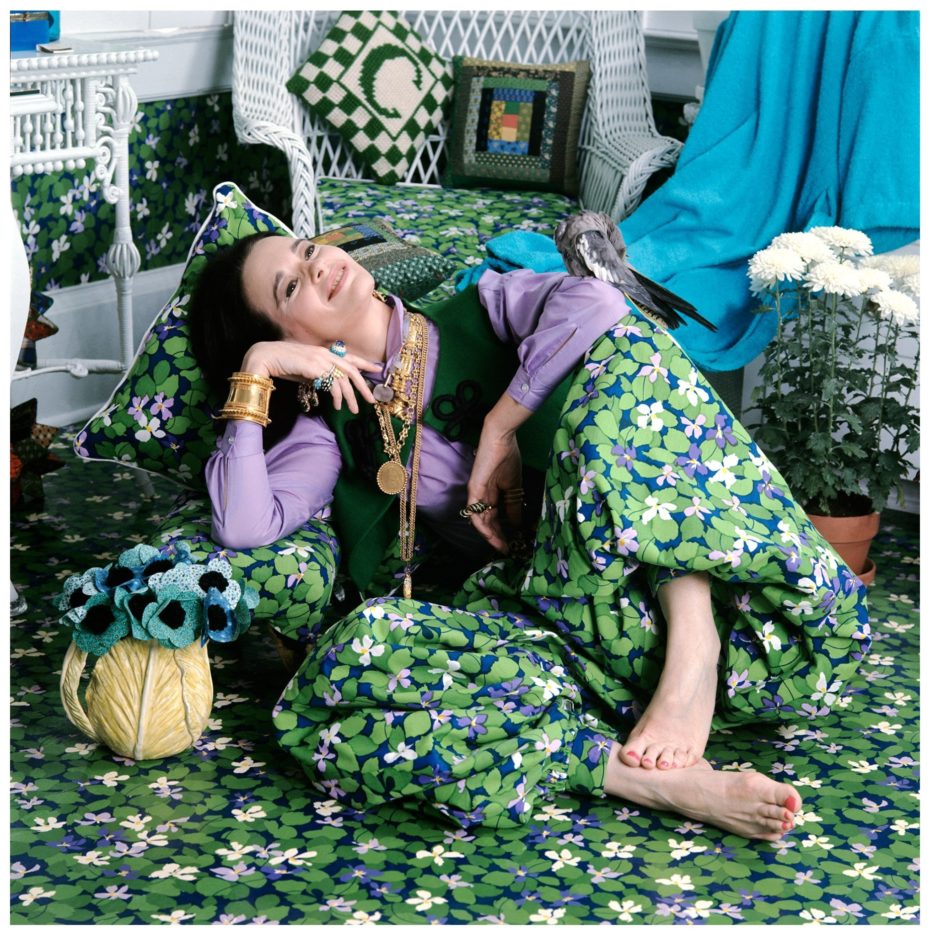 The 1970's had arrived, and besides her life with her husband and children, Gloria was also branching her artistic career into fashion. After decades of being a style icon this seemed like a natural progression. In 1976 designer Mohan Murjani's Murjani Corporation proposed launching a line of designer jeans under Gloria's swan logo, and with her own signature embroidered on the back. When these jeans took off, she saw an opportunity to continue work in the fashion industry, and on her own terms. She sold her rights to her name in the Murjani Corporation and used the profits to found her own company, GV Ltd.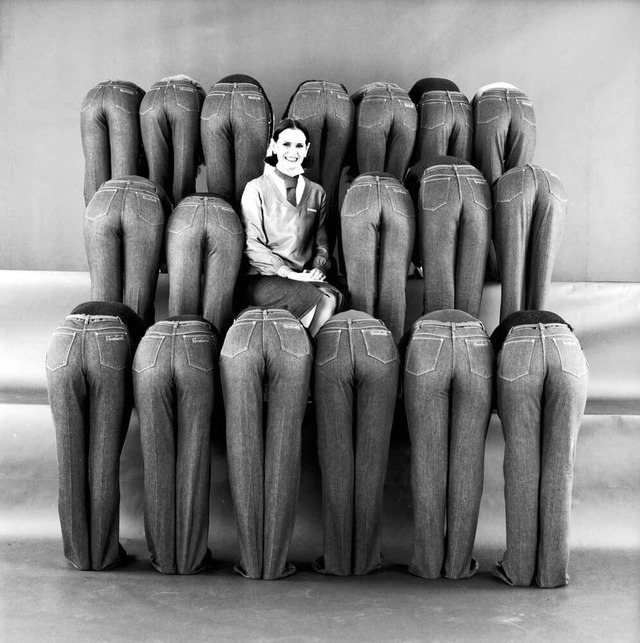 This happy period in Gloria's life came to an abrupt and tragic end when her husband, Wyatt, died during heart surgery in 1978. This was a loss that she and her two youngest sons, Carter and Anderson, would never really recover from.
Perhaps the darkest moment in Gloria's story (certainly the most gut-wrenching) is when she watched her son Carter jump to his death from their own apartment. One day, when both he and his mother were home, he ran through the apartment, through Gloria's room, and out onto the balcony. She caught up with him in time to see Carter straddling the railing, with a 14 storey drop below him. She begged and pleaded with him not to let go. But in the end he did, and so he was buried next to his father in 1988 when he was just 23 years old.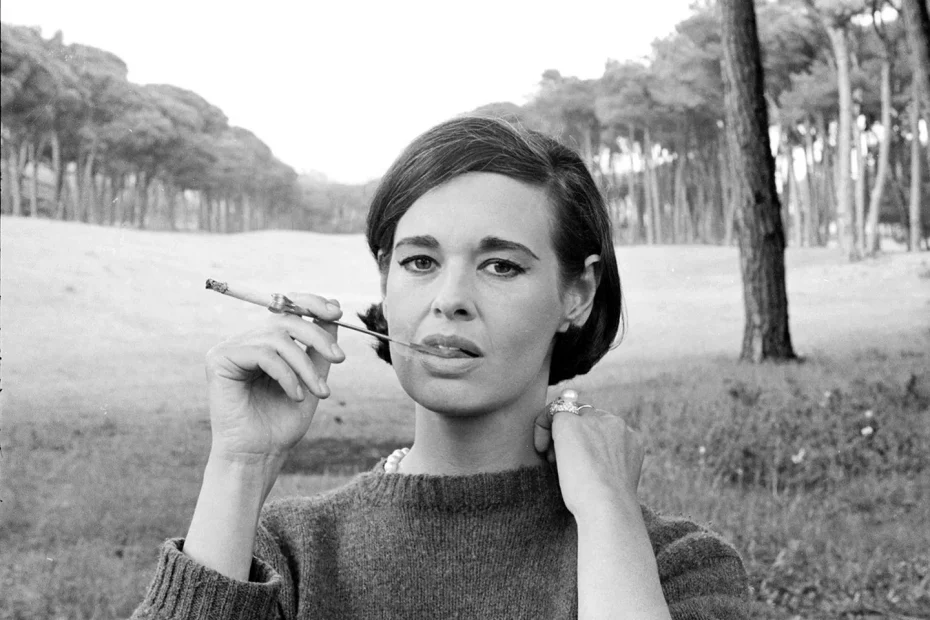 "It's only once that you accept that life is a tragedy that you can start to live." – Gloria Vanderbilt
As the 1980's, and then the 1990's passed, Gloria continued to be a public figure of note. She didn't stop her artistic work, or her career in fashion. She did not remarry, and she remained close with her youngest son, Anderson (you may recognize him as the steely-eyed reporter on CNN). The jeans that she had lent her name to were a smash hit. She published a number of written works, including memoirs, novels, art and decor collections, and even an erotic novel. It seemed that the little girl who had become famous as the "poor little rich girl" that no one loved, but whom everyone wanted, had managed to make a name for herself in other ways after all.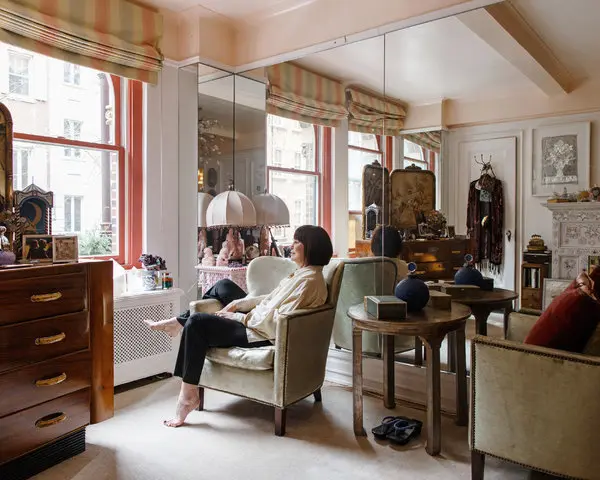 Gloria remained closed with her youngest son, Anderson. In 2016 they published a memoir titled The Rainbow Comes and Goes. The same year a documentary about Gloria's life, and her mother-son relationship with Anderson, also premiered.
Take a tour inside her apartment, filmed the year before she passed away:
Gloria Vanderbilt died on June 17th, 2019, at the age of 95. Thirty-one years after she lost her son to suicide. she was laid to rest next him, and her husband Wyatt Cooper. Her life was long, and full of twists and turns. She remained curious, and creative, and devoted to her loved ones.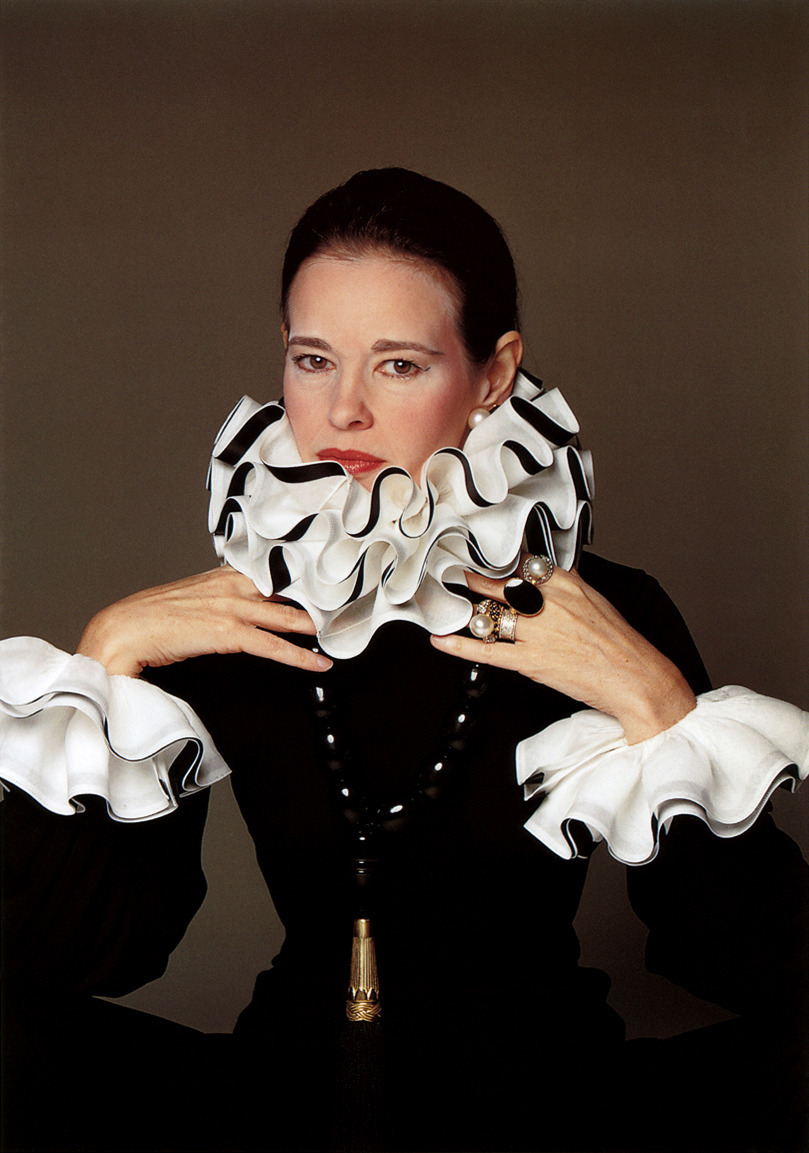 Her son Anderson delivered a eulogy for her. He described the end of his mother's life, when she was slowly succumbing to stomach cancer. "The last few weeks, every time I kissed her goodbye, I'd say, "I love you, mom." She would look at me, and say, "I love you, too. You know that."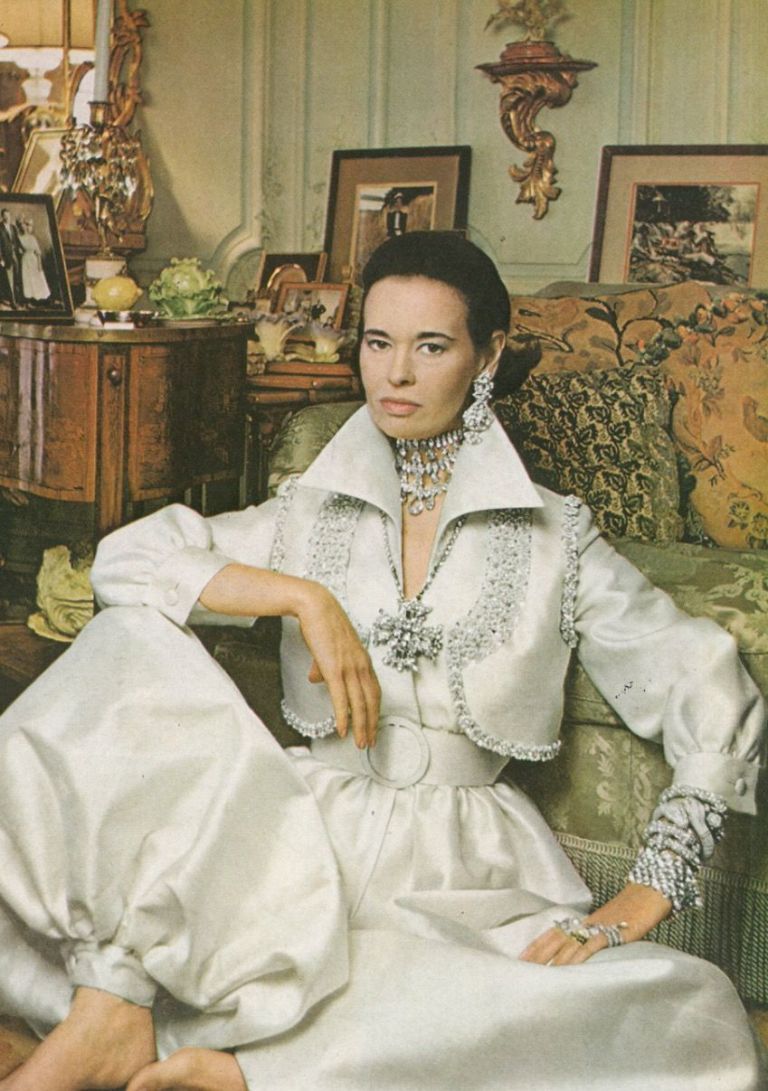 Today Gloria remains a style icon; a muse. Beyond the legacy of denim, there is the woman who not only created art all through her life, but embodied it as well.
"I've always believed one woman's success can only help another woman's success."
Gloria's personal Instagram account is still online.