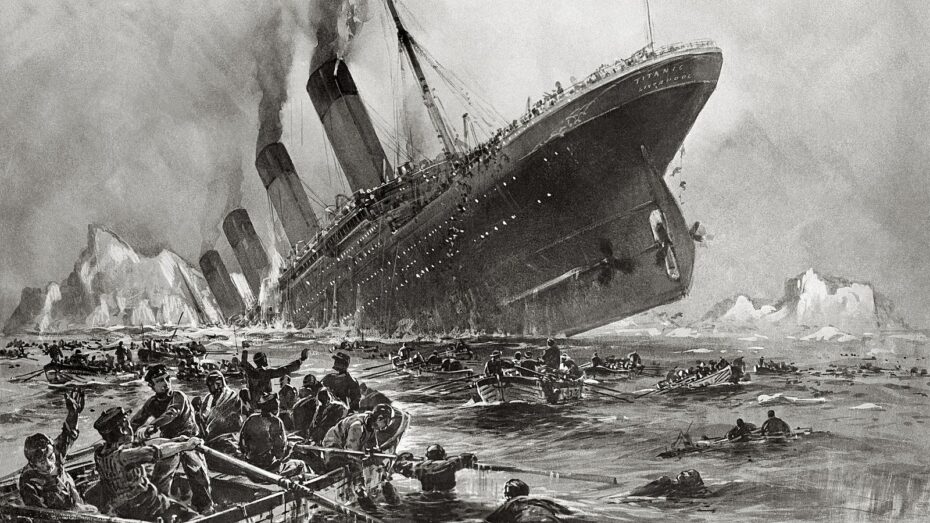 We Know Jack and Rose but what about Joseph and Juliette? The Titanic was the greatest shipwreck of the 20th century and most of us grew up with the love story of the James Cameron film. He built one of the world's most iconic affairs with fragments of real stories from the passengers on board, but one of the great love stories of Titanic is rarely recounted. Joseph Laroche was the only Black man in second class aboard the White Star Line vessel. It is said that he was the only Black passenger on the ship apart from employees and his young daughters. History as we have come to know it, has often erased people of colour from popular media and has given us a white washed perspective of the past.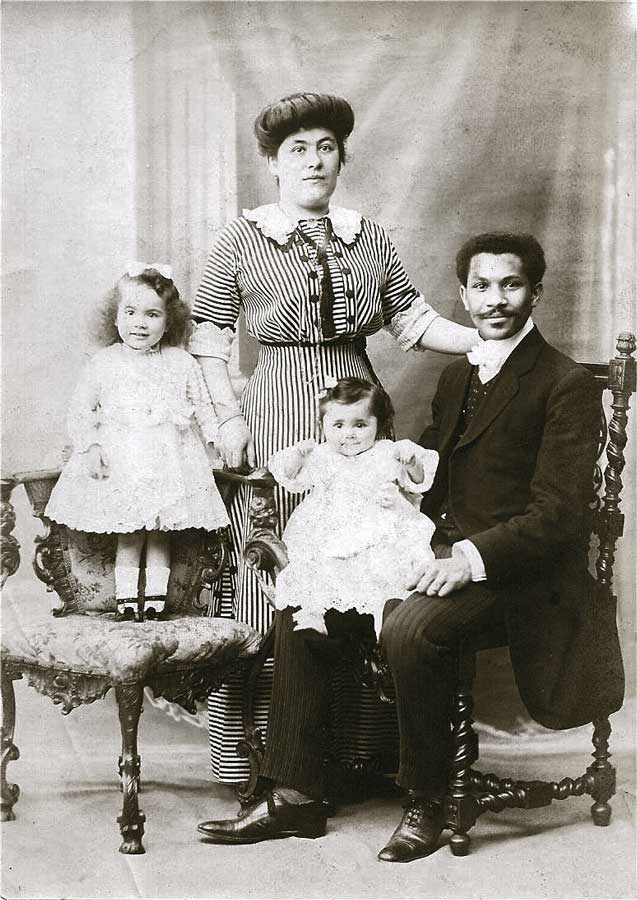 It's true that even in the Cameron film, we saw just a glimpse of one Asian passenger in the third class hallways (more on that later) but the one person in the film who might have been treated or seen as a person of colour was Jack's friend Fabrizio, who was Italian. Joseph Laroche came from a wealthy family in Haiti, having said to be directly related to former presidents and revolutionaries of the nation. Born in May, 1886, just twenty four years after the United States and France recognized Haiti's independence, Laroche grew up in a newly thriving and independent world. Born to a single mother in Cap Haitien, once known as the Paris of Haiti, Laroche was exposed to a wealth of resources and trade. His mother was a self made and respected merchant who built a comfortable life for herself and her son. Despite his privileged upbringing, which was not exactly representative of the life for many children of his age at the time, there was, and continues to be, political unrest, poverty, and natural disasters on the island.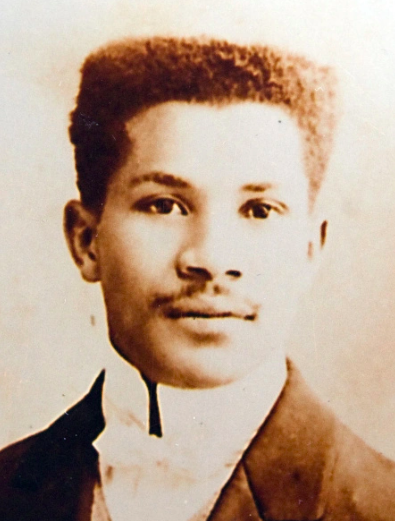 Even with the new thriving markets which arose out of recently found independence, there were still more than enough disruptions for a young boy's education. All of the chaos of his time propelled Joseph into an 83 day journey across an ocean to a lycée in France. Landing in Beauvais at a private and religious high school, Laroche spent his early education as the only Black man in the room. 
It is rumoured that two years into his formal education, he met Juliette, his future wife, in the Parisian suburb of Villejuif. Immediately drawn to each other, they began writing letters fervently, sparking a romance while he finished his degree. As the story of Joseph and Juliette has only come to light within the last few decades, sources about their exact meeting is a bit murky and difficult to trace but it is said that the two were deeply enamoured with each other from the start. Nevertheless, intertwining the difficulties of hailing from two different nations, cultural backgrounds, political ties, ailing family members, and the issues that were inherently attached to being an interracial couple, there were many obstacles for the couple.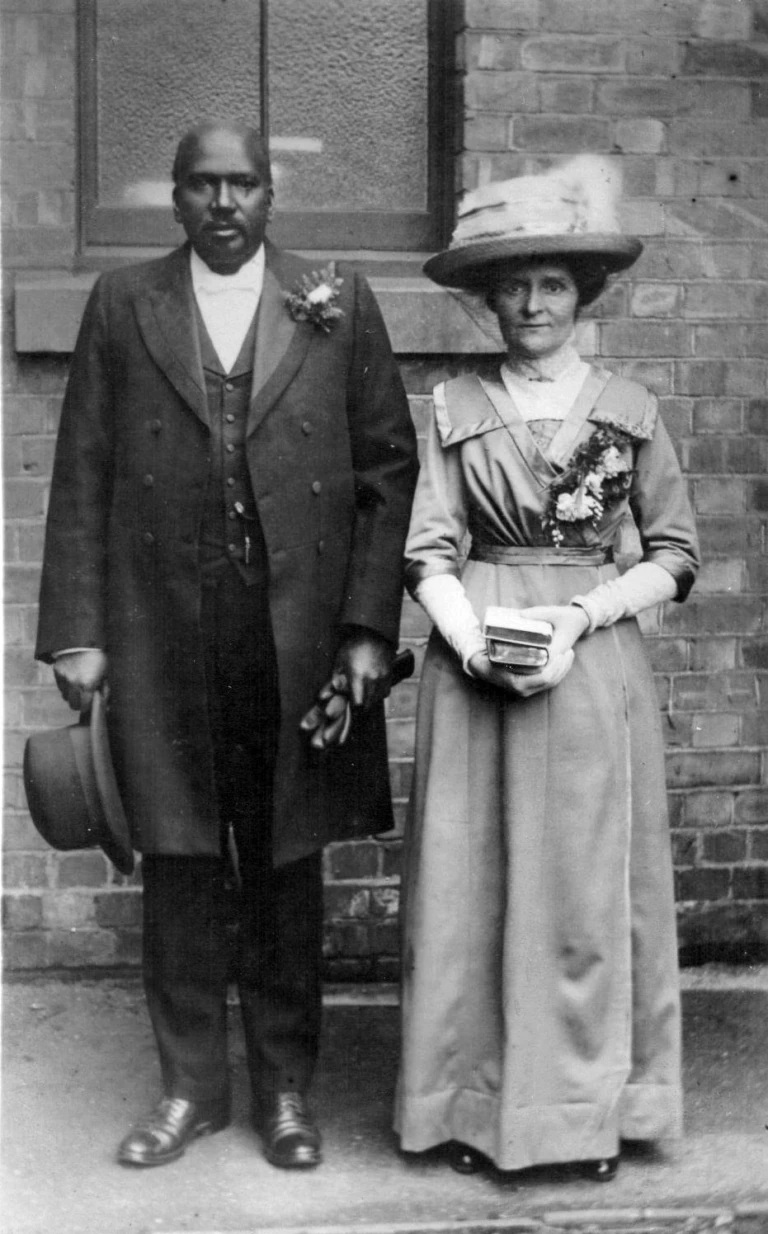 As Laroche finished his studies, he had hopes of returning home to Haiti but at the end of Laroche's studies, Haiti's president had been overthrown, so he and Juliette decided to marry and stay in France to build their family. Laroche began to look for work however, and this is where his struggle as a Black man became the most prevalent. As he had little luck within the job market, he had decided once again that moving home to Haiti would bring him the wealth and prosperity he knew he was capable of building. Juliette agreed and so they packed up their lives in France, gathered their two young girls (with another on the way) and boarded the Titanic.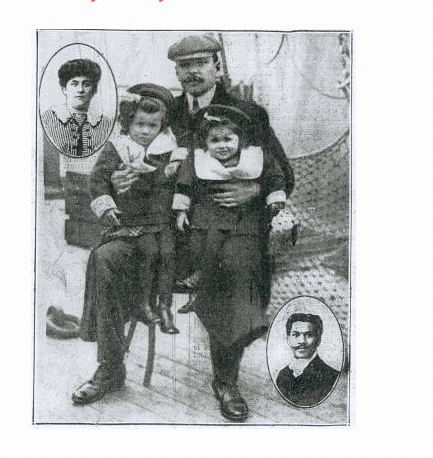 When we think of Laroche, we see the bravery of a young man choosing to leave his home as a boy to experience the novelty and education of Europe, which in and of itself, was a heroic act. Not only was he so singular in many ways for his time, but the story of a middle class White woman doing the same, was an equally rare event. Women in France had not yet gained the right to vote and would remain second class citizens in this regard for decades to come. To choose to exchange countries and become a minority herself was not exactly a popular execution for a woman of Juliette's background. Not only do we rarely hear of interracial relationships during this time period, but the change of culture and the sacrifice and adventure garnered by both, makes the Laroche love story one of the most beautiful and best kept secrets of the 20th century. 
Now – back to Titanic. Laroche may have been the only Black man and he and Juliette may have been the only interracial couple, but there were eight Chinese passengers aboard as well, all of which held third class tickets. Six of them would survive. Only about 700 people out of the total 2,240 people on board would live to recount the tragedy. As many of us know, especially thanks to the Cameron film, most of the lifeboats left the ship half full, mostly with women and children, primarily holders of second and first class tickets. To have six men of colour survive the wreck is pretty remarkable in itself. You can learn more about them in the film "The Six."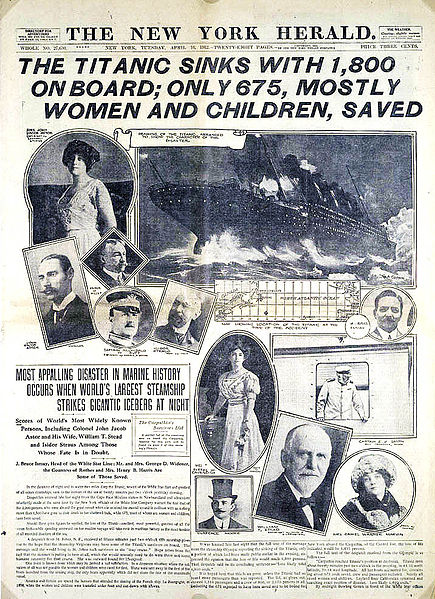 The night was full of miscommunicated orders, and hundreds of men who would stay behind with brave faces for the protection of their families. When the iceberg hit the side of the ship on the night of April 14th, Joseph and Juliette would see each other for the last time.
Juliette would later recall, "When the collision happened, there was a terrible panic. People were pushing in a hurry to get off the boat. Suddenly I felt that they were pulling my older daughter away from me, my little Simone. I saw her thrown to the lifeboat suspended above the abyss. 'My child,' I yelled, 'my child.' It was my child that was taken away but right at that instant, I felt someone grabbing me as well, a pair of hands took me and threw me into emptiness, I found myself in a lifeboat next to my little Simone and up there on the deck in the middle of the scramble, I caught a glimpse of my husband, arms extended above the crowd, he was holding our younger girl whom he was trying to protect against the push. He was struggling against the sailors showing them the little girl and trying to make them understand that she was separated from me, her mother. At last someone grabbed our little Louise from my husband's hands and soon, she was in my arms. Then the lifeboat was once and for all lowered into the sea, I hardly had time to give my husband a final farewell. I heard his voice above the rumble yelling, "See you soon, Darling. There will be space for everyone, don't worry about the lifeboats. Take care of our girls. See you soon.'"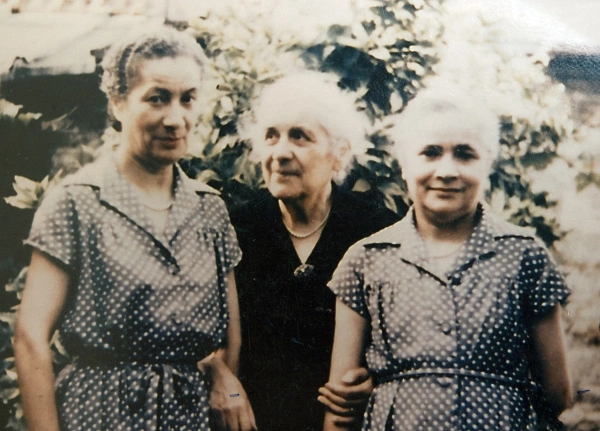 It is important to remember the value of intersectional stories when we think of Titanic. We must remember, as new generations learn about the epic tragedy, that people of colour were on board too, they existed, they were real and their trauma is as a part of the story as much as the ones we have come to know. 
Further reading / listening: The Black Man on the Titanic & Unskinable Podcast: Barely a Goodbye: The Story of Joseph Laroche
Words by Jessy Brewer