1. Avast online archive of vintage interior advertising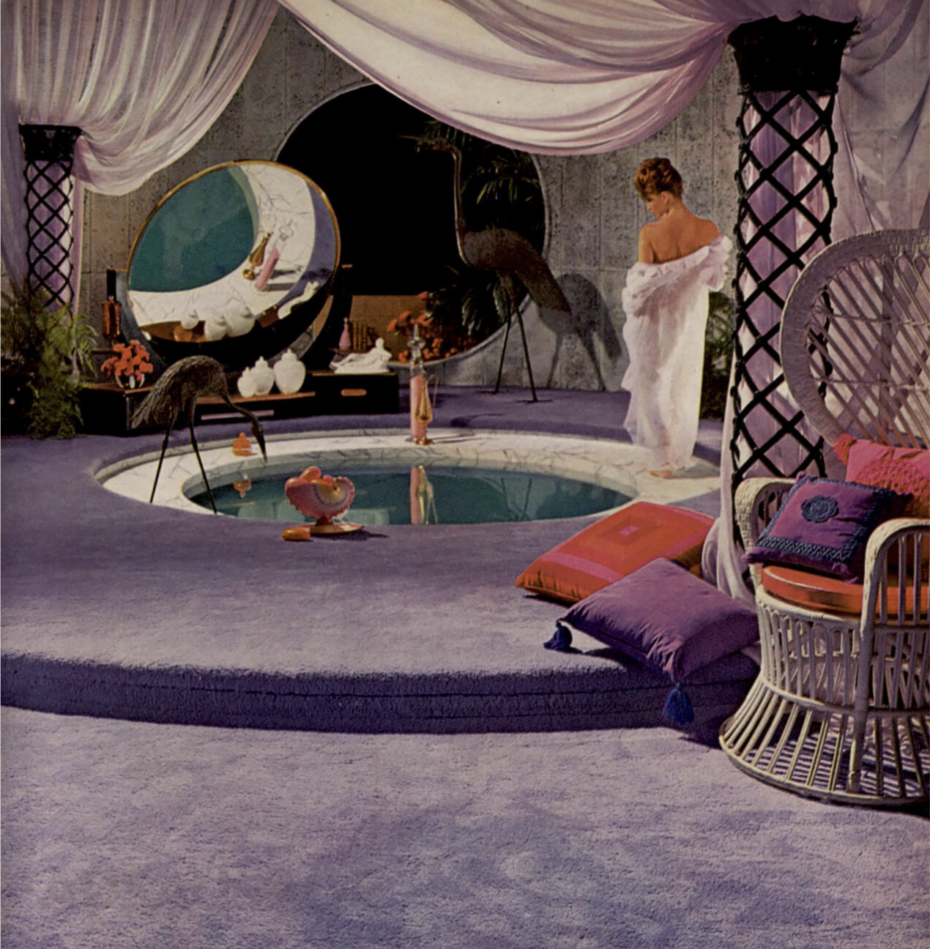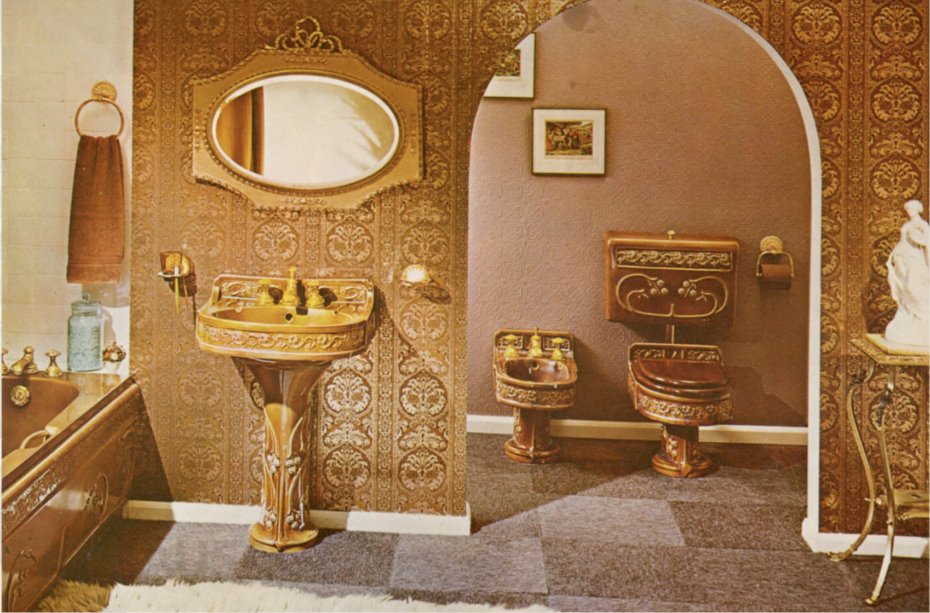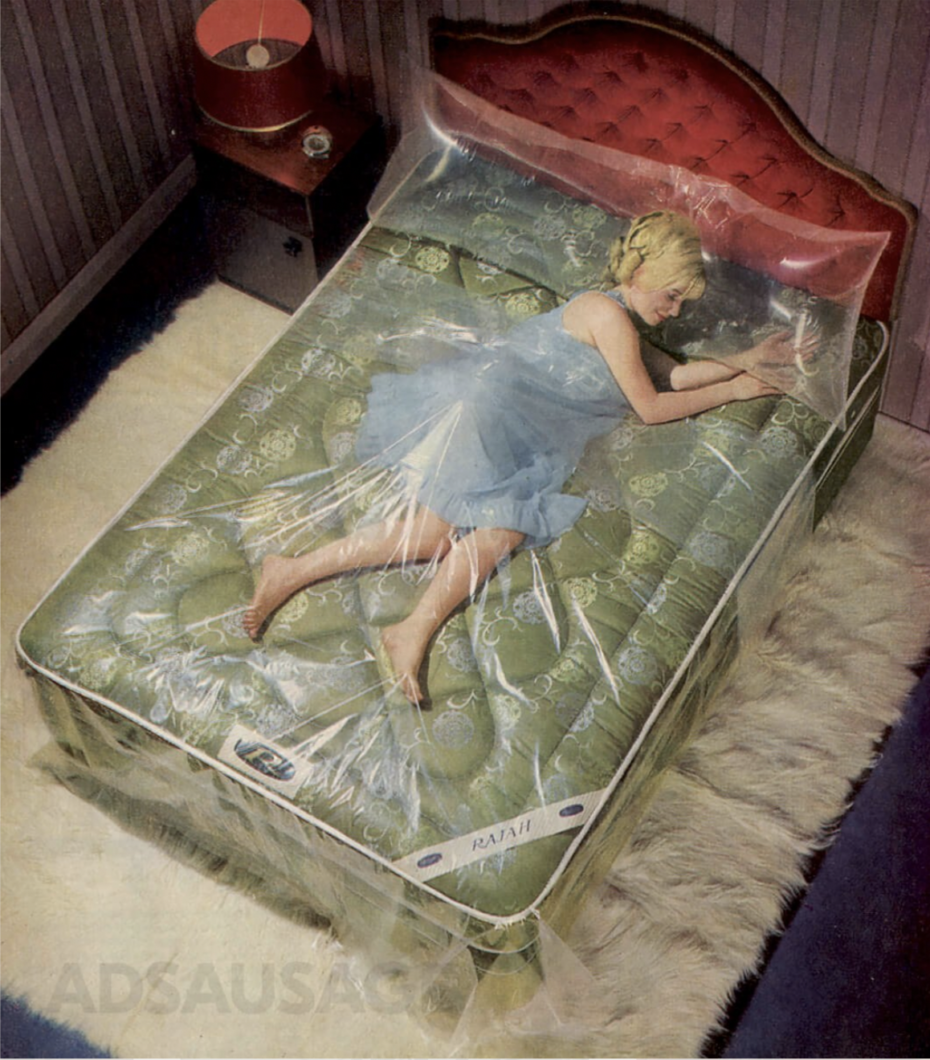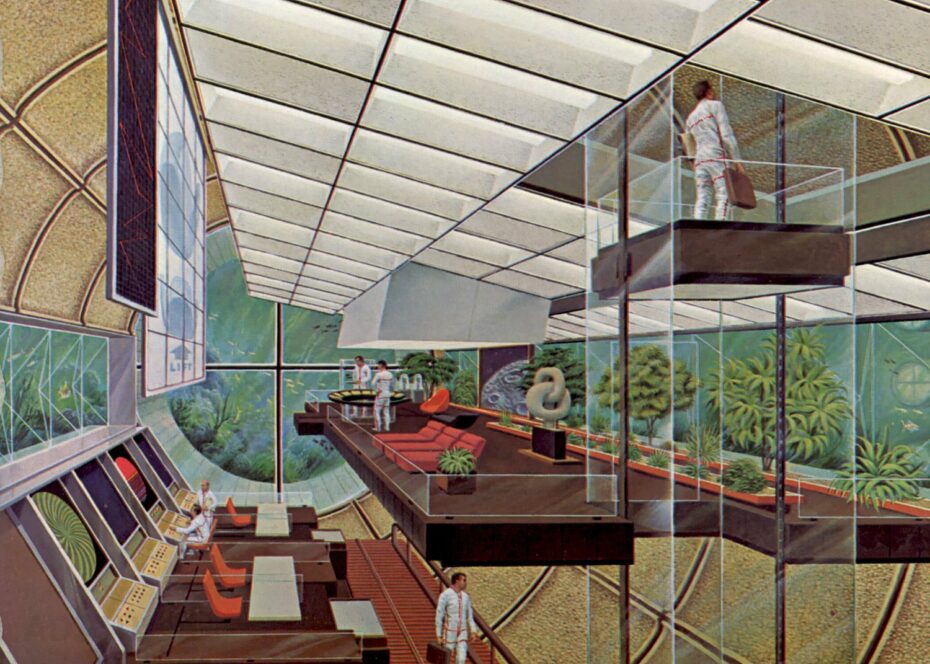 ADSAUSAGE preserves material relating to 20th-century advertising and popular culture, with a focus on film and Los Angeles history. Holdings maintain a collection of over 40,000 artifacts, encompassing newspapers, magazines, slides, and photographs. Found via Present & Correct.
2. This virtual hotel wants you to vacation in the metaverse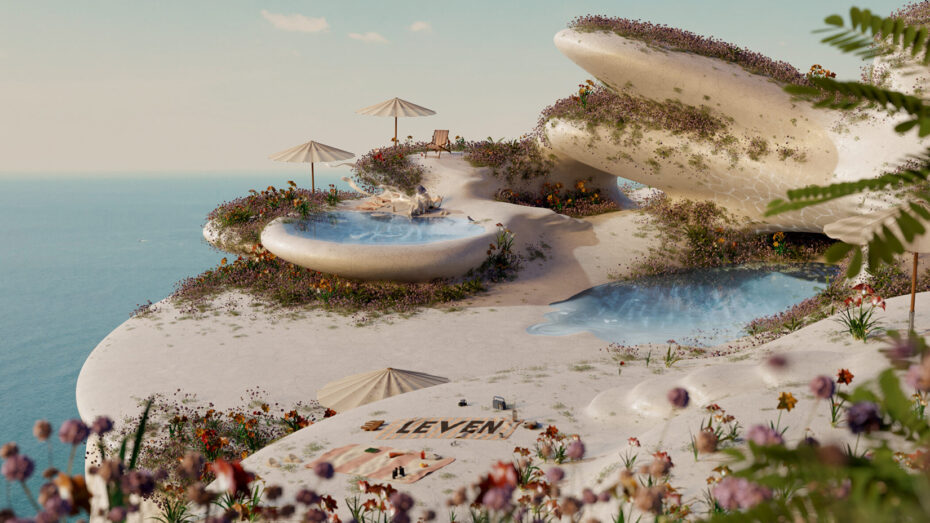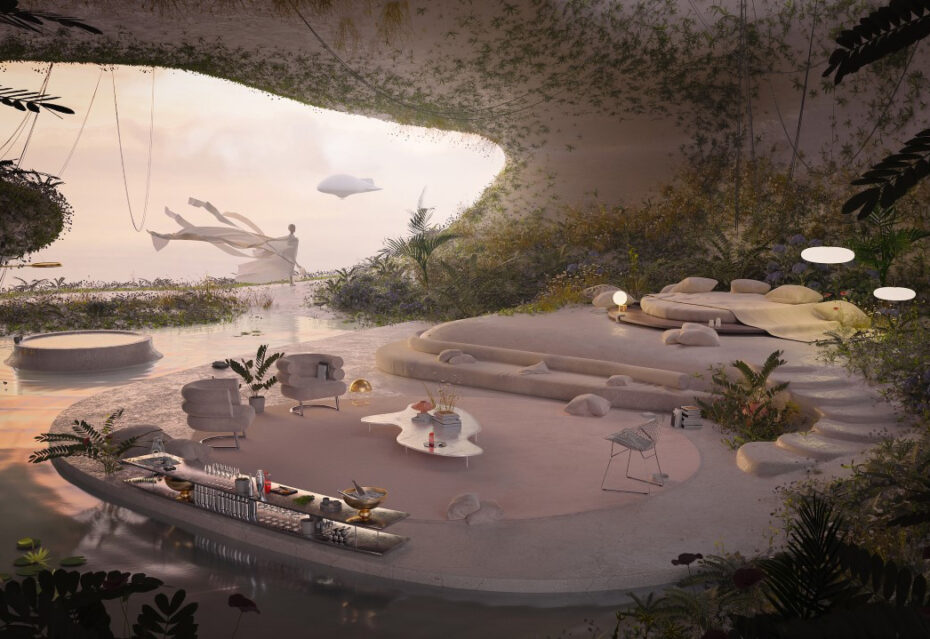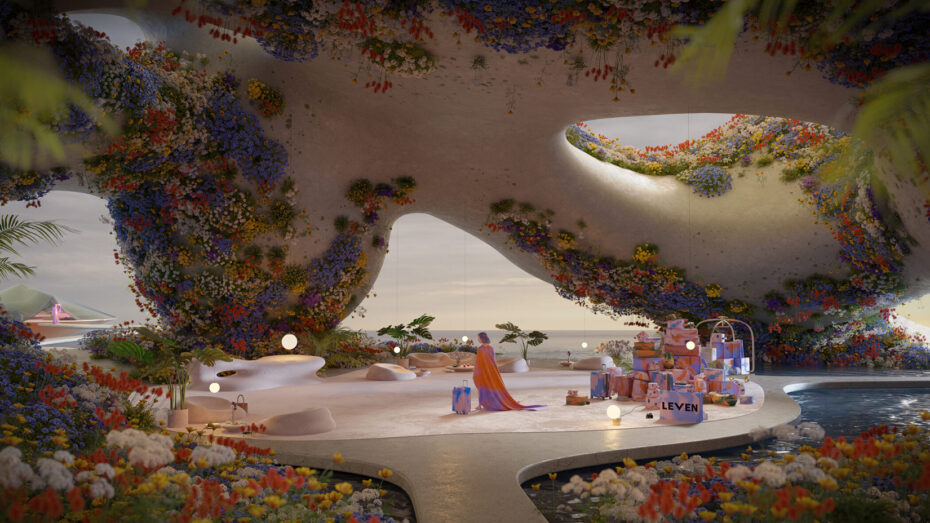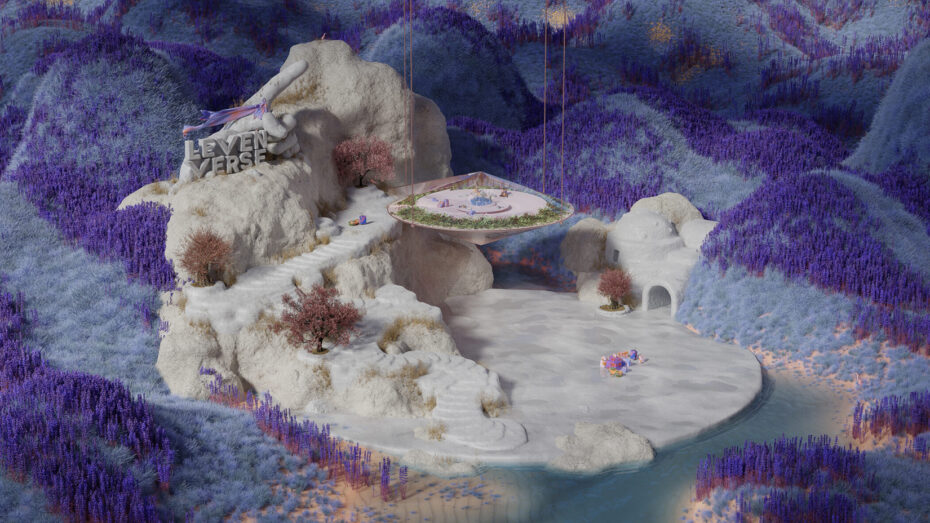 Levenverse hotel is built entirely in the Metaverse, and the virtual outpost will twin with its real-world Manchester hotel, hosting online events around wellness and fitness – virtual fitness classes with personal trainers and guided meditation sessions that link to real-world sessions taking offline at the real-life Manchester space.
Found on The Spaces.
3. Afriski, a ski resort in the tiny landlocked African country of Lesotho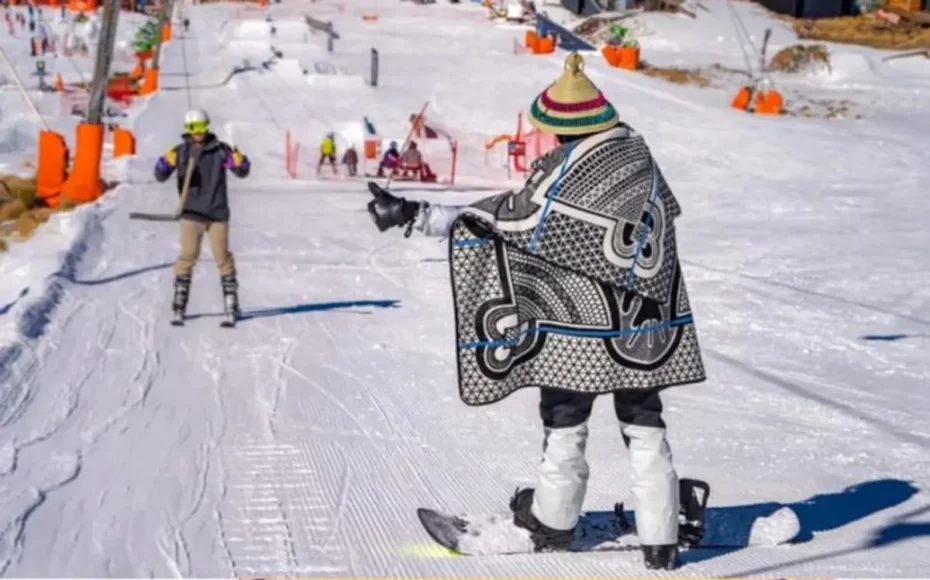 It has slopes and lifts as high as 3000 meters (about 10,000 feet). In the summer there is hiking and mountain biking.
Interested? More info found here.
4. Jane Digby, the scandalous English aristocrat
Digby had 4 husbands and many lovers, including King Ludwig of Bavaria and his son King Otto of Greece, a Bohemian nobleman, Austrian statesman and Prince, and a Greek general.
At age 46, Digby travelled to the Middle East and fell in love with Sheik Medjuel el Mezrab, 20 years her junior. The two were married under Muslim law and she took the name Jane Elizabeth Digby el Mezrab. Their marriage was a happy one and lasted until her death 28 years later. It has been written that Jane Digby was referred to as Shaikhah Umm al-Laban (literally sheikha mother of milk) due to the colour of her skin. Digby adopted Arab dress and learned Arabic in addition to the other eight languages in which she was fluent. Half of each year was spent in the nomadic style, living in goat-hair tents in the desert, while the rest was enjoyed in a palatial villa that she had built in Damascus. She spent the rest of her life in the city, where she befriended Sir Richard Burton and Lady Burton – Isabel Burton.
Found on Klean Magazine.
5. The "Original Dorothy" and Deleted scenes from The Wizard of Oz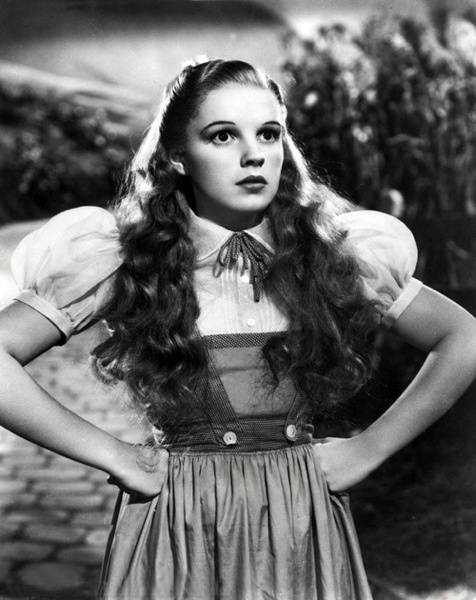 Regarded as the most viewed film in history and yet, production was a bit of a nightmare. With a total of five directors, a plethora of footage was shot that was either scrapped or cut out of the film after preview showings.
Under studio direction, Garland wore a long, blonde wig, heavy, "baby-doll" makeup, and a blue cotton pinafore with a blue polka-dot border, and was directed to play the Kansas farm girl in an exaggerated fashion.
After Thorpe was taken off the production, Cukor had her makeup and wardrobe altered, and gave her a more naturalistic look. He also told Garland to play Dorothy more down-to-earth, to remember that she was "just a little girl from Kansas."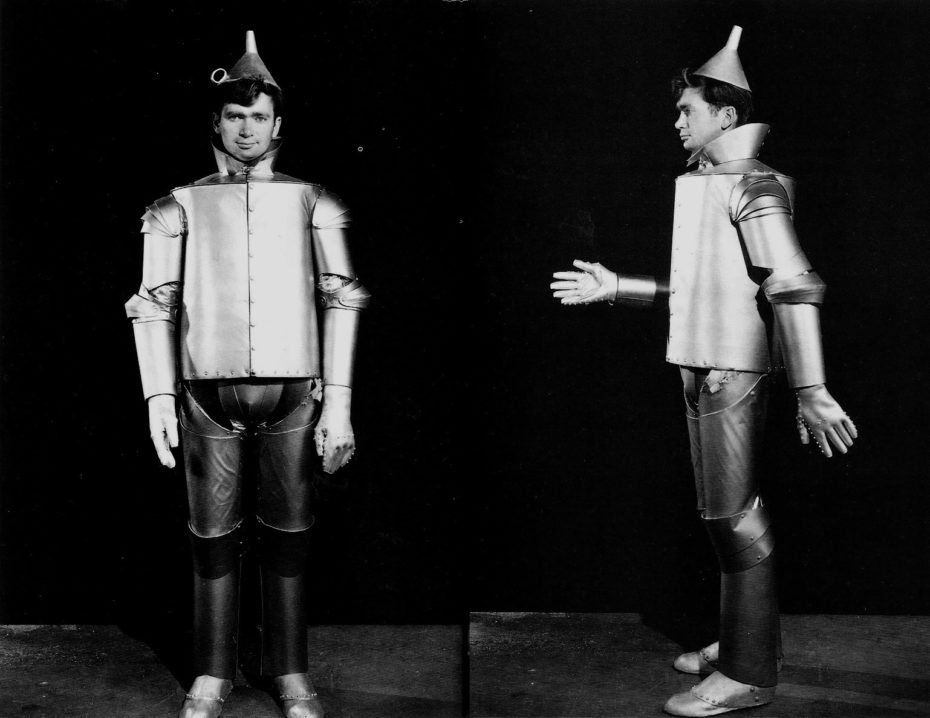 Buddy Ebsen (pictured) suffered an allergic reaction to the aluminum dust used in his makeup and was rushed to the hospital. He was subsequently taken off the picture, the press being told it was due to pneumonia.
In the 1970s, after the Culver City fire department asked MGM to remove its flammable nitrate negatives from the lot, the studio transferred their three-strip Technicolor nitrate trims (the bits and pieces cut from their films) to single strips of Eastman Kodak CRI color film stock. The nitrate trims were soon loaded onto a barge and dumped into the Pacific Ocean.
Sometime later, a cut dance sequence from the scarecrow scene was discovered in the MGM archive. This sequence serves as the only deleted sequence from the film to have survived in full:
More trivia about the lost footage found on Lost Media Wiki.
6. The Love Letters of America's Gay First Lady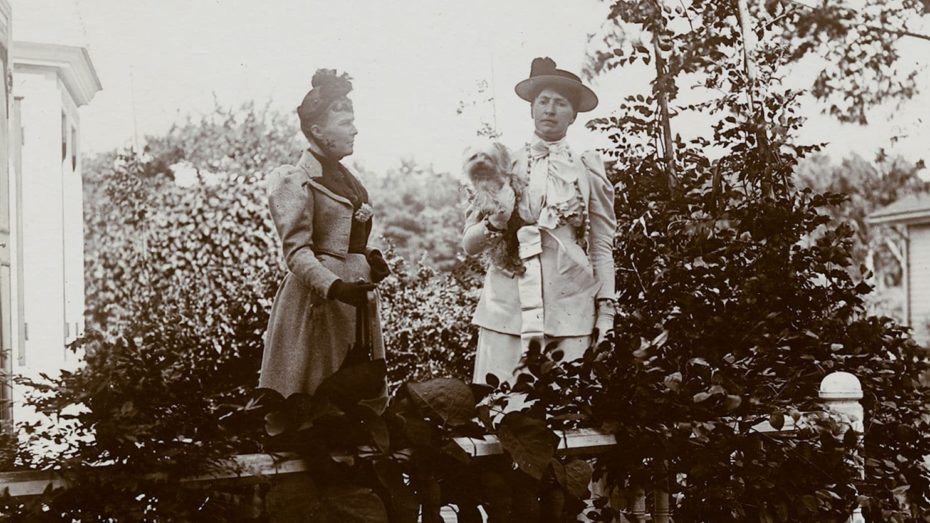 When Grover Cleveland took office in 1885, he was a nearly 50-year-old bachelor, a fact that almost derailed his campaign when rumors spread that he had fathered a child out of wedlock. (He had.) Protocol for unmarried or widowed presidents called for a female relative to fill the role of first lady. In stepped his sister, Rose.
Rose Cleveland served as First Lady for 14 months. Her great love was a woman called Evangeline Simpson.
"You are mine, and I am yours, and we are one, and our lives are one henceforth, please God, who can alone separate us. I am bold to say this, to pray & to live to it. Am I too bold, Eve — tell me? … I shall go to bed, Eve — with your letters under my pillow."
Read the full article on the Washington Post.
7. This Miniature Bible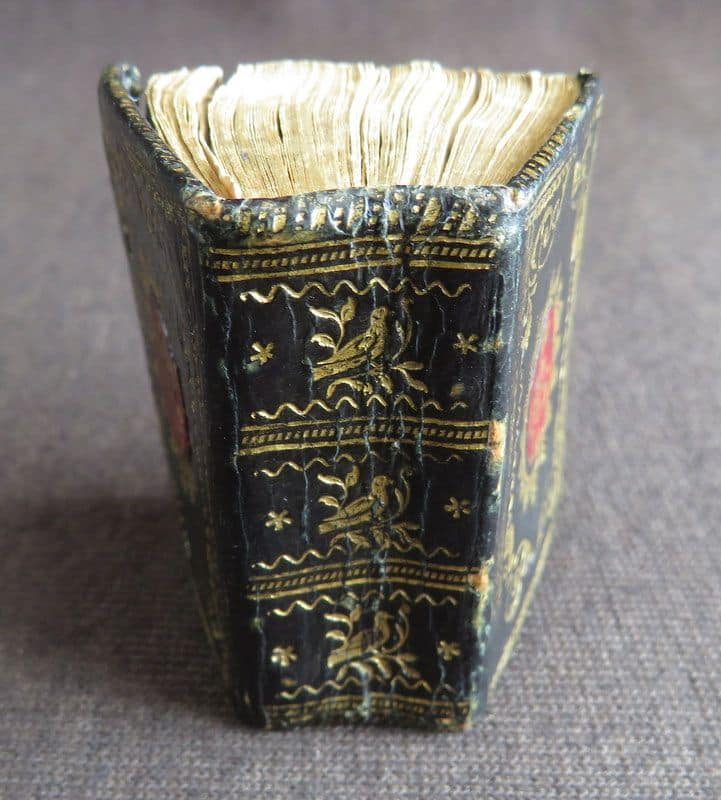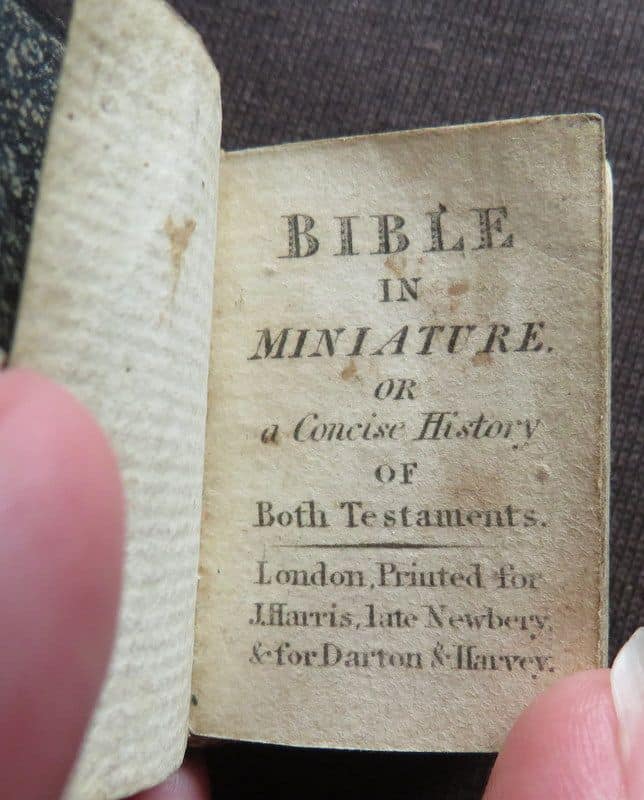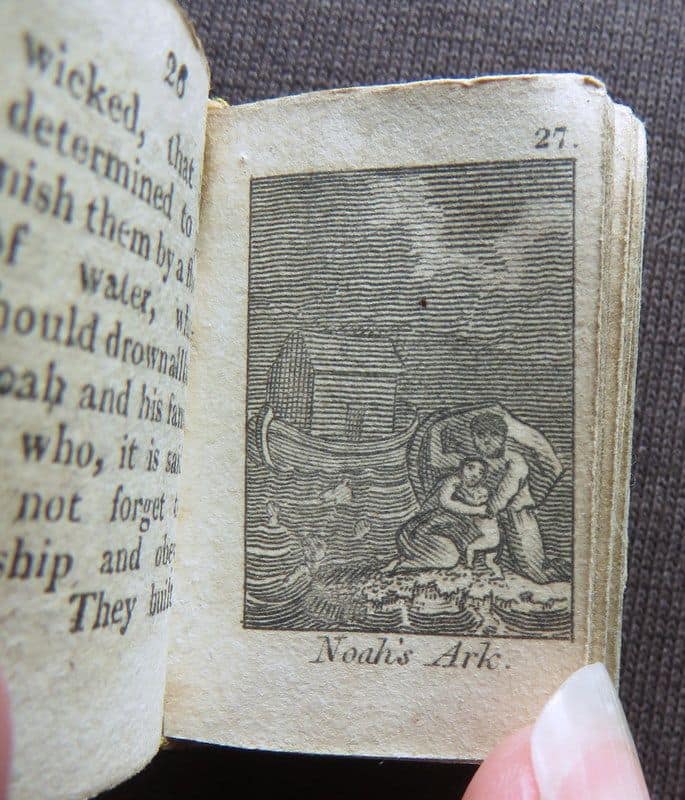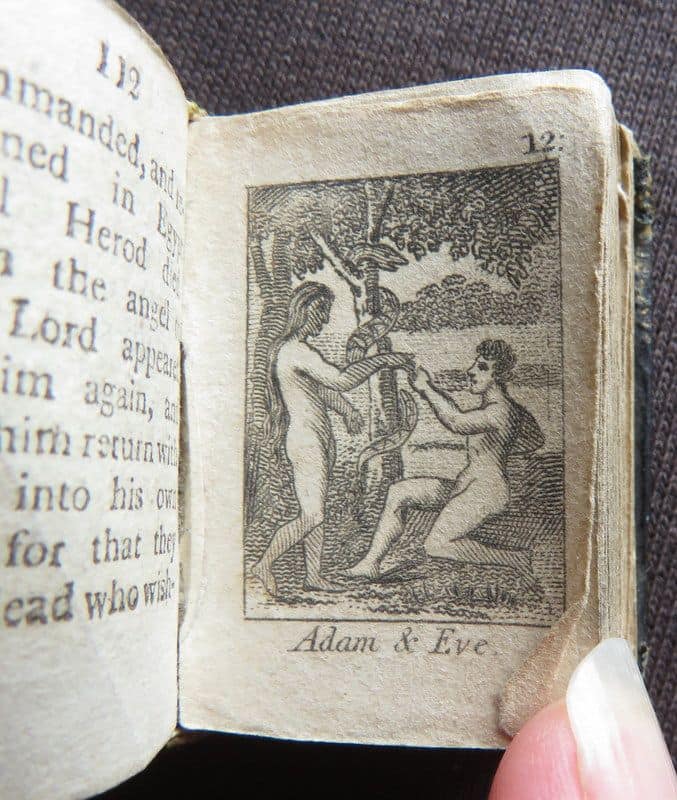 Found on Treasure Trove of Vintage Pleasures.
8. One of America's most popular furniture styles was invented by a celibate religious sect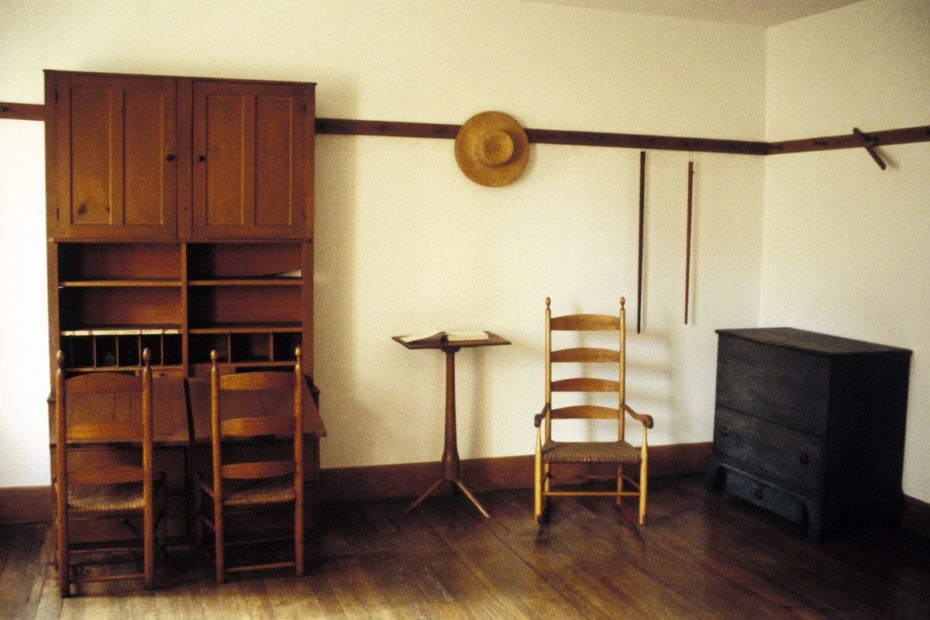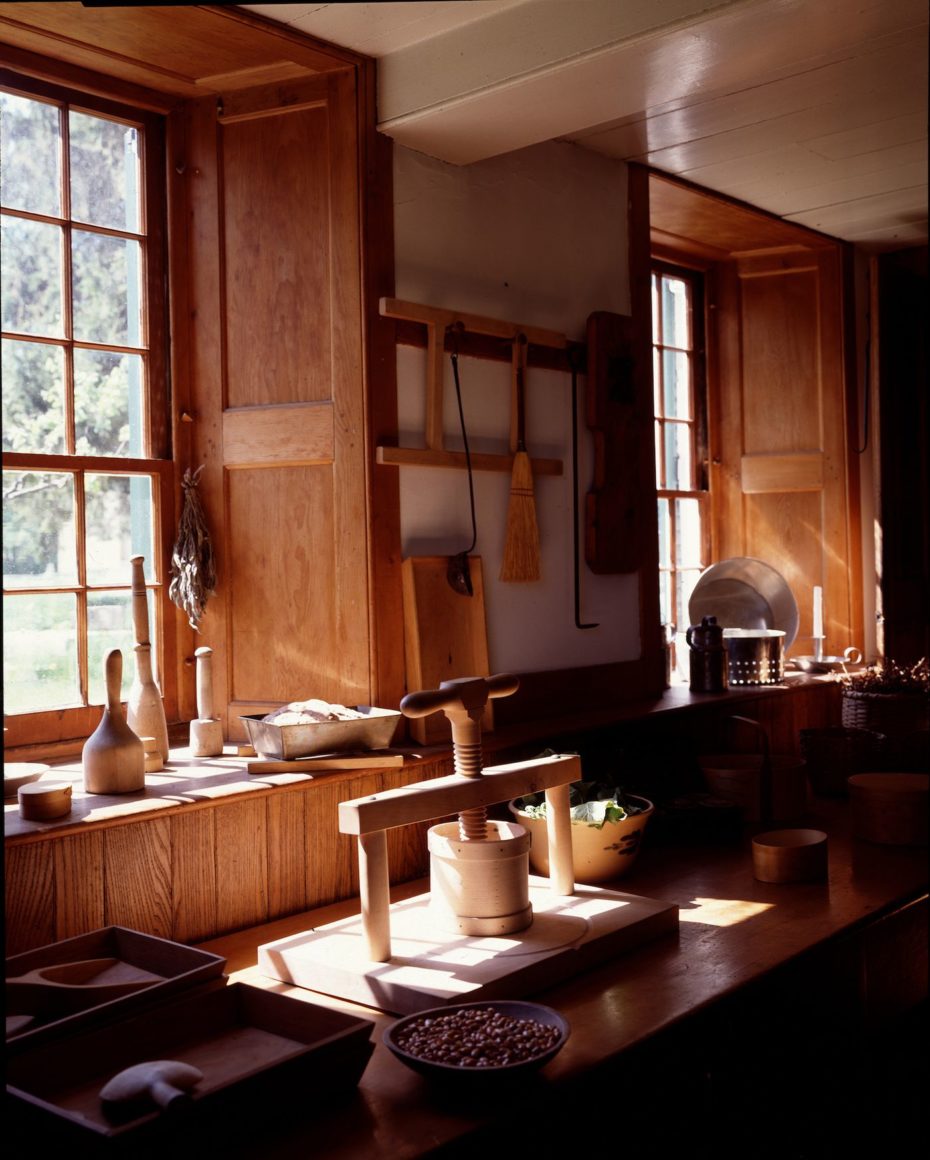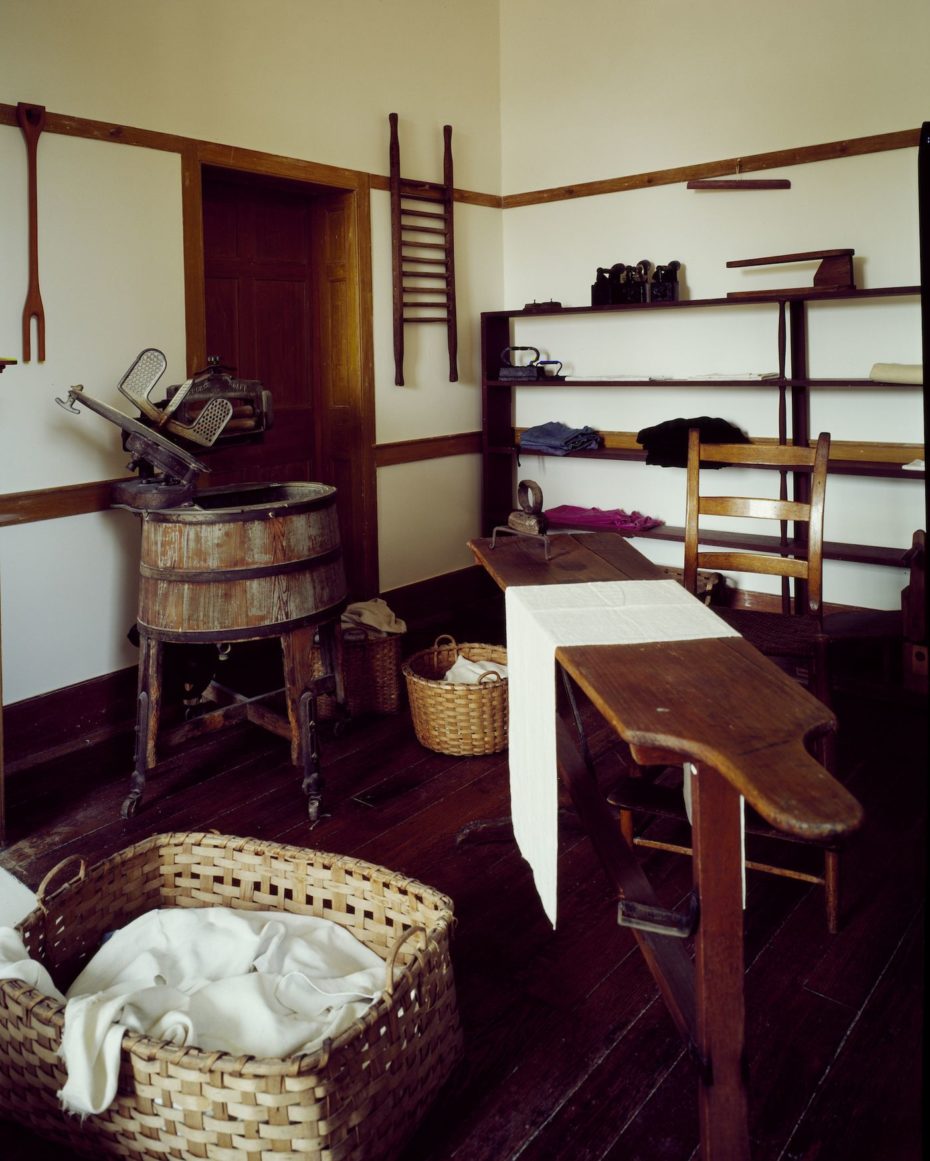 The Shakers valued honesty, simplicity, and utility. All Shaker furniture is symbolic of the values of the utopian spiritual sect that designed it and gave the style its name—values that are overdue for a comeback today.
"Shakers are a model of sustainability—environmentally, economically, and socially," says Sarah Margolis-Pineo, a curator at the Hancock Shaker Village, a former Shaker Village in Massachusetts that's now a museum.
Read the full article on Curbed.
9. Movie Recommendations from The New Yorker
10. Jazz kissa
Sometimes transliterated as jazu kissa, a style of jazz clubs unique to Japan that thrived around the 1950s to the 1970s. Patrons would go to these clubs where jazz is played for dedicated listening rather than as background music. Silence is required and a "masuta" serves the customers drinks and DJ's the music set. The first cafés focused on playing recorded jazz opened in Japan in the late 1920s as part of a wider enthusiasm for Western culture and music. Before World War II there were about 80 jazz kissa, but during the war many of them closed. The post-war period saw jazz kissa return in even greater numbers. Jazz kissa served as places to hear imported jazz records that were too expensive for individuals to buy. They were an important musical resource for musicians, journalists and jazz enthusiasts, and, at their peak, there were around 600 jazz kissa operating across Japan.
Learn more about them here.
11. The Companies Literally Dropping 'Irish' Pubs in Cities Across the World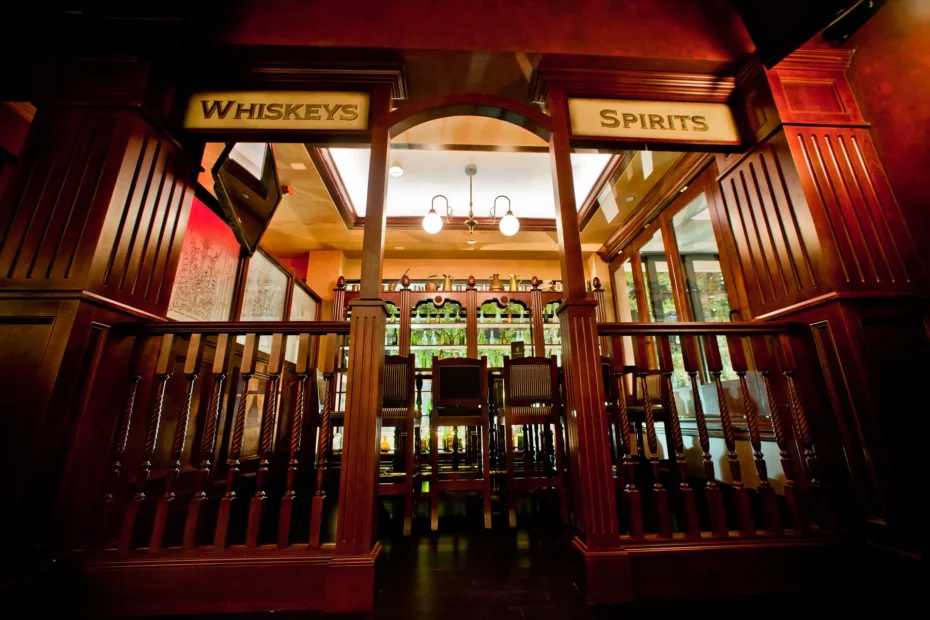 Irish pubs all over the world have their interior designed, built, shipped and installed by specialized Irish companies. Bar owners can choose the style they want, and at least one company will even work with consultants on menu development.
Full article found on Eater.
12. Inside A Speakeasy From The Roaring Twenties
13. The Thirteen Club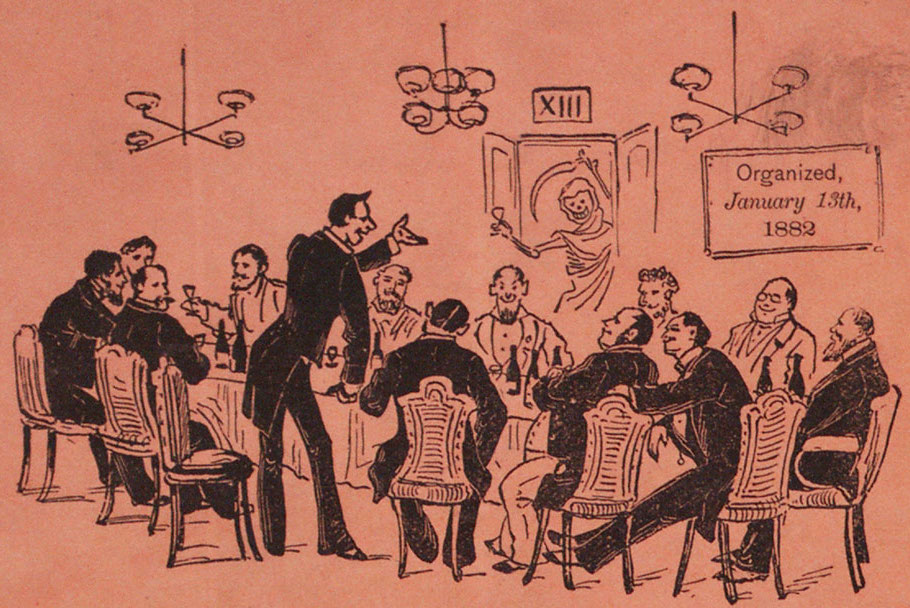 Triskaidekaphobia is fear or avoidance of the number 13 and since at least 1774, a superstition of "thirteen at a table" has been documented: if 13 people sit at a table, then one of them must die within a year. The origin of the superstition is unclear and various theories of its source have been presented over the years.
In 1881 an influential group of New Yorkers, led by US Civil War veteran Captain William Fowler, came together to put an end to this and other superstitions. They formed a dinner cabaret club, which they called the Thirteen Club. At the first meeting, on January 13, 1881, at 8:13 p.m., thirteen people sat down to dine in Room 13 of the venue. The guests walked under a ladder to enter the room and were seated among piles of spilled salt. Many "Thirteen Clubs" sprang up all over North America over the next 45 years. Their activities were regularly reported in leading newspapers, and by 1887, the Thirteen Club was 400-strong, over time gaining five U.S. Presidents as honorary members: Chester Arthur, Grover Cleveland, Benjamin Harrison, William McKinley and Theodore Roosevelt. The secret society maintained such a high level of secrecy that even members' wives and children were unaware of their membership.
Found on The Paris Review, additional info on Wikipedia.