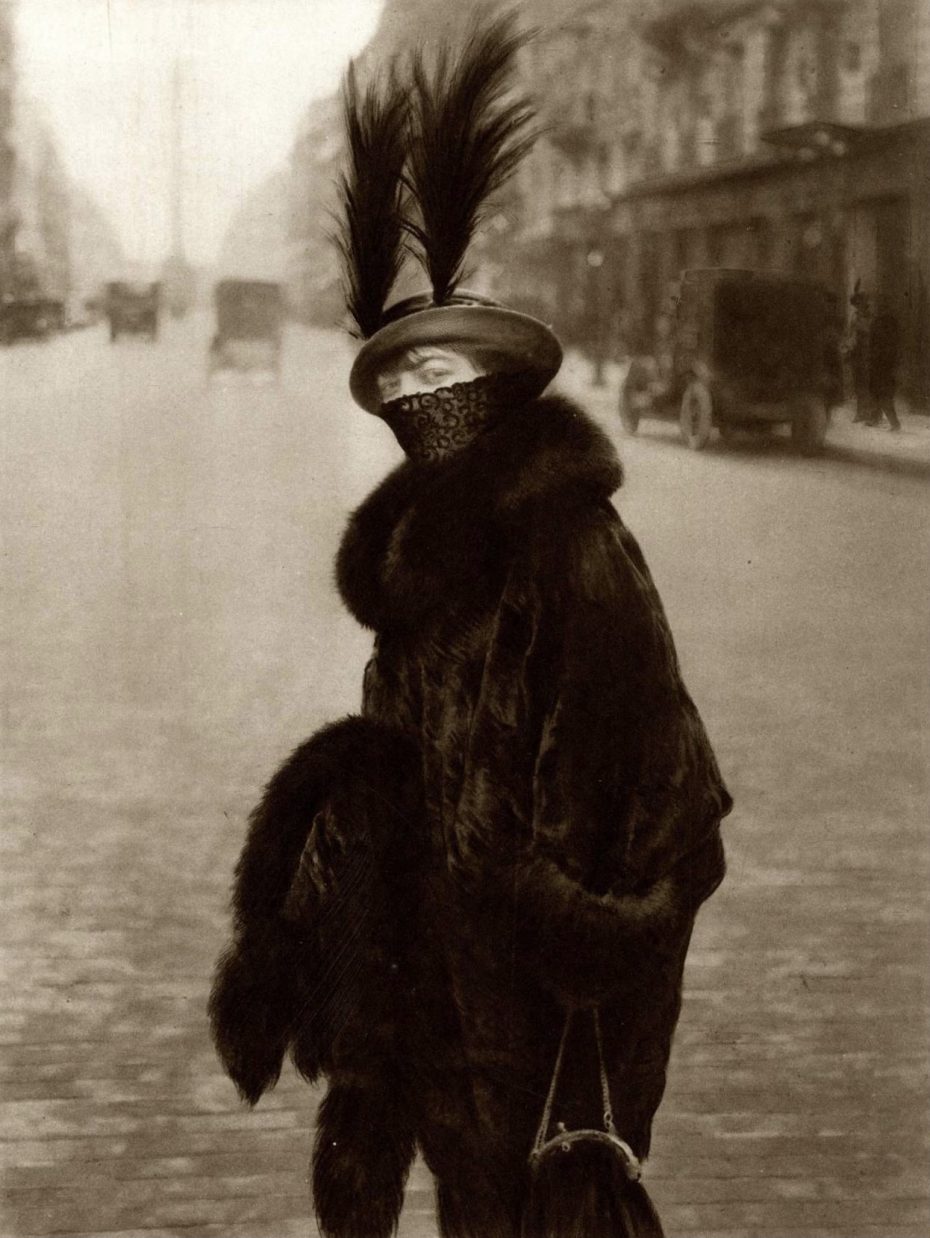 She had just finished lunch. It was Soupe à l'oignon followed by une Salade de Chevre Chaud. She could have eaten more, but she needed to save room for what she originally came in for, the Tartelette de la Rhubarb. All of this took place at her favorite bistrot. It was not a fancy place, by any means, but the wait staff always welcomed her, "ah bonjour Madame Corbin." 

"Bonjour Rémy, s'il vous plait, appelez-moi Raven". He assured her of a table in the corner where she could be discrete, take off her Turkish veil and feel comfortable exposing her face to the wall. She was getting tired of the veil and was hoping that her scars would heal soon. She knew that attempting a new feat in her trapeze act at the Cirque d'Hiver was a mistake. She regretted letting Thierry talk her into that crazy idea. His lover, and Raven's nemesis Céline most assuredly planted that seed in his ear after one of their heated love-making sessions. Why anyone thought the combination of flames, a small monkey and an ostrich at great heights was a good idea was beyond her. It was doomed to fail, but that is another story. She will never trust Céline again.

"I can't dwell on all of that now. I'll be with Claude soon and all will be well." She put her veil back on and made her way out of the café. The sun was out, there were lots of people out on the street, running from one place to another in an attempt to look busier than they are, and her exotic black raven-like eyes spotted him. Claude. The love of her life. He needed a haircut and was starting to look like a chrysanthemum, but she didn't care.

Cheryl Meyer is a graphic designer living in St. Paul, MN with her French bulldog, Gertrude. Her British lover visits frequently. She has an overly large collection of old photo albums full of people she doesn't know. She makes weak attempts at cleaning and "minimizing," but it never sticks.