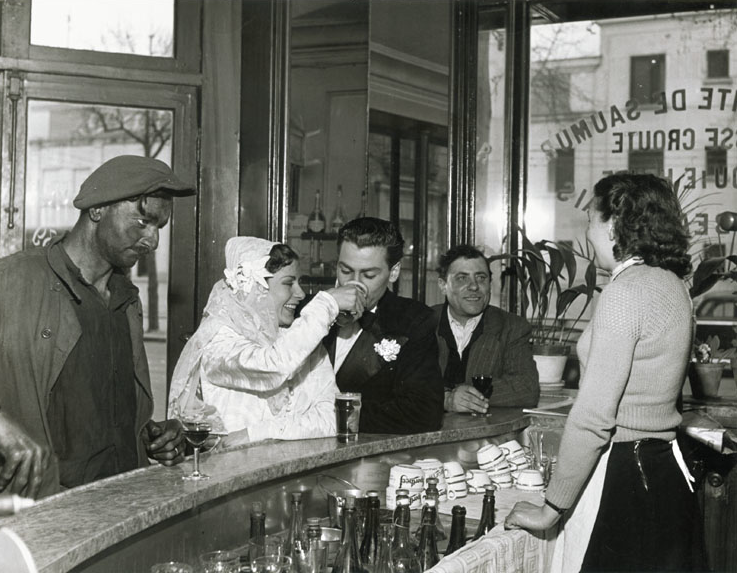 … and pretending like you really give a – okay okay fine, some people do, I get it. But instead of browsing dead people's art (hope I'm not coming across as insensitive to the art world or anything), why not take advantage of the fact that hey, you're alive, and probably capable of being creative too!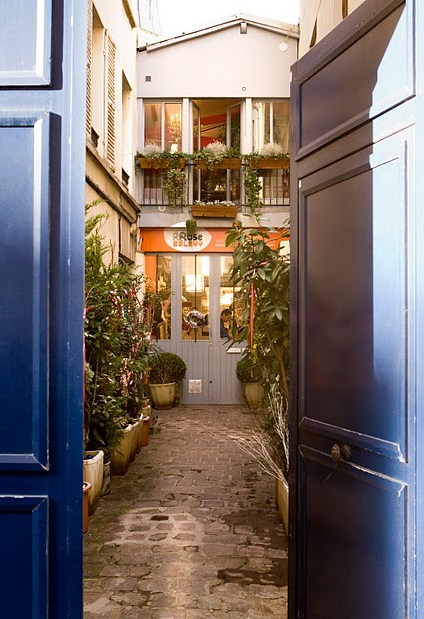 Ateliers Rose Selavy
Formerly the studio of Marcel Duchamp (the guy who submitted a urinal to an exhibition and called it art, see Dadaism), Rose Selavy is where Parisians come to draw, paint (nude models included), sculpt, sew, bejewel, collage– if it's creative, this place does it.

Go for a one-off trial class or sign up for a term. Courses are intimate with no more than 12 students per class. If there isn't a creative bone in your body, there's always the Café des Arts worth visiting with it's kooky décor and yummy snacks, followed by a browse around the studios while artists are at work.
5 rue Fromentin 
75009 Paris
métro : Blanche, Pigalle
Tél. 01 40 23 05 95
:::
Sweat Shop
Nestled next to the Canal St Martin (slowly but surely on it's way to becoming the coolest quartier on the planet), Sweat Shop functions like a Cyber Café except the computers are actually sewing machines. Kitted out with vintage school desks and kitschy decoration, their mission is to encourage Parisians to customize their own wardrobes (think about all those vintage clothes you bought that need tweeking or re-invention).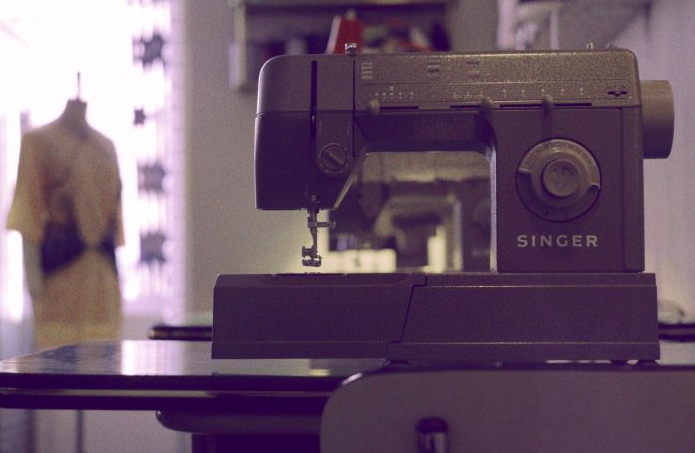 You can rent a machine by the hour and stop by anytime during the week and work on that dress you want to update. Or you can sign-up for one of the workshops that are available each week, and have one of the creative and friendly experts on hand show you the ropes (they're Scandinavian and speak fluent English). Also, never one to miss out on something sweet, I should also mention that Sweat Shop also offers freshly baked cakes and snacks while you're creating your next masterpiece!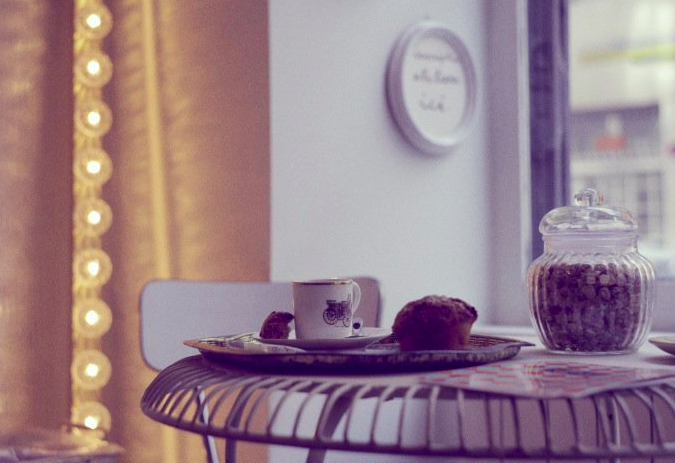 13, rue Lucien Sampaix, 75010 Paris
M Jaques Bonsergent
tel: 09 52 85 47 41
:::

I don't know why guide books are still trying to fool people into thinking the Buddha Bar is the 'in' place to go when visiting Paris. It opened in 1996 for crying out loud, that means it's fifteen years old now! Too old to be hip and still too young to be a retro institution. Quite frankly, I'd probably put Buddha Bar Paris in the same category as the Hard Rock Café for the moment– just so we're clear. Right, moving on from my tourist-trap rant. If you're looking for an exotic new bar in Paris, if you're looking for adventure, look no further than the Comptoir Général.
Le Comptoir Général
You could mistake it for an abandoned, once grand Cuban hotel, a colonialist's social club in Senegal or a Stanley Kubrick filmset; not one item in this place hasn't been recycled from faraway in time or place. Sip a mojito perching on a well-travelled old suitcase, browse the witchcraft cabinets or talk to Parisian bobo lounging on a barber's chairs in the African hair salon– it's hard not to walk around open-mouthed when you first step into Le Comptoir Général.
I happened to visit on a quiet Sunday afternoon late lunch for pop-up Vietnamese cuisine (hence the sleepy vibe of my pictures), but Le Comptoir Général bar is a jewel of a night spot with Baghdad Café DJs, an outdoor courtyard open until late and live bands. Where is it? Situated right on the Canal St Martin, and I repeat: slowly but surely on it's way to becoming the coolest quartier on the planet.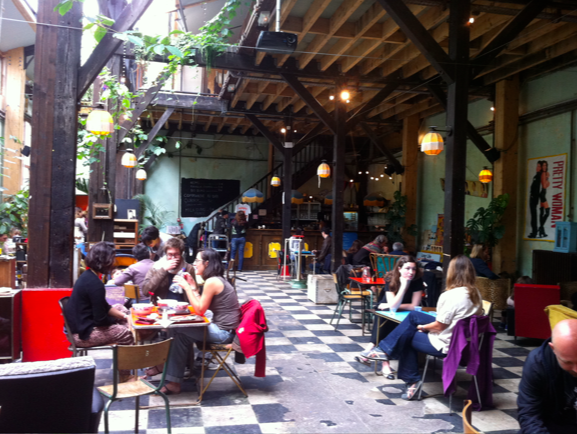 With such an interesting space, there's no suprise that Le Comptoir Général functions as more than just a bar / eaterie. Host to such events as film nights, vintage sales, art exhibitions and even environmental conferences, the venue associates itself with social entrepreneurs presenting projects that share their same eco-social-cultural values. De-privatised and open to anyone informed-enough to find it, go for cocktails and you might find yourself crashing a sale for rare vintage bicycles.
Le Comptoir Général 80
Quai de Jemmapes
75010 Paris. tél : 01 44 88 20 45
:::


Cinèma Action Christine
Rediscover cult English language films and other quality independent VO (version originale) films behind the old stone façade of the Cinèma Action Christine in the back streets of Saint Germain. I know, it sounds odd me telling you to go watch English-language movies while dishing out local tips for Paris, but in fact, the French love old American classics.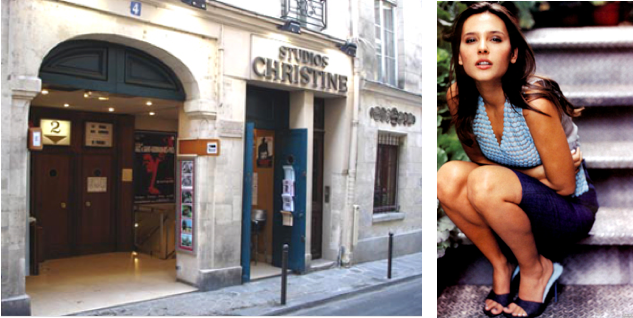 Parisian actress and Saint Germain resident, Virginie Ledoyen goes most Sundays by herself, "to watch old westerns… when I'm feeling a bit down", she says, "it's my favorite cinema. 
4 Rue Christine
75006 Paris, France
01 43 25 85 78

Mexi & Co
If you've had your fill of French brasseries and steak tartare, try Mexi & Co in the 5eme next to the Latin Quarter. I loved the helter-skelter latino/ gypsy theme, the margaritas were fantastic and the service very friendly.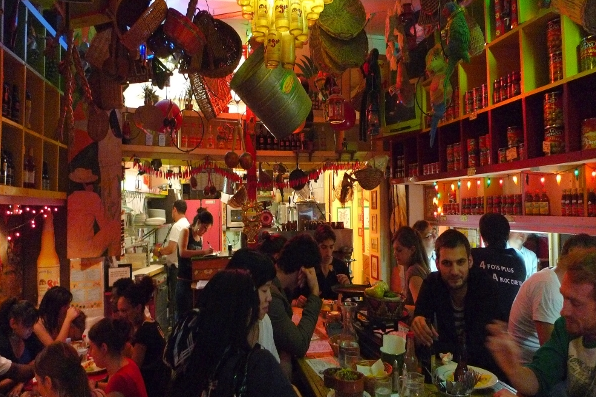 You always hear food critics whining about authentic mexican, but I'm no food snob and to me, a burrito is a burrito. It tasted good to me and it was a wonderfully affordable meal, including the margaritas and freshly-made in house guacamole to start. Warning: along with the authentic décor comes the lack of credit card machines. Cash only here!
10 Rue Dante, 5th arrondissement, +33 (0)1 46 34 14 12
:
Café de la Mosquée
Odd choice, but in fact, the mosque in the 5th arrondissement is host to one of the most pleasant cafés in Paris. With winding, leafy courtyards, this is a beautiful place to sip moroccan mint tea along with traditional arabic pastries on a sunny day. While it's very popular, particular with Parisian families on Sunday afternoons, it's not a place tourists are very aware of. It's also open until midnight. Tea at twilight!
2, bis place du puits de L'Ermite, 75005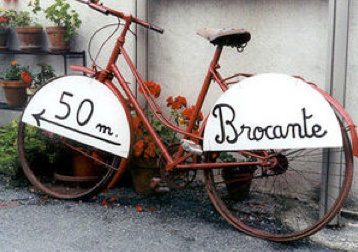 Okay so before coming to Paris, the only experience I had with antiques was walking briskly past them on Portobello Road. Curiously, I'm now noting down the time & place of every brocante (roving flea markets) sign I see advertised around Paris. While boyfriend hunts for antique tools, I'm trying on 1950s dresses more authentic than you'd find in most vintage shops.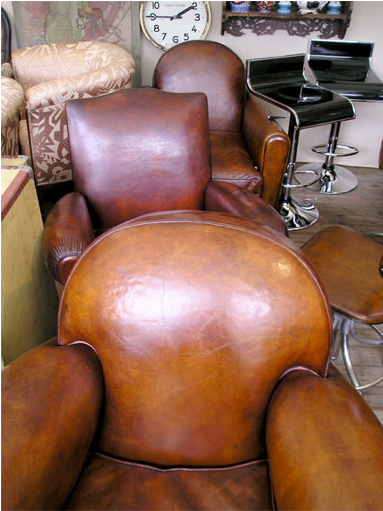 There's always several brocantes going on in Paris at any weekend, it's just a matter of finding out where through local advertising.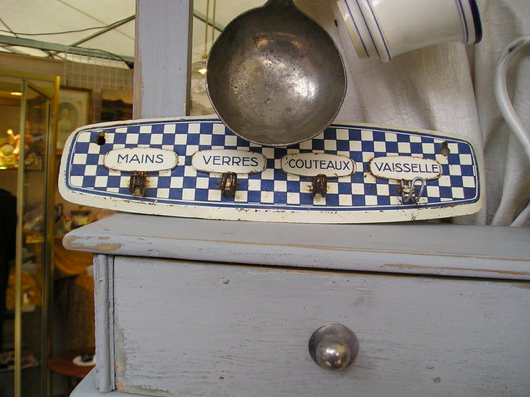 Don't be afraid to bargain, everyone does it and it's pretty good feeling when you succeed…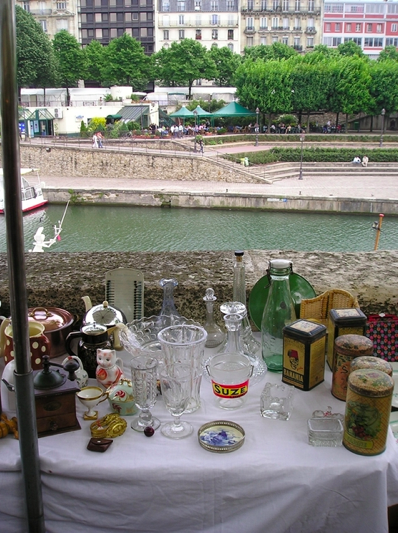 You probably won't find any Louboutins here (stop buying overpriced slutty shoes) but you don't have to be furnishing a house to shop at a brocante. These markets are knick knack galore! (God, did I really just say that?)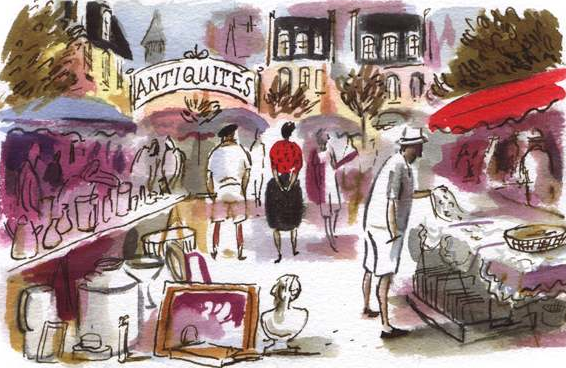 One of the largest annual brocantes at the Place de la Bastille along the river ends this Sunday, May 29th.
:::

If you can't score tickets to the tennis tournaments in Paris summer, I have a slightly more quaint suggestion…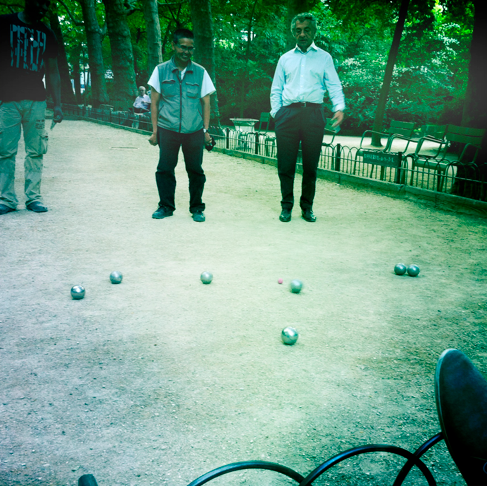 Pétanque in the Jardins Luxembourg!
With our stir-fry from the nearby takeaway in hand, boyfriend and I sat with our feet up, on a warm spring evening watching four men playing a vigorous game of pétanque. We quietly observed these men, from all walks of life, who had come together after work in the jardin on a weeknight to play what was clearly their favorite ball game.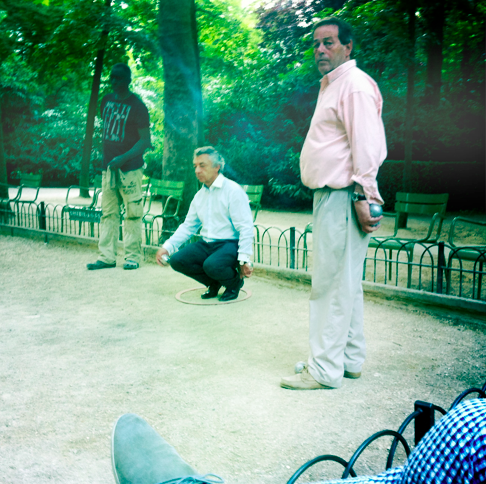 Listening to their amusing competitive banter, we sat mesmerized by the boules as we scoffed down our pan-asian dinner. Boyfriend swallowed a mouthful of his noodles, turned to me and said with great contentment, "I feel like we could be in the south right now." He was so right. And I was glad that he, as local and Parisian as they come, had said that. 
Enter the Jardins Luxembourg from the Rue Vavin entrance and you can't miss it.