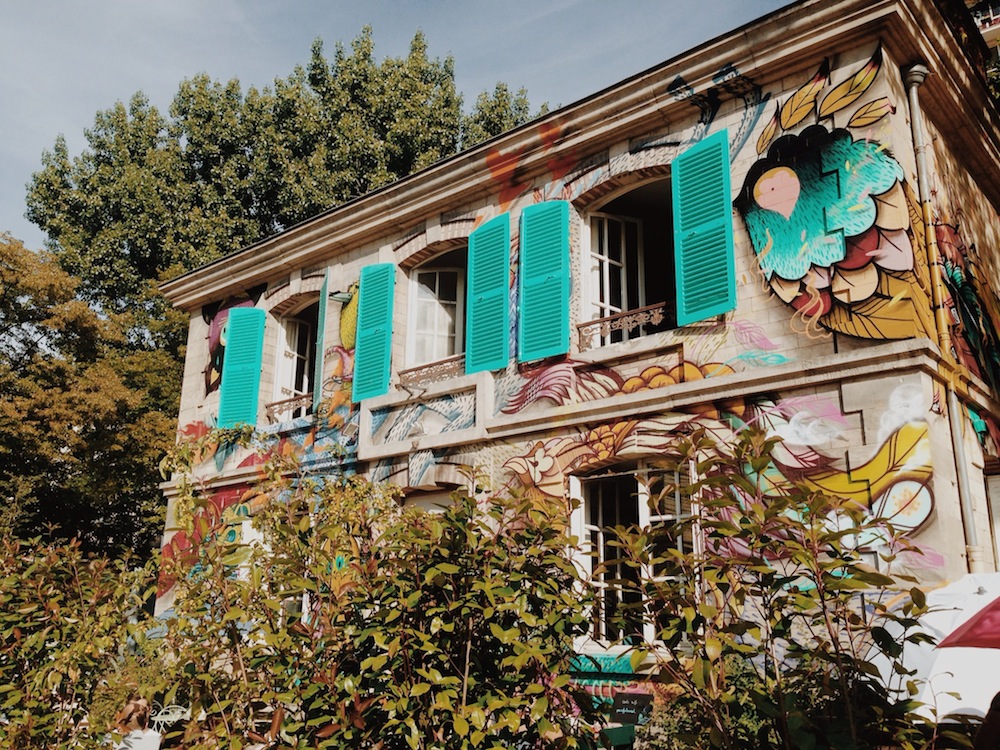 We all had some kind of clubhouse as kids, didn't we? Whether it was a treehouse, a backyard den, a bedroom duvet fort, a secret meeting place in an old shack by the railway tracks; we all needed a little hideout to call our own. In Paris, we don't have any tree houses big enough and we're a little low on backyard space but we do have plenty of cool old buildings that the grown-ups don't want anymore. Because sometimes, the city's grand museums and endless shopping can be overwhelming and you just want somewhere to lounge around freely, make yourself at home and simply hangout. So without further ado, here's MessyNessy's 5 Parisian Clubhouses– no passwords, no secret handshakes necessary…
1. The "Coffice" Clubhouse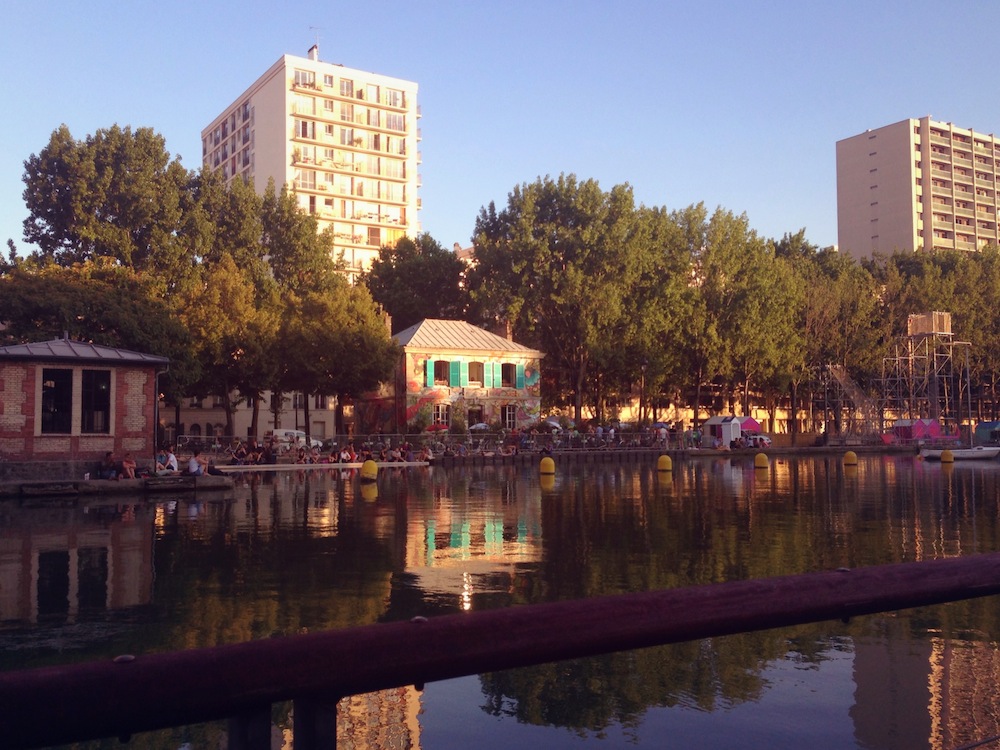 La Pavillon des Canaux, 19eme
They call it a "coffice" because it's sorta between a café and an office, an open workspace where anyone can make themselves at home and curl up on a sofa with their laptop. But quite frankly, good luck getting any work done here in this ultimate clubhouse of fun. Do you see that scaffolding structure on the far right of the photo above? Yeah, that's a zip line they're setting up for swinging across the canal this summer, as you do.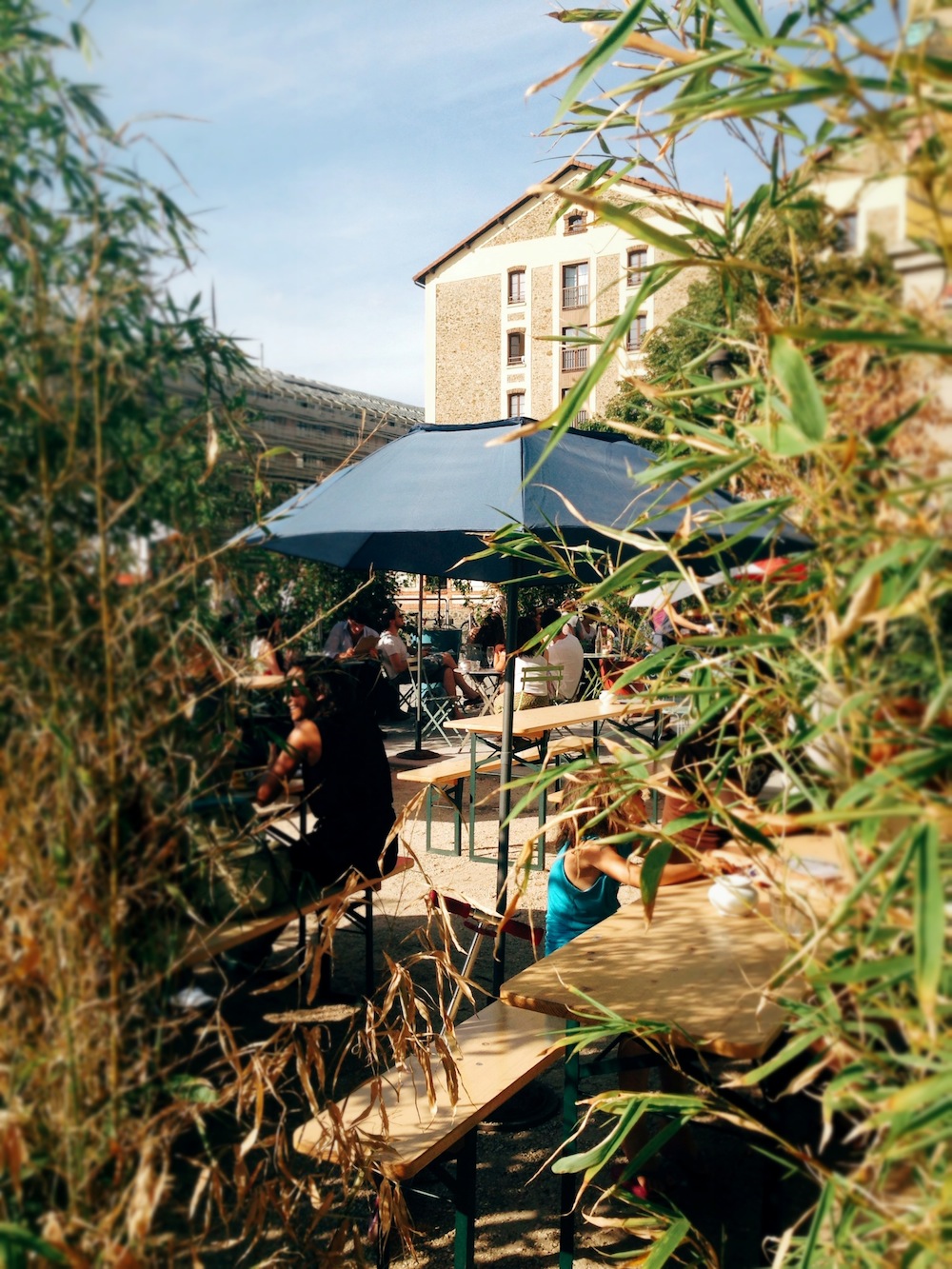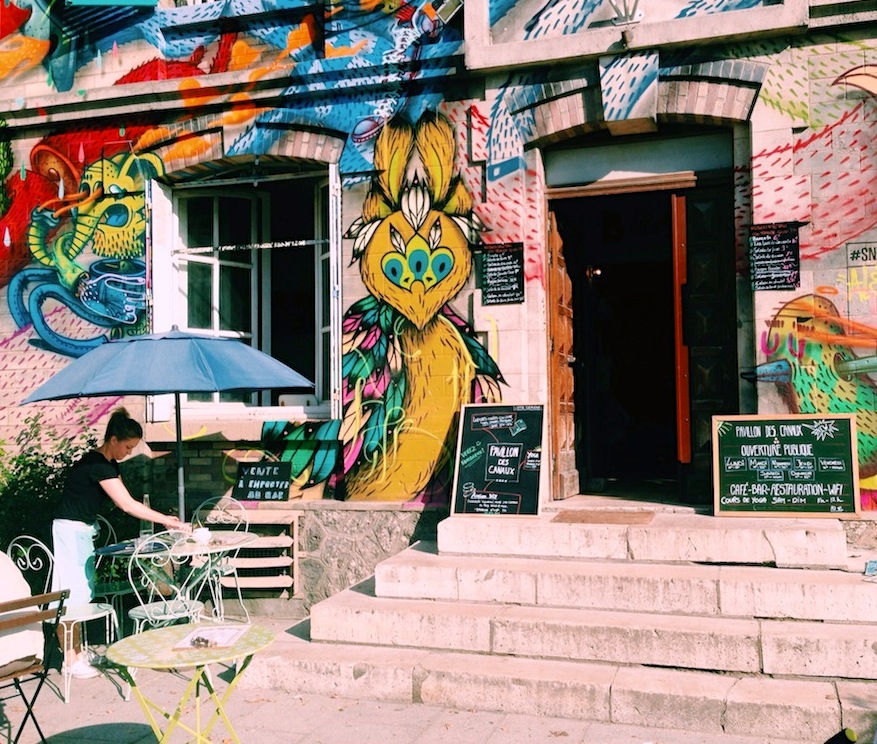 Situated in a renovated old building on the canal at the Bassin de la Villette in the 19th arrondissement, the Pavillon des Canaux is covered in vibrant street art (which sneaker brand Converse commissioned last year) and is currently being run by a creative events company that specialises in dreaming up fun pop-ups and activities. At the two-story picturesque Pavillon you can expect anything from a pétanques tournament on the sunny terrace to a brownie bake-0ff in their 1950s kitchen.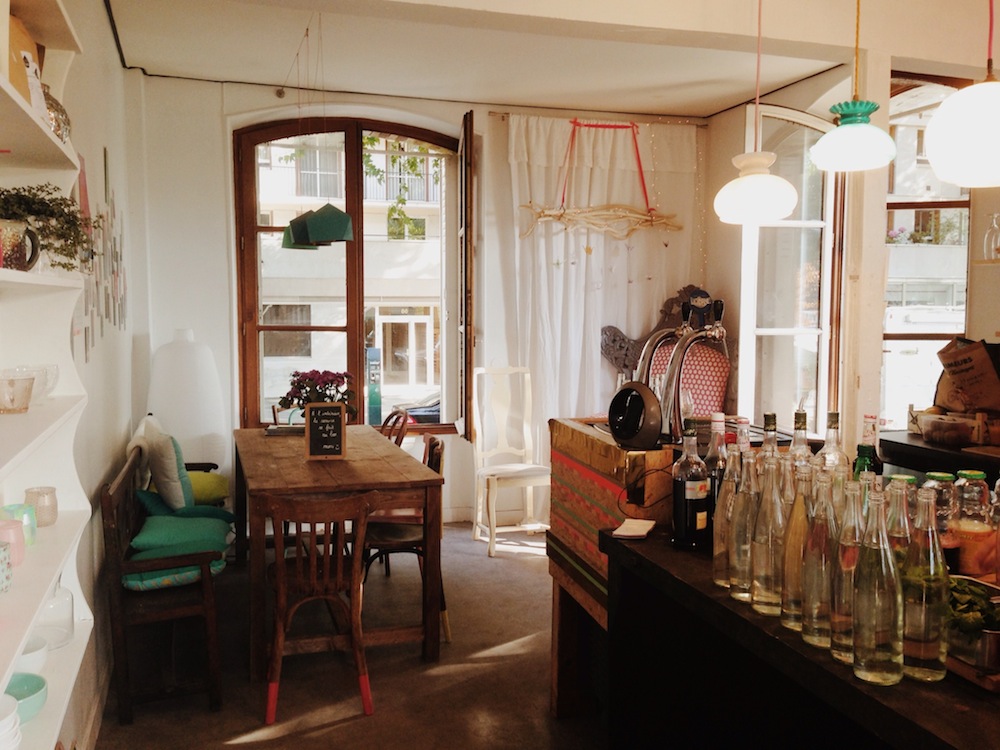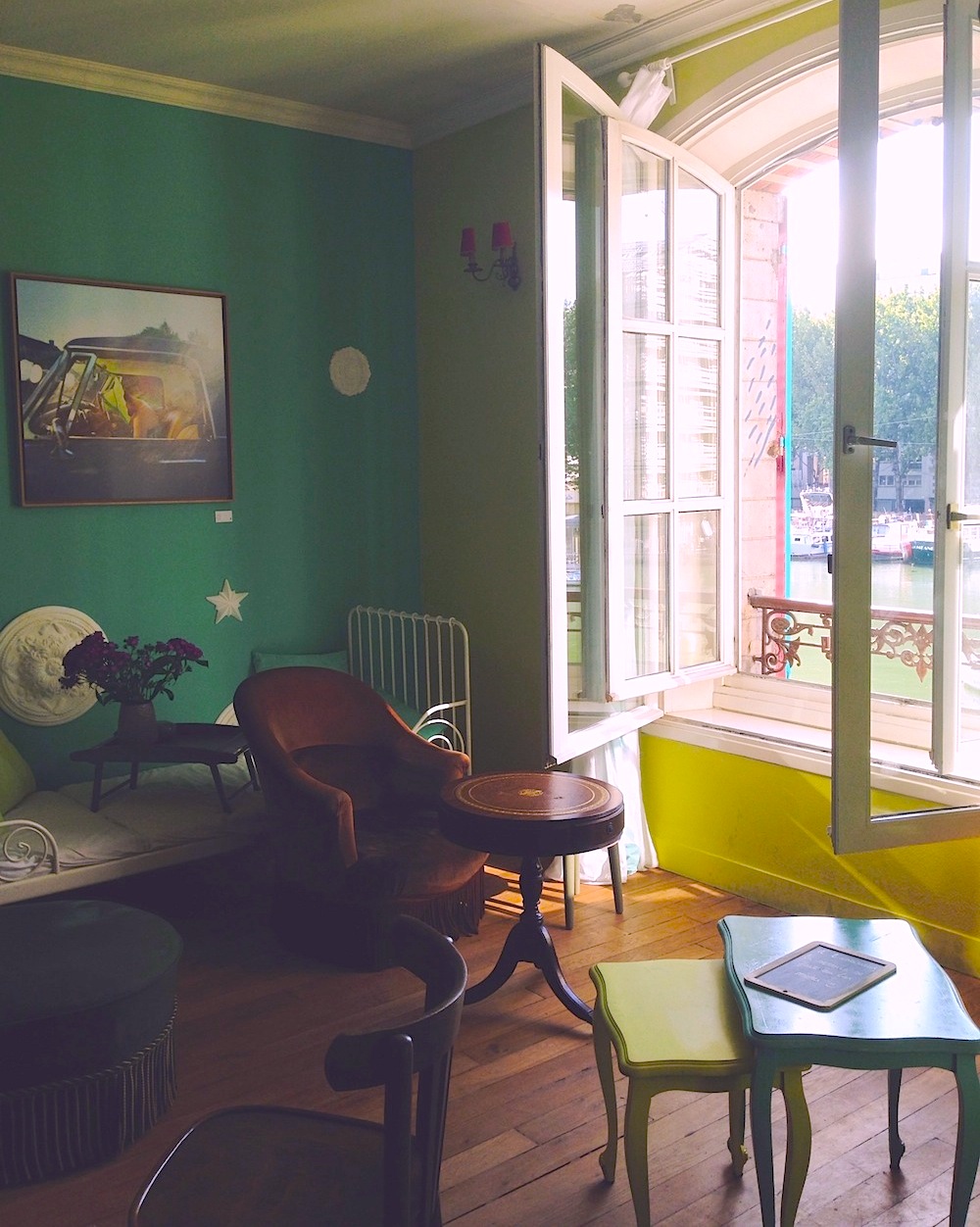 Or you could just sit by the window with your laptop and a lemonade…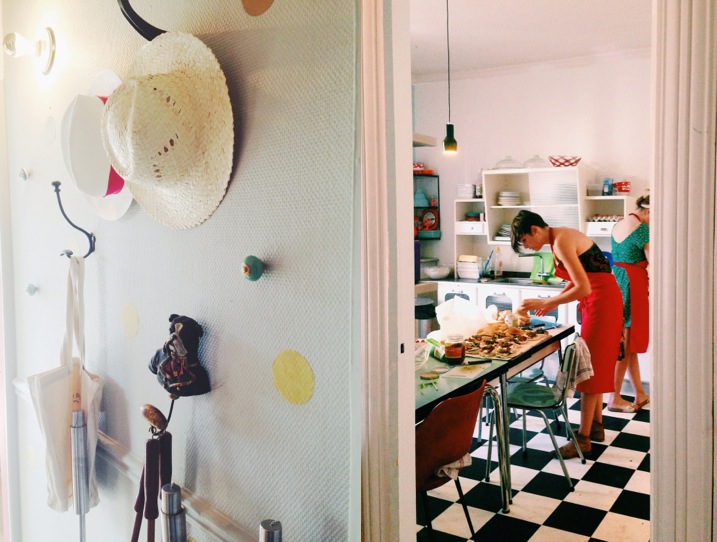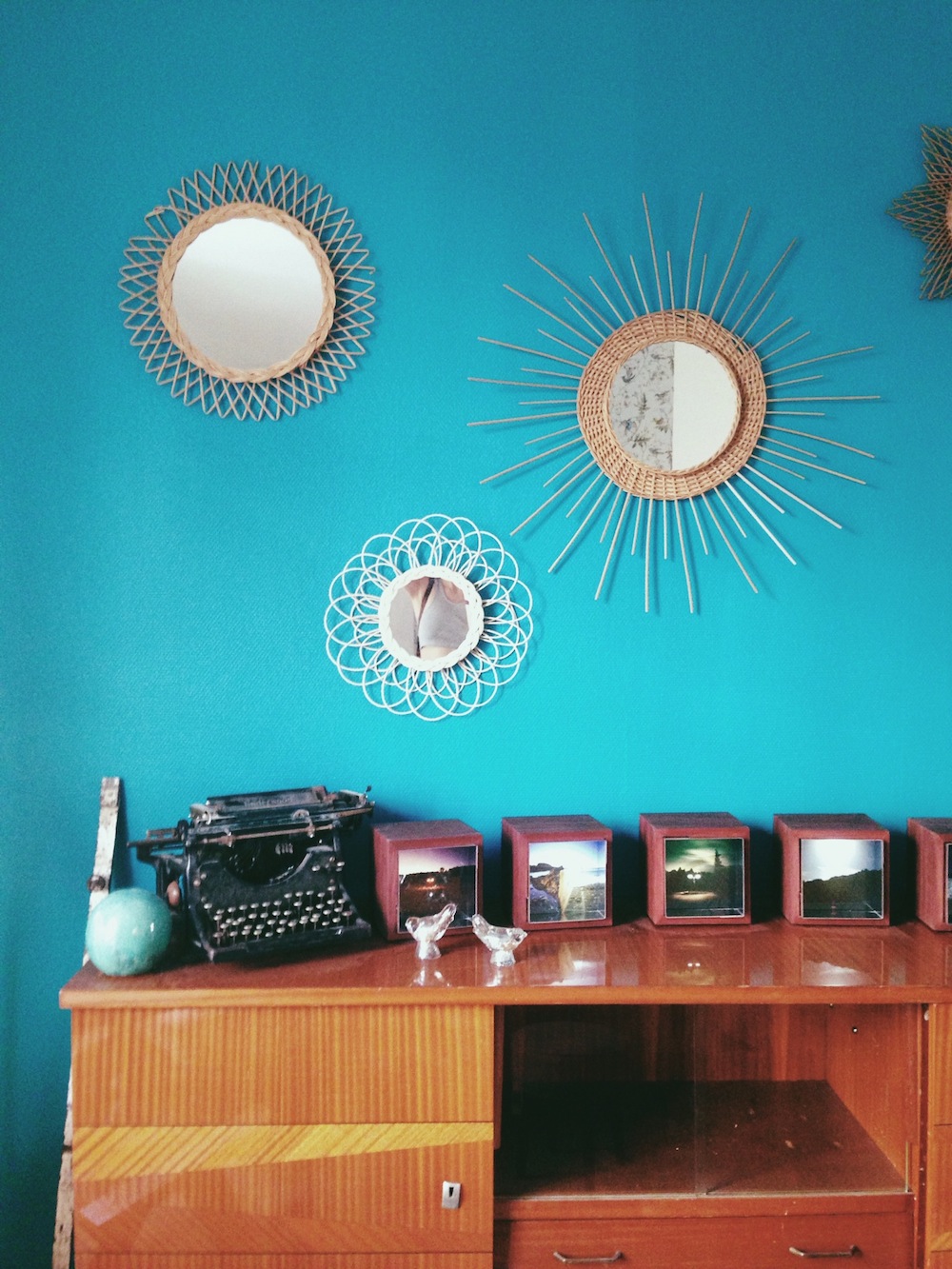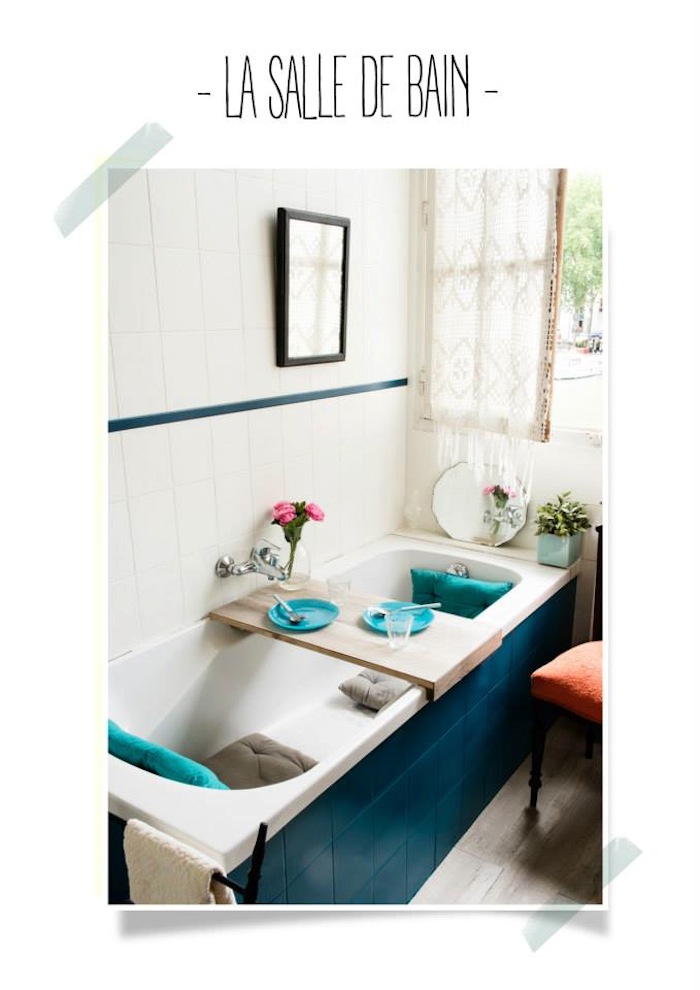 The whole thing is set up like a cozy countryside home, complete with a kitchen, bedrooms, living rooms, bathrooms, and plenty of nooks and crannies, any of which you're welcome to claim as your afternoon hangout spot– and best of all, there's no pressure to order anything (but you might be tempted by the smell of baked goods coming from the kitchen). If you want to call a meeting with your gang at one of the long tables, do it! If you want to get in the bathtub and write a blog entry, do it! (I may very well be writing this from that very bathtub right now)…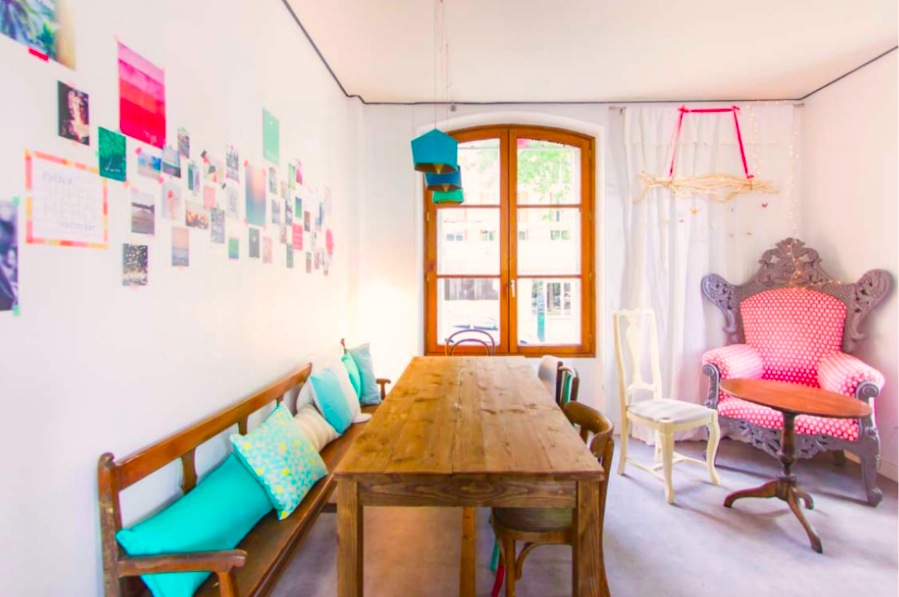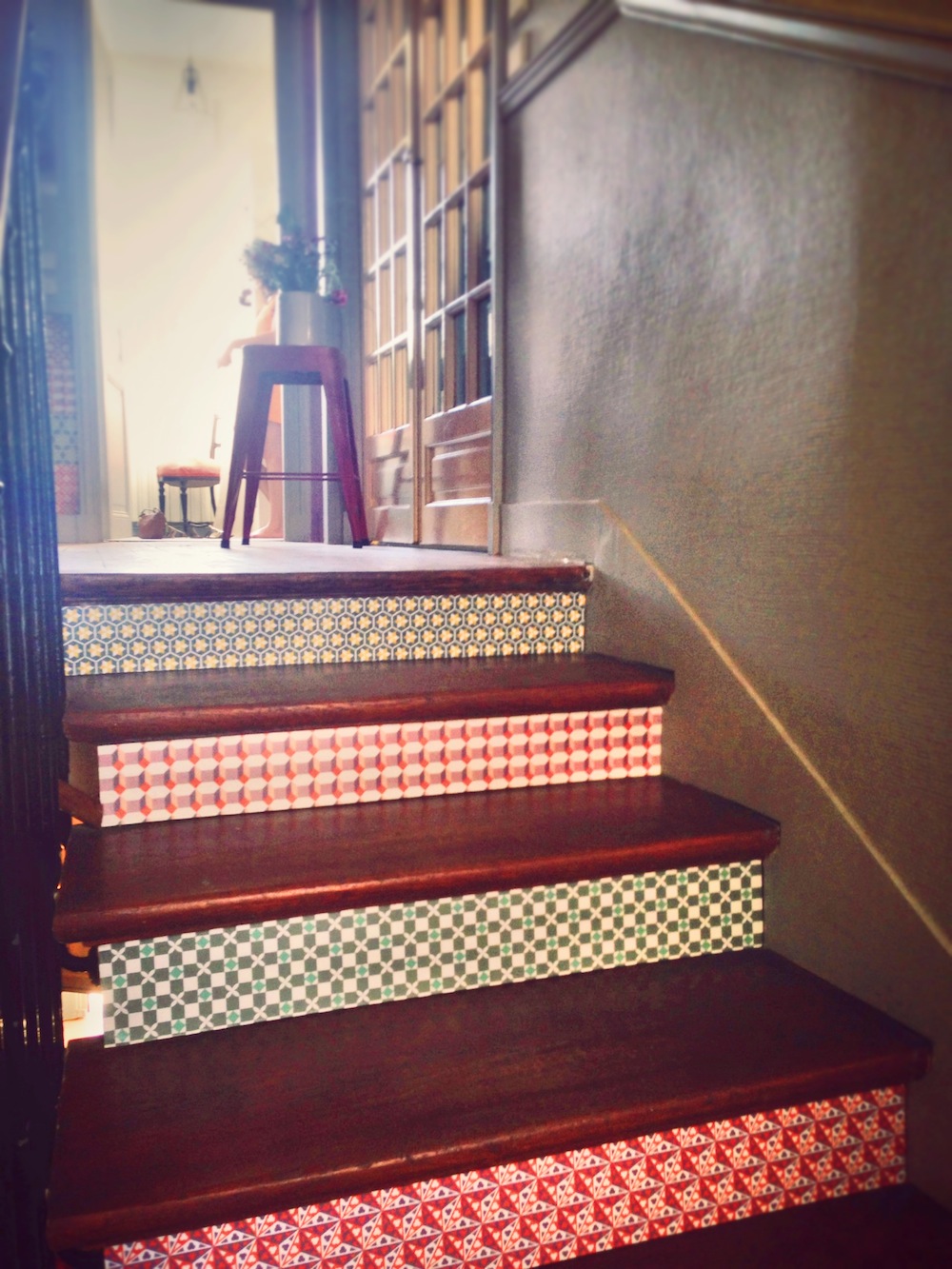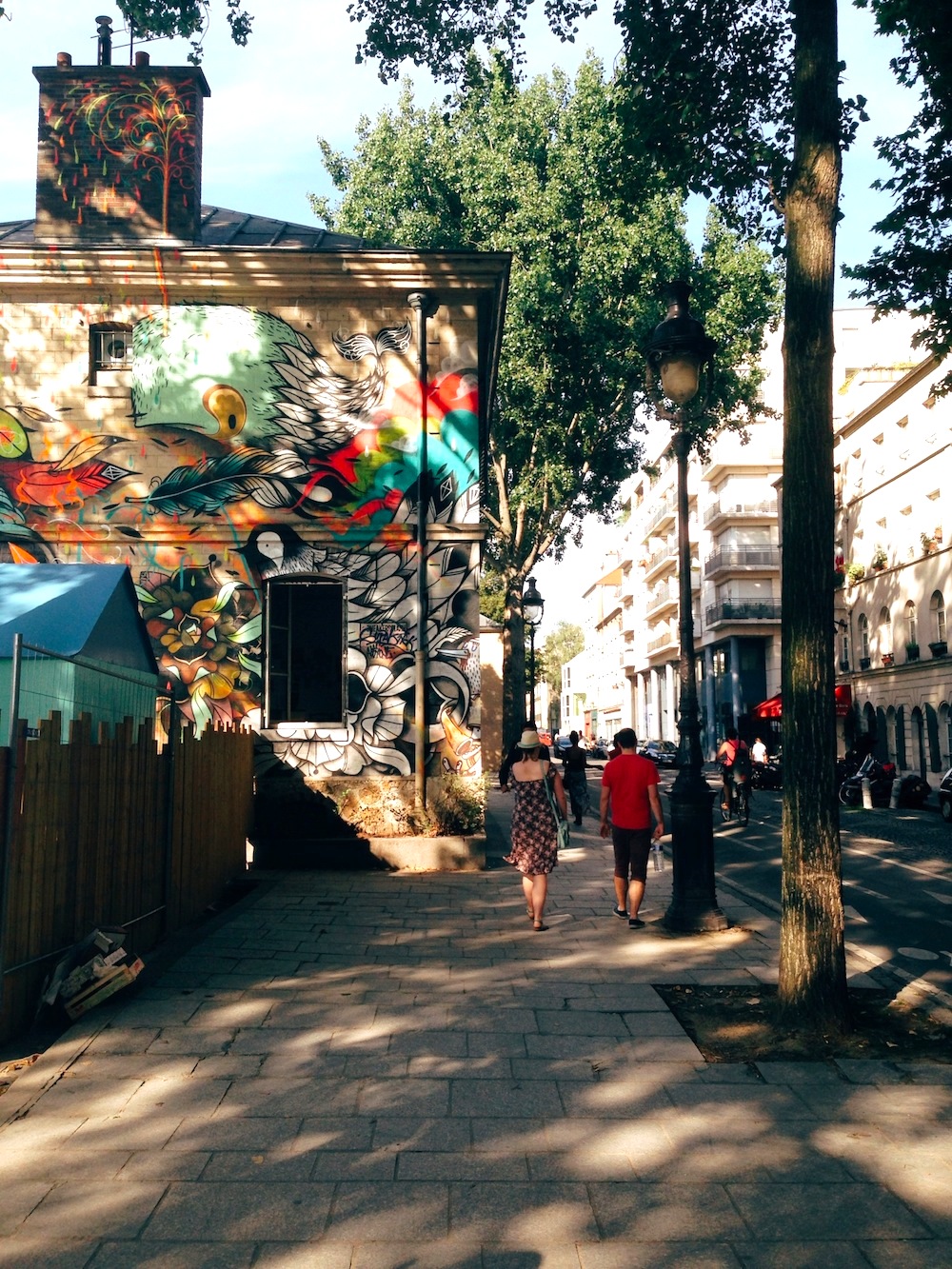 More information at Le Pavillon des Canaux
2. The Clubhouse on the old Railway Tracks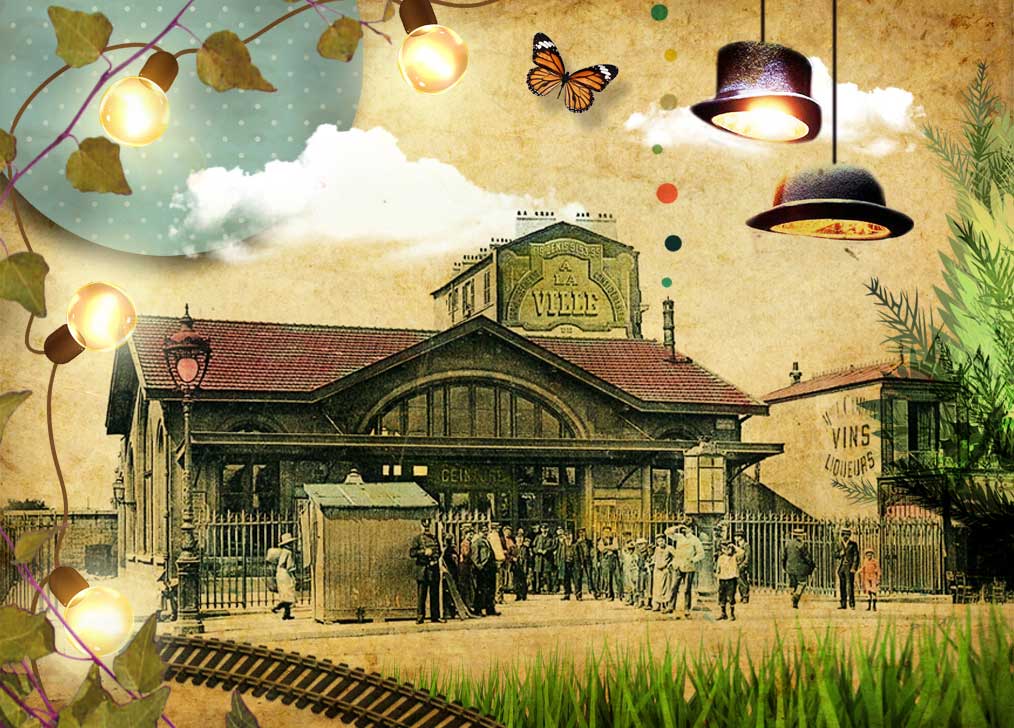 La Recyclerie, 18eme
The grown-ups didn't want it for their trains anymore so some creative Parisians have gone and built us a new hangout in the former Gare Ornano of the Petite Ceinture, you know, those abandoned train tracks of the "Little Belt" railroad, a surviving relic of a bygone era, closed since 1934…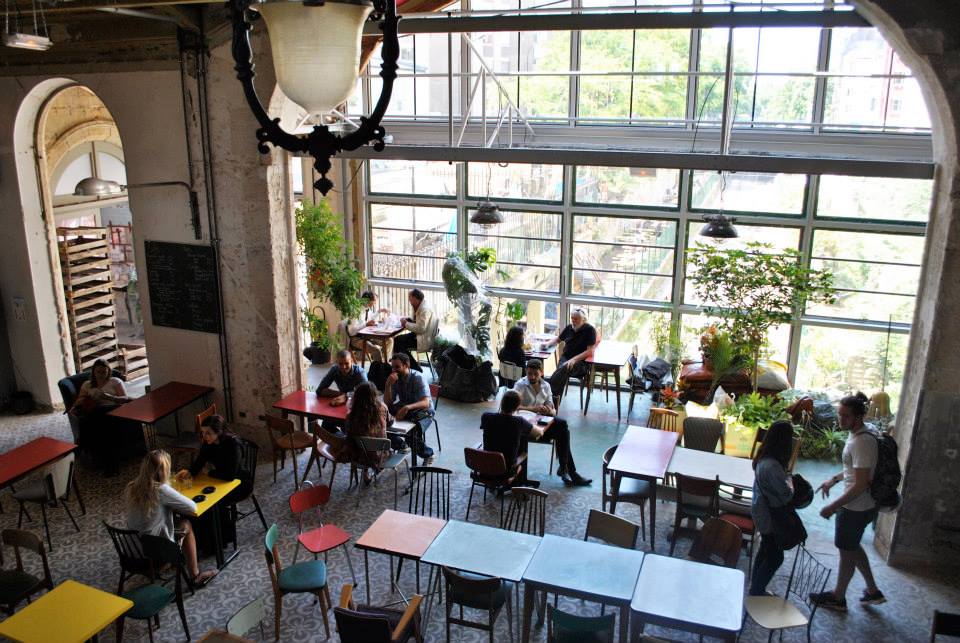 A vast and light-filled space at the edge of the 18th arrondissement for the ideal dinner meet-up with the gang overlooking the train tracks..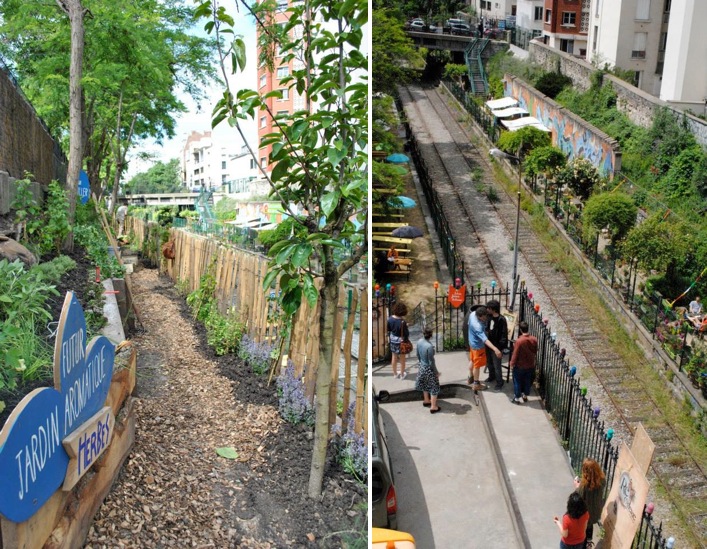 After eating, go down to explore the old tracks with cocktails in hand…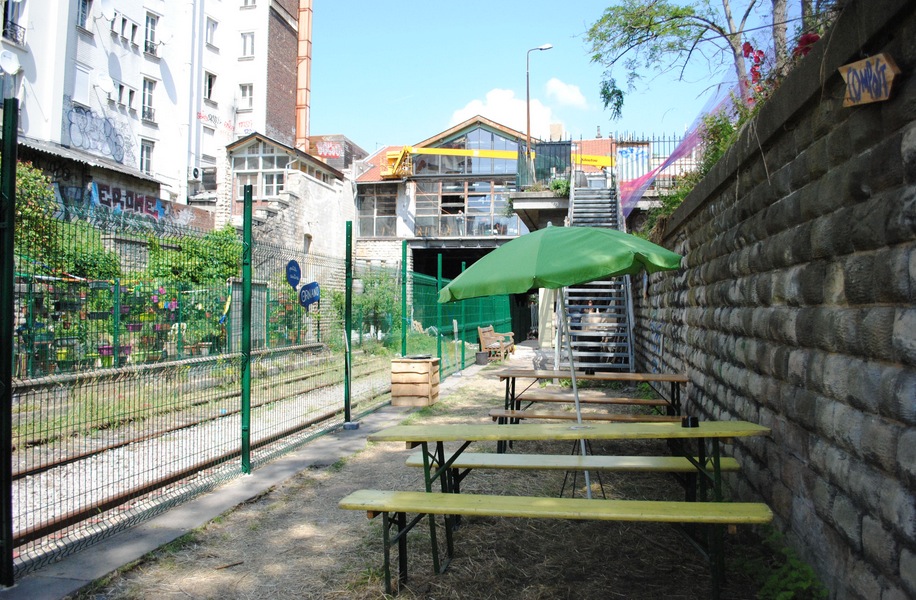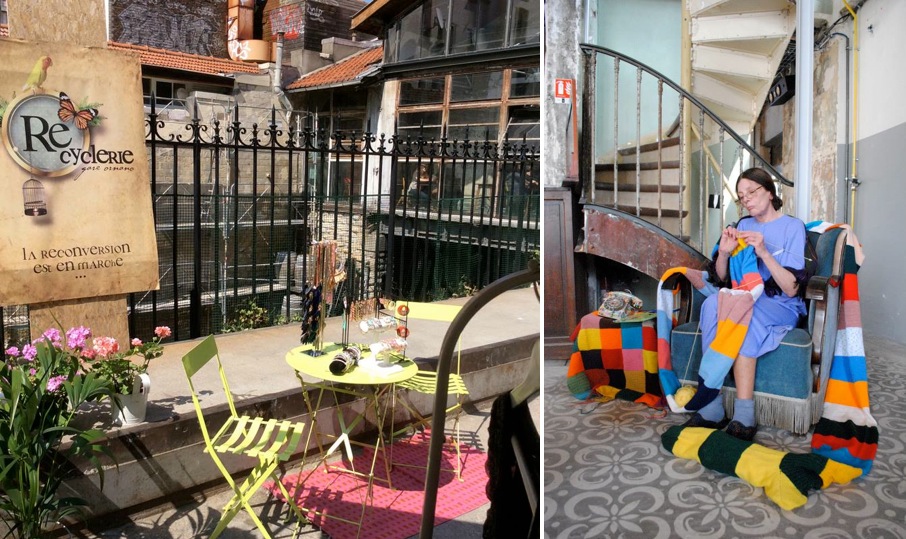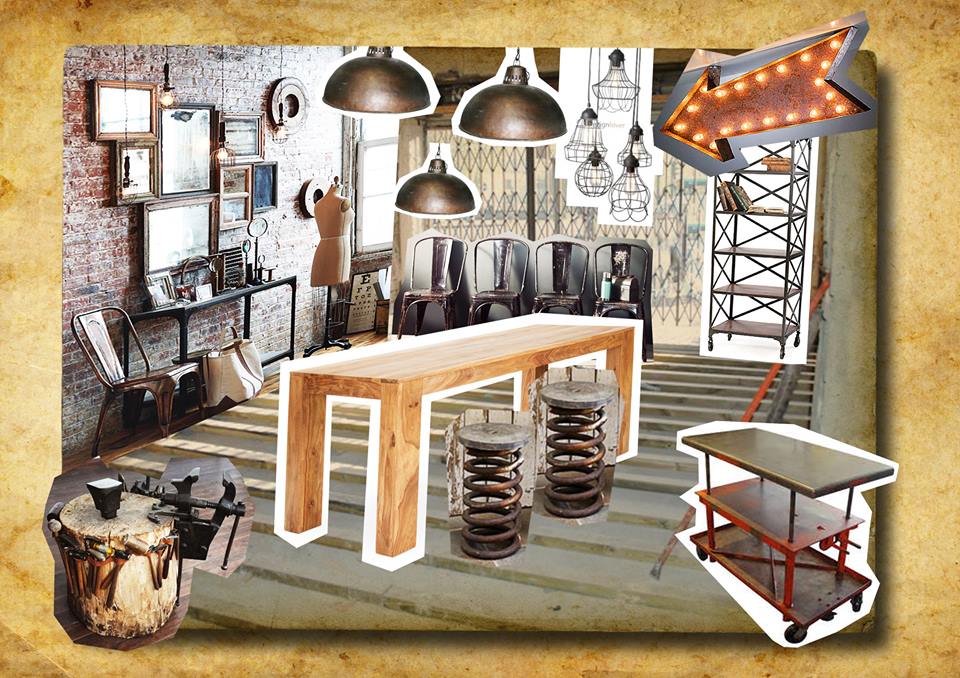 There's always something going on here too whether it's a creative workshop, pop-up shops, small yoga classes, a new food truck to sample. This clubhouse even has its own permanent DIY workshop corner in the station called Chez René, where you can learn to restore and reuse old and unwanted objects; maybe a broken chair you picked up at the flea market– hence the name La Recyclerie.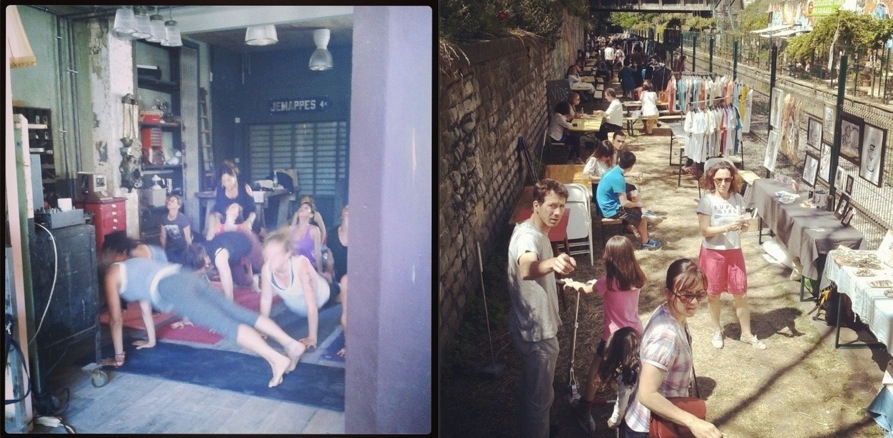 More information at La Recyclerie.
3. The Ping Pong Clubhouse
Le Général, 11eme
Here's one for the boys. An arts, social and political clubhouse that loves a good game of ping pong. Some cool kids on the block hijacked this old electricity distribution centre in the heart of Paris and claimed it as their clubhouse for regular ping pong evenings, musical gigs, political/ social debates and cultural/artistic events.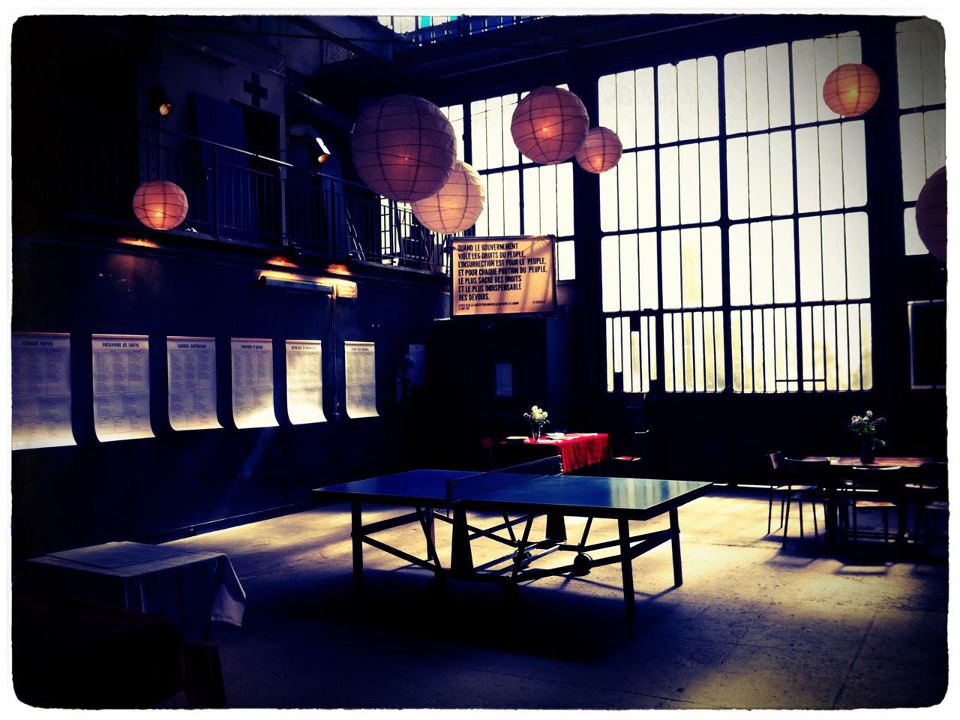 It's a truly impressive space. I remember seeing it for the first time, driving past and noticing those gigantic glass doors ajar revealing a clandestine but vigorous ping pong tournament going on behind the 20th century industrial façade.
Every 20th of the month (so that's this Sunday), you can walk in with a smile and discover this unique space (roam around as you please) with ping pong and refreshments. There's also a wine of the month tasting and of course plenty of interesting in-the-know locals to strike up a conversation with. Also, every second Sunday of the month, the space opens up for various seminars, debates and community events.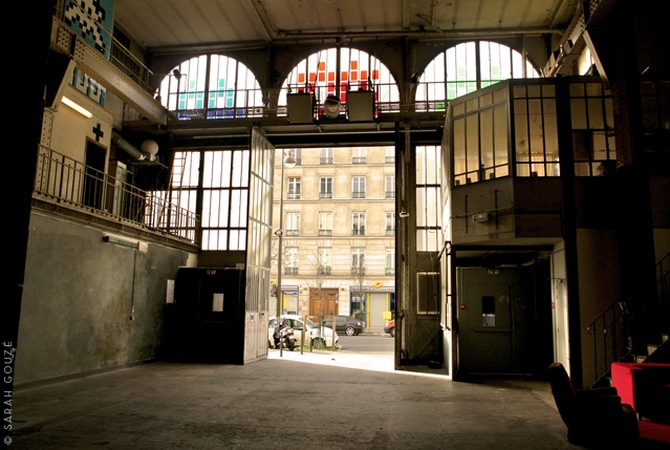 More information about Le Générale here, and keep up with events on Facebook.
4. The Curio Clubhouse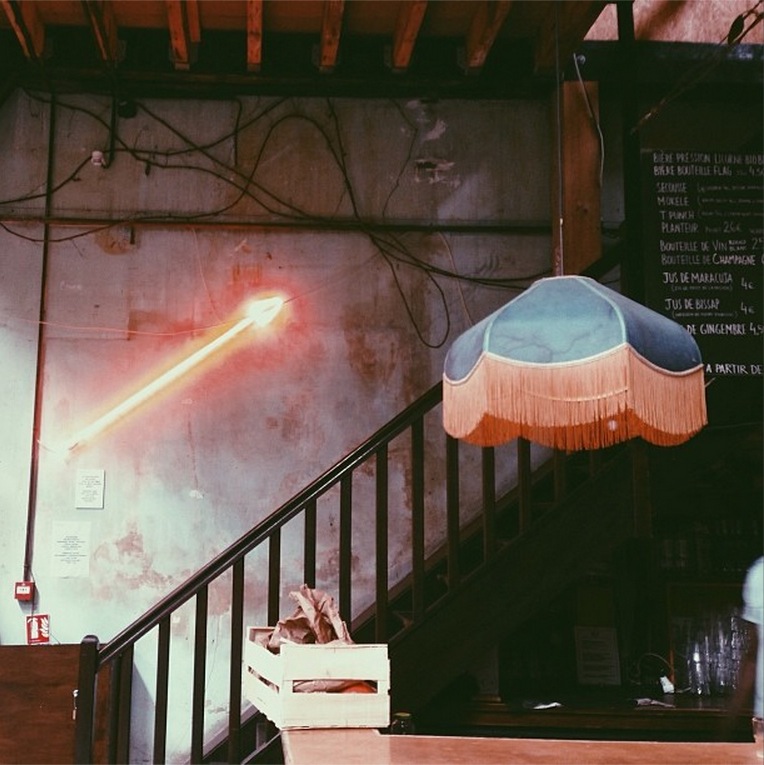 Le Comptoir Général, 10eme
Hidden away behind the Canal Saint Martin, Le Comptoir Général has been around for a few years now but I couldn't very well do a post about Parisian clubhouses and not include this hangout on the list…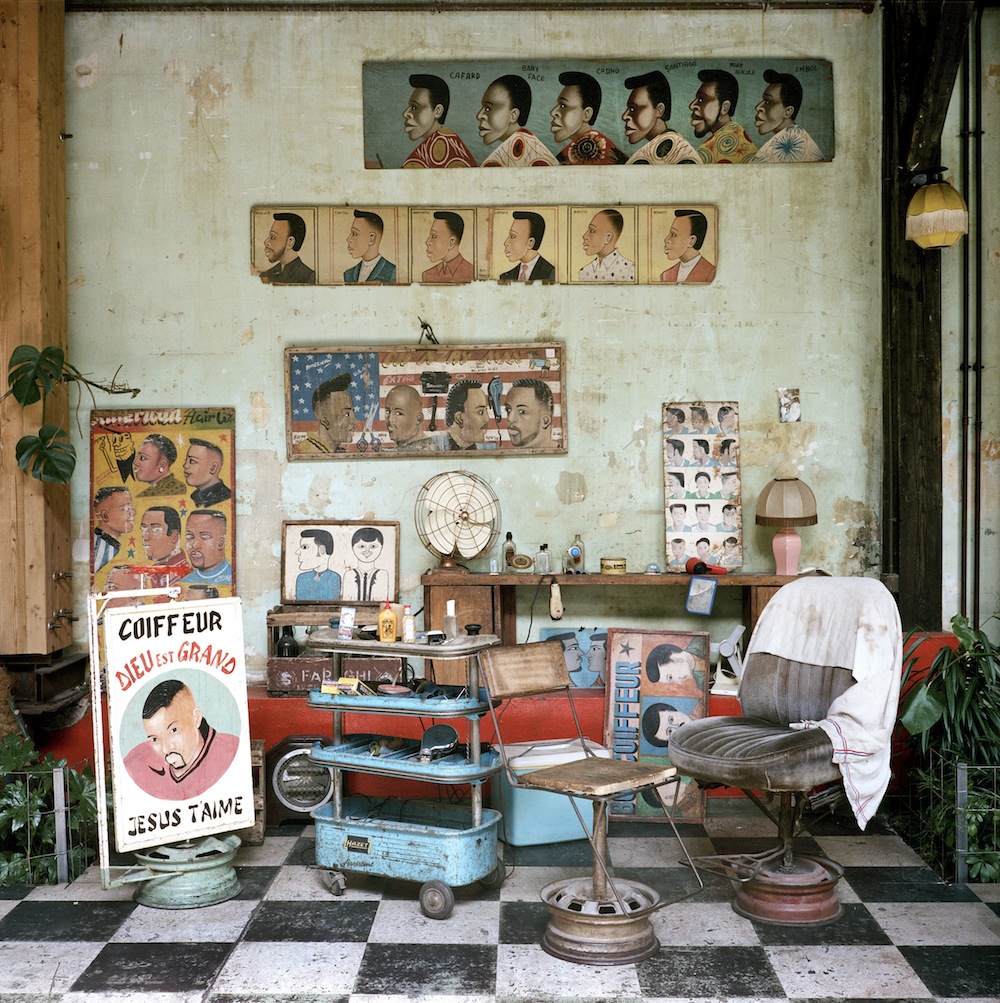 You could mistake it for a forgotten, once grand African hotel, a colonialist's social club in Senegal or a Stanley Kubrick filmset; not one item in this place hasn't been recycled from faraway in time or place. Sip a mojito perching on a well-travelled old suitcase, browse the witchcraft cabinets or meet a Parisian bobo lounging on a barber's chairs in the African hair salon– it's hard not to walk around open-mouthed when you first step into Le Comptoir Général.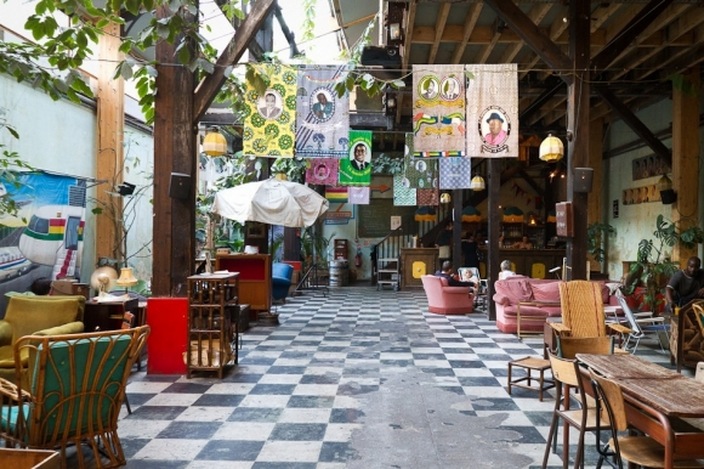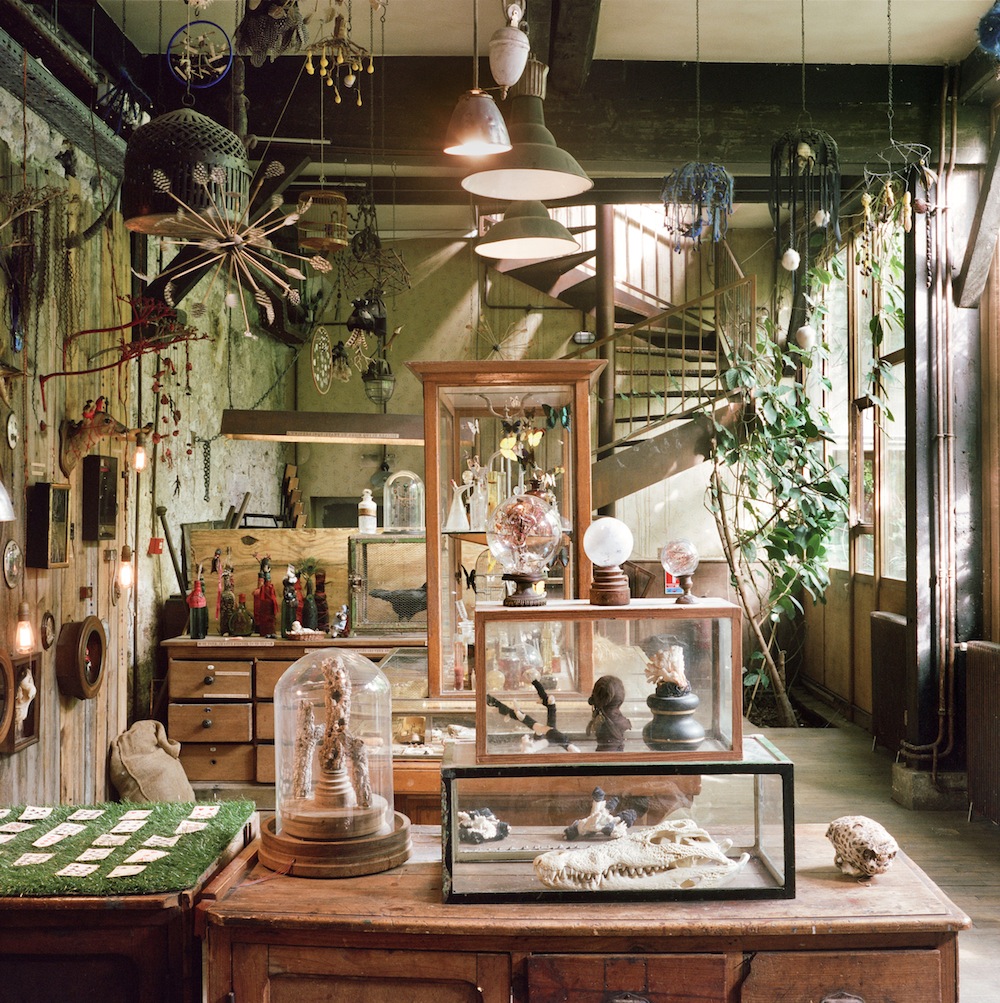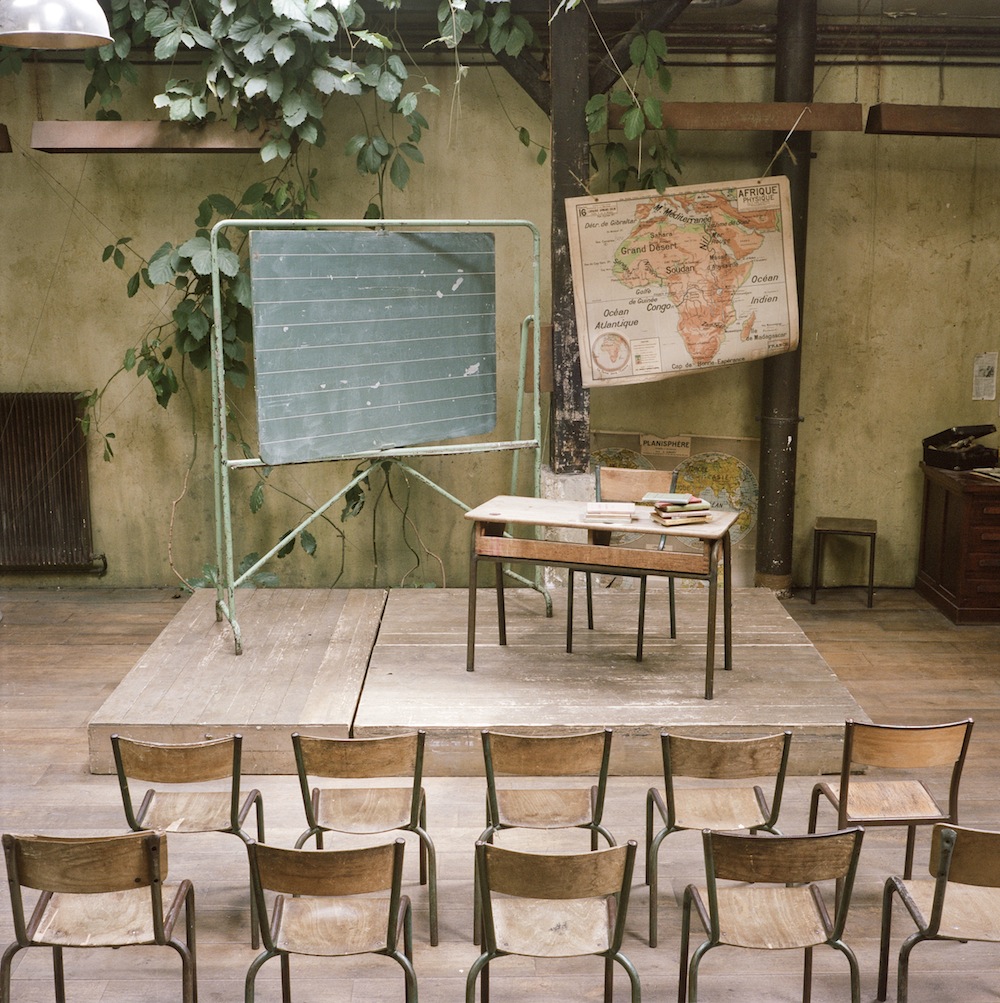 With such an interesting space, there's no suprise that Le Comptoir Général functions as more than just a bar / eaterie. Host to film nights, vintage sales, art exhibitions, environmental conferences, foodie pop-ups; the venue associates itself with young social entrepreneurs embarking on adventurous eco-social-cultural projects (there's office space for rent at the back of the courtyard).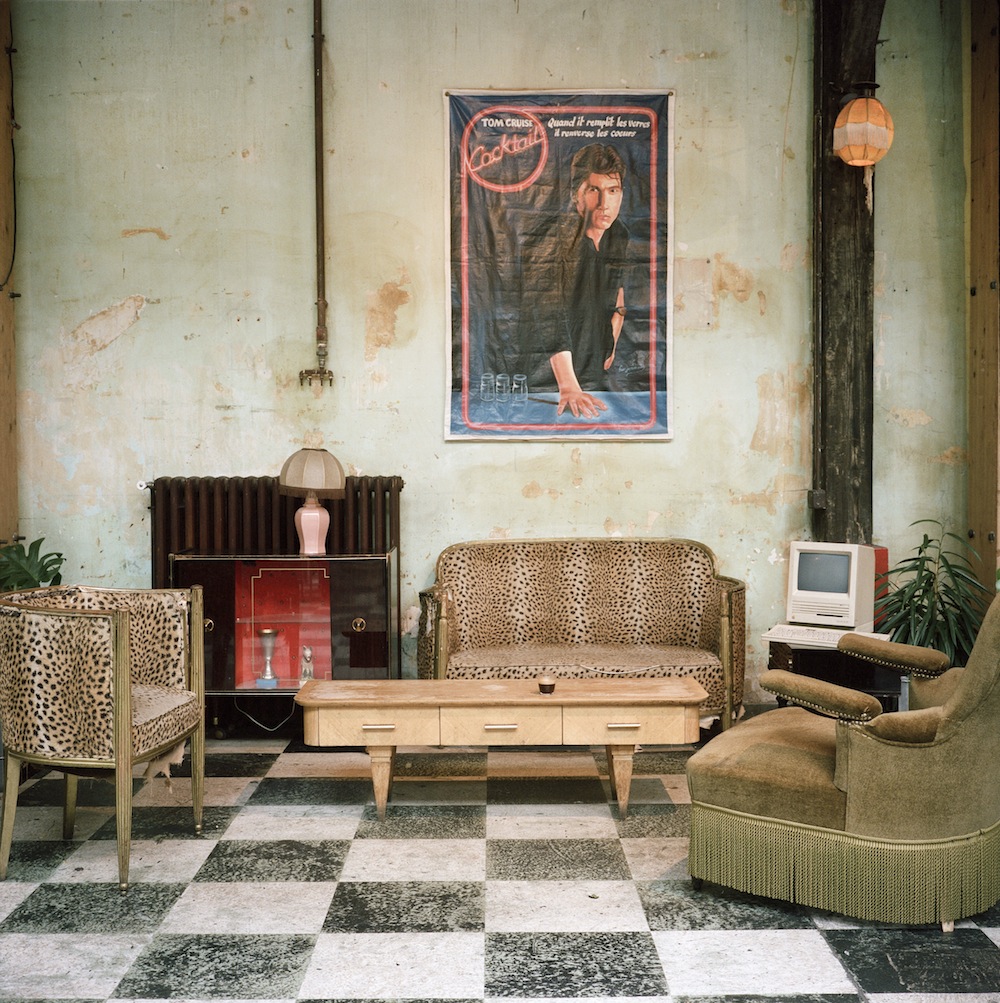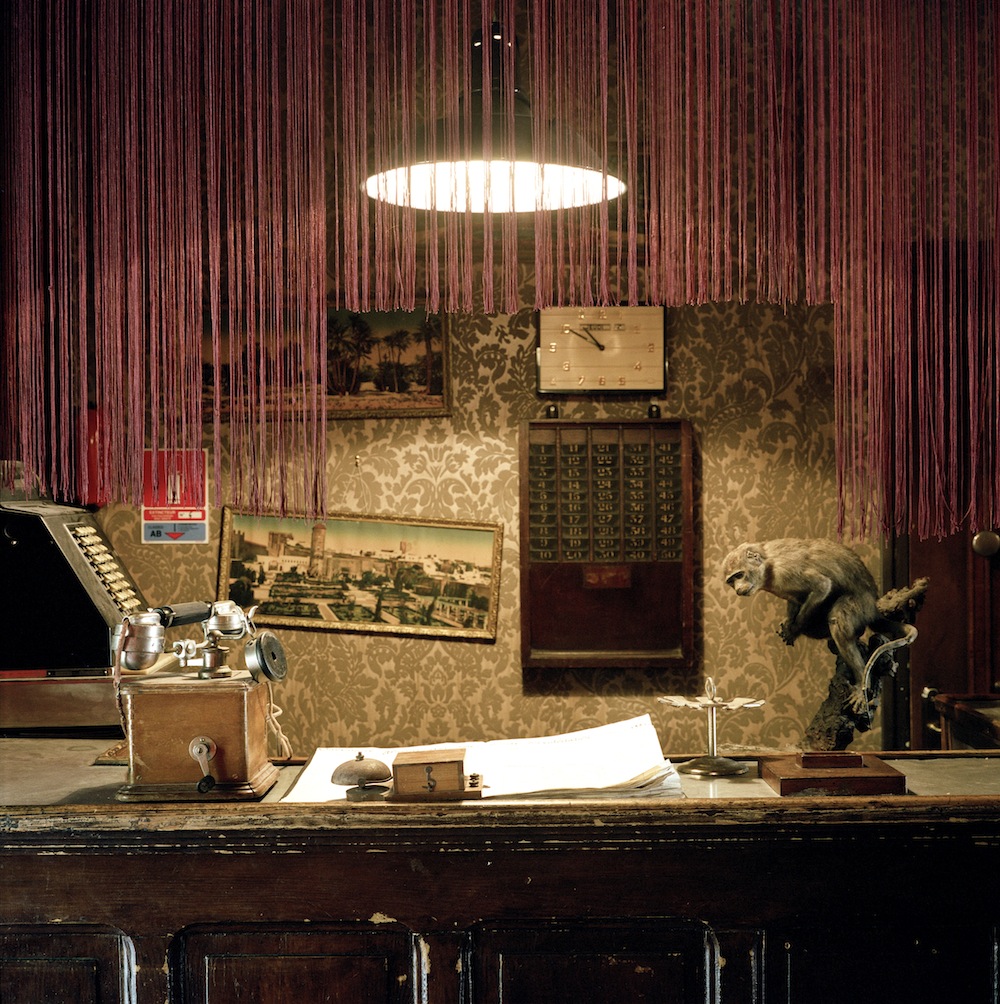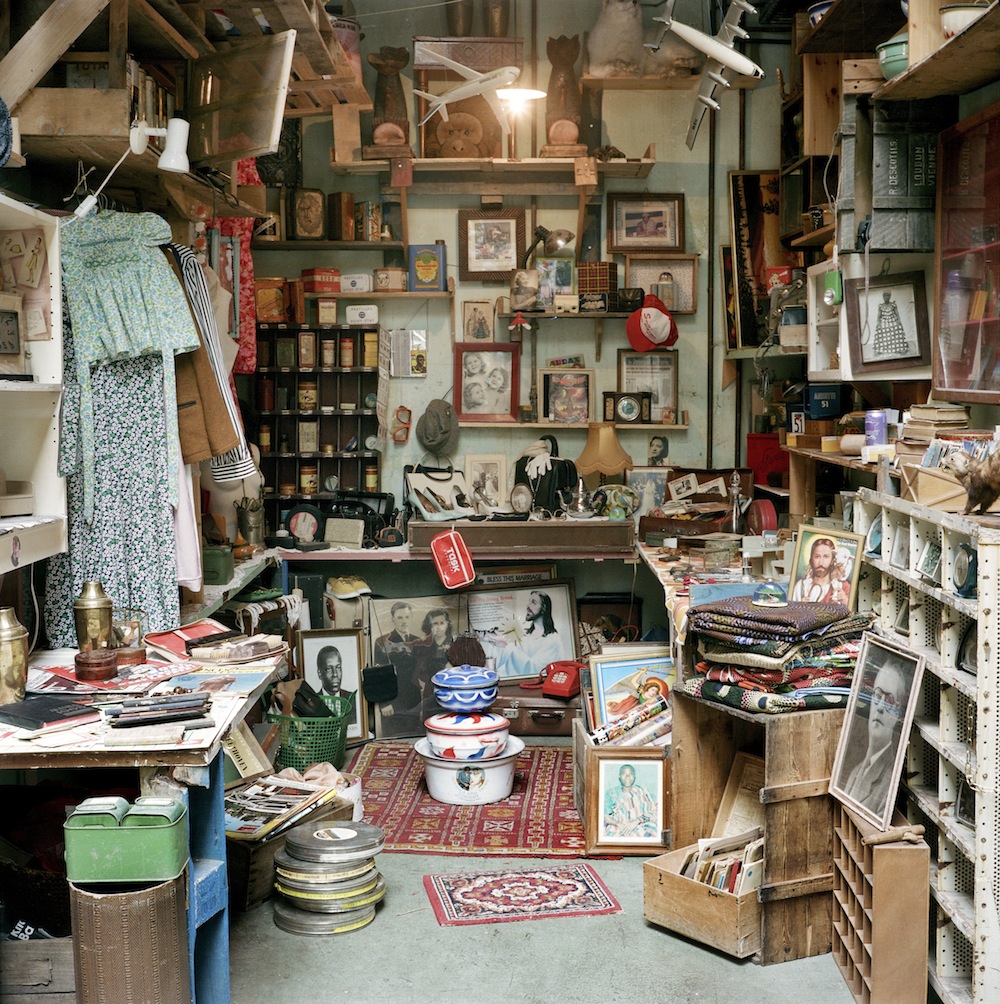 De-privatised and open to anyone informed-enough to find it, bring your laptop and sink into a sofa from 11am, Monday through Sunday or go in the evening for cocktails and you might find yourself crashing a sale for rare vintage bicycles.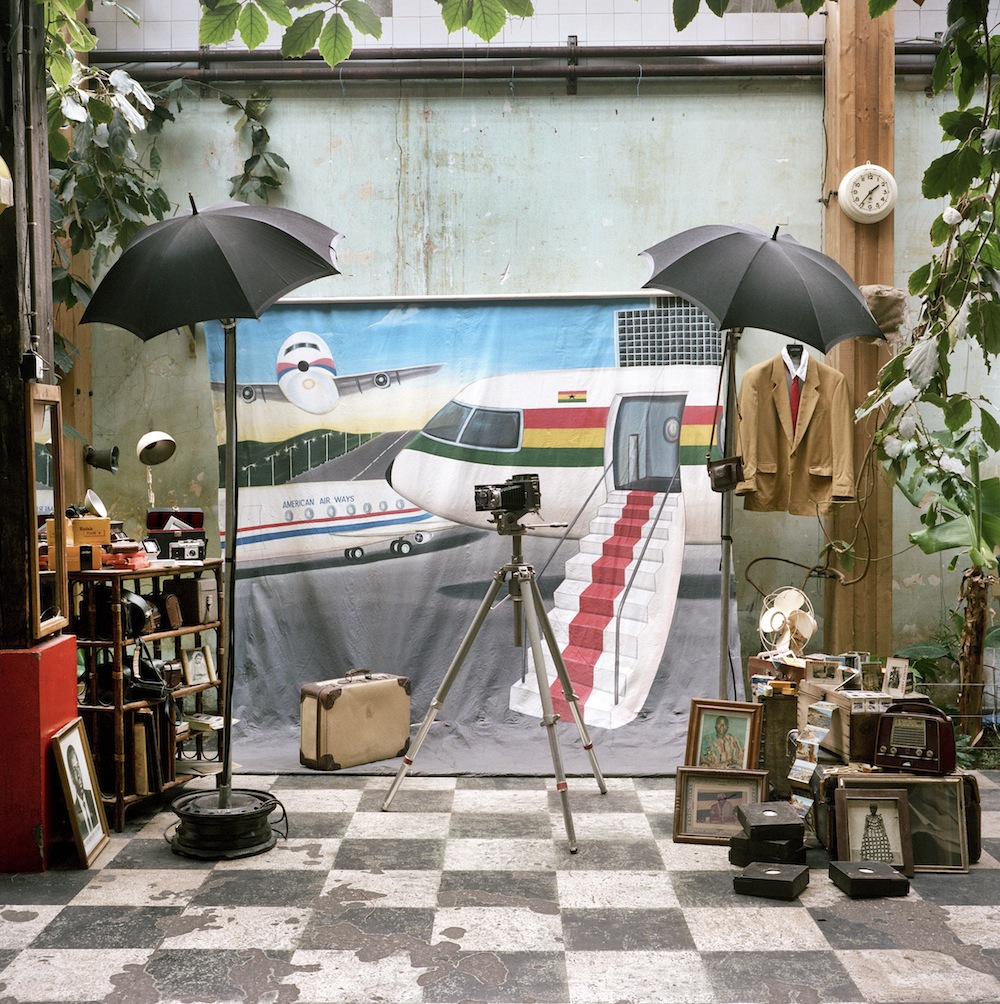 More information at Le Comptoir Général, keep up with events on Facebook.
5. The Rock'n'Roll Clubhouse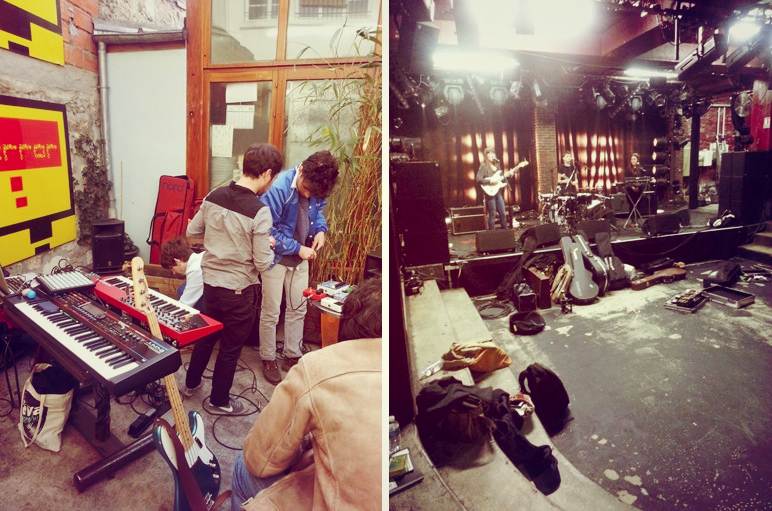 La Maroquinerie, 20eme
A mythic indie concert hall AND a restaurant with one of the city's most creative chefs now running the kitchen, is definitely worth some hang time…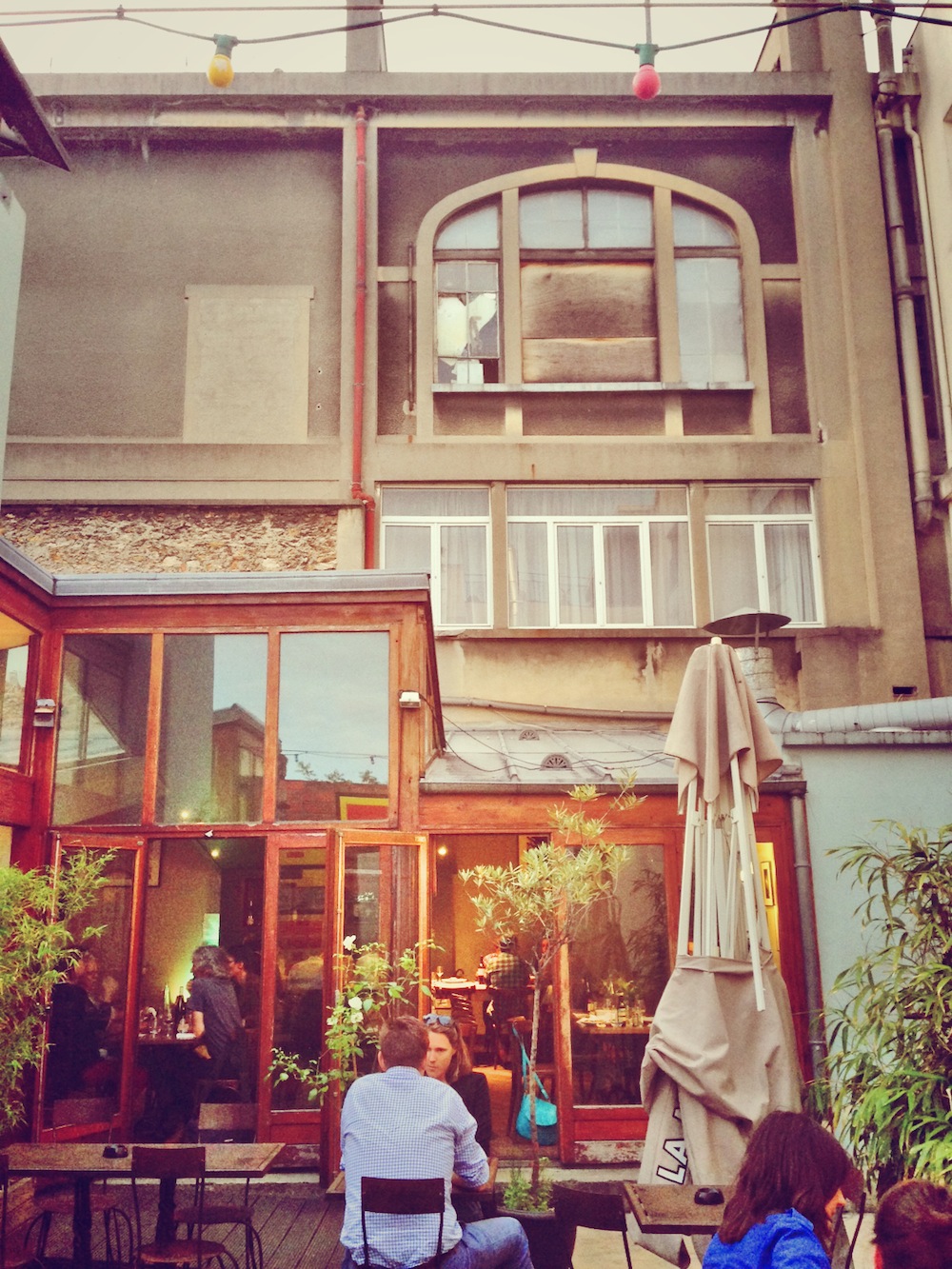 La Maroquinerie, with its quiet terraces that look up onto the old surrounding warehouses of Ménilmontant in the 20th arrondissement, has quietly re-launched itself as a rock'n'roll gastro hangout to be reckoned with this summer. Pulled pork on focaccia with roasted onions, refreshing pomegranate ceviche, creamy aioli and spicy breadcrumbs– all very good reasons to visit this corner of Paris where hip and pretty young things sip cocktails around you waiting for the night's gig.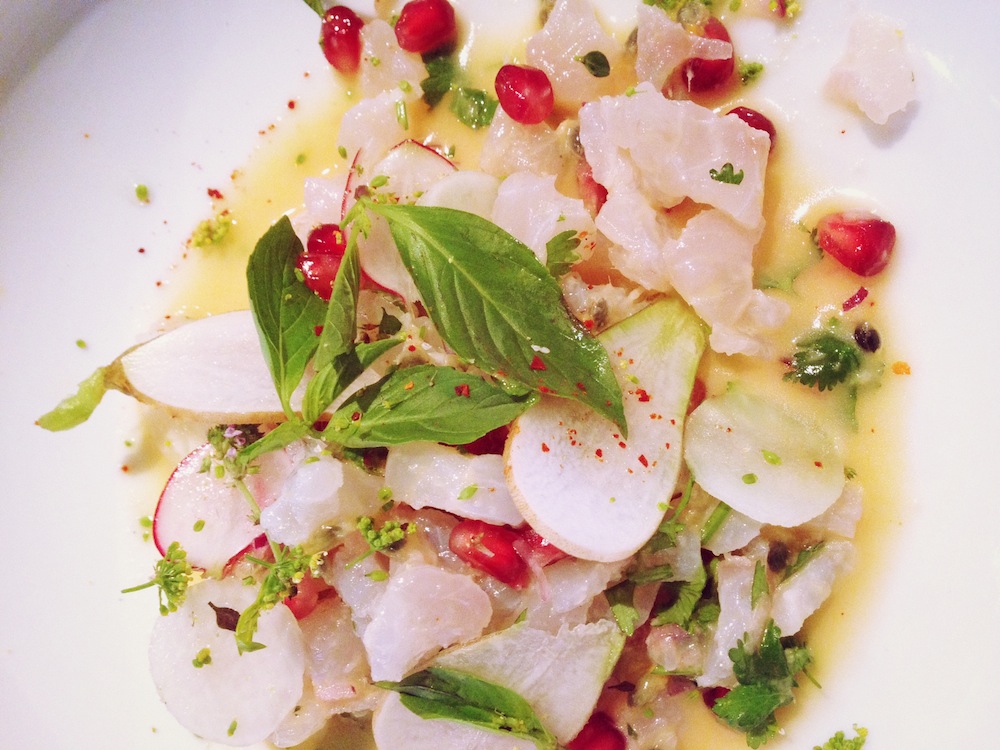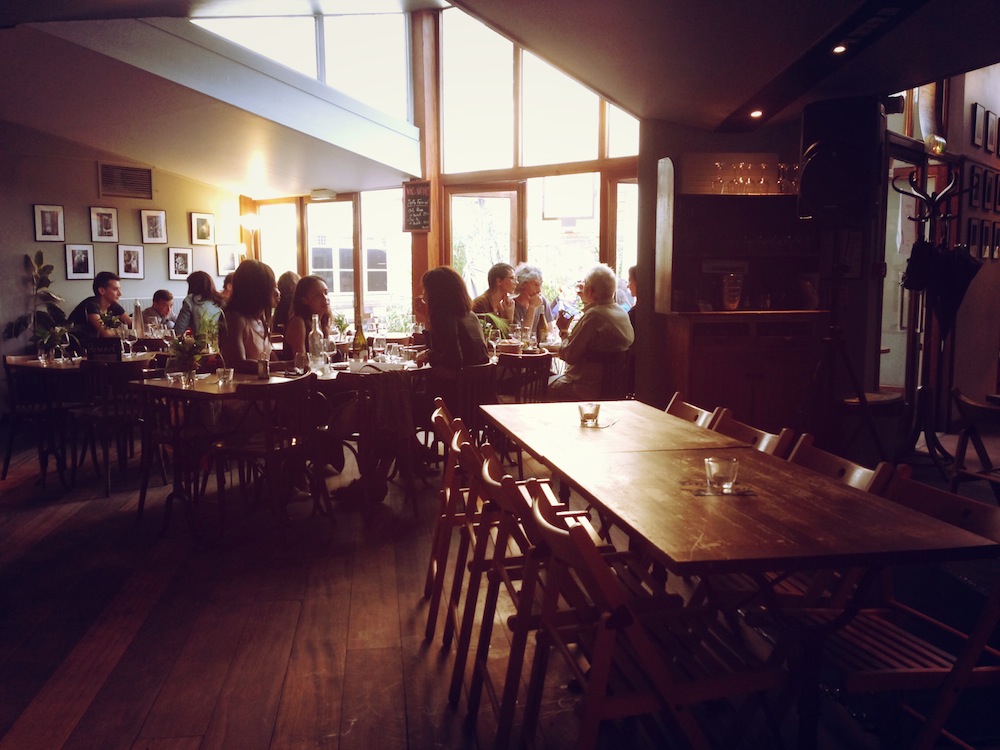 While you're there, also check out La Bellevilloise nextdoor, a former worker's union, another multi-tasking venue host to a music club, bar, restaurant and exhibition space where events range from world music concerts and interactive workshops to film festivals and organic food markets. They also have a roof terrace and olive trees!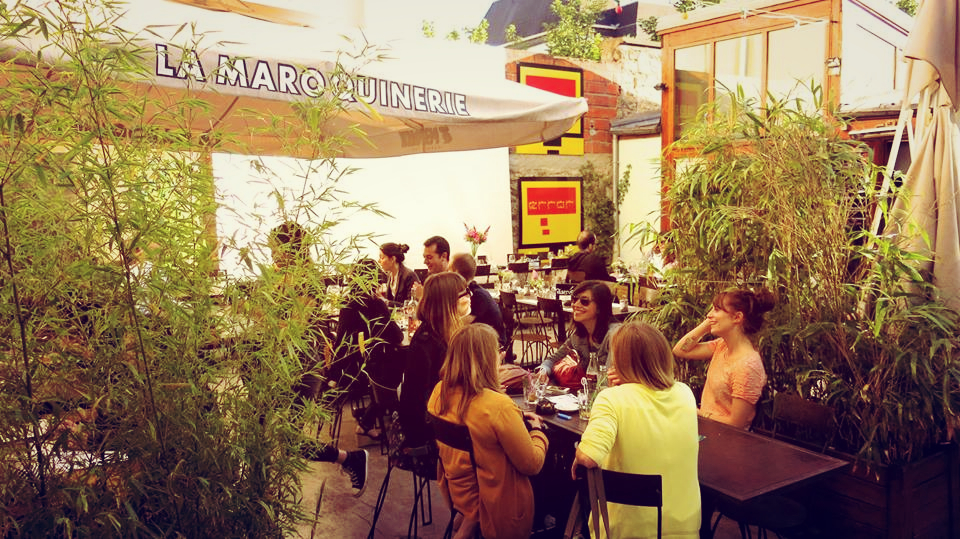 This clubhouse is just like the legendary concert hall it is attached to: friendly, trendy and rock'n'roll!
More information at La Maroquinerie.
Jump down the Paris rabbit hole with me in my new book "Don't Be a Tourist in Paris." Pre-Order your copy now!