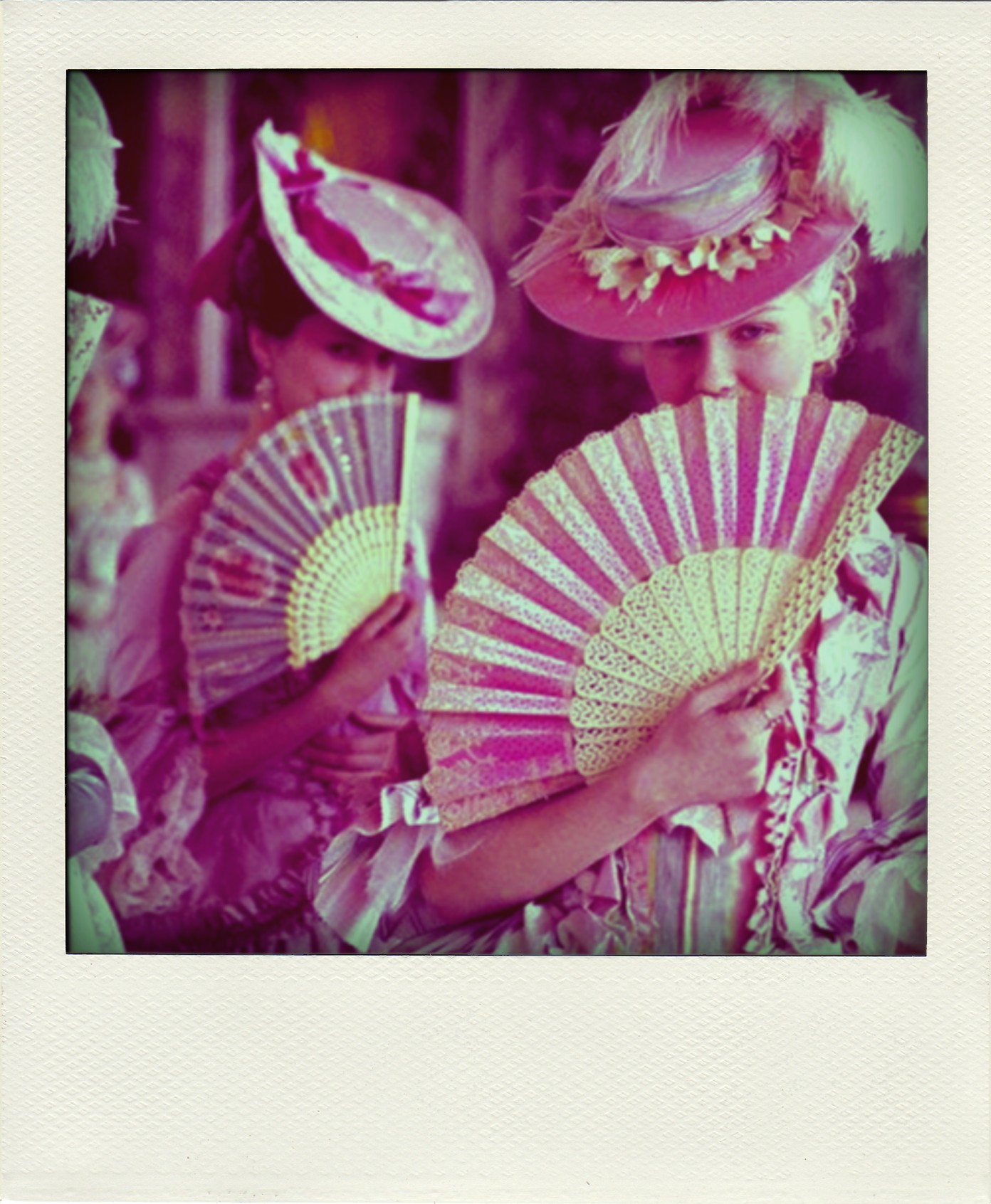 When I first moved to Paris, I quickly found out that the real nightlife was not in the bars or in the clubs but in the Parisian apartments.
House parties. House parties galore.
I wasn't sure at first how I was going to get invited to one, but sure enough, if you break away from that whole 'single foreigners alone together' thing, meeting just one Parisian can gain you access into people's apartments for an entire season.
You see, I'm a nosey bugger. And I like to see how people live, especially in Paris. You know, all Parisian-like.
Now you might recall a recent television commercial for the popular dessert chocolates, After Eight. It featured an older man living in Paris, who has allegedly been throwing dinner parties every week in his apartment for complete strangers since the 70s.
Having done a teensy bit of research, it turns out, this guys actually exists, and these parties do really take place at his apartment every Sunday in Paris.
His name is Jim Haynes.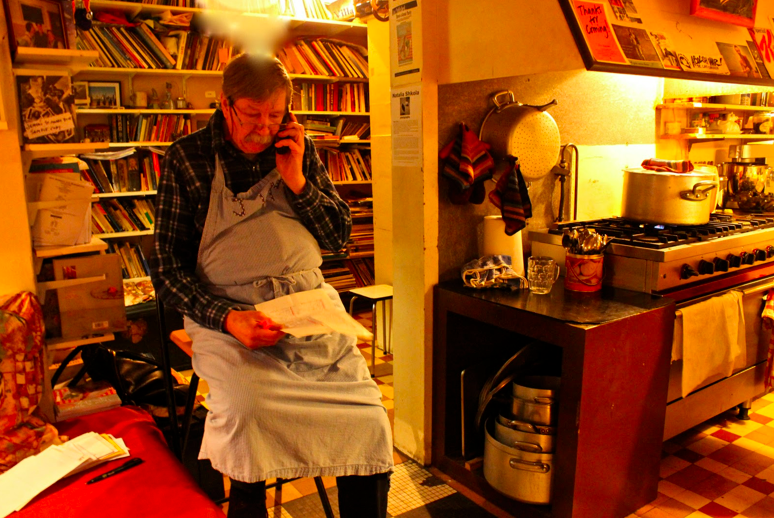 Now before you start wondering why I would think of suggesting this guy to give a boost to your Parisian social life….
What do Chloë Sevigny, Allen Ginsberg, R. Crumb, Yoko Ono and Germaine Greer all have in common?
They have all been guests at Jim Haynes's converted artist's studio in Paris.
Jim has been called the "godfather of social networking" following his 1980s series of self-published People-to-People guides, which listed addresses of local people willing to help or host travellers.
Born in Louisiana, he's lived all over the place.
In London he founded the Arts Lab in Drury Lane which was where the first joint artwork by John Lennon and Yoko Ono was exhibited.
In 1960s Amsterdam, Jim co-founded a magazine celebrating sexual freedom.
Basically, he's a pretty cool, free-thinking dude.
From various interviews he's done over the years, there were answers to the questions swirling around in my nosey head….
Ok so what's the dealio. How did this all start?
Jim: When I moved to Paris, I had a house guest from LA, a dancer, and her hobby was cooking. She offered to cook a dinner for me and my friends and it was probably the best dinner any of us have ever had – before or since. She was especially good at desserts.
She didn't know a soul when she arrived, but after a few months she knew half of Paris. She got an apartment, gave dance lessons, got married to a film producer, produced two sons and is still here.
By some miracle, only 50 or 60 would call every week. The only time more than that would ask would be in summer when we can move into the garden. We have had as many as 130. When we hit that, I had to start saying no. I like to keep it to around 60 or 70. I'm full every week now – but I hate saying the word 'no'.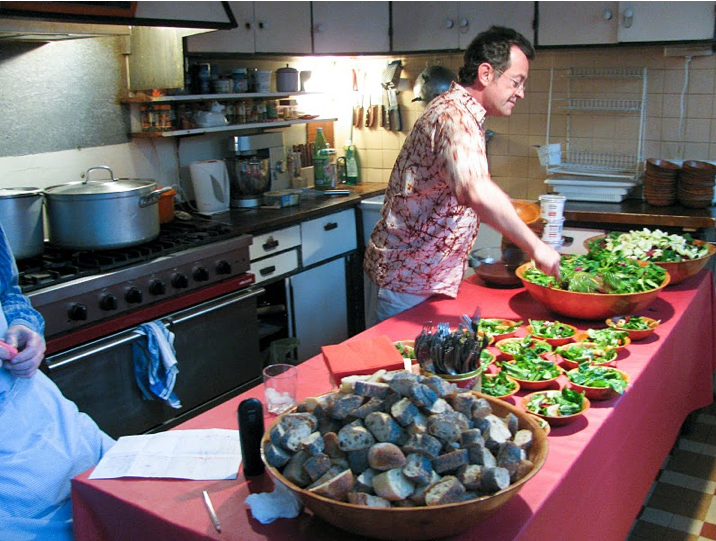 How do you come up with the cash to throw these things every week?
All I have to do is find a volunteer cook every week – they just give me a shopping list and the neighbourhood shops deliver it. I ask people to make a contribution – we always break even.
I'm pretty shy in social situations. Wouldn't I feel like an awkward weirdo standing alone in the corner (like I usually do at parties) if I came to one of your evenings?
I introduce everyone to everyone and I like people who reach out. Some people will be standing next to a person eating and drinking but not say hello because they are shy.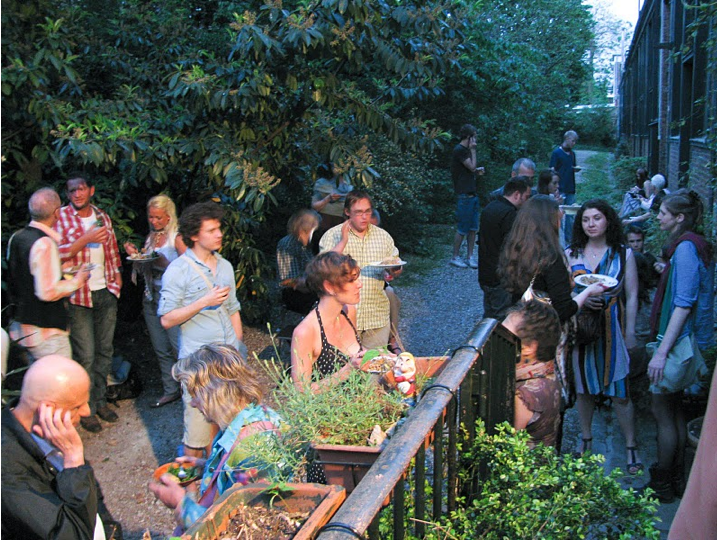 Have you ever had massive violent brawls breakout mid-party?
Only one, really – a politician's daughter from the States who crashed the party. She started complaining about something and a friend of mine dumped spaghetti on her.
Do the cops (or in zi French, 'les flics') ever come and bust your parties because of evil, fun-hating neighbors raining on your really cool party parade?
No, my upstairs neighbour, who's in her eighties, comes and helps chop vegetables.
To attend one of Jim's parties, simply email or call and let him know how many of you there are. Even if he's full, remember he hates saying no… !
…and here are some more pictures & personal accounts of Jim's parties.

Les Concerts du 7eme Ciel
Okay, okay I'll tell you.
Once upon a time, on a magical rooftop apartment in Paris district of Montmartre, with a beautiful view over the Sacré Cœur church, accoustic musicians would come to play secret concerts.
Well actually, it's not a fairytale, these concerts on the seventh floor terrace of a secret location do in fact exist. They are just very, very secret.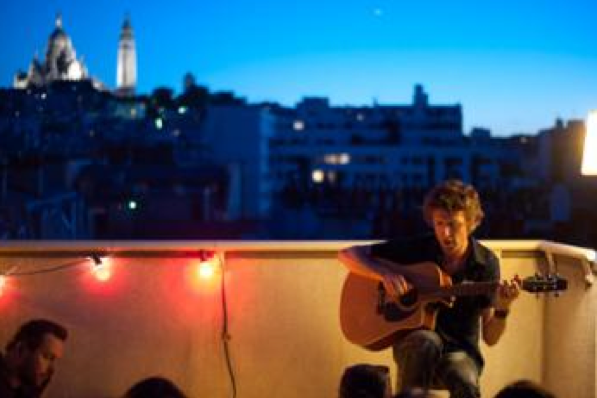 The concerts are always free (and incredibly moving, beautiful, romantic little affairs, all that good stuff). They are acoustic and unamplified.
For every concert, the anonymous hosts (a friendly, cool couple) open their home to a small number of people they have never met before.
The couple are big fans of Nina Simone, so that should give you an idea of the type of music you might have the priviledge of listening to.
How do you get in?
Luck my friends, luck.
Tickets can only be won through the Concerts du 7eme Ciel's press partner, Pop News.
But since it's so secret, I'd say your chances can't be too bad.
Enter the competition here for the next concert this Saturday or keep tabs on the Facebook page for future announcements.

The Little Paris Kitchen

Or La Petite Cuisine à Paris.
This is the smallest restaurant in the city where you dine in a weeny shabby-chic Parisian apartment.
Your host? Miss Rachel Khoo, also your chef. A London girl who waved goodbye to her career in fashion PR and swapped high heels and glamorous offices for kitchen clogs in her little Paris kitchen.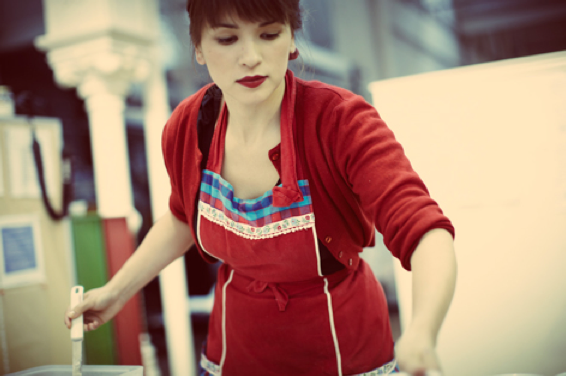 Rachel studied Patisserie at the world-renowned cookery school, Le Cordon Bleu and worked at a little cookery bookstore before she came up with the idea to cook start cooking for complete strangers every Wednesday and Saturday in the privacy of her own home (as you do).

When she started catering for events and eventually landed a recipe book deal, Khoo had hundreds of recipes to practice at home and was in need of some mouths to feed…

Since I've been following Rachel Khoo (trying to squeeze myself in for lunches) I've watched her press attention sky rocket.
From Paris foodie blogs to a write-up in The New York Times, The Little Paris Kitchen is one very hot ticket these days.

All Rachel asks for is a small donation to cover the cost of the ingredients!
:::
To arrange a lunch at the Little Paris Kitchen (maximum two people – that's all she can squeeze) follow her Facebook page or join her website mailing list.