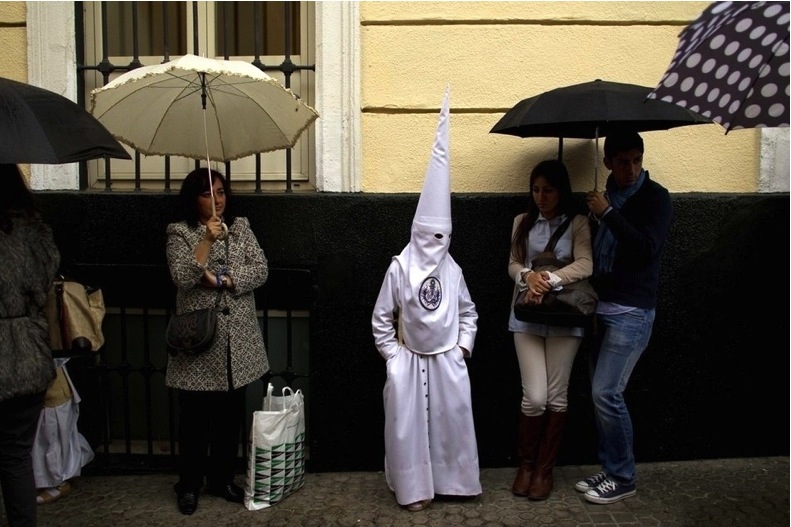 While the rest of us are sitting here with our sparkly cream-filled easter eggs and cute pastel bunnies, spare a thought for the Spanish.
It's Holy Week in Spain and that means no one gets to have an Easter egg until the traditional religious processions are out of the way. In the week running up to Easter, 60 different 'brotherhoods' dating back as far as the 14th century, gather in Seville wearing robes and cardboard cone hats. They march through the region for as long as 14 hours to the sound of drums in total silence while holding giant candles and walking alongside extravagantly decorated floats.
The strictest brotherhoods impose a minimum age to ensure that their penitents are disciplined enough to keep staring straight ahead for the entire procession.
These brotherhoods represent 'benevolent organizations of mercy' rather than the more sinister ideas you might be thinking … (this is not the Klu Klux Klan).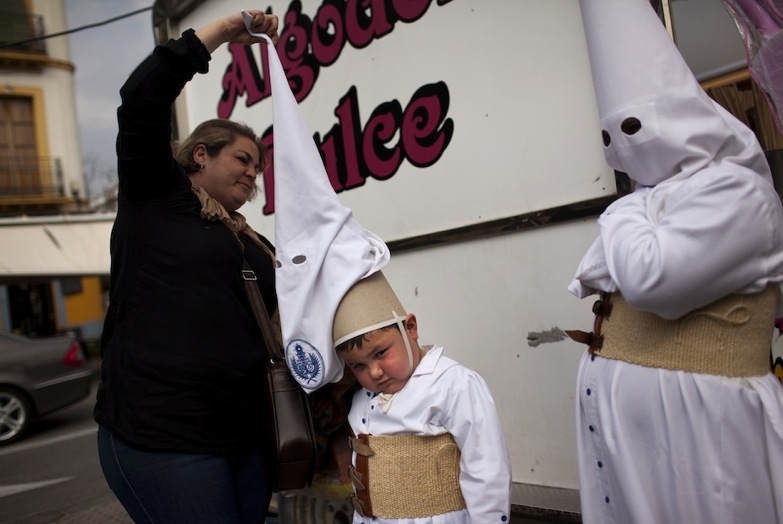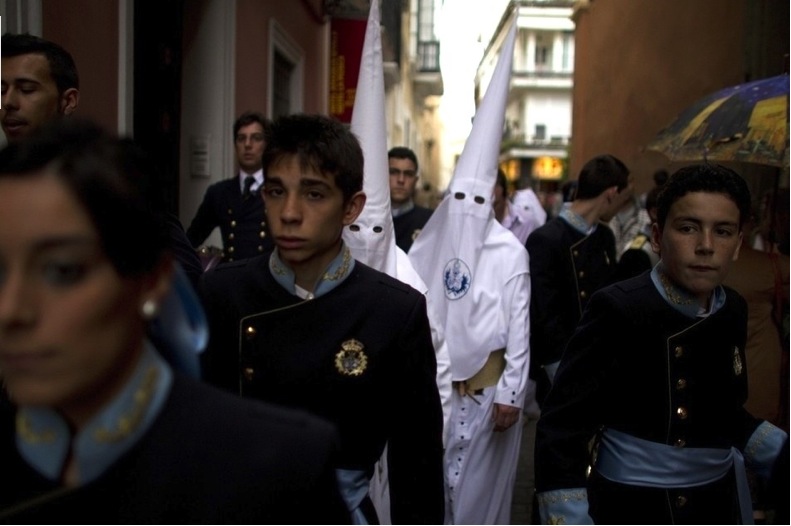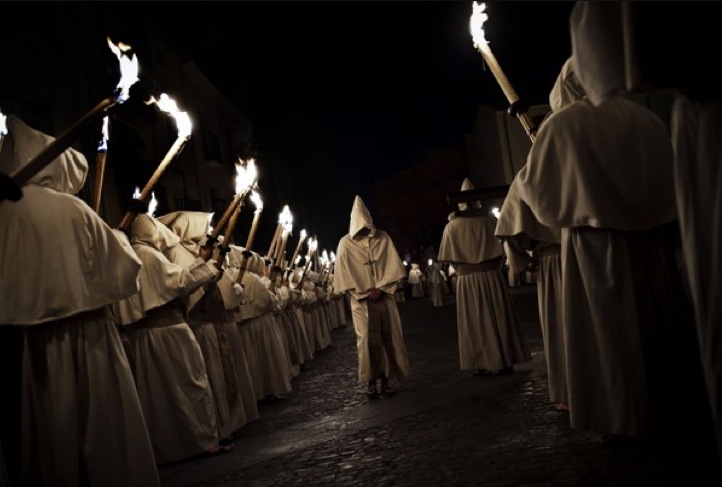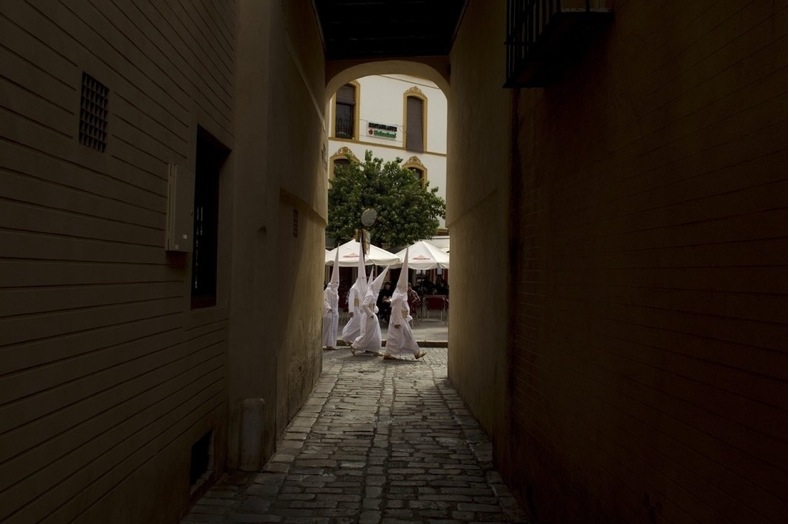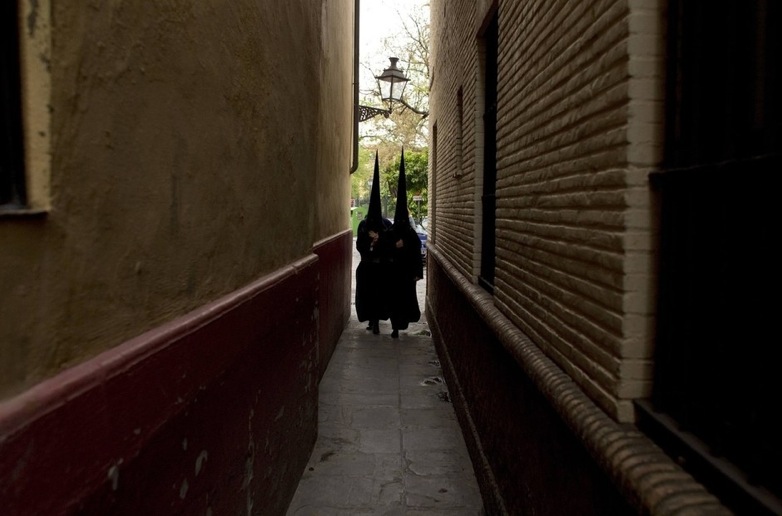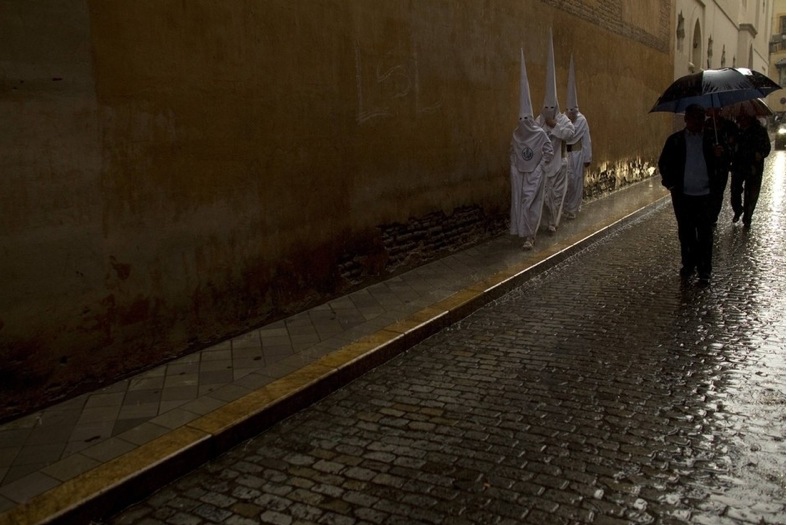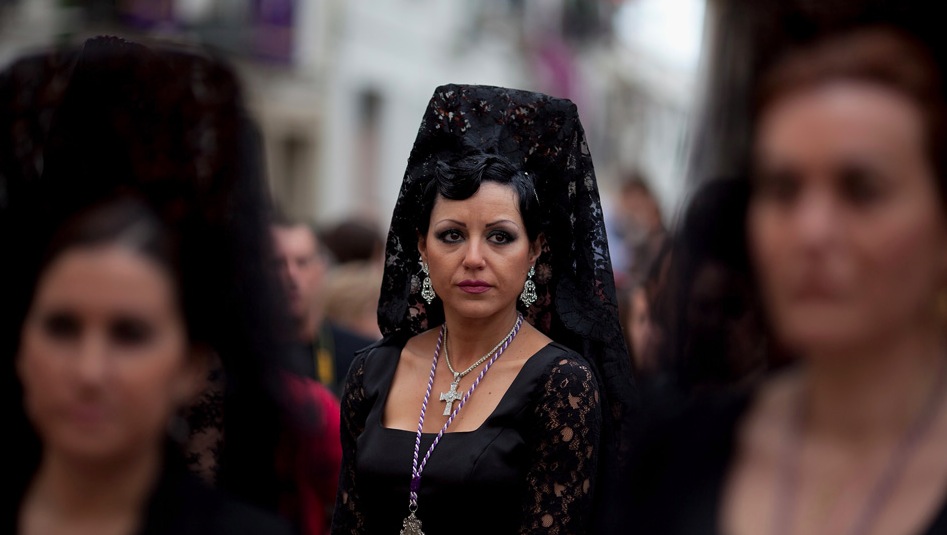 At least the women look pretty stylish– even if it is a little more 'Morticia Adams' on Halloween than 'pastel Easter chic'.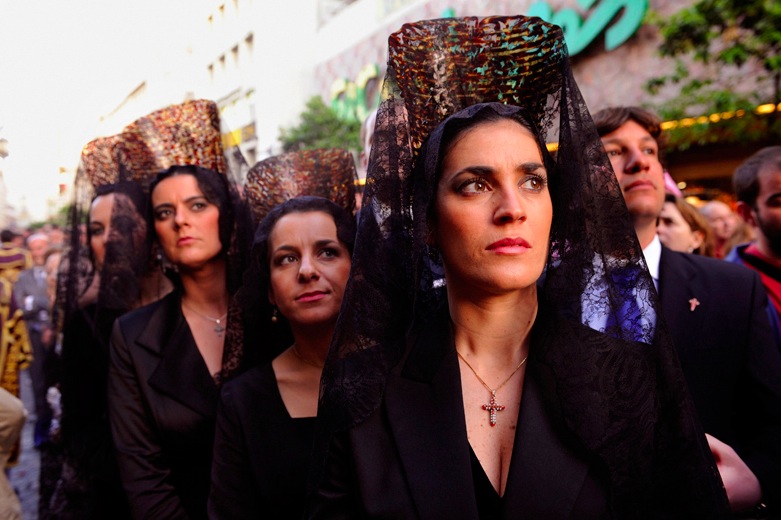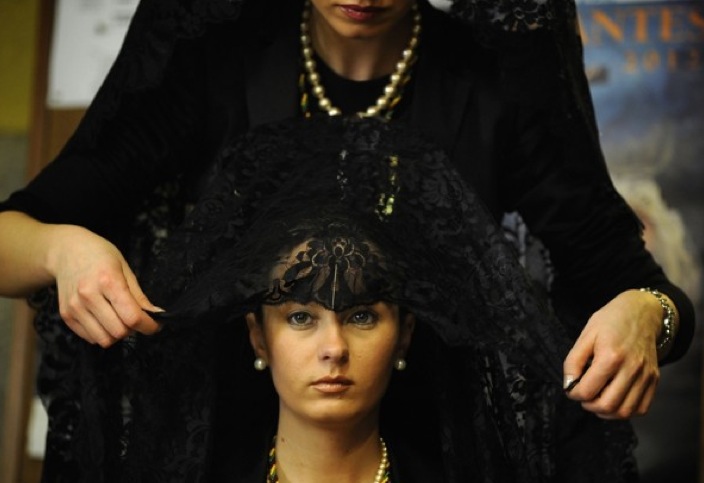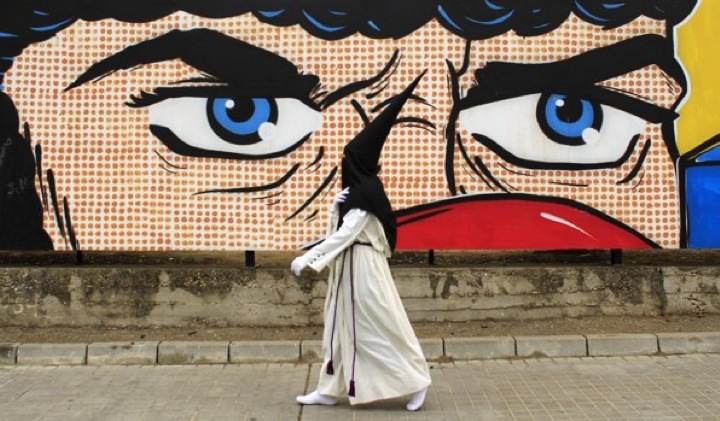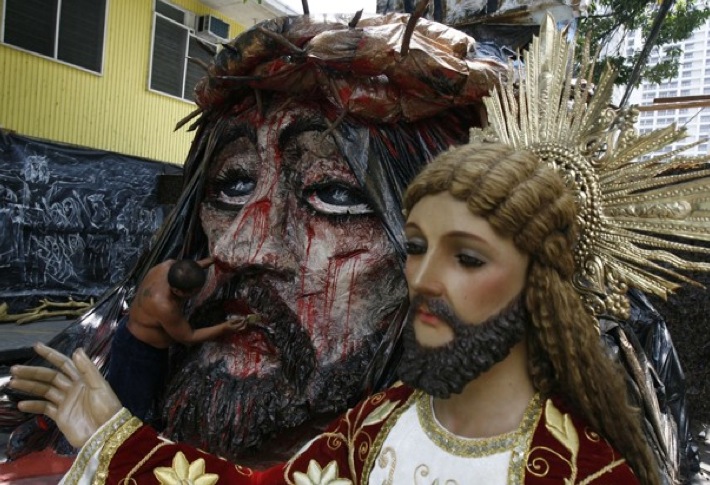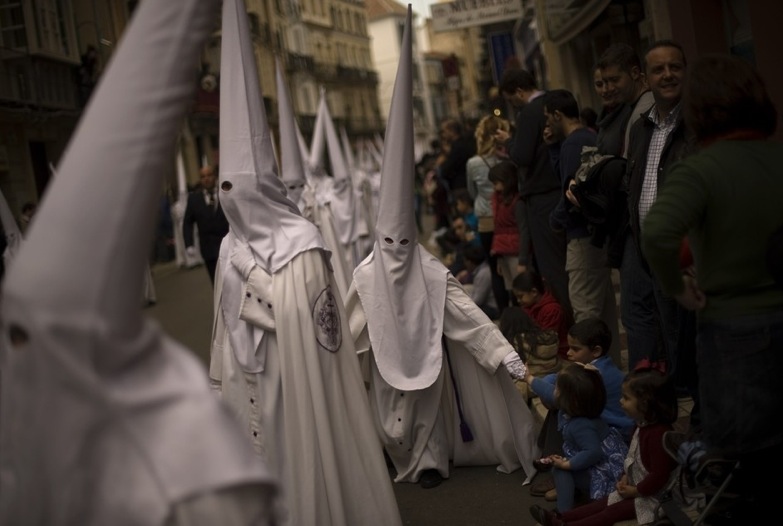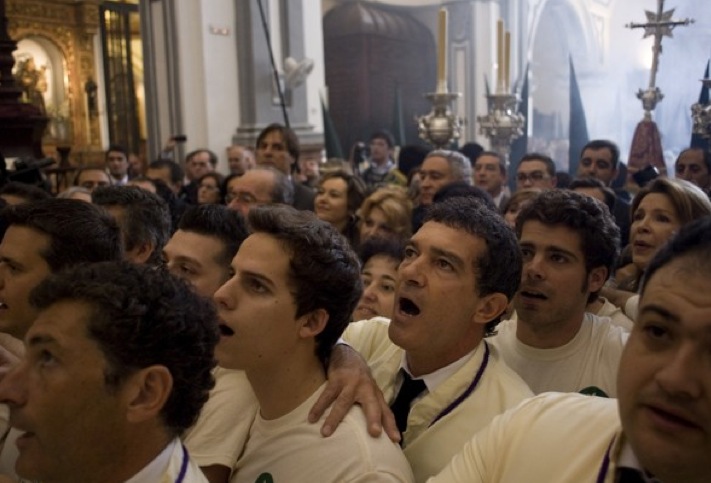 Yes, that is Antonia Banderas.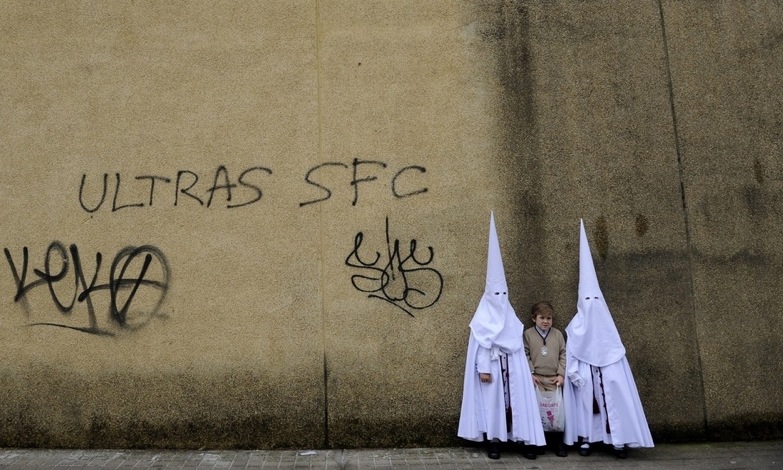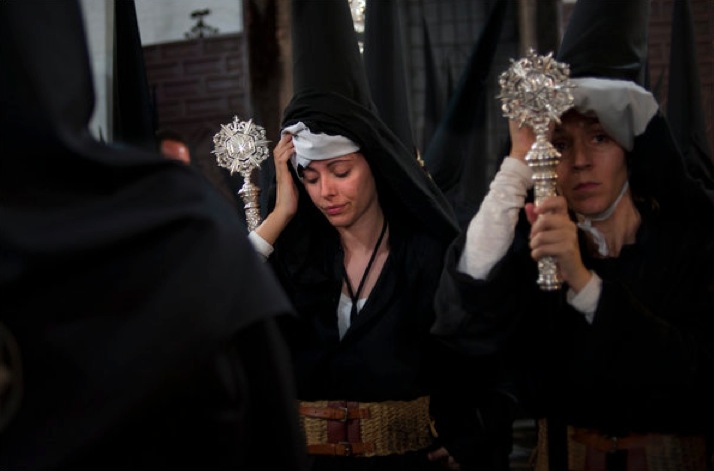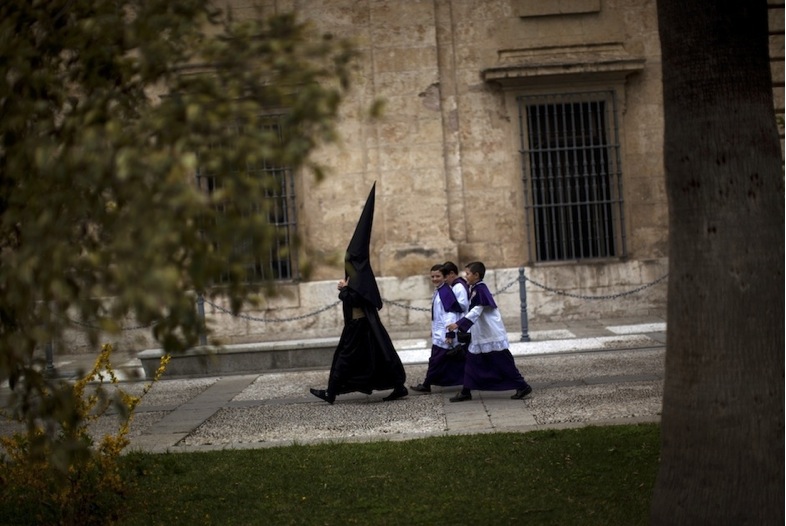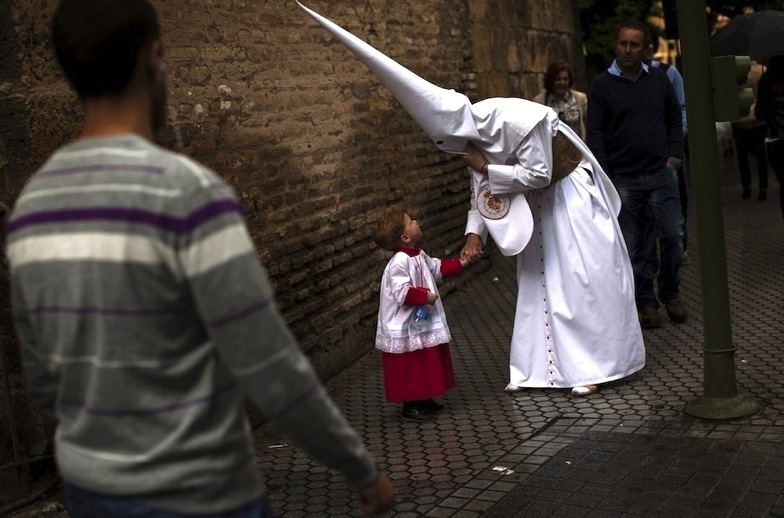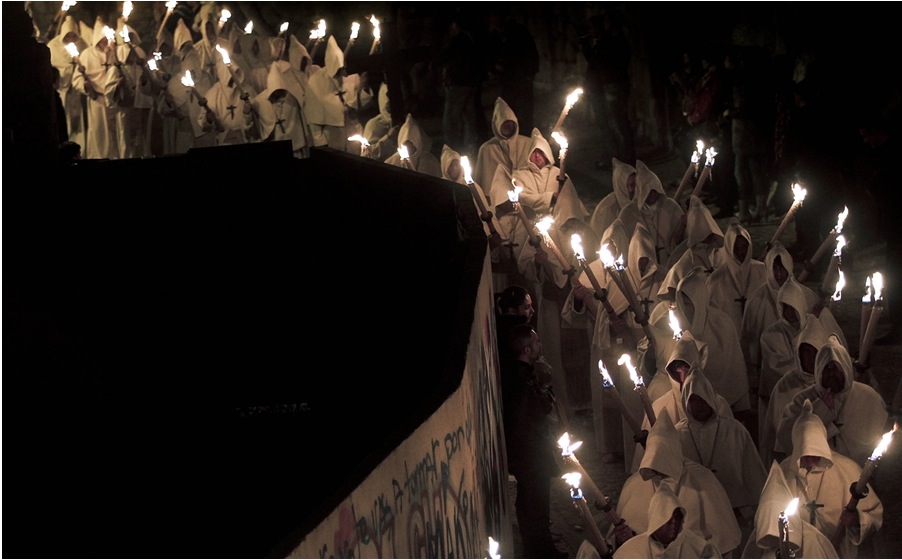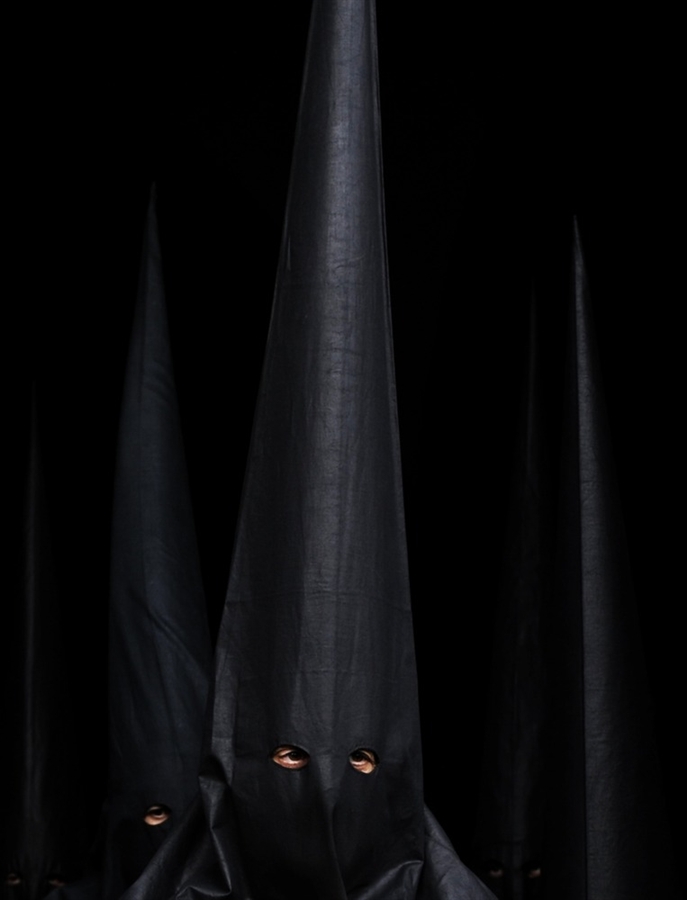 Images thanks to: Marcelo del Pozo for Reuters, Emilio Morenatti for AP, Cristina Quicler for Getty, Jorge Guerrero for Getty and Laura Leon for the International Herald Tribune