This picture is not photoshopped.
What you're looking at is Bioluminescent Phytoplankton (food for fish and whales)  washing up on the shores of Vaadhoo Island in the Maldives.
Bioluminescence is the emission of light from an organism. Fireflies, glow worms and plankton all have bioluminescent capabilities. Luminescence occurs when micro-organisms, called dinoflagellates, are disturbed in water leaving a trail of neon blue.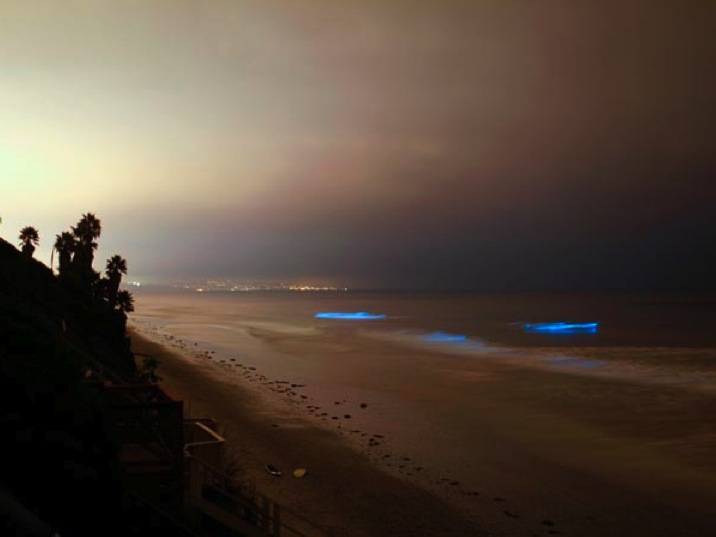 Several factors are needed for the bioluminescence to occur: red mangrove trees surround the water (the organisms feed off the dead leaves), a lack of modern development around the bay, cool enough and deep enough water.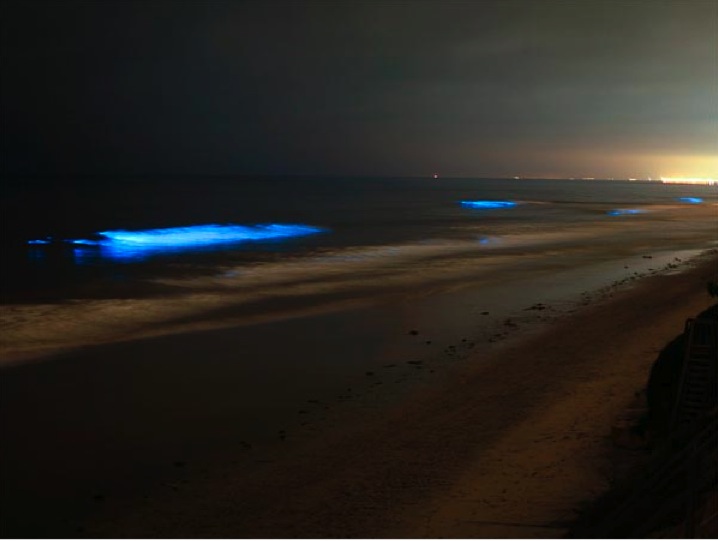 Here is some plankton that has washed up on the beach …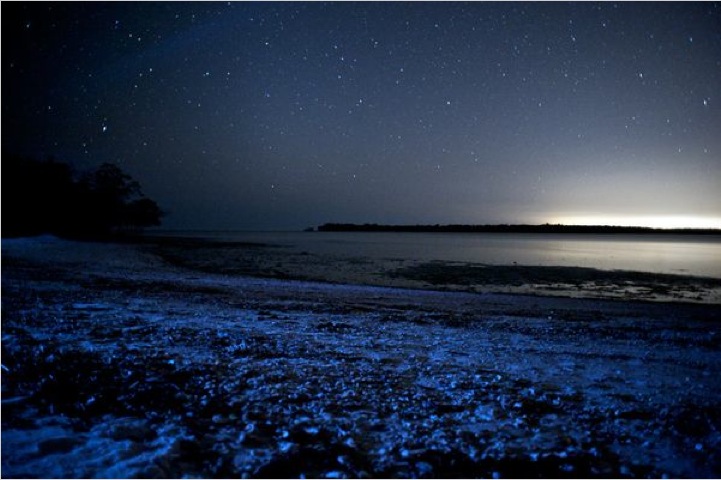 Mosquito Bay in Vieques, Puerto Rico, is generally considered to be the largest and brightest bioluminescent bay in the world. A small channel to the ocean keeps the dinoflagellates in the bay.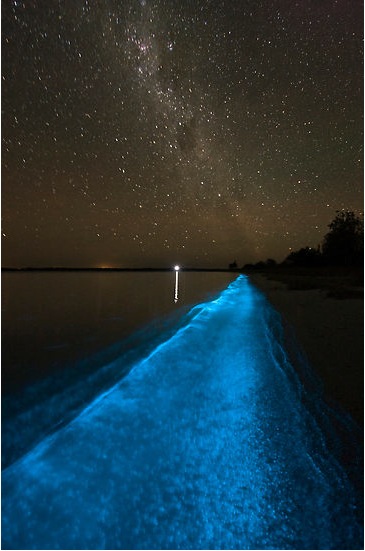 This small channel is actually the work of colonial Spanish ships'. When they first encountered this neon phenomenon in the water, they were convinced it was the devil's doing and tried to block the ocean's waters from entering the bay by dropping huge boulders in the channel. By doing this, they actually preserved this amazing sight even better than nature could have…
[youtube http://www.youtube.com/watch?v=foWeRavzuEs&feature=player_embedded]
Via Lost at E Minor