Steve McQueen is truly a guy's guy. And if there's any guy that a guy should frame on his wall, Steve's that guy!
Okay, I won't say guy anymore I promise…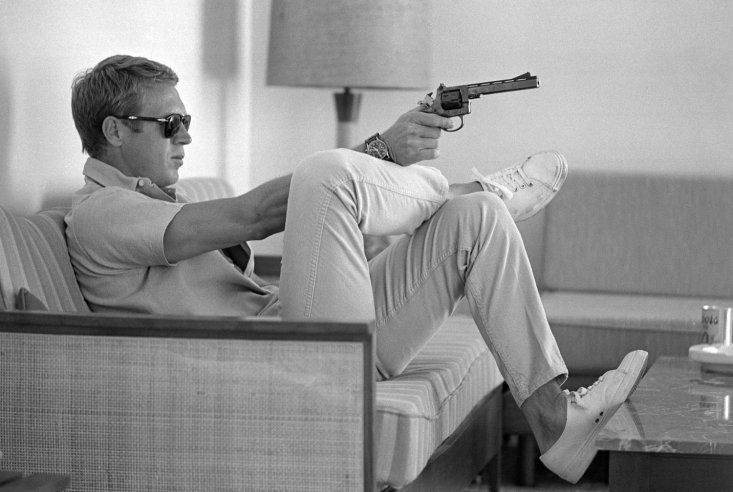 At his home in Palm Springs, McQueen practices his aim before heading out for a shooting session in the desert.  
During an after-lunch stroll yesterday through the Marais, the old Parisian Jewish quartier, my own guy (sorry, last time) stumbled upon this iconic photograph of Steve in a shop window.
He was especially interested in the photograph because he's soon to be moving into a new apartment and thought it would be perfect to christen his walls with. So, like the good little gal that I am, I had a quick Google this morning to do a little research …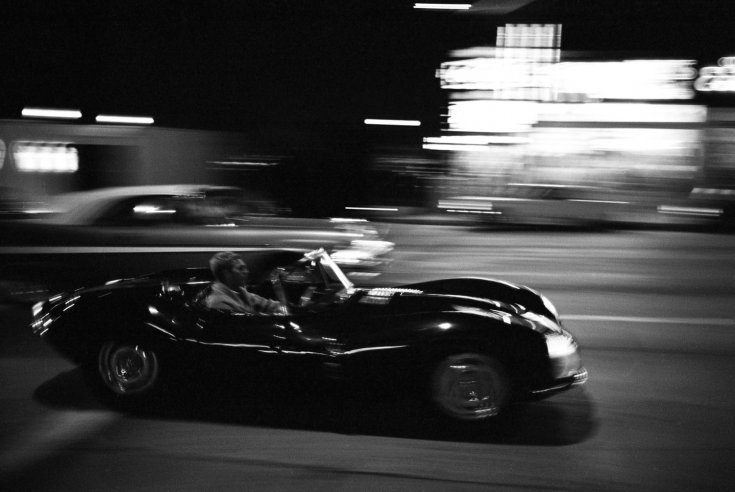 Photographer John Dominis on getting to know McQueen: "We went pretty fast — I mean, as fast as you can safely go without getting arrested — and we'd ride and then stop and trade cars. He liked that, and I knew he liked it. I guess that was the first thing that softened him."
If you're looking for iconic prints of our icon du jour, look no further than photographer John Dominis. He certainly had a knack for capturing Steve in his boyish element– playing with his man toys, sifting through his record collection, cuddling his girl, drinking beer, hanging out on the backs of trucks– you know, all the things a real guy does.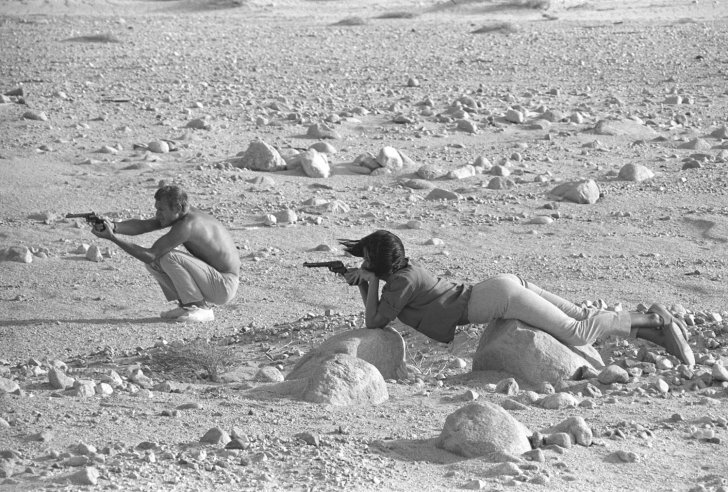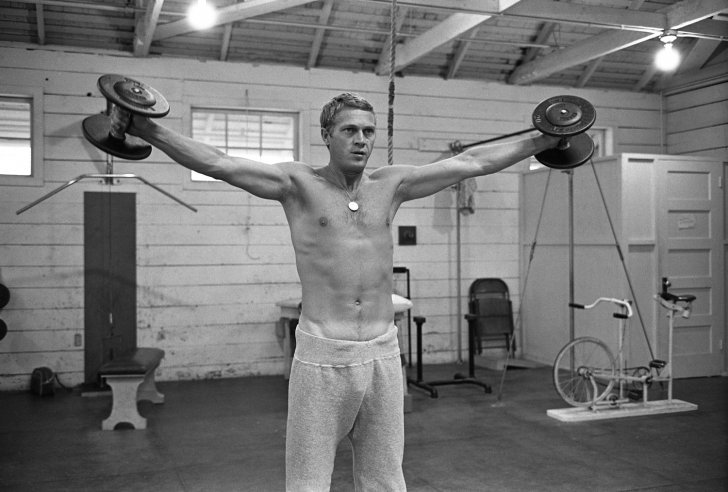 Working out at the Paramount Pictures gym where he was filming "Love With the Proper".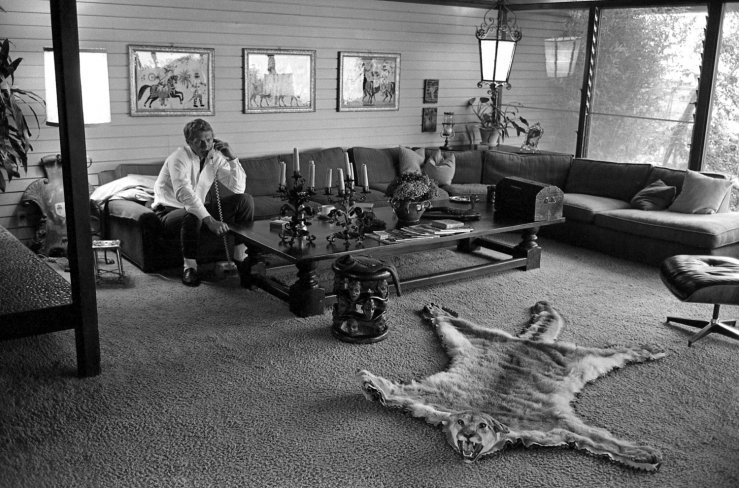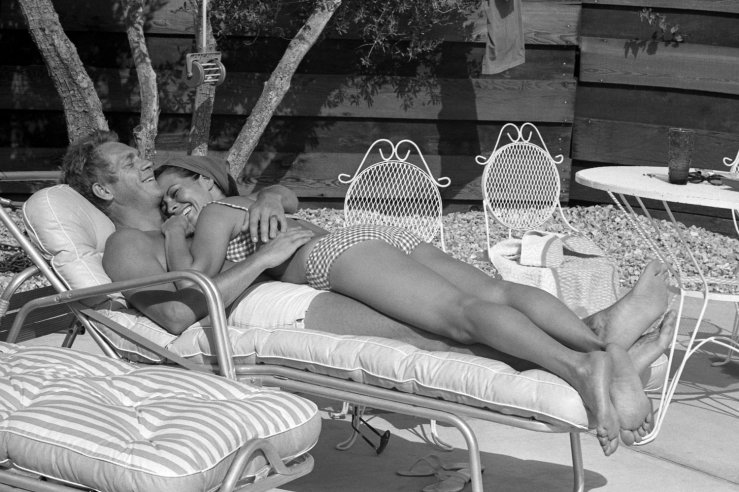 "They were always necking!" remembers Dominis of McQueen and his wife Neile, who at this point had been married for seven years and had two young children, but the spark between them was still very much alive. "With strangers, I can't breathe…. But I dig my old lady," said McQueen.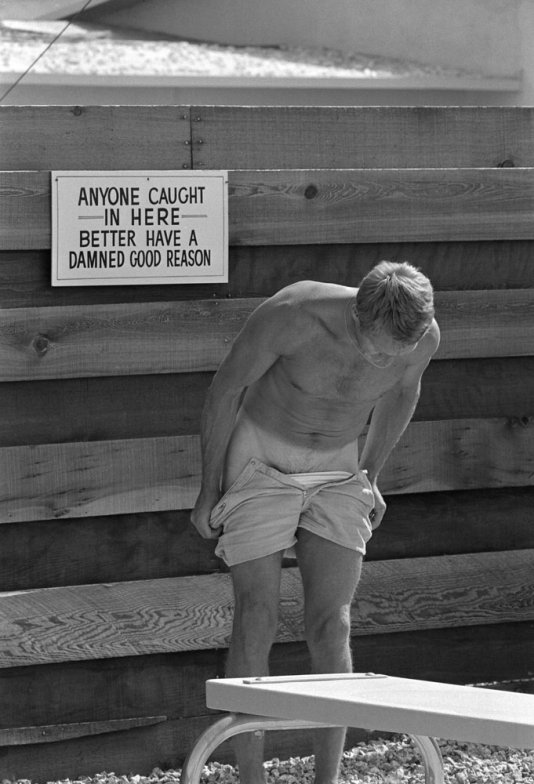 "He just enjoyed being out in the desert looking at the sun", remembers Dominis, "He was just so natural about everything. There was no time to feel embarrassed… I shot some pictures specially of his backside so we could use them in the magazine, because in most of them he was just [full-frontal] nude. He wasn't hiding anything."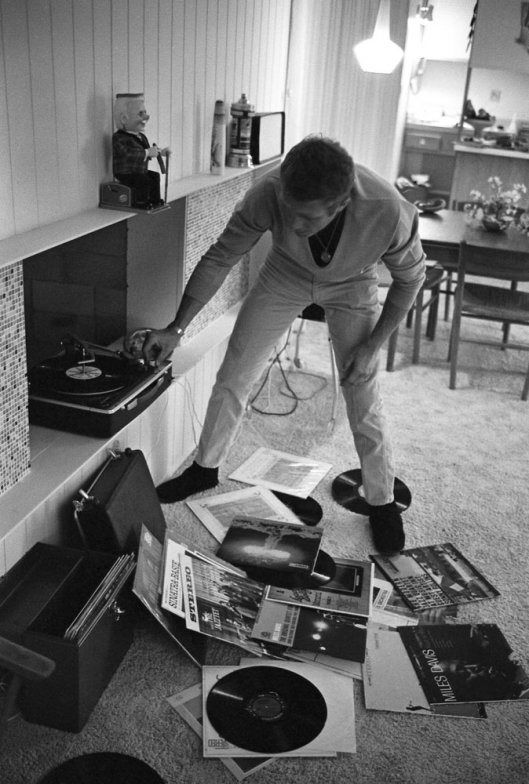 "Steve is a jazz lover — he takes his portable stereo with him wherever he goes," Dominis wrote in his notes.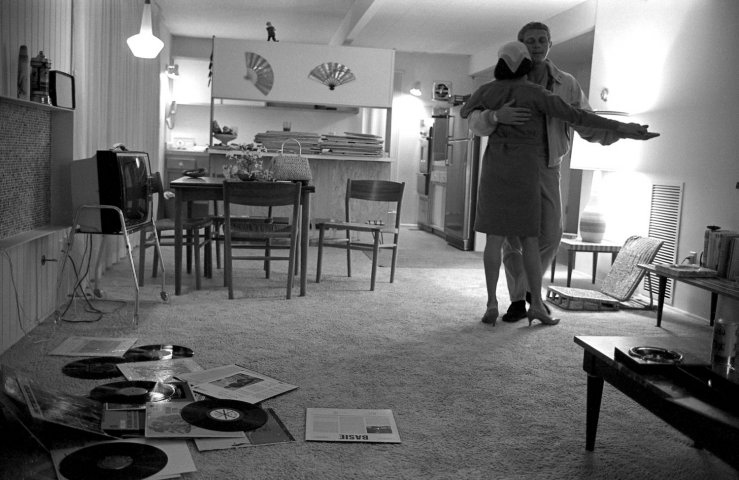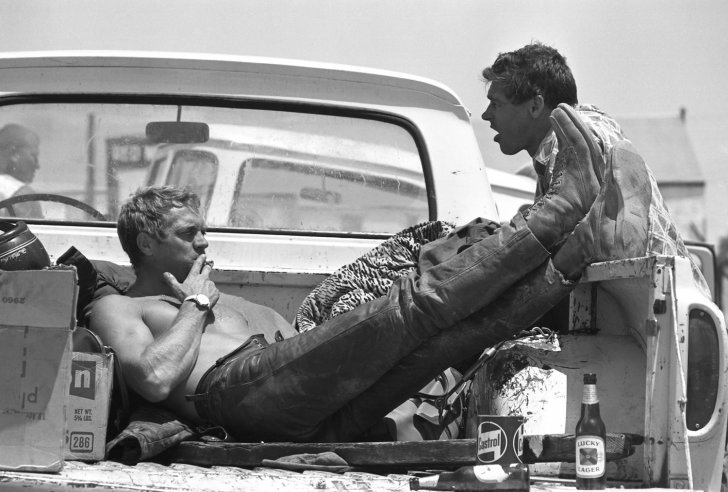 McQueen takes a lunch break during the race with Bud Ekins, his friend and stuntman for "The Great Escape
."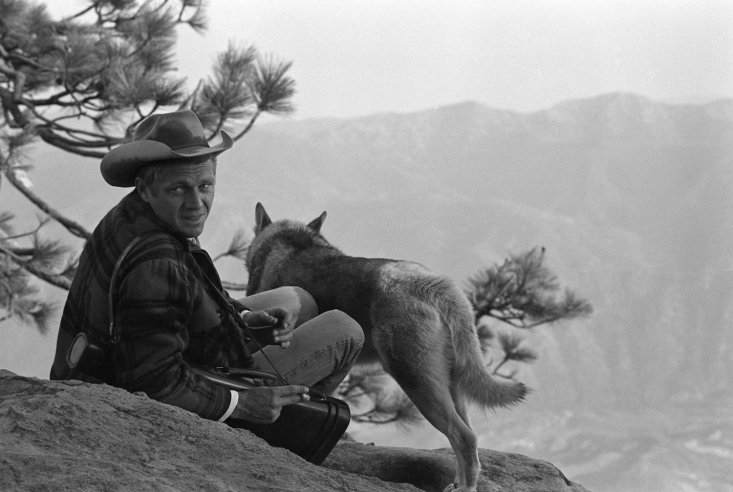 With his dog, a Malamute named Mike, by his side, McQueen perches on a rock and takes in the gorgeous scene around him. Seventeen years later, the iconic actor was dead at just 50 years old, having suffered a heart attack following a risky operation to remove the cancerous tumors laying waste to his body. Though Dominis never saw or spoke with McQueen after 1963, he continued to follow his movies, and cherished those three weeks they got to know each other. "He was very open and playful," says Dominis, "and just doing the things that he loved to do."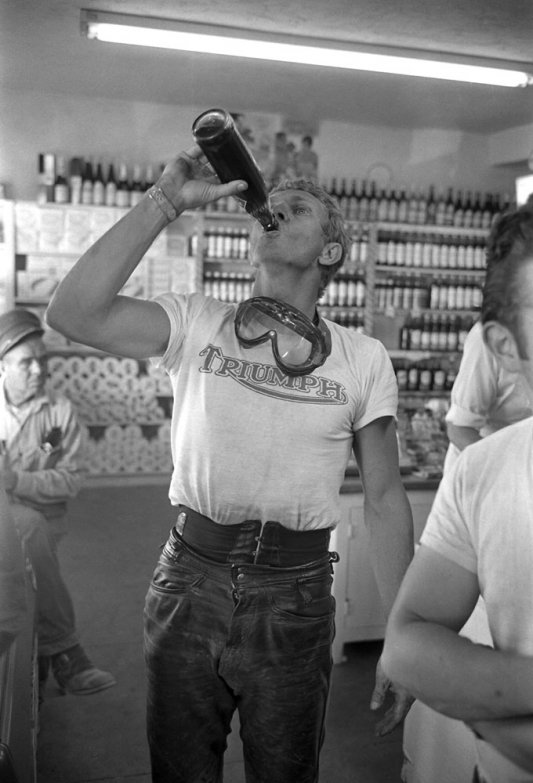 DIY PRINTS: If you're looking to add a bit of rugged manliness to your life in form of a Steve McQueen photograph, why not print your own? All you need is some photo glossy paper and a printer. Google Image the keywords: "Steve McQueen high res" and you'll find pages of high resolution images of the icon, which can be blown up and framed, like this one here.
P.S. Ladies, this is a pretty fool-proof gift for the boys.
Pictures are owned by Getty and it is prohibited to sell/ distribute the prints without a purchase agreement with Getty. Via LIFE Archives