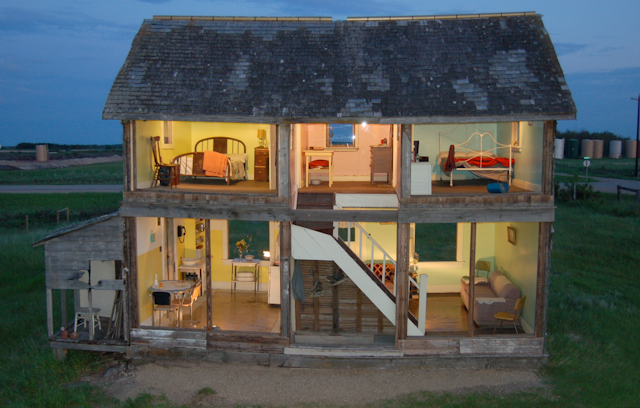 Like many of you reading this article, Canadian artist Heather Benning has a fascination with the derelict and the abandoned. But when she found a crumbling old farmhouse in the rural setting of Saskatchewan, Canada, Heather decided not to walk away with just the memories of this sad old place, but to use her artistic imagination and bring it back to life.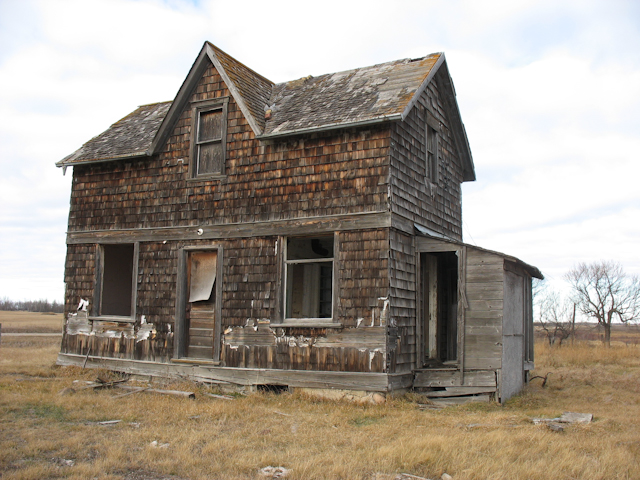 Heather was particularly drawn to the old farmhouse because it reminded her of one she had known well near her childhood home.
"We used to have an abandoned farm on my father's land where I grew up, and I used to play there a lot when I was younger," she told CBC. "I'd play inside the house and set it up and stage it and things like that."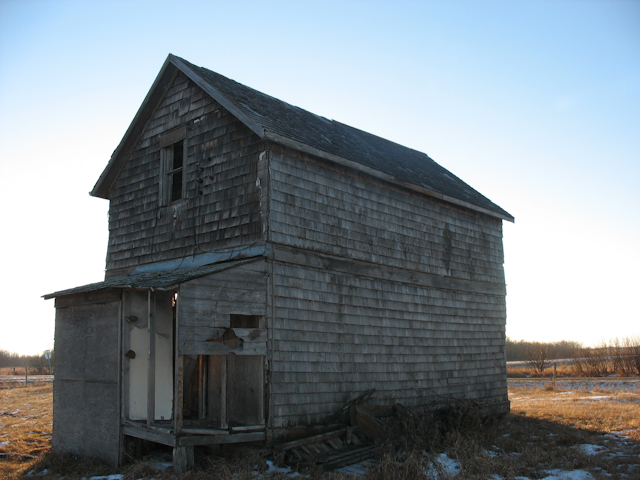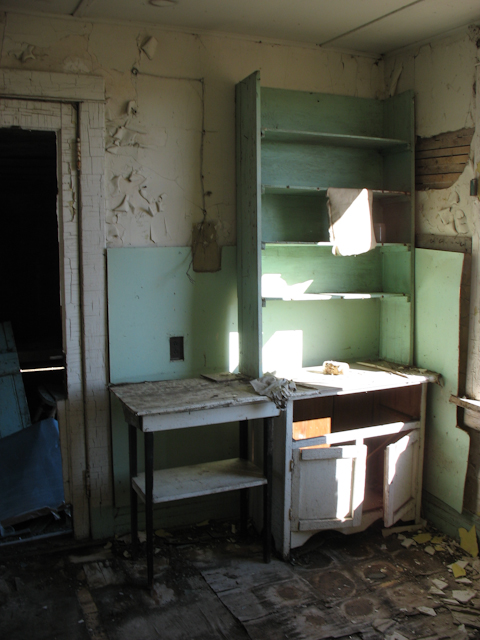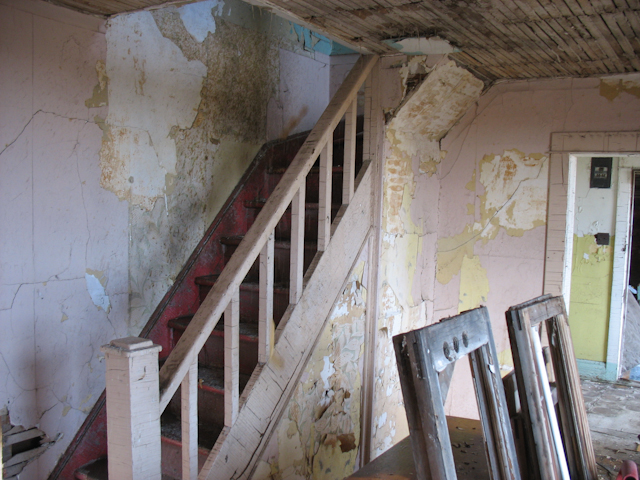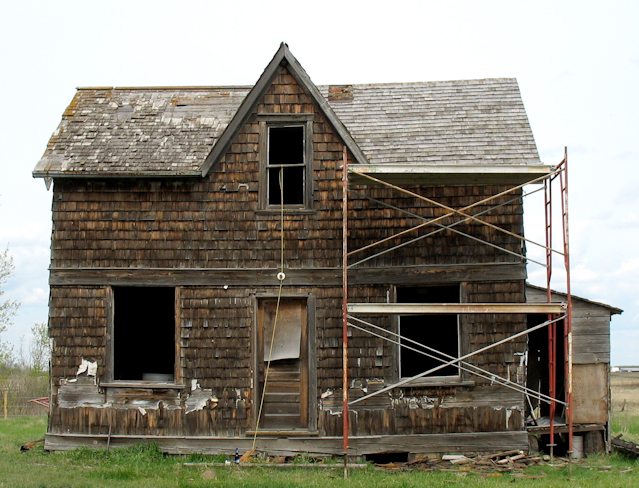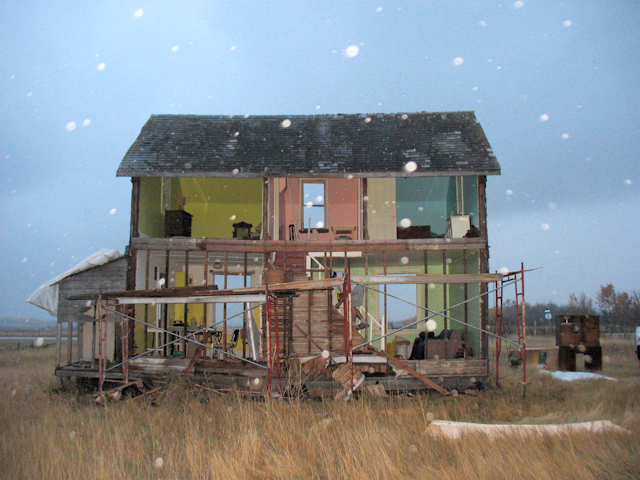 At the back of the house, Heather removed the walls to mimic a dollhouse style and replaced them with Plexiglass. She fully restored and decorated the five roomed house with bright candy colours and kitschy sixties furniture, paying tribute to the time when the house was last lived in (it was abandoned in the 1960s).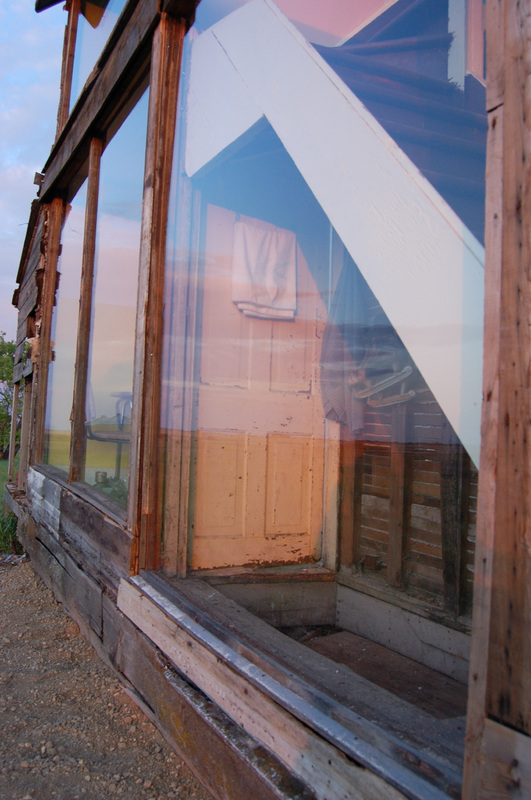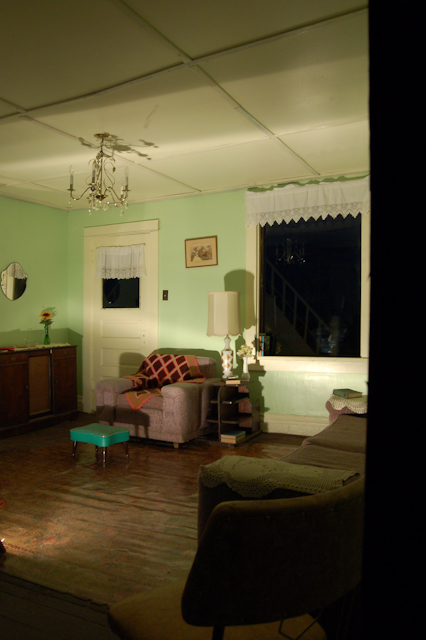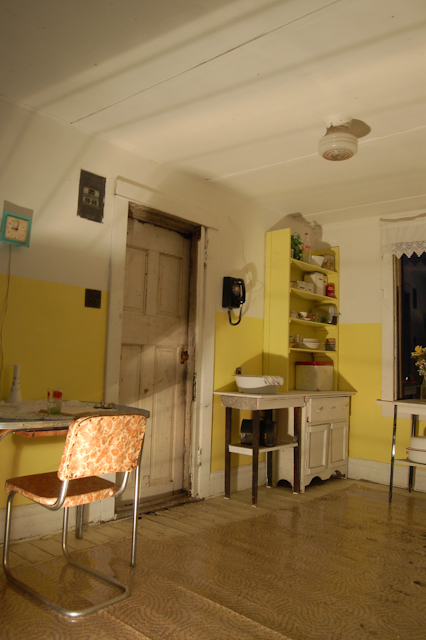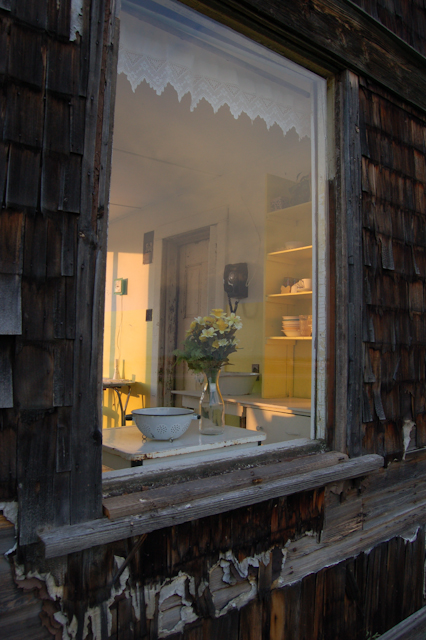 "I wanted to show the passage of time … I was able to show what it looked like before it was left, but then what it looks like now, you know, 35 years later," said Benning. "I chose to leave the porch on there, which is rotted out, and [leave] everything to look quite rustic on the outside."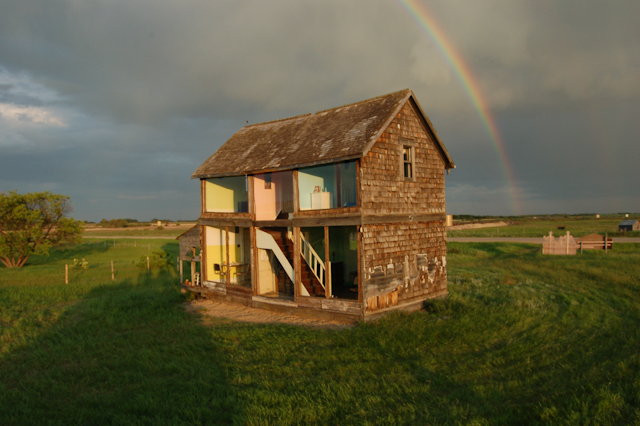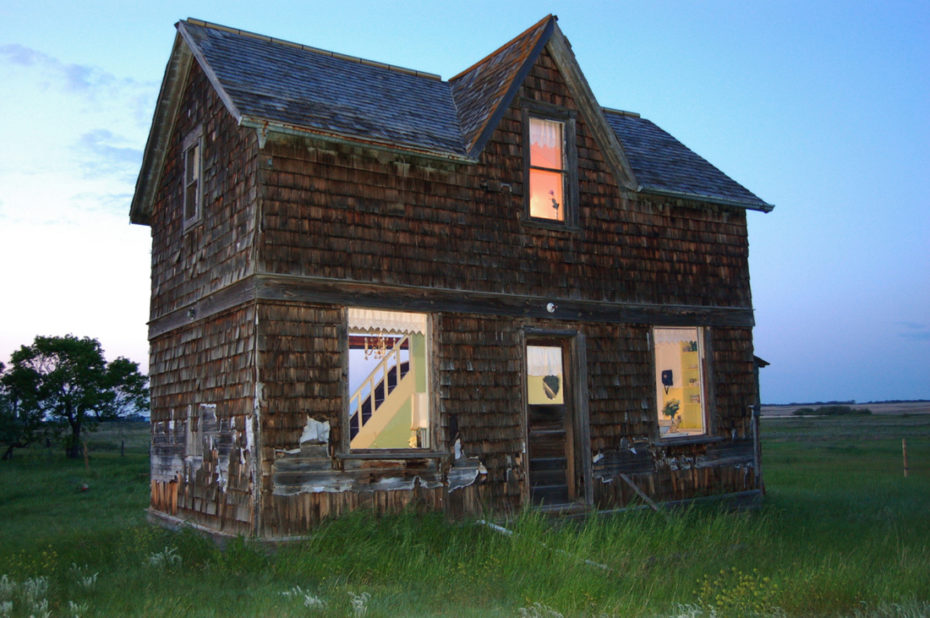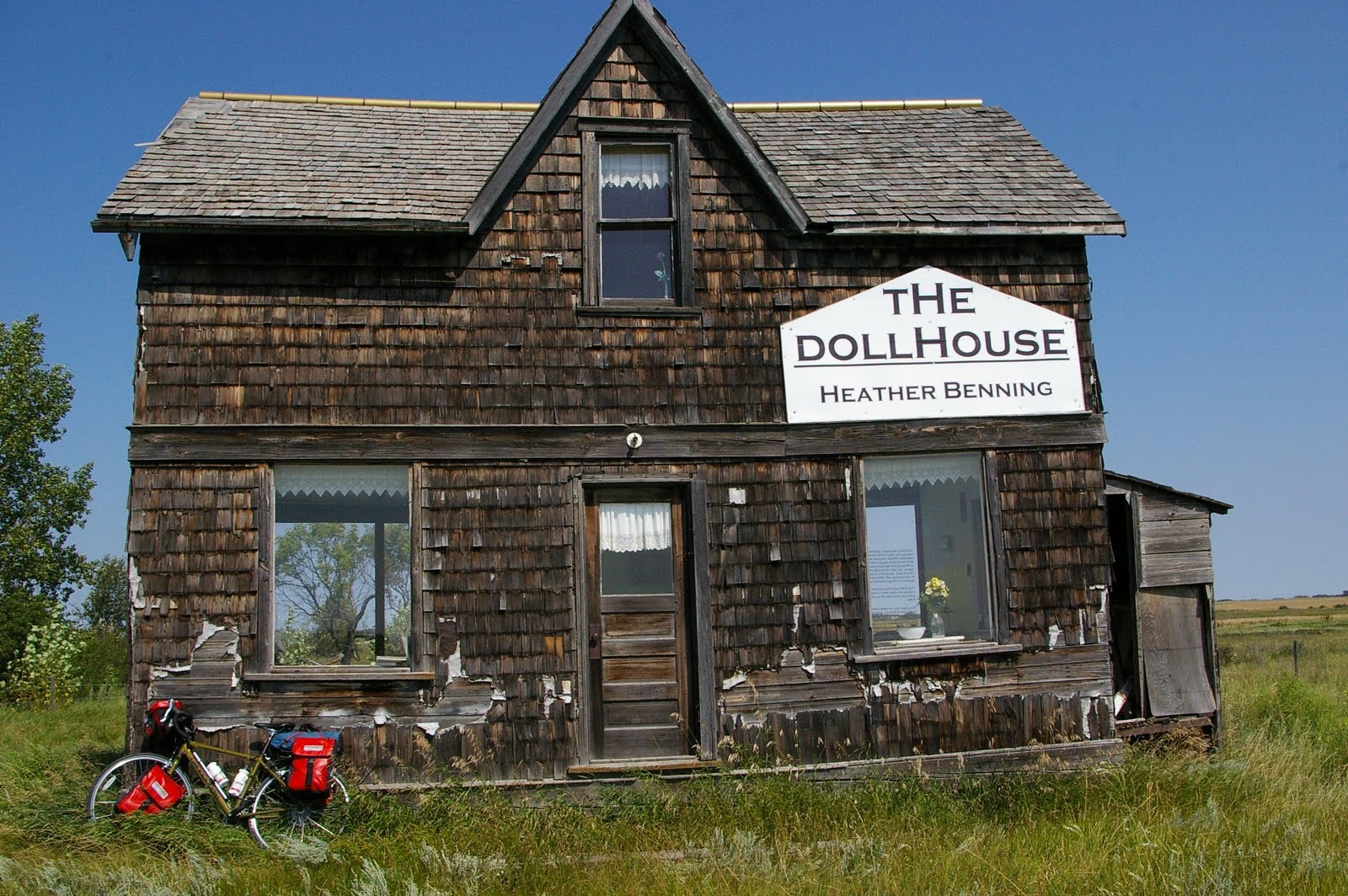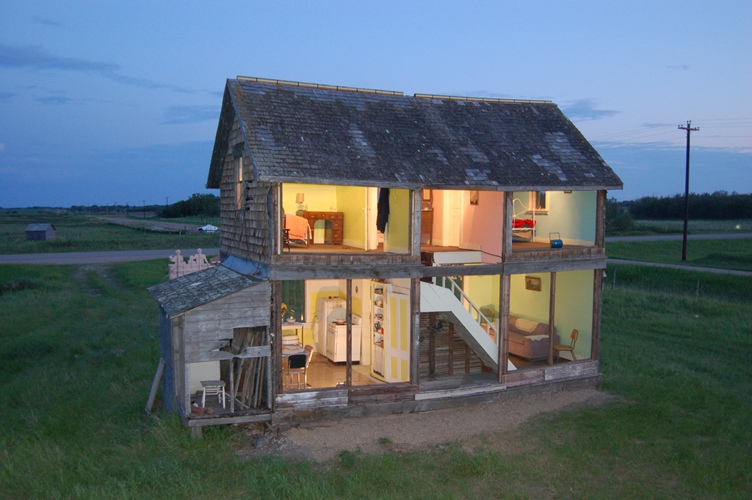 The house was located off Highway 2 near Sinclair, Man, but after six winters, liability concerns finally prompted the artist to take the torch to it. Watch it eerily go up in flames here.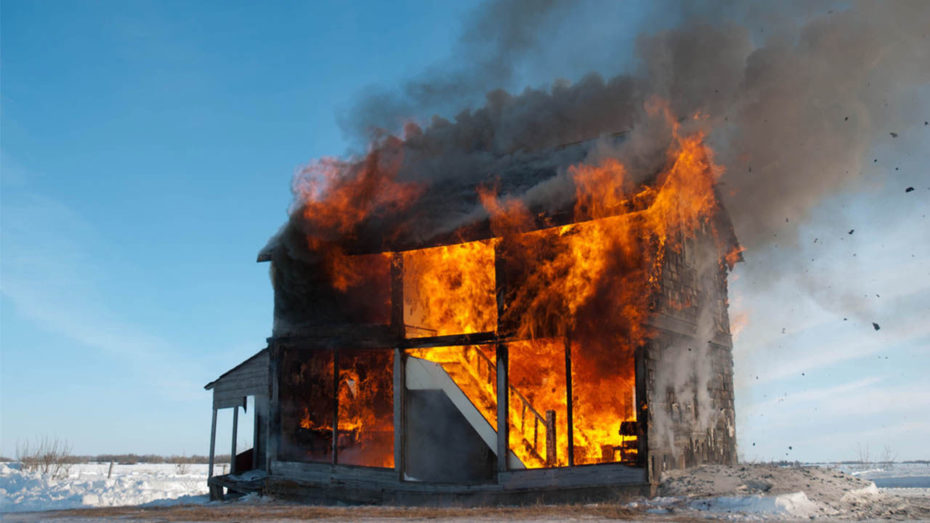 Here is an article with Heather about destroying her work…
Visit Heather Benning's website.