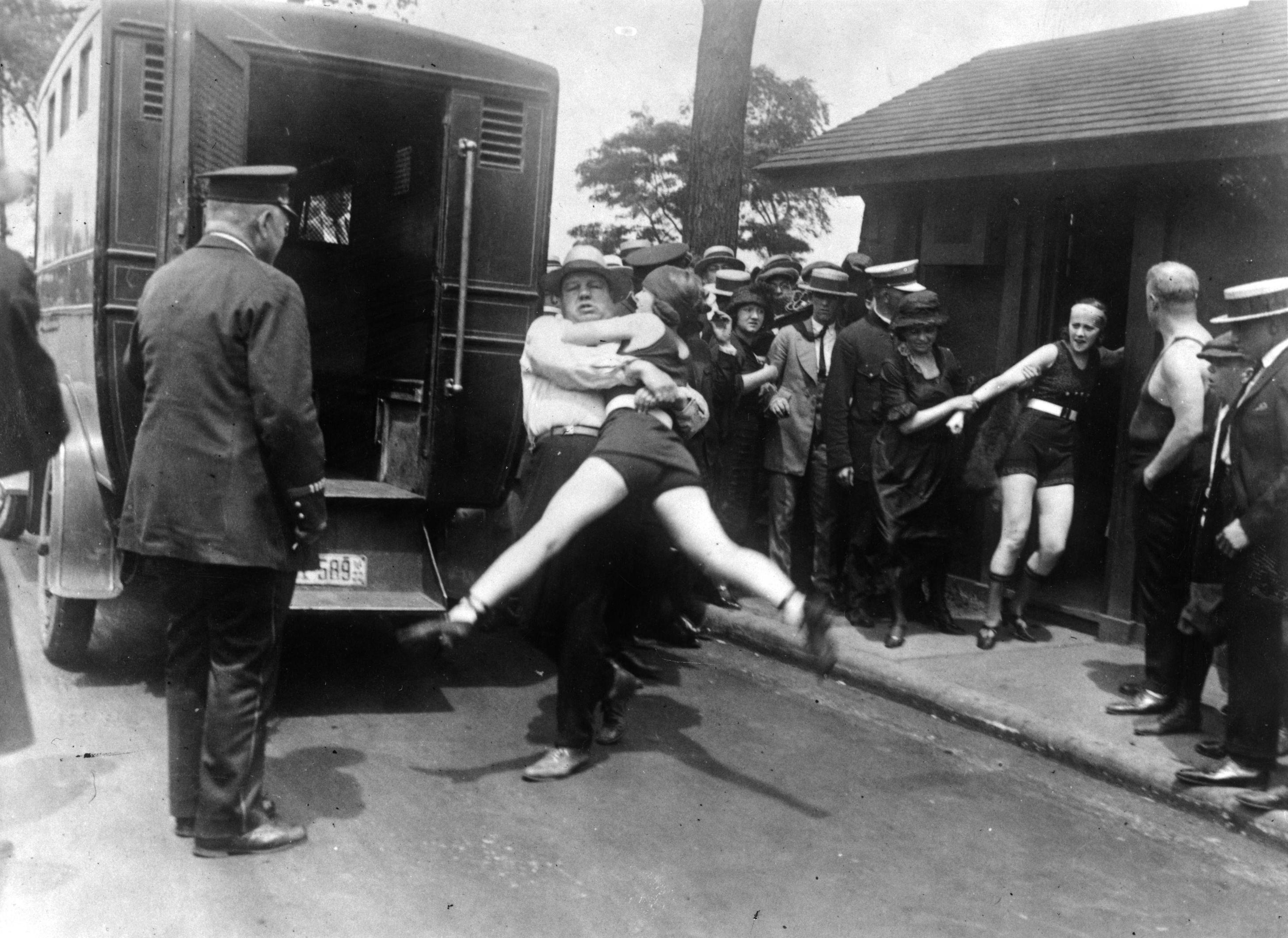 This rather dramatic photograph of two women being arrested was taken in Chicago, 1922. Dressed in what would look to us like very conservative swimwear today, the women were being arrested for defying a ban on wearing their 'brief swimsuits' in public.
In the early 1900s, modesty laws were very strict and required most women to wear long one piece garments as well as stockings.
As swimming became more of a popular social activity, the more bathers tried to push the boundaries of fashion at the beach.
But of course there were some people who were ready to spoil the seaside fun …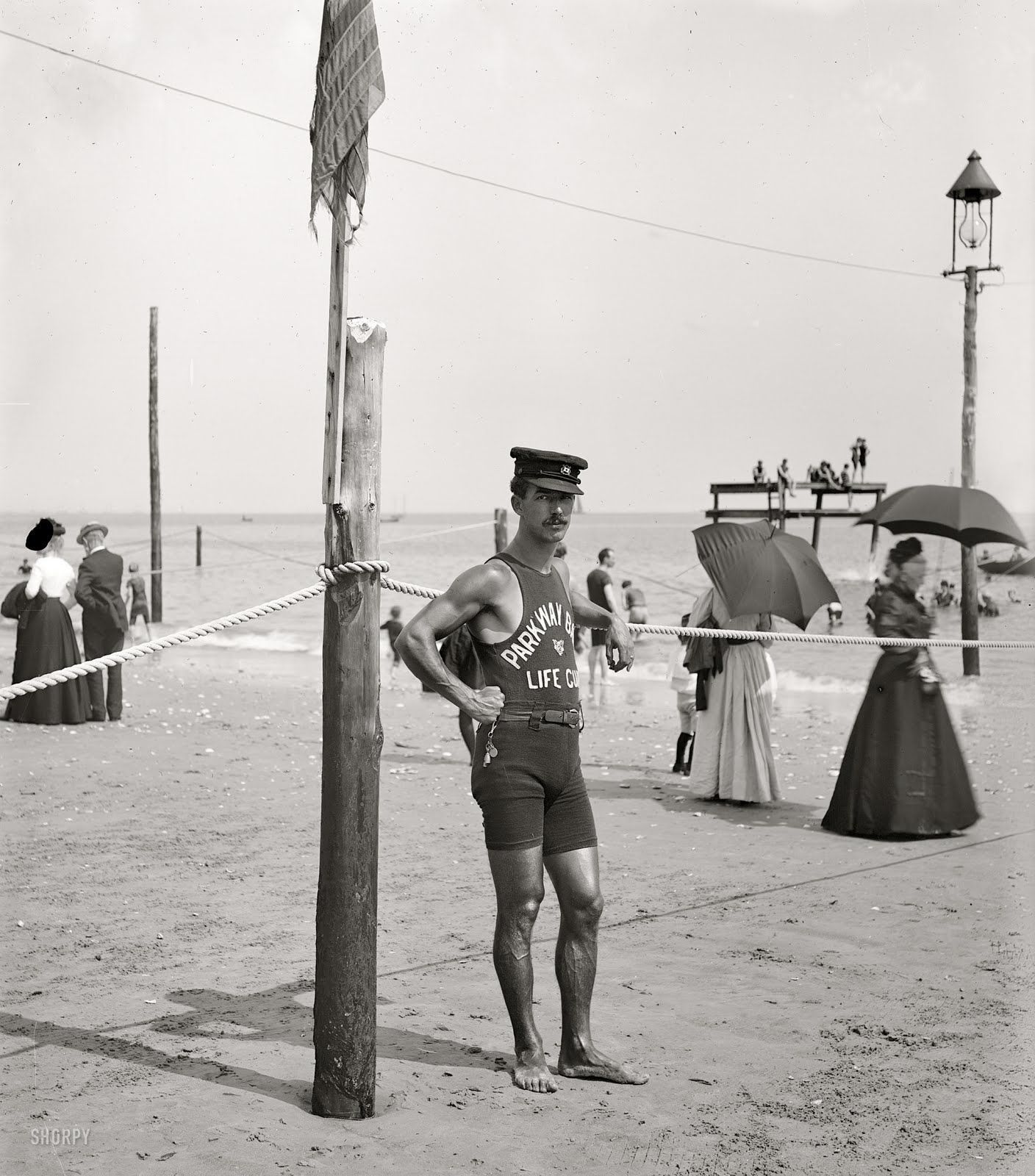 In 1919, a woman was arrested in Coney Island, New York for wearing a bathing garment (what would have basically looked like a long dress with stockings) in public – under her normal clothes.
Men without shirts were banned from the beaches in Atlantic City, New Jersey, the reason being that the city didn't want "gorillas on our beaches." Only in 1937 did men actually have the right to go topless with their swimming trunks.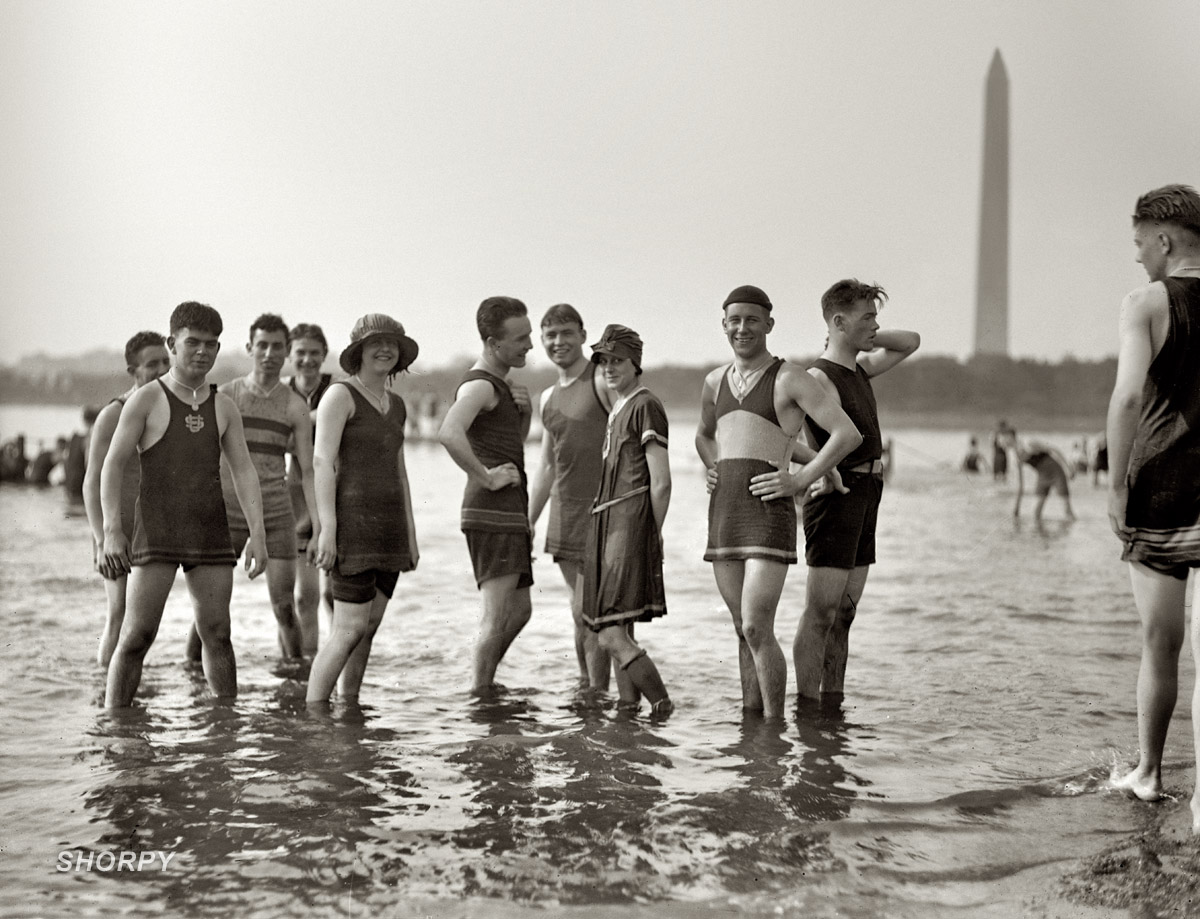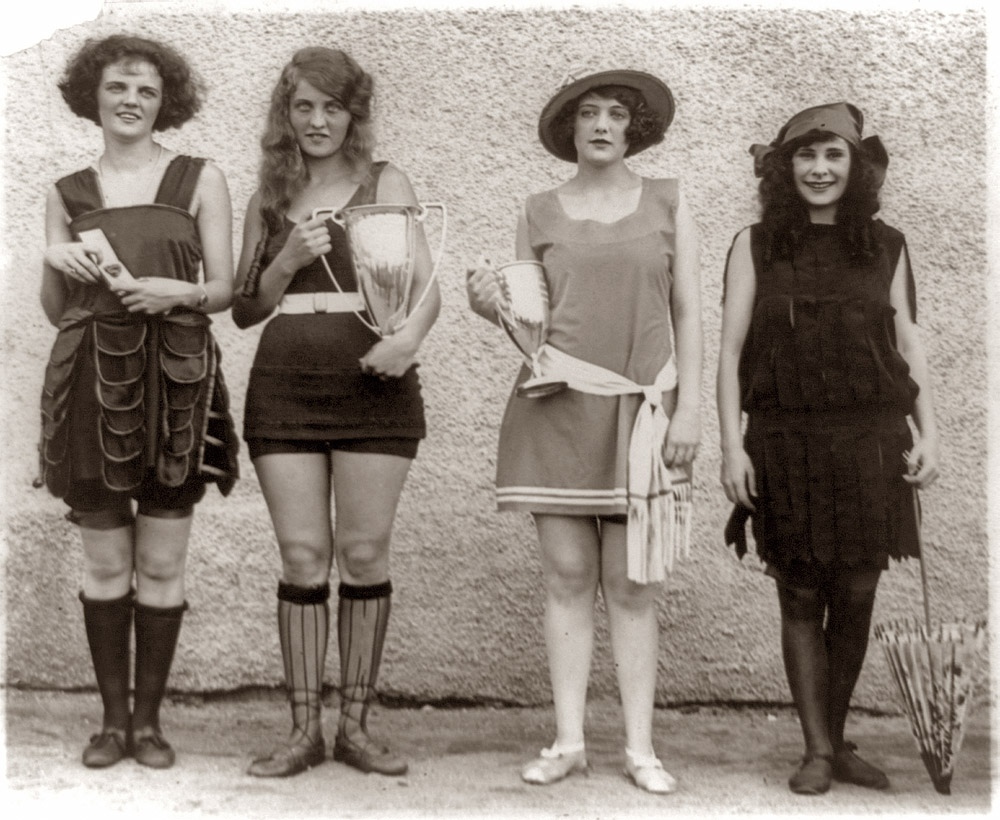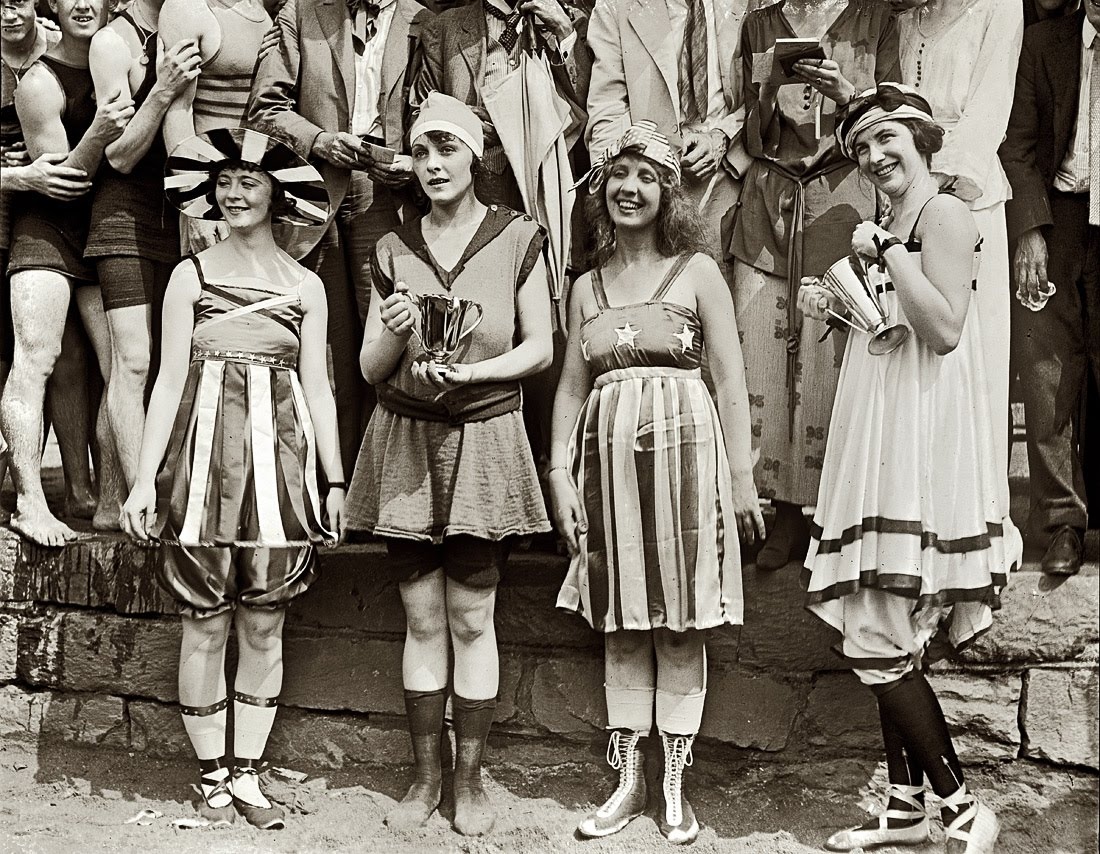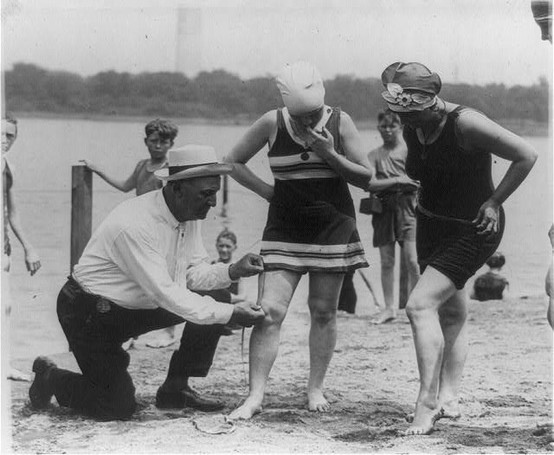 By the mid-1920s Vogue magazine was telling its readers that "the newest thing for the sea is a jersey bathing suit as near a maillot as the unwritten law will permit."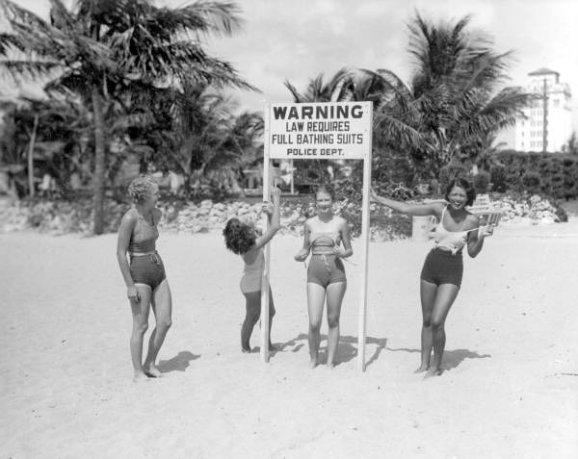 And can we just take a minute to appreciate how cheap swimwear used to be!