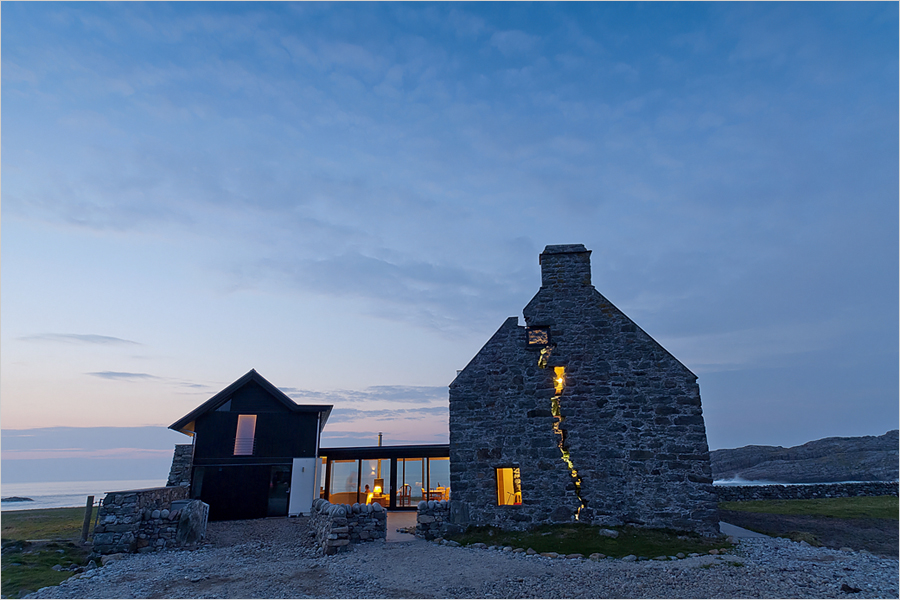 For over 150 years, a limestone house built on the tiny island of Coll in Scotland was left abandoned, watching over the crashing waves, whistling with the wind that danced through its cracks.
It was built in the 1700's for the caretaker of a large estate belonging to the Macleans, a family who still own land on the island today. With its sandy foundations however, a century later the strength of the house began to weaken and the walls started to crack. The house was soon deserted by its inhabitants and saw very few visitors pass through its doors after that.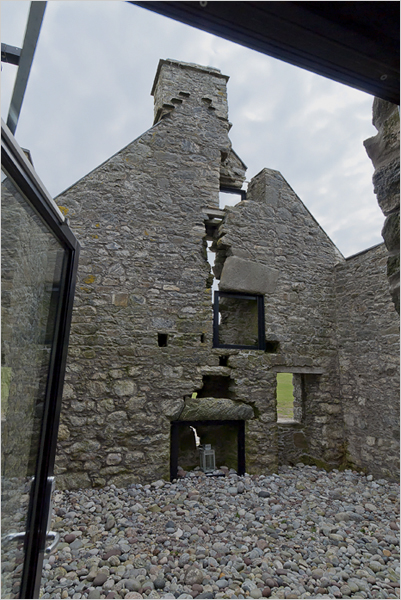 It wasn't until dozens of generations later that the Maclean family decided to bring what was now a ruin, back to life. Alex Maclean-Bristol, a former British army captain along with his wife Seonaid, arrived on the island six years ago to take over some of the 800 acre-estate and farm that belonged to his parents.
The ruins of the old house which had been named the 'White House' had been inherited by Alex earlier in his youth and he had always been drawn to the site. His wife Seonaid had left her job as a specialist in Chinese and Japanese artworks at Sotheby's and also saw the potential in the ruins. Together, the couple masterminded a plan to make the White House their new home.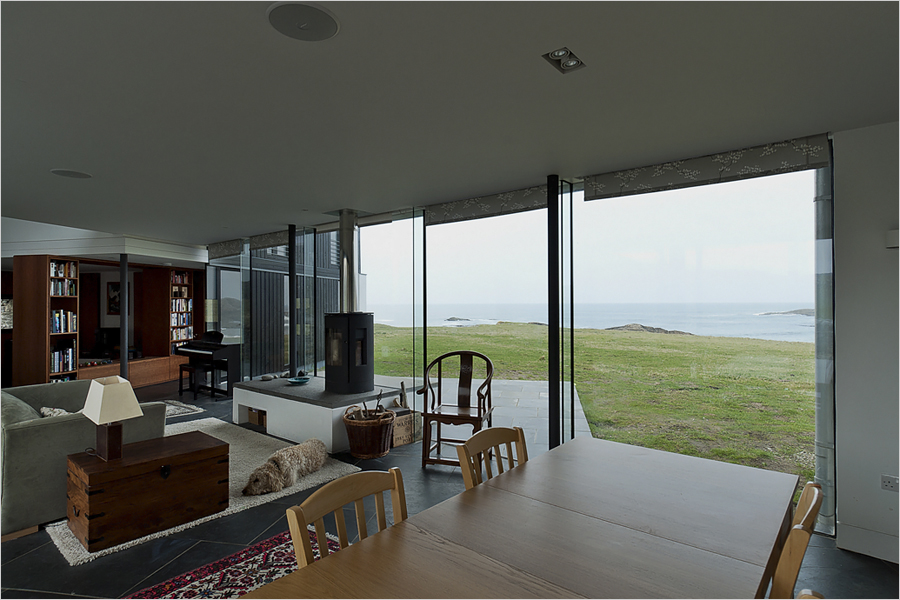 A year and six months and just under $2 million later, once again, the White House became a home. William Tunnell of WT Architecture in Scotland helped the couple construct a new main house within the frame of the old roofless ruins and extending out into an H-shaped floor plan. The living room which joins the old house with its modern parallel extension is an exposed glass room with incredible views of the ocean. But probably the most striking feature of the house is the great crack in the wall of the old ruin when the house is lit up at night. The reconstructed areas of the house were partly recycled from the medieval stone of the original limestone house and little accents inspired by the old fishing cottages that lined the west coast of the island are echoed throughout the modern design of the house.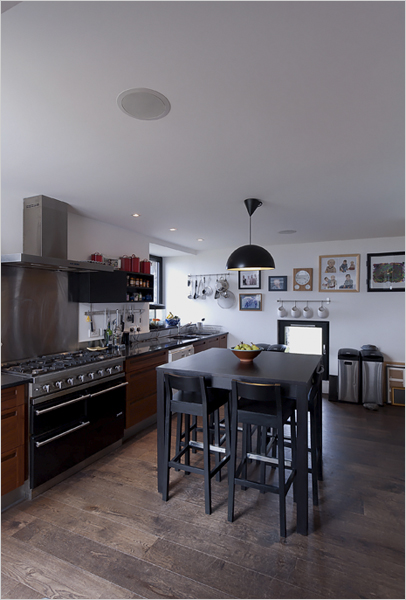 Speaking to a New York Times reporter from their new-old home where they live with the couple's three children, the newest generation of the Maclean family, Seonaid says, "You can't always shelve beauty in favor of durability," she added. "Beautiful things so lift your spirit."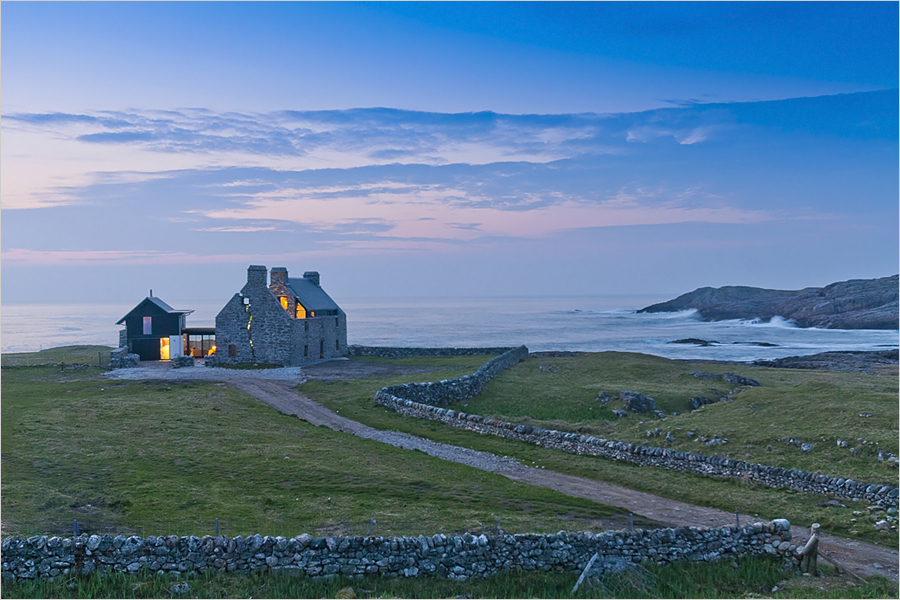 Next time you come across an abandoned house, perhaps you might see a little more potential?