Fashion tends to repeat itself … a lot. In fact sometimes it's seems that is all it does is 'borrow' from another decade, another era. But let's take a gander at some very interesting styles that today's designers haven't yet sent down the catwalk….
1. Embroidered Knee Highs
Knee highs were like, so hot in the 60s, again in the 90s when Cher from Clueless single-handedly made them popular again and they've even re-surfaced onto the style scene in recent seasons. But no one has brought back these exquisitely embroidered knee highs or stockings, that were all the rage in the 18th and 19th century…
French silk stockings with metallic thread embroidery, late 18th century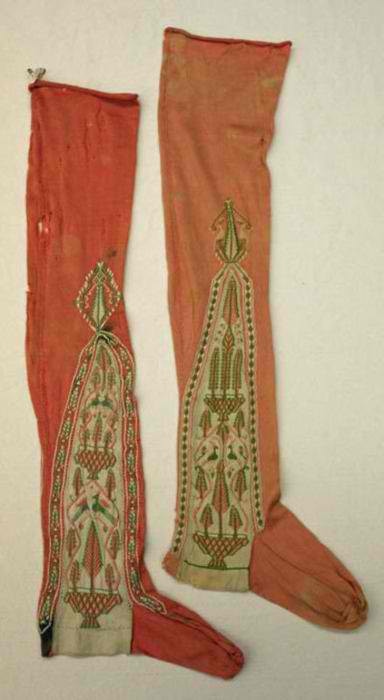 Stockings ca. 1795-1799 via The Costume Institute of the Metropolitan Museum of Art

French Cherry print cotton stockings 1870
2. The Chopine: A Peep-Toe Gravity-Defying Shoe complete with Tassels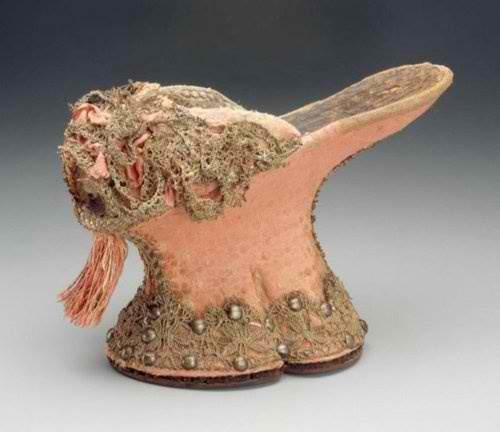 Popular throughout the Renaissance, the chopine was a tall clog worn in primarily in Venice to elevate the lady above both the dirt and the hoi polloi of the street. While relatively few shoes survive from the period of the 15th to 17th century, chopines are inordinately represented in museum collections as they were saved most probably due to their outlandish peculiarity.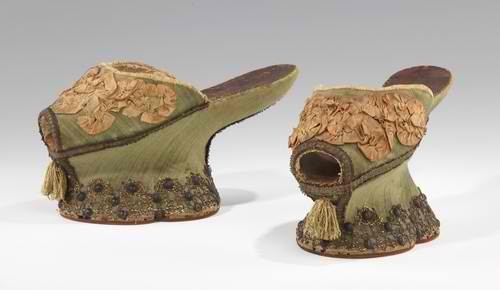 3. Embroidered Russian Bodices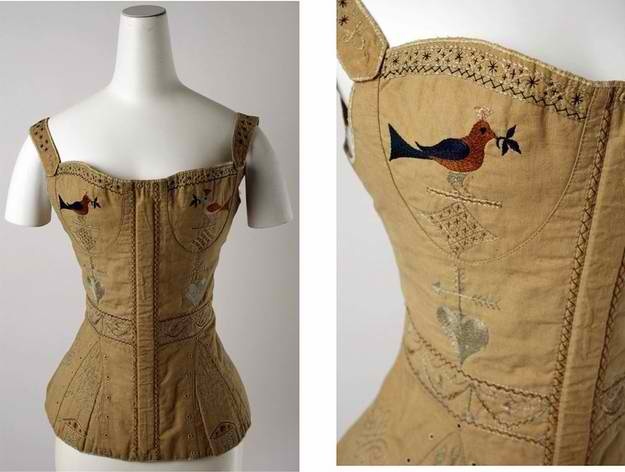 This is quite sweet is it not? Deserving of a comeback I say.
4. French Wrought Iron Corsets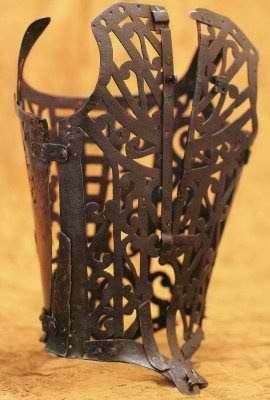 Oh why the hell not hey? This fine example dating back to the late 16th century is from the collection of the Kyoto Costume Institute. According to Marquise de La Tour du Pin (French aristocrat 1770-1853) this popular style of corsets "severely restricted its wearer's movements, especially around the arms" and wearers often reported heart palpitations and shortness of breath. A few tweaks here & there and it'll be all the rage again!
5. The Bustle: For a butt like Kim Kardashian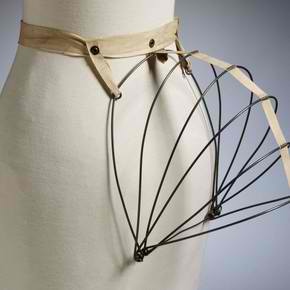 A 19th century closet-staple for ladies, I see another endoresement deal on the horizon for Kim K.
6. The Peter Pan Collar for Men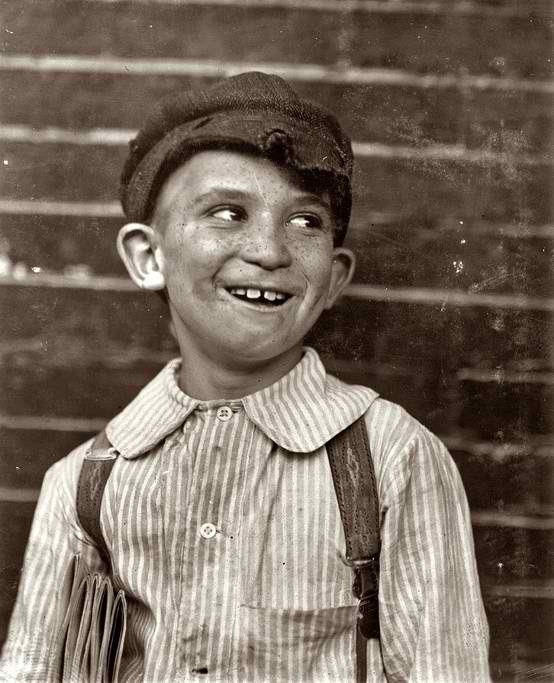 With men's fashion returning to the age of the gentleman and old-fashioned tailoring, I can see this turn of the century shirt re-surfacing for the hipsters.
7. Hidden Messages Jewelry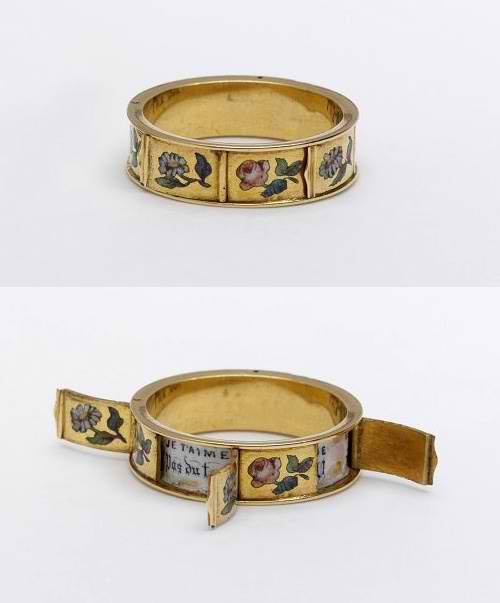 I would love to get my hands on this magical ring made in France between 1830 and 1860 with the words 'Je t'aime' hidden underneath. How romantic!
8. Early 20th century Swimming Dresses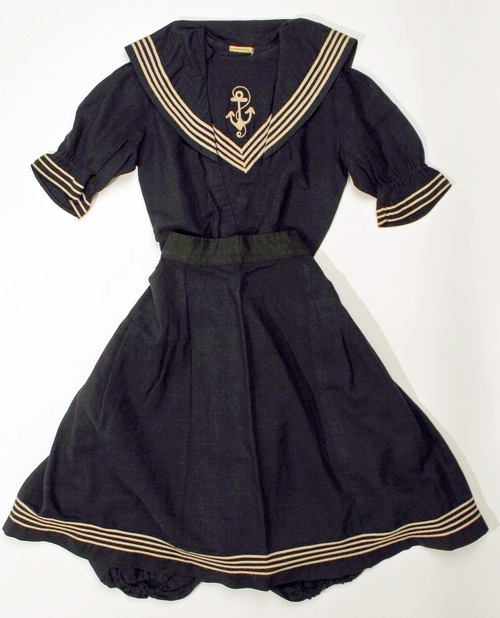 This is supposed to be a bathing suit but I'm thinking long walk in the French countryside picking berries…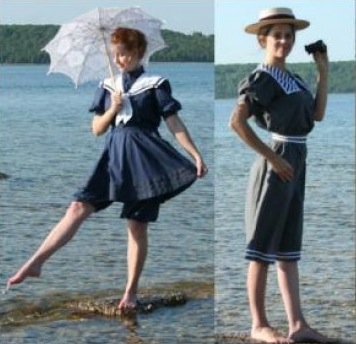 9. Victorian Boho Hair
Sort of like the bed hair trend but better.
10. 1920s Egyptian Hieroglyphics Gloves
French Egyptian Revival Leather Gloves c. 1925. The fashion world has certainly explored Egyptian fashion in jewelery and makeup before but I've never seen anything quite like these 1920s gloves embroidered with Egyptian hieroglyphics. I wouldn't mind a pair of these for winter!
and these Pharaoh Earrings to match…
These would have made Cleopatra jealous! Antique enameled pharaoh earrings from the 1870s.
11. Accessorizing with Plants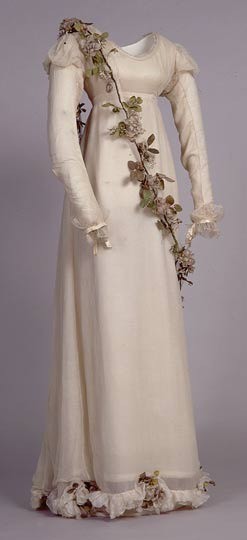 Why not add a little nature to an evening look with a revival of the 1820s plant sash? Taking 'florals' for spring to a new level.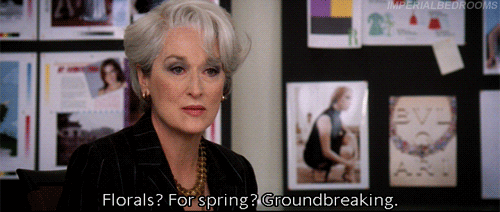 12. Georgian Eye Broaches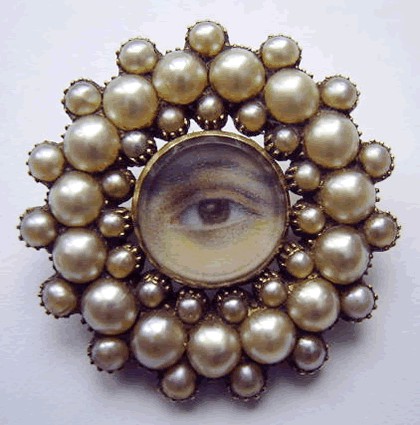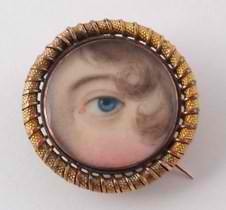 Quirky before their time, Georgian fashionistas wore these mysterious eye broaches or rings, often depicting the eye of their romantic interest.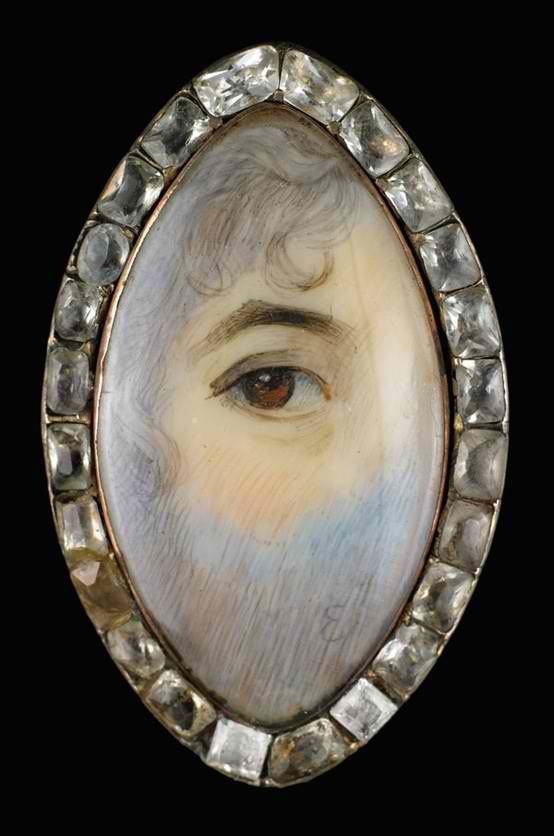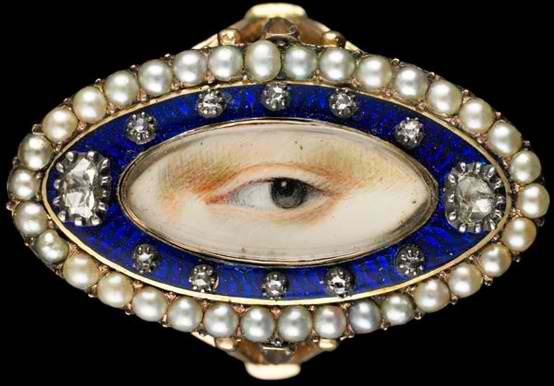 High-Waisted Bloomers and Tube socks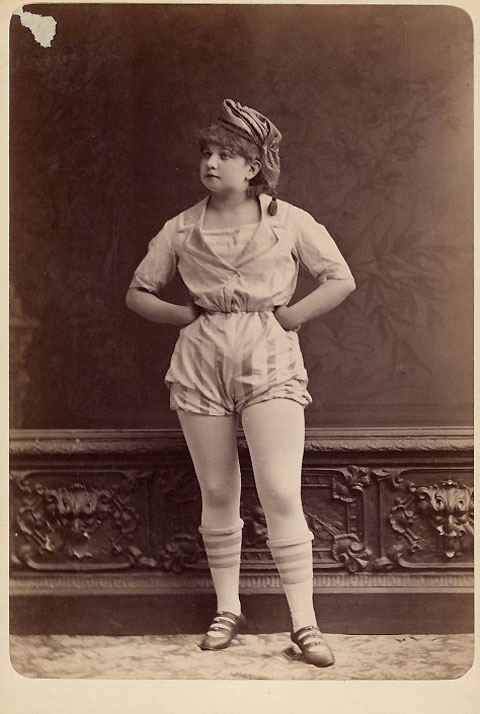 Sorry this look can't be included on the list of trends yet to be copied; it's essentially American Apparel's entire summer collection in a nutshell.
13. Quirky Tights
Okay so there are definitely some pretty wacky ladies tights available on the market but take a look at these…
Boyfriend tights
A 1920s fashionista wears tights with portrait of her boyfriend printed on them.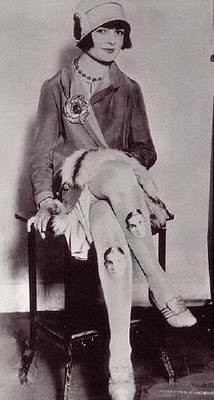 Peekaboo Calf Tights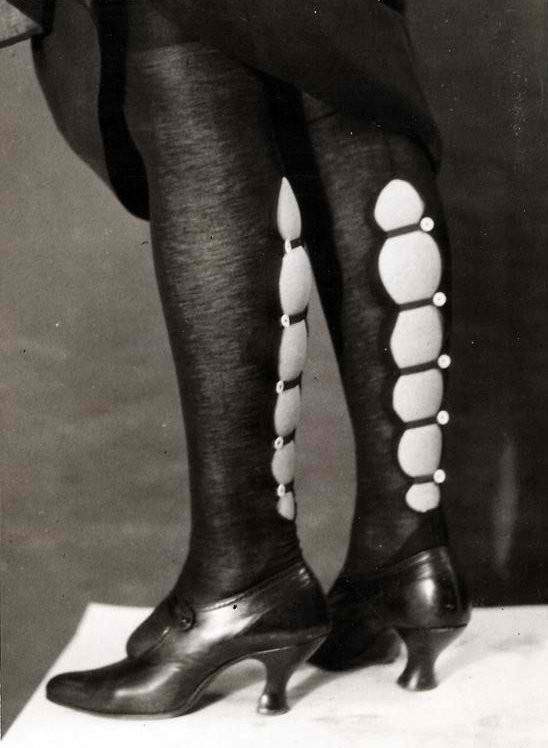 14. Insane Headgear
Peacock headdress, circa 1913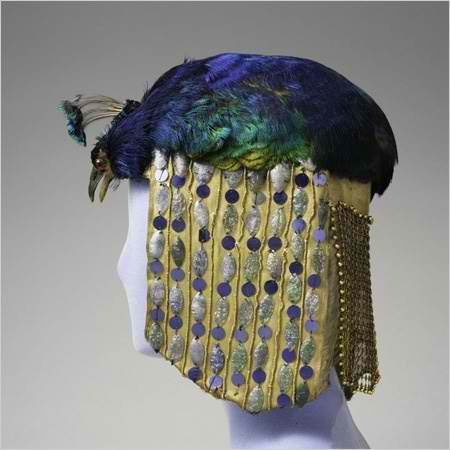 The red carpet would be so much more interesting to watch if we could see celebrities sporting these elaborate creations … (granted Cher had a go but the trend only went as far as the drag queen clubs).
Early 1910′s, Musidora: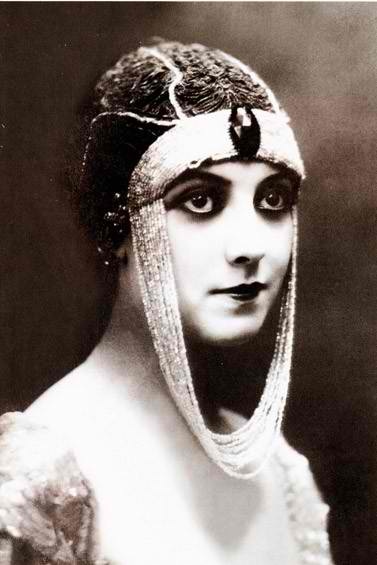 1920s Beaded Headdress: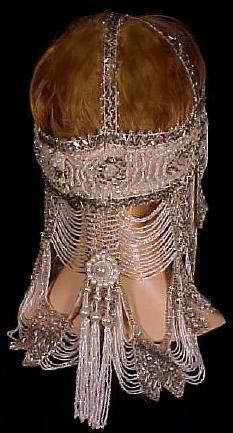 15. The Burrito Winter Coat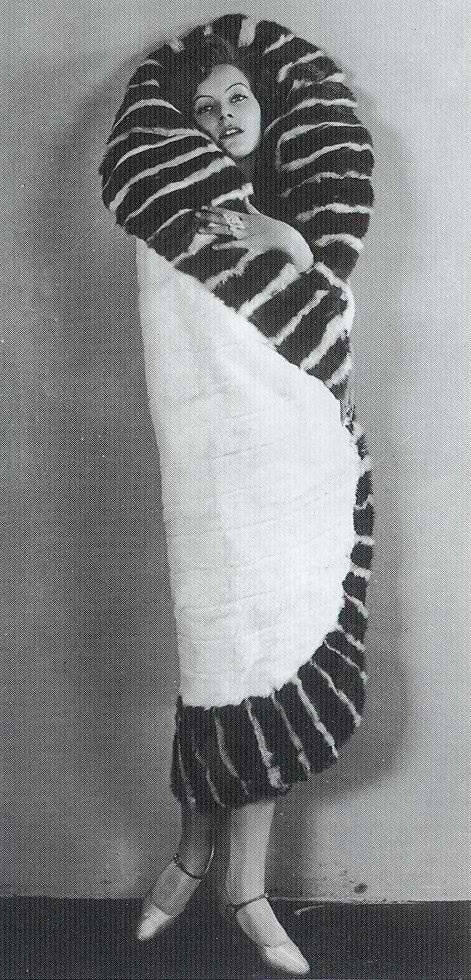 (Modeled by Greta Garbo in the 1920's)
Simple really, the idea is to look as close to a human burrito as possible. Faaaaabulous.