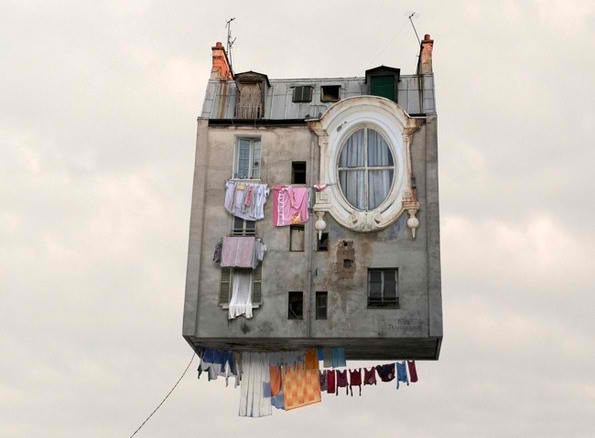 No, Pixar is not promoting a sequel to Up, set in Paris (sadly), this is the work of French photographer & artist Laurent Chehere. Inspired by the architecture of the 19th and 20th arrondissements of Paris– mainly Belleville and Menilmontant, Laurent isolates his urban houses from the hustle and bustle of the diverse Parisian neighborhoods using conceptual and surreal photo manipulation. The result is an unexpected appreciation for the beauty in ordinary urban architecture that most of us would otherwise never notice.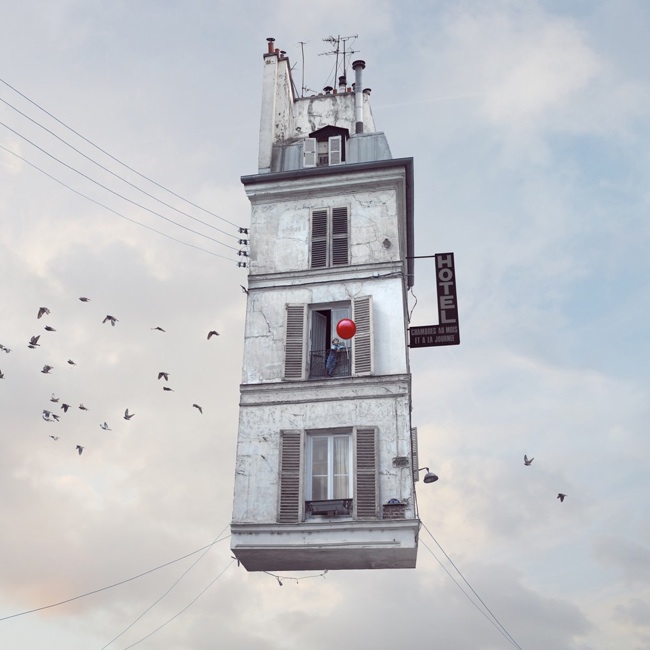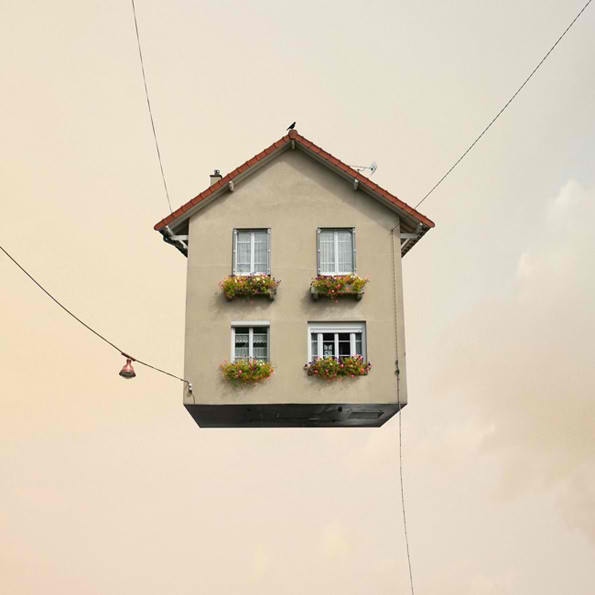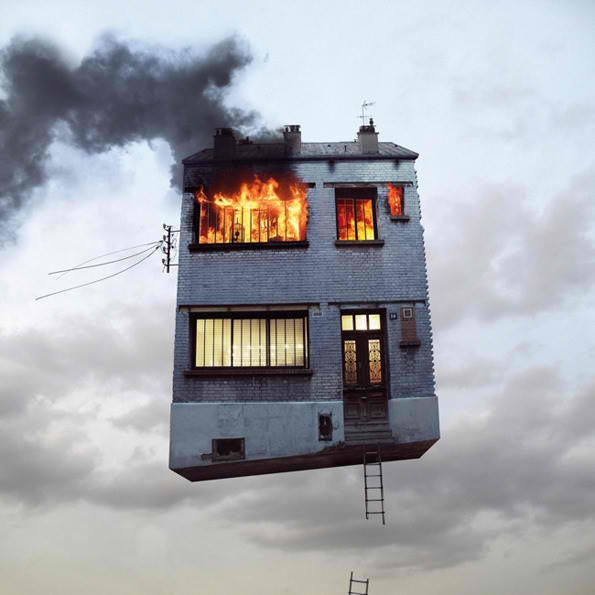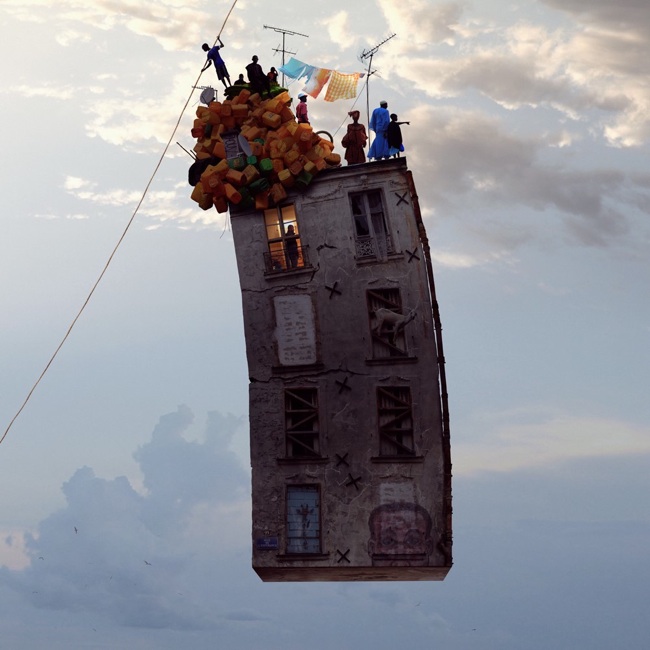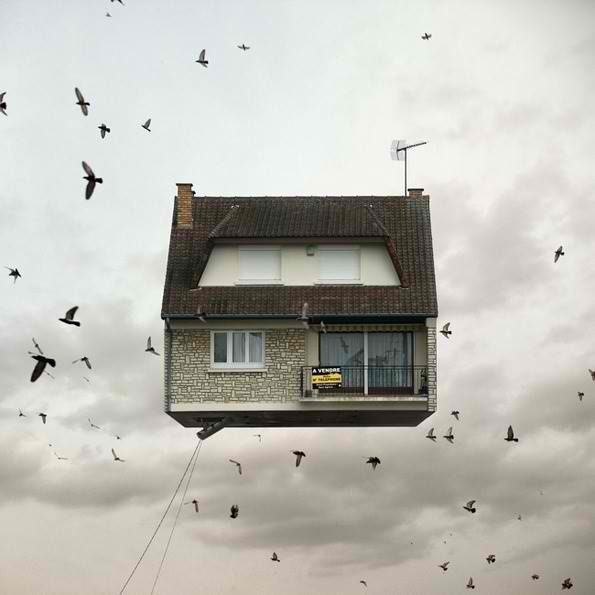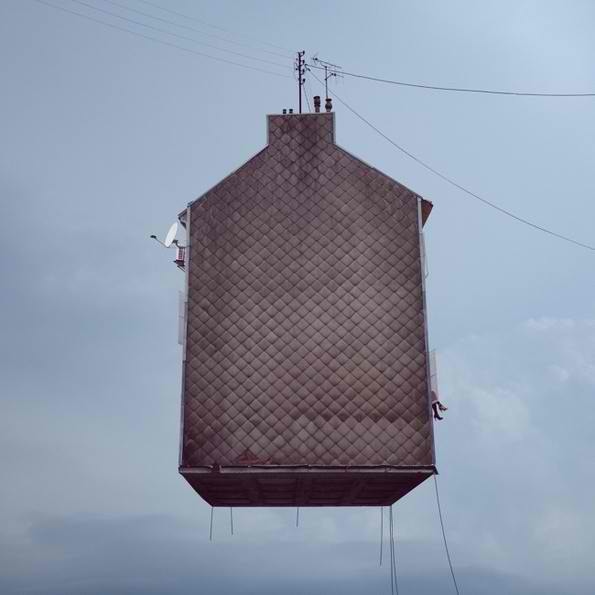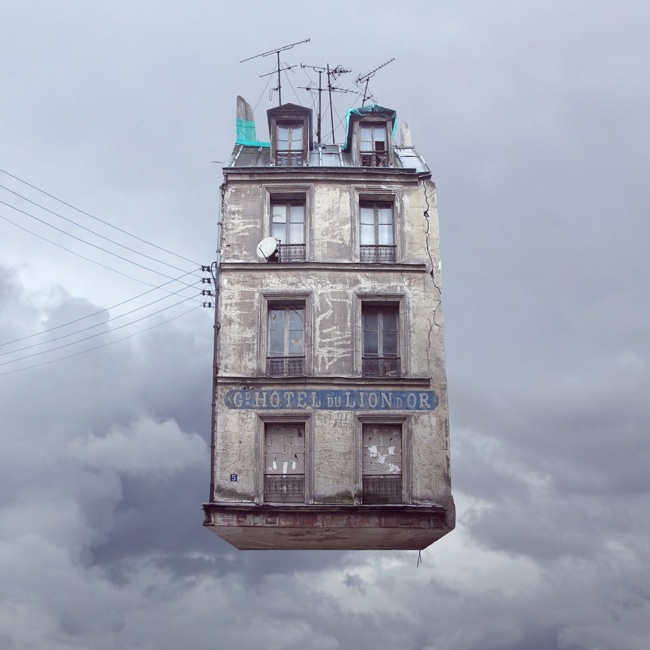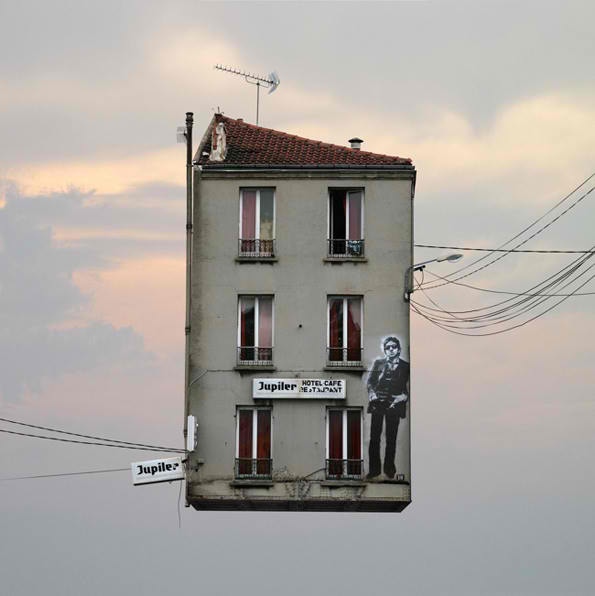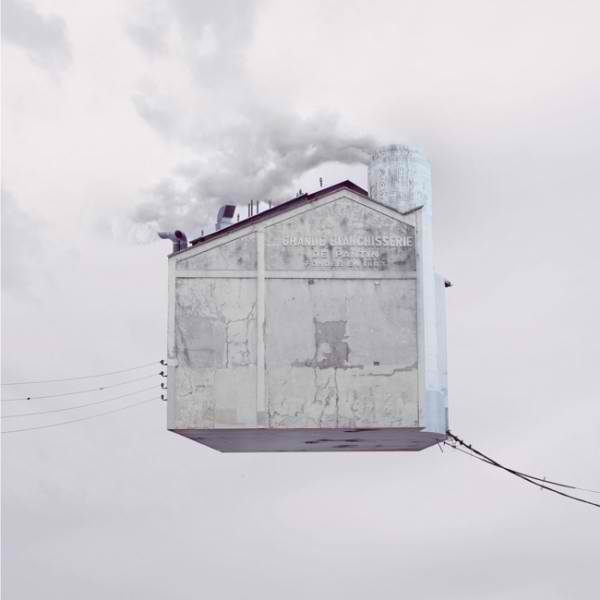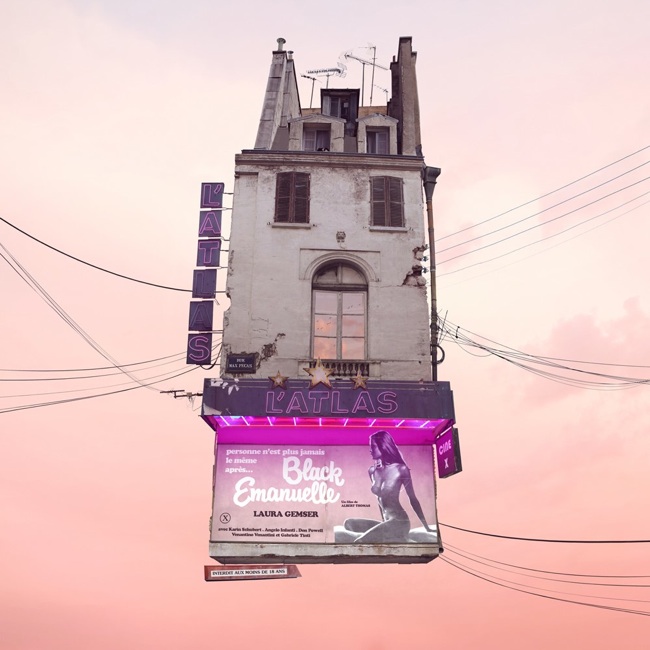 Laurent Chehere's photographs will be on show at the Galerie Paris-Beijing from October 25th – December 4th 2012.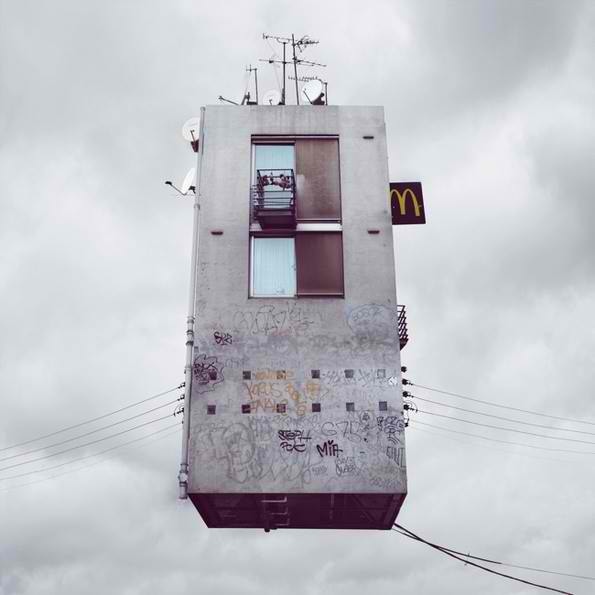 See more of Laurent's work on his website here.
…
Not to be confused with Floating Houses…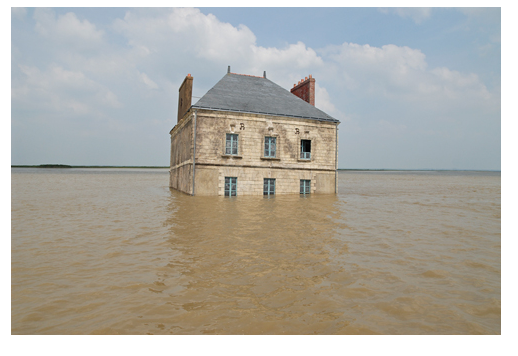 This floating home is not actually a manipulated photograph, this is an actual house in the Loire river in France as part of an art installation by Jean-Luc Courcoult. The house is still 'floating' next to the city if Nantes installation in the city of Nantes.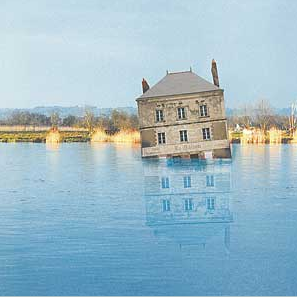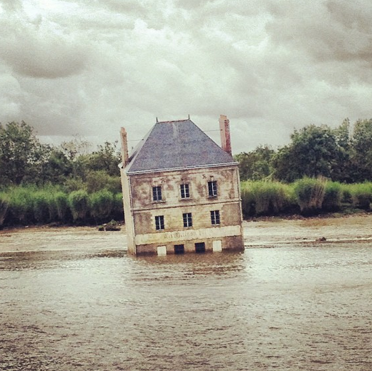 via here