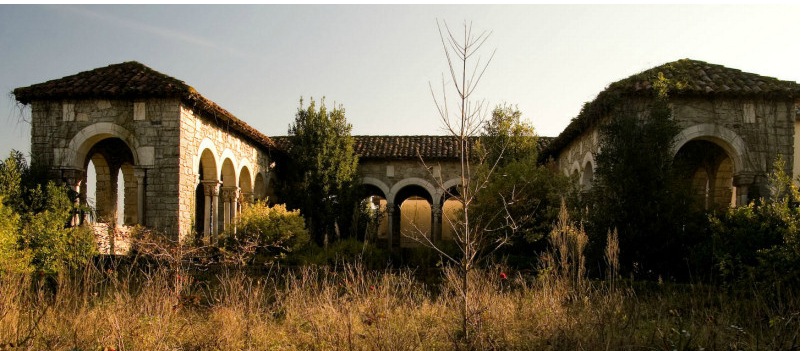 A house fit for Gatsby, nestled in the South of France, inspired by the palazzos of Italy, the Chateau Bijou is a one of kind find that I've been bursting to share with you. These incredible photographs are brought to us by the Belgian explorers behind Forbidden Places who jumped the gates and took of once in a lifetime tour…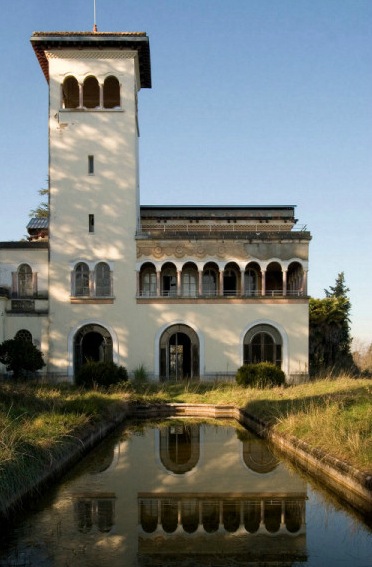 Located in Labastide-Villefranche near the Pyrenees mountains, it was built in 1763 as a modest country house but wasn't transformed into the beauty it is until a wealthy aristocrat owner, Madame Combes Saint-Macary gave the property an expensive makeover. She gave it a defense tower, earning the house the title of 'Chateau Bijou'. The architectural gem, complete with Italian stuccoes and colored frescoes, quickly became the pride of the village.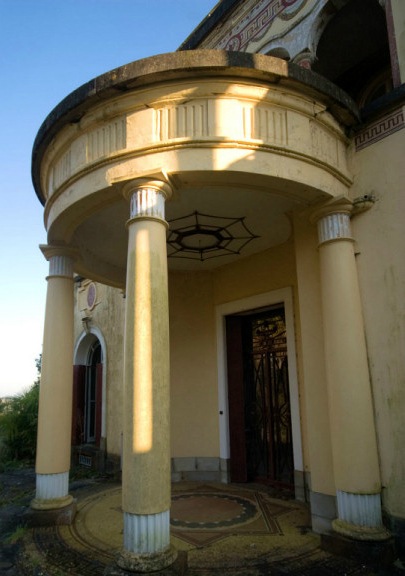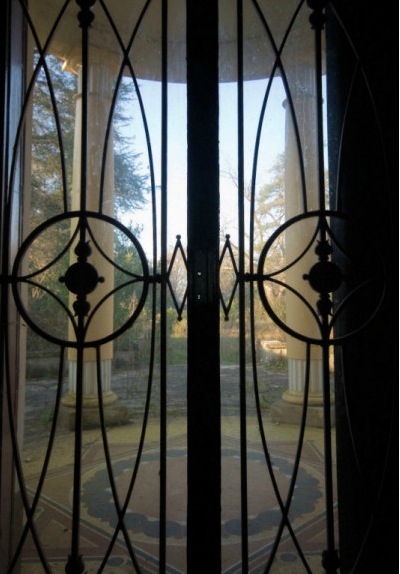 The lake-side chateau later fell into the hands of the French police but after much mismanagement of the house and even a fire which destroyed the roof (you'll see the temporary tin replacement), the house was eventually abandoned.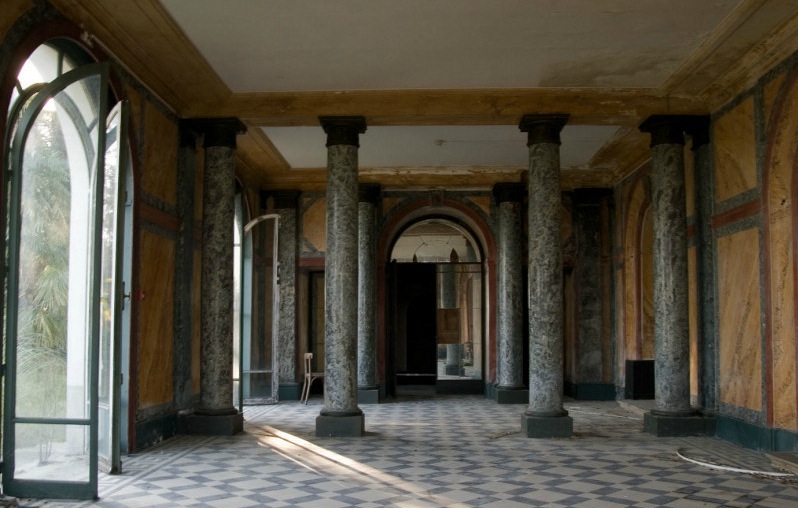 The reason I've held back in showing you this amazing place is because there is allegedly a new owner. I was able to find two different email addresses, both claiming to be the new owner, but sadly, I have received no replies. I shall keep trying for an update on possible renovations and do a follow-up if I ever get through. So technically it's not totally abandoned. Sigh of relief, preservationists! And if you happen to be in the area, apparently the new owner (whoever it is) is quite welcoming to visitors and happy to give a little tour!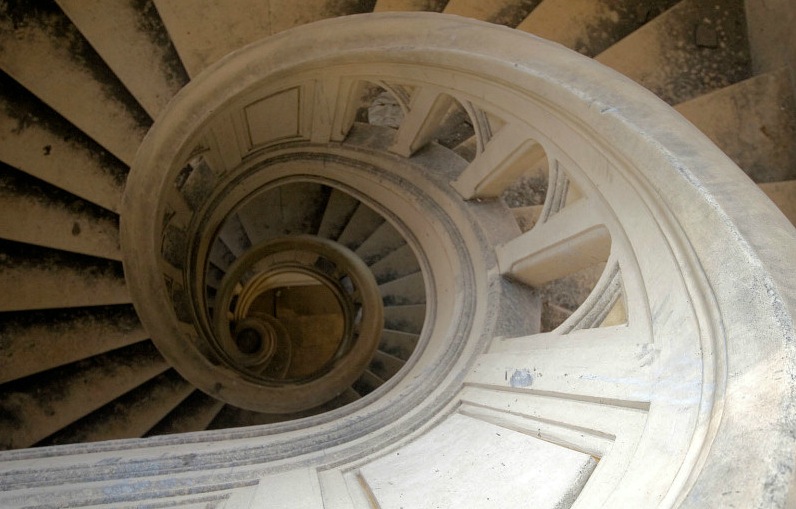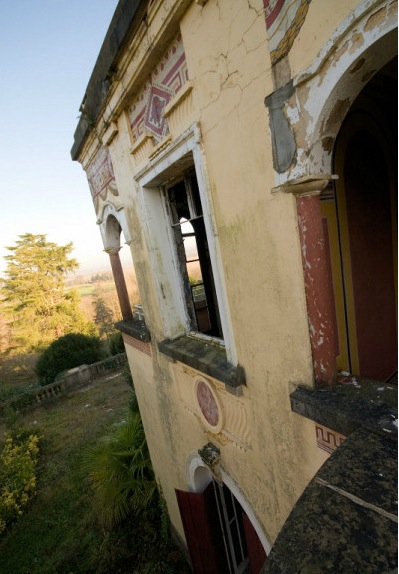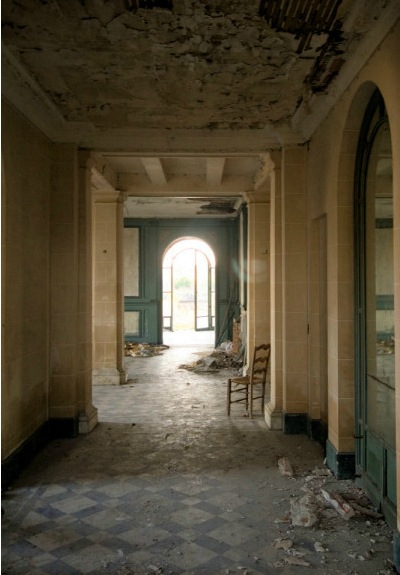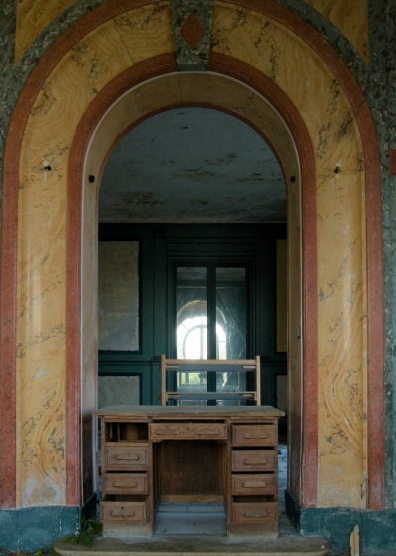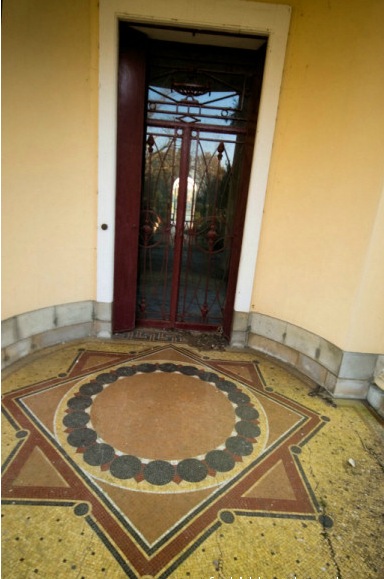 What a beauty! If anyone is interested in visiting this property along with it's beautiful park, don't hesitate to get in touch with Nessy for the contact address of the two possible owners.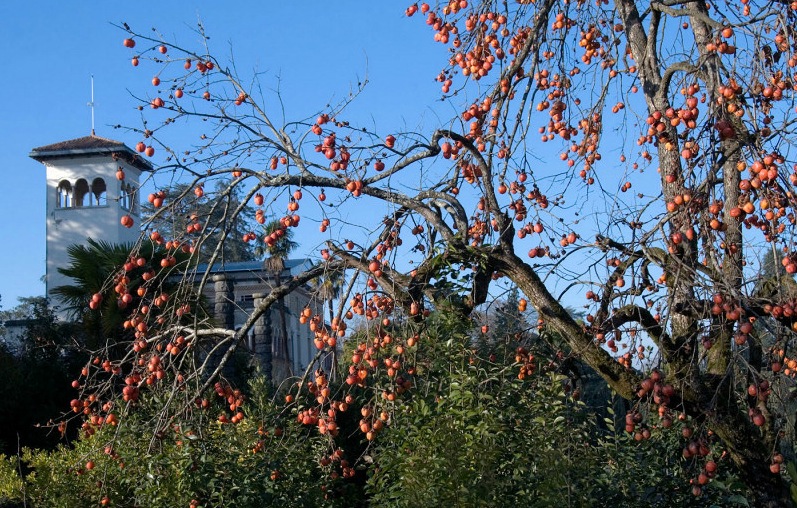 All images © Forbidden Places