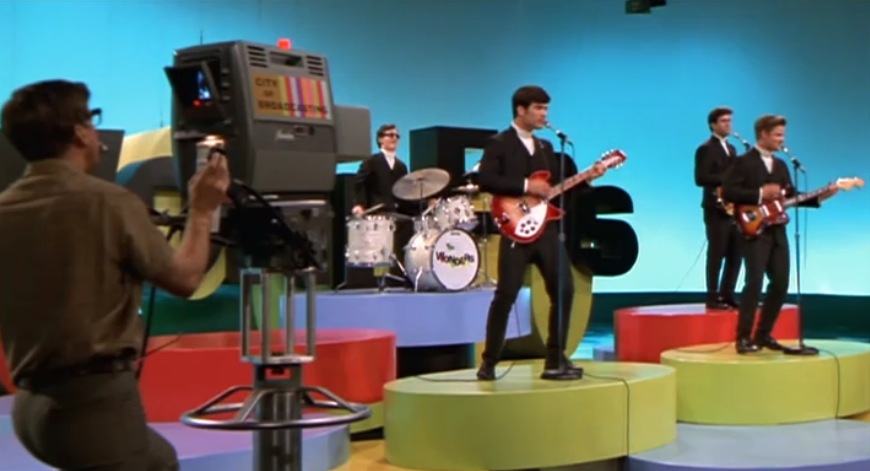 One of my favorite things in life is finding someone who hasn't seen one of my favorite movies of all time. So I'm hoping there are a few of you out there who missed this little-known Tom Hanks film called That Thing You Do. In 1996, when I was about eleven years-old, (yikes, the mid-nighties was more than five years ago?) I went to the cinema one Friday night to watch Hanks' directorial debut. I wasn't particularly interested in 60s culture at the time but this film, a tribute to the spirit of the music and culture at the height of Beatlemania, opened my eyes.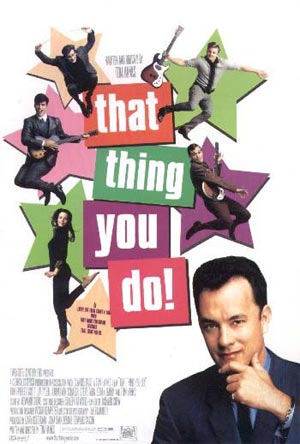 Last night, some sixteen years after I wore out my childhood VHS copy, I watched the film again with someone else who hadn't seen it. Despite barely being able to restrain myself from quoting the entire film word for word, in a way I felt like I was also watching it for the first time. Suddenly, all the kitschy 60s details, the colors and the music meant so much more. What a time traveling treat! Infectious and completely loveable, this is the perfect Sunday night movie to watch with friends or your other half. P.S. It's totally safe for boyfriends (tried & tested: he loved it).
[youtube http://www.youtube.com/watch?v=pQRl–4gEvY]
The plot follows a small-town band that scores a hit in 1964 and rides the star-making machinery as long as it can and stars Tom Hanks himself, the lovely Tyler and even Charlize Theron and Giovanni Ribisi make early career appearances, plus musician Chris Isaak makes a cameo.
Favorite movie quote: "I want something peppy, something happy, something up-tempo. I want something snappy." – Mr. White.
Tom Hanks plays Mr.White, the suave manager of a band who finds fame with their one-hit wonder "That Thing You Do!" and ironically, or not, the band is called 'The Wonders'. Hanks really captures the earnesty and innocence of a pre-LSD 60′s when bubblegum pop songs ruled the world. With an endless supply of hilarious one-linerss, the film keeps you smiling all the way through. As the film follows the band from local talent show to their appearance on the Hollywood Television Showcase,, everything from the props to the typography to the music is spot on.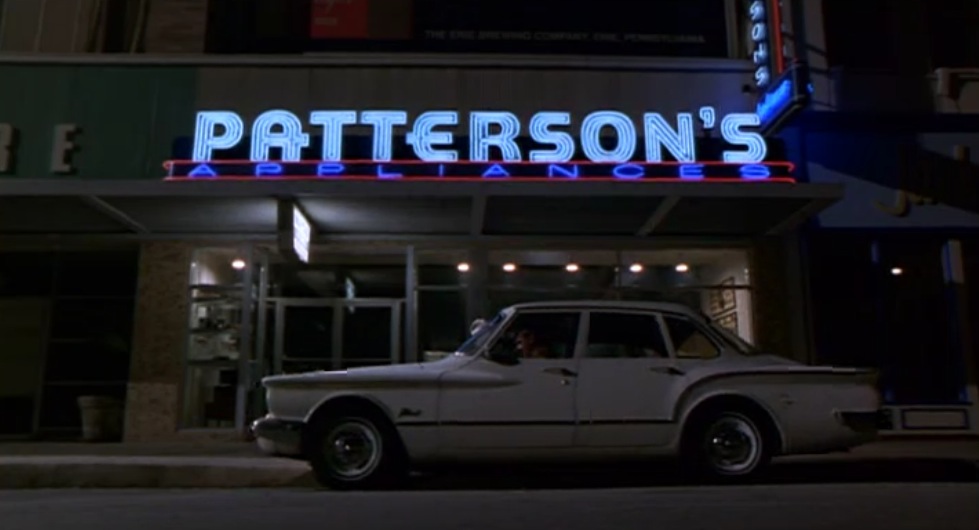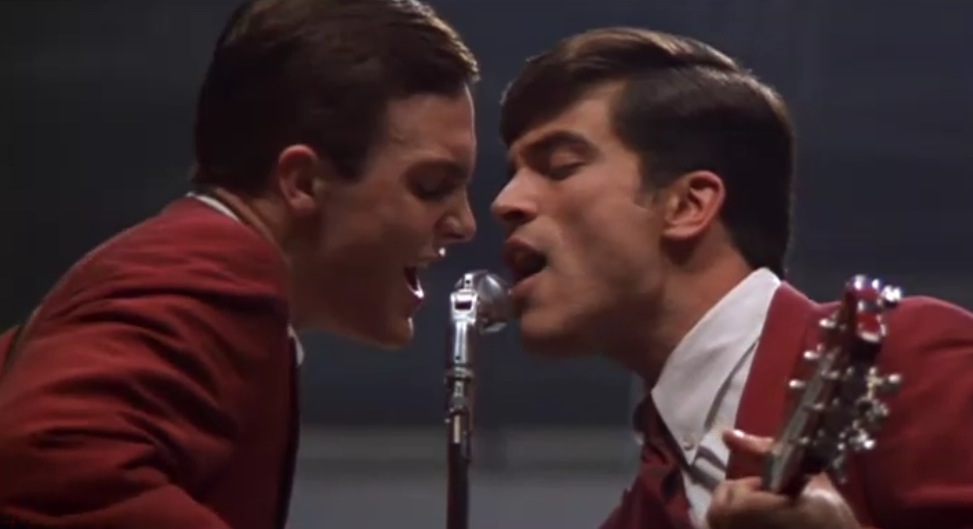 I'll always re-watch a movie if it has the added bonus of great music and That Thing You Do certainly delivers. I remember going straight to the record store after watching this film to buy the soundtrack. All the fictional music bands in the film are based on  bands from the early 60's, taking inspiration from The Beach Boys, The Beatles, the Supremes etc. It's a forgotten gem this soundtrack and I've recently added it to my iTunes so I can get the songs stuck in my head all over again.
The moment you will fall in love with the film: When the band's song first gets played on the radio. Watch it below…
[youtube http://www.youtube.com/watch?v=RpmnIpAXpig]
…
From the cars to the costumes to the set design, let's just take a second to appreciate what a nostalgic visual delight this film really is…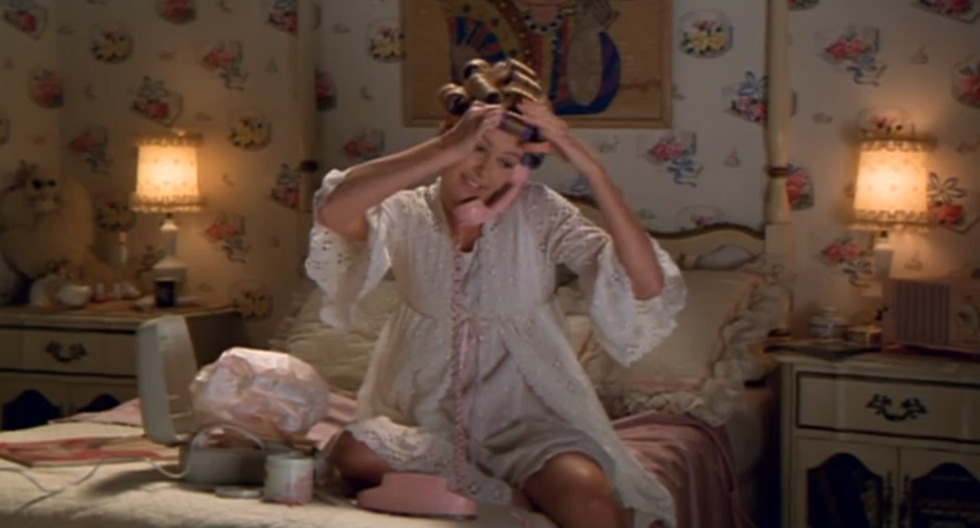 Look at me I'm Sandra D…!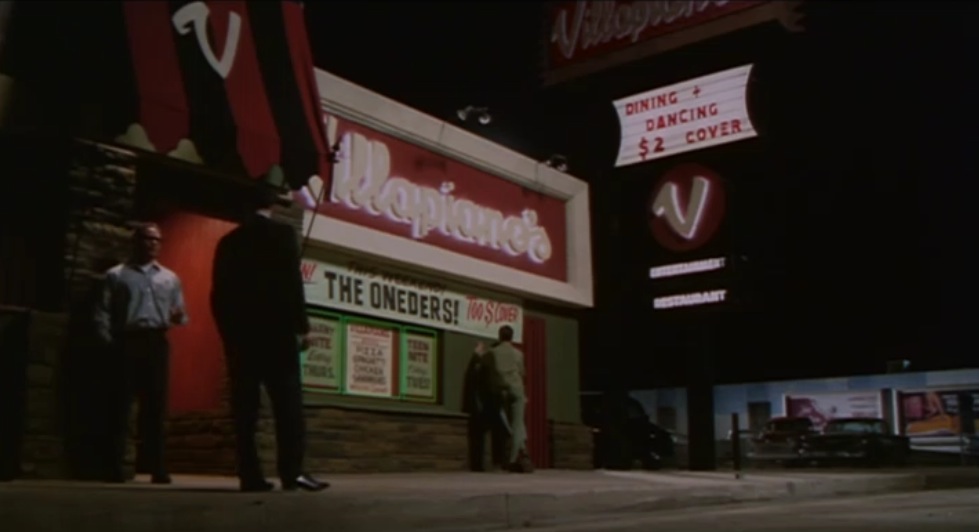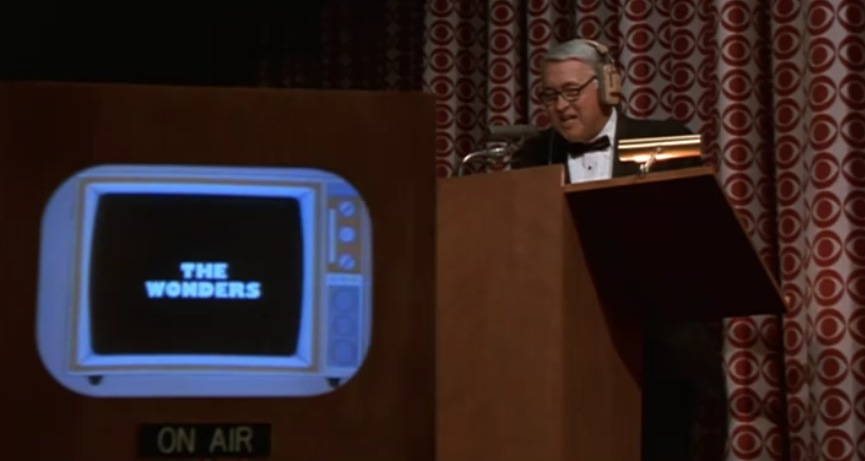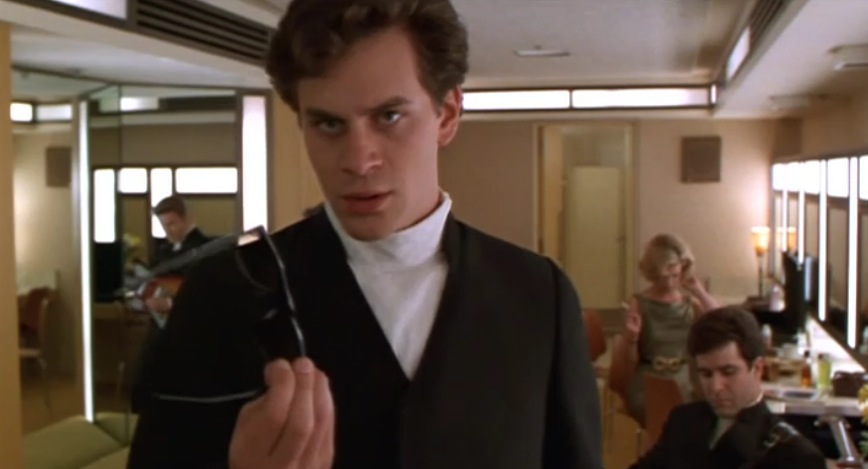 The fashion à la early Beatles … why don't boy bands dress like this anymore?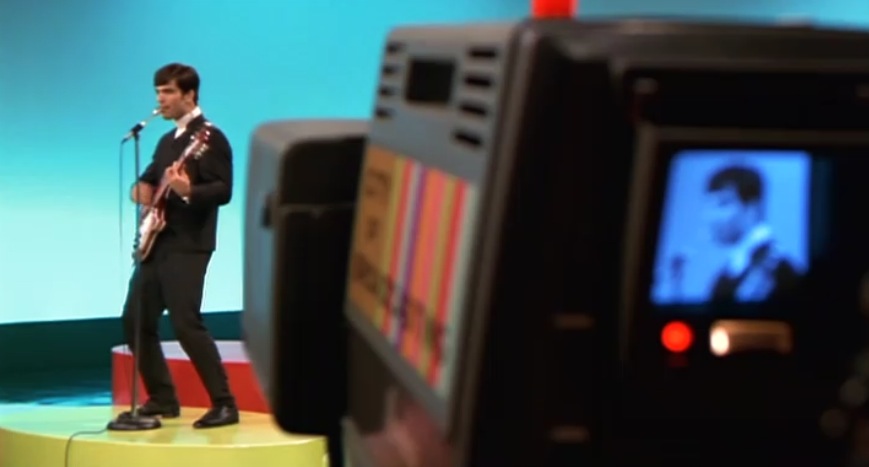 And ofcourse, if you didn't develop a long-term crush on Liv Tyler and her adorable 60s wardrobe in this movie, you need to have your eyes checked…!
BONUS! (For those of you that share my love for this film).
Turns out, after all these years, after all those times I re-winded my VHS copy to watch it again,  there was an extended directors cut!  It's about two and a half hours long and I wouldn't recommend it to first-timers, just people that have already seen and loved this film. It feels more like a rock and roll biopic as opposed to a fun romp through 60s rock'n'roll there are great surprises and plot developments.
Download That Thing You Do for your Monday night movie, available on iTunes now!!
:::
YOU MIGHT ALSO LIKE:
.