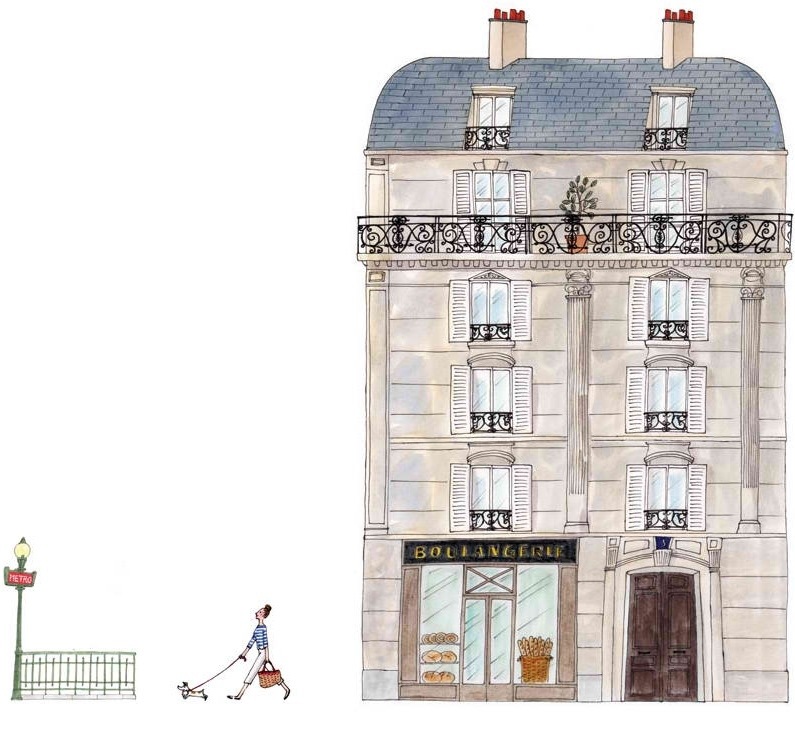 Remember what French class was like in school? I have to admit I don't have the best memory of it because it was the easiest class to skip in favor of a second lunch. But what I can recall from when I did attend, is that it was never very relevant to how the French, or more specifically, to how Parisians actually speak to each other.
Do you want to speak French the old-fashioned way or do you want to speak French like the young and hip Parisians of today?
Enter Les Parisiens, the latest book from the French-language website MyLittleParis. Spawned from the success of their youtube videos, "Ce que disent les Parisiens" [What Parisian Say], a French spin-off of the viral phenomenon "Sh*t Girls Say", this brand new illustrated book is inspired by modern Parisians and how they really talk/ think and play! Perfectly capturing their everyday sayings and mannerisms in her drawings (sorry, no berets and stripey shirts here) is the wonderfully talented illustrator Kanako Kuno. Cheeky, chic and oh so Parisian, with this book and a little French dictionary handy, I can't think of a better way to brush up on your French.
Click to ENLARGE this excerpt from Les Parisiens: "The Ideal Parisian Apartment Building"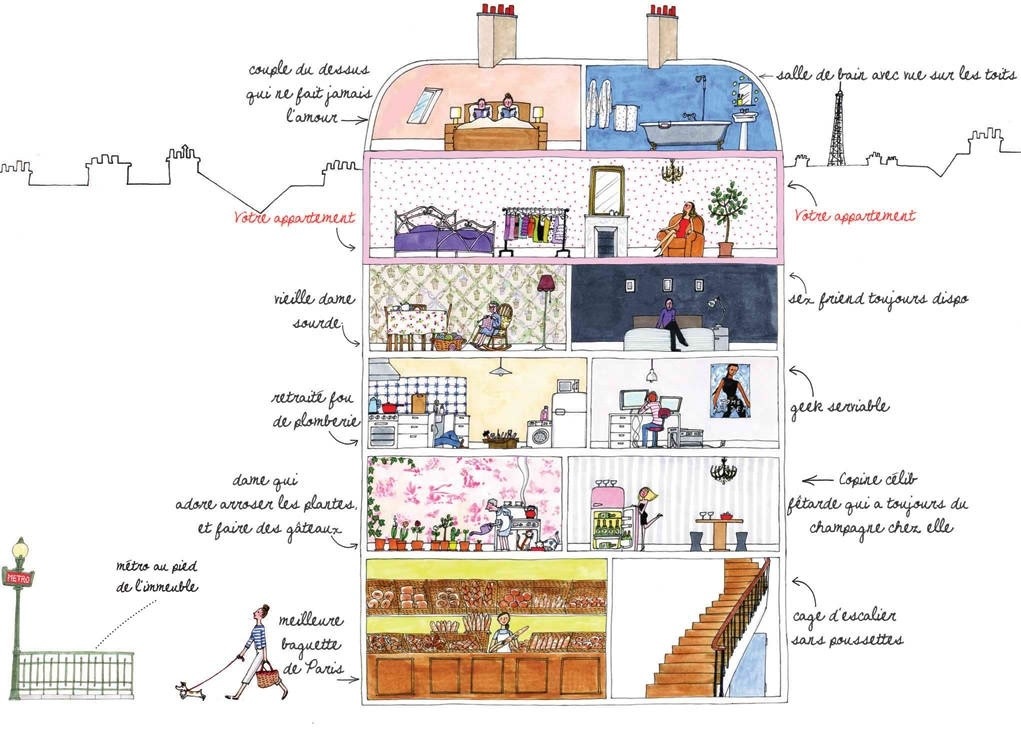 To get you going I've translated the captions from the page excerpt above!
Top floor left: The couple upstairs that never make love. Top floor right: Bathroom with a view over the rooftops.
Fourth floor:Your apartment
Third floor left:A deaf elderly lady.Third floor right:A friend with benefits who's always available.
Second floor left:Retired man who loves plumbing.Second floor right:A helpful geek.
First floor left:A lady who loves watering plants and making cakes.First floor right:A single girlfriend who loves to party and always has champagne in the house.
Ground floor left:Best baguette in Paris. Ground floor right:A stairwell without any baby buggies.
Outside: And a metro station right outside of the building.
…
Check out the book's promo video:
Buy Les Parisiens HERE on Amazon!