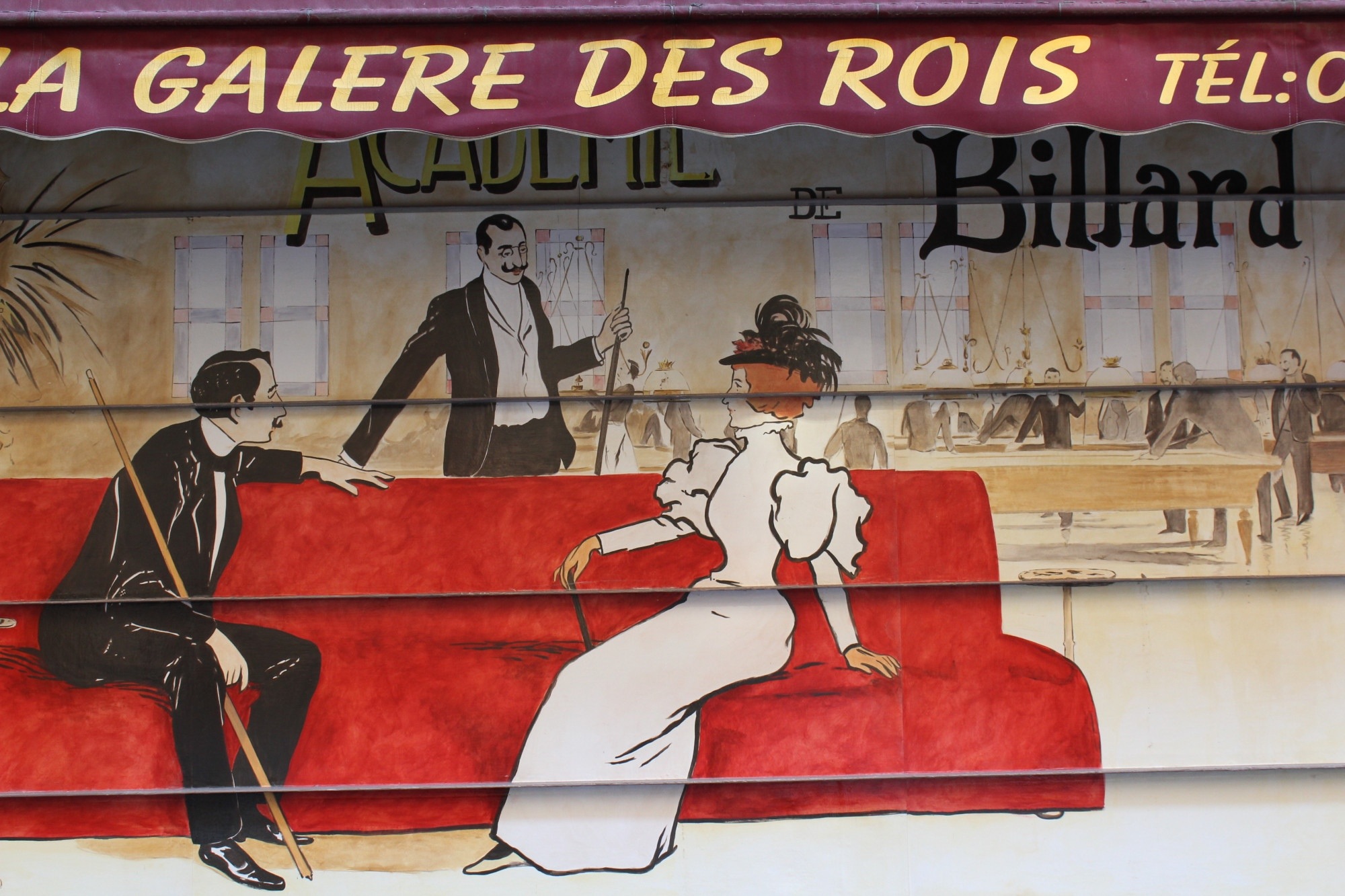 If you try to go during the day, you'll find the "museum" will be closed. In fact, during the day, the Rue Cavalotti in Montmartre is much like any other Parisian street in the quartier, going about it's business with independent boutiques and small restaurants. It's not until dusk that this narrow road hidden behind the Place de Clichy reveals it's special little secret.
When the small business owners close up their shops before twilight, they roll down their shutters and the street turns into an open-air gallery of art inspired by the Belle Epoque; the Parisian golden age.
.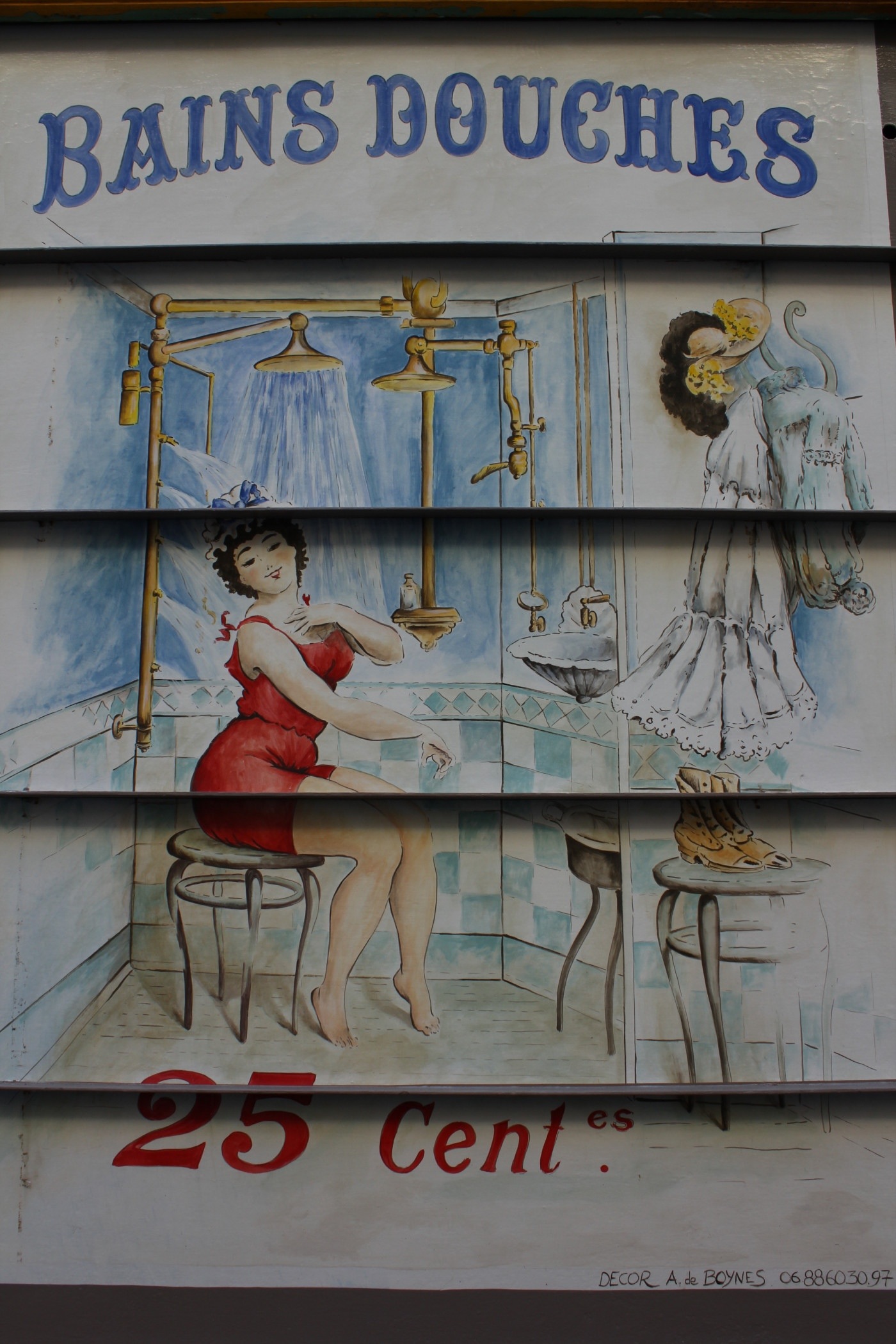 Striking expressionist paintings of vintage advertisements from 'old Paris' line the street's storefronts, guiding after-dark wanderers through Parisian history, representing famous Parisian landmarks such as the Moulin Rouge, the art deco public baths, the Grand Rex palatial cinema and the Cigale theatre.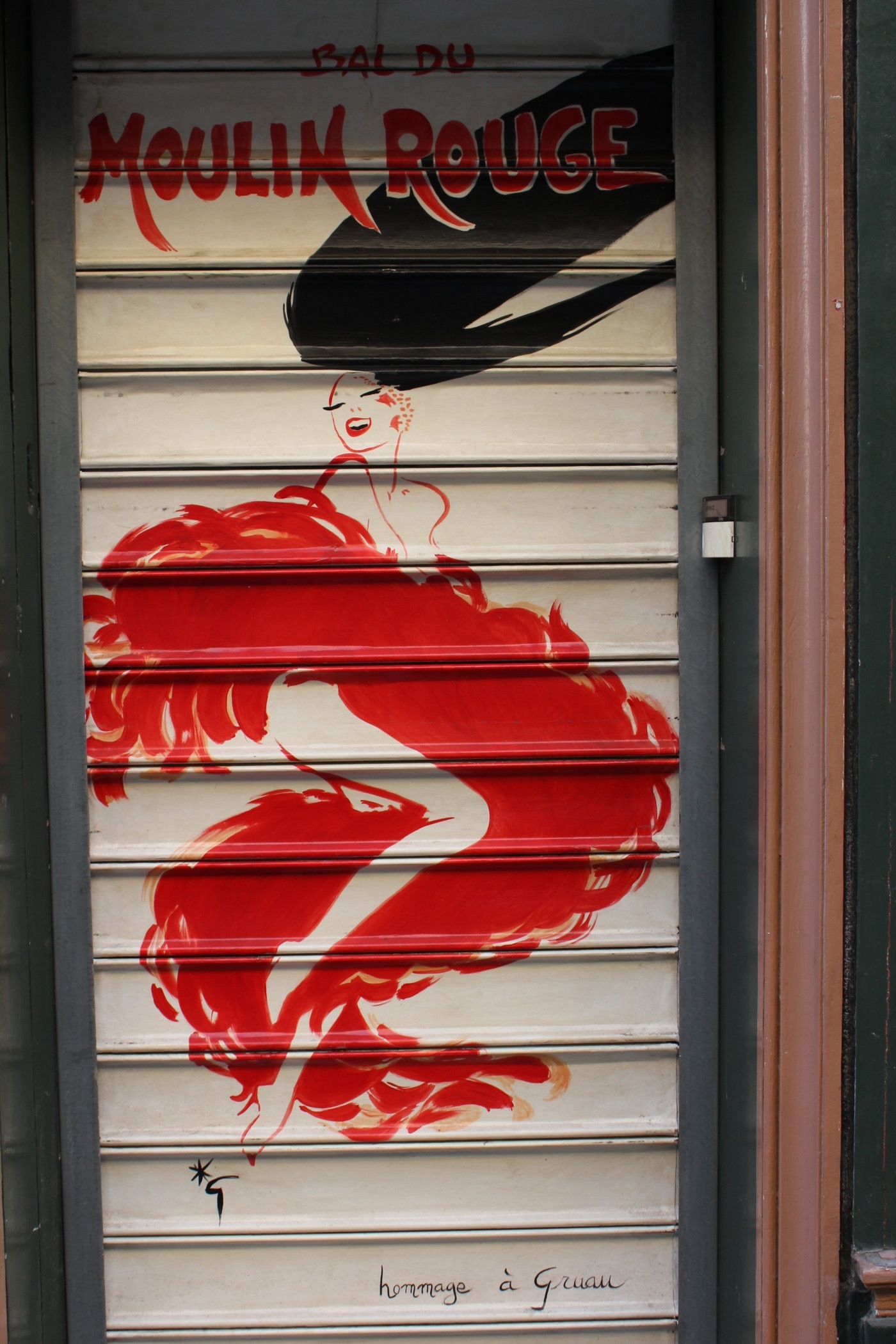 Despite looking like they've come straight out of another era, the paintings are actually quite recent. Two talented street artists took to a few of the storefronts on the rue Cavallotti last year in the dead of night much to the delight of the merchants who came to work the next morning to find their shutters looking a little less grim.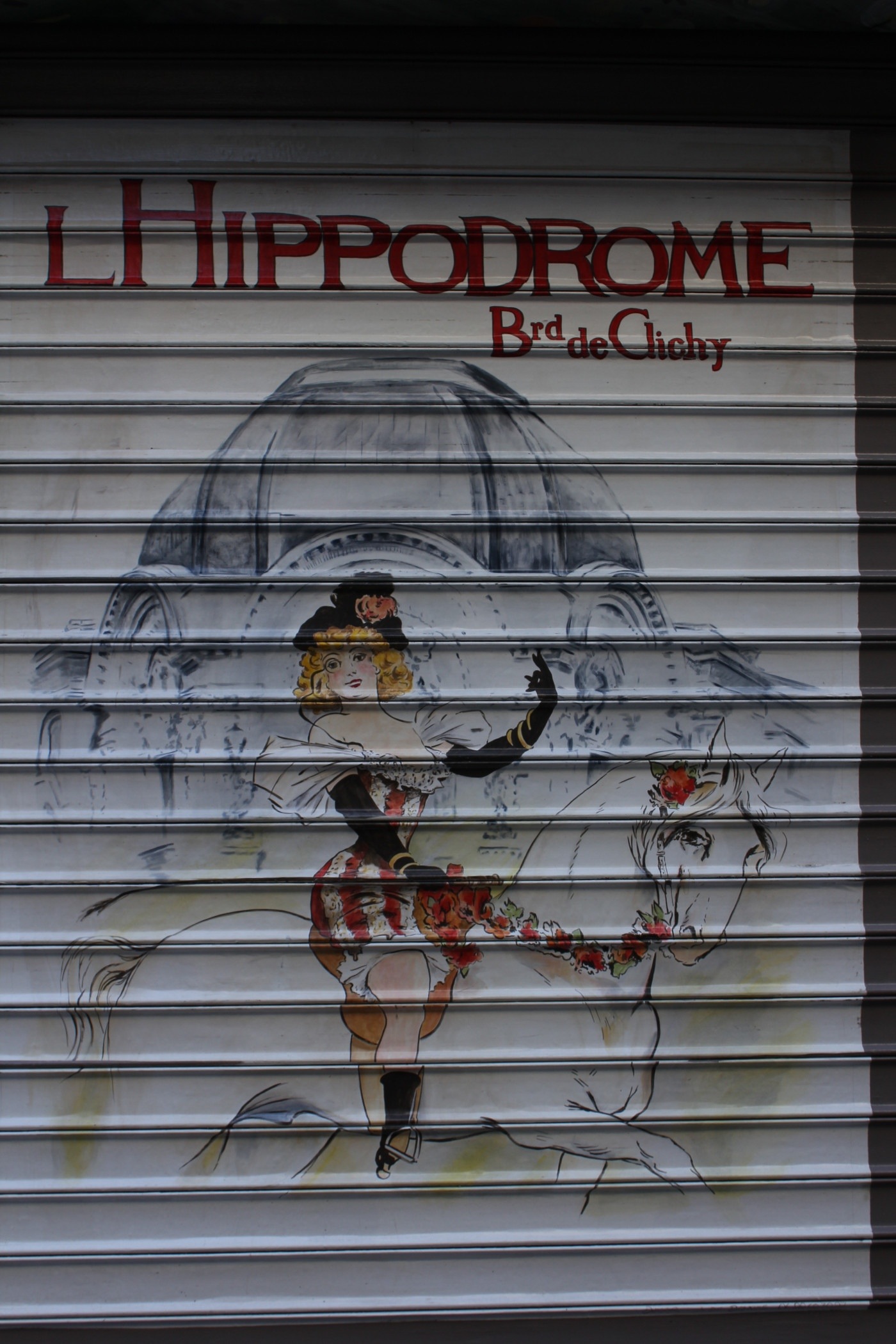 The artworks, photographed here by Paris on Demand, were such a hit with the neighborhood that the local inhabitants petitioned with the artists to be awarded financing from the city for a makeover of the entire street. And because this is Paris, obviously the creative art project was given the go ahead, clearing up all the unsightly graffiti in the process. Today, or should I say, tonight, the rue Cavallotti has more than 20 different paintings on display, each related to the 'personality' of the boutique behind it.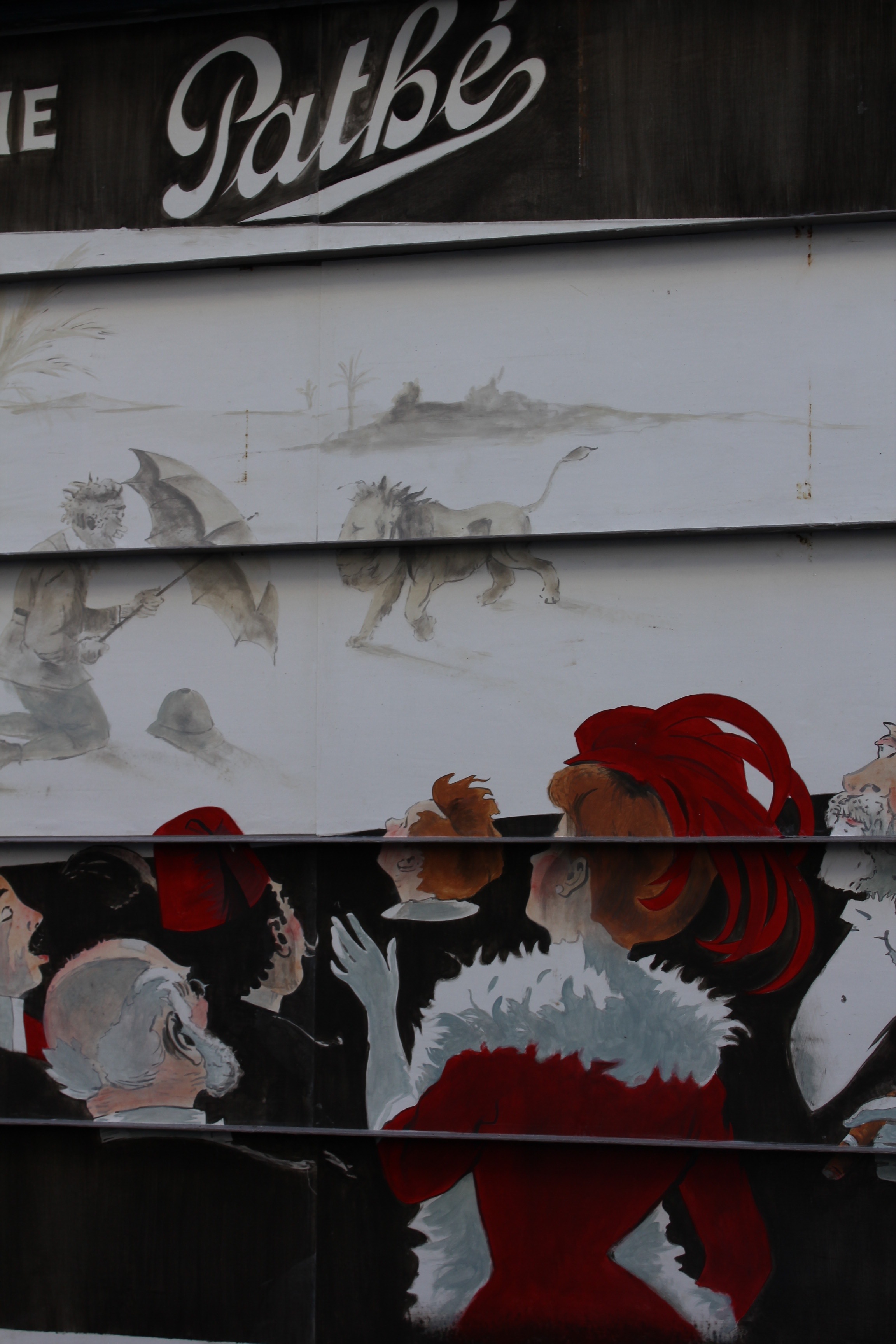 To see all of the artworks, head to Paris on Demand for more photos or if you're in Paris visit Rue Cavallotti by night via the line 13 at metro station, La Fourche.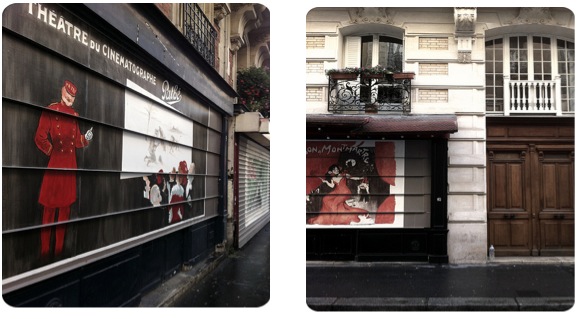 Images thanks to Paris Promenades and Natasha Newton