1. A Storybook Tower by Friedensreich Hundertwasser
AFP/ Timm Schamberger
This might look like it was built once upon a time but the Hundertwasser Tower was actually completed in 2010. At thirty-five meters high and six meters in diameter, the observation tower in South Germany was originally intended to be three times its size but the renowned and controversial Austrian architect Friedensreich Hundertwasser, died ten years before it was even built. His surreal works have been compared to Gaudi's and he would famously call straight lines "the devil's tools".
Below is an Austrian apartment building he built in the 1980s.
via
Sarah Ackerman
2. The Door House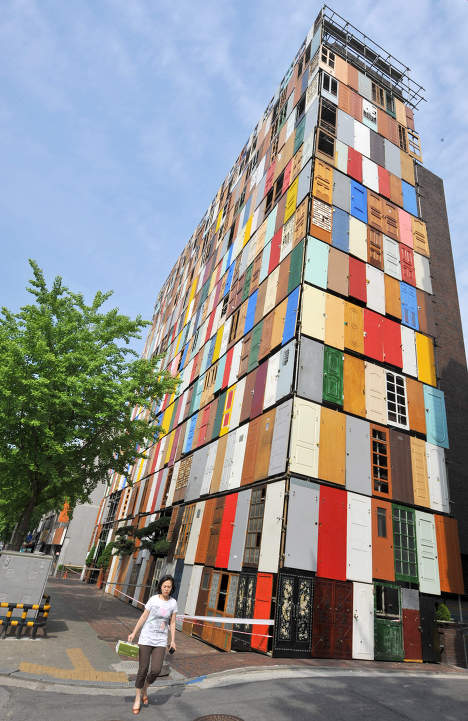 © AFP/ Kim Jae-Hwan
Architect Jeong-Hwa recycled 1,000 doors to transform the facade of a 10 story building in seoul.
3. A Sprouting Pink House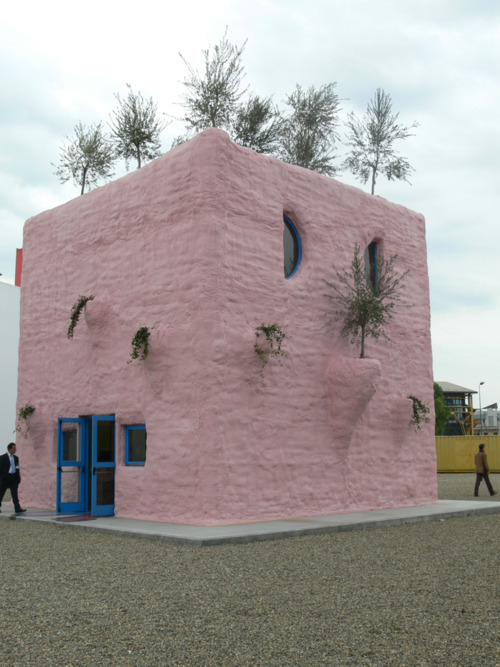 I don't know where this is or who built it but I wouldn't mind living in it! Source here
4. The Pregnant House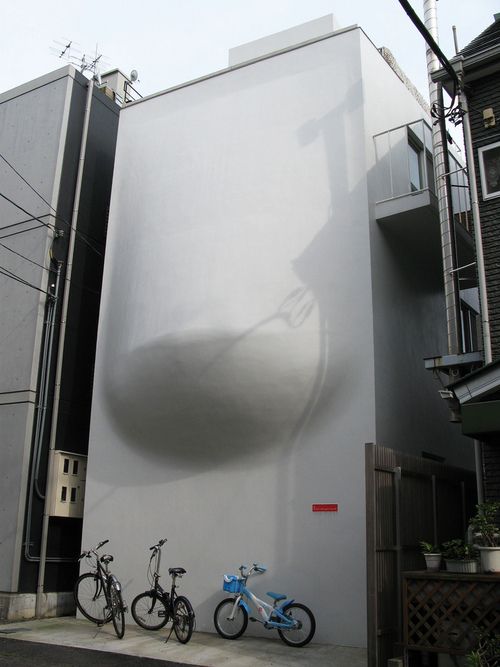 This seemingly growing Tokyo residence was designed by architect Hiroshi Nakamura. On the either side of the bulging street wall is a tranquil seating area under a skylight.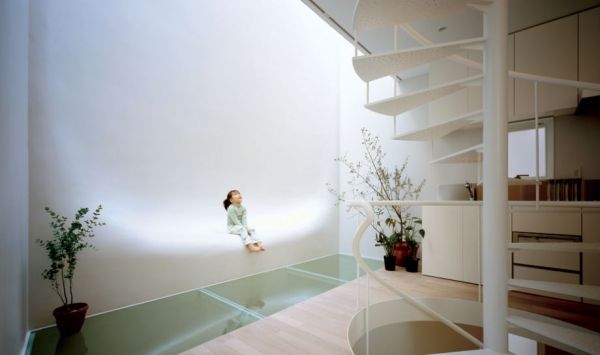 Hiroshi explains his unusual concept:
The hollow embraces; softy and gently, like a kangaroo's pouch. It embraces the light from the top and glows in the early morning, in the midst of the day. The reflected light enters each room with varied expressions giving characters to each space. Sitting in it and lying in it, the dwellers hopefully form an affectionate relationship with the hollow, like exchanging bodily conversations. This is the 'intimacy' I hope to create between architecture and people.
via Hiroshi Nakamura and Spoutnik
5. The Moon Homes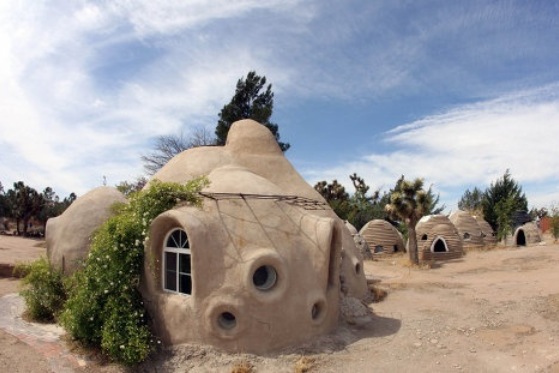 © AFP/ Gabriel Bouys
Nader Khalil is an environmentally aware architect who developed the idea of building ceramic houses using earth as the main construction component. In 1984, he proposed the possibility of using his designs to build lunar colonies, i.e. houses on the moon! The houses would have presented an attractive alternative to hauling thousands of tonnes of building material from Earth to the Moon. But since we haven't exactly decided to go living in space yet, Khalil's earthquake-proof houses have instead ended up in a small community in Iran, a country where frequent earthquakes leave thousands dead and more homeless.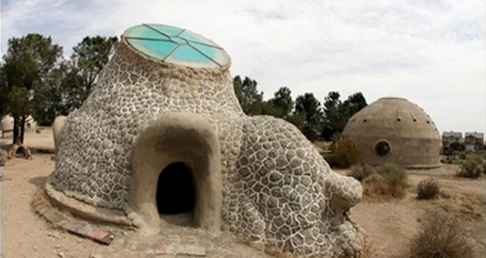 6. The Russian Gangster's Tallest Wooden Building in the World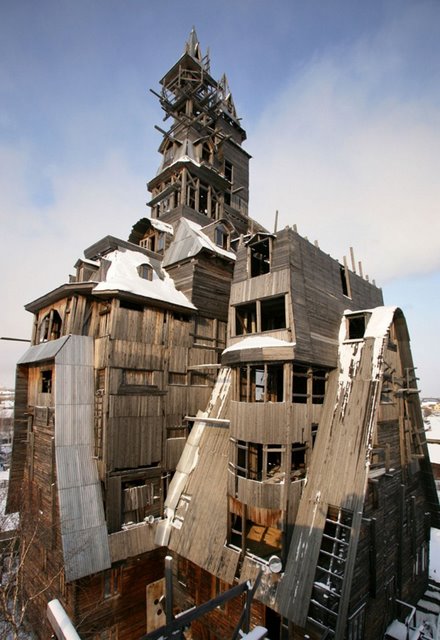 This bizarre 13 floor building belonged to a Russian gangster, Nikolai Sutyagin, who went to prison on racketeering charges in 1998 before he could complete his dream home. When he was released, he was penniless and lived for several years in a few poorly heated rooms at the bottom of his crumbling wooden mansion with his wife. On how the design turned out like it did, Nikolai Sutyagin says, "First I added three floors but then the house looked ungainly, like a mushroom," he said. "So I added another and it still didn't look right so I kept going. What you see today is a happy accident." Unfortunately, you can no longer see the house today as it has been demolished. Made entirely of logs and planks of wood without using a single nail (an old Russian building technique), neighbours complained it was a fire hazard and after being under continued threat of demolition from city authorities, it was finally torn down in 2009.
via Village of Joy and The Telegraph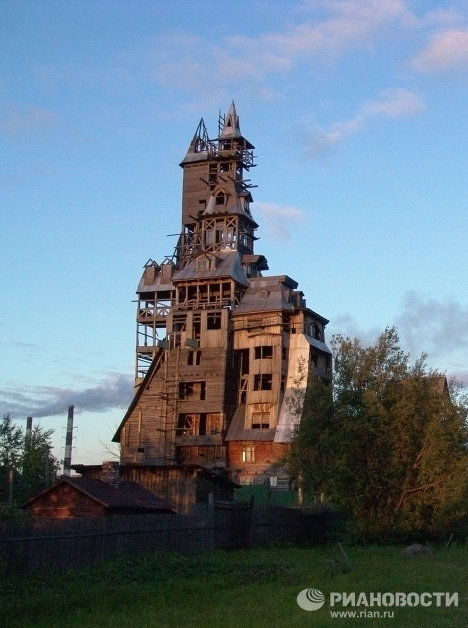 RIA Novosti. Nikolai Gernet
7. The Beirut Bubble Building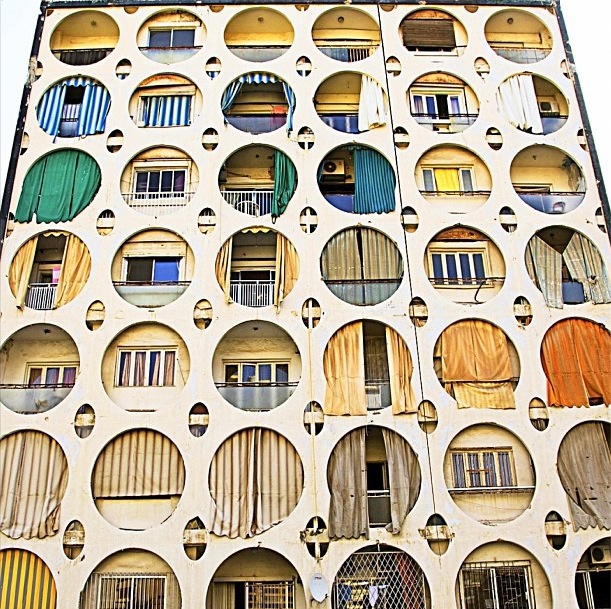 Beirut, Lebanon-based instagrammer Serjios took this photograph of a neglected retro apartment building. "When I think of bubbles of life I think of these bubbly colorful balconies. They almost look like balloons heading to the sky. Each one of them has a life of its own, its own rythm and character. In this particular building, one can say that life is a stage indeed."
8. Living in a Shell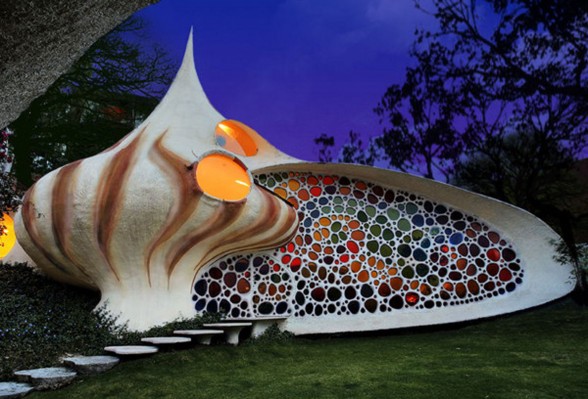 This is a home in Mexico City by the 'organic architect' Javier Senosiain. I think the idea is you're supposed to feel like you're inside the home of a giant sea creature…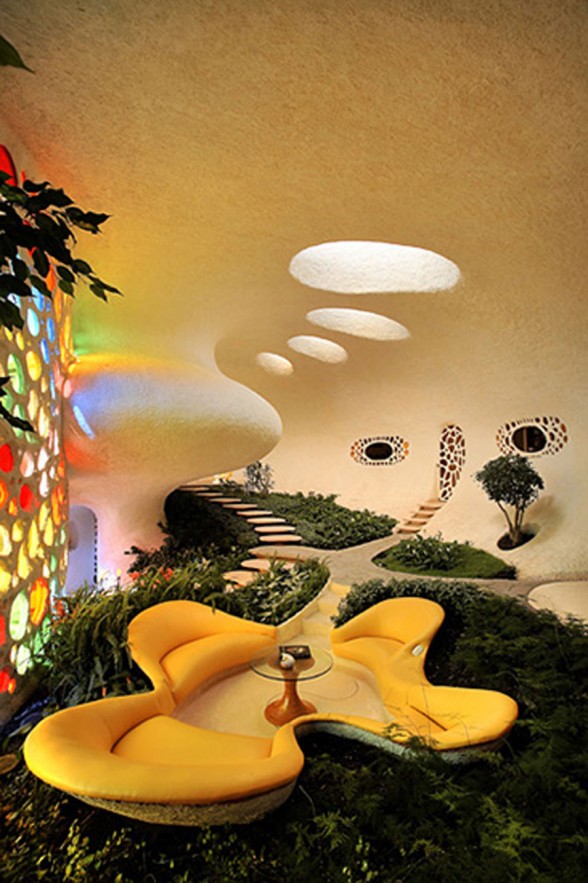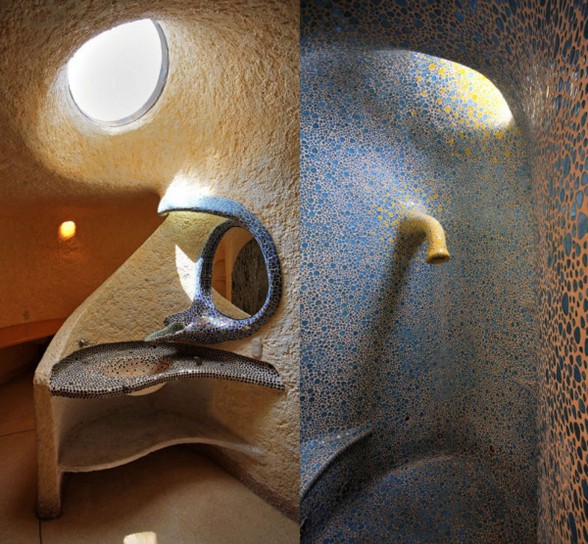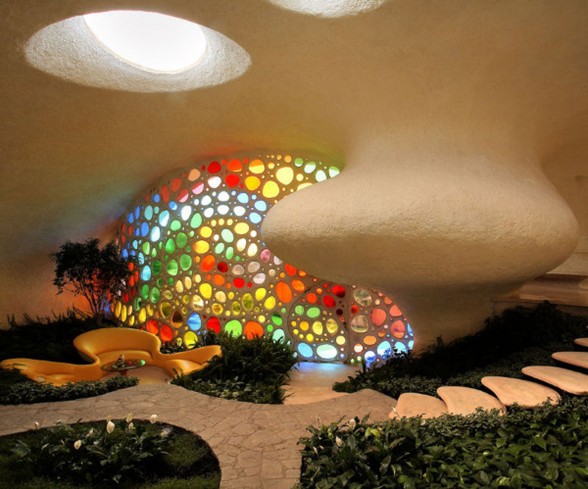 More insane homes, like the ones below, via the website this way.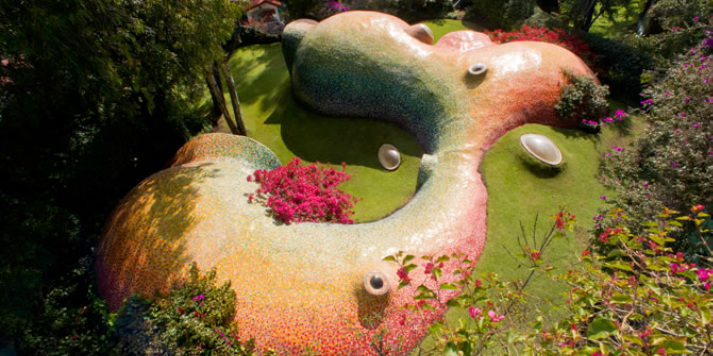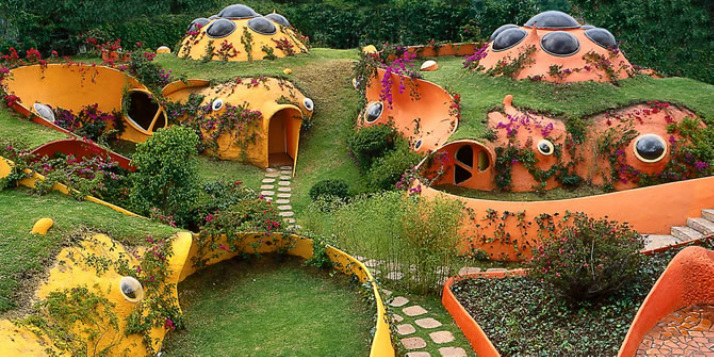 9. A Teepee Wood Cabin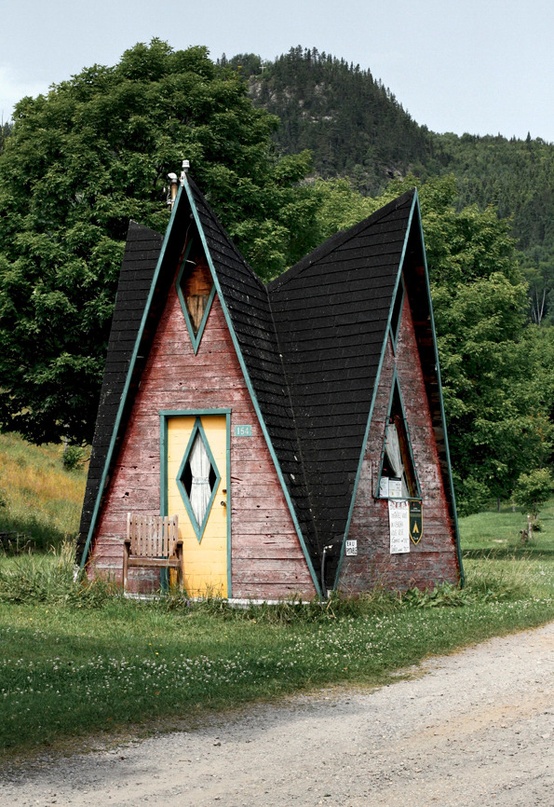 An unusual A-Frame cabin in Sainte-Rose du Nord, Québec. Architect unknown via here
10. Healing Cave Houses of Iran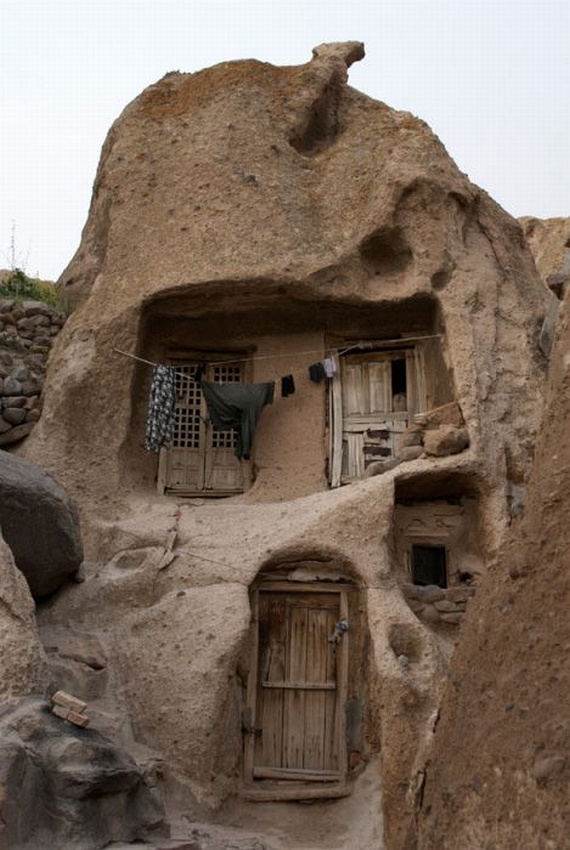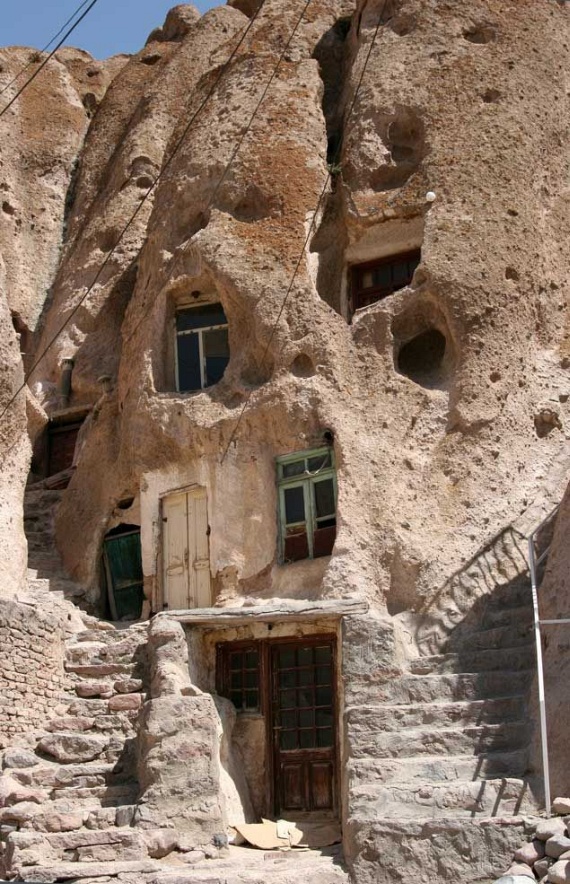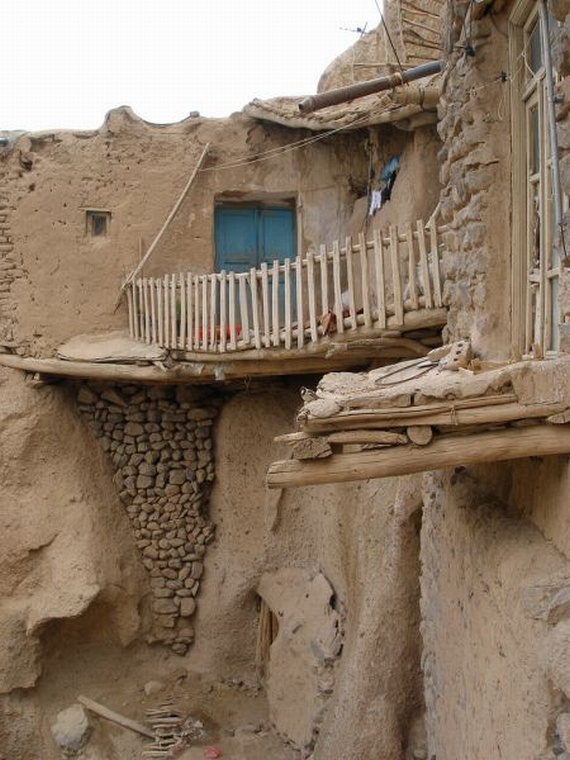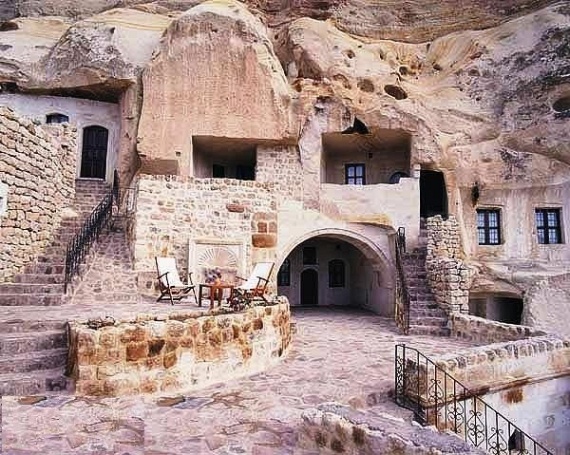 A spa vacation may not be your first thought when it comes to Iran but many of these 7th century cave houses are up for rent to tourists in a popular resort area in the north east of Iran, Kandovan, with hotels, restaurants and a special local mineral water famed for its healing properties. Villagers have lived in these cave homes carved out of volcanic rock for centuries, which face south so residents can enjoy maximum sunlight. The partly underground caves also boast a natural "air circulation system that keeps the homes cool in summer and warm in winter". Usually two to four storeys high, the ground floor is typically used for livestock, the first and second floors for living quarters and the top floor for storage. Most of the houses blend the natural stone-masonry with contemporary fixtures such as windows with decorative glass and contemporary doors.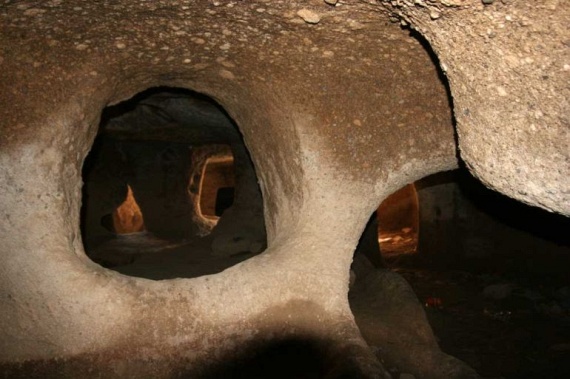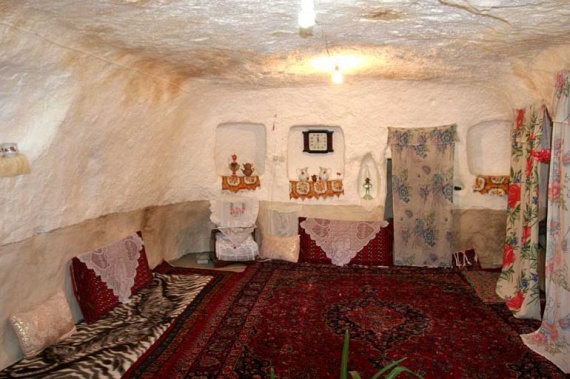 11. Brigitte Bardot's Casa Malaparte in Capri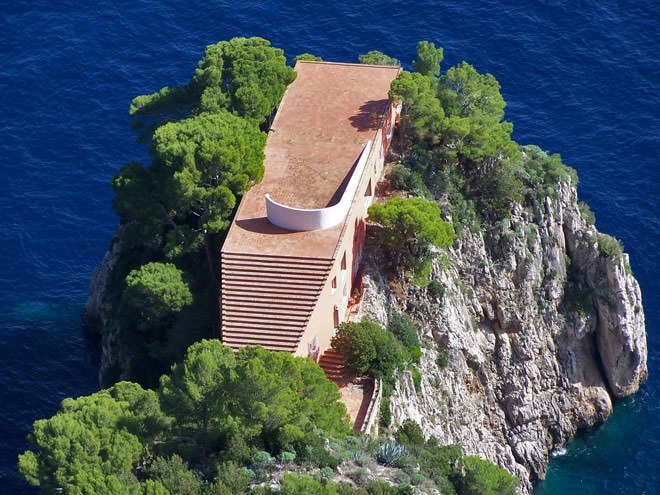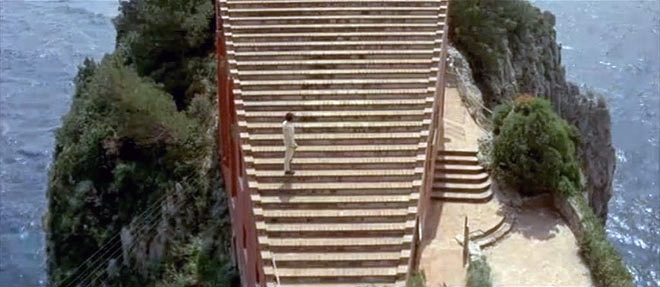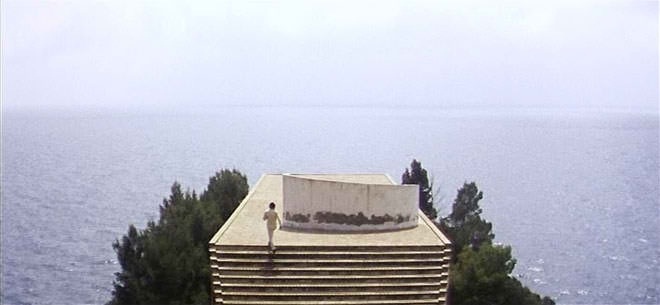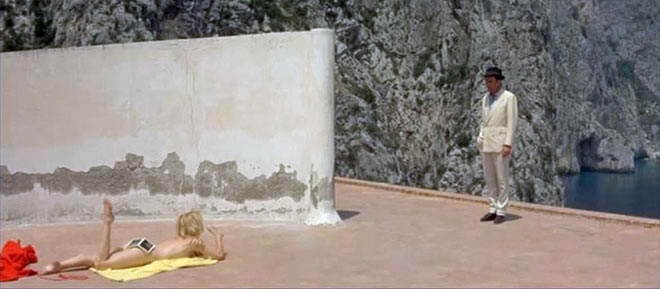 Okay, so this isn't really Brigitte Bardot's house but it does seem like it was designed specially for a sun-worshipping beauty like her. Casa Malaparte is in fact the house that took on a starring role in one of Bardot's most iconic films, Le Mépris, by Jean-Luc Godard. Perched on a cliff 32 metres above sea level on the Isle of Capri, it was built in 1937 for the italian writer & journalist Curzio Malaparte. But to this day, no one is exactly sure who to credit for the design. While it's said  the house was originally designed by well-known Italian architect Adalberto Libera, Malaparte allegedly rejected Libera's design and built the home himself with the help of Adolfo Amitrano, a local stonemason. As one of the best examples ofItalian modern and contemporary architecture, Casa Malaparte has a love-hate relationship with architectural enthusiasts around the world.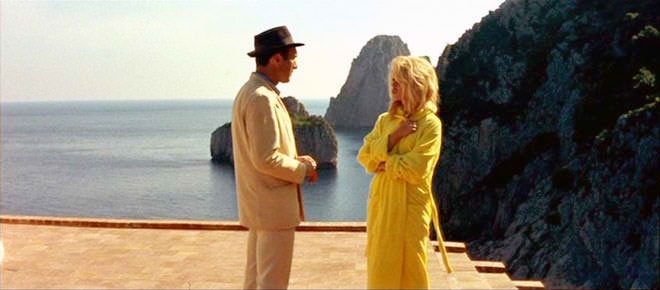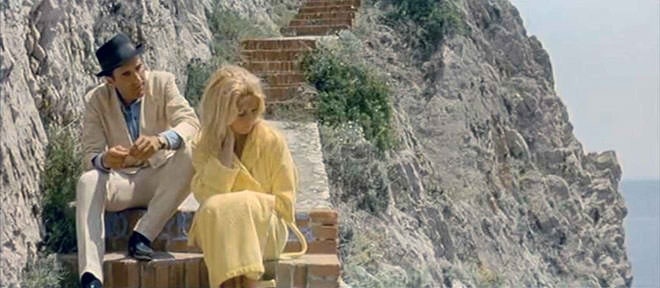 Le Mépris was filmed at the house in 1963, six years after the death of Malaparte, when the house was abandoned and already suffering from neglect and damage from the natural elements and sadly, vandalism.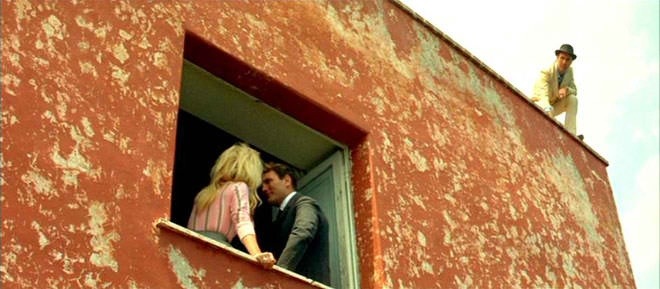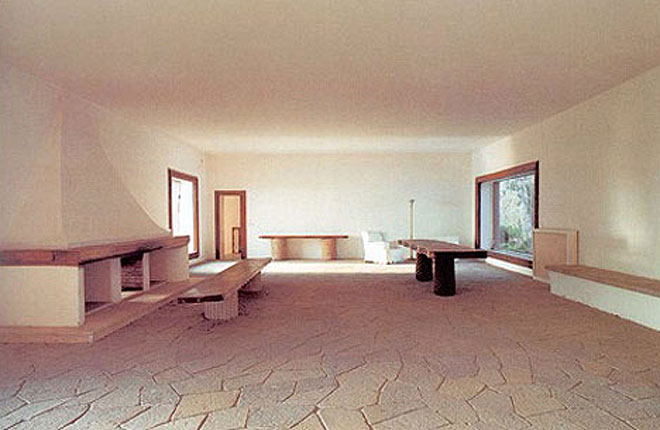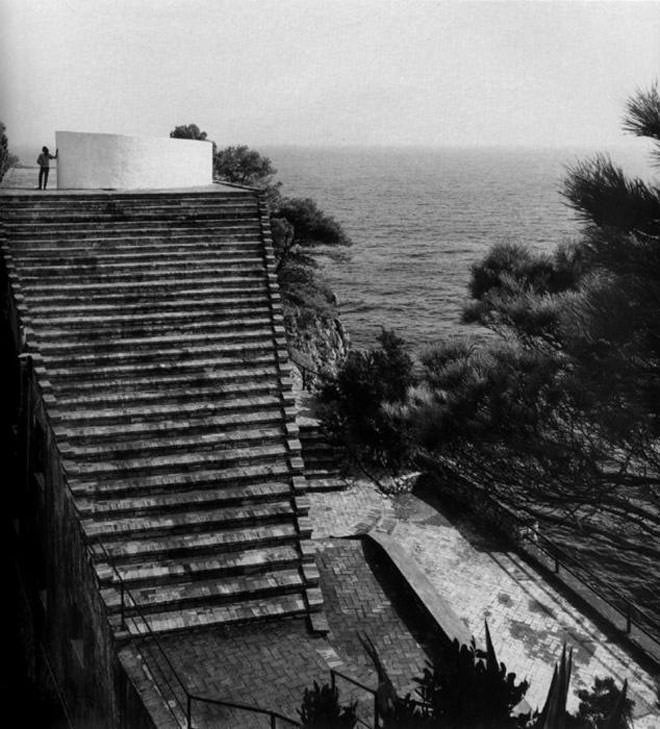 The house was not properly restored until the early 90s after it was donated to the Foundation Giorgio Ronchi in the 1970s.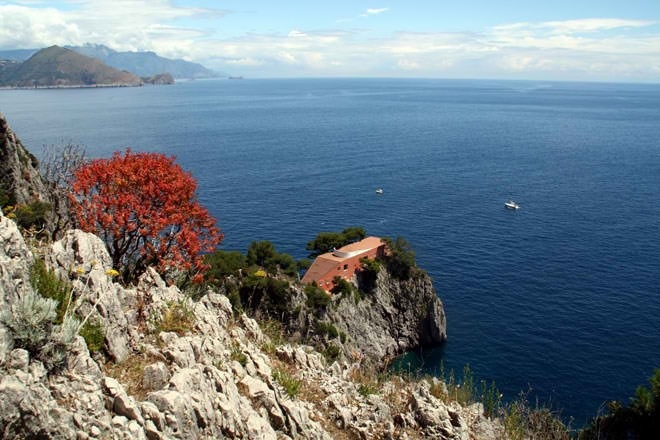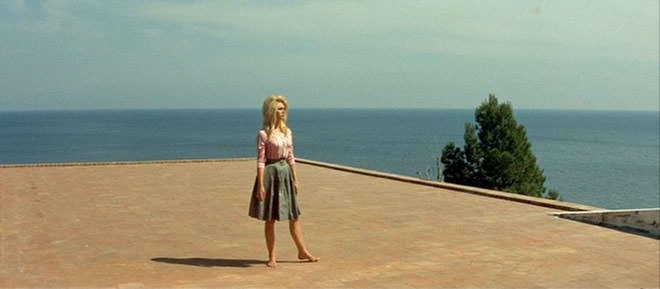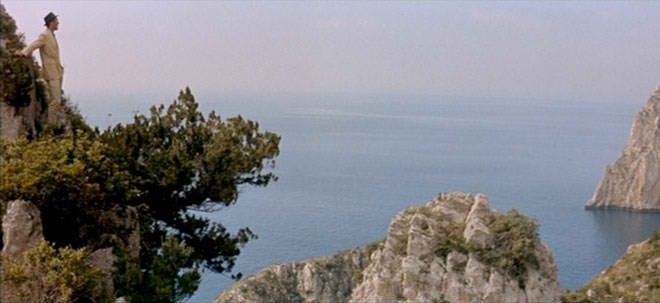 Screen stills via MissMoss
And one more for the road!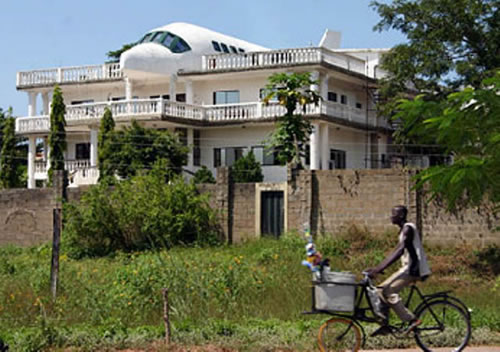 This is appropriately called the Airplane house and it was built in Abuja, Nigera, by a wealthy business man, Said Jammal for his wife who loves to travel!