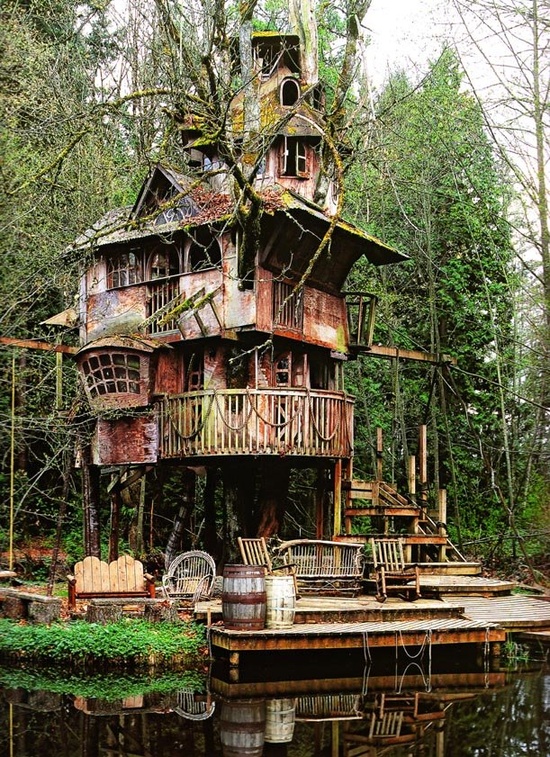 It could be the house of a pirate king who keeps his treasure buried in the waterbed beneath, but this plywood palace built around a broad-leafed maple tree in Redmond, Washington belongs to a regular Dad who built it for his kids. Sadly, all three of Steve Rondel's children grew up before he could ever finish it.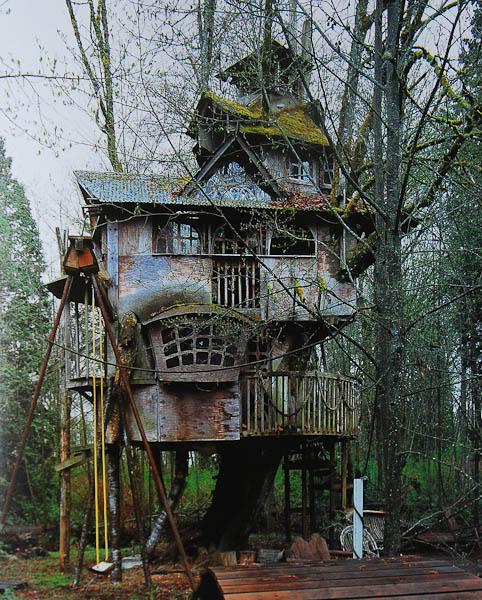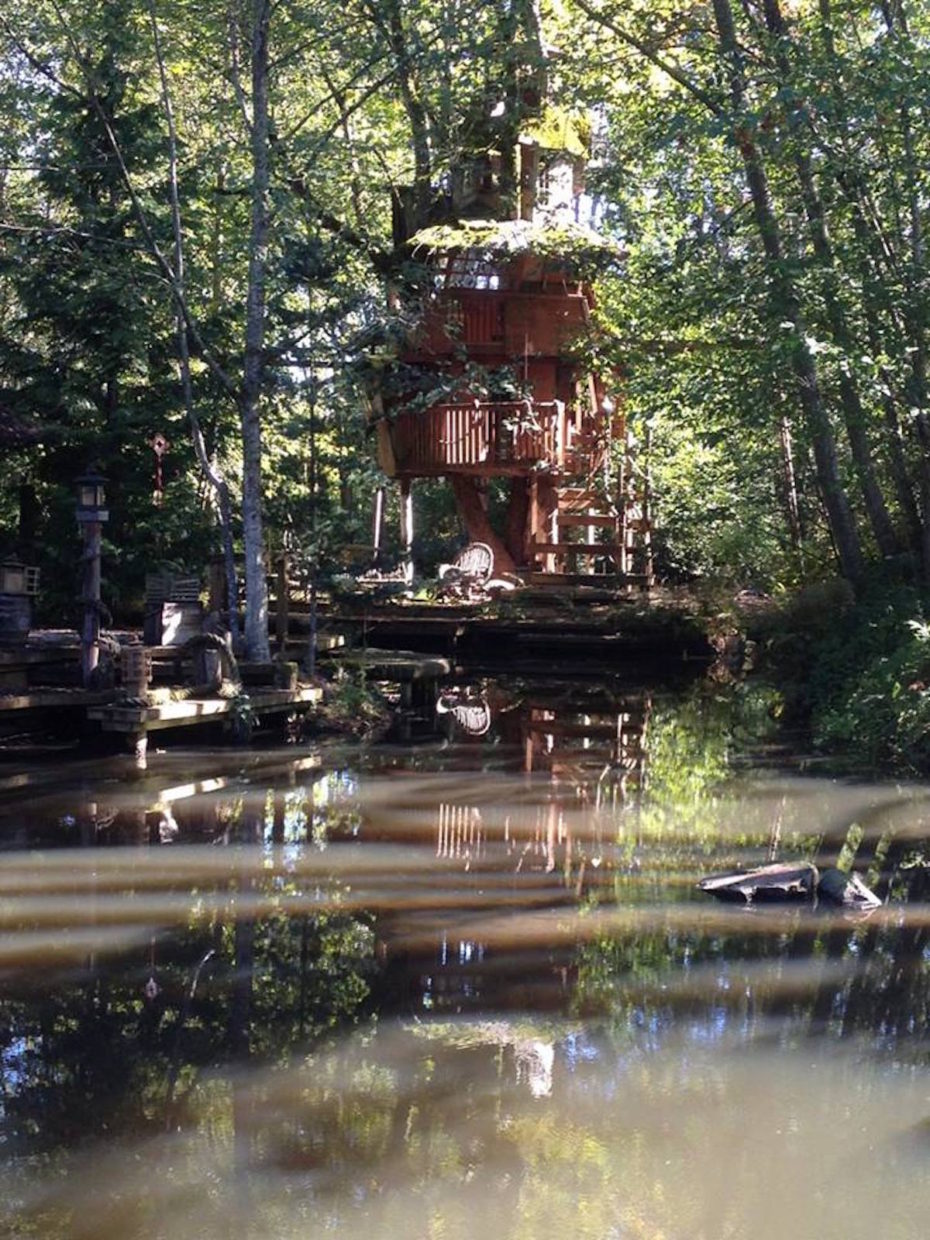 Perhaps better suited for Peter Pan and his lost boys, the ambitious project began over two decades ago when Steve's eldest son was 5 years-old. Now the obsessive creator behind this remarkable edifice is hoping for some grandchildren one day so he can have an excuse to restore it and finally bring it to life.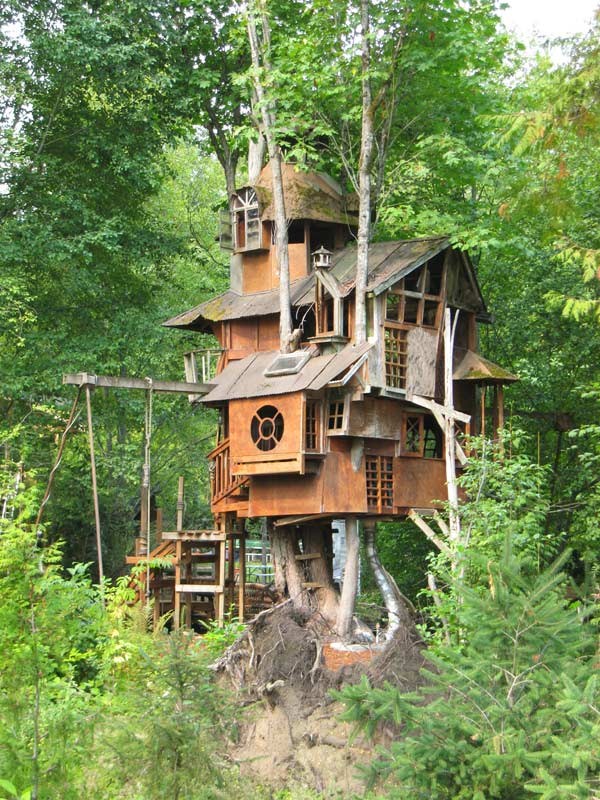 via Way Marking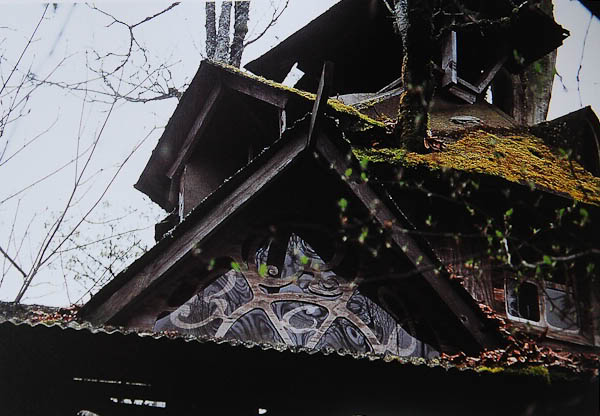 It seems Steve's Peter Pan alter-ego also has a taste for art nouveau!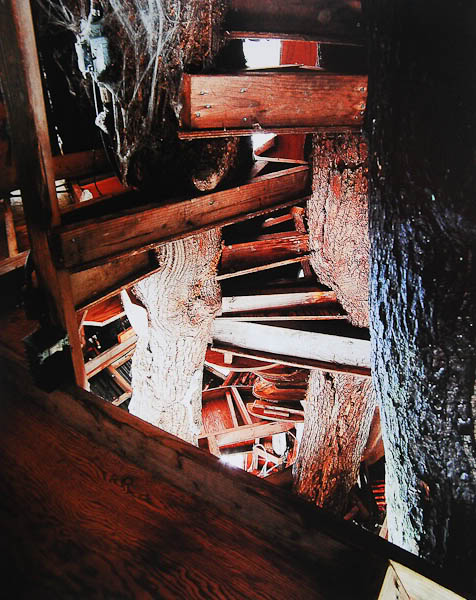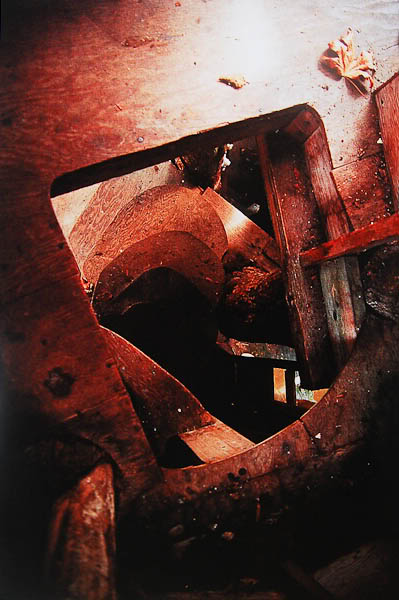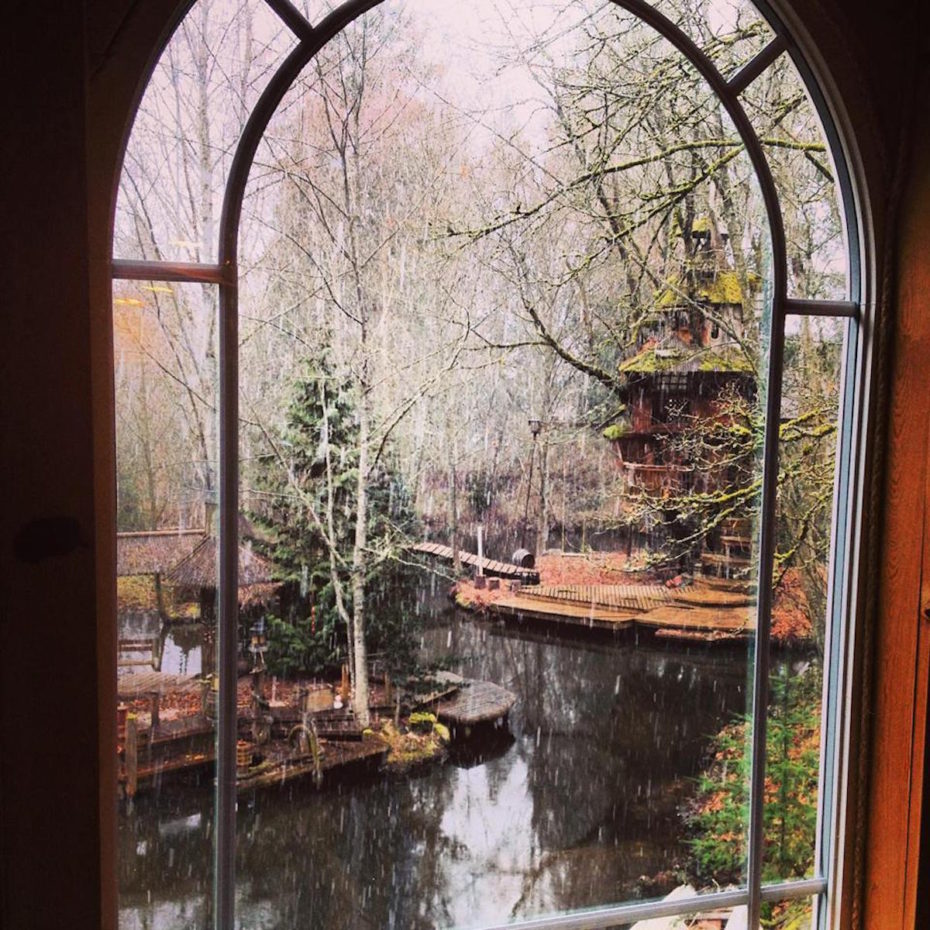 While Mr. Rondel awaits some grandkids, he might not be averse to letting others have a look around the 3-level treehouse– complete with its own moat! Passers-by have noticed it by chance from the sidewalk, peaking at them through the trees. There can be no harm in asking Steve's permission to see it, I imagine he would be proud to show you around. If you happen to be in the area, you'll find it at NE 73rd Way, off 148th Avenue NE, next to the Grass Lawn Community Park in Redmond Washington.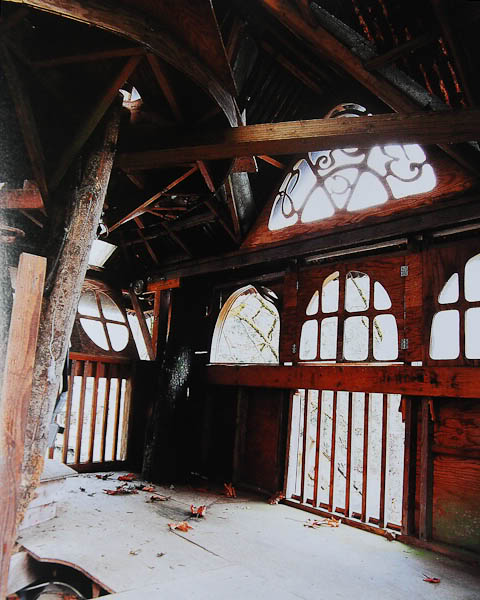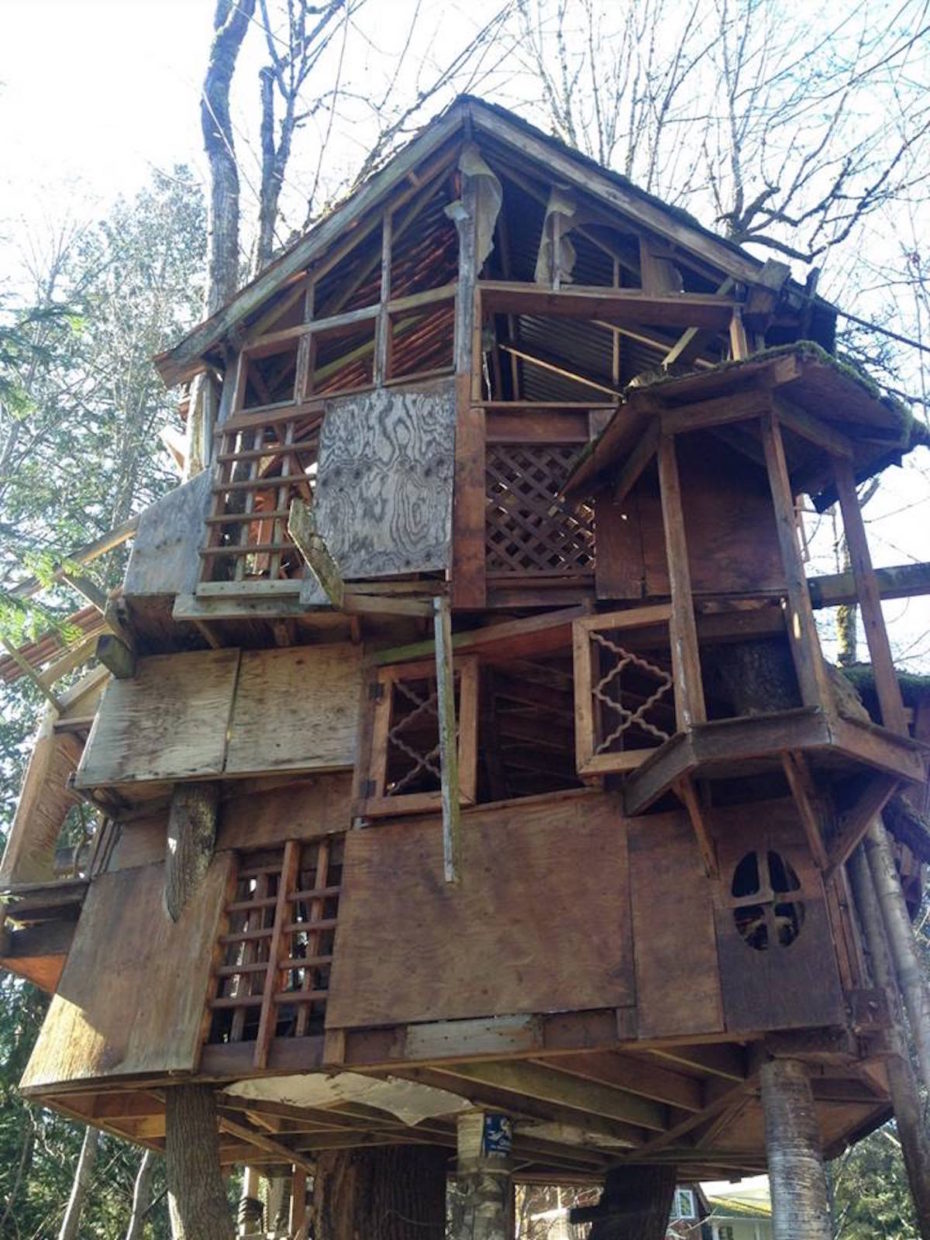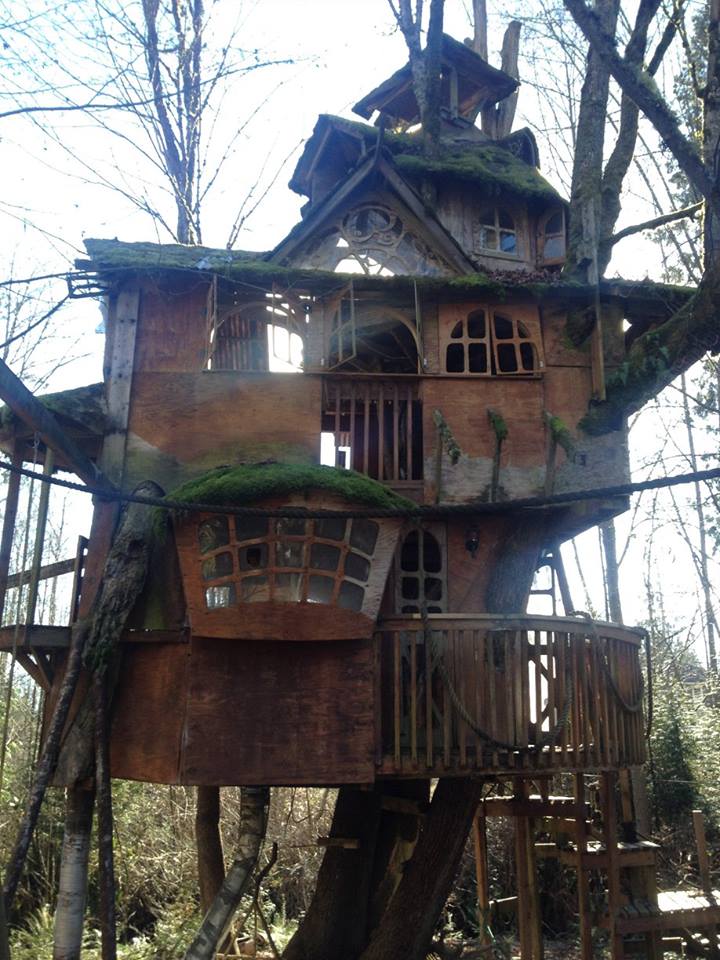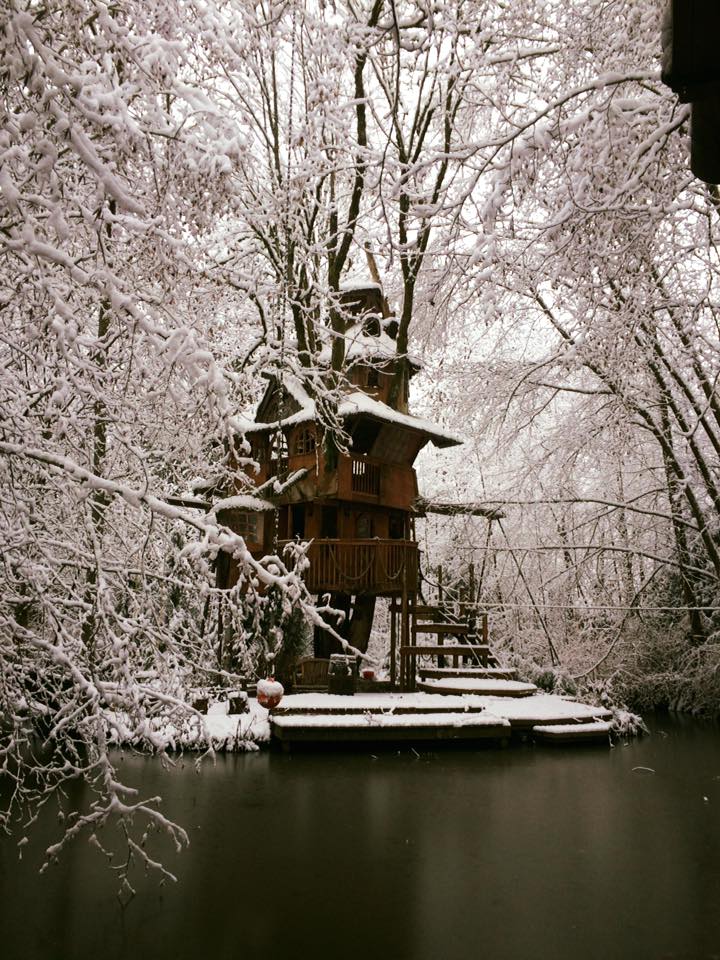 Images scanned by the wonderful Curious Places blog from the book Treehouses of the World. The Redmond Treehouse made the cover of the book!
More information on Redmond Treehouse Facebook page.