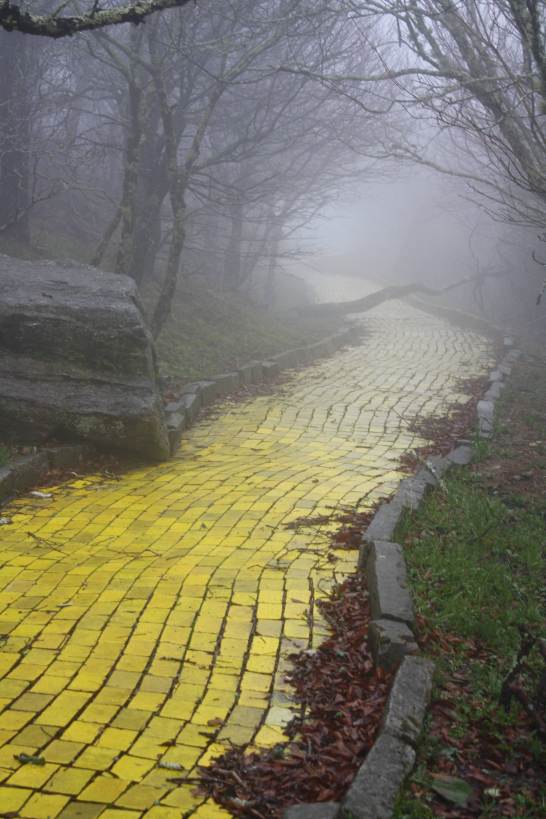 When I was a kid, I was cast as Dorothy in The Wizard of Oz for my school musical. I was a very serious ten year-old and so I took the role very seriously. Another student had been cast as Dorothy's pet dog, "Toto", and stood next to me the entire time on stage wearing a fluffy bear costume (they couldn't find a dog one), panting and barking after I delivered every line. Looking back, it was the performance of a lifetime. And so friends, I felt most compelled to share a recent 'forgotten' find, the 1970s defunct theme park, Land of Oz….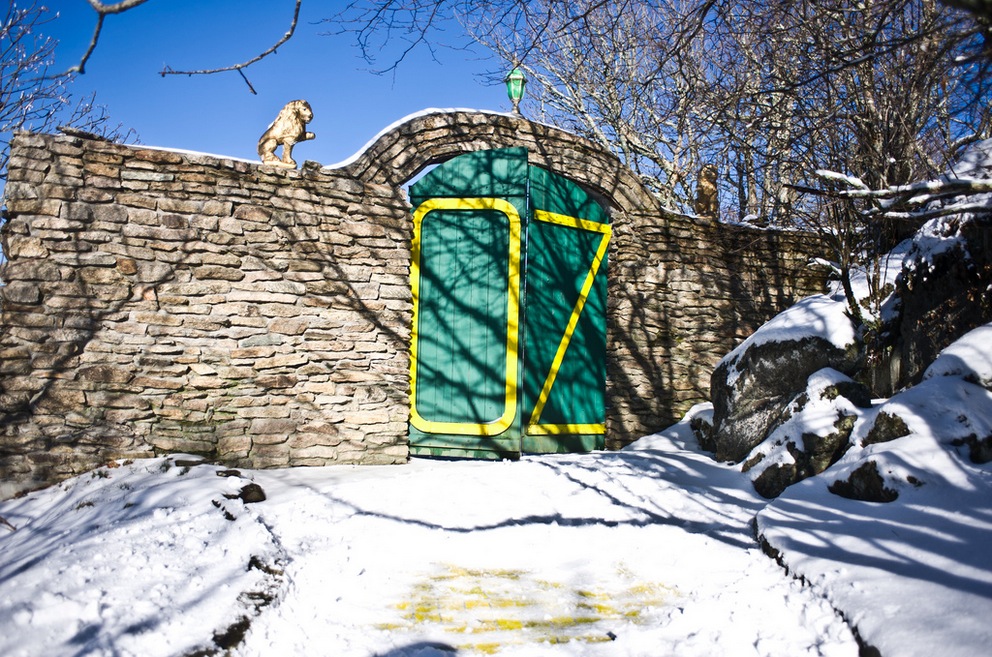 In the resort town of Beech Mountain, North Carolina, lies a neglected theme park that survived for just ten years before it closed its doors and fell into disrepair. Entrepreneur Grover Robbins opened the park in 1970 with the investment of veteran Hollywood actress Debbie Reynolds, who bought several props and costumes from the 1939 Wizard of Oz film from MGM studios to display in the small museum. Visitors could walk down the Yellow Brick Road, "experience" the tornado which struck Dorothy's house, and visit with the Scarecrow, Tinman, the Lion, and the Wicked Witch of the West.
But don't forget the munchkins! As you can see, they look super friendly and cute– not at all like ghost children that have been turned to stone and sentenced to live in the overgrown woods of an abandoned theme park….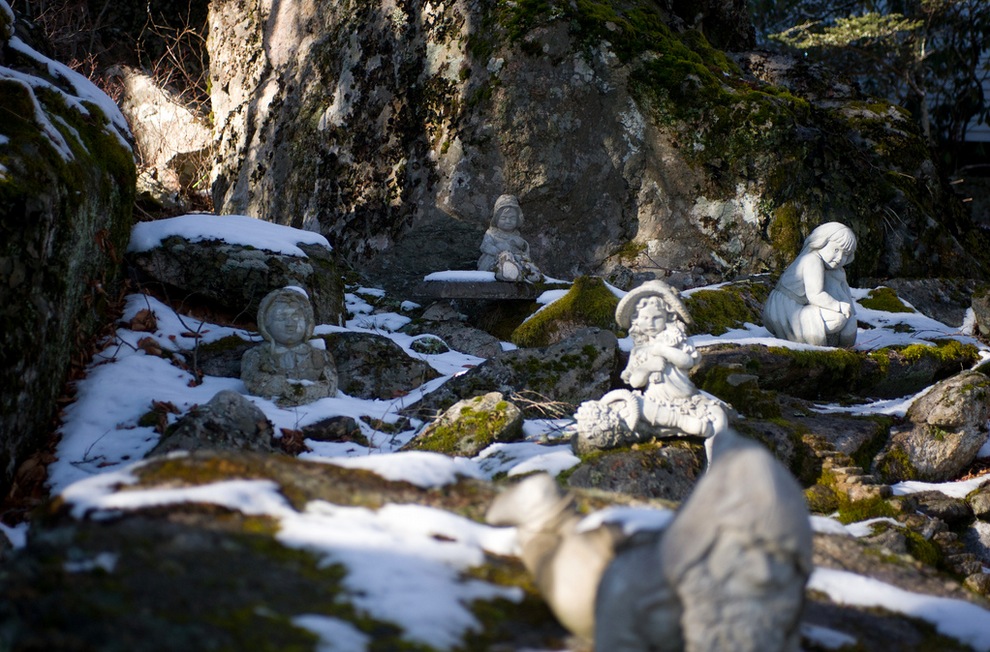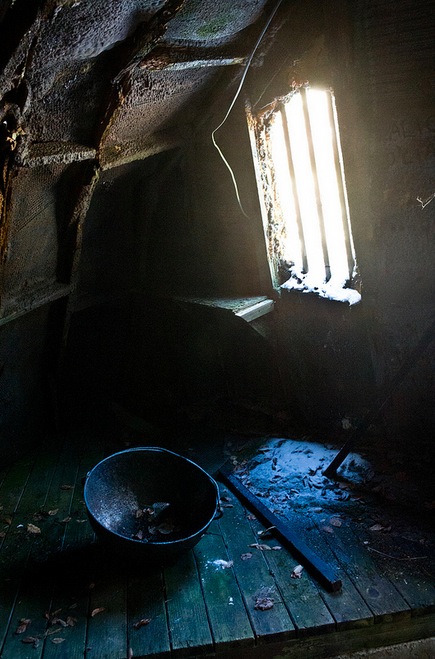 Dorothy's replica house, which you can actually rent for $165 a night (Land of Oz included in the backyard), but more about that later….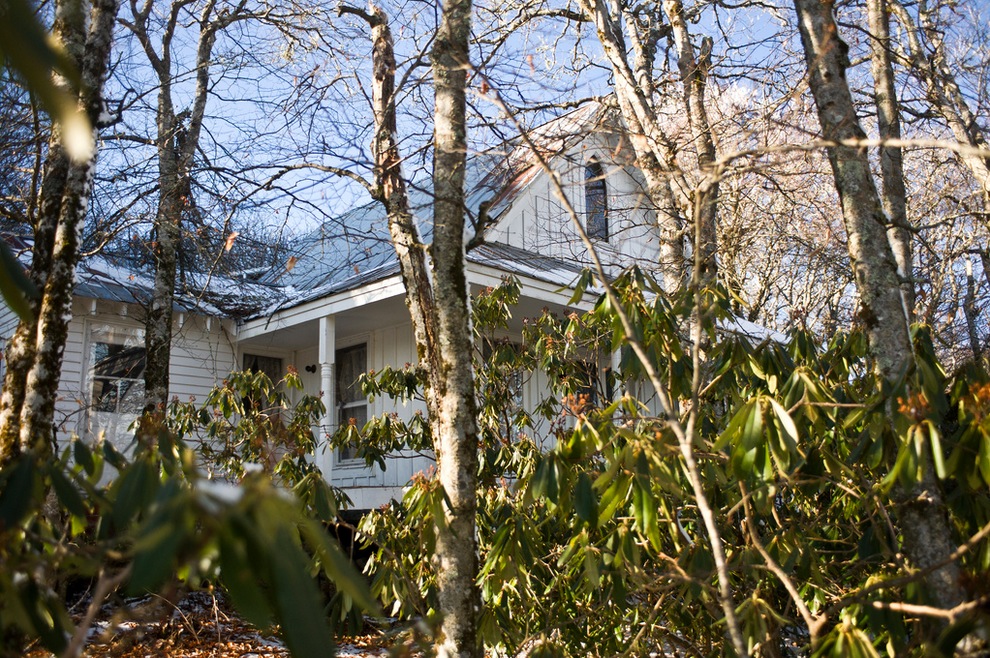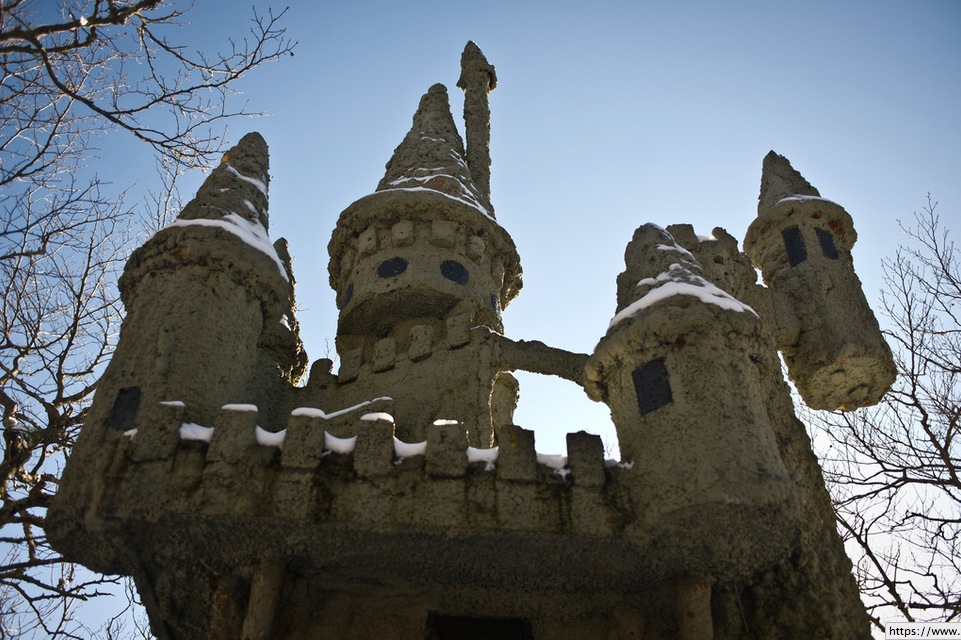 In 1976, a fire destroyed the park's Emerald City at the end of the yellow brick road and some artifacts in the museum, as well as one of the dresses worn by Judy Garland as Dorothy in the movie. Despite attracting over 20,000 visitors on it's opening day in 1970, the park failed to bring in the crowds in later years and finally closed in its tenth year. Left to the elements and vandalism, props and entire houses were stolen. Some efforts were made to restore parts of the park after a decade of abandonment, but the Land of Oz would never be the same…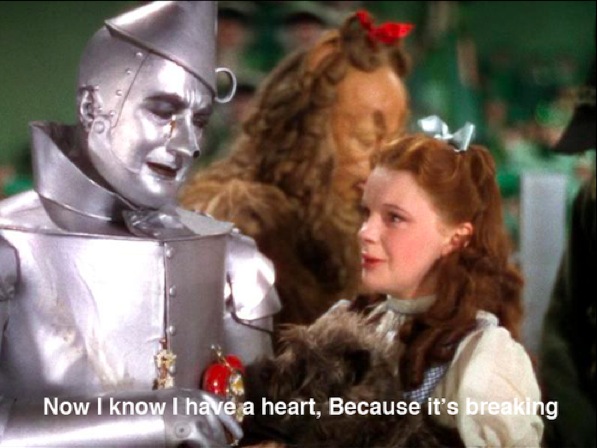 I've found some photographs from an old album on flickr of a family who visited in 1973. Photos by Billie Nenninger.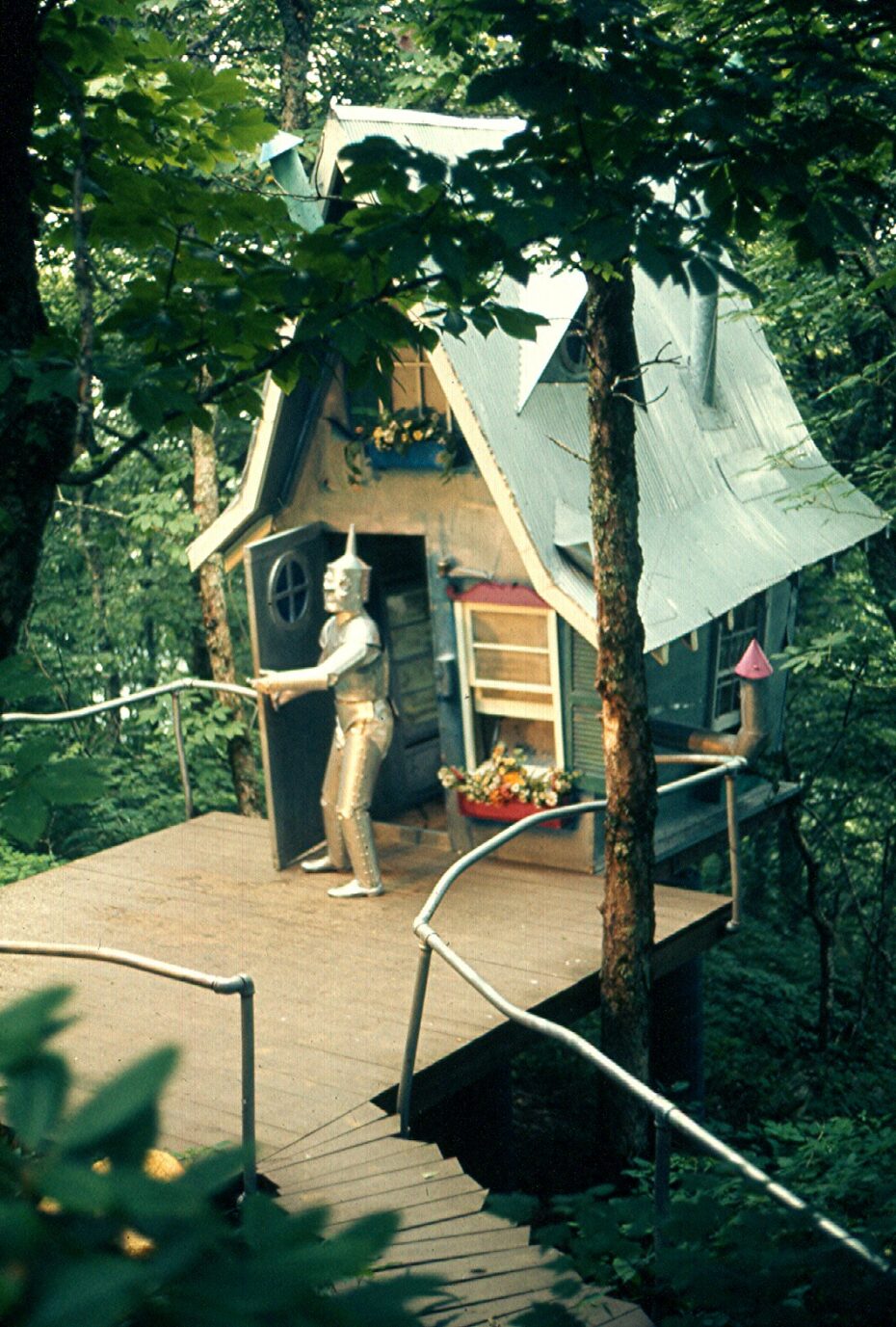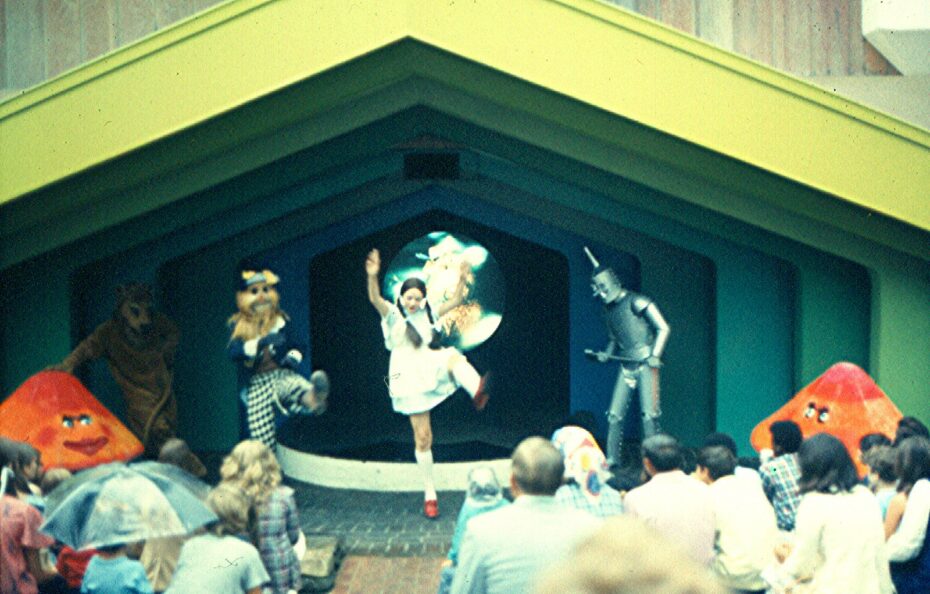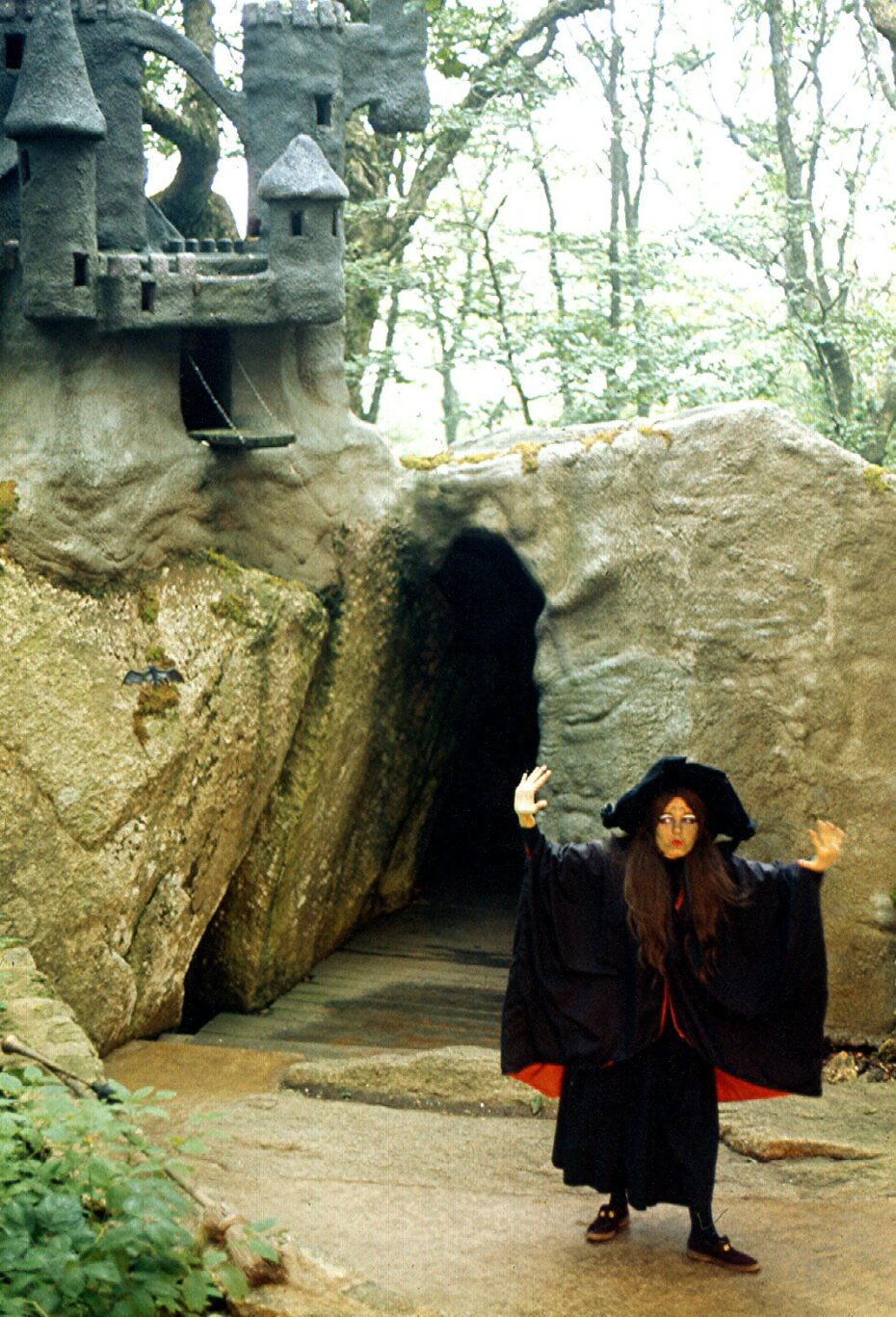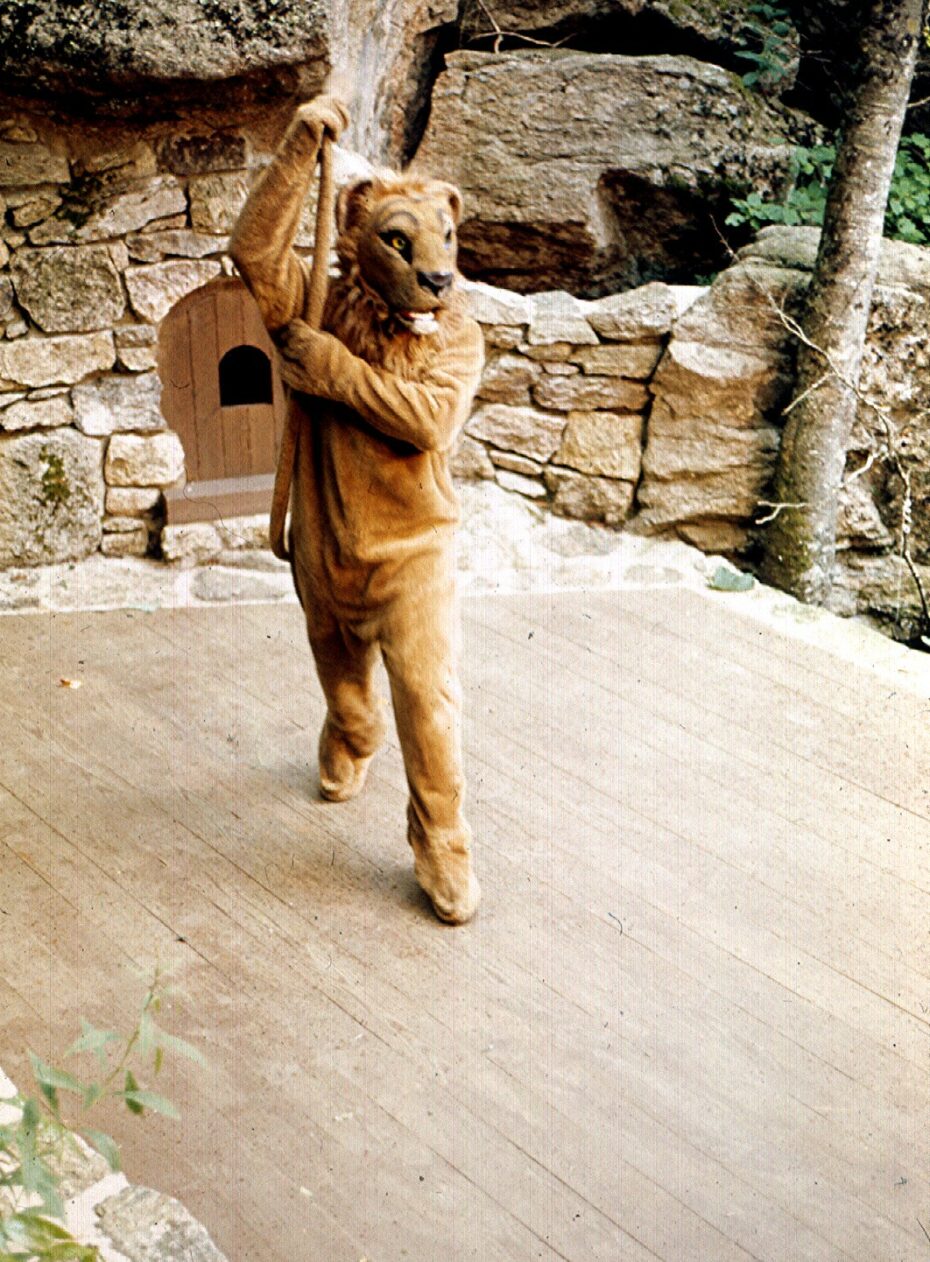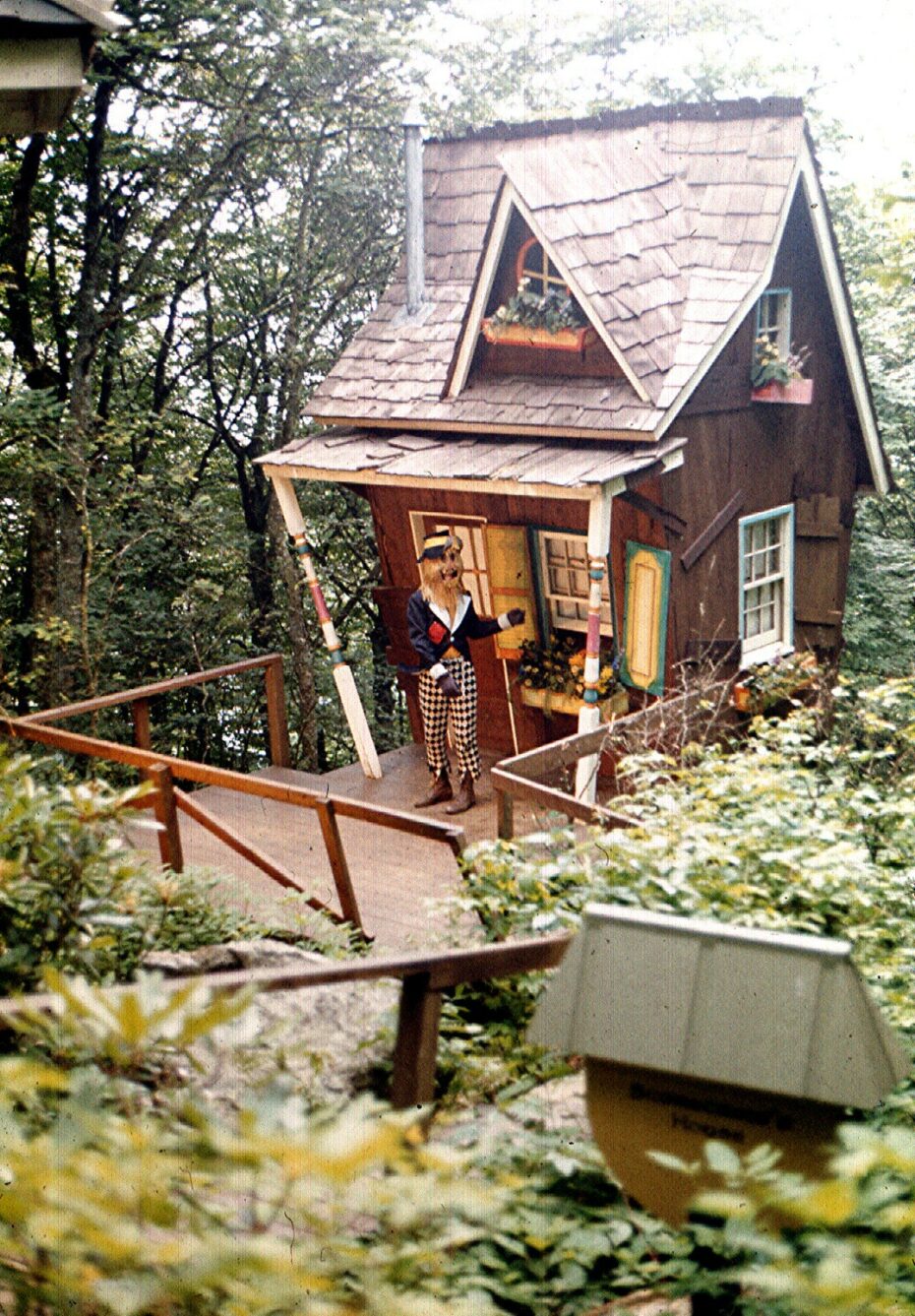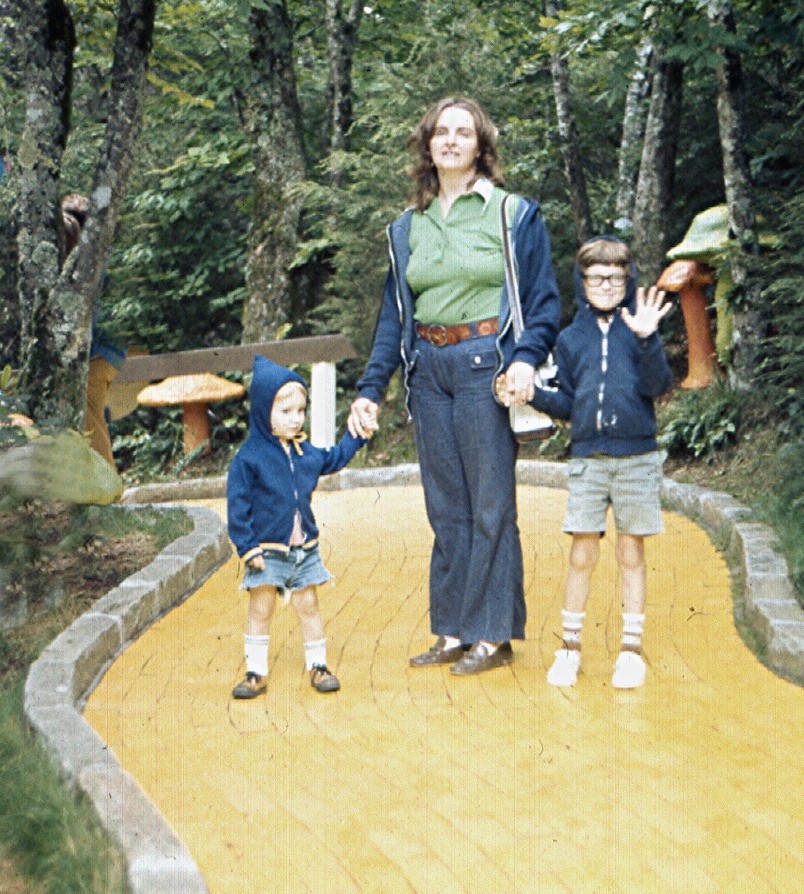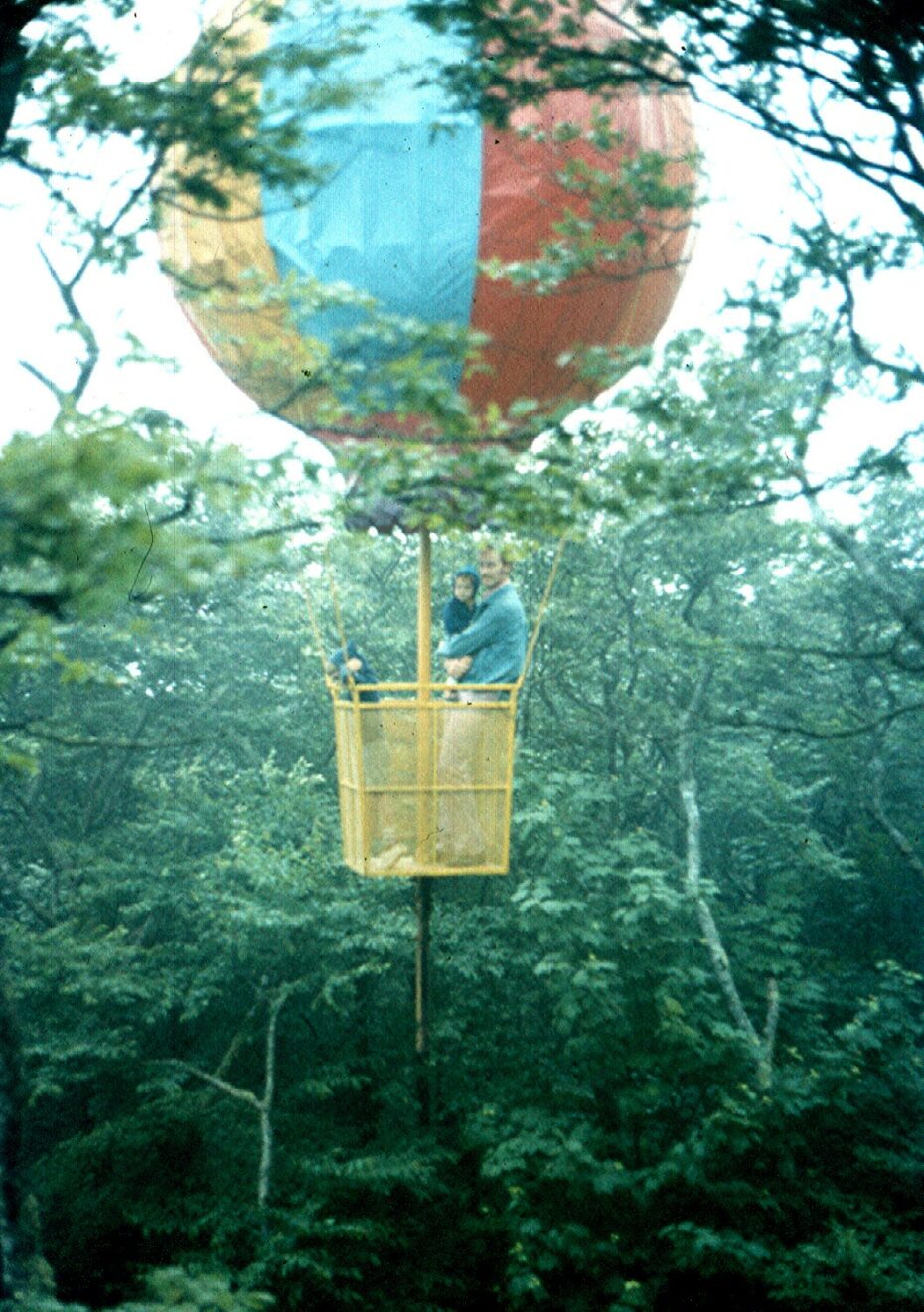 An artificial balloon ride (a specially modified ski lift) allowed visitors to get a bird's-eye view of the park and breathtaking mountain scenery before leaving Oz….
You'll be glad to know that the Land of Oz hasn't been totally forgotten however. In the late nineties, former employees began organising a reunion at the decaying park once a year and bringing it back to life for a day. It eventually became an annual two day festival called Autumn in Oz. The yellow brick road might still be missing quite a few of its yellow bricks, but locals and non-locals now travel to the park every year to resurrect this surviving relic from its slumber.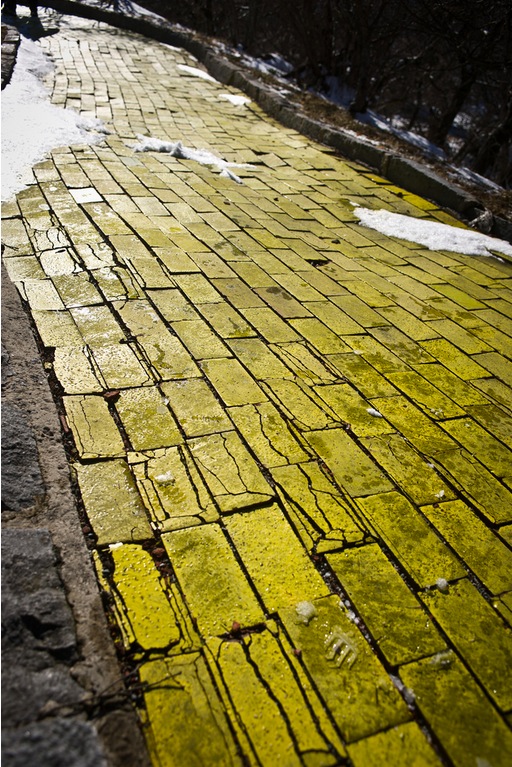 Dorothy's replica farmhouse can be rented from May 1st until January 1st.
"This perfect private farm tucked away atop Beech Mountain has an antique kitchen & parlor, 3 bedrooms, 1 bath, down comforters, every appliance, great views, lots of adventure!"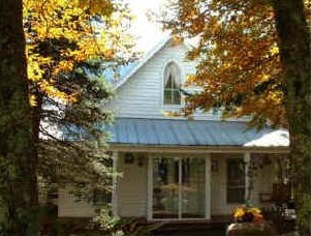 Rates start at $165 per night, $400 for the weekend and $1000 for the week and you'd be renting it from Cindy Keller, Oz's keeper for the past 17 years. The park also can be rented for private parties and weddings.
For a rather unconventional video tour of the defunct Land of Oz, check out this video from AdamtheWhoo (you might want to skip forward to the o:30s mark):