Because nothing says fun, amusement and good times for all the family like bible studies, there was Holy Land USA, a Christian tourist attraction filled with religious exhibits in Waterbury, Connecticut between 1958 and 1984. At its height, Holy Land attracted up to 40,000 visitors a year to the park.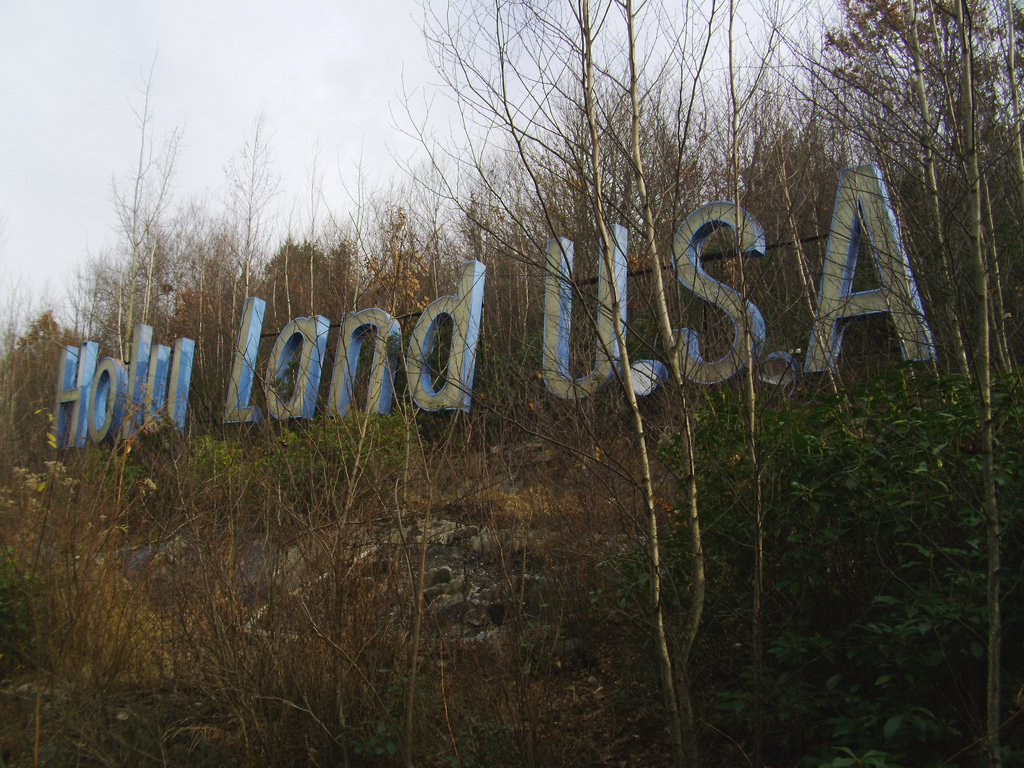 An offshoot of the KKK to compliment one if its nearby summer camps? Not quite. Founded by John Baptist Greco, a Waterbury-based attorney, Holy Land was intended to be a place where all people, no matter their race or religion, could find peace (and a miniature replica of Bethlehem village)..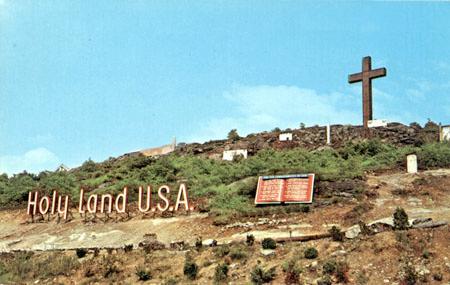 Largely built by community volunteers using reused materials and cinder blocks, by the 1980s, Holy Land USA needed a bit of a face lift and closed in 1984 for refurbishment and expansion. Two years later, with the works still unfinished, John Baptist Greco passed away. Holy Land USA never again re-opened to the public. Today the park is in an 'advanced state of disrepair'. RoadsideAmerica.com recommends exploring the abandoned attraction "with caution (and with an up-to-date tetanus shot)".
Let's take a look at some before & after shots! The before photographs are via Jennifer of RoadTripMemories, whose family visited Holy Land in the 1950s, and the after snaps were taken by Paul Maiorana when he visited the park in 2009.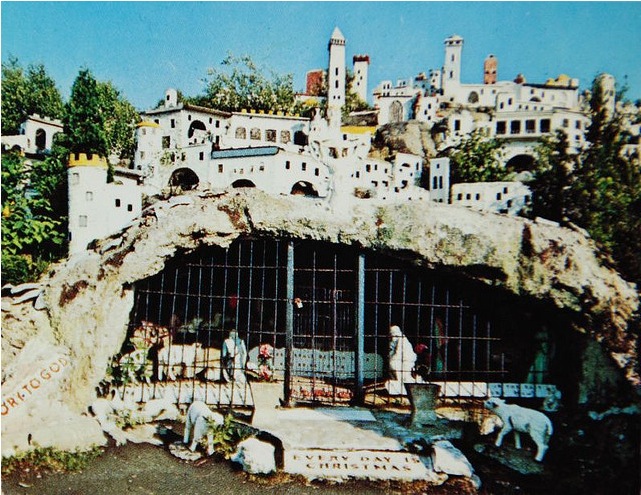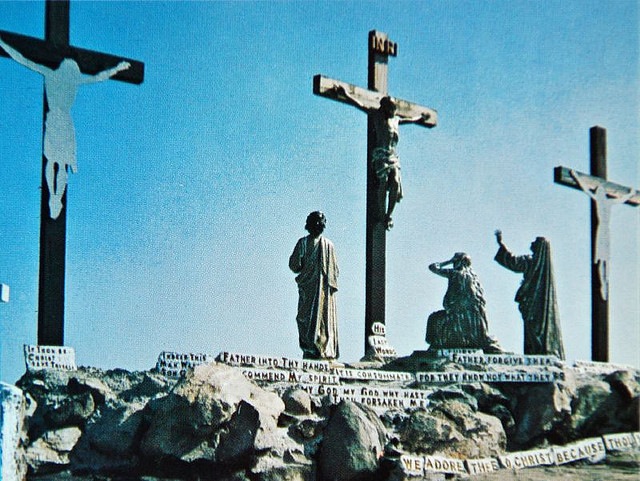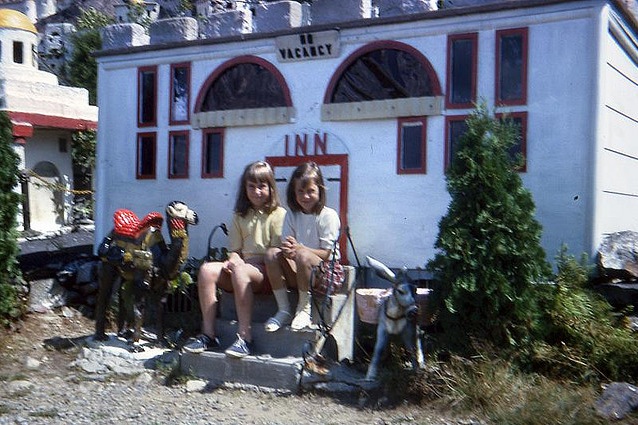 After Greco's death, the park was left to the Religious Sisters of Filippini who still held weekly prayer meetings at the park for many years after its closure. It's been suggested the nuns turned away volunteer efforts to restore the park for fear of liability lawsuits. In 1997 a group of boy scouts were allowed to repair the illuminated "Holy Land USA" and in 2008, the original 56-foot cross that was visible all over the city, was replaced with an illuminated 50-foot stainless steel one. Both later broke and have never been repaired. Year by year, Holy Land USA continued to be vandalised and fall further into disrepair.
In 2010, the eerie remains of Holy Land USA turned truly sinister when news broke of the rape and murder of a 16 year-old girl inside the park. Finally this summer, after numerous failed attempts to sell the property, the Waterbury mayor and a car dealer jointly purchased Holy Land USA for $350,000.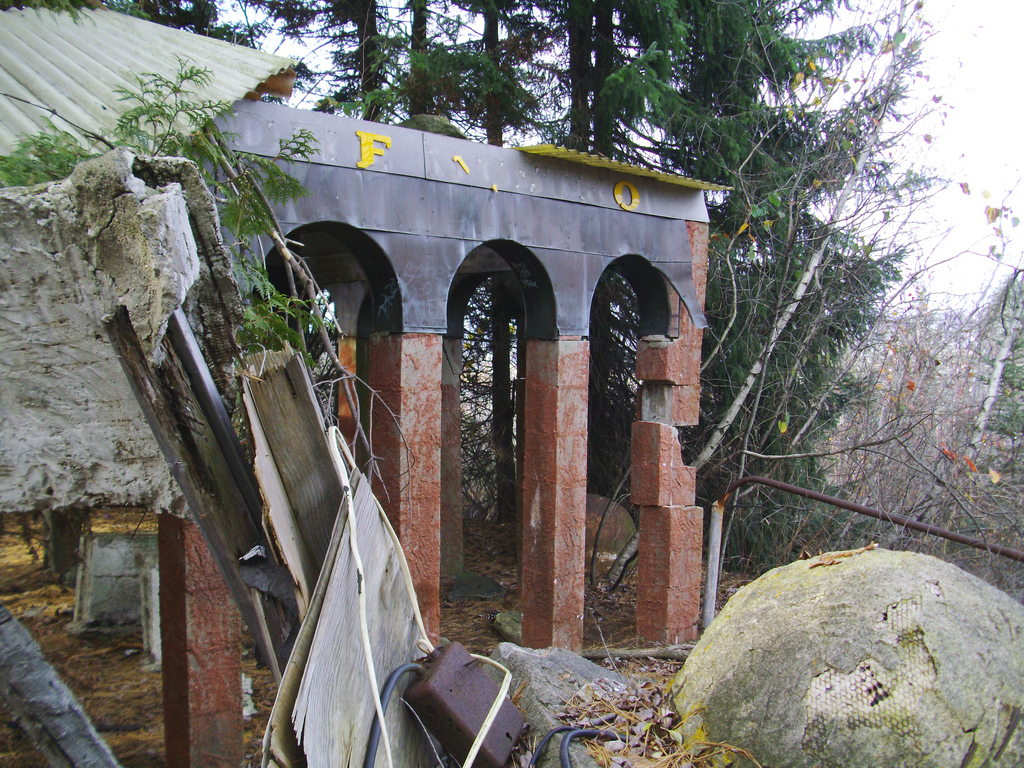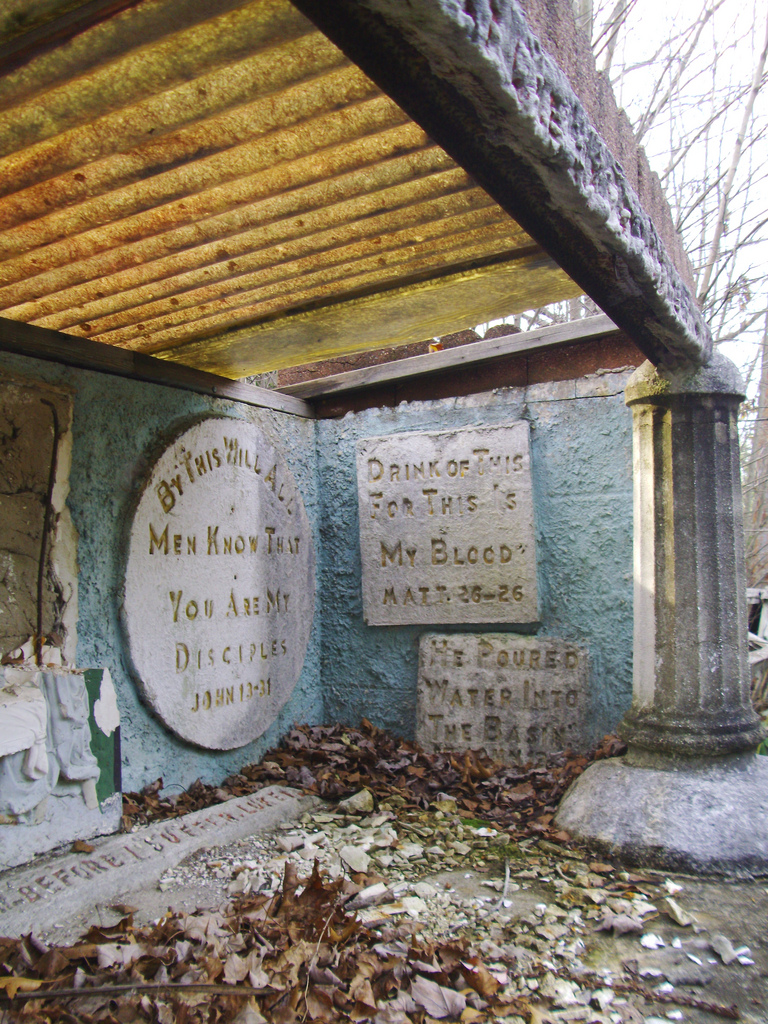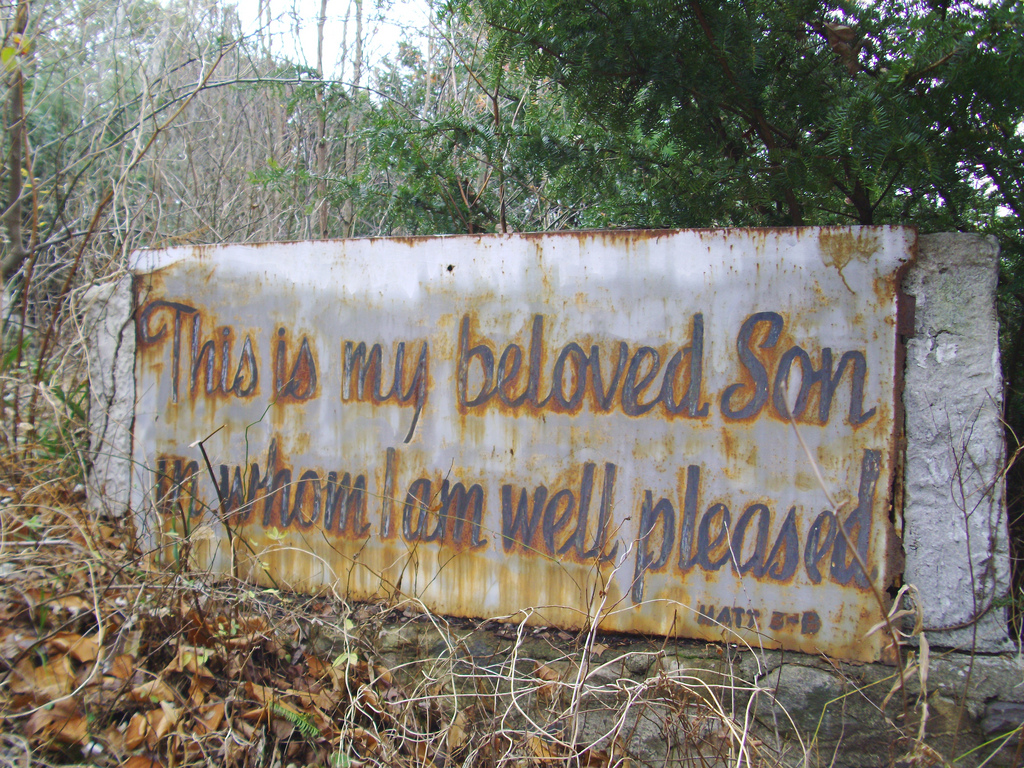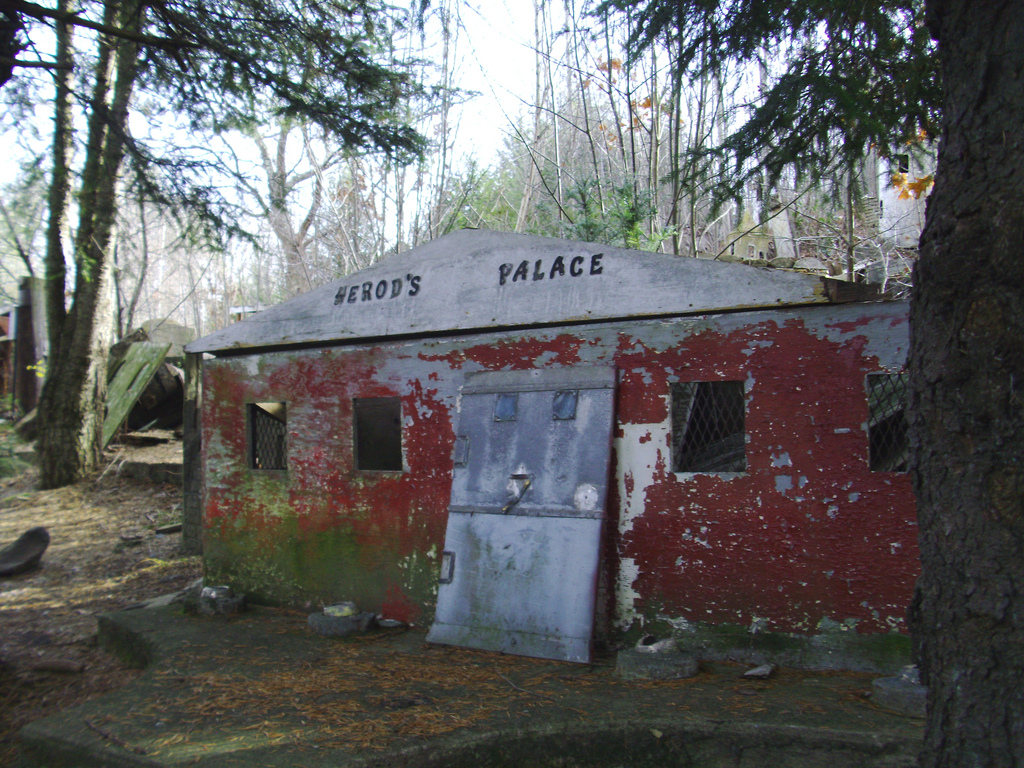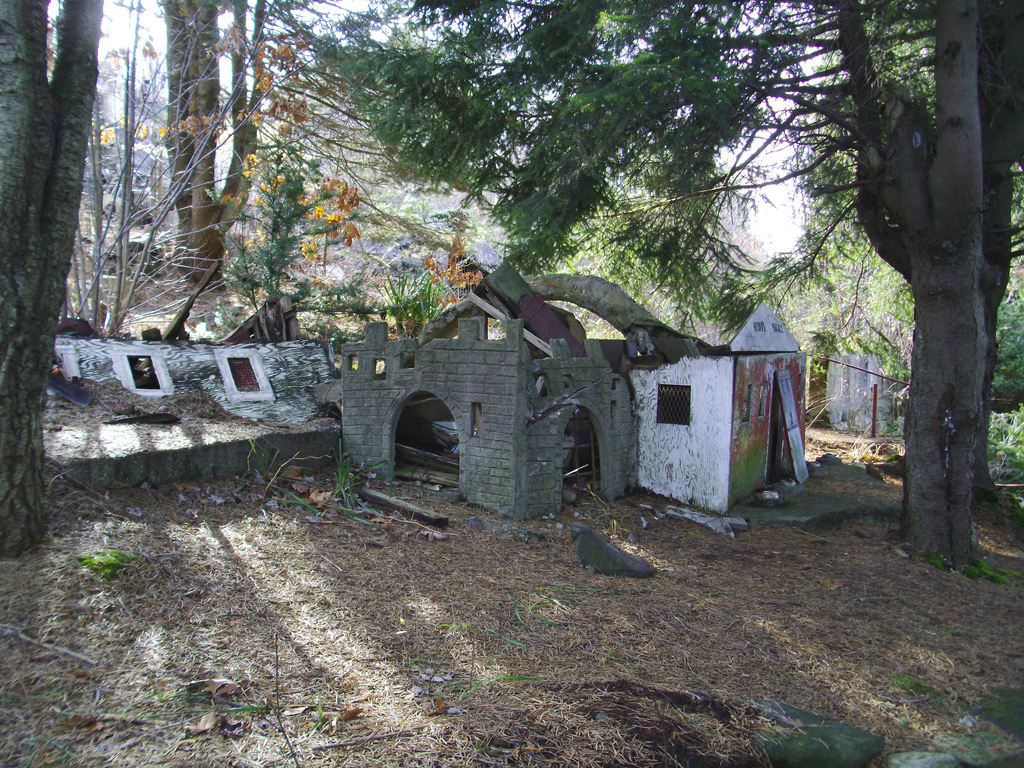 Long gone is the Garden of Eden replica, the dioramas and numerous statues, but the land still includes some remnants of the Holy Land attractions as well as a residential area where sisters from the Religious Teachers Filippini lived. The new owners plan to clean up and "revitalize" Holy Land as part of a community effort.
On a lighter note, if Christian theme parks are your thing, there is one that's very much up and running in Orlando, Florida called the Holy Land Experience, where you can get an autograph from Jesus himself (right after he finishes his cigarette break).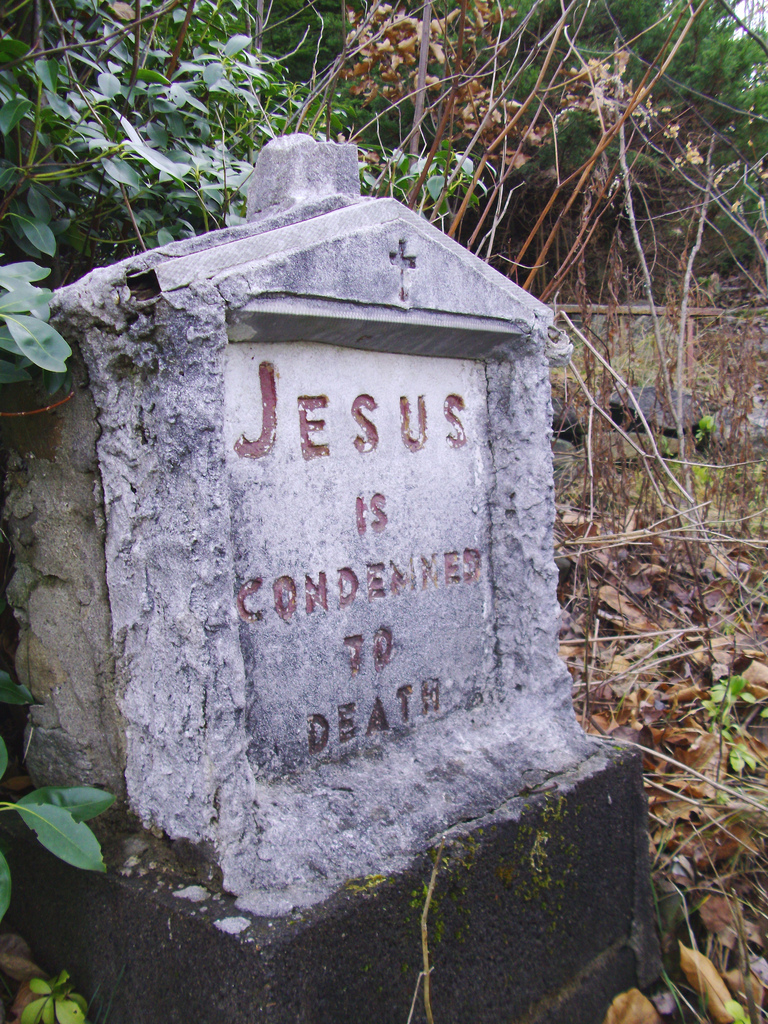 More photos of Holy Land USA: 1, 2, 3.