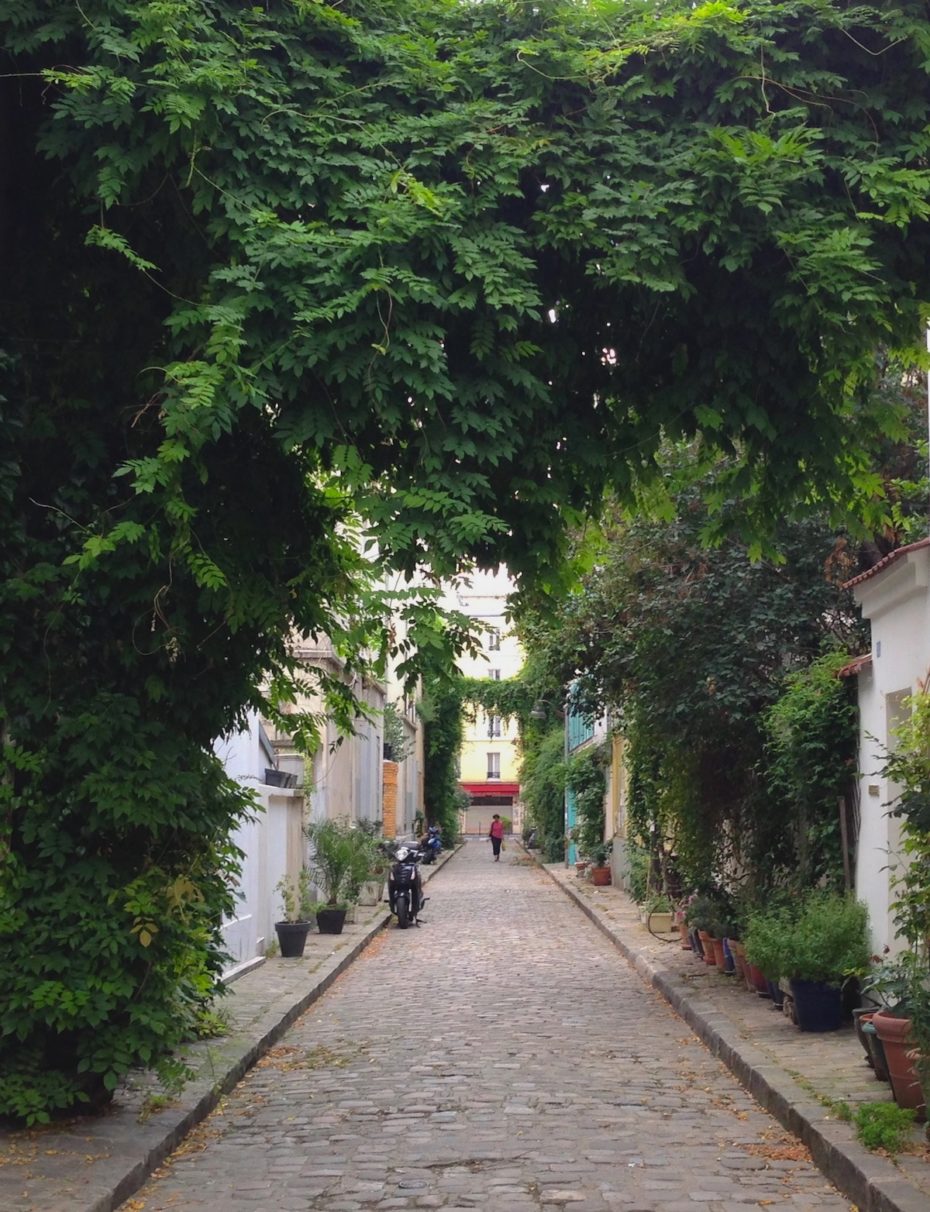 Okay, so that's not its real name, but they should just call this place what it really is– a countryside paradise in the heart of Paris.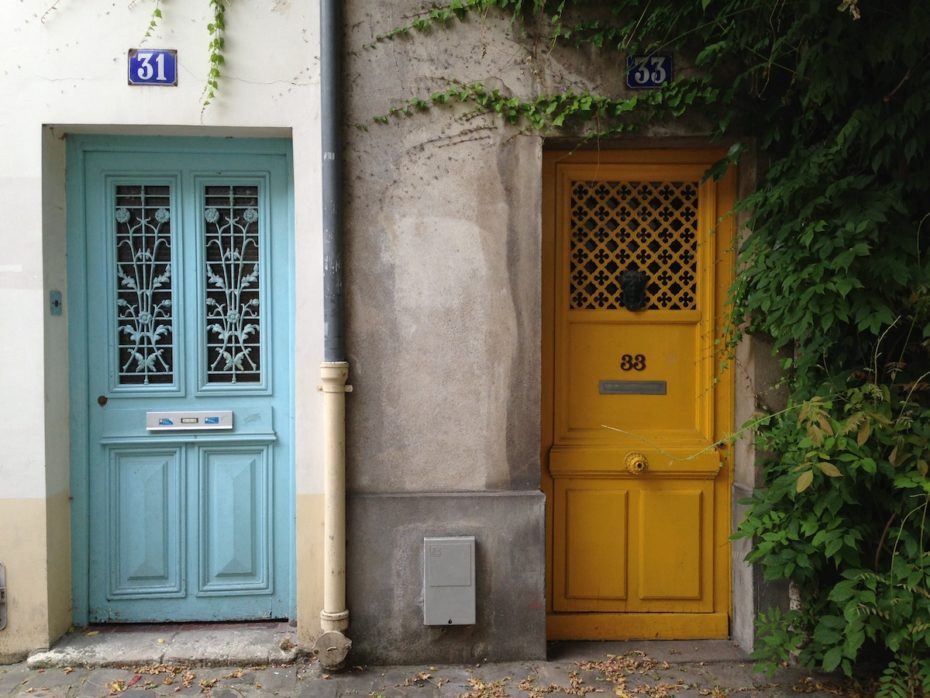 A zippy ten minutes from the Eiffel Tower on my mobilette and I had putt-putted my way to Pernety in the 14th arrondissement, a very family-orientated neighbourhood with lots of independent grocers and small boutiques. Here, just off the main shopping street, tucked away ever so sneakily you can almost miss it, is rue des Thermopyles, a heavenly Parisian hideaway.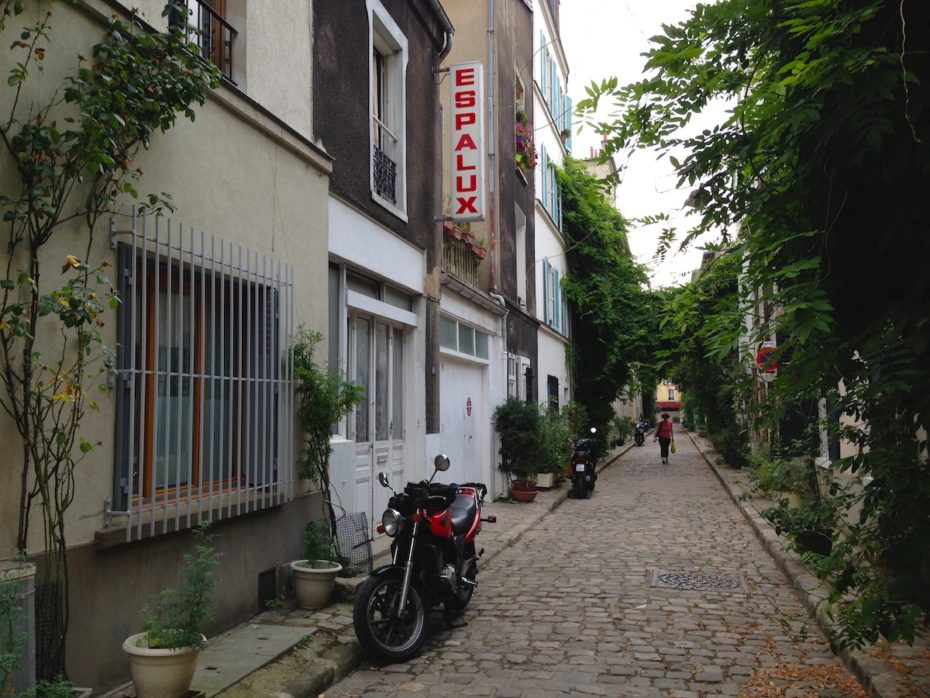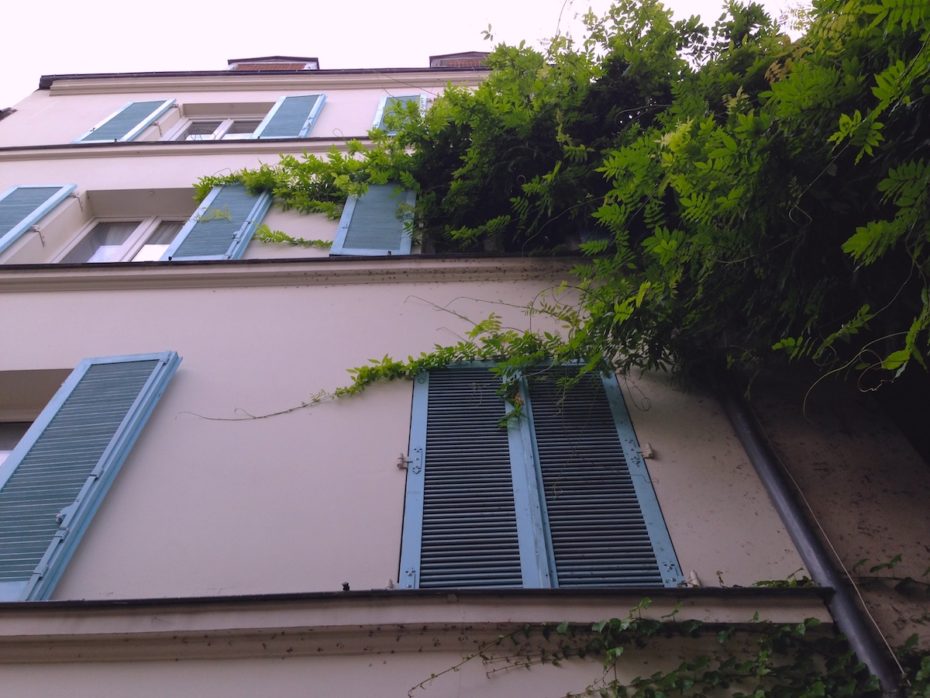 Vines curl around pastel window shutters and arches of thick green foliage wildly frame the cobblestone path as if they were portals to a remote French village, leaving the city behind.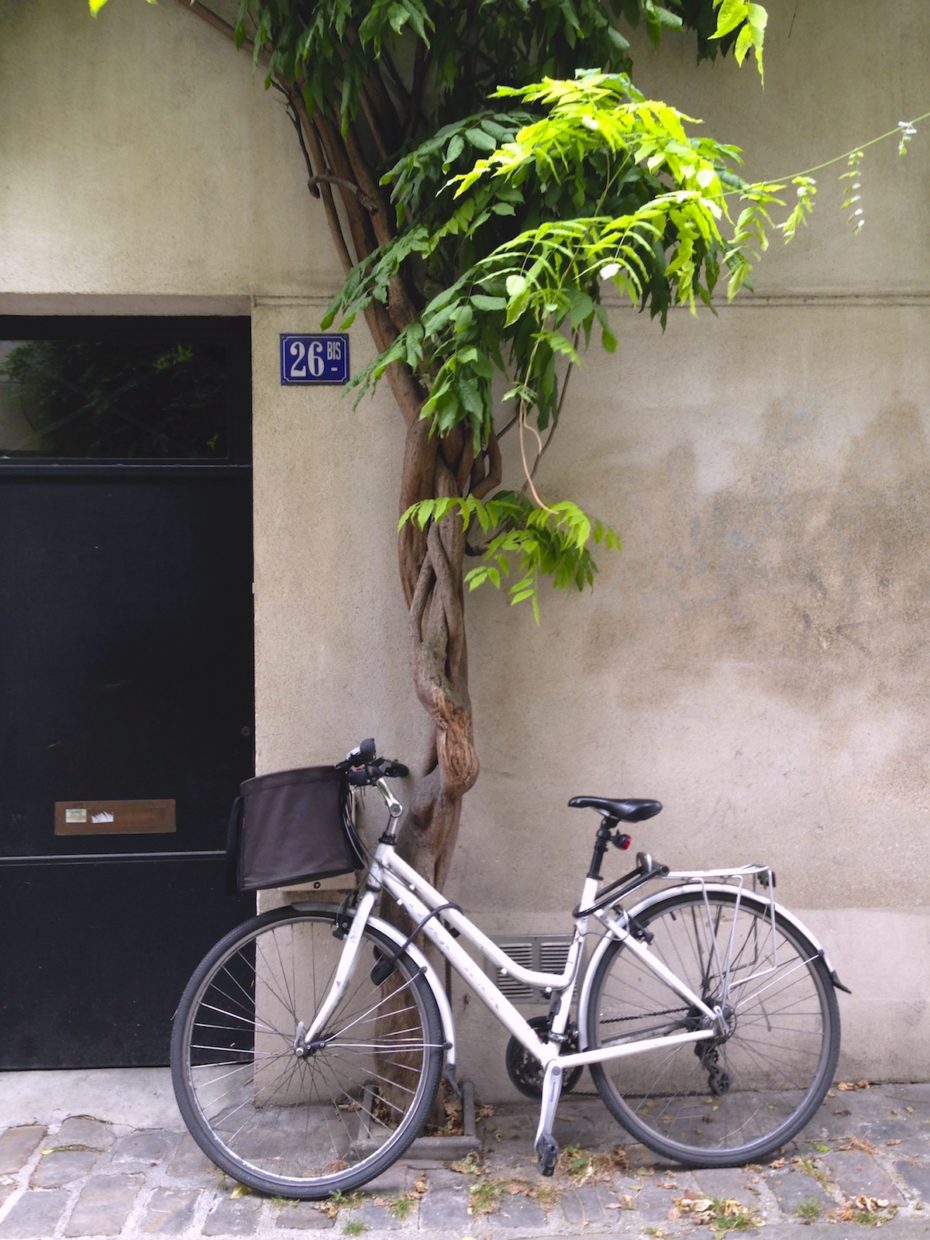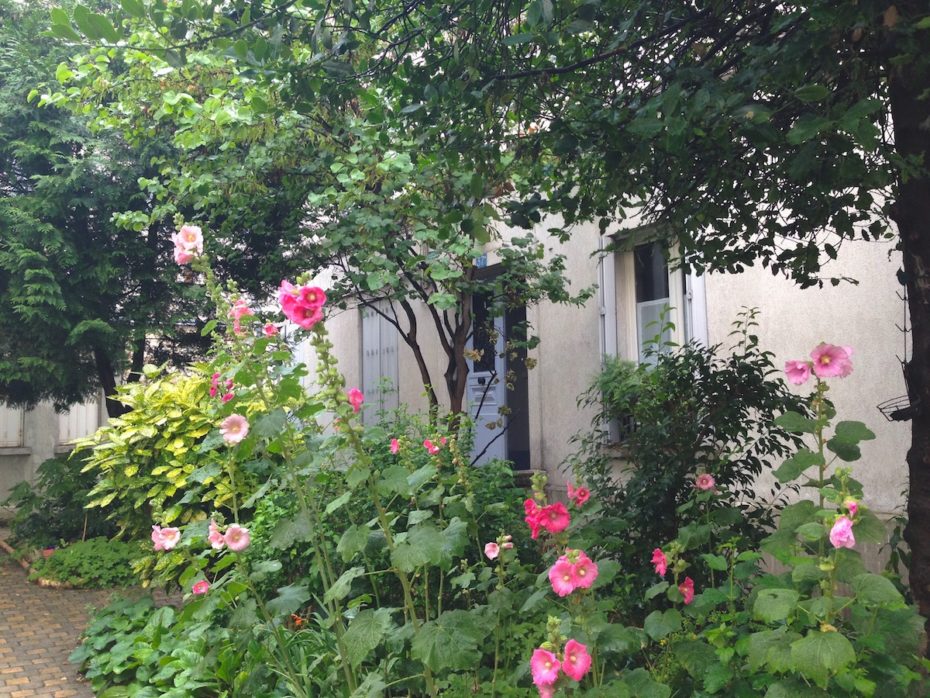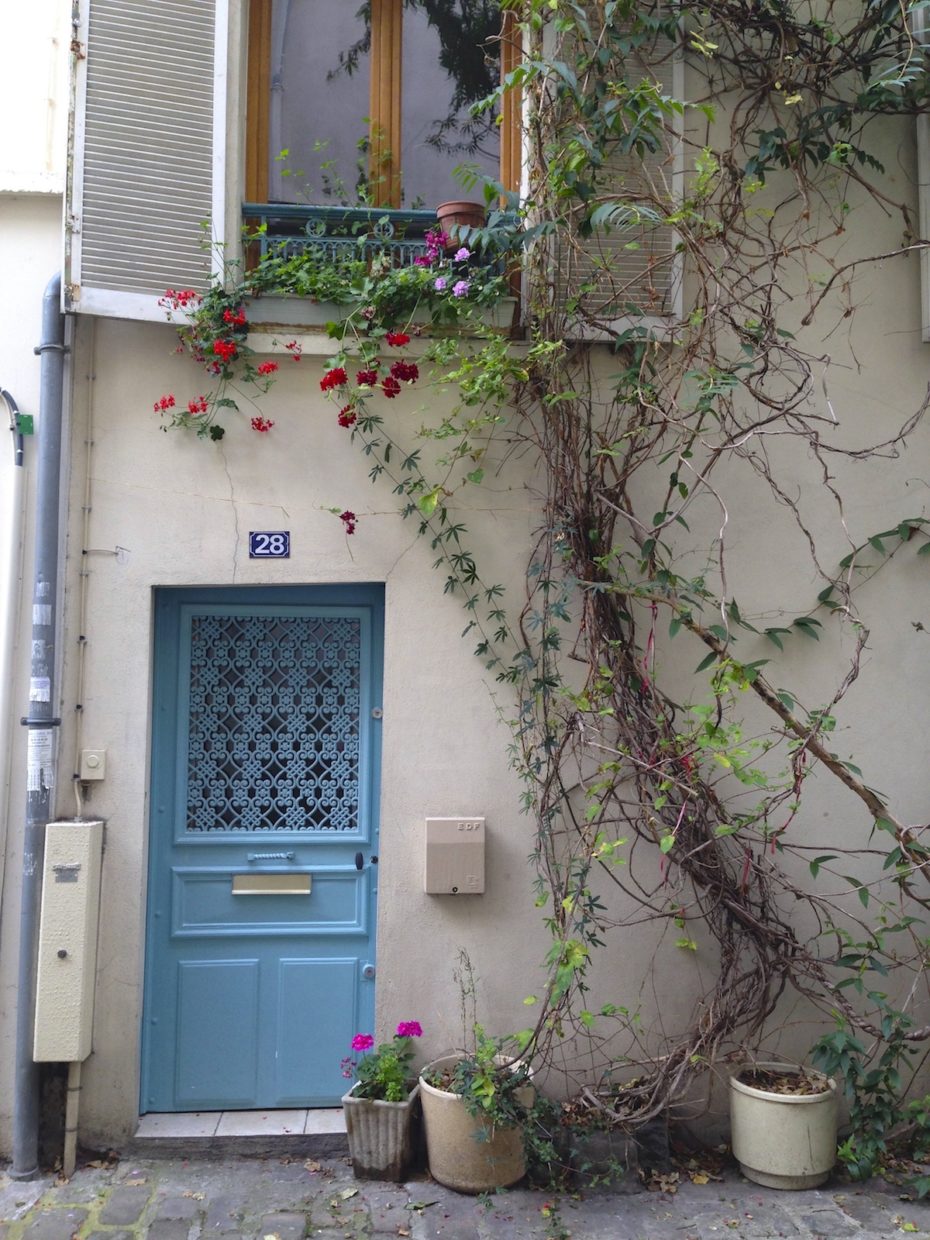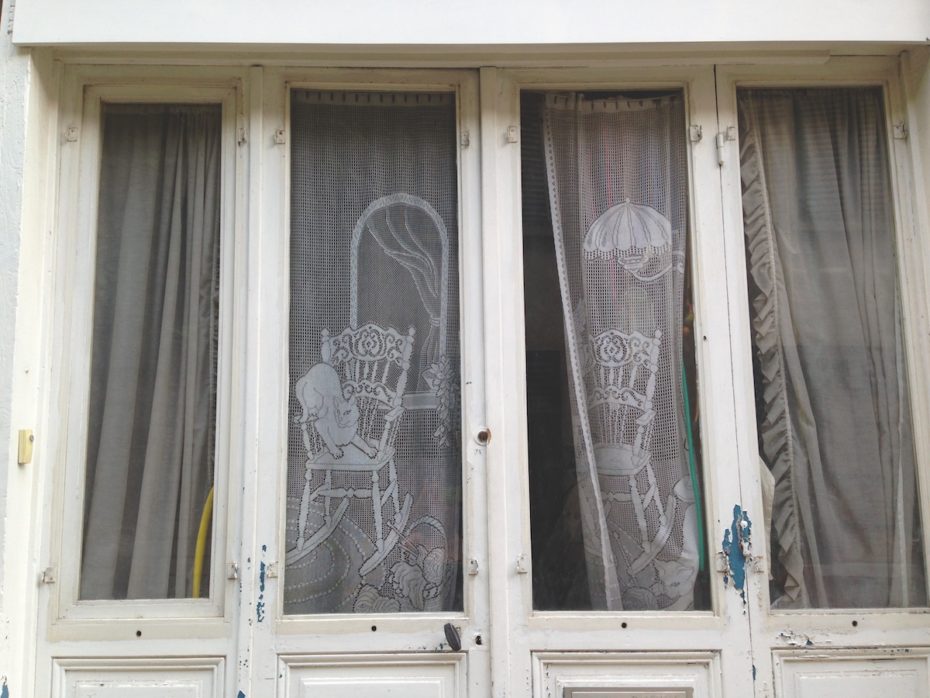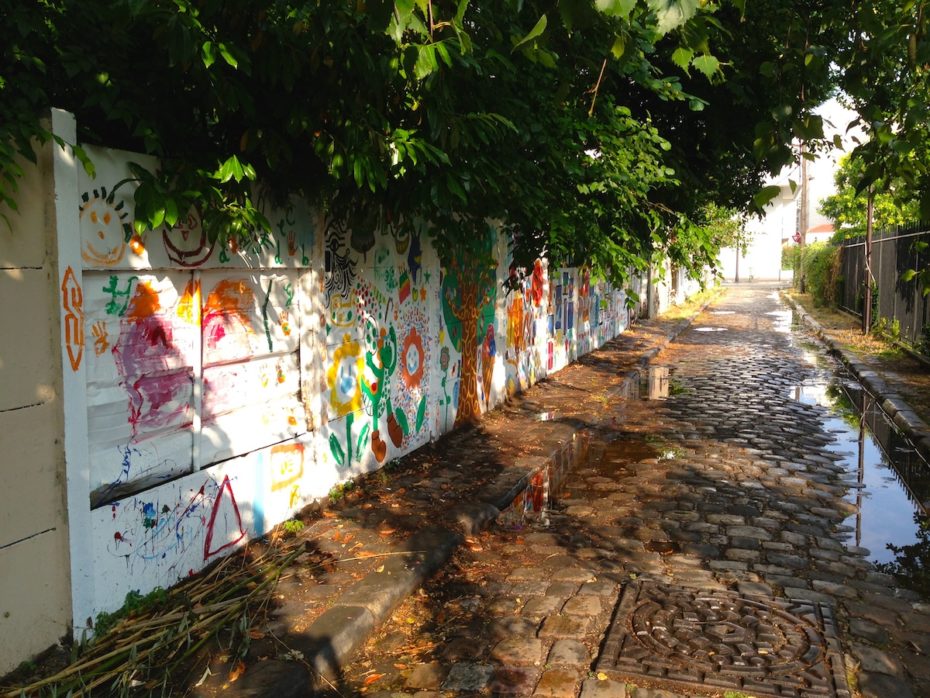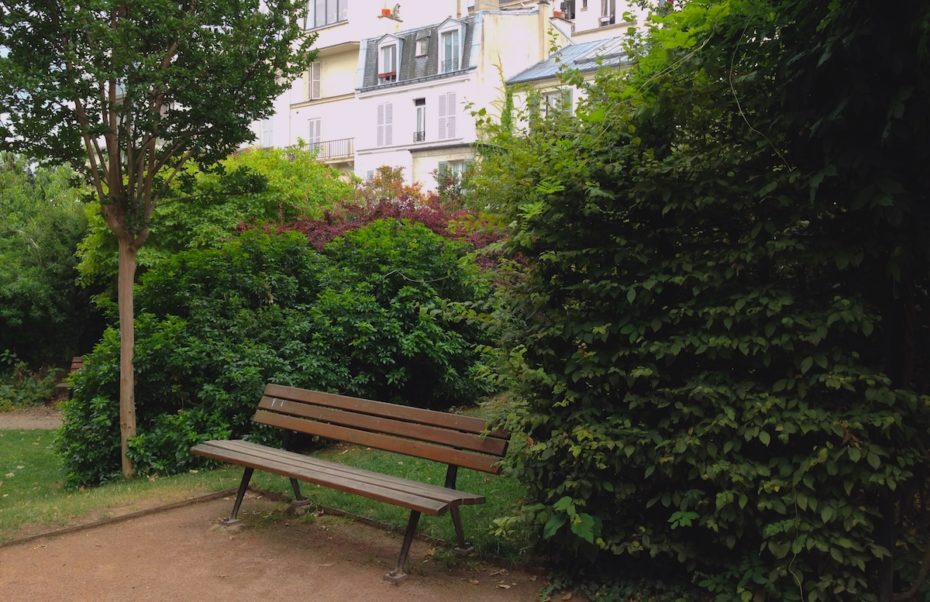 Following rue des Thermopyles through to the other side and you'll come across a local garden just perfect for picnics on the grass or a first date on the benches.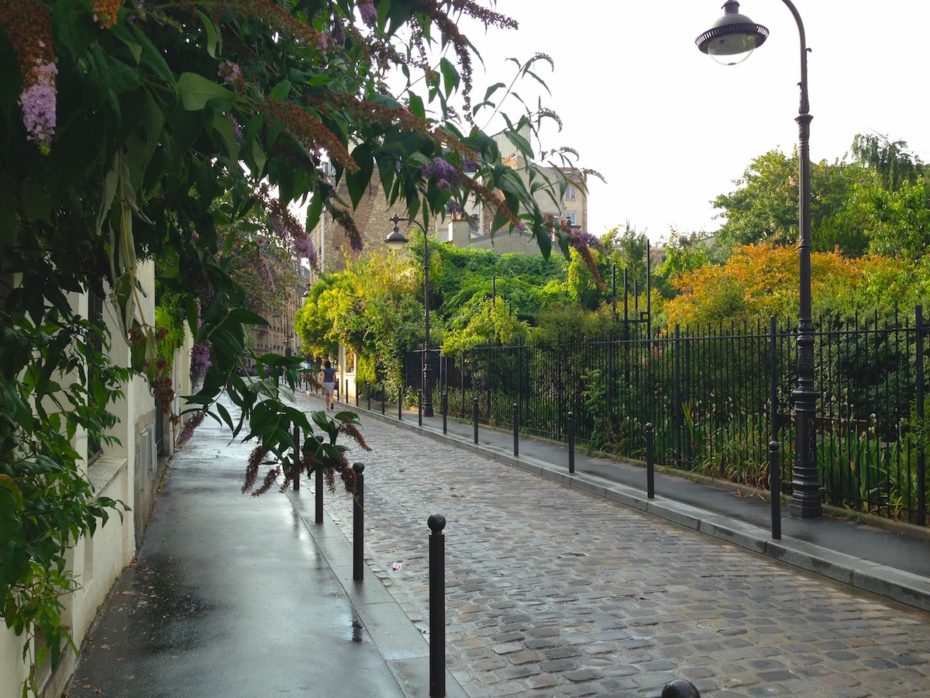 On the other side of the gardens is la Cité Bauer, where neighbours sit and chat on their doorsteps, exchanging gardening tips.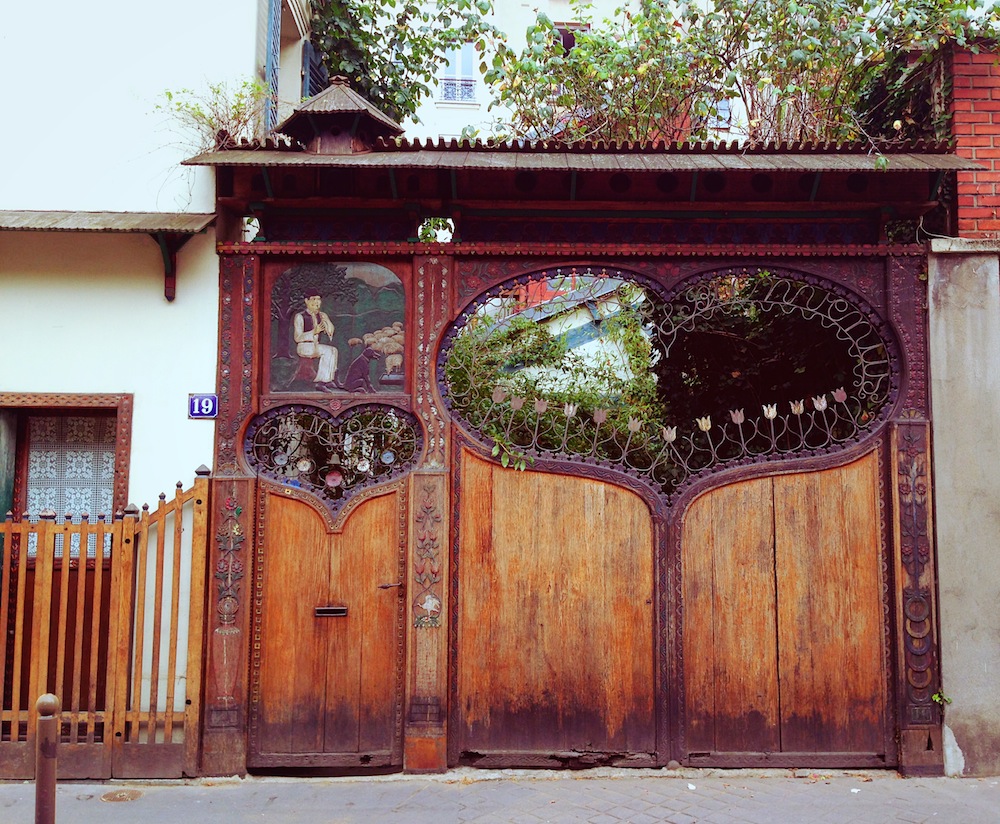 The prize for the most unusual facade most certainly goes to number 19 Cité Bauer for its impressive sculpted heart shapes and intricate artwork.
I googled the words, "Isten Hozott", written in the ironwork inside the heart on the left. It means "welcome" in Hungarian. The house was in fact built in 1959 by a Hungarian artist by the name of Alexandre Mezei.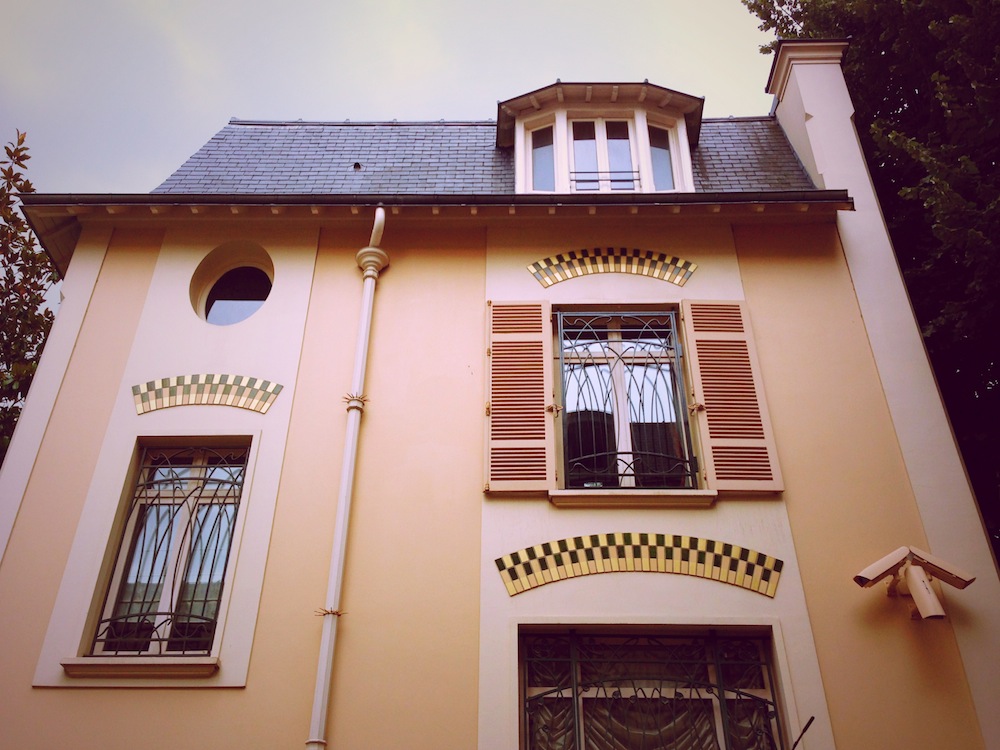 If you have some extra time on your hands, take a five-minute detour to Villa D'Alesia nearby. Here you'll find another charming street dotted with a beautiful line-up of art deco facades, mostly ateliers, one in particular that used to belong to Henri Matisse.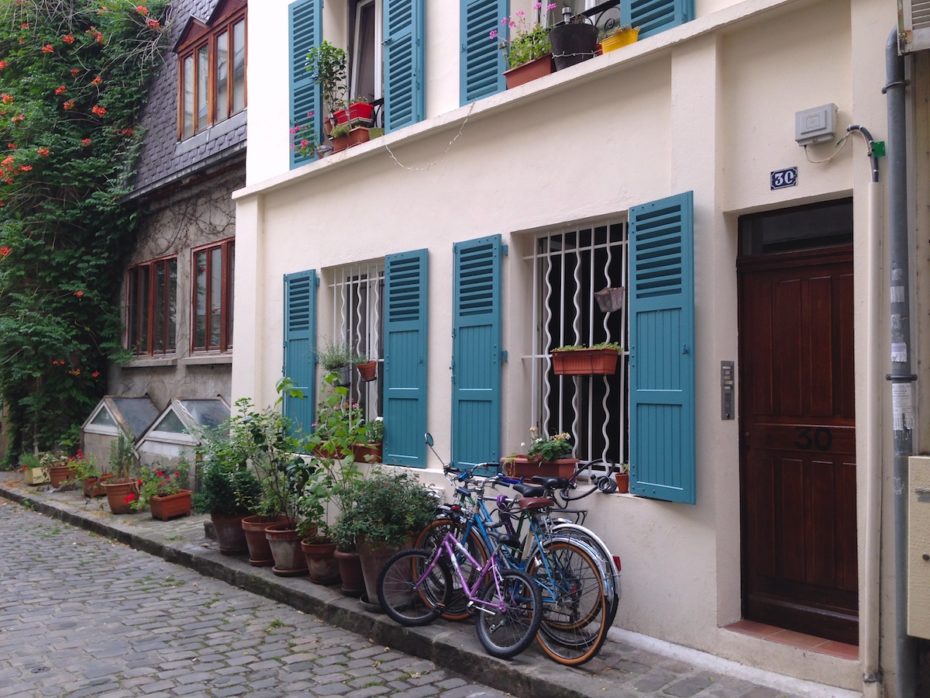 It wasn't on my way back to where I had parked, but I couldn't resist extending my little holiday and taking the scenic route back through rue des Thermopyles, or as I like to call it, Country Bumpkin Lane.