sassy: adjective \ˈsa-sē\ impudent, lively, spirited, vigorous, distinctively smart and stylish, showing no respect for people in authority, saucy, pert, confident, chic.
"Maggie in snorkeling gear", October 1958, Montego bay, Jamaica.
From the third of three small "ektachrome transparencies" boxes, this set (labeled "personal fair great / our wedding"
"Advance Denied"
Failing to fully exploit an unsecured opening in the defensive cover, an overly-eager doughboy's bold advance upon the breastworks is handily repulsed while two neutral observers look on with interest.  (Judging by everyone's expressions, body language and the fact that the lady's lower button is undone, the above caption just seemed to fit the situation best.)
–Photograph via Mike Fitzpatrick's Antique photos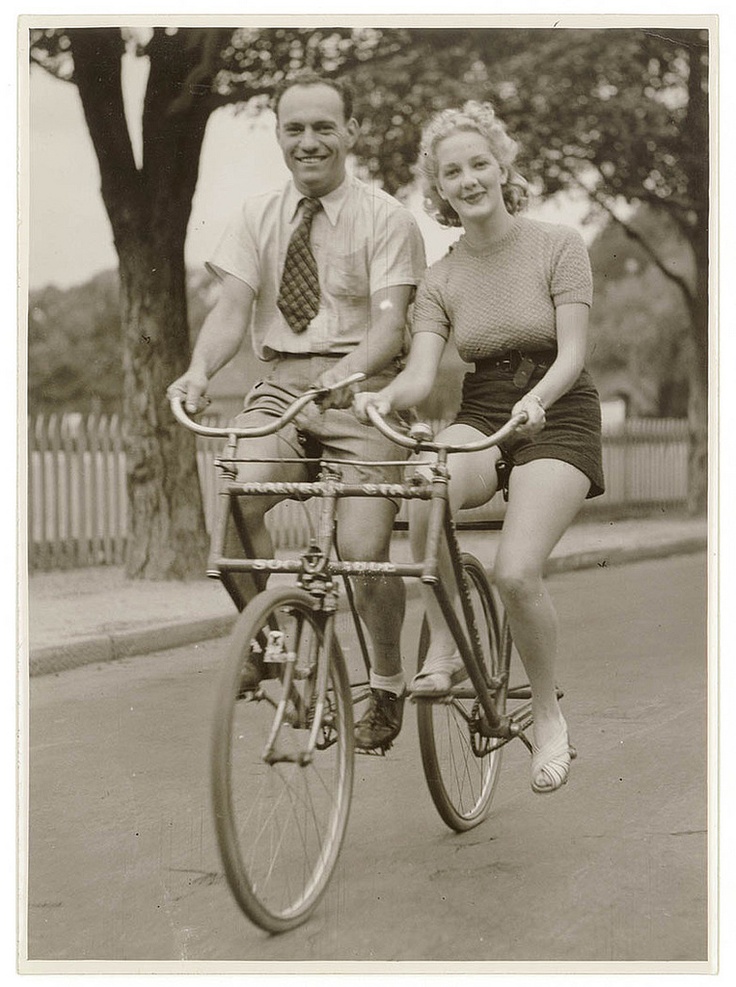 "Man and woman on a Malvern Star abreast tandem bicycle 1930's by Sam Hood"
Photography found on Library of New South Wales
"Hairdresser, Pointe-a-Pitre, Guadeloupe", circa 1895, Guadalupe.
Found on the Caribbean Photo Archive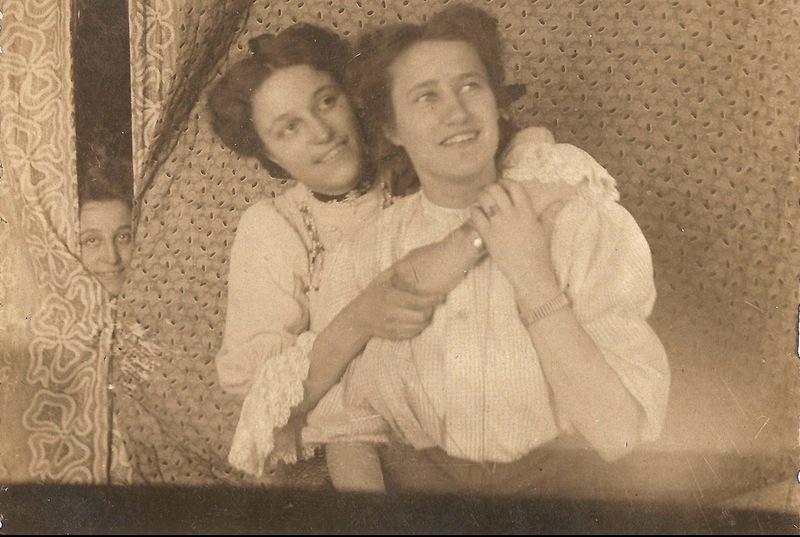 "Photobomber"
The two affectionate ladies in the forefront of this photograph were enough to prompt me to buy it at a local antique fair. But the third lady peeking through the sheets in the back was a very pleasant surprise when I noticed her when I was paying for the handful of postcards that I bought from that booth. I love how informal it all is. Very nice to see. 
Photograph from Addie B's Found Photos
"Sul Muscone" (the bluebottle). Photograph from Giuseppe Savini
(The dog might win in the sassy stakes here).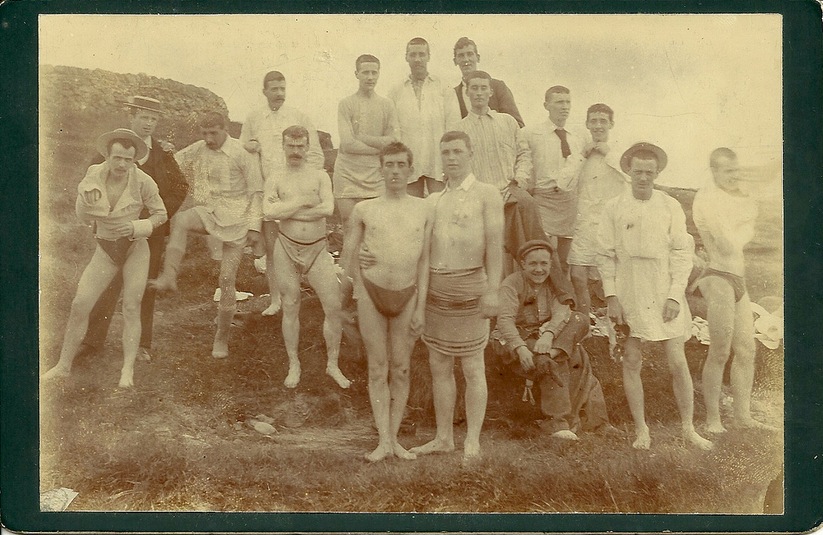 "Great Grandfather William D Pearce with friends about to go swimming late 19th century".
Photography from Andrew Stewart
"Maude", photographer/ date unknown, found here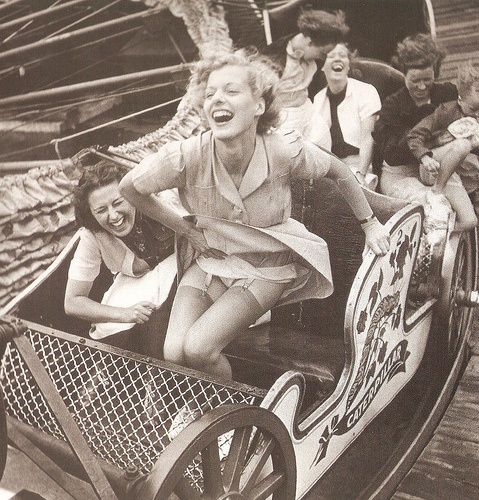 "Fair Fun" by Kurt Hutton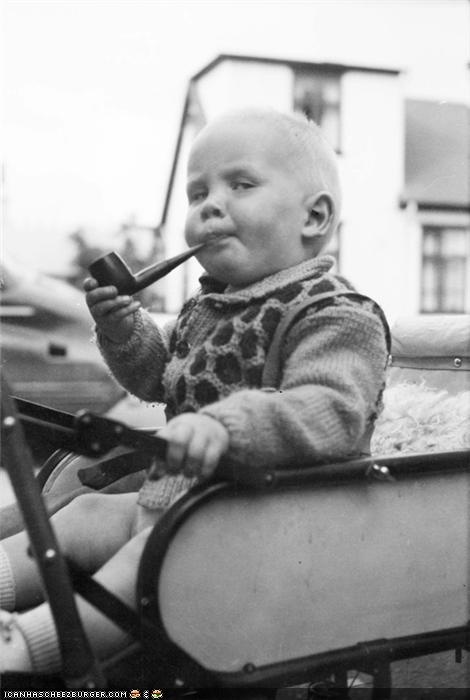 Unknown, photograph found here
Photographer: Blahó Ede circa 1900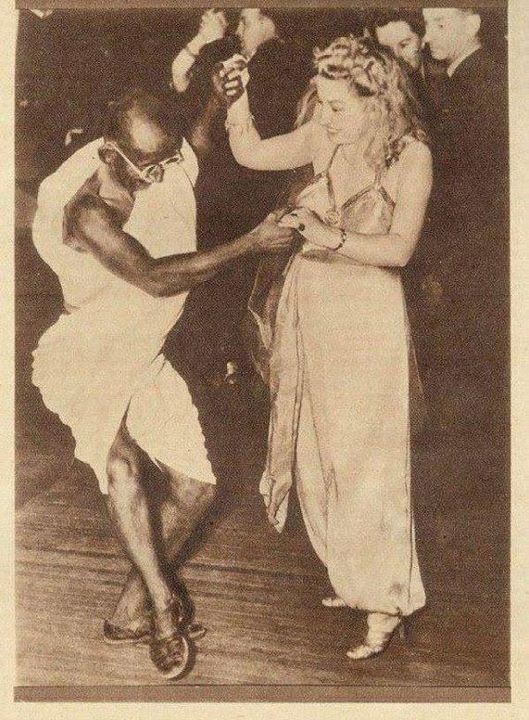 Mahatma Gandhi
There is a debate going on around the internet as to whether this is really is Gandhi or a hoax photograph
.
"Gibson Girls" c. 1910
I fought to get this one. They must be visiting Coney Island or some other early-1900s hot spot for the young in the summer.
Vintage photograph collected by Lauren 
"Versilla, 1930" – Photograph from Giuseppe Savini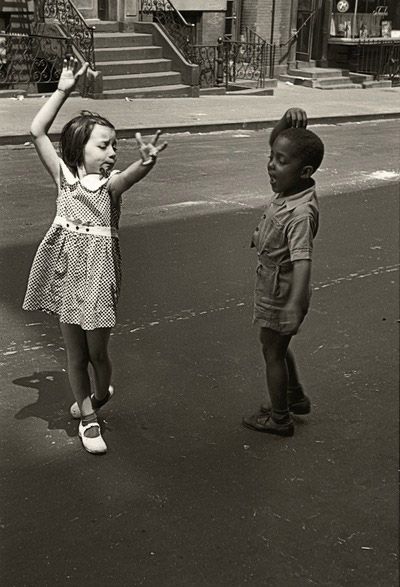 "New York, circa 1940 kids dancing", photograph by Helen Levitt, noted for "street photography" around New York City, and has been called "the most celebrated and least known photographer of her time."
 "Parlour fun folks"
From photos collected by 'Otis our Cat'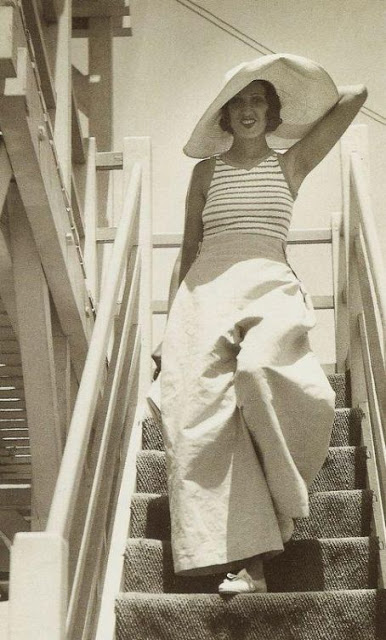 Renee Perle, Romanian model, Jacques Henri Lartigue muse, 20s/30s fashion and beauty icon.
Photograph via Letters From Homefront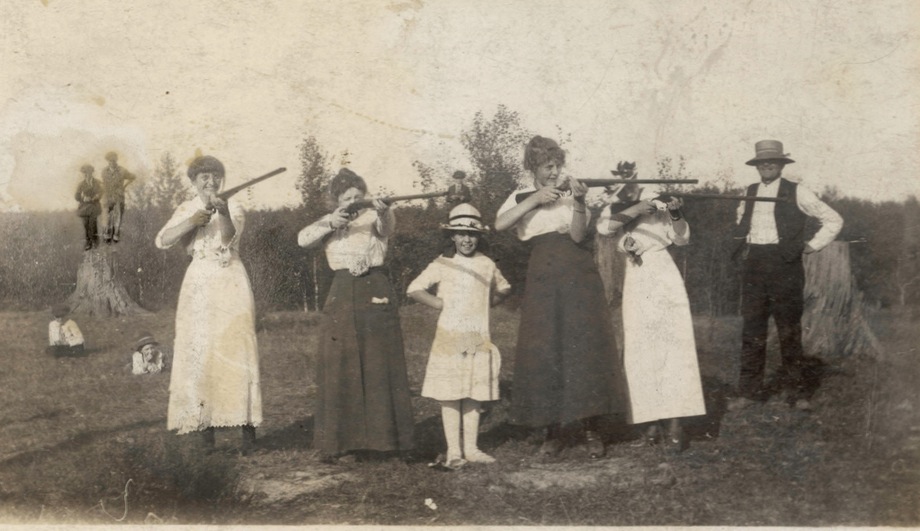 "Shotgun Ladies: Cropped from a real photo postcard. Never mailed, no writing on the back."
From photos collected by 'Otis our Cat'
"Coy Flirtation", taken circa 1910.
Photograph from Mike Fitzpatrick's Antique photos.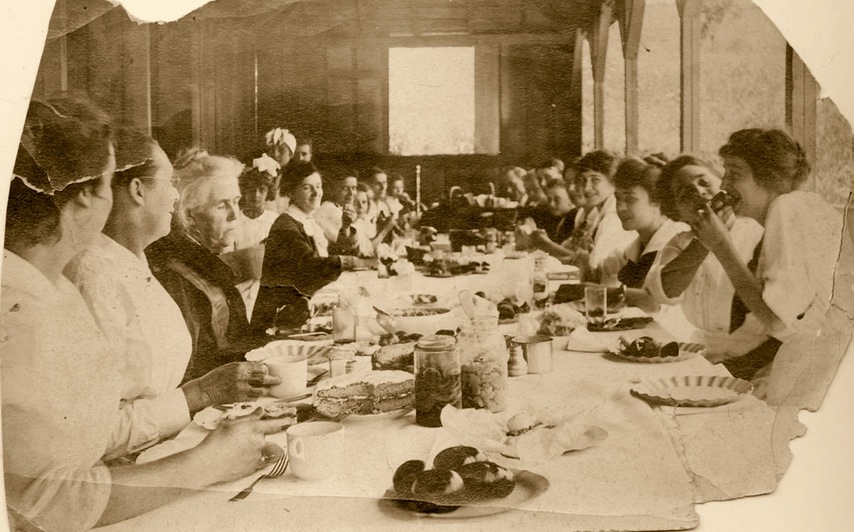 "Taken at Eldore Sunday School Picnic" – check the girls on the right.
Photograph from Fluffy Chetworth
"Girls with Apples Bananas and Pies". 
Photograph via here
"Dance on the Bridge: The boy looks like he was drafted into the scene". 
Photograph collected by Anonymous
"Clowning around: From a glass slide c.1910 probably San Francisco."
Photograph from John Bosko
Diana Ross at Studio 54 by Darleen Rubin.
Photograph from Live Auctioneers
Send in your submissions for the next volume of Preserved Moments of Historical Sass!
:::
YOU MIGHT ALSO LIKE:
.