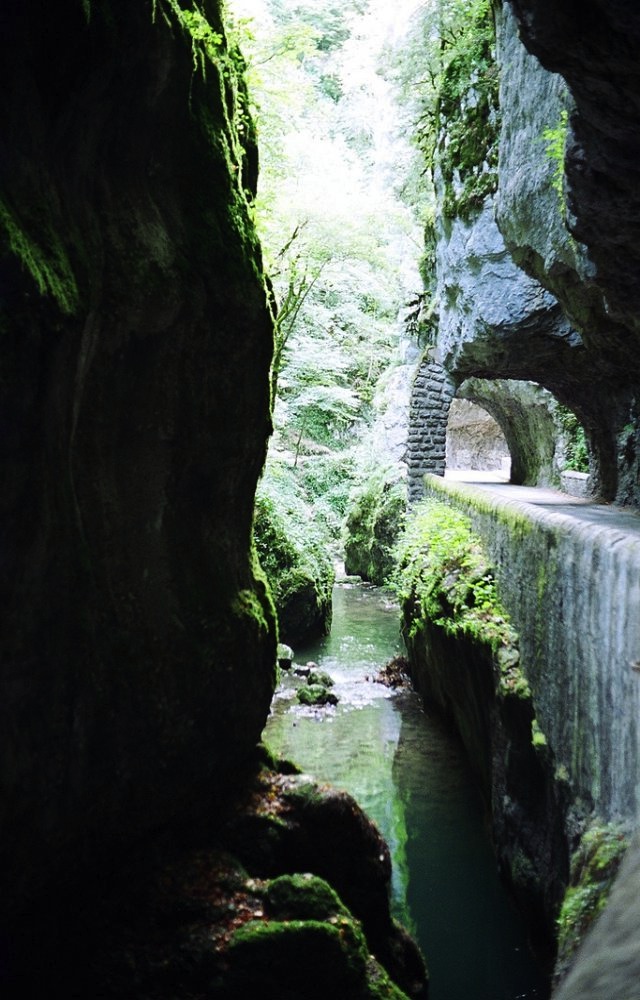 It might look like a traveler's paradise, but this picturesque road is counted amongst the most dangerous in the world. Known as les Grands Goulets and built between 1843 and 1854, the legendary route is carved out of the cliffs of Vercors, a massif of mountains in the Rhône alpes region of France. After 156 years of leading travellers through the mountains by its winding and narrow road, the French government were forced to permanently close the historic road in 2005 after a series of fatal accidents.
The above photograph was taken before the road's closure in 1994.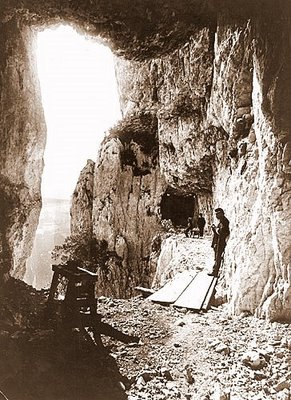 In the early 19th century, without any passable roads for horse-drawn vehicles, the 5,000 strong residents living in Vercors were feeling increasingly isolated from the rest of the world. The decision was made to build a road that would connect Vercors with the South, a mind-boggling investment of man-power, time and money. Without the technology we have today, the construction of such a road seems inconceivable. A short video re-enacts the perilous methods used to build the road, involving hanging down the side of the mountain on a rope ladder and throwing dynamite into the rock, swinging out of the way just in time to avoid being blown up. (It has to be seen to be believed).
Ten years after construction began, the road was finally ready; a breathtaking but daredevil journey with sharps turns and blind curves.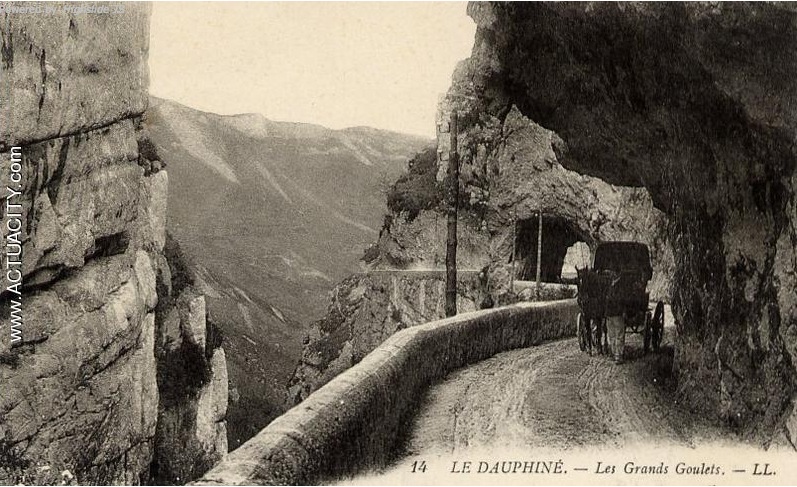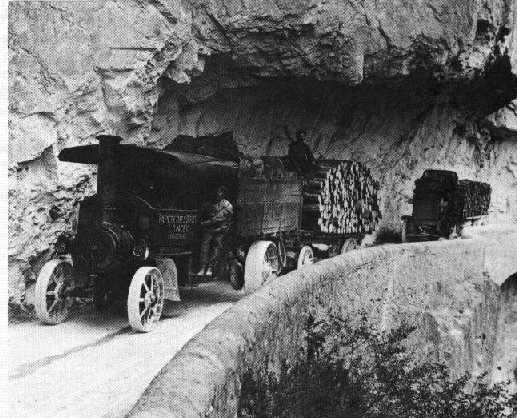 Archive image sources: 1, 2, 3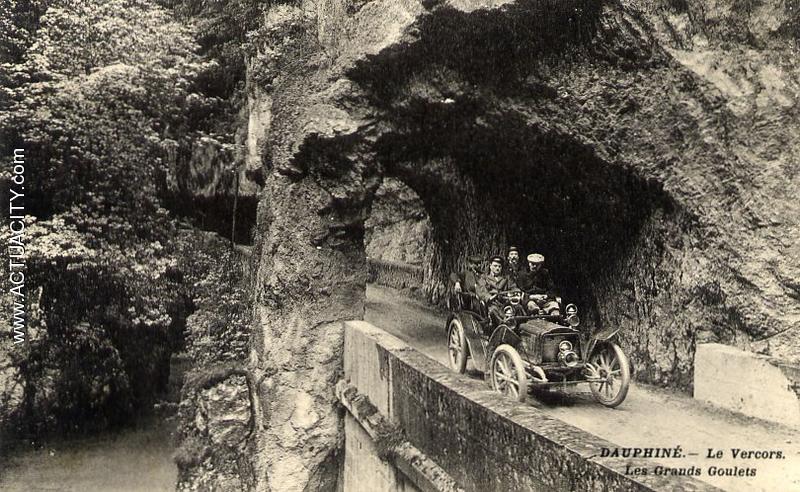 The space between two mountains is unnerving at points and the road is often so narrow that squeezing past an oncoming car was a dangerous and time consuming ordeal (if you were lucky enough to even see it coming around the corner). Often very steep and high up in the gorge, the road had no guardrails.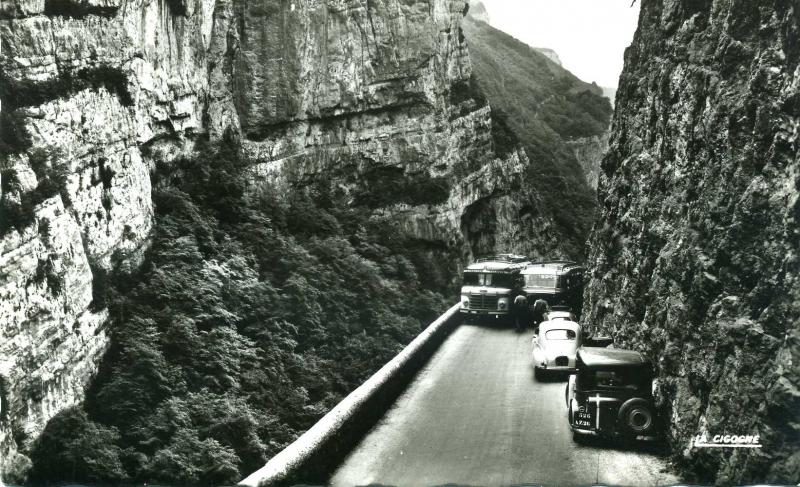 After its eventual closure in 2005, a modern 1.7 km tunnel was built to replace the route from Pont-en-Royans to Les Barraques. Today the old road sits abandoned and untravelled. Not even cyclists or hikers are allowed to venture its long and winding route. While there are rumours that it might re-open for such purposes, the tourism office maintains that les Grands Goulets and its spectacular sights are closed forever and closed to all.
Luckily we have those crafty urbex explorers willing to bend the rules! French photographer Baptiste Ales gained access to the road in 2012 and snapped these awesome shots of the empty road. It appears to remain in good condition, if not a little eerie and slightly overgrown. For 2km, he ventured alone to immortalise this legendary but forbidden road in its magnificent setting…
Update
Baptiste recently revisited the forbidden road this Autumn and taken some fantastic new shots, all of which can be found on his Facebook page.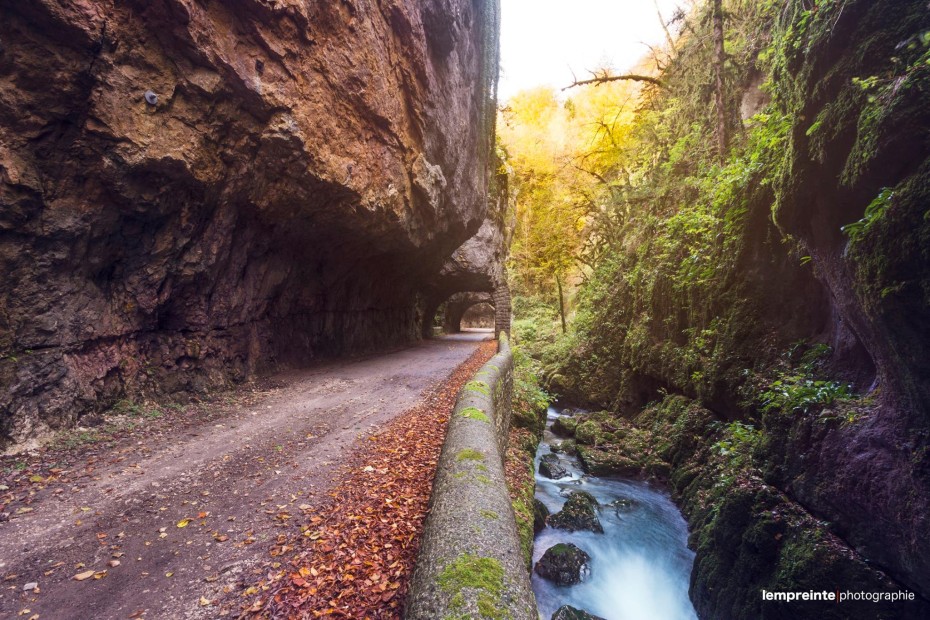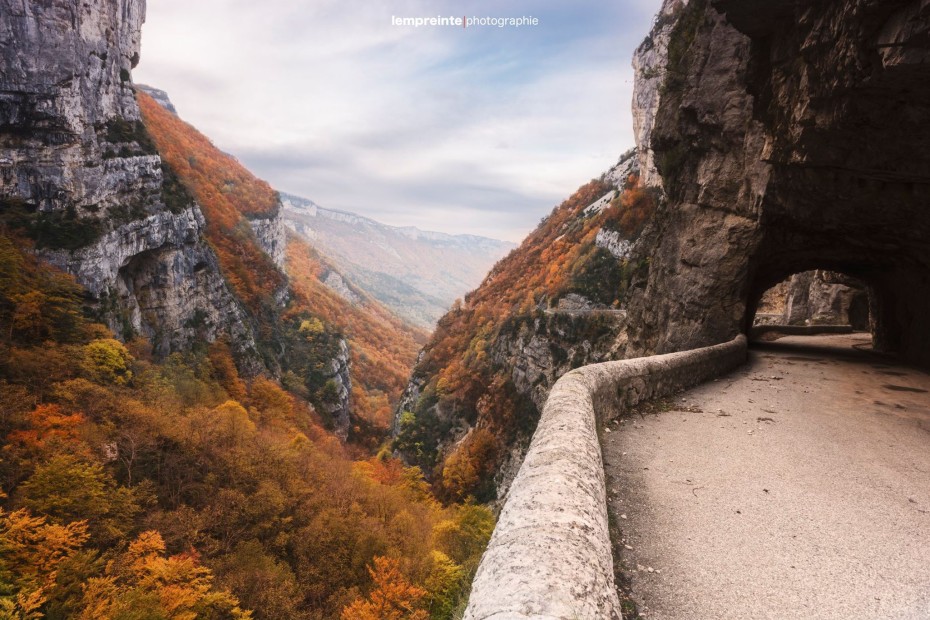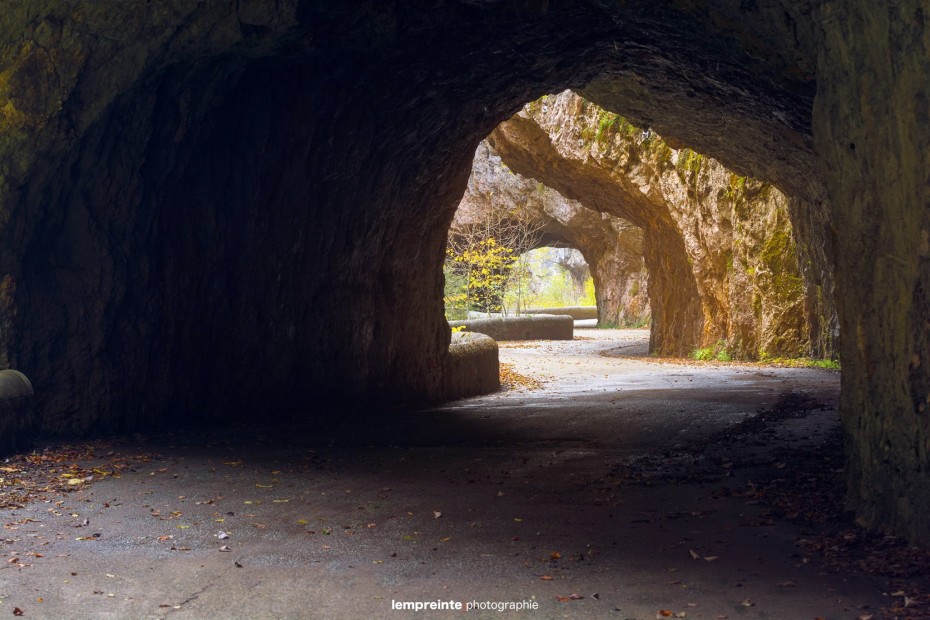 See more on L'Empreinte Photographie.
Archive image sources: 1, 2, 3