I known I'm not the only one who searches the streets for signs pointing to the past, so let's go ghost sign hunting with a selection from the Lost & Found: A Photography Sign book by Derek Stenborg.
"Lost and Found is not only about finding lost sign treasure, but it is also about honoring a lost art-form and making it new again." –Derek Stenborg.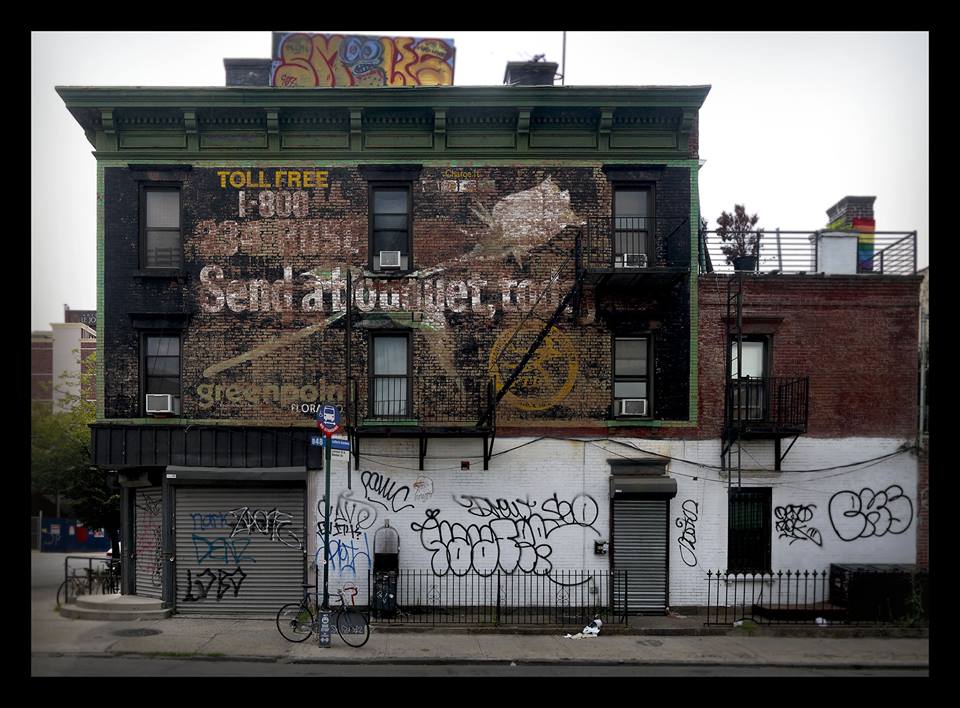 Greenpoint Brooklyn NY 8/13. Check out Frank Jump's website to see how much this sign has faded since 2008.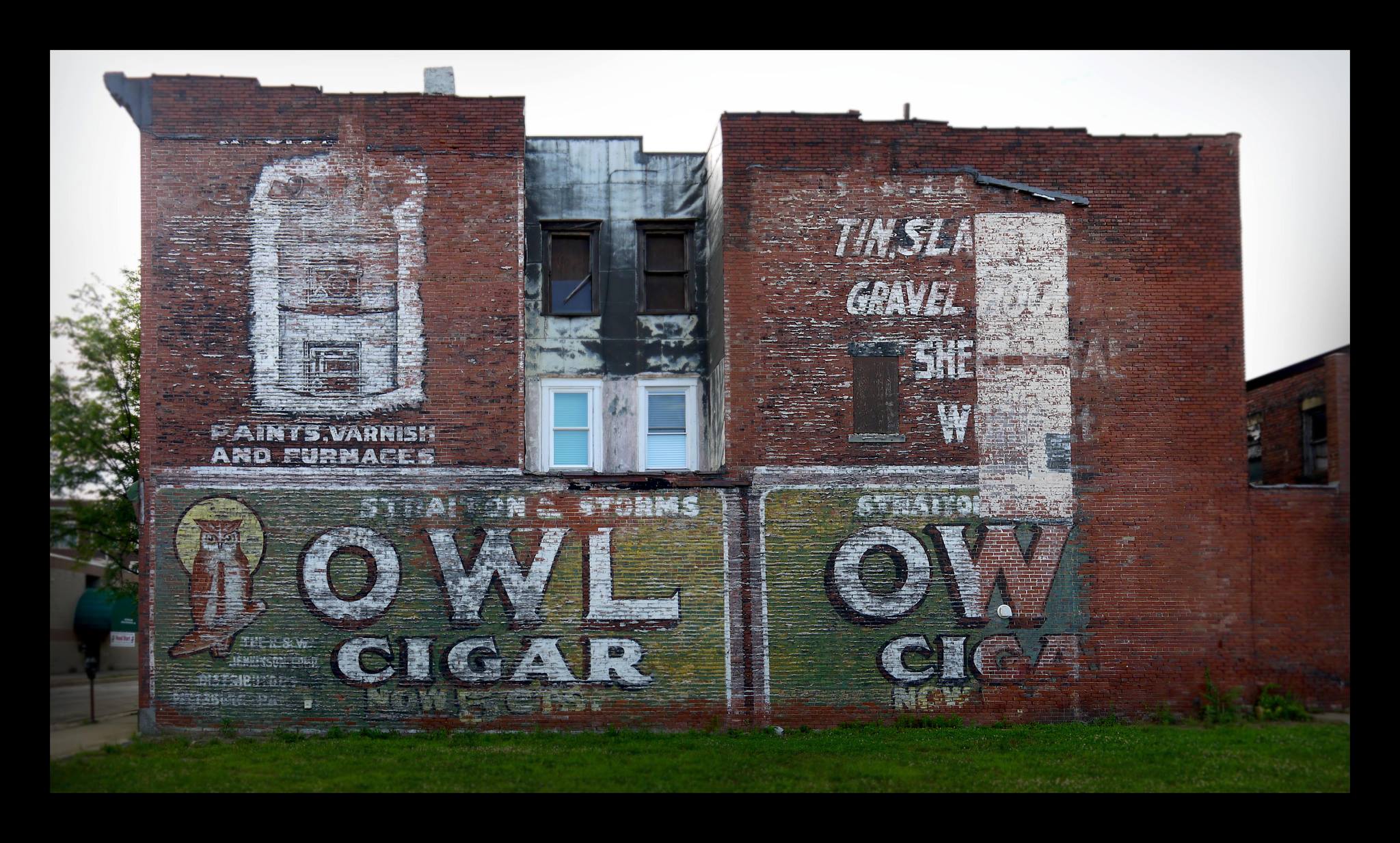 Straiton & Storms Owl Cigars, Now 5 cents, The R.S.W. Jenkinson Corp. Distribution Pittsburgh, PA – New Kensington, PA 7/13
White Owl is a classic cigar that's rich in history, dating back to 1887. White Owl cigars are machine made in Dothan, Alabama, U.S.A. with a sheet-type wrapper and binder that encases a mixed filler tobacco blend from five nations which give an extra mildness and fine taste.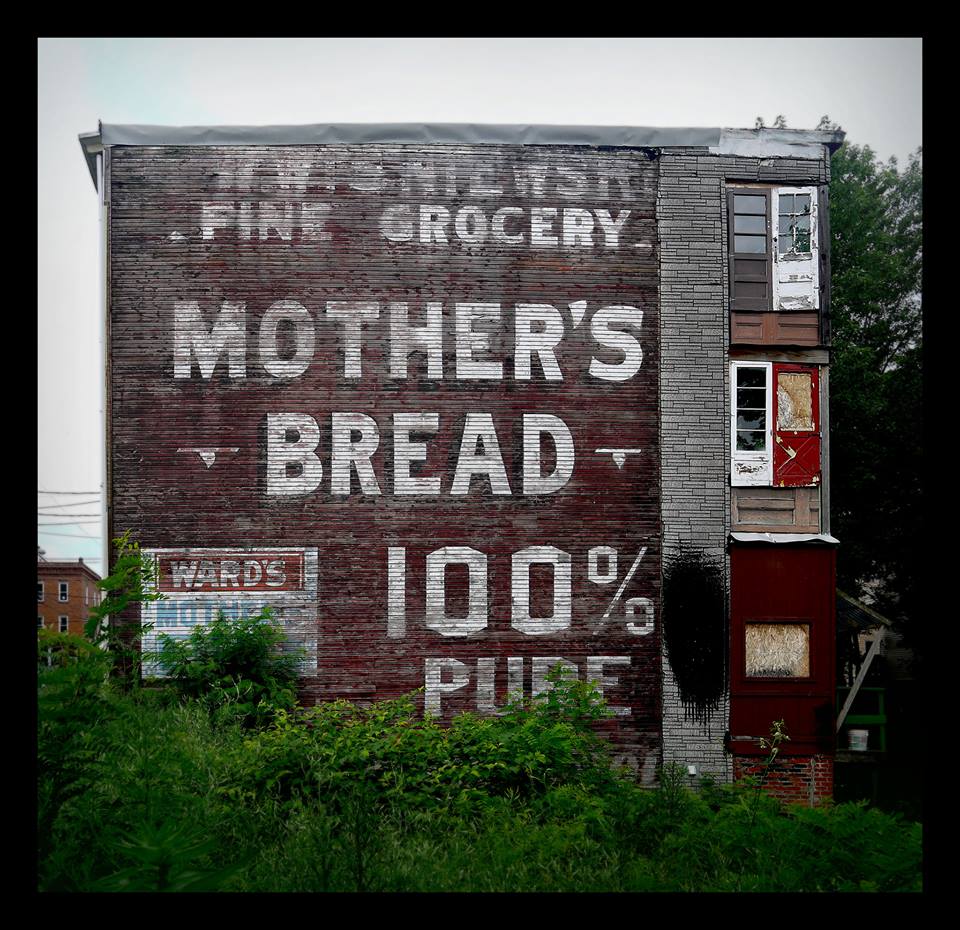 Mother's Bread – Pittsburgh (Polish Hill) PA – 7/13
Several years ago the building nextdoor burned down and fortunately saved this one! As the remaining bricks separating the two buildings were being removed, the sign was discovered. Luckily the demo-crew had the impulse to save the sign!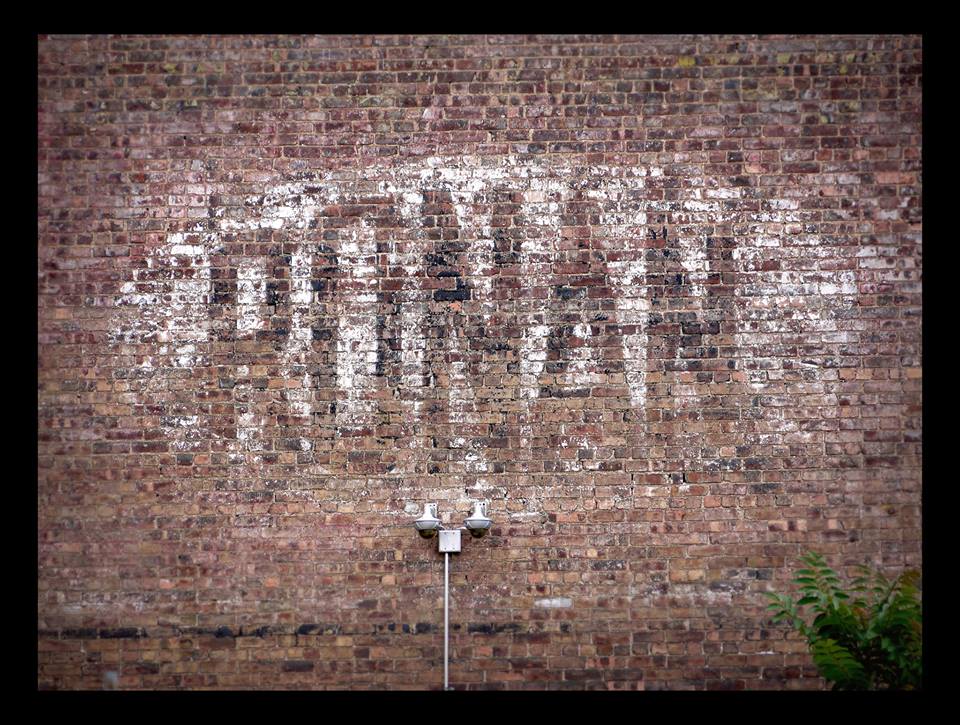 Ronan – Bronx , NY 6/13 – T.J. Ronan Paint Corp. – 749 East 135th Street Bronx, NY
"T.J. Ronan Paint Corp. has been supplying the paint industry with quailty specialty paint products since 1889. We are recognized as leaders in technology for Sign paints, Water Based Coatings, lead free products, Clears, Japan Colors and Faux Finish." – company website
I can only imagine that the white in this sign was probably lead based, making it decades old. I can also imagine that Ronan was/is the supplier of painters painting outdoor advertisements in the tri-state area. This is a jugular vein in the circulatory system of ghost signs!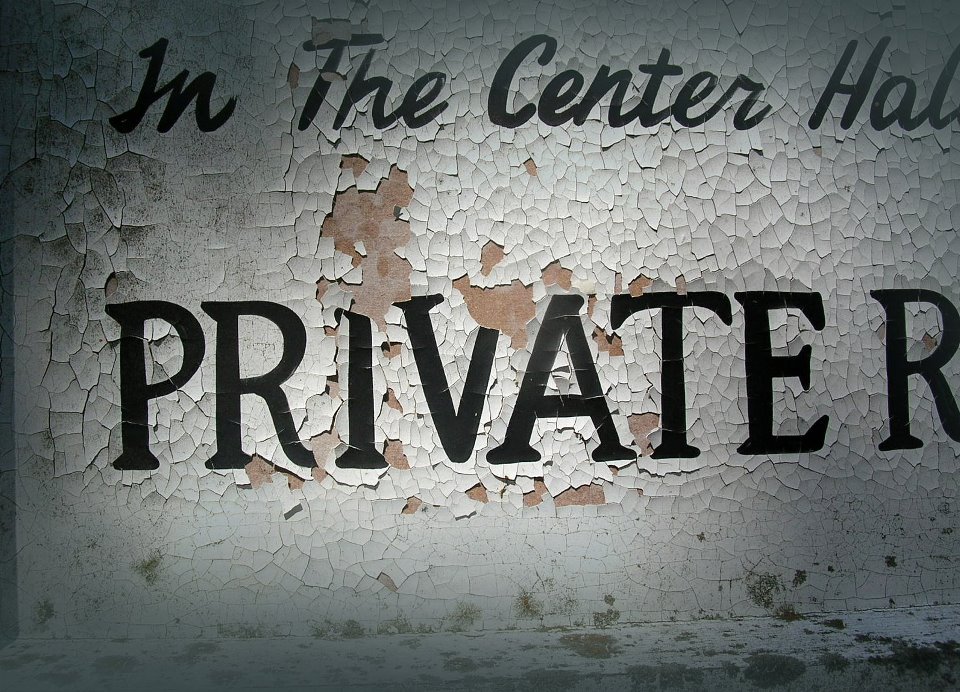 Private (John Horton House) – Arrow Rock, MO 7/11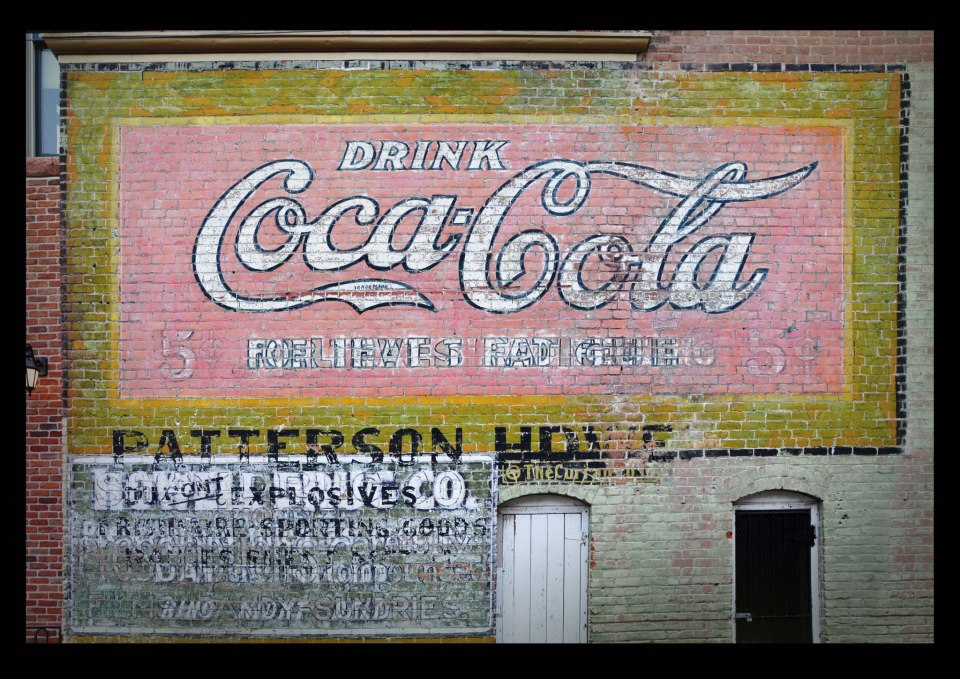 Drink Coca-Cola/Patterson Hardware, DuPont Explosives and Sporting Goods/Howell Drug Co. Candy and Sundries – Salida, CO. 7/11 (photo by Tim Read)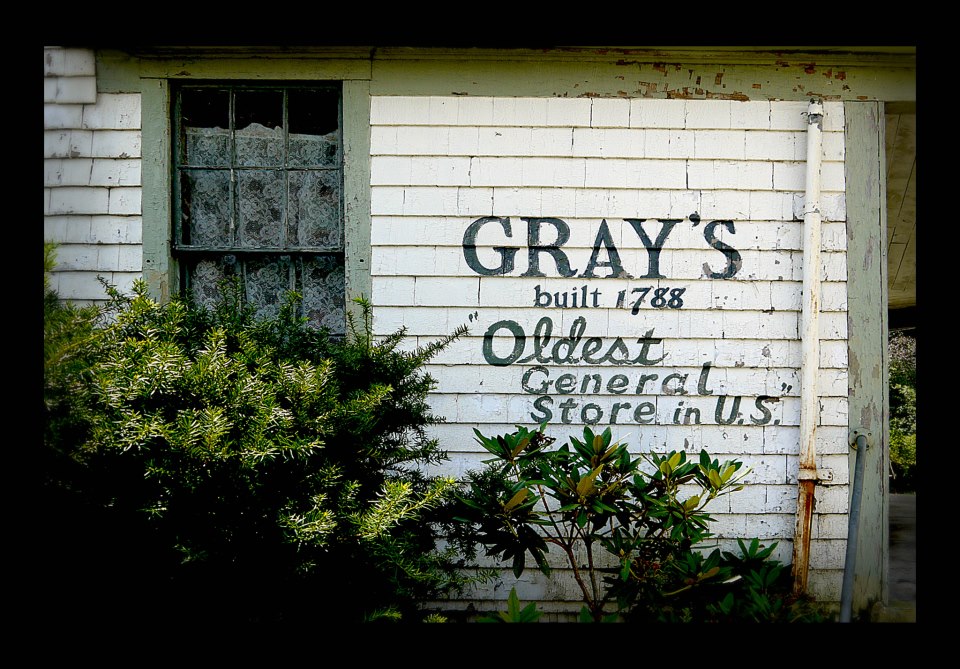 Gray's built in 1788, Oldest General Store in US –
Adamsville, RI 8/12
Boasting to be the oldest general store, this 224 year old business closed its doors in July of 2012. Gray's was passed down 7 generations and brought in customers for years with its old-fashioned marble soda fountain, penny candy, cigar and tobacco cases and Rhode Island johnny cakes.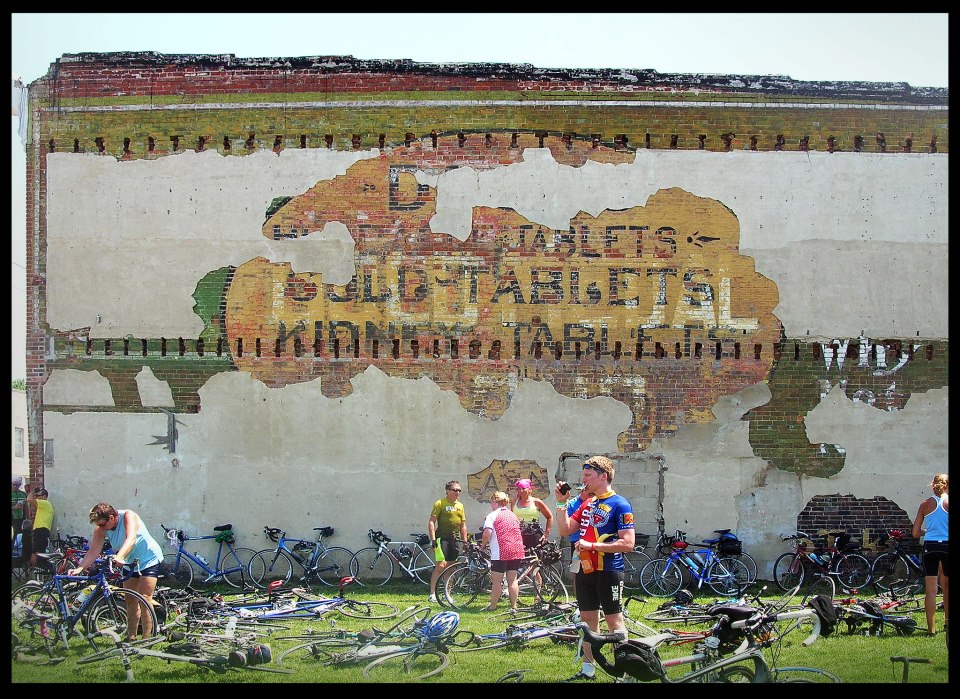 Gold Medal Flour & Headache, Cold, Kidney Tablets – Brighton IA, 7/09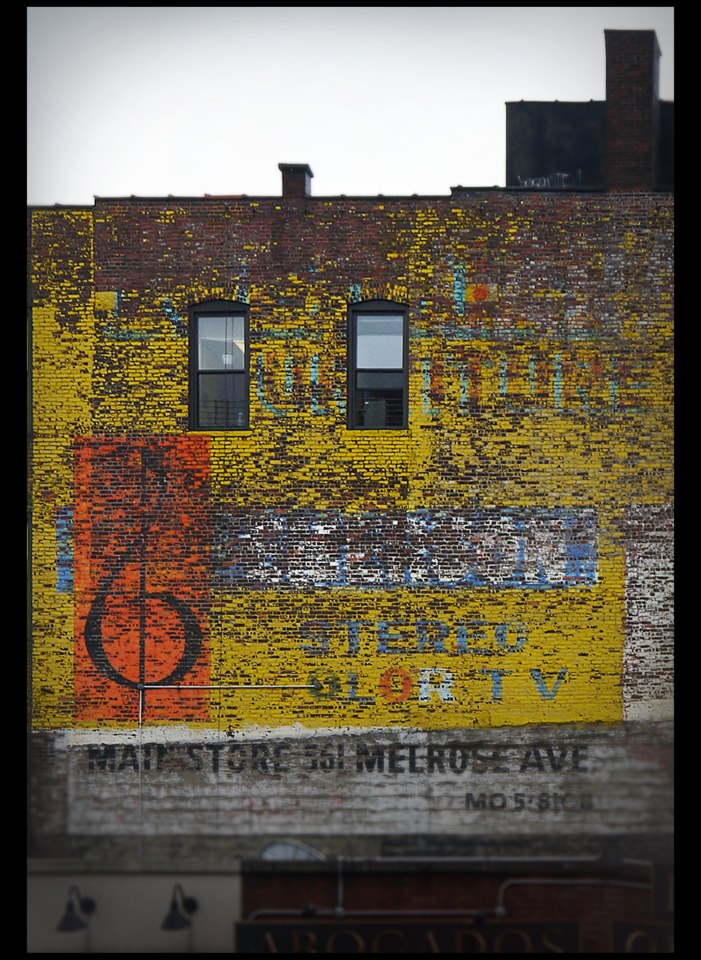 Emerson/Stereo/Color TV – Harlem, NYC 7/12
Emerson Phonograph Co. began in 1915 and consistently adapted to meet consumer demands. The Emerson logo is the "G-Clef," seen in the left part of the photo. Emerson was an industry leader in the production of TV's and VCR's during the 80's. I think there was an Emerson VCR in every home i ever went in. I think we still have one in storage. Time flies.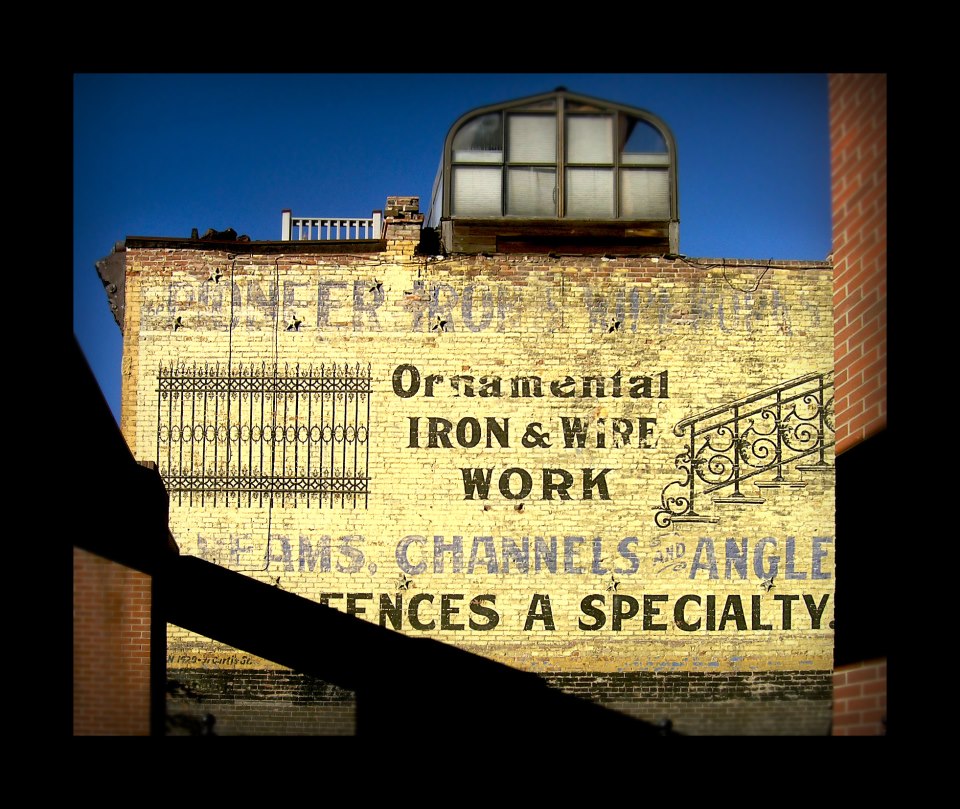 Photographed by Rob Morgan in Denver CO, September of 2010.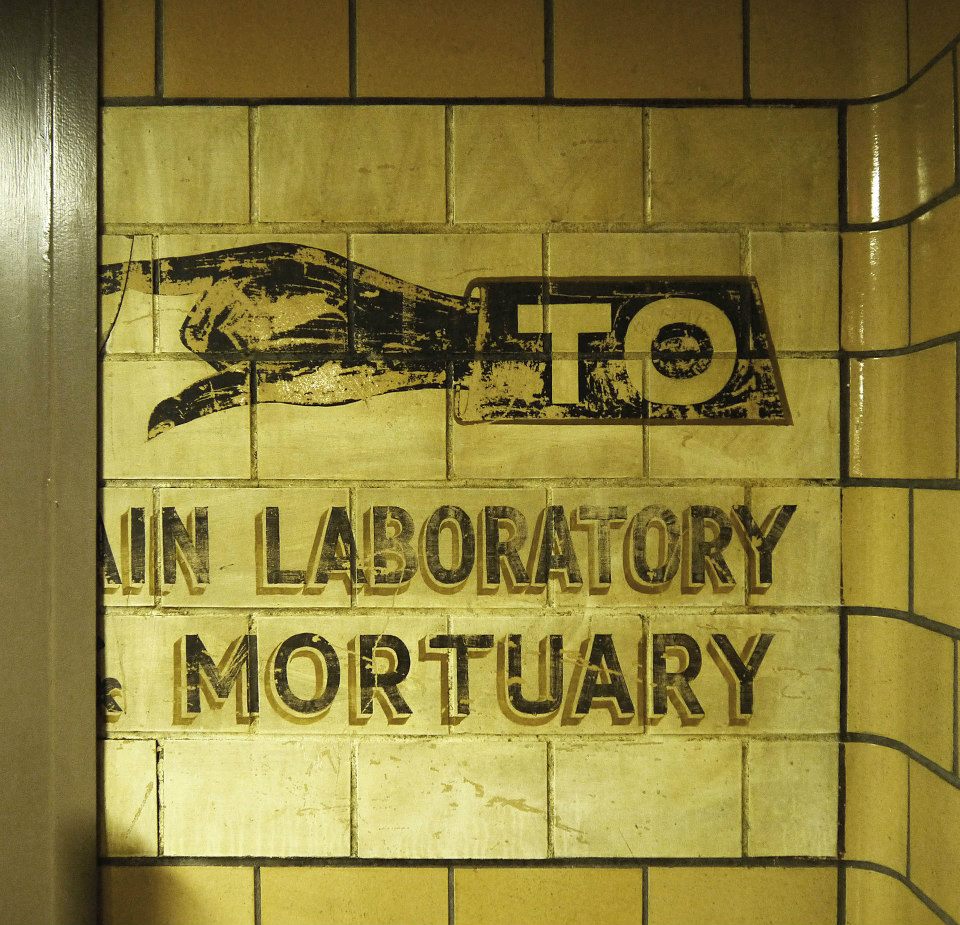 Roosevelt Island in the Goldwater Hospital April/ 2013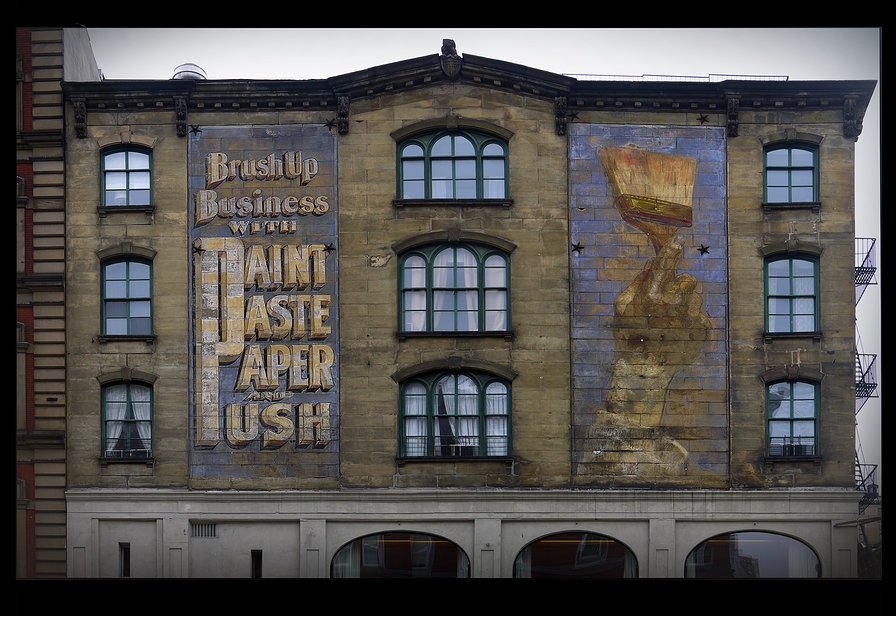 Tribeca, NY 4/12 – 
The 4 P's are: Paint, Paste, Paper & Push.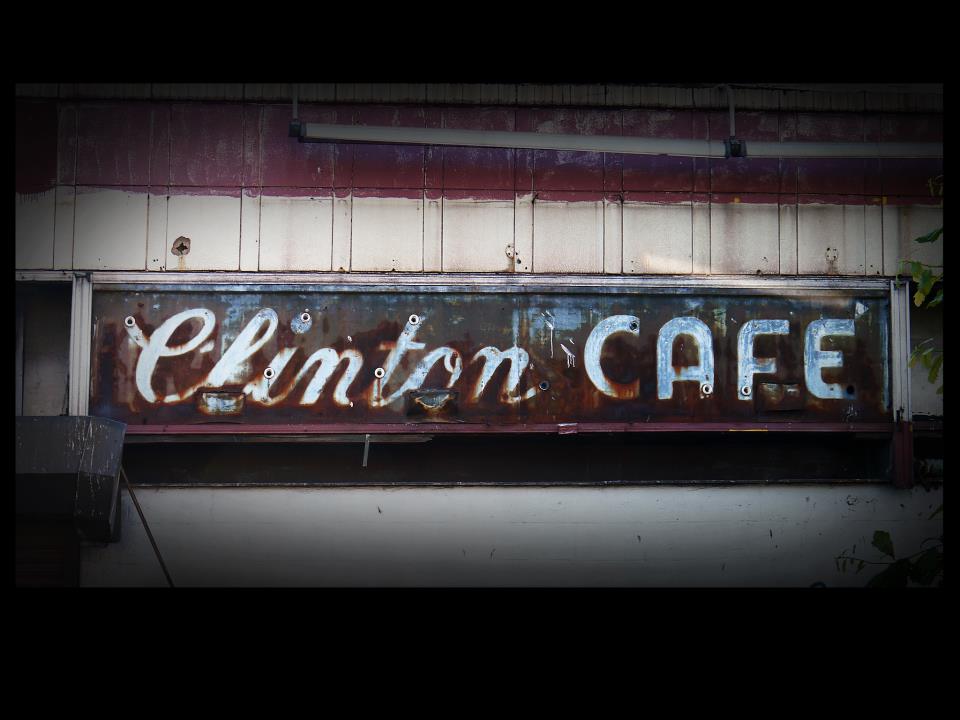 Clinton Cafe – Red Hook Brooklyn, NY 6/12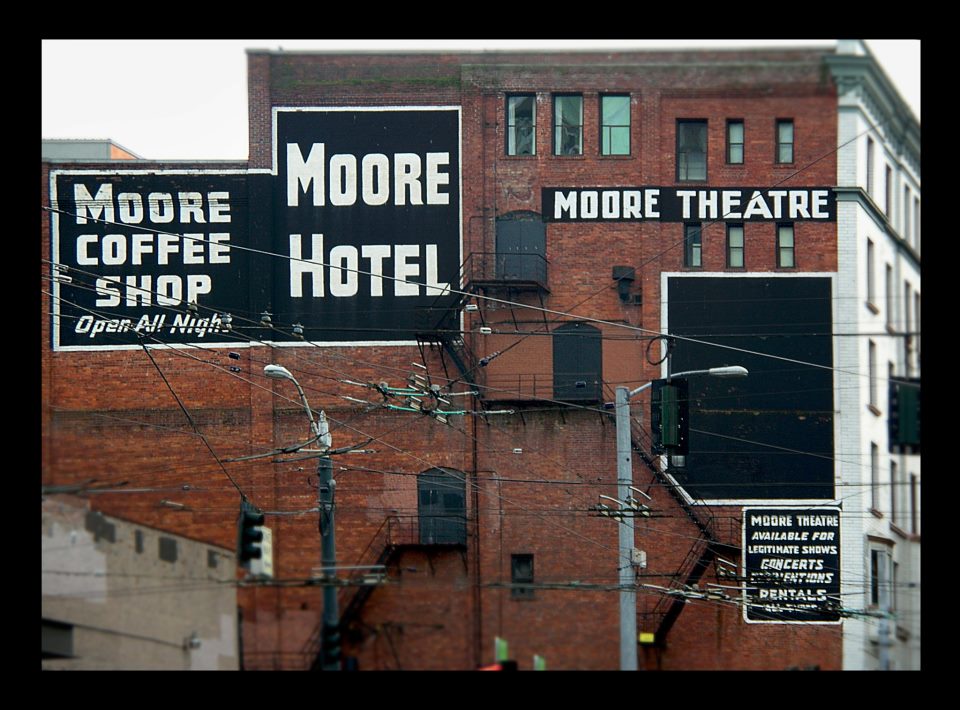 Moore Coffee Shop, Hotel & Theater – Seattle, WA 4/10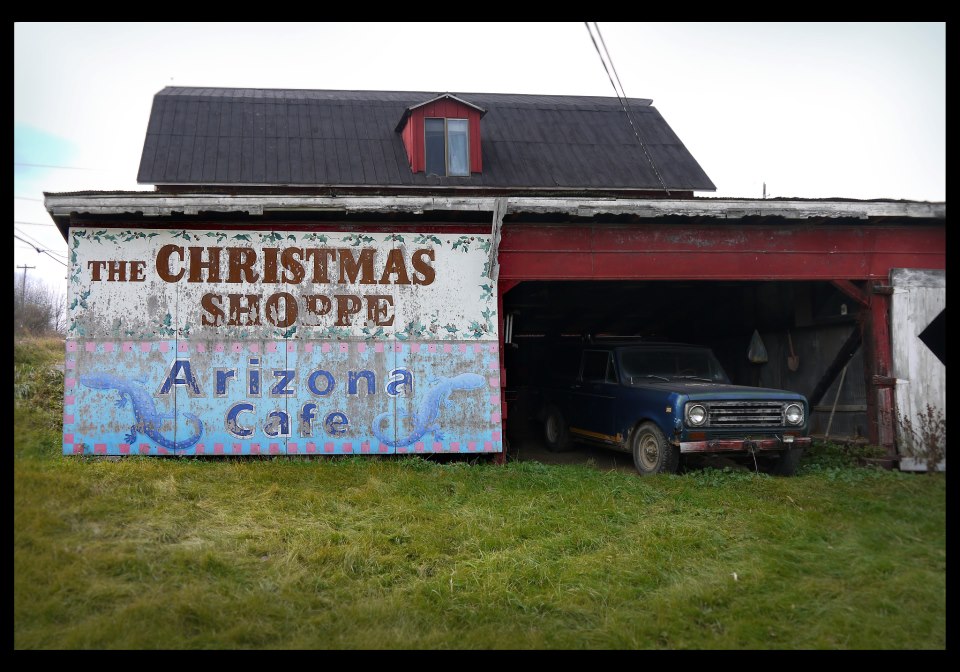 The Christmas Shoppe/Arizona Cafe – Dansville, PA 11/12
On a recent return trip from the Midwest we googled for a place to stop for lunch near Dansville PA. The Arizona Cafe was highly recommended, but when we got there no one was home . . .they were out to lunch! What they did have was a great barn sign for the place. Oh, BTW- we did eat at BJ's Steak & Rib House, which was delightful. Try the veal. .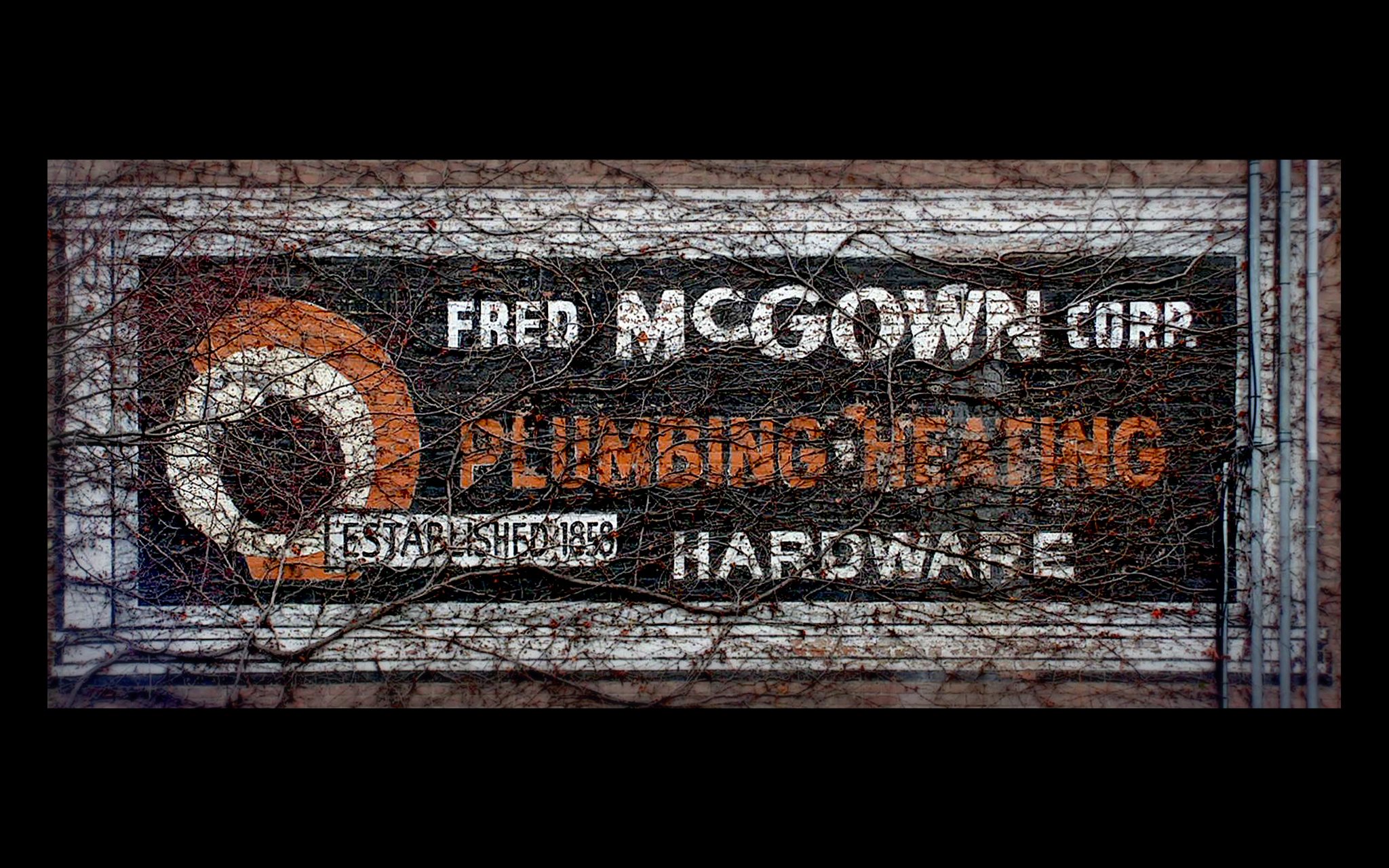 Fred McGownCorp. – Plumbing, Heating & Hardware Established in 1858 – Cooperstown, NY 11/06
Kellsboro is short for Kellsboro Jack, who was an award winning horse famous in Cooperstown. Fred McGown's shop closed in the late 1970's and was the oldest shop of it's kind in Cooperstown. The ivy has protected the sign which has it's red and black Cooperstown High School colors.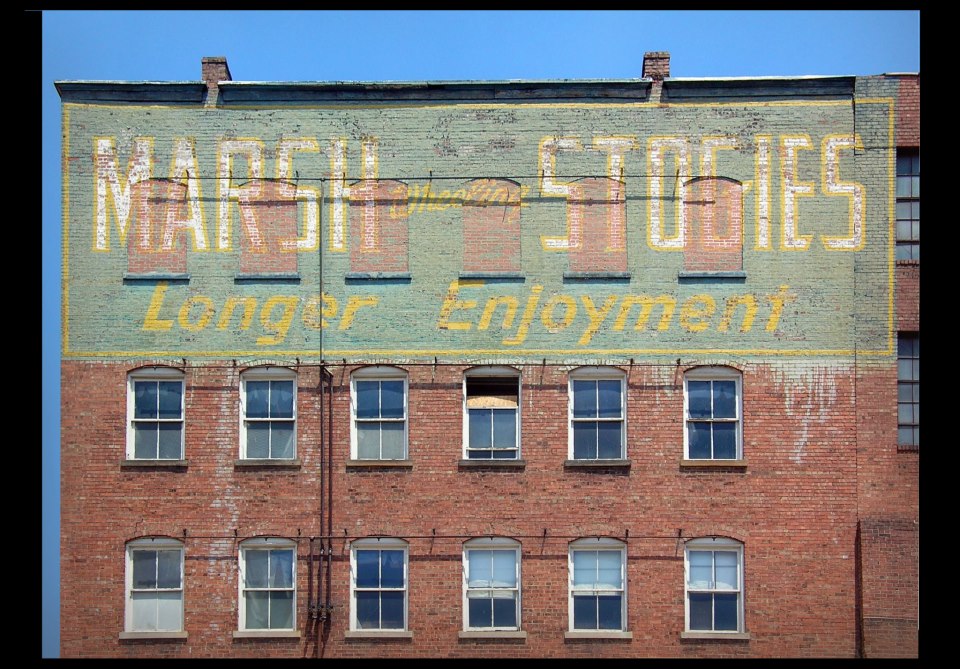 Marsh Stogies – Wheeling WV 8/10
Stogie (slang for Conestoga Wagon) dates back to when the german settlers of Pennsylvania that headed out west in the 1700's. Mifflin M. Marsh sold hand-rolled stogies from his market basket over his arm to travelers and steam boat crews at the Wheeling wharf. Because so many customers were coming through on conestoga wagons the nickname "Stogies," was born. Marsh Wheeling Stogies was established in 1840, and Wheeling WV was the center of this cottage industry. After World War II the Marsh factory employed a peak number of 600 employees. The Marsh Wheeling Stogie factory closed in 2001.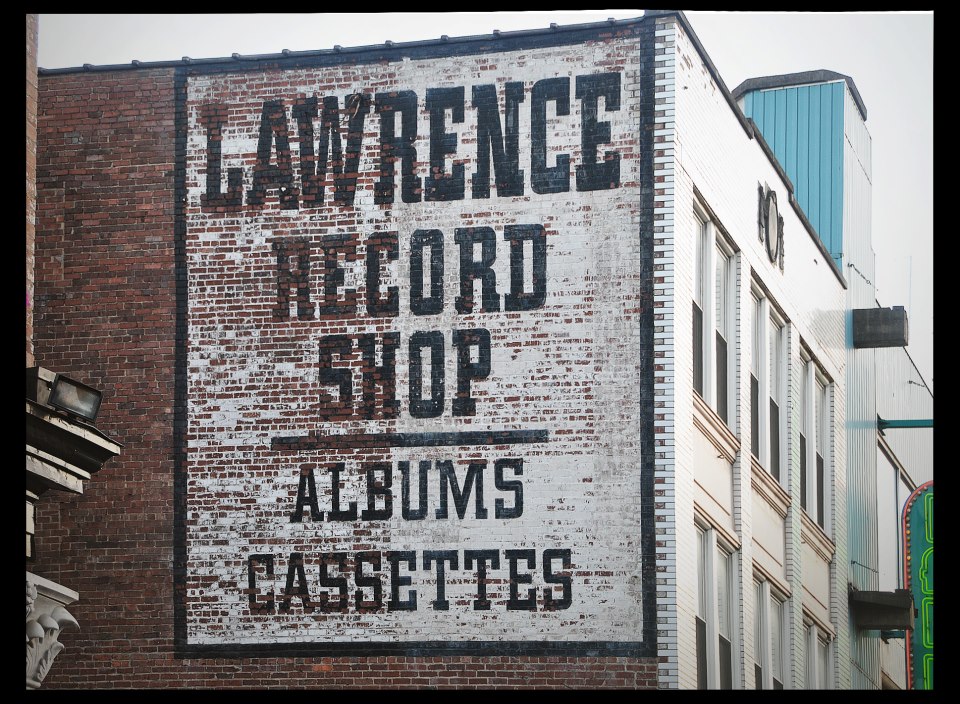 Lawrence Record Shop – Nashville, TN 7/11 (photo by Tim Read)
Welcome to the LAWRENCE RECORD SHOP in the heart of music city since 1954!
As stated on the home page:
With four floors and a 180 foot depth our store offers a vast selection of CDs, LPs (all new and factory sealed), 45 rpm records and Cassettes. Spread the word that we still have vinyl records. 
We are continuously adding to our inventory and we do our best to keep this site up to date. If you don't see it here, check back often or contact us with your want list. We will be glad to research your lists and get back to you soon as possible. If we don't have an item, we will try to direct you to a source that has. Give us a try and see if we can locate that hard to find item you have been searching for.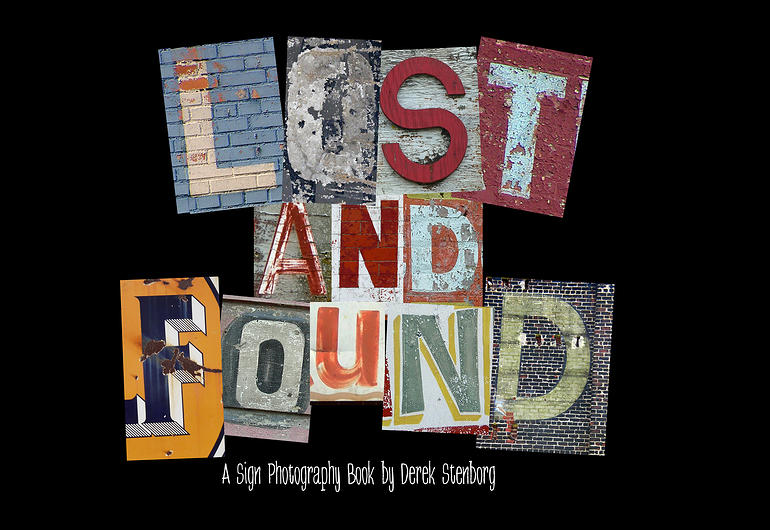 This would probably make a great Christmas gift (for yourself).
:::
YOU MIGHT ALSO LIKE:
.