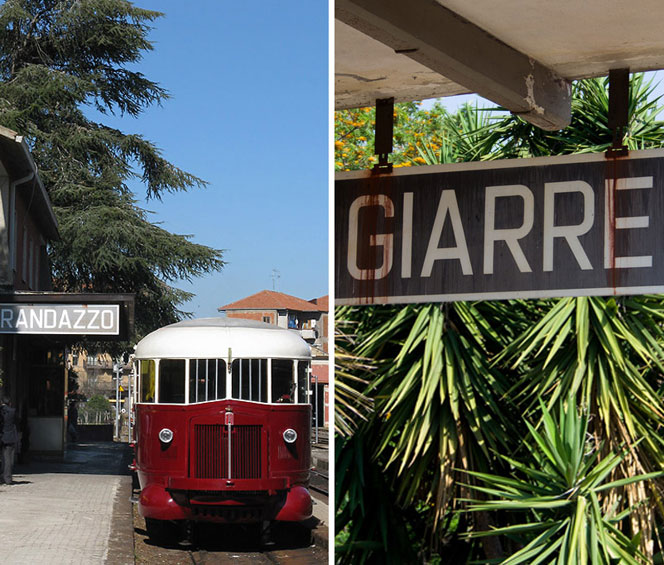 Sometimes, life in the slow lane isn't such a bad thing, especially when it's on a charming old train that runs a circle around the slopes of Mount Etna …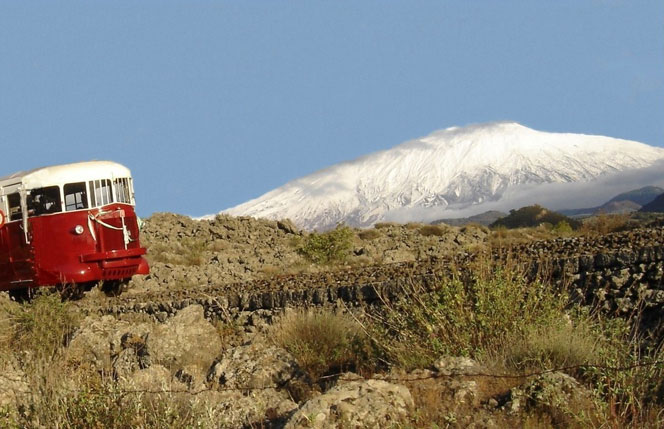 Take a ride on the Circumetnea Railway and you'll be traveling on the same rickety tracks that were laid down in 1895 for the 19th century steam trains of Sicily. For nearly 130 years, this little-known old railway has been taking travellers on a one-of-a-kind journey from the seaside towns of Catania to Riposto via one heck of a scenic route around the snow-capped Mount Etna.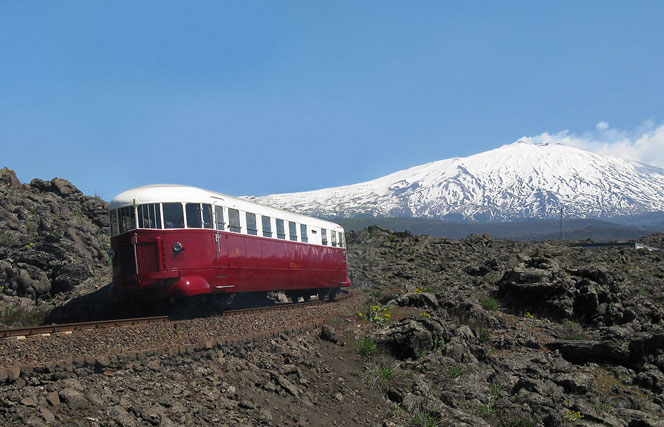 Italian novelist Edmondo De Amicis remembers 'one of the greatest train rides in Europe' in his "Memories of a Sicilian Journey", circa early 1900s:
"My gracious reader, should you one day go to Catania, remember to take the Circumetnea and you will declare it the most enchanting circular, seven-hour journey on the face of the earth. This railway that […] runs through an earthly paradise, interrupted here and there by hellish areas […], is all in all a sequence of wonderful views of Mount Etna and the sea, of gardens and lava, small extinguished volcanoes and lush green valleys, pleasant villages and forest patches – those old oak, beech and pine forests… through vineyards, olive tree groves, vast almond orchards, and chestnut groves, passing "over blooming hills, overlooking delightful green valleys, white villas, small churches, winding little roads between dark spots of orange, tangerine and cedar tree groves, along silver streams that look like strips of glistening snow under the sun…"
In 1937, the steam trains were replaced with the more efficient Fiat ALn 56 motor coaches under Mussolini, better known as the Littorine. The handsome art deco train cars chugged to altitudes of 1,000 meters and stopped at small villages along the way.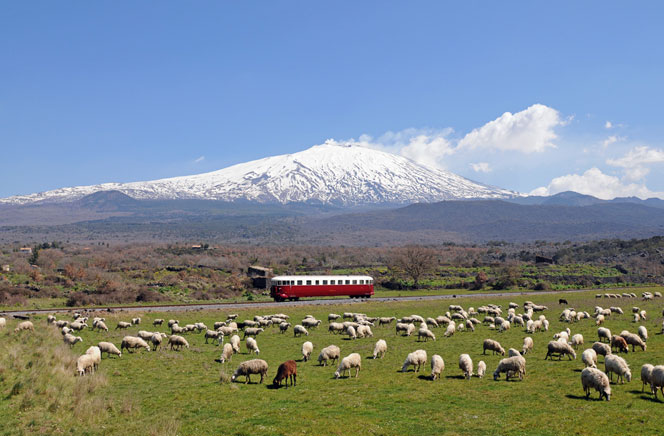 In the 1980s, the Littorine went into retirement and disappeared from the Italian railways entirely, most sent to the junkyard for destruction while a select few have ended up on display in museums around the world. But on the island of Sicily, two survived inside warehouse in the town of Bronte and in recent years, each summer, these old 1930s trains come out of hiding for what could be their last ride around Mount Etna…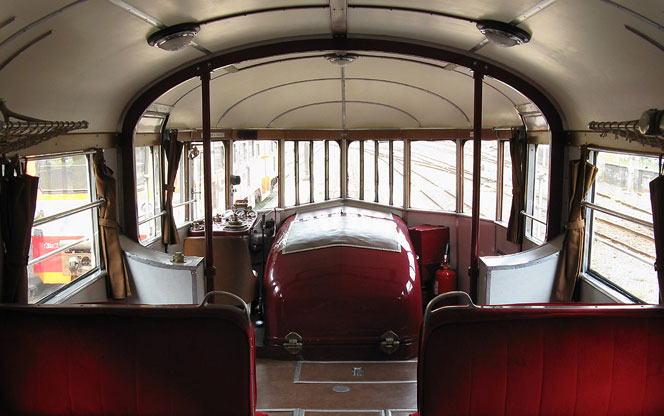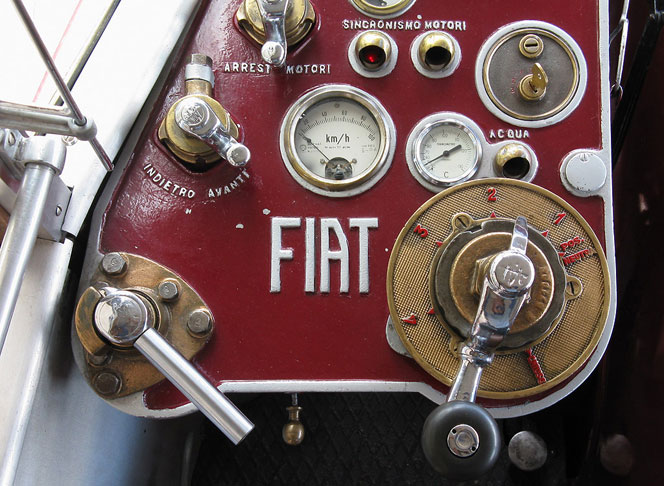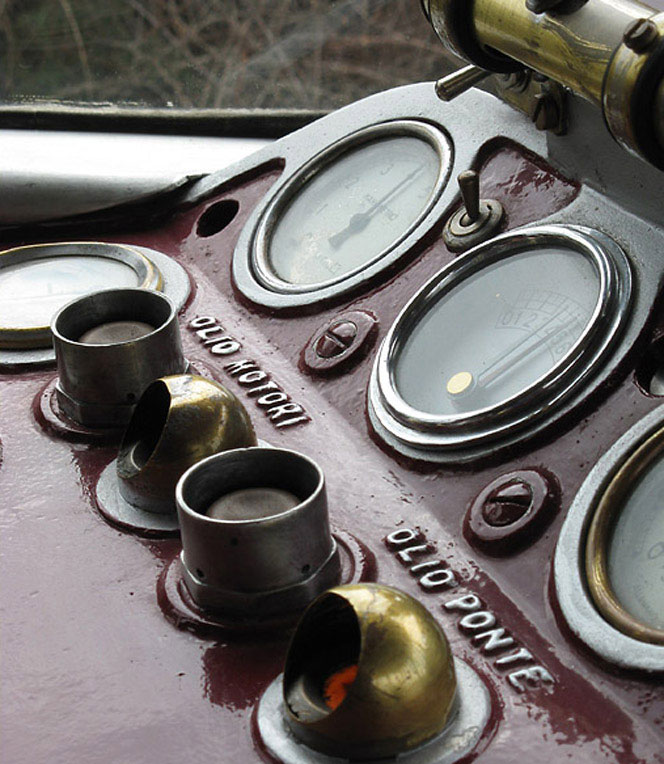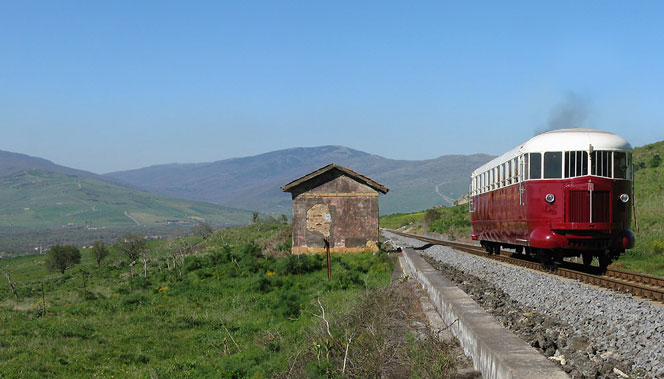 The FCE (Ferrovia Circumetnea railway) run special summer excursions on the vintage Littorine trains, with lunch and visits to various sights included. Information is supposed to be on the FCE's official site, but just like the trains and most things in Sicily, this website hasn't kept up with the times and it's a little difficult to navigate or find any information in English. I suggest getting in touch with the local Sicilian tourist office or check with your hotel's concierge to make enquiries and act as a translator. Bear in mind that the FCE is a small and private railroad that has no association with the Italian National Railway, so the best knowledge is most likely to be found locally.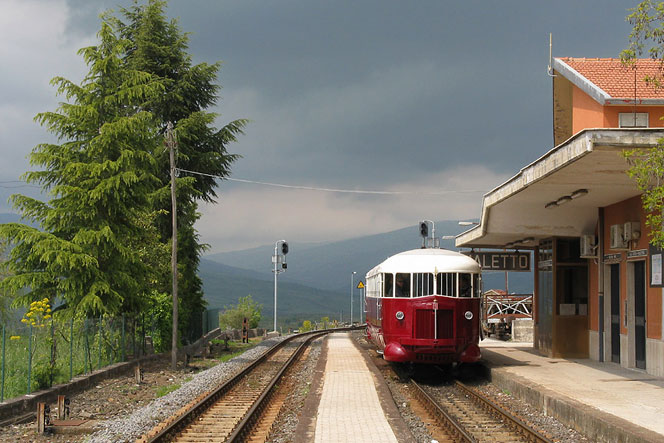 Think of it like tourism back in the day; don't expect it to be easy to plan but if you take the time, it promises to be a very special and off-beat travel experience through time.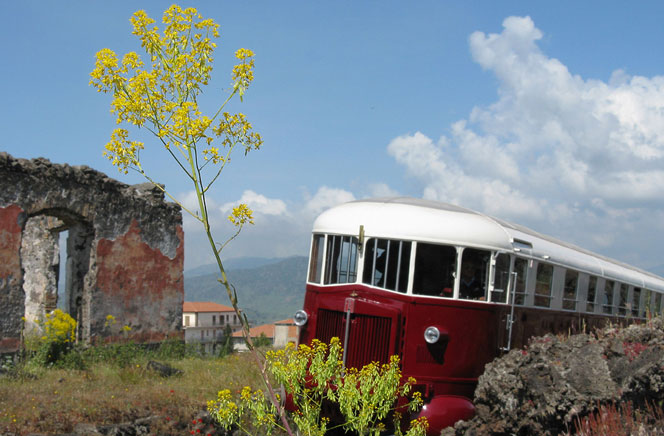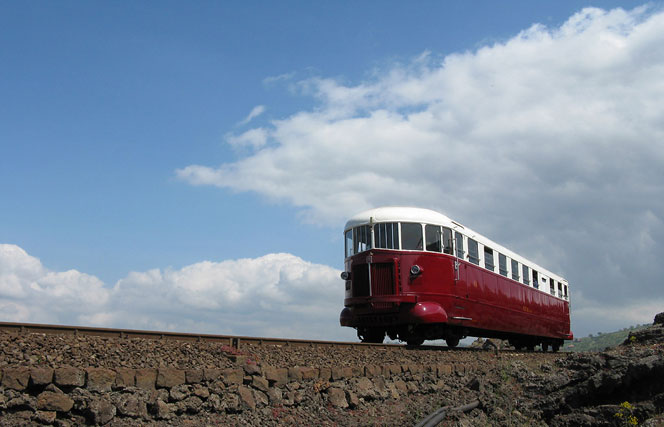 Note: Regular FCE trains around Mount Etna run all year round (and they're still relatively vintage in comparison to modern train cars, most are 1950s era).
More information can be found here, it's also worth checking out the tips on Trip Advisor (good and bad) and here is the Ferrovia Circumetnea official website (being as helpful as it can be in it's own way).
Images by Giorgio Stagni via Italian Ways