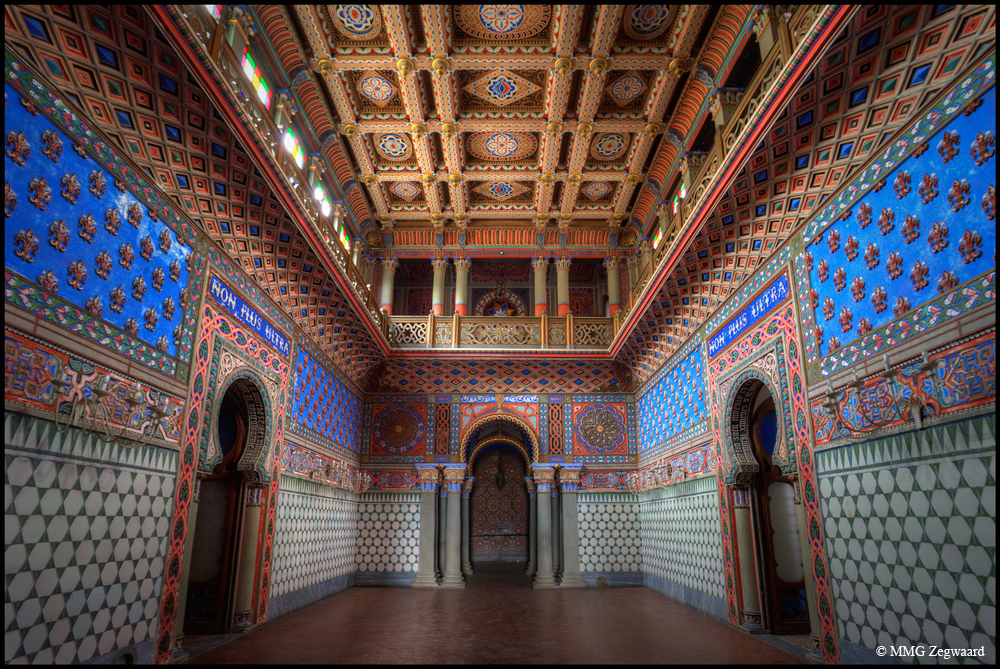 The Castello di Sammezzano is a show-stopper, a jaw-dropper. Hidden away in the Tuscan hills of Northern Italy, this electrifyingly beautiful Moorish castle was built a whopping 400+ years ago in 1605, and for more than two decades it was neglected,  sitting empty and vulnerable to vandalism — until now. Once on the brink of becoming one of our planet's grandest architectural losses, it has now been fully restored and is on the market for $18, 326, 206.
There are 365 rooms in the Castello di Sammazzano, one for every day of the year. The Moroccan-style palatial villa is a labyrinthe of exquisitely tiled rooms, each one intricately unique. Originally built by a Spanish noble, Ximenes of Aragon in the 17th century, it wasn't until the 19th century that the castle would find its arabian identity and be transformed into the etherial palace it resembles today.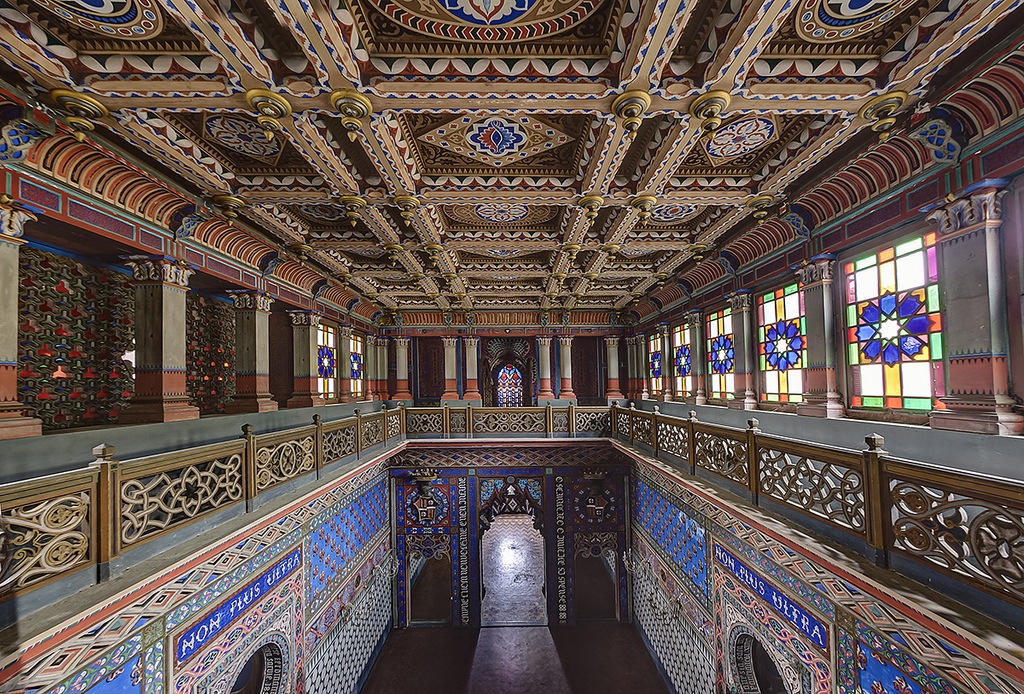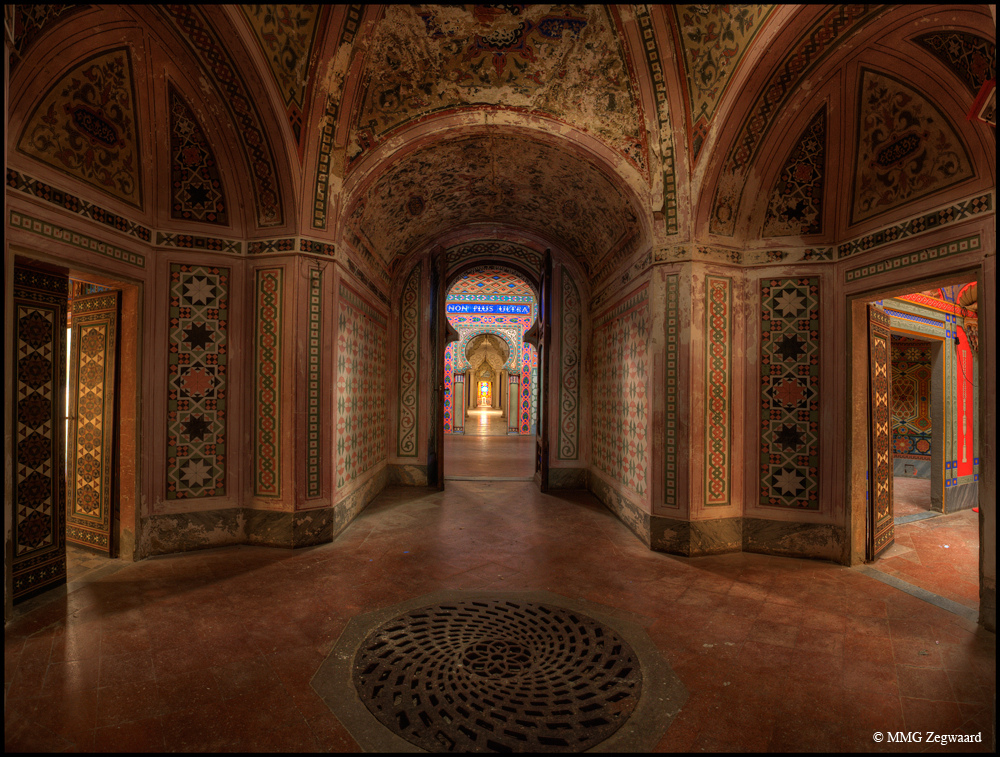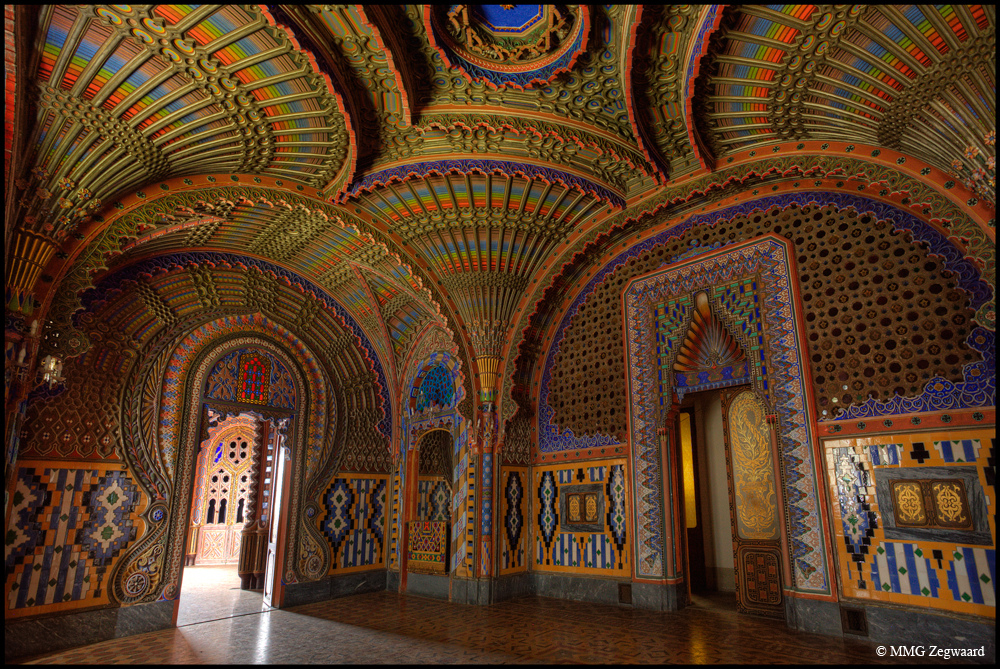 This is all owed to its inheritor, Marquis Ferdinando Panciatichi Ximenes, a largely forgotten but key cultural, social and political figure in Florence when the city was the capital of Italy. Ferdinando, who lived and died at the property, spent 40 years planning, financing and realizing this exotic castle that would become the most important example of orientalist architecture in Italy– only to be left to ruin at the hands of modern-day investors.
After the Marquis' death at the end of the 19th century, there was a period of uncertainty for the property and historical records appear to be rather patchy. During the war, the Germans came looting, stealing mainly from the castle's surrounding park that had once been considered the largest and most exotic in Tuscany. They took many important statues and fountains of Moorish style, as well as an entire bridge and a grotto featuring a statue of Venus. When the war ended, the castle became a luxury hotel, restaurant and bar.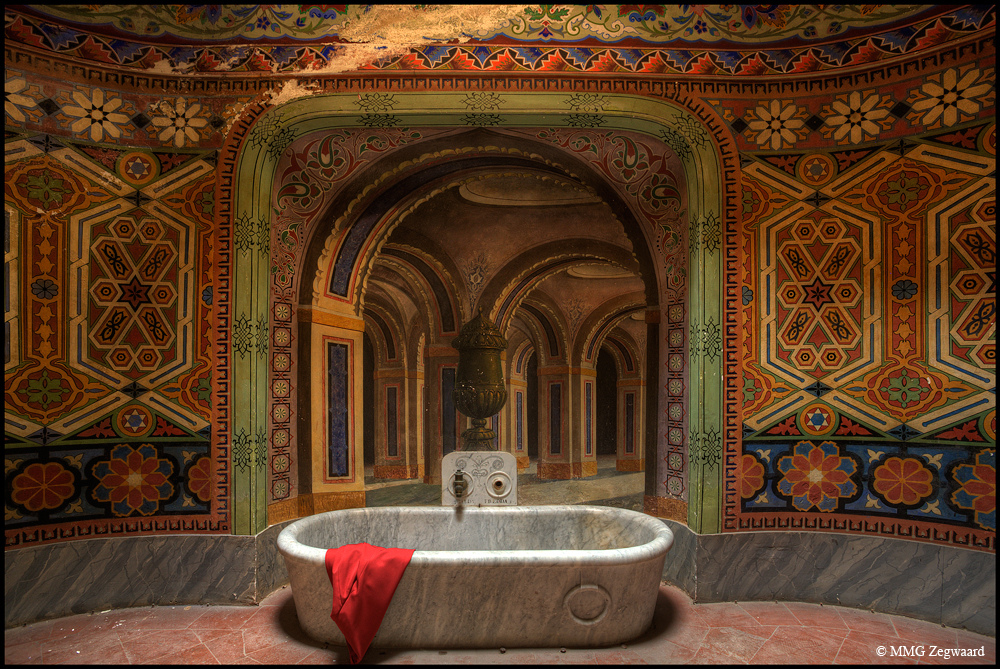 Unfortunately there appears to be little photography of the villa during this period, I couldn't even get the name of the hotel, which reportedly closed its doors in 1990.
These are the only photos I've come across…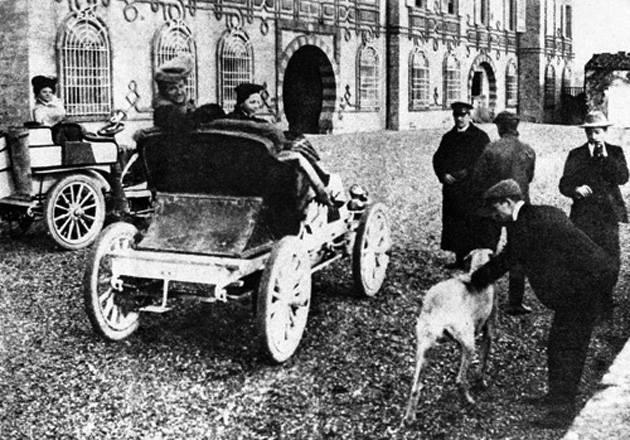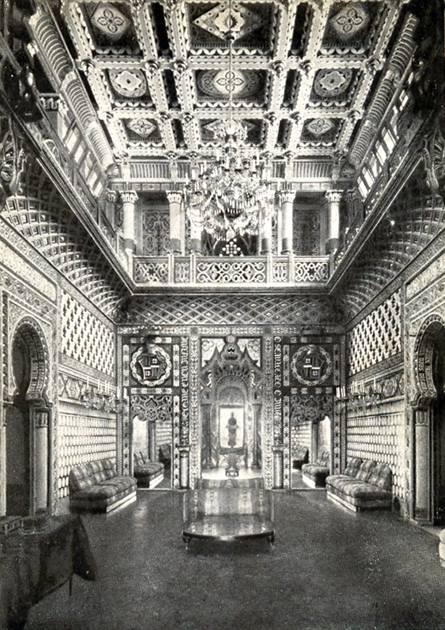 For a decade, it stood without a master of the house until 1999, when a British company ceremoniously bought the Castello di Sammezzano at auction. But still, the castello would remain unoccupied; it's vaulted rooms and archways empty and unappreciated.
The plan for Sammezzano called for an 18-hole championship golf course and a large sports facility and clubhouse. But construction hadn't yet begun when the investment company ran into "economic issues" and the castle was forgotten, left to fall into an extreme state of disrepair. The exterior damage by vandals and the weather is fairly evident. On the inside, many windows were broken, railings cut, chandeliers and rosettes stolen.
Over the years, acquisition of the property went back and forth without any success. In 2013 a local non-profit committee was founded to help raise awareness of the increasingly decaying castle.
In 2014, the property had been quietly sold to the global developer, Palmerston Hotel & Resorts and the plan was to develop it into a "luxurious sporting resort, incorporating a boutique hotel, apartments, spa and country club with golf, tennis and various sporting amenities". That project fell fell through and the house went for auction again in February of 2016.
Fast forward to 2018. In one of those rare, real-life-fairytale moments, the monumental castle has now been restored to its former glory by Ferdinando Panciatichi Ximenes d'Aragona and just hit the market for $18,326,206 with Coldwell Banker Luxury. They have even provided some up to date images for us to oggle at:
Interior furnishings for this might be a bit of a beast, however, when every inch of the place is already a "statement piece" (not that we'd mind, of course)…
Now that this arabian castle is restored to its former glory, we're dying to know who will shell up the small fortune required to call it home. Then we can start knocking on its door for a spot of mint tea under those otherwordly ceilings…
Visit the Coldwell Banker Luxury website to learn more, take a virtual tour of the castle, and organise a visit. You can even buy it if you are up for the challenge.