The credits have rolled on the last late-night screening, the box office curtain is closed, the ushers have done their rounds and popcorn machines are turned off. Now is our chance; we emerge from our hiding place in the back row. The cinema is ours.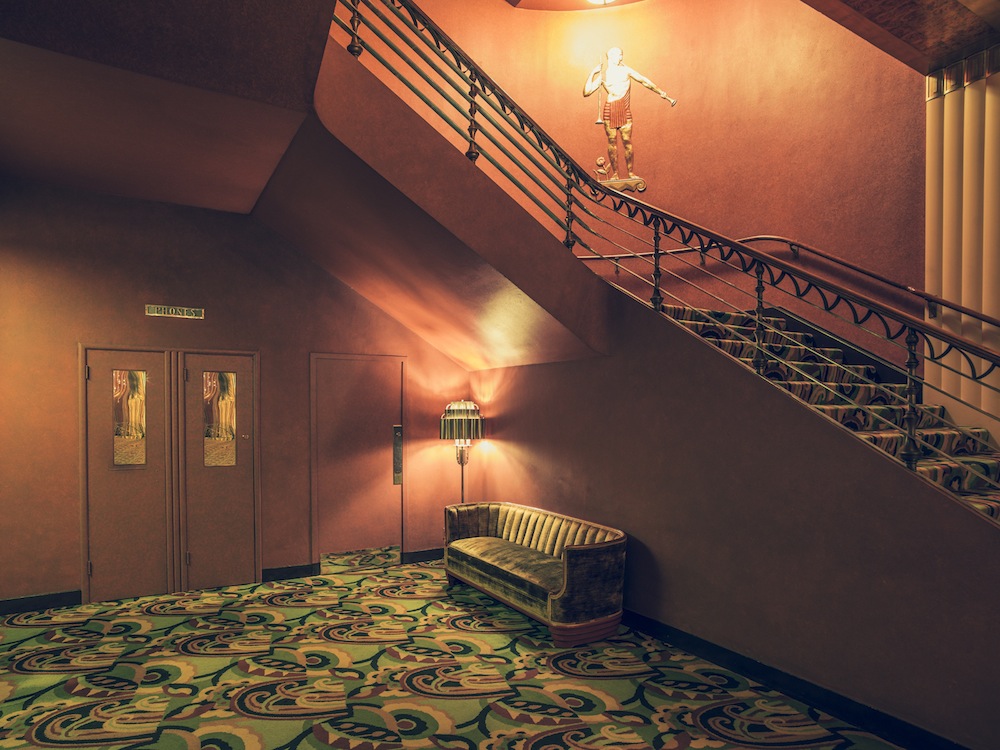 This is the sort of private tour that French photographer Franck Bohot likes to take you on when hunting for California's most incredible Art Deco spaces …
The Paramount, Oakland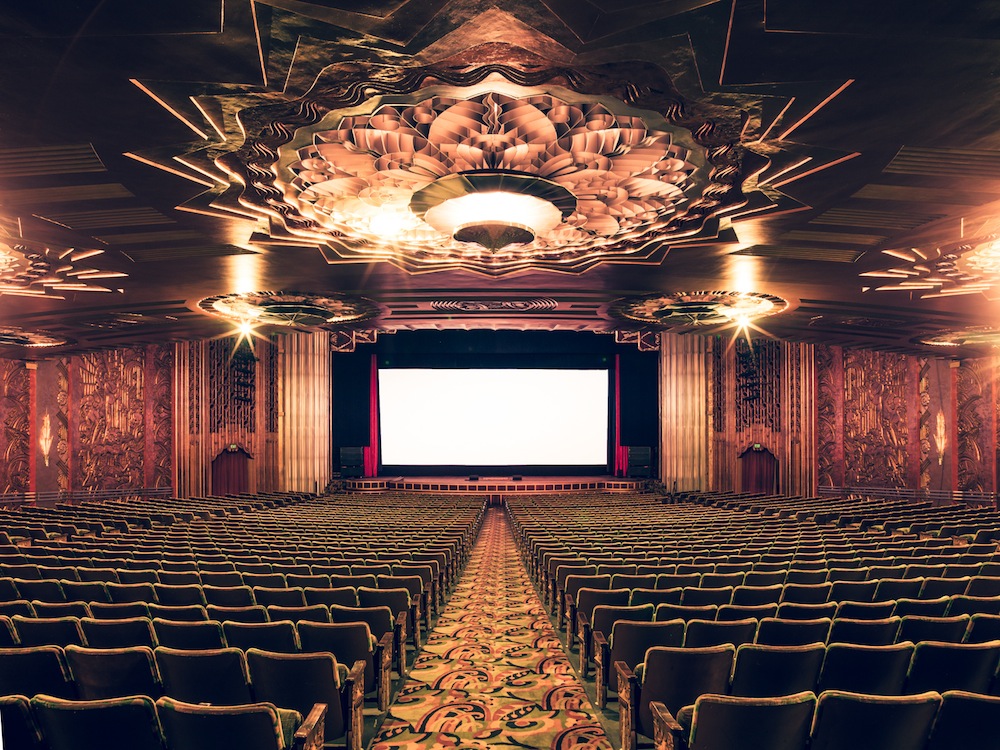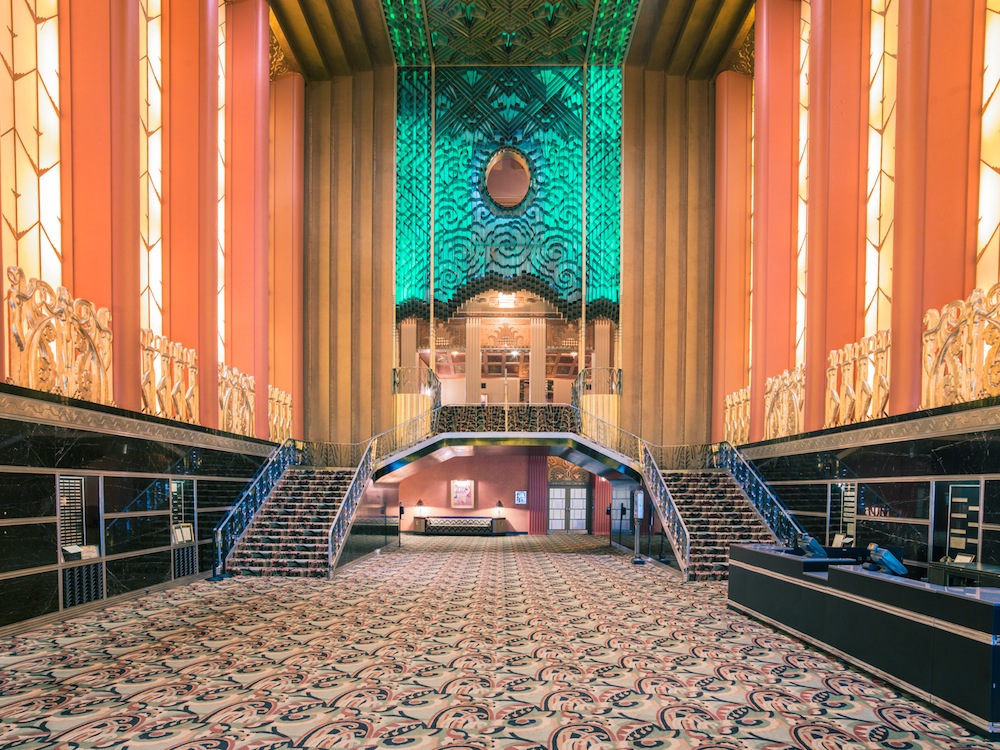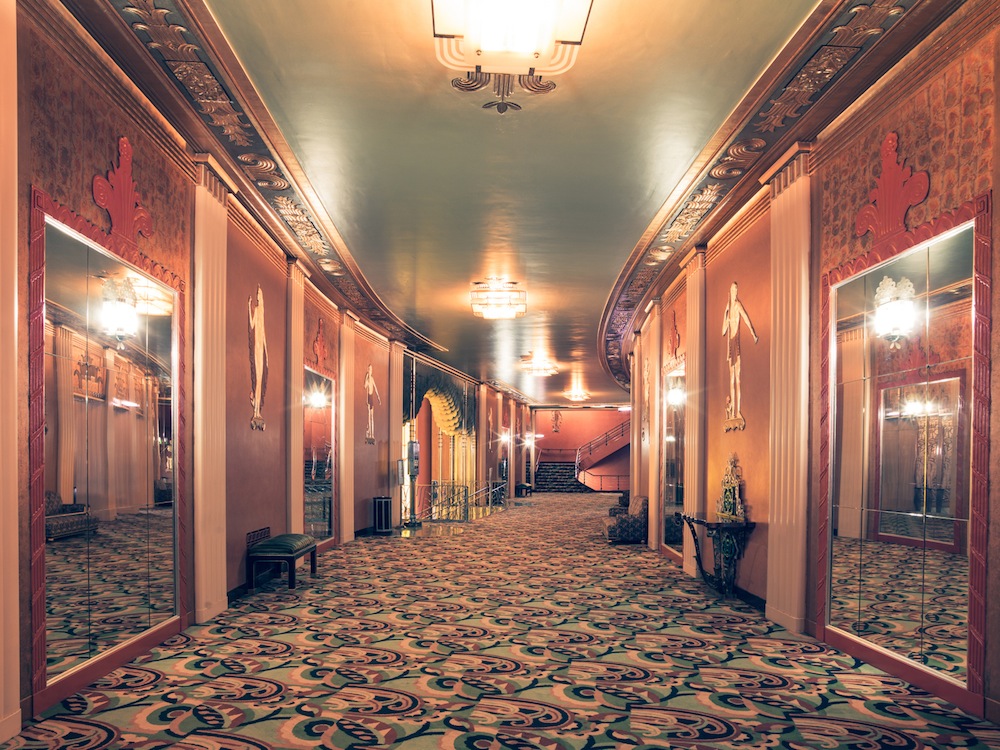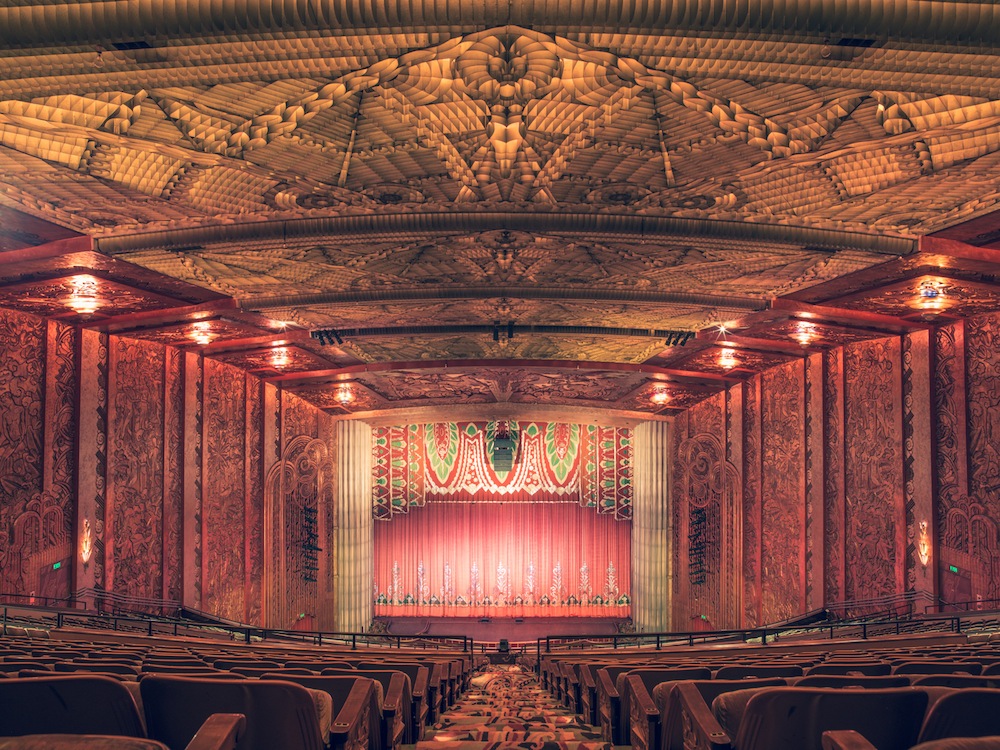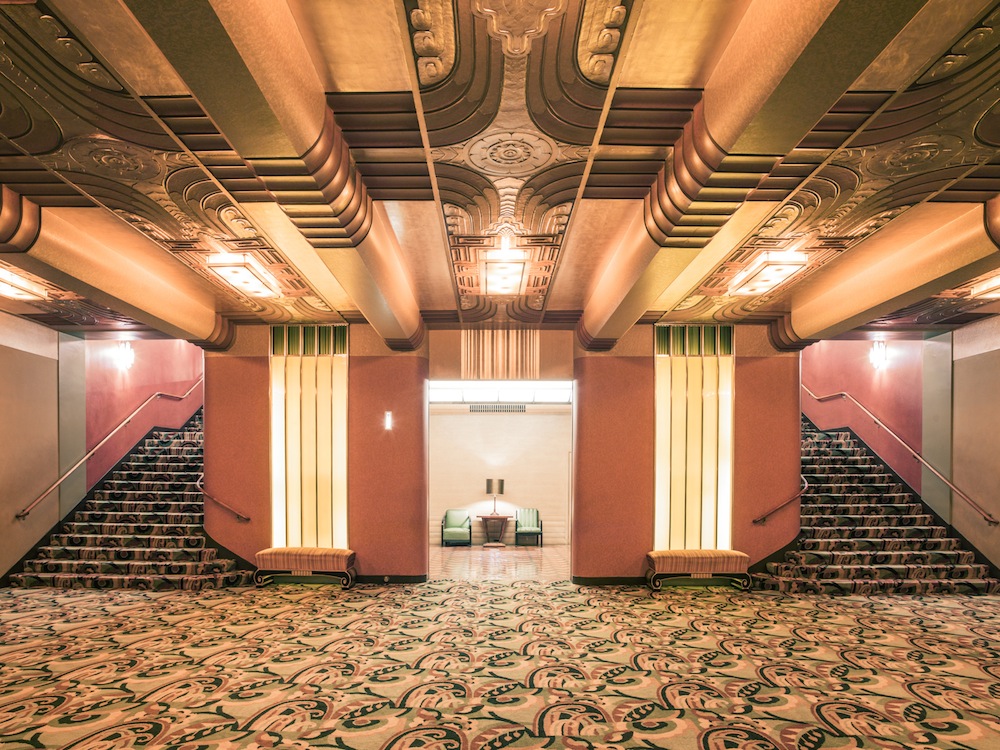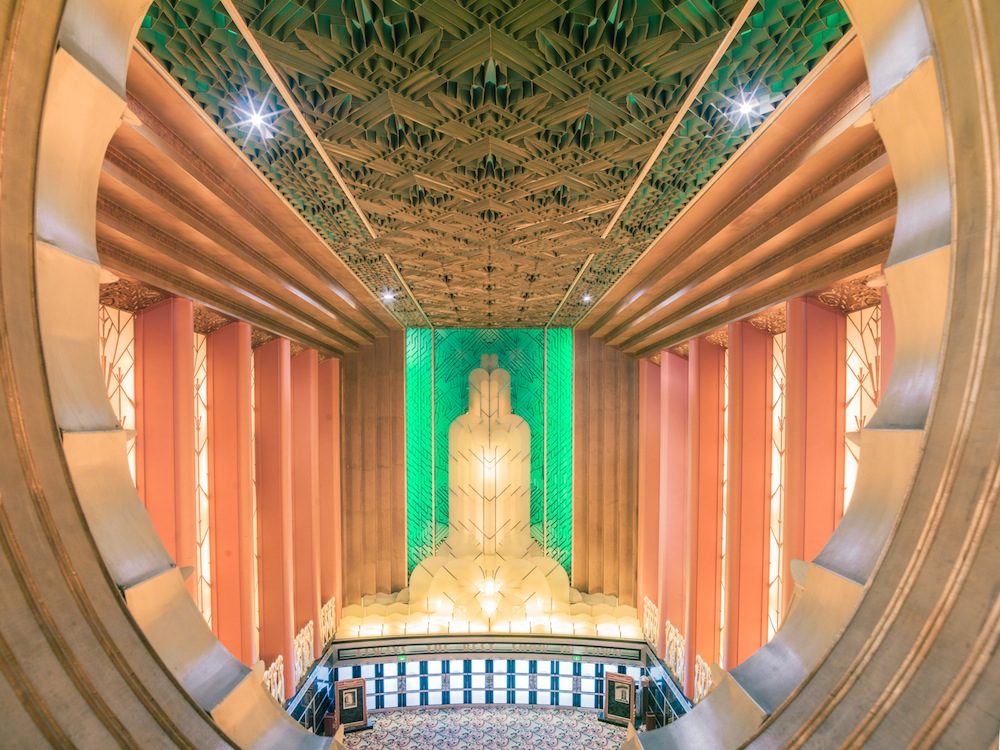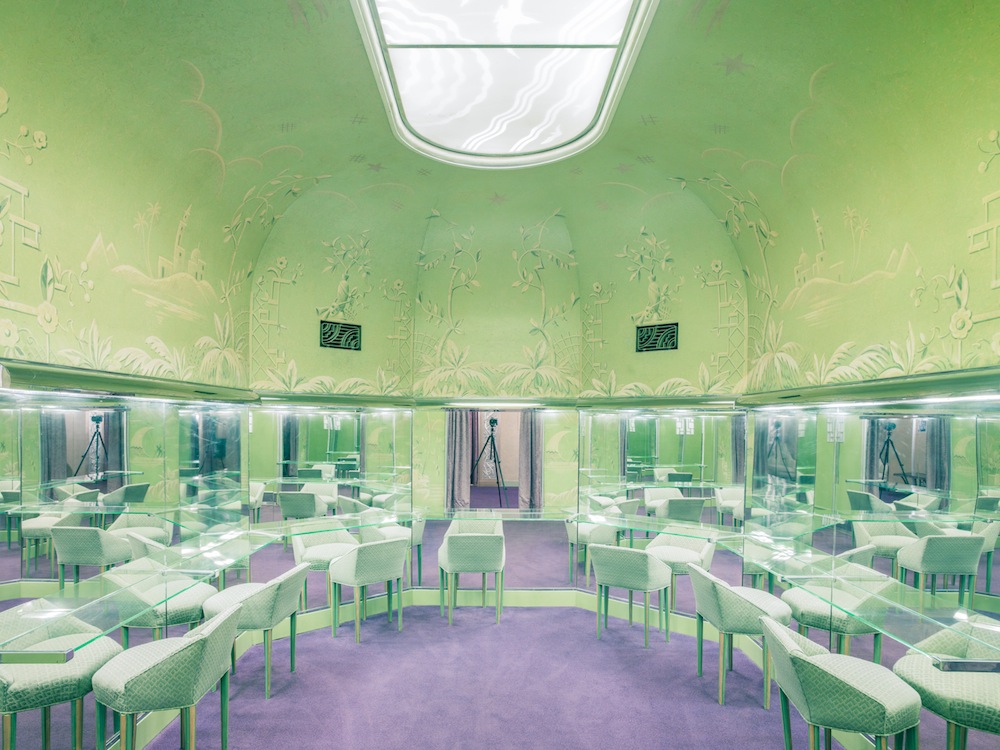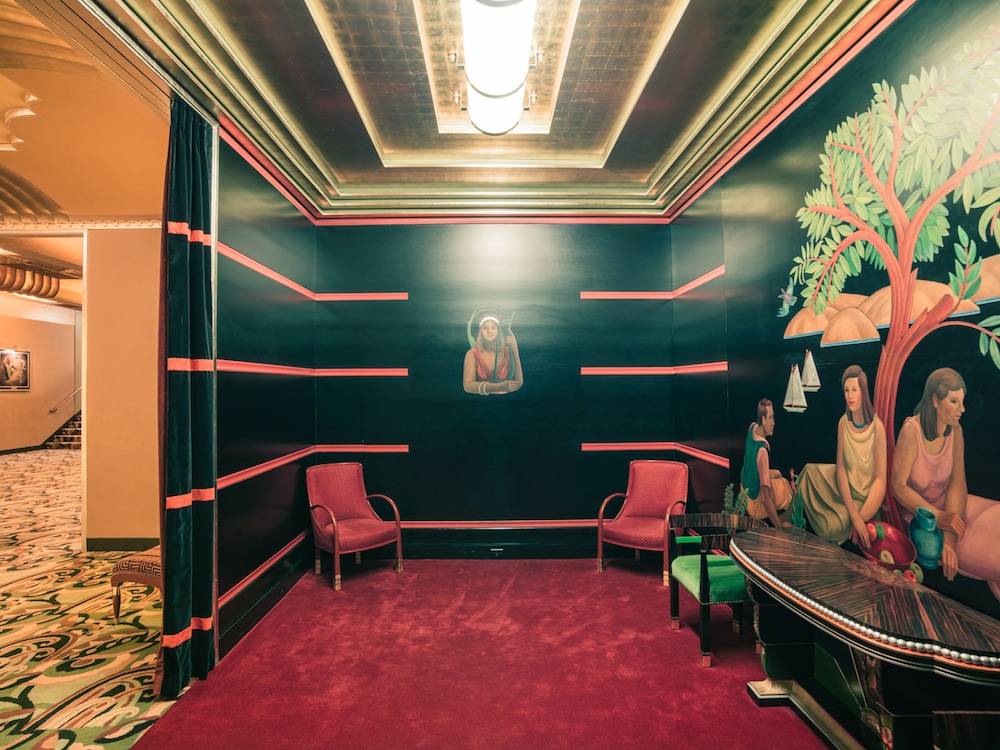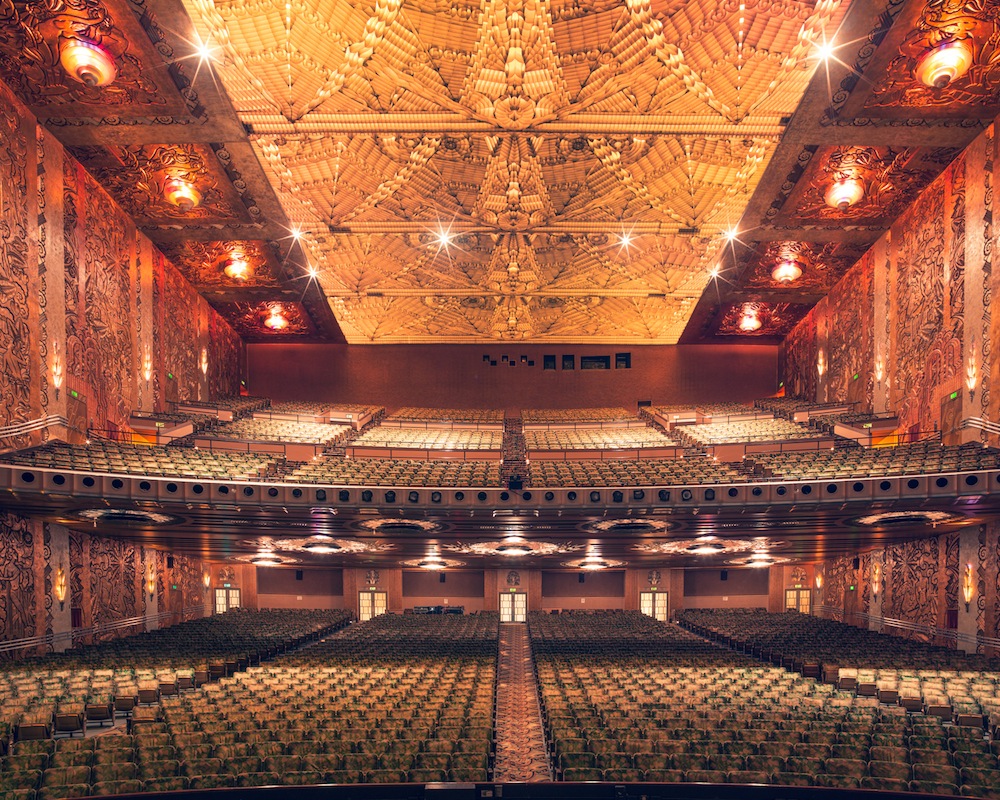 Oakland's Paramount Theatre is one of the finest remaining examples of Art Deco design in the United States. Completed in 1931, after its initial brief blaze of "movie palace" glory in the 1930's, this remarkable auditorium suffered three decades of neglect and decline until its rescue by the Oakland Symphony, the City of Oakland and numerous private donors. A painstaking and authentic restoration was completed in 1973 and the theatre was entered in the National Register of Historic Places, and in 1976  the Paramount Theatre became a California Registered Historic Landmark and in 1977, was declared a National Historic Landmark. The theatre hosts a year-round schedule of popular music concerts, variety shows, theatre, and of course, movies. Website / Facebook
Orinda Theatre, Orinda, CA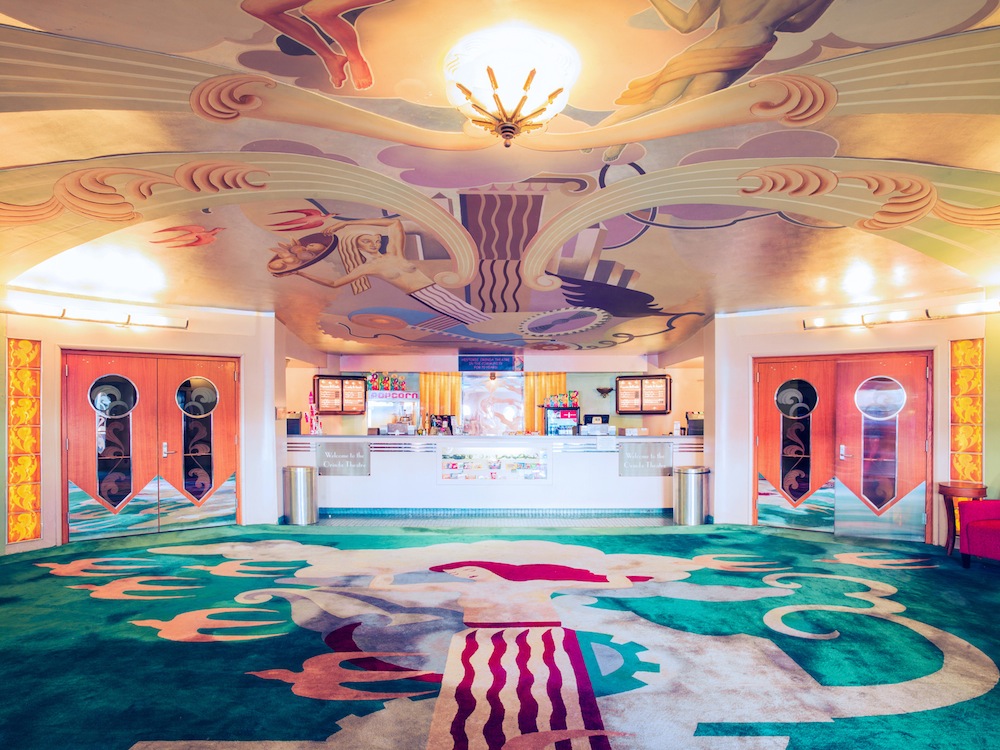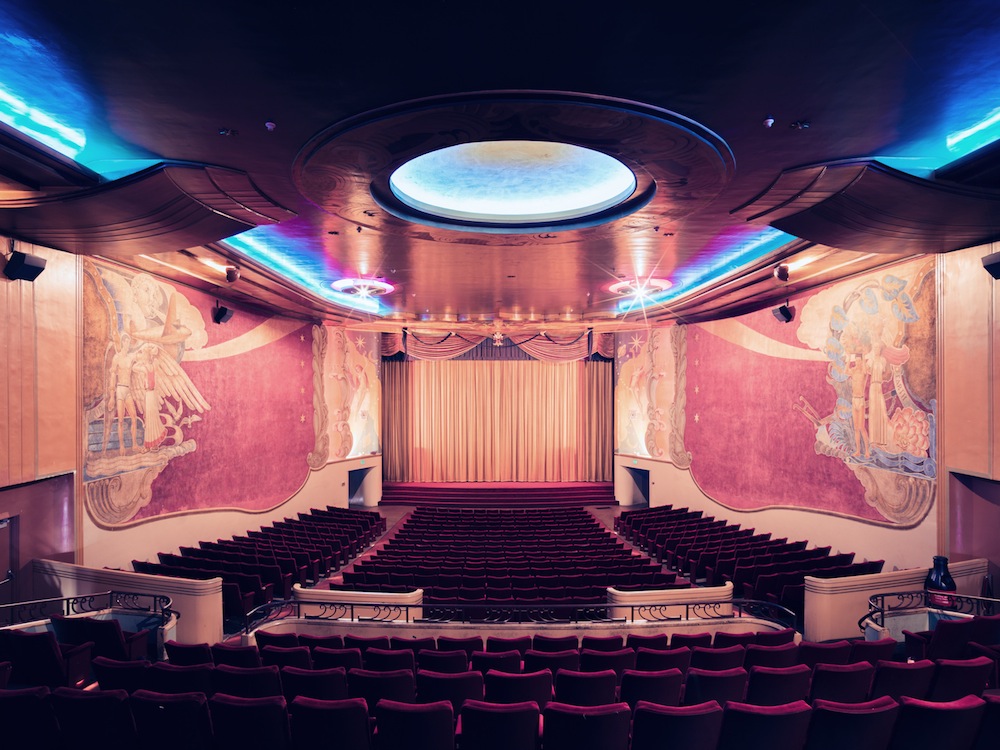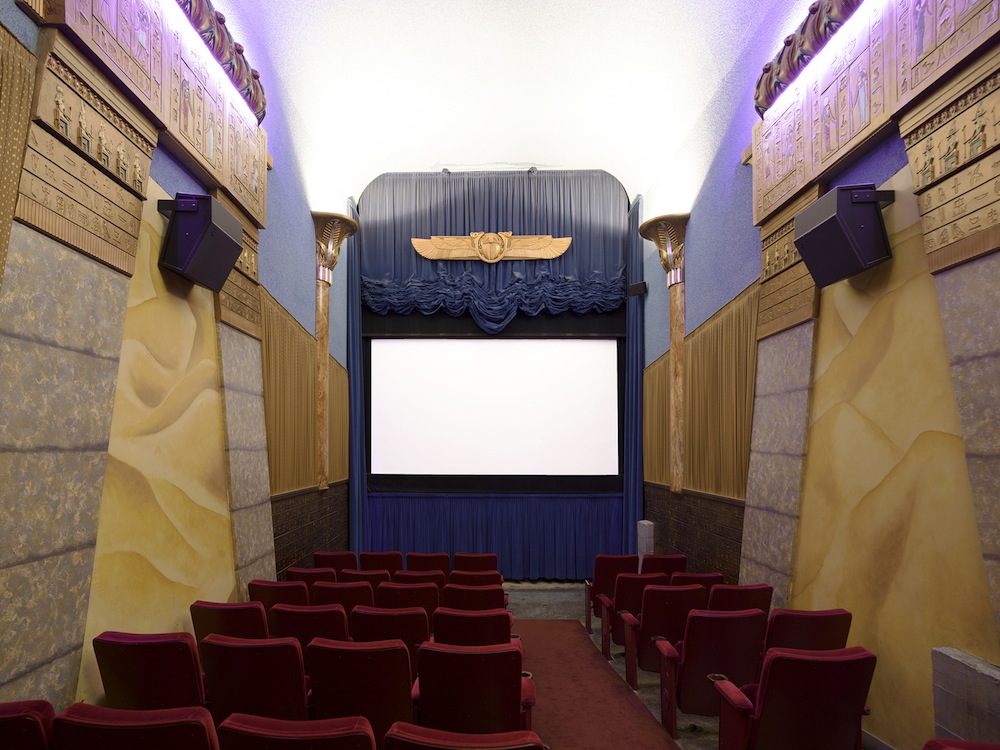 The Orinda Theatre was opened in 1941 and later slated for demolition in 1984 before it was saved through the efforts of preservationists and reopened in 1989. Two additional screens were added, one of which features mural saved from the Garden Theatre in San Jose when it was demolished.  The original lobby and main theatre were left intact as they were built in 1941.
The Crest Westwood, Los Angeles, CA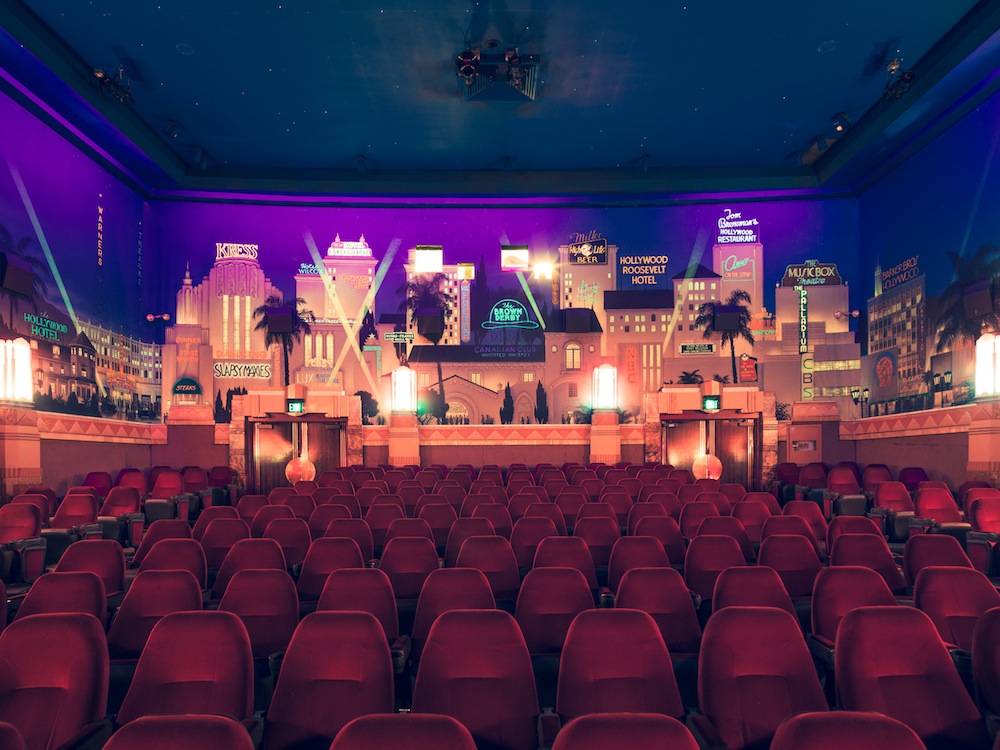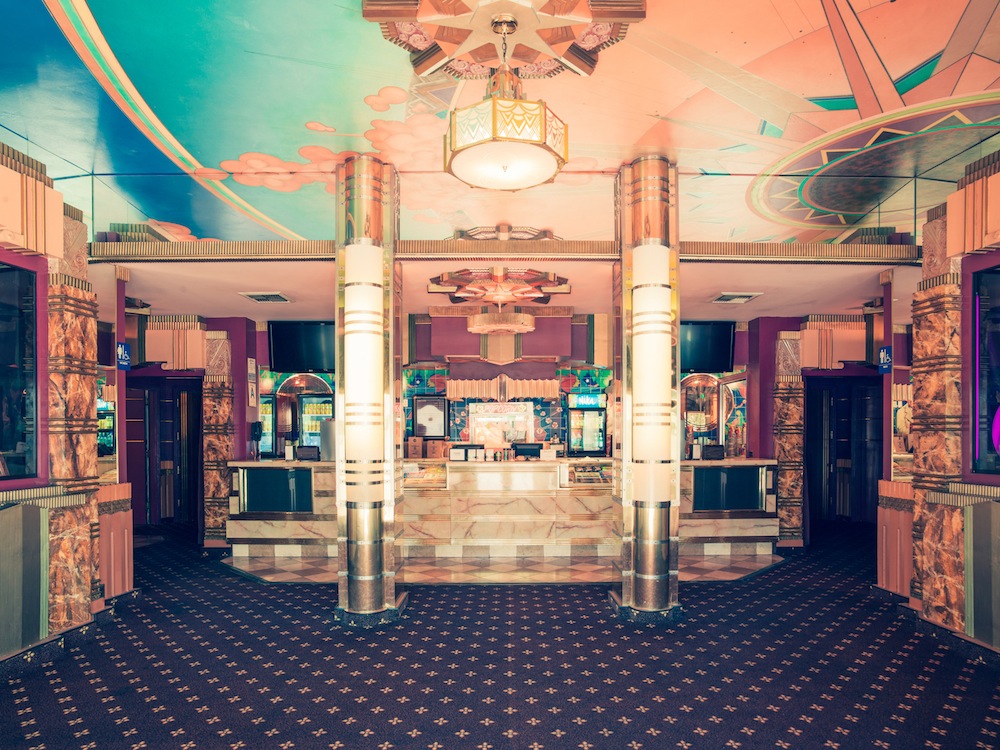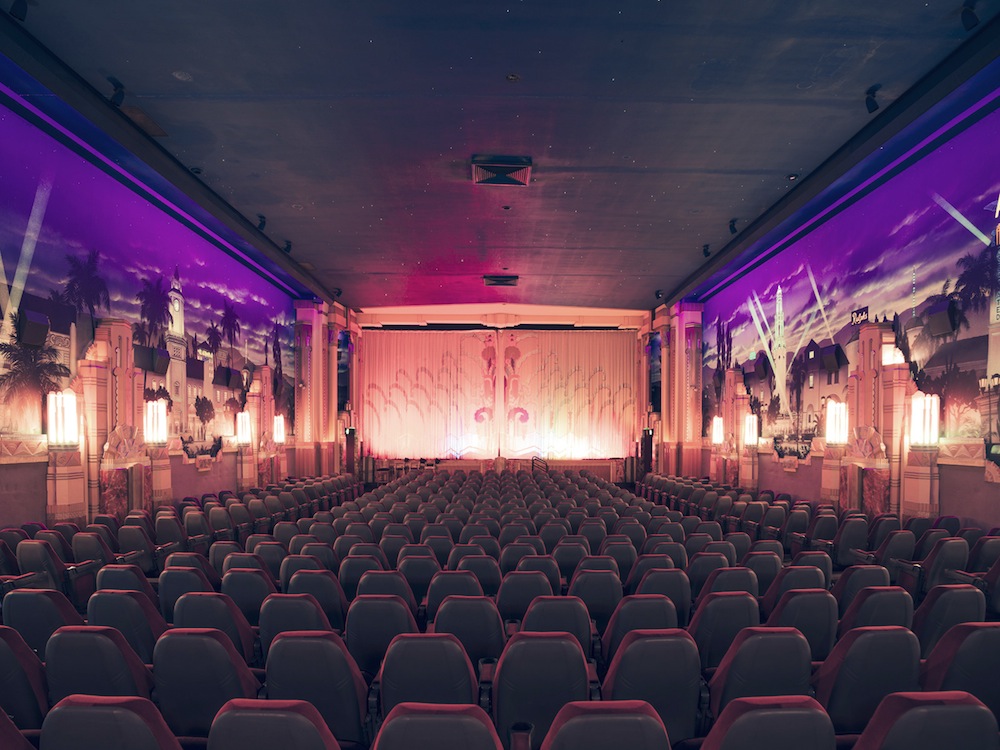 Opened in 1940 as a stage venue called the Westwood Theatre, it went through several changes in ownership, name, and design over the next seven decades before closing its doors in 2011. (This, in spite of the fact that it had been declared a Cultural Historical Monument three years earlier). Since its re-opening in 2013, the theatre is sure to stand out from the multiplex crowd.
The Grand Lake Theatre, Oakland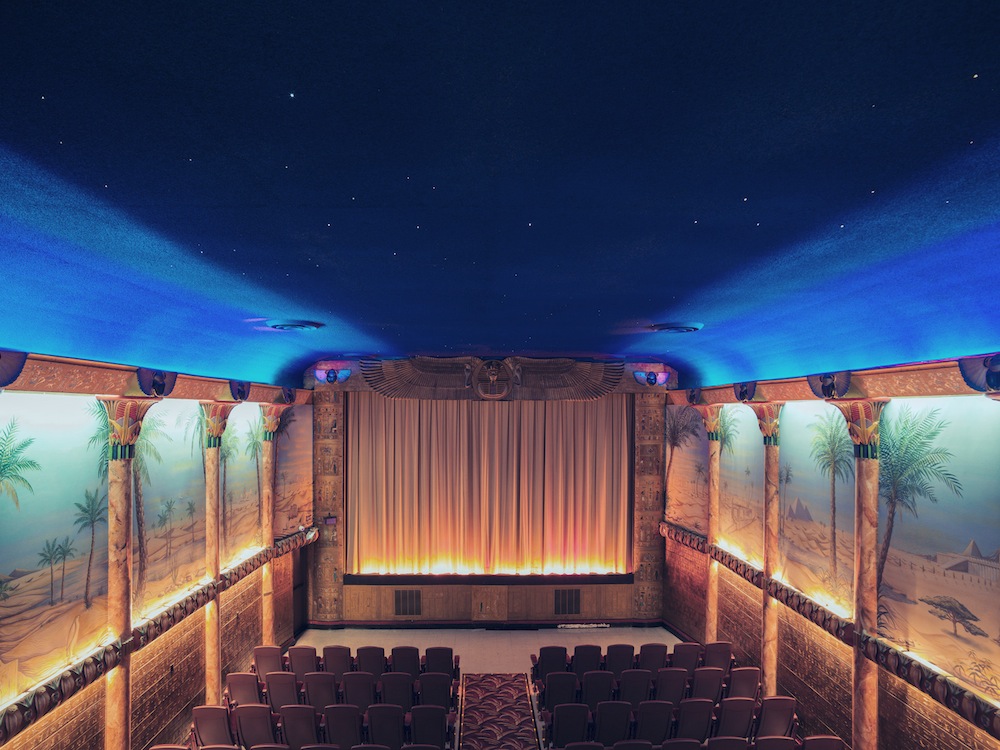 This cinema has been around since 1926, before talking pictures replaced Vaudeville shows and silent films. On Tuesdays, you can see any film here for $5.
The Alameda, San Francisco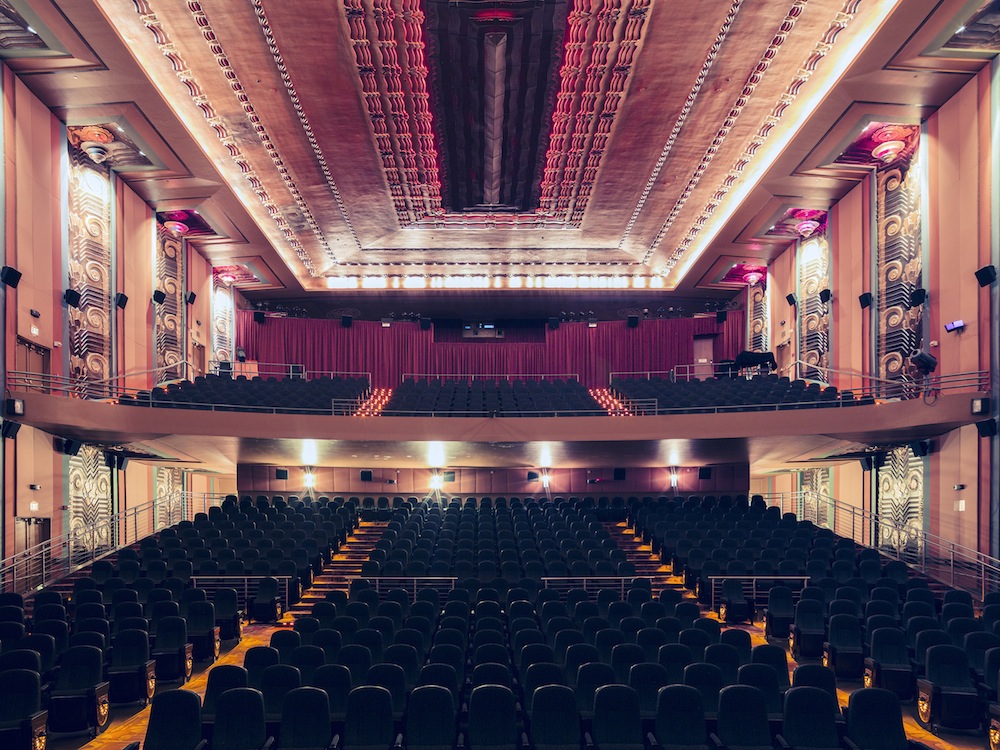 Built in 1932 in Alameda, California, it was the last grand movie palace built in the San Francisco Bay Area. It closed in the 1980s as a triplex theatre and was later used as a gymnastics studio. A restoration and expansion project was completed in 2008, making the historic theater the primary anchor of an eight-screen multiplex.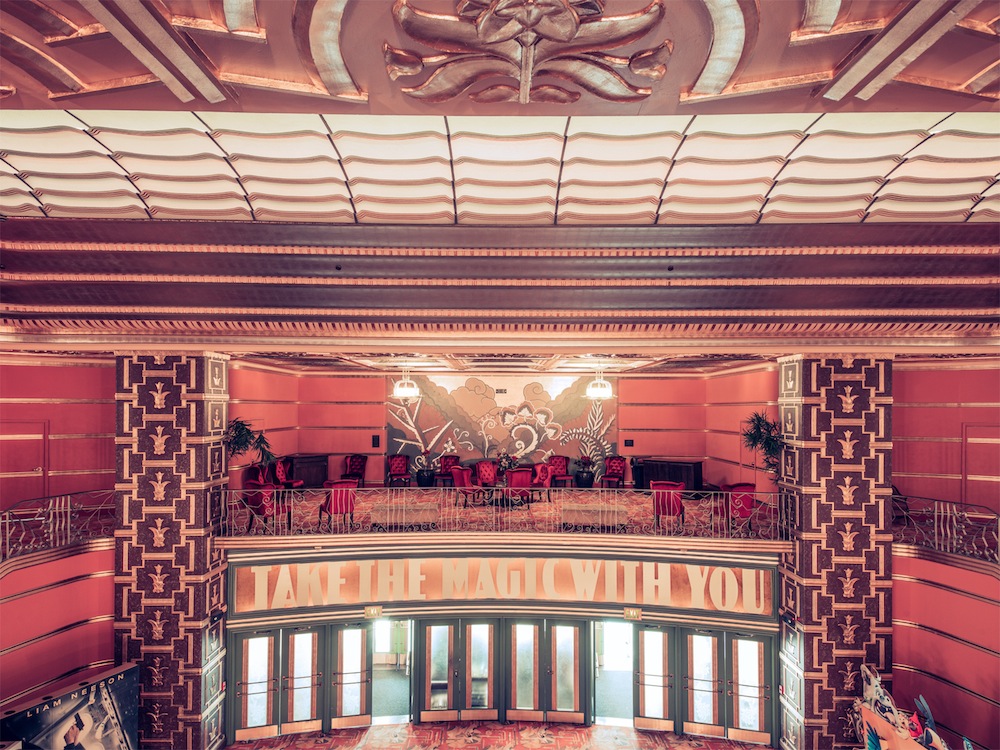 Discover more fantastic wide empty spaces by Franck Bohot.