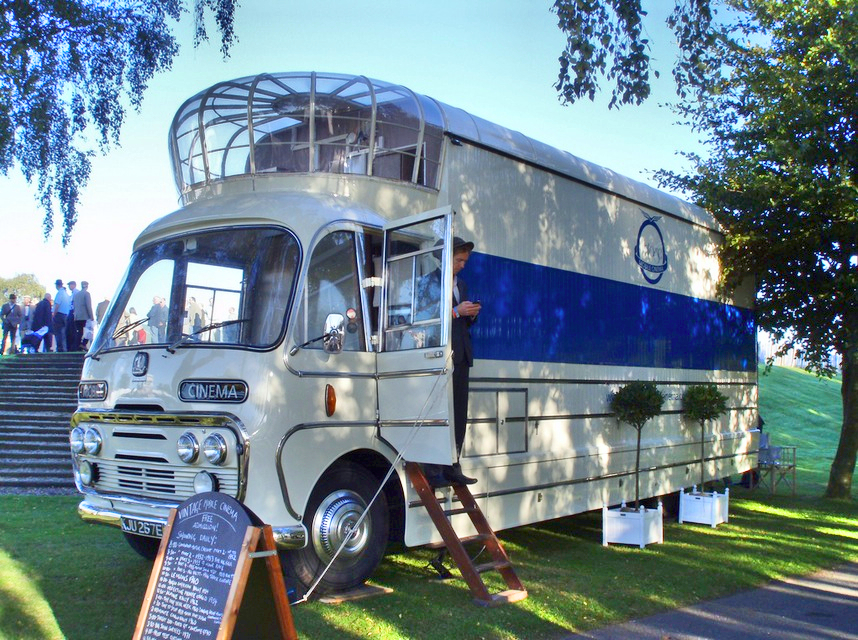 Image via Jane Sanders
Up in that impressive glass dome is where the projectionist would have originally sat in the late 1960s, when a fleet of seven of these custom mobile cinema units toured Britain, promoting modern production techniques to the industry.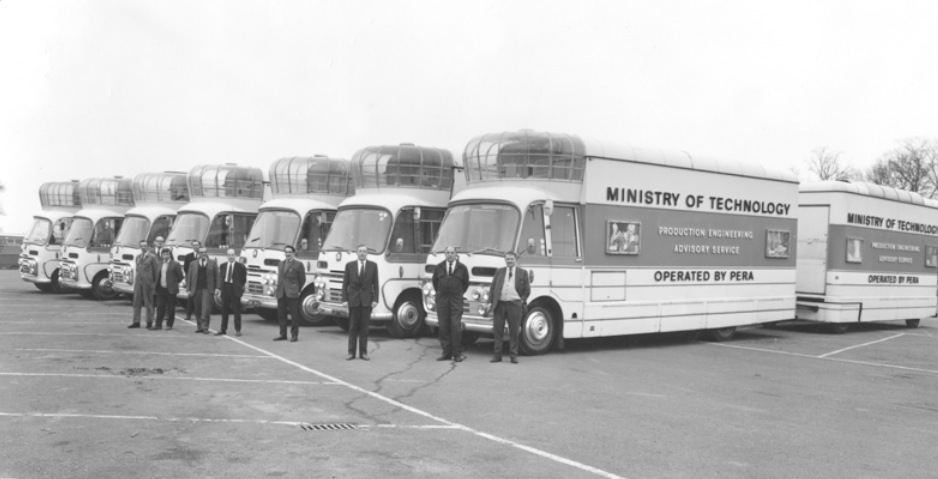 Britain's then Minister of Technology, Tony Ben commissioned the customised Bedford SB buses to tour factories and screen films for the workforce about how to boost productivity with new technology. The ambitious idea was part of the government's economic strategy to kick-start Britain into full recovery from the post-war economic gloom.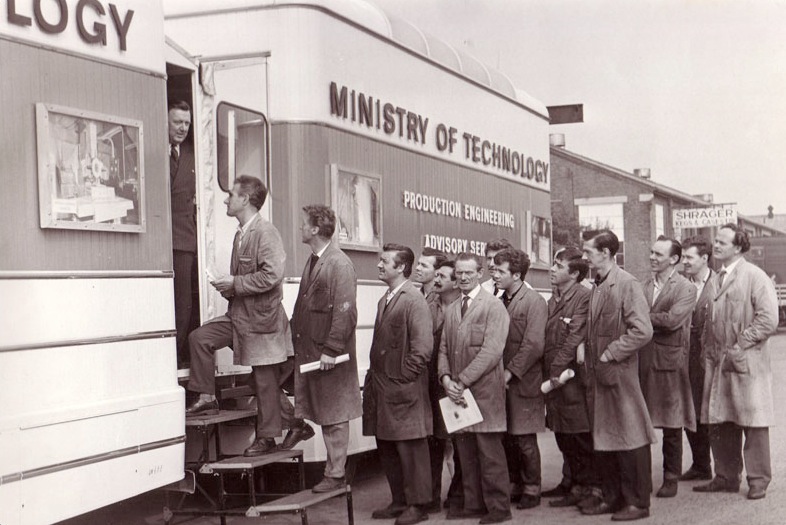 But the novelty of the wore off and in 1974, the government sold off the seven cinema buses and they just about disappeared into automobile history, all except for one…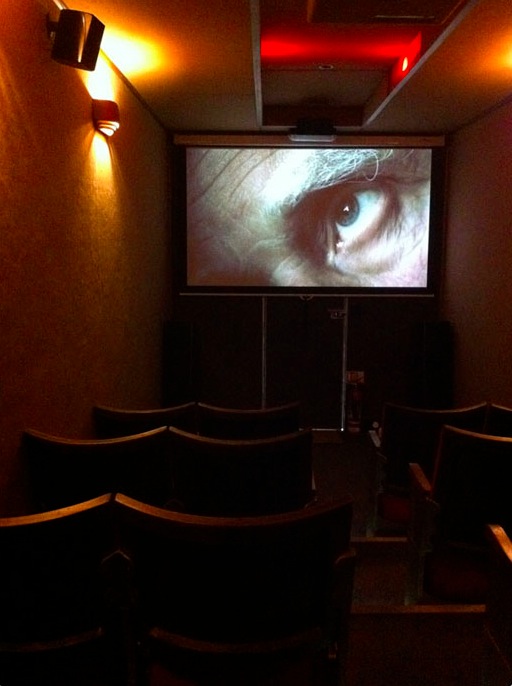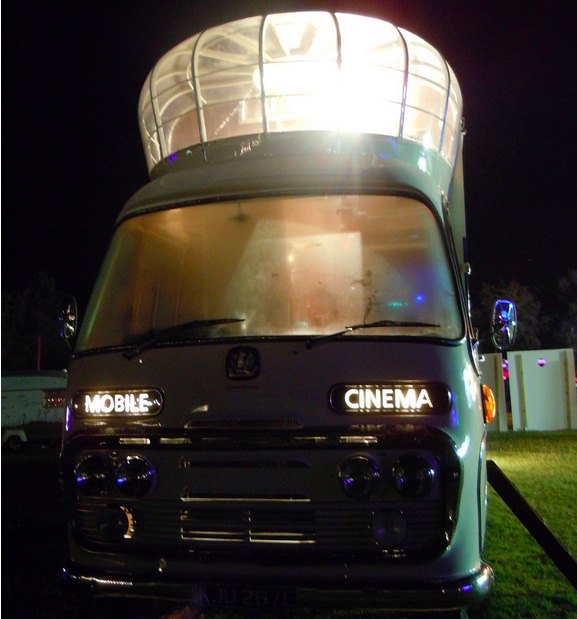 image via Martyn Day
Several decades later, in 2005, Oliver Halls was drinking in the pub when his friend told him he should buy a cinema bus that was up for sale. The next day, Oliver purchased the last surviving cinema bus from a couple who had rescued it from a field. It had been stripped of its engine, 4 speed Turner gear box and gear stick. Olly paid £1,200 and would spend the next several years and up to £10,000 restoring it with his partner Emma Gifford, to its former glory.
Meshed Media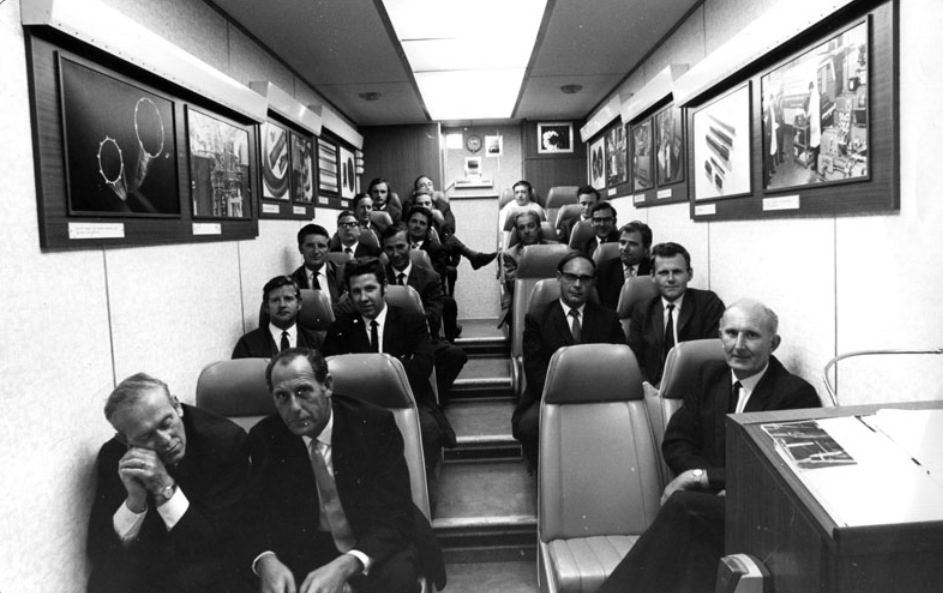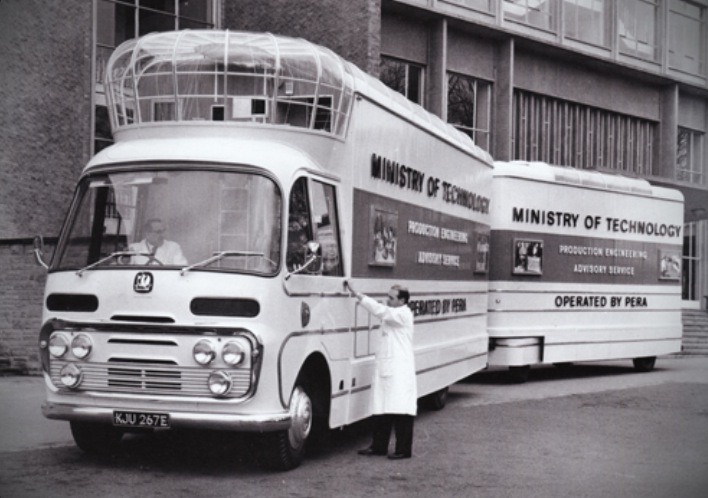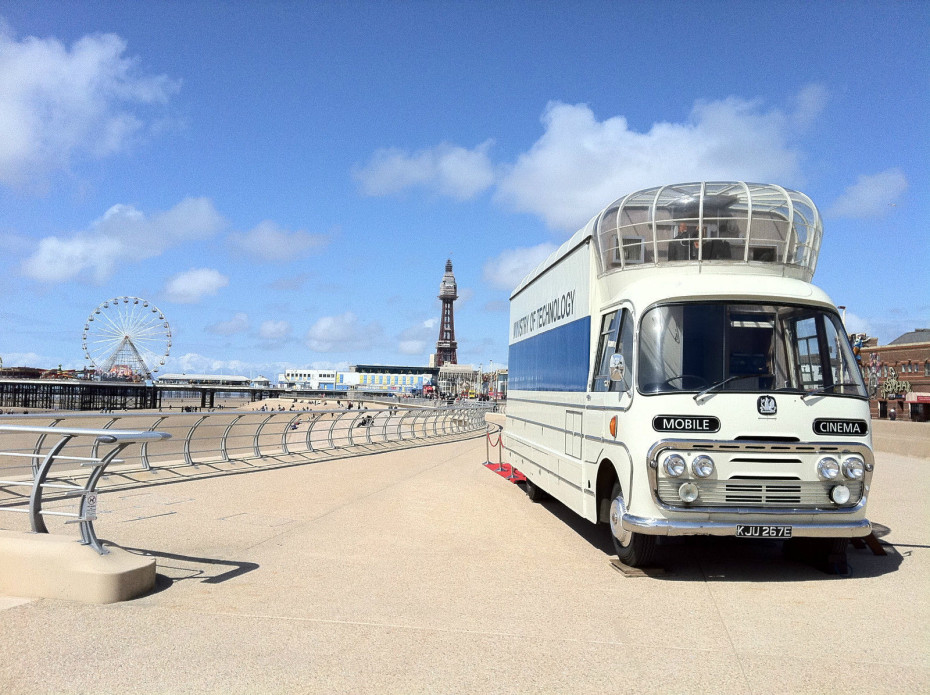 Today, the 7 tonne vintage mobile cinema is for sale on Ebay after spending the last five years as a touring picture house screening archive films at festivals and private events. The reserve price is £120,000, a fair price for an important piece of transport and cinema history, and an incredibly unique opportunity to start a fun lifestyle business.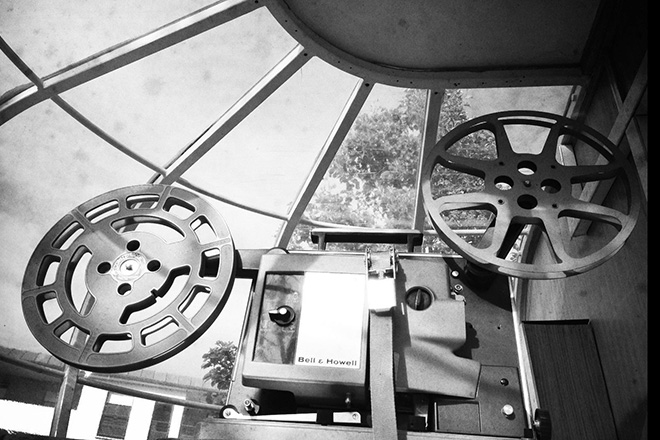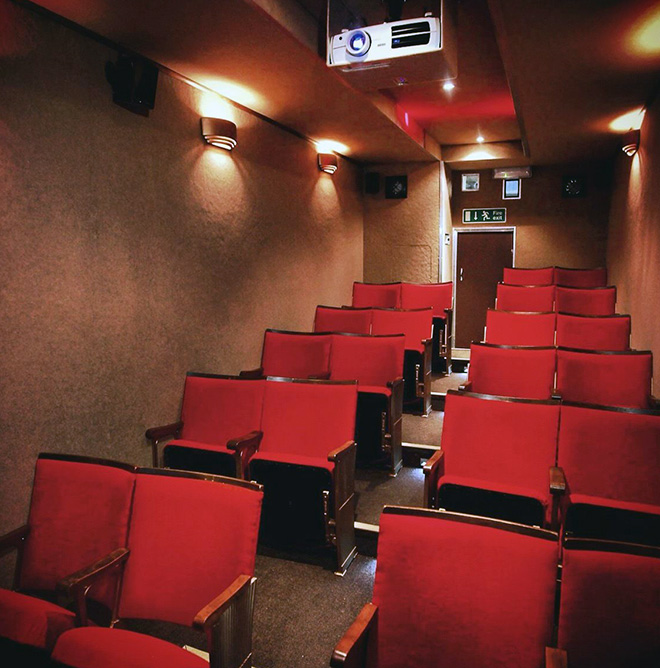 The sale will include the logo, image rights, goodwill of the business and all website, social media accounts etc. Find the full listing details here.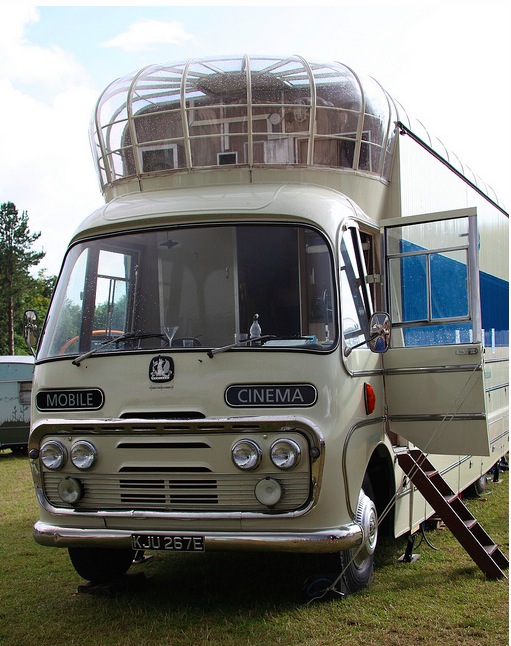 Archival images thanks to Vintage Mobile Cinema
And check this video about the making of the Vintage Mobile Cinema:
Other unique cinemas…
The Mobile Sol Cinema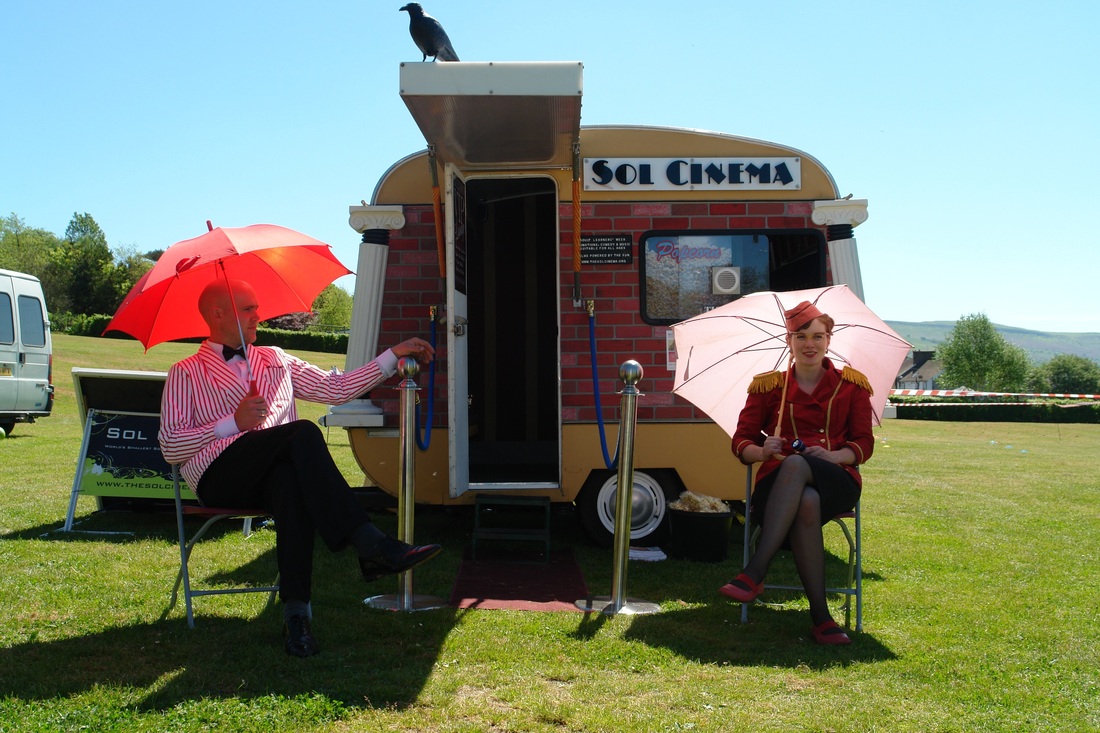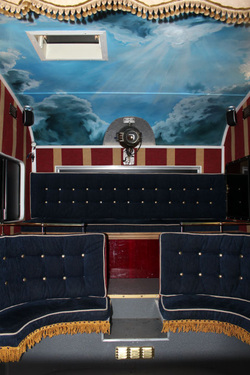 This is the world's smallest solar-powered cinema and hosts screenings for 8 people as it tours up and and down the UK. Website here.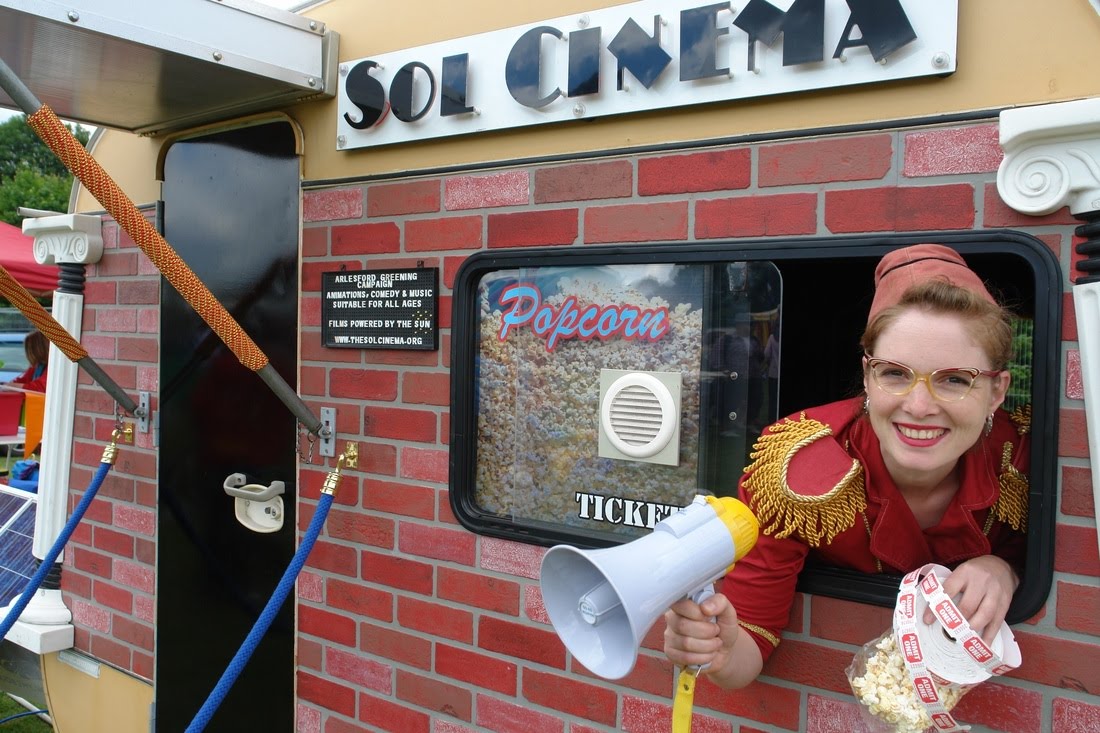 Mnahattan's DRV-IN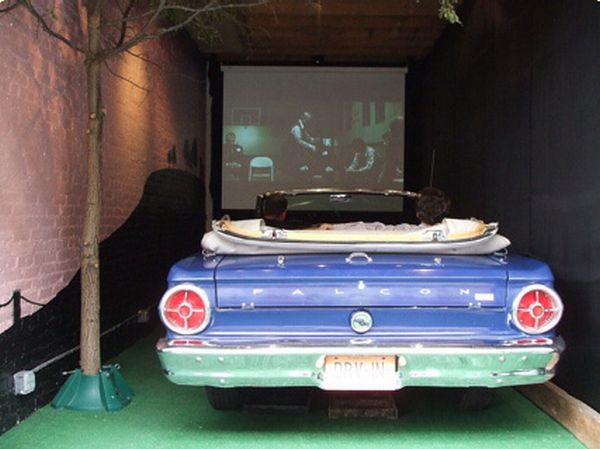 DRV-IN is Manhattan's only drive-in movie theatre. Guests can enjoy classic films in a one-of-a-kind 1965 Ford Falcon convertible, while surrounded by starry skies and the foliage of a "live" oak tree. With seating for six, surround sound, a pre-movie lounge and a full concession stand, this unique theater setting is one of New York's most intimate and enjoyable experiences.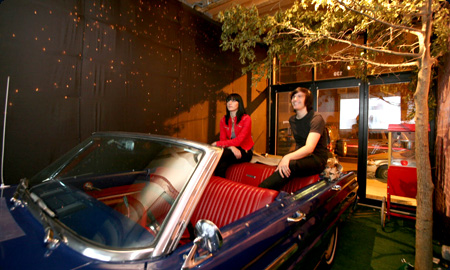 The Rooftop cinema & Bar in Melbourne, Australia
On top of a building originally built in 1925 and seats 180-200 guests, during summer, they screen classic movies, cult favorites, foreign films and mainstream hits. Website here
Sala Montjuïc in Barcelona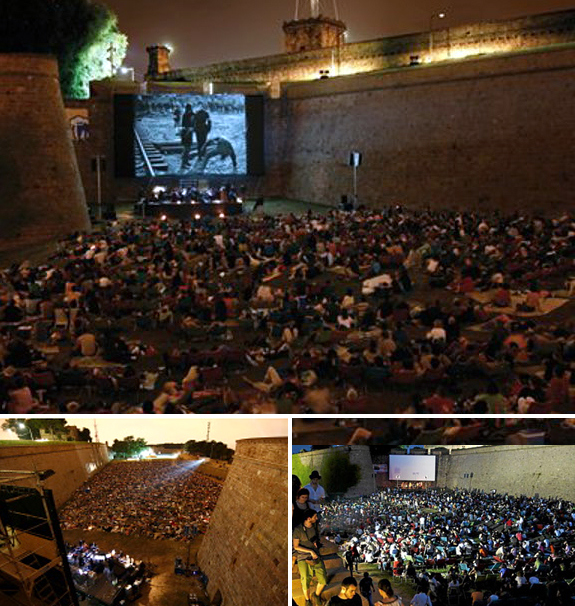 An open-air cinema in a 17th century castle. Pic-nics are welcome. Website here
Images via MovieMorlocks
This article has been updated from the original post published on Feb 26th, 2013.