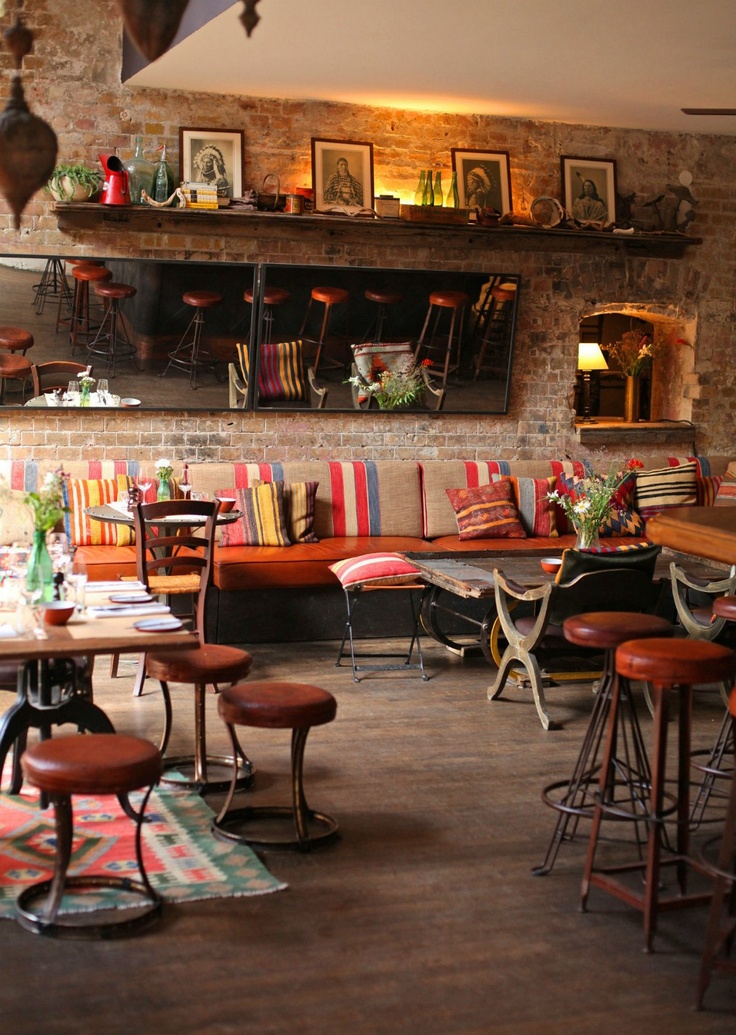 The owner of Katz Orange (orange cat in German), was inspired by a trip he took to Peru where he met a spiritual priest who owned an orange cat. Upon entering the beautiful brasserie, you can imagine him sitting in this shaman's mountain hut with an orange cat, surrounded by indigenous artifacts and kilim tapestries passed down from generations. But when it comes to the cuisine, you might suspect that to reach these far-flung lands, our restauranteur traveled on the legendary Orient Express…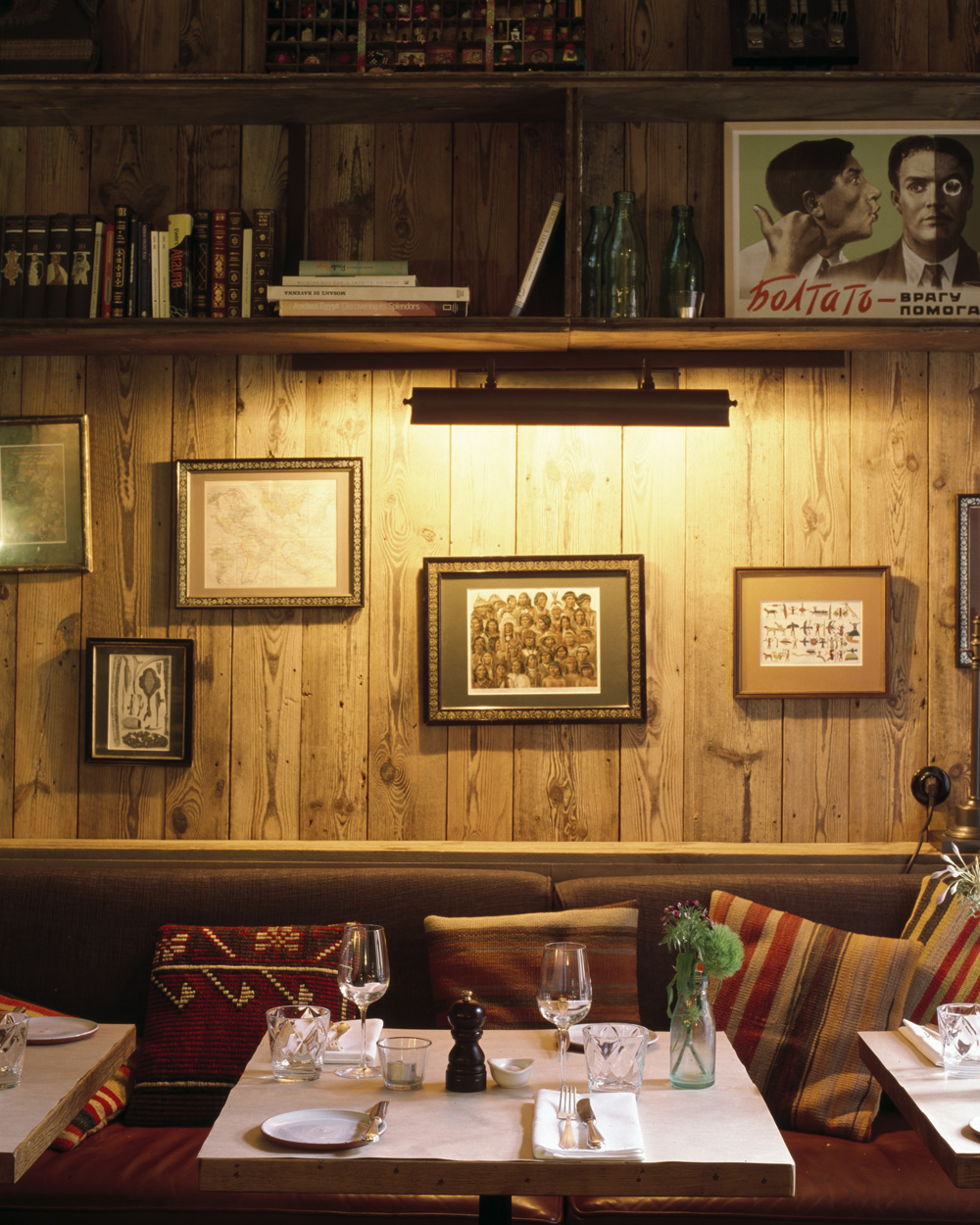 If there was ever a reason to do something as reckless as jump on a plane and fly to another European city just to have dinner, I think I might have found it. A real sucker for unique restaurant decor, Katz Orange in Berlin stole my heart as soon as I locked eyes with their incredible collection of kilim furniture– all those rich bohemian textures on cushions and carpets, seriously, this place is Oriental/ Andean tapestry heaven. Speaking my language already, my attention is then turned to the brocante bric-a-brac accumulated on the bookshelves that line the dining rooms; antique curiosities, Americana folklore and well-traveled books; you'll have a hard time concentrating on your dinner table conversation.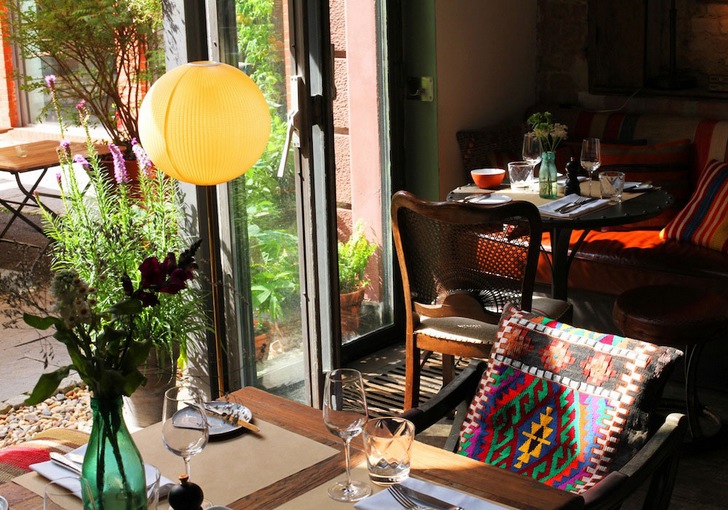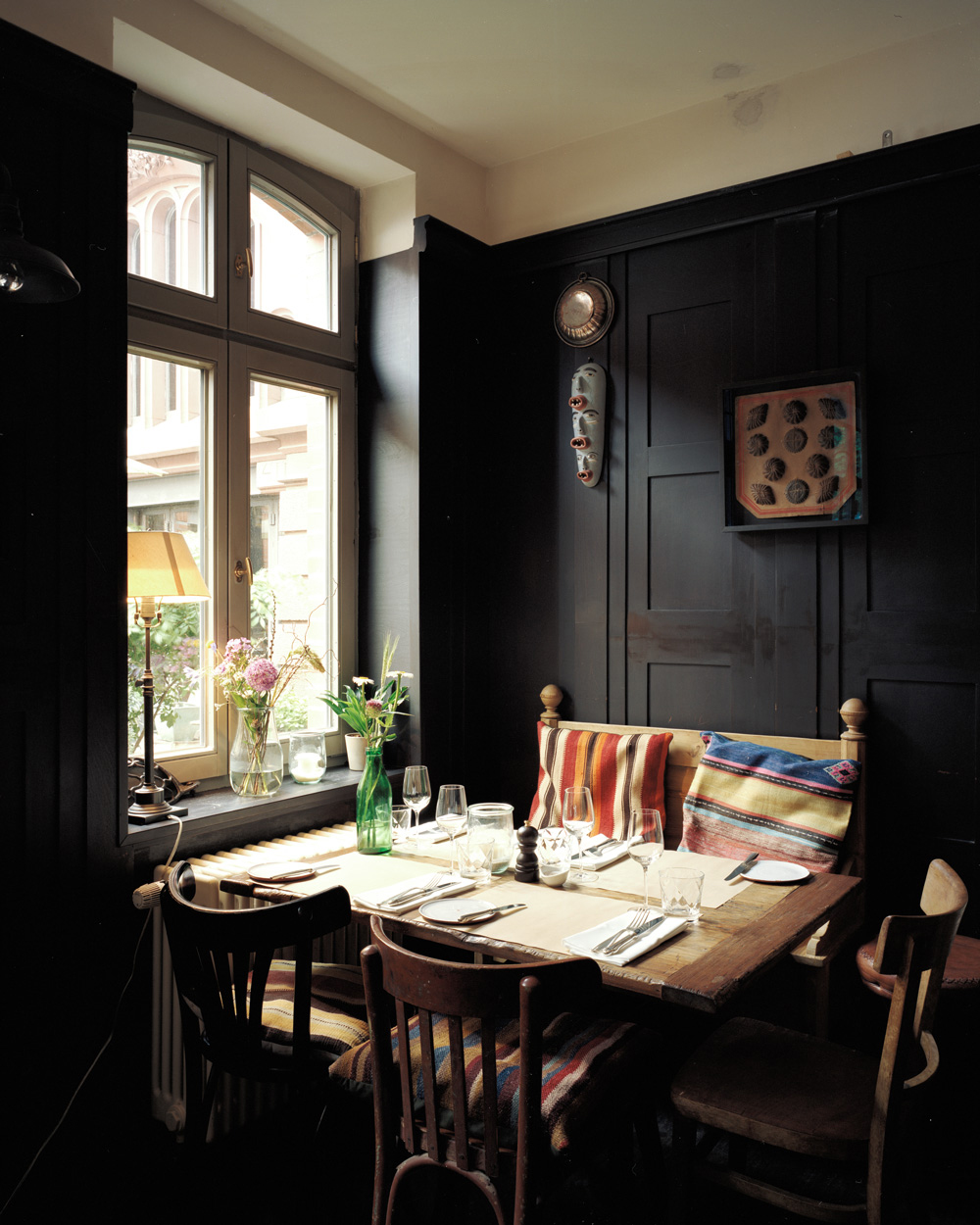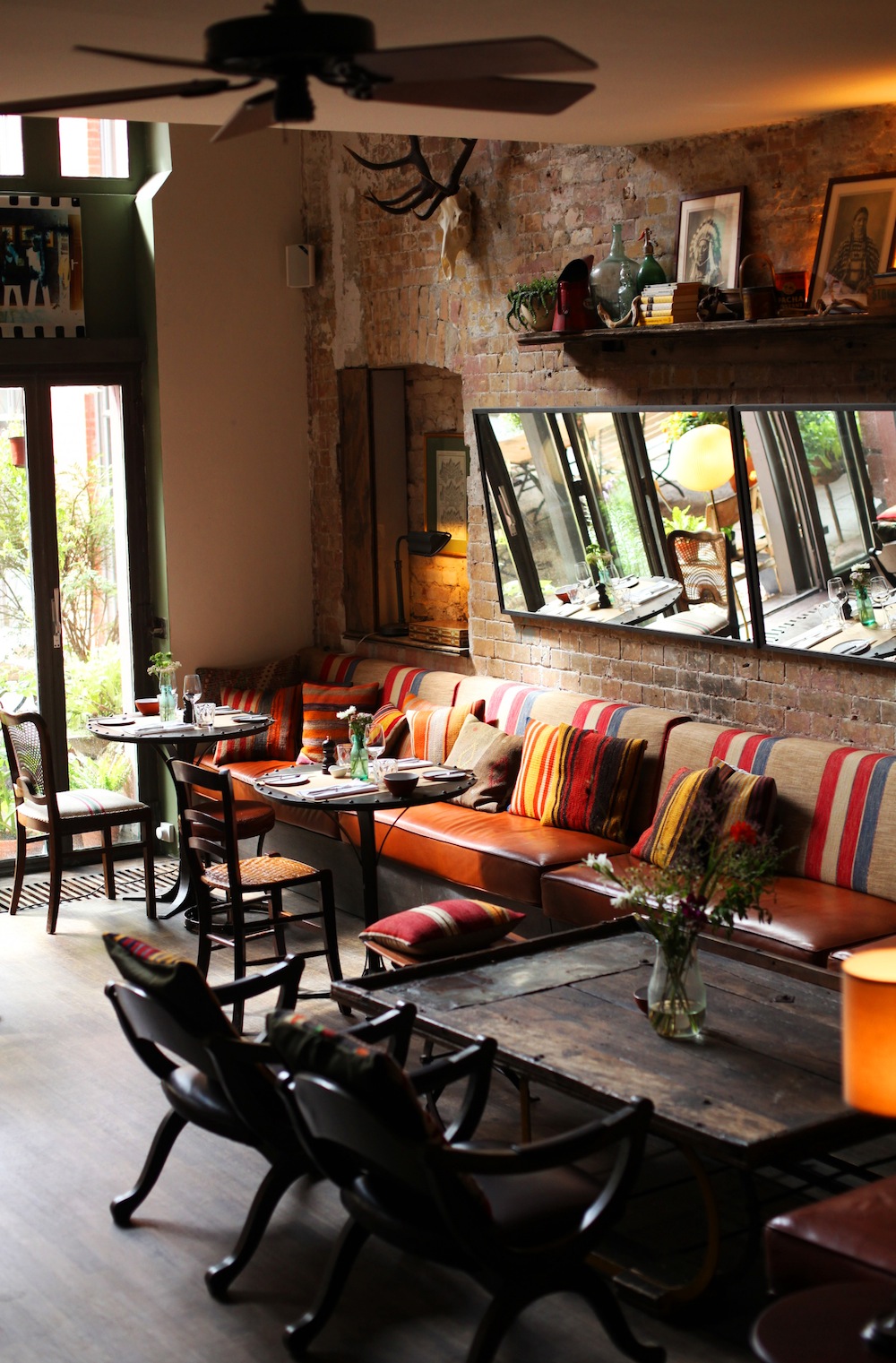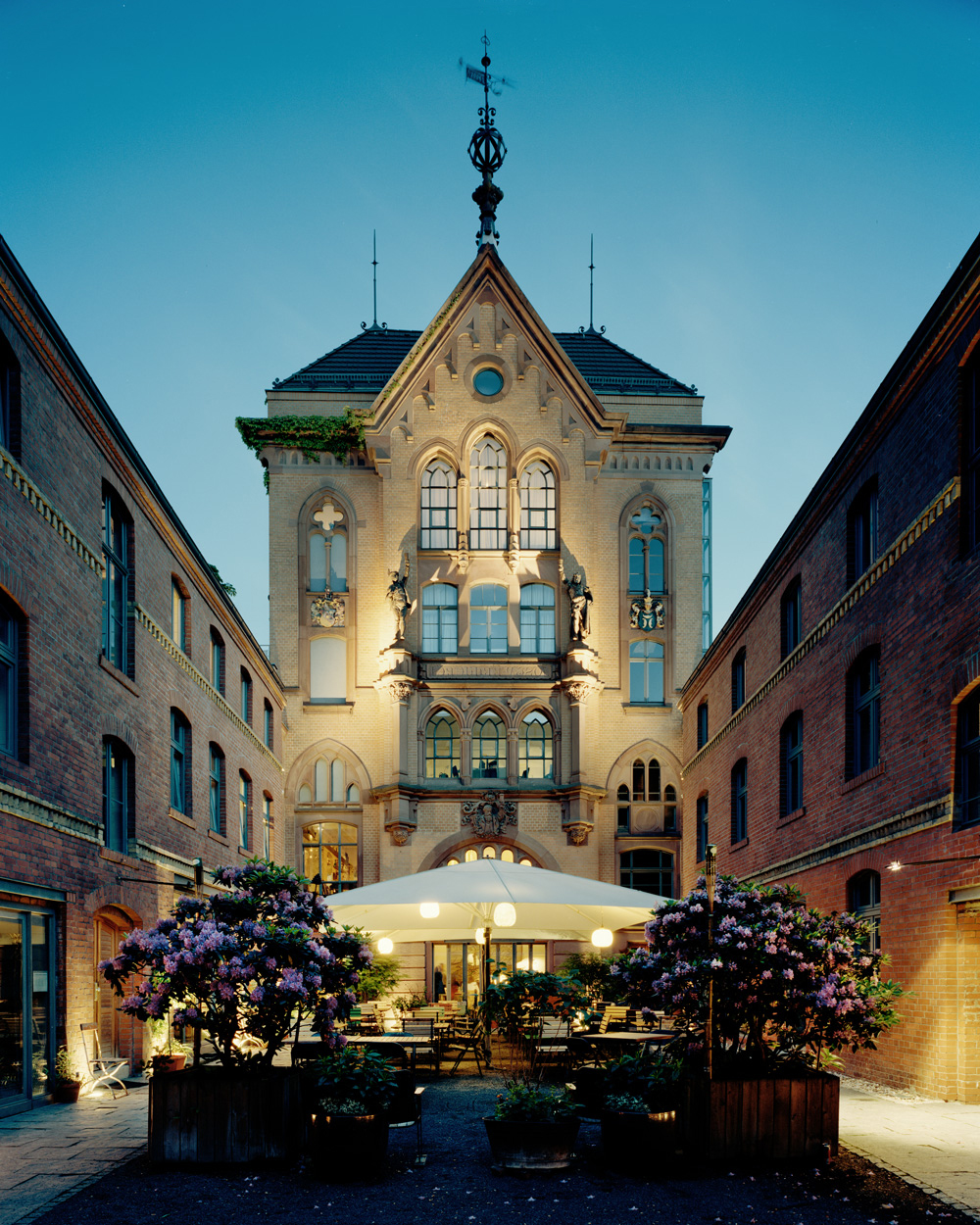 Oh, and it just so happens to be located in this ridiculous setting, a 19th century brewery that looks like something out of Harry Potter, complete with courtyard dining. King of cool, Lou Reed ate here two nights in a row when he visited Berlin in the year before his death.
The head chef Daniel Finke is just as inspired by gourmet cuisine, as he is by the dishes made by mothers and grandmothers who loved to cook.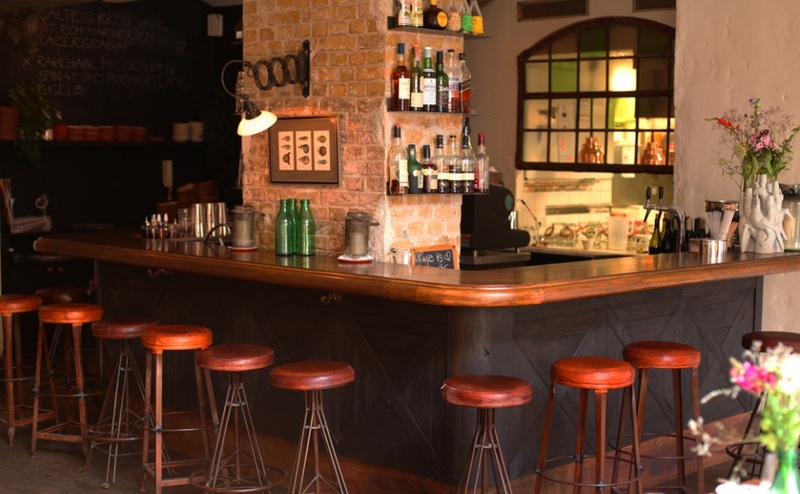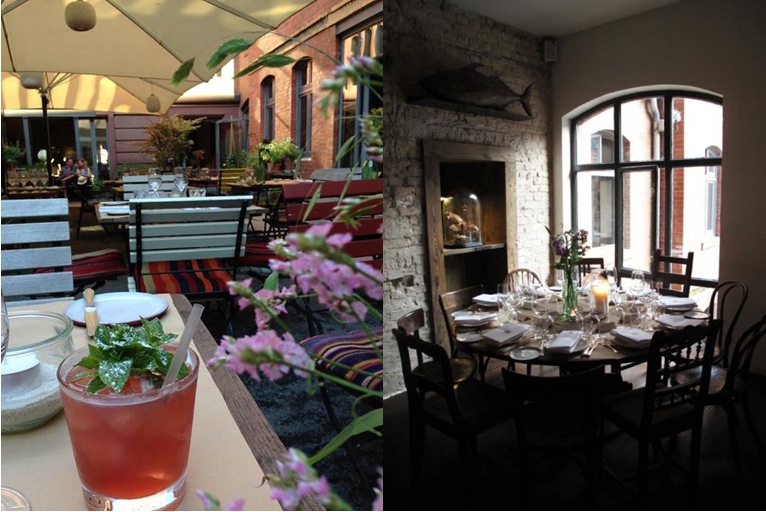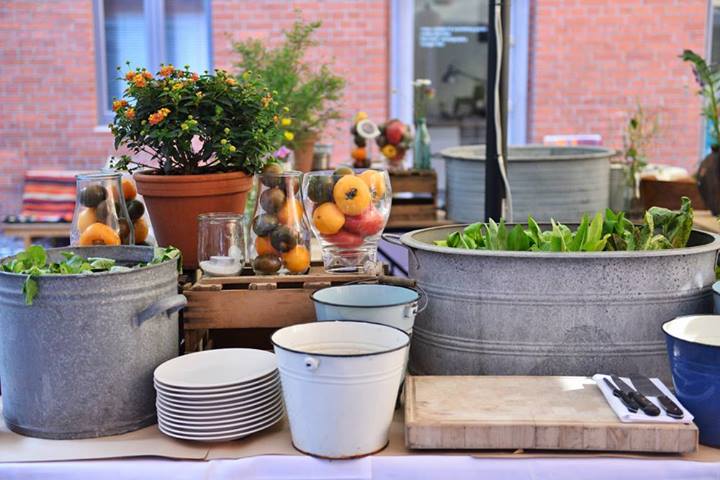 Swiss-German owner Ludwig Cramer-Klett also takes inspiration from his Peruvian Shaman when it comes to the restaurant's ethos, ensuring his chefs only work with ingredients that are produced respectfully towards humans, animals and plants. They also have their own vegetable garden on site.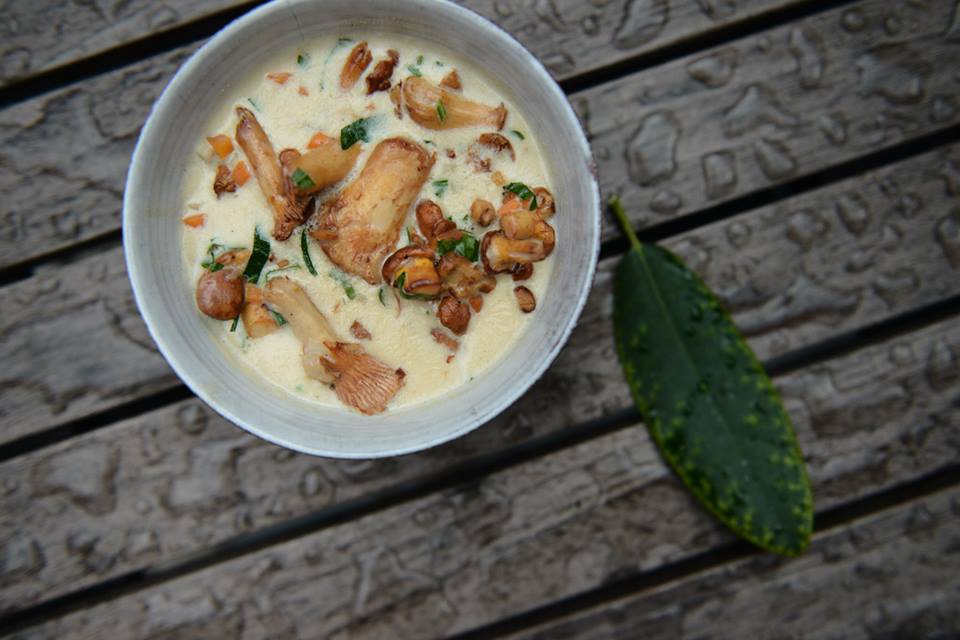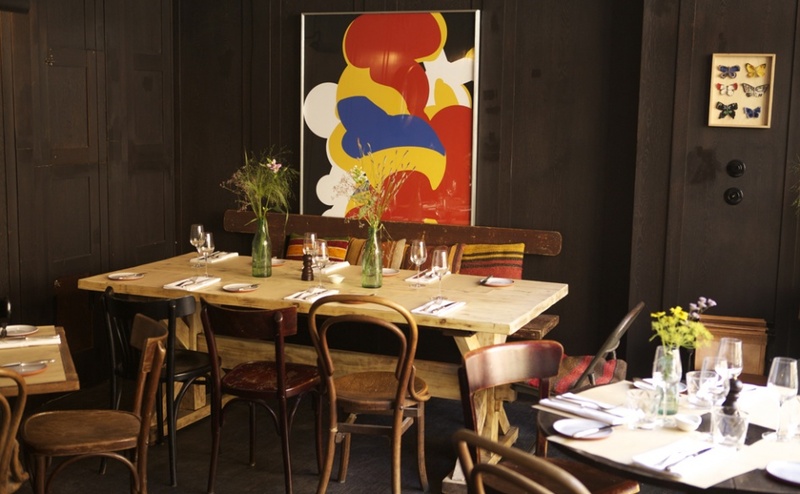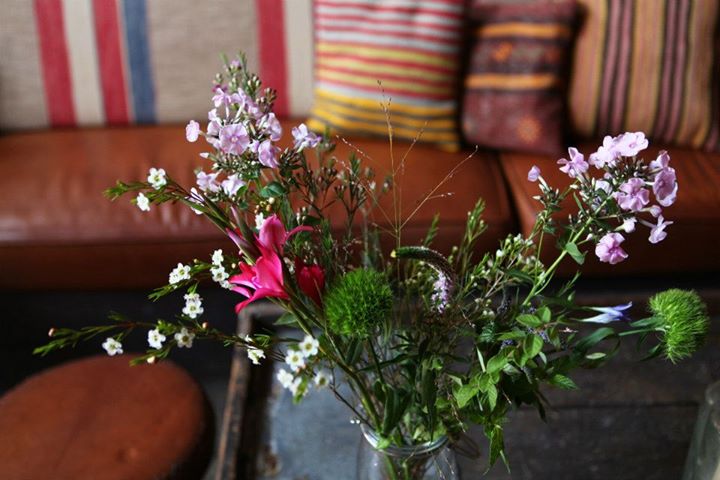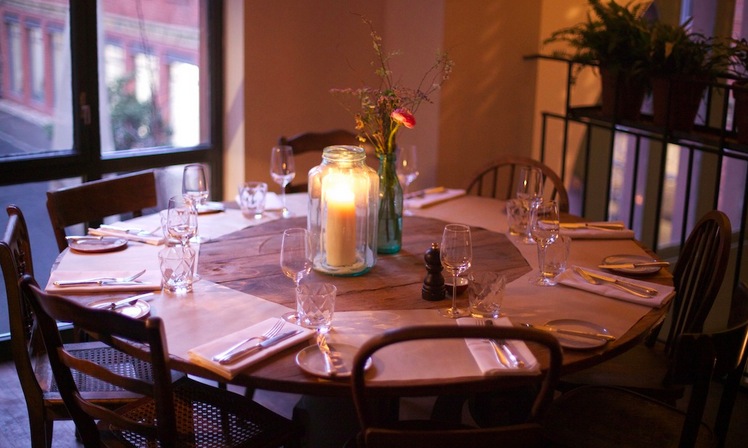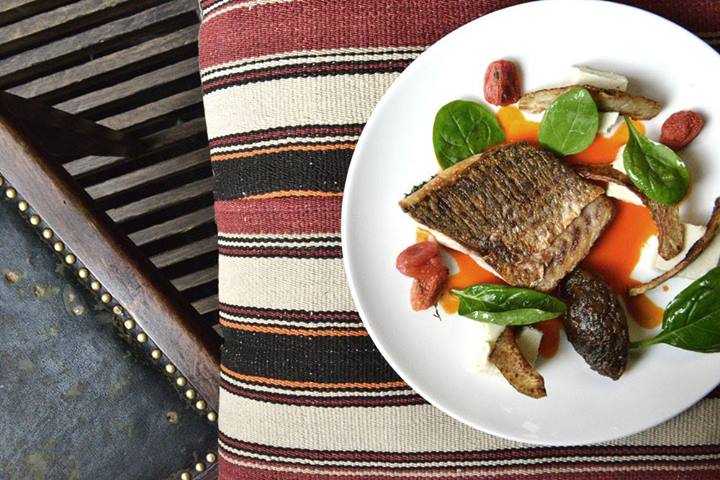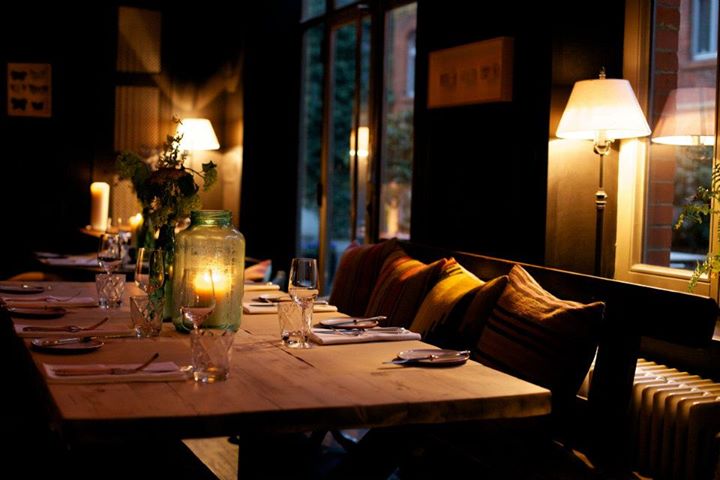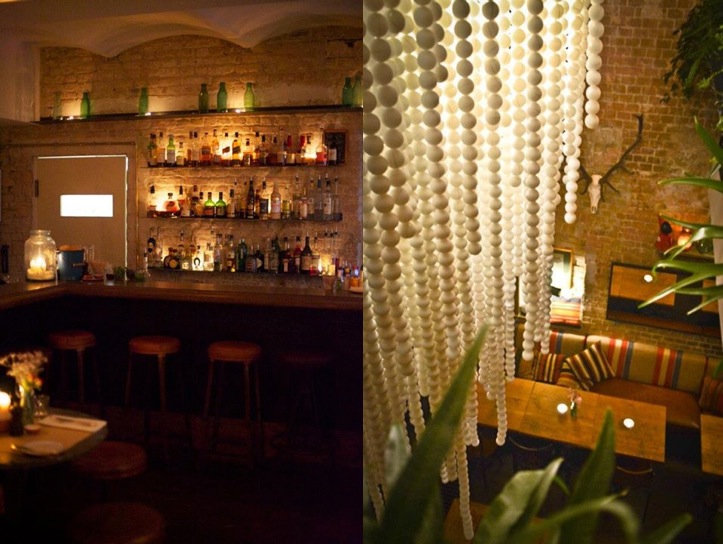 And for the cherry on the cake, every Sunday they have live jazz and wine tastings…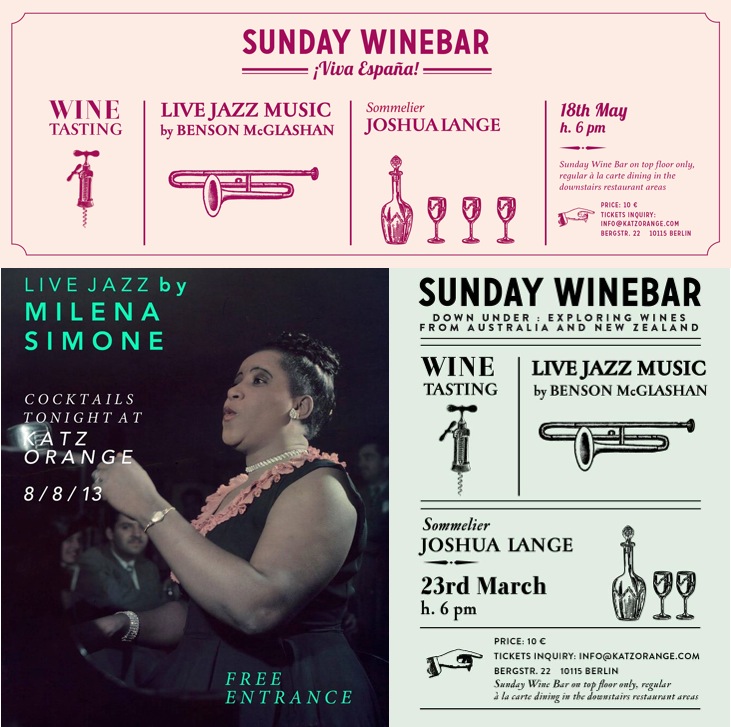 Live jazz, kilim cushions and grandmother's recipes? Book me on a flight to Berlin.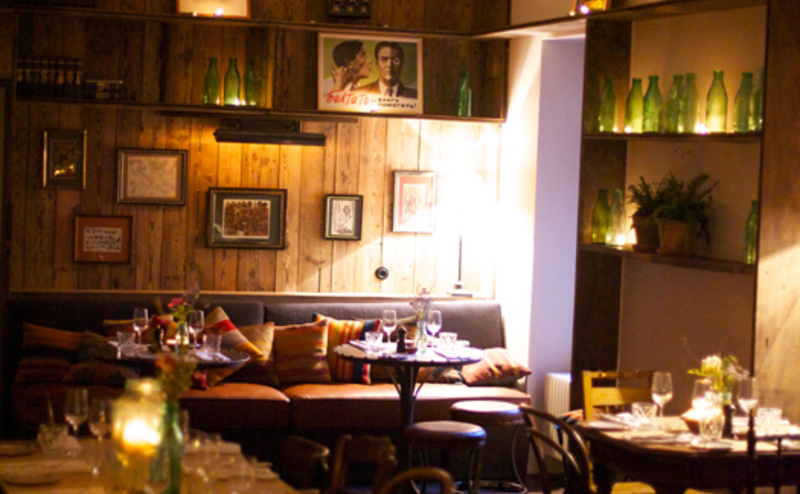 Discover Katz Orange.
Images via Katz Orange.