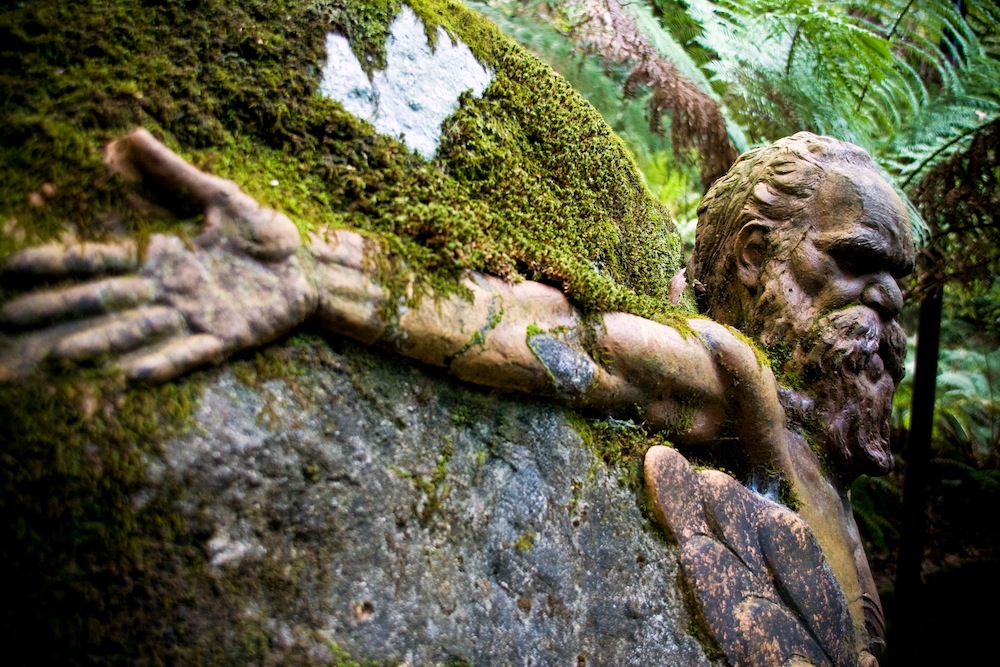 Through the ferns of an enchanted forest with tall gums and the call of wild birds all around, stoney eyes are watching in the land down under. At one with nature, fused with the rocks and the tree trunks, mysterious sculptures of a native people are all around, forever guarding and protecting their native paradise.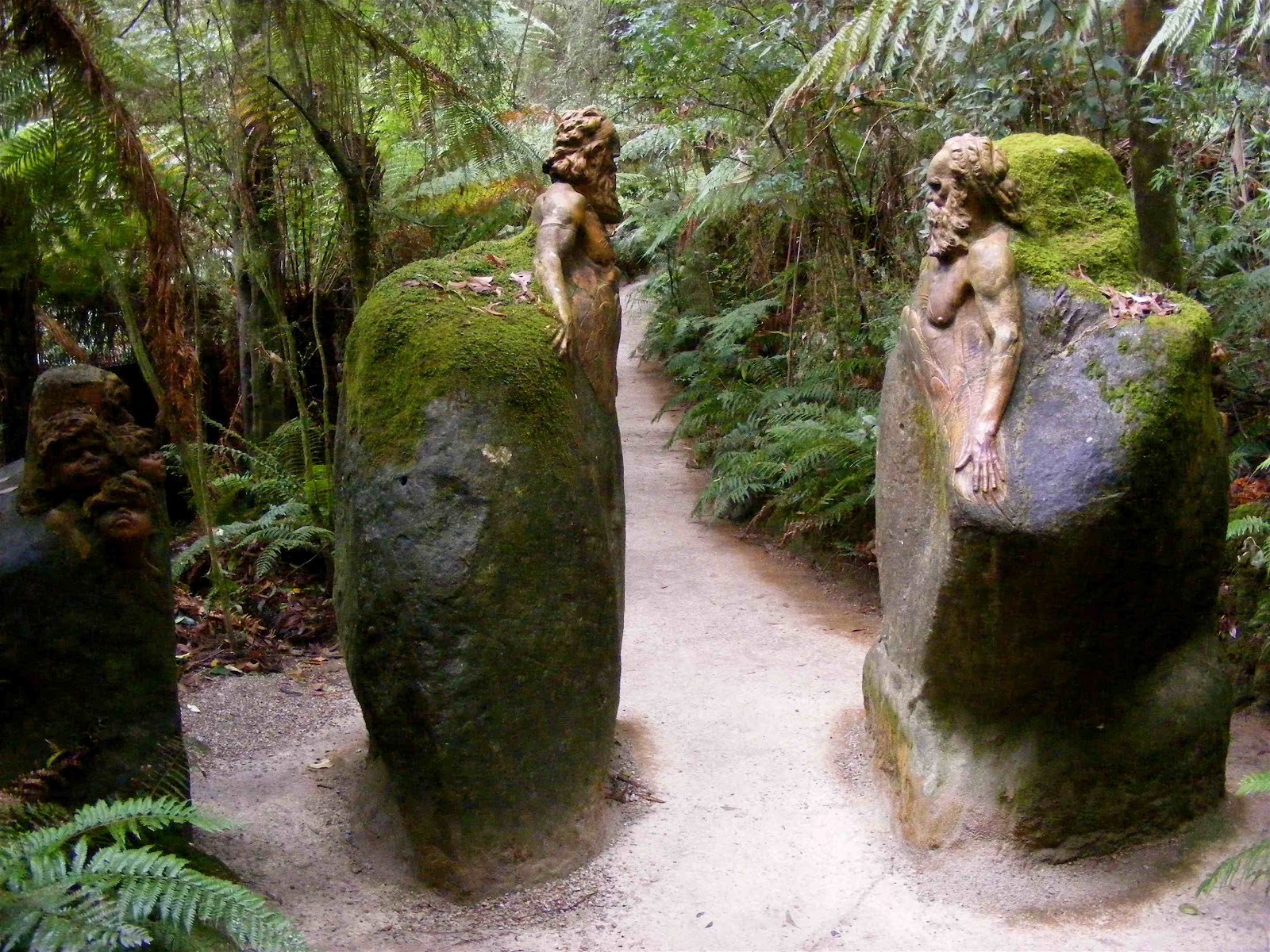 We're in the Dandenong Ranges of Victoria on the outskirts of Melbourne, Australia. Off the beaten path, nestled in a lush glade, lies the sanctuary of William Ricketts, the man behind nearly one hundred clay sculptures disguised amidst the rainforest. A ghostly fairytale experience, faces of men, women and children appear perched on rocks or observing from a tree as we make our way down pathways leading to moss-covered small grottos.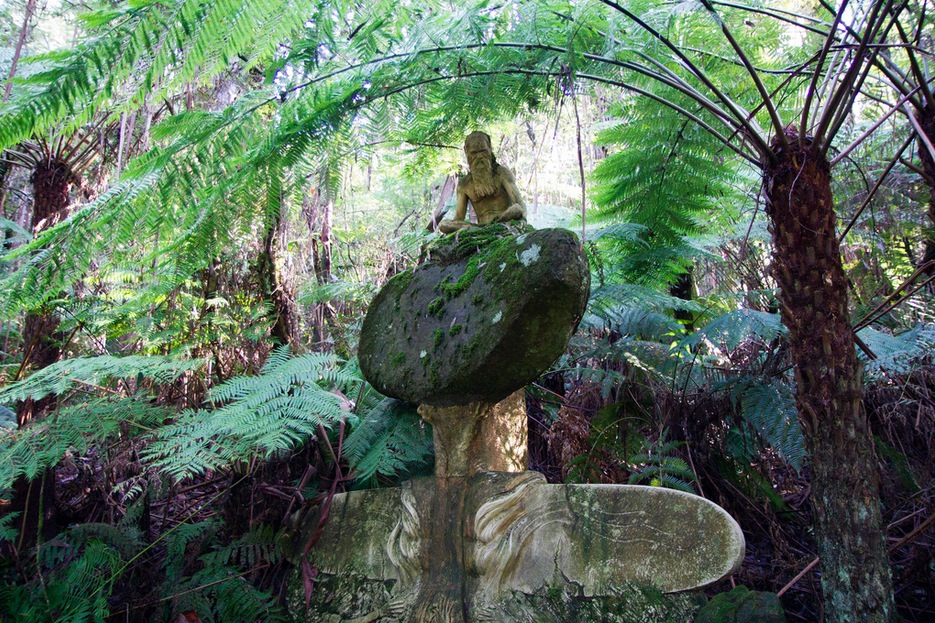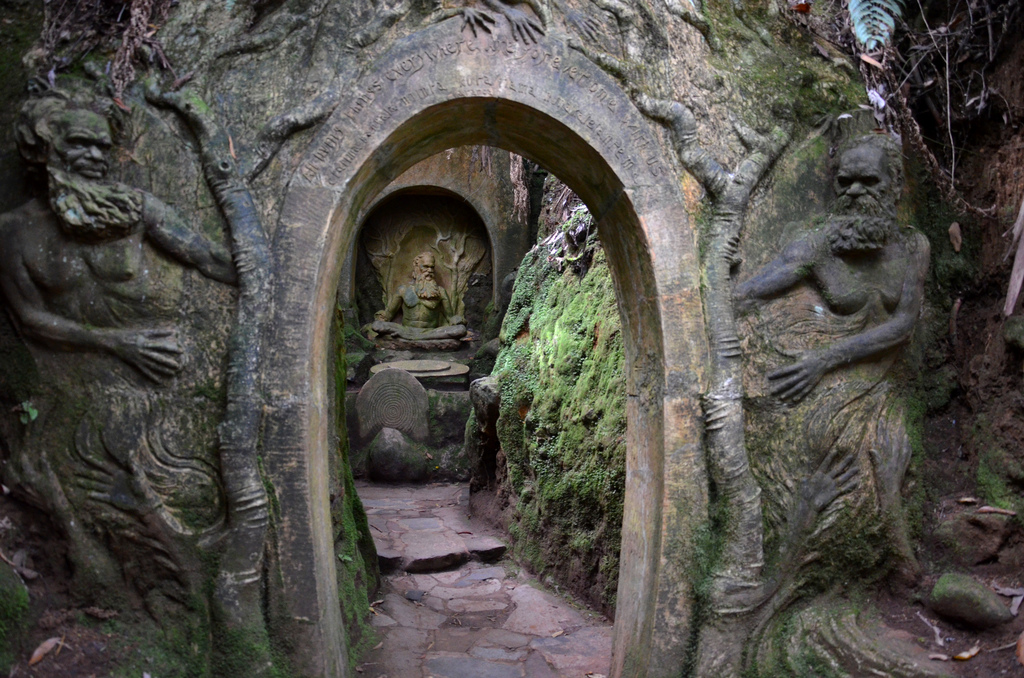 Rickett was a not particularly experienced or technically superior potter, but chose art and sculpture to express his respect for the indigenous people, a culture he spent so many years learning from and interacting with. Although he was not native by blood, he considered himself adopted by Australia's original inhabitants. In the 1950s, he went to live with the Pitjantjatjara and Arrernte tribes in central Australia, exploring and discovering their way of life. In several of his sculptures, William depicts himself alongside his ethereal indigenous protectors of the rainforest.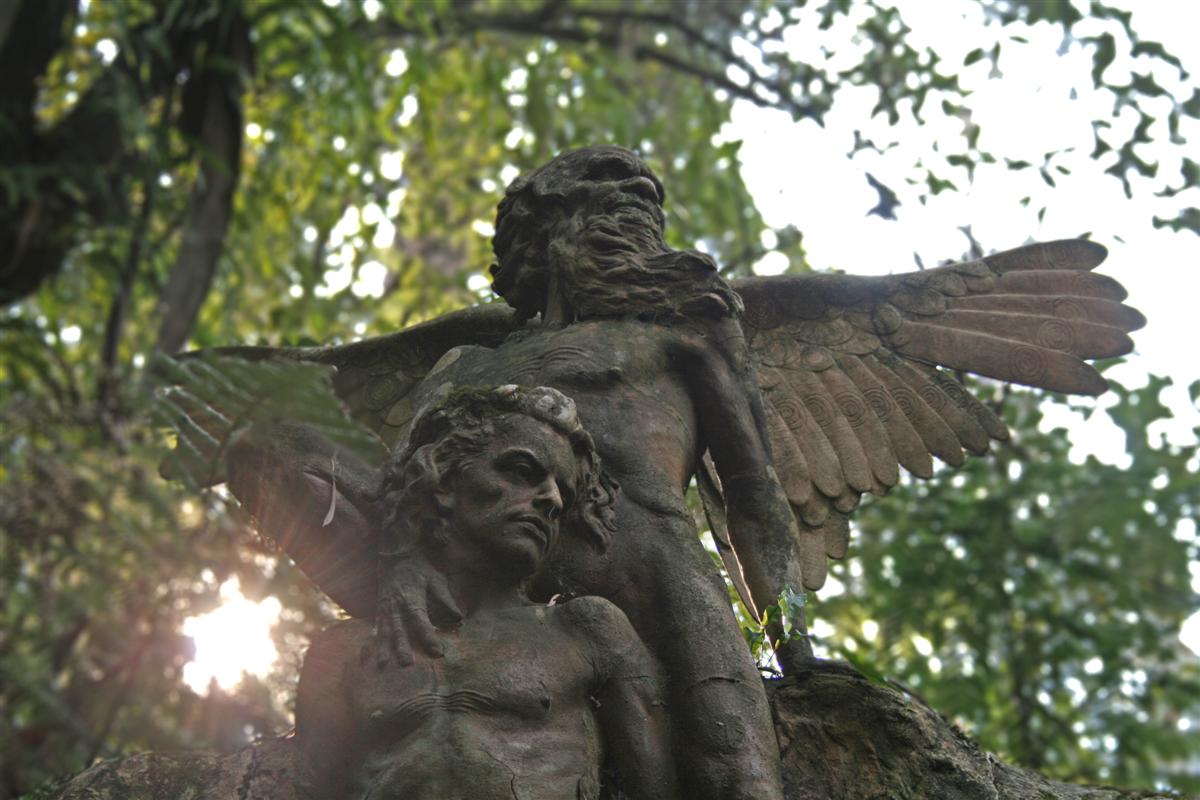 William Ricketts lived and worked on this site in Victoria from the 1930s until his death in 1993, creating his sculptures from a giant kiln in a small hut which still stands in the sanctuary today with one of his last unfinished works, untouched, forever waiting to join his tribesmen in the bushland.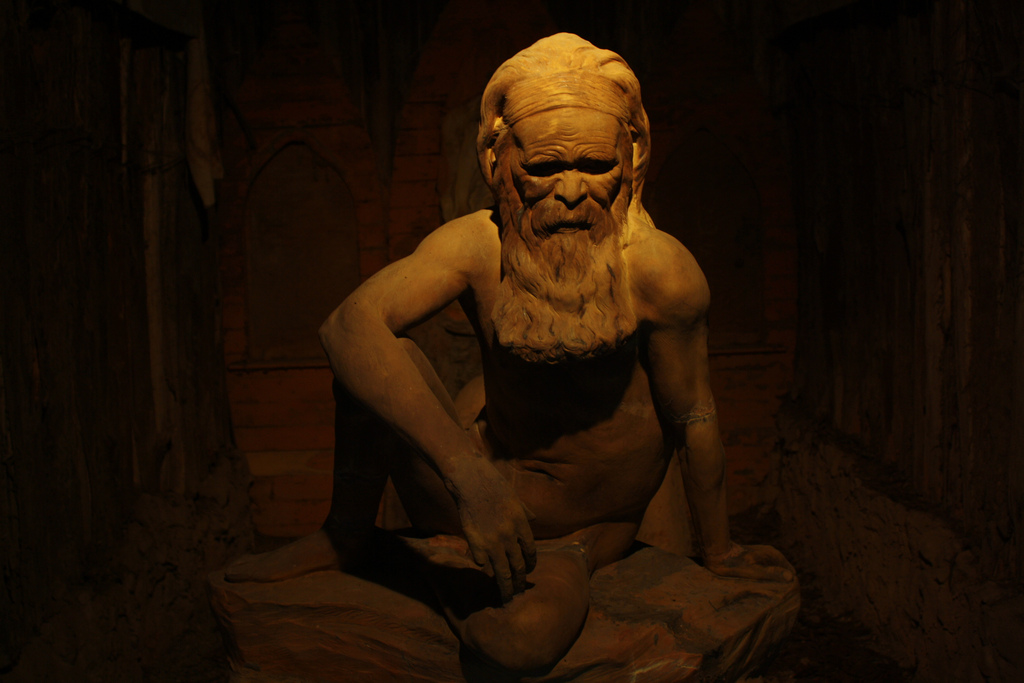 Throughout his travels, the explorer and artist left traces of his work all over Australia, either as gifts or commissioned works. Most of the sculptures he left behind from his time living in the outback however have now been vandalised or destroyed and only photographic records remain, held in the archives of Australia's libraries. The sanctuary itself in Victoria was even ravaged by fire at one point, although miraculously, the damage was not too extensive and with time, the sculpture park which was purchased by the state government in the 1960s, reopened to the public.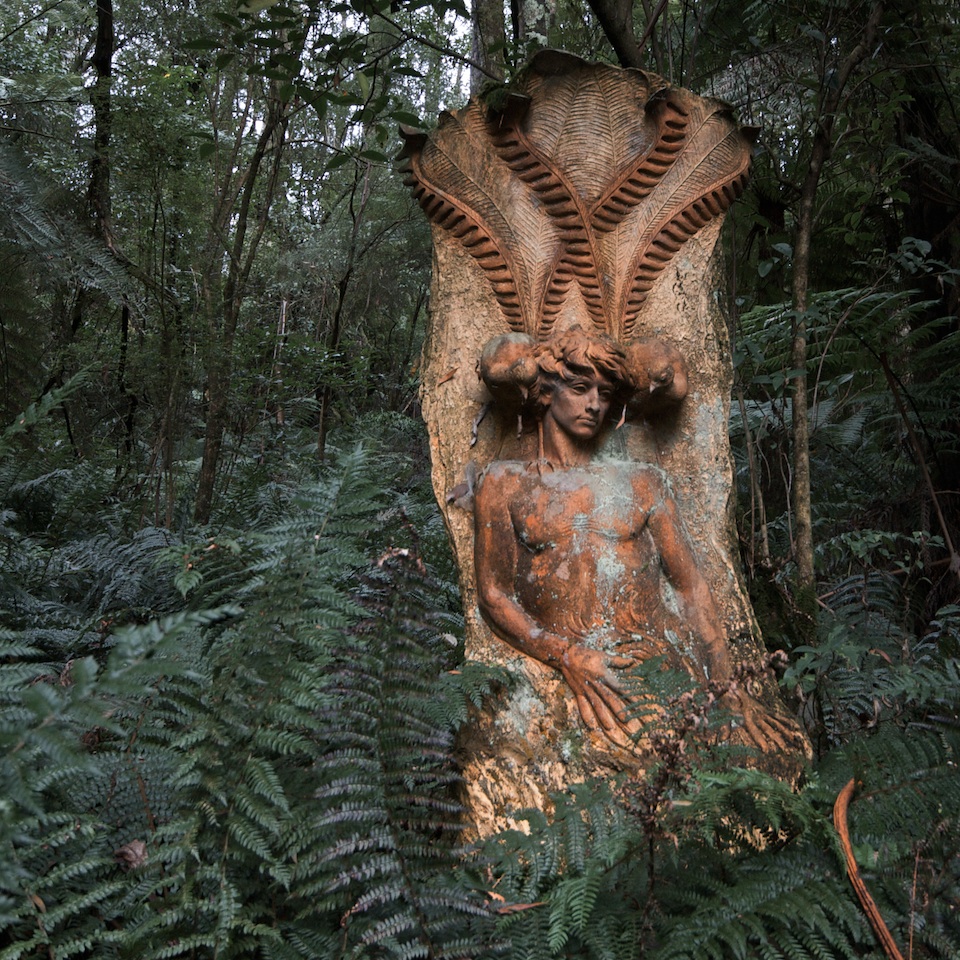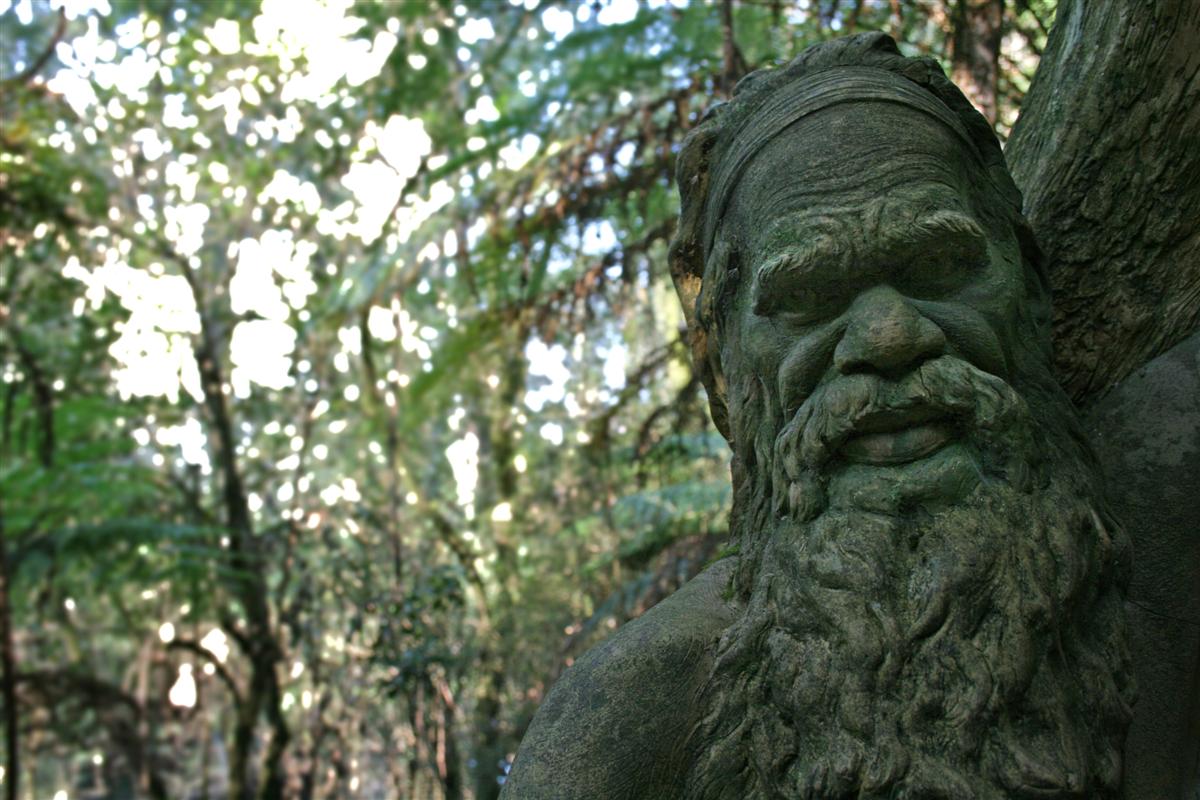 During his lifetime, Ricketts never became a wealthy man from his sculptures, but the outsider artist played an important role as defender of the indigenous people from the destruction that was brought upon them and their native land. His mysterious artworks peering out from the rainforest are a poignant reminder of a special relationship that the indigenous have with mother nature, one that we perhaps seem to have lost.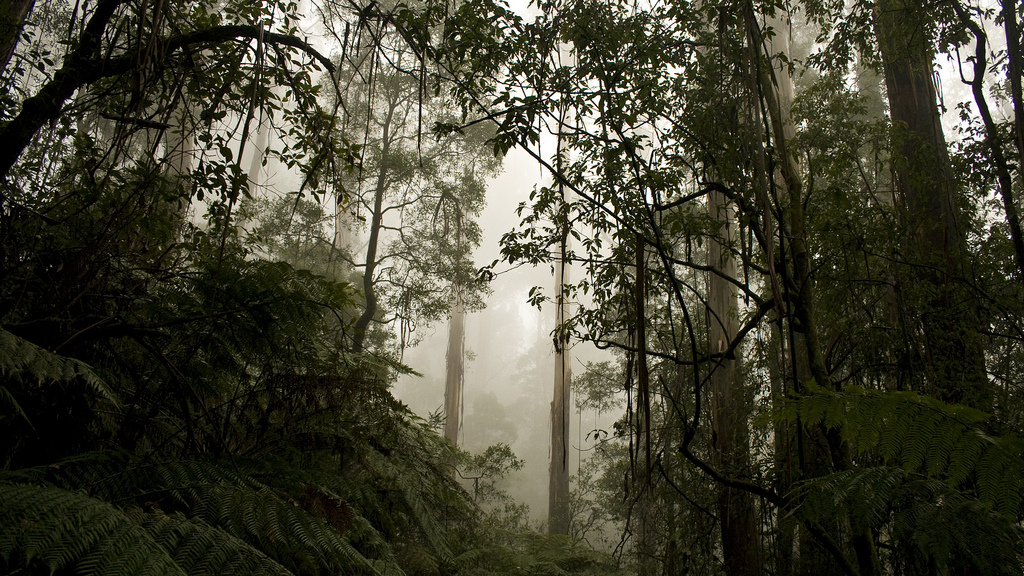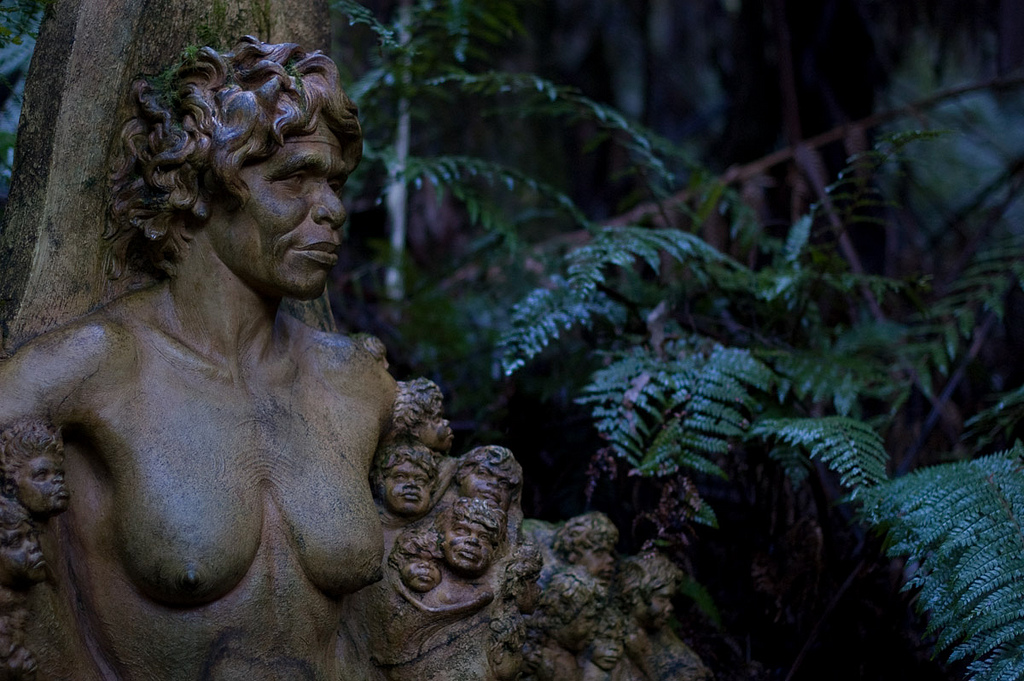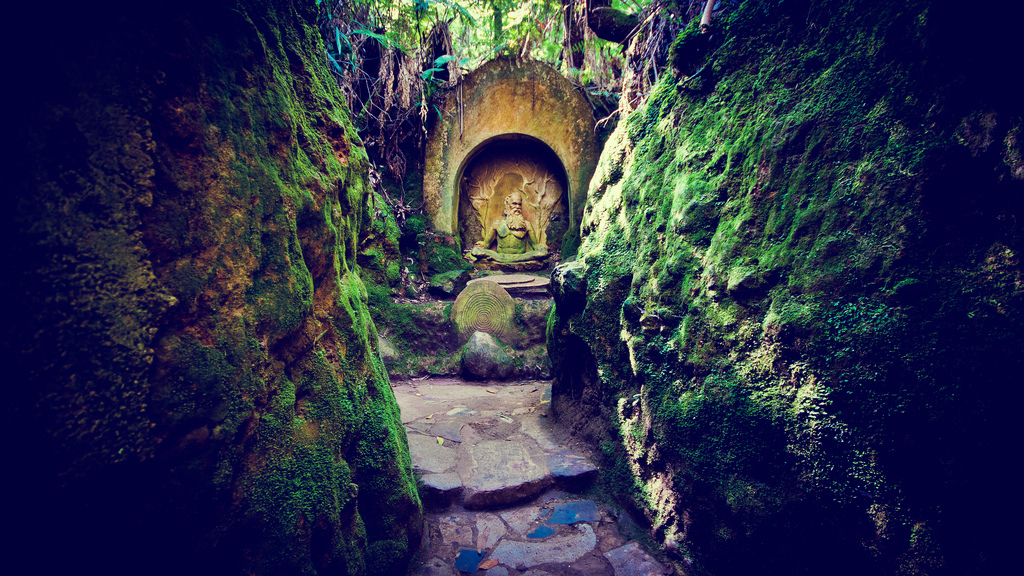 A visit to the William Rickett sanctuary is absolutely free and more information can be found here.