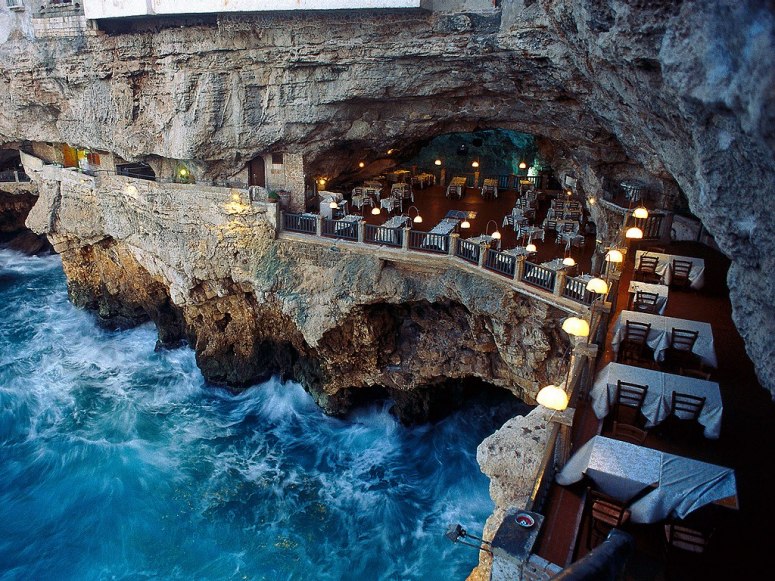 I'll bet you can already hear the waves crashing up against the rocks below you and taste the salty sea on your lips as you slurp down spaghetti accompanied by a glass of cold rosé. You want to know exactly where this magical place is so you can promptly reserve your table for two with your favourite person in the world. Okay, okay, I'll tell you…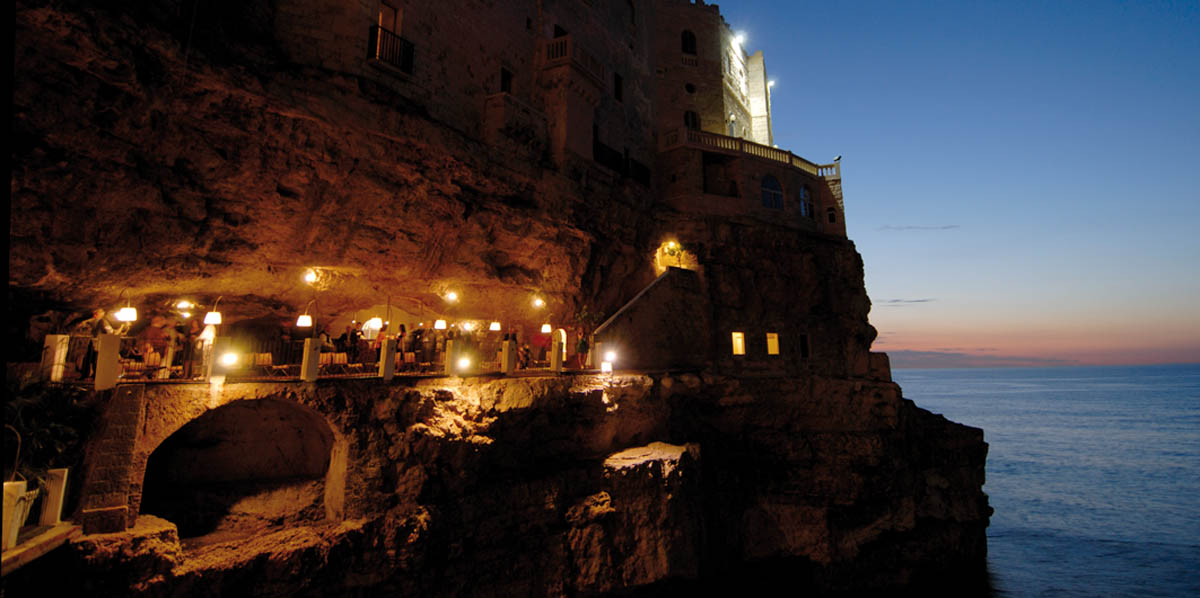 This otherworldly place, too good to be true (except it is), can be found on the Adriatic Coast in the ancient Italian town of Polignano a Mare. Situated on a rocky ridge above the sea, in a network of caves and grottos that have formed over millions of years, is the incredible Grotta Palazzese hotel and restaurant.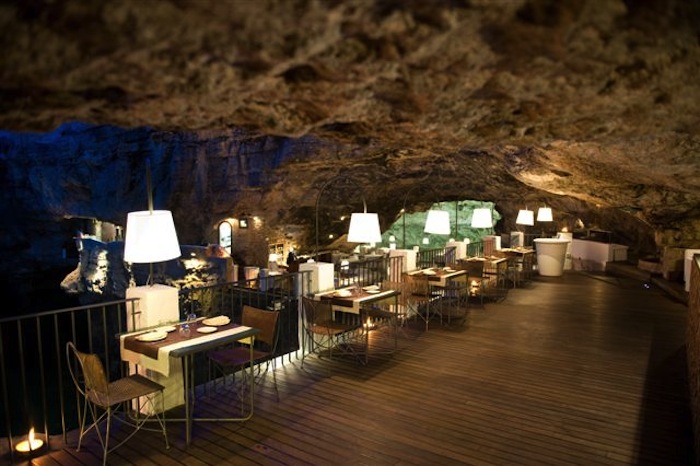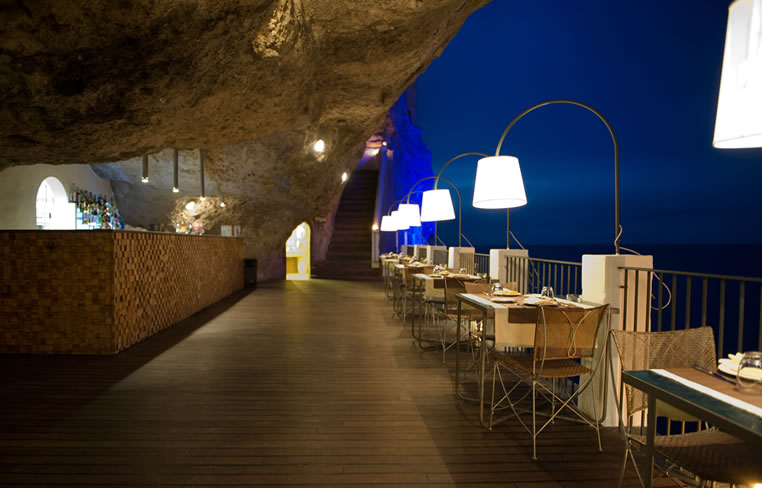 Creeping under the narrow streets and white washed houses of the town, it is the largest cave in the region and was named the "Palace Cave" by its original owner, a local feudal Lord. As early as the 6th century, Kings and Queens were taking refuge here and lavish parties were thrown in this very grotto for nobility, regal guests and fabled travellers.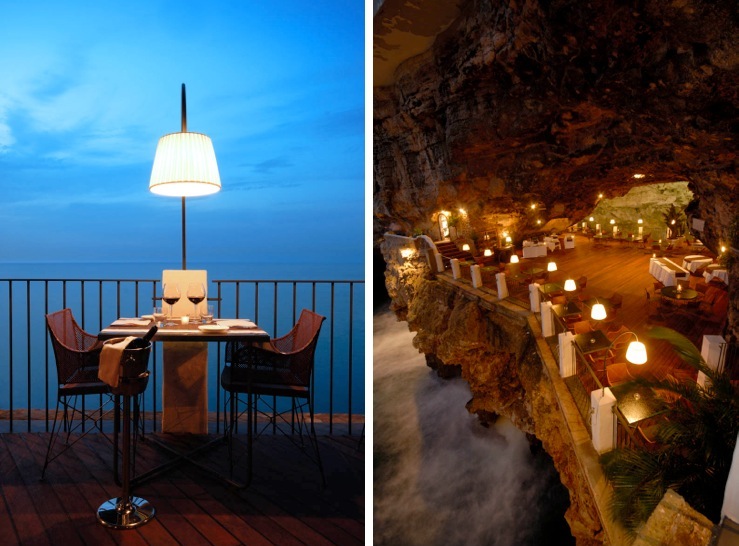 And in case you're wondering what it might be like to book a room at the Grotta Palazzese…
A standard double is pretty affordable, starting from € 120,00.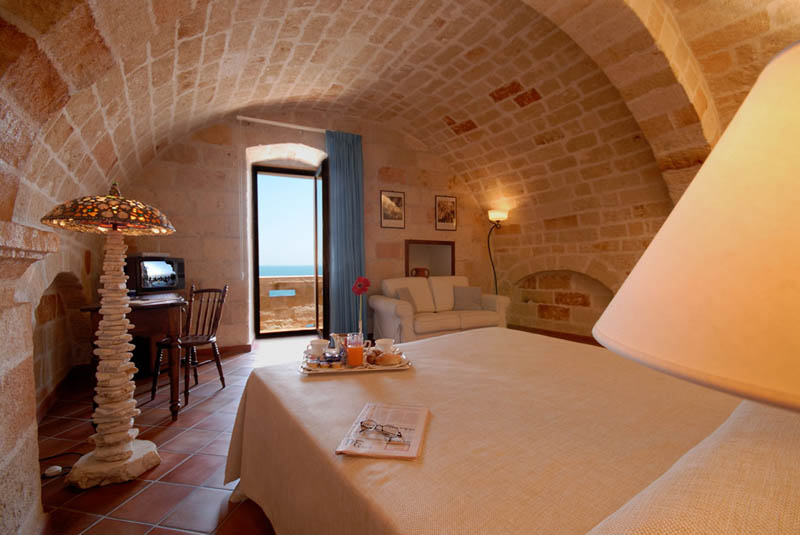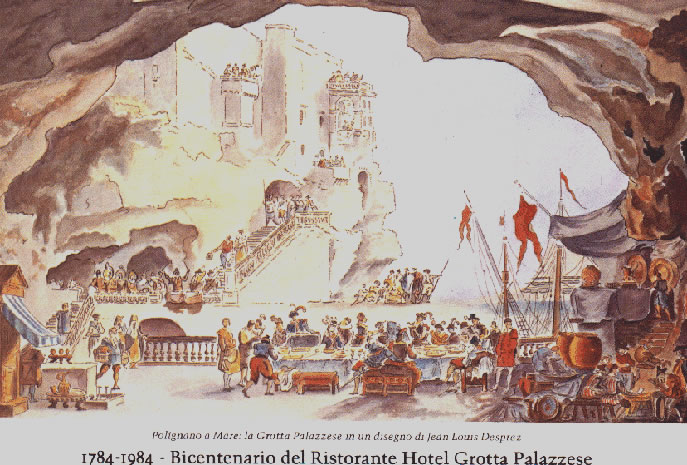 The restaurant and hotel itself has been in operation since 1784. This postcard above paints a vibrant scene of its early days.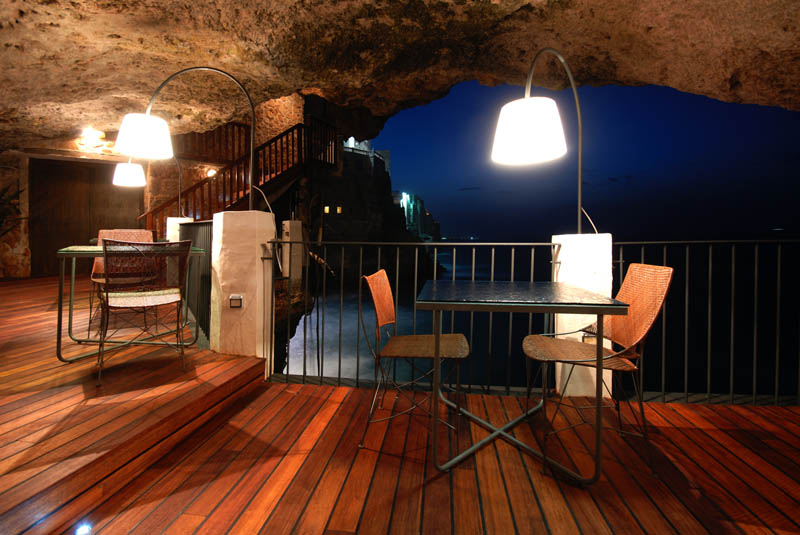 If you'd like to check out the menu, which is mostly (you guessed it), fish and pasta, you can download it here. The prices might make you blush but hey, once in a lifetime dinners like this are sorta worth it, aren't they?
Complete your summer in Europe at the Grotta Palazzese.