By now I think you know I'm not one of those websites hawking any old products and designer gear at you all the time. It takes something very unique; something that strikes a nostalgic chord within for Nessy to get into consumer mode and share a brand with you. In fact if I'm honest on this one, almost too good to share, I very nearly didn't…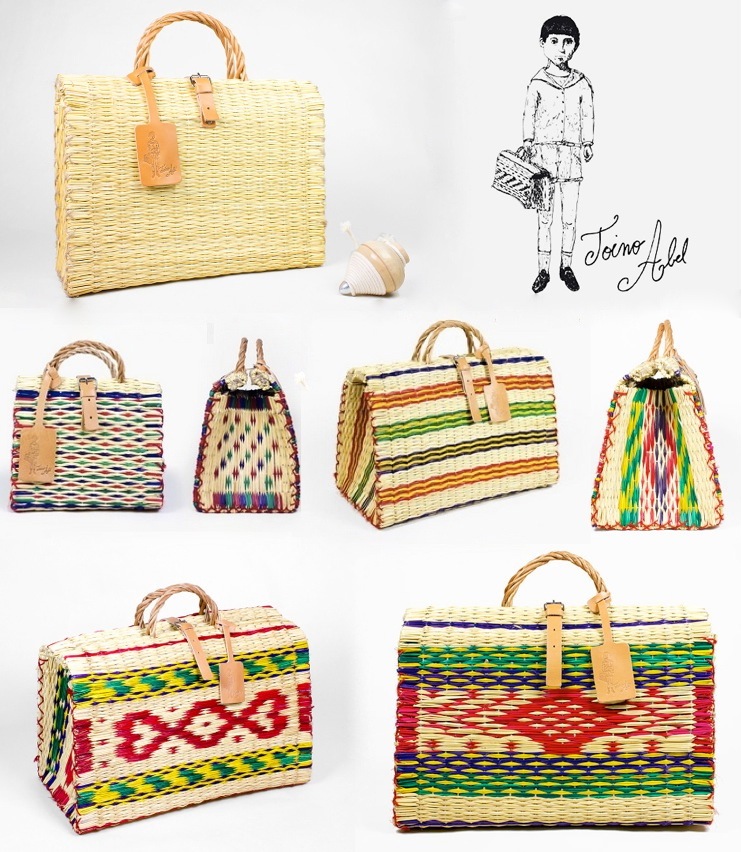 As we speak, in a small Portuguese village, someone's grandmother is lovingly hand-weaving the bag that's going to follow me on my adventures this summer. I've been communicating via the online Etsy shop with Nuno Henriques, whose great grandfather first began the family's basket-weaving business generations ago, delivering them all over Portugal by cow and cart. Brands don't come much more authentic than Toino Abel…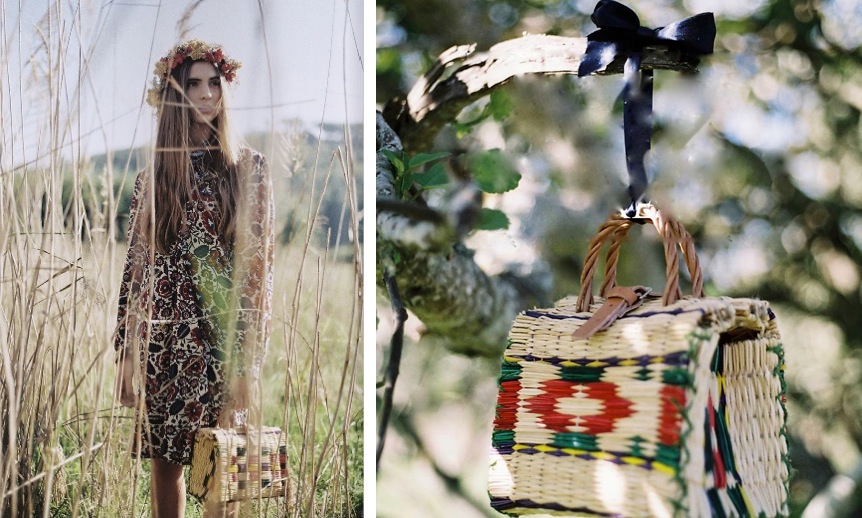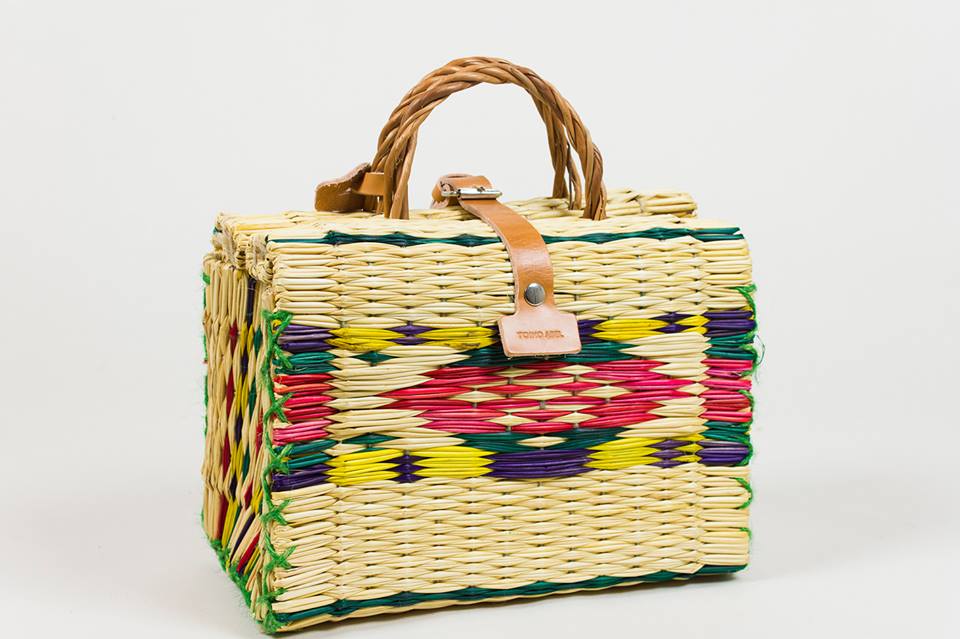 Today the small business is still run by Nuno's great aunt with a staff of just six weavers, the same women who have been making these baskets for decades. Once this last generation of remaining craftswomen pass away, Nuno fears his family's traditional reed baskets might die out with them.
"Sometimes I am sad because I know that the craft of making baskets is coming to an end," says Nuno, who has brought his great grandfathers basket business online and into the 21st century, even appearing in the pages of Vogue. "But before this happens I would like to share and cherish this beautiful part of my culture heritage with you."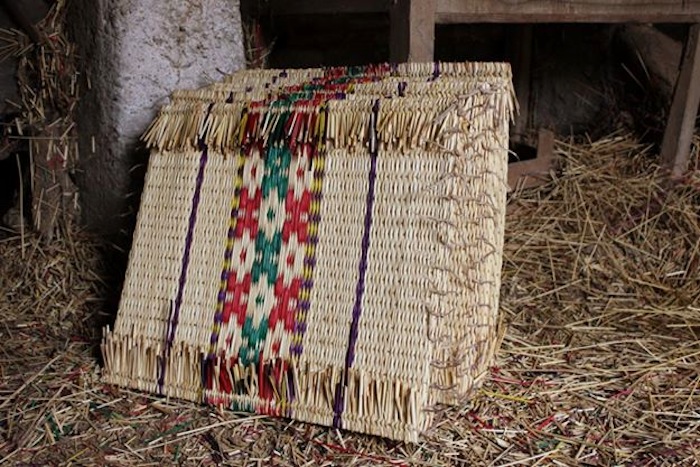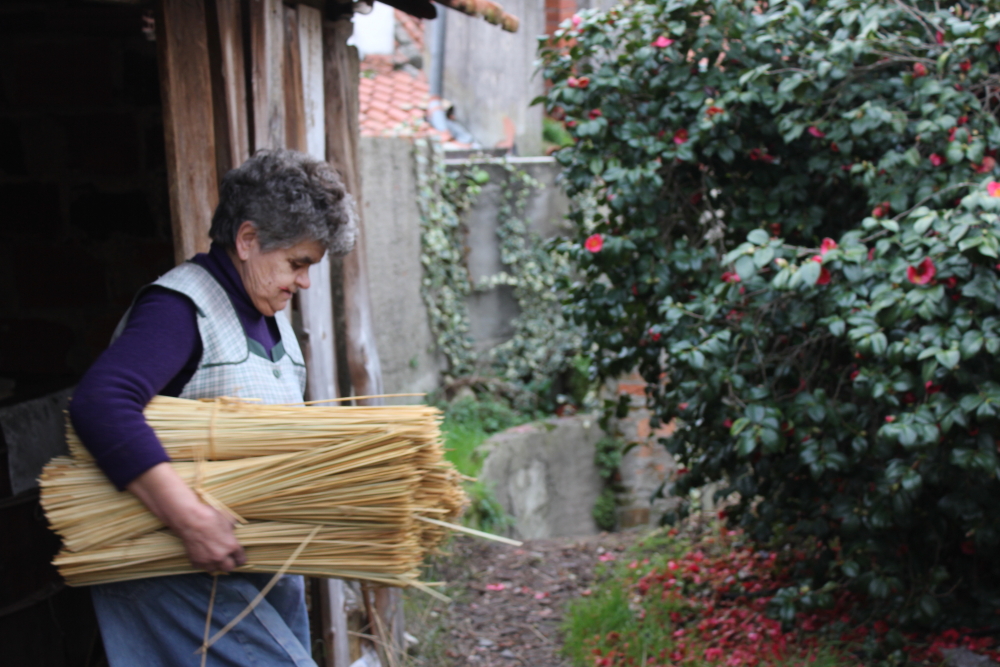 To weave these seemingly fragile materials into sturdy objects, every step of the process is done locally and by hand. Right in the rural village where they've always lived, the craftswomen cut the reed sticks into bunches of equal size, clean and dry them and clear their colour in a process of burning sulphur.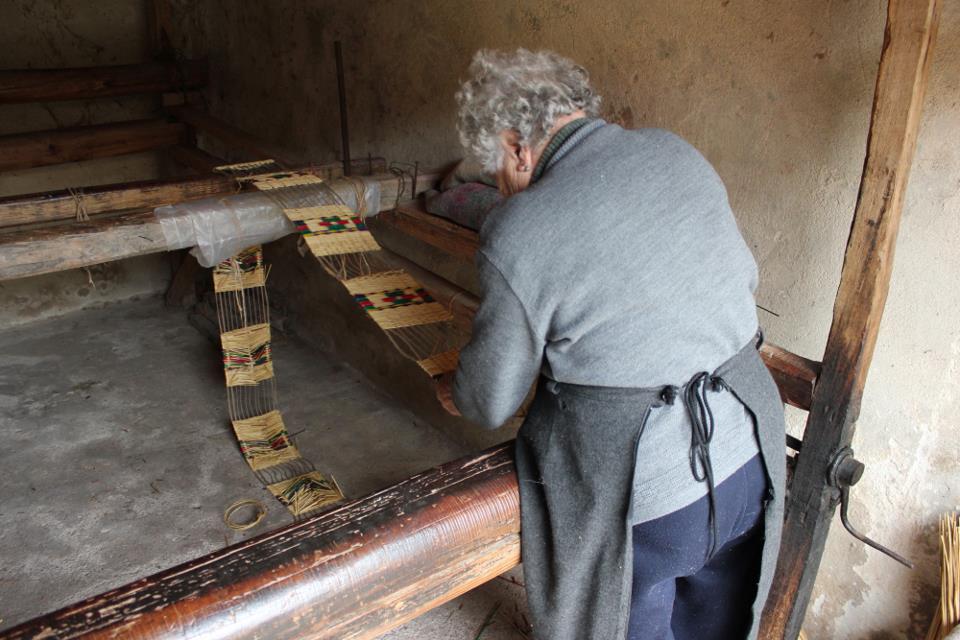 Afterwards they colour the remaining darker pieces with colour pigments and weave them on a hand loom, producing a variety of random patterns as they go.
That means no two bags are exactly alike, each basket is a one of a kind. The finished parts are then stitched together in the form of a bag and handles made from willow branches are bound and fastened onto the baskets. The made to order basket bags are sold in the €20 – €40 range depending on size.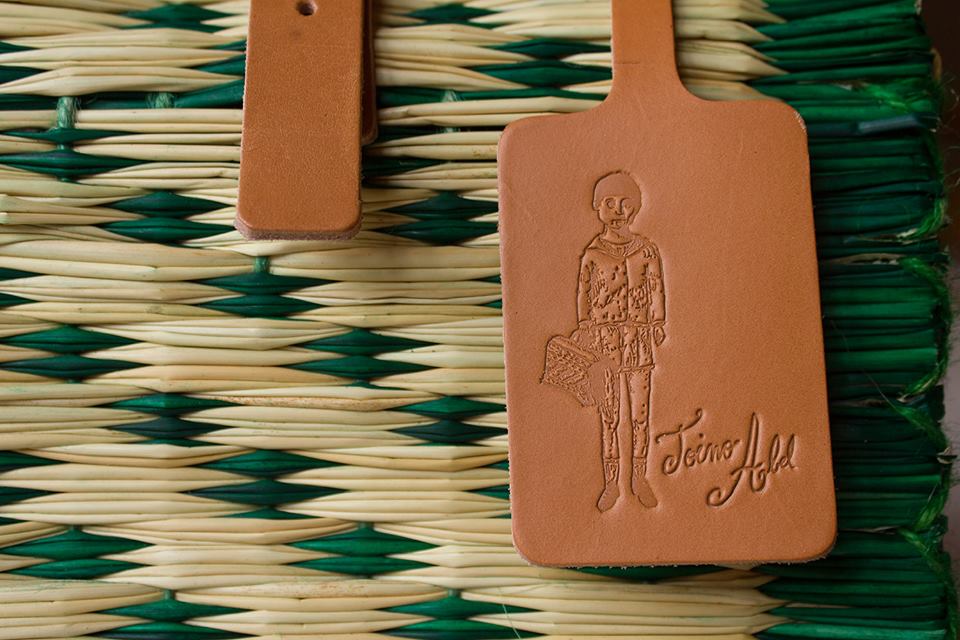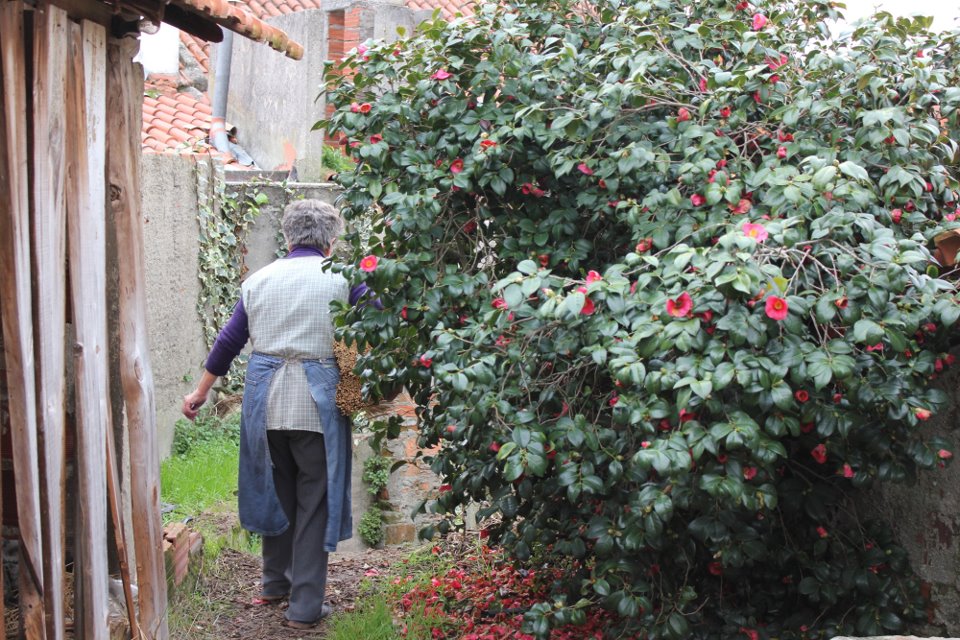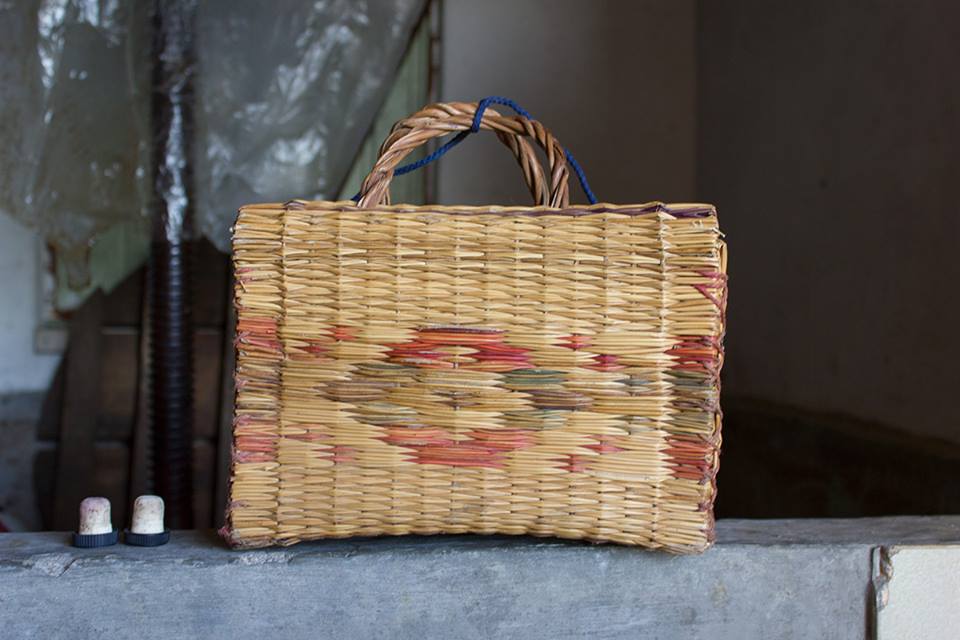 This is a 20 year-old reed basket Nuno found lying around the atelier. Originally these sturdy baskets were created to transport goods such as the market shopping or the farmer's meals to the orchards. 
"It is hard to find an old photograph of someone carrying a reed basket in my small village," explains Nuno. "The baskets were so commonplace that no one gave them enough value to be photographed. At that time photographs were taken only on feast days, I imagine. It was here where everything began. Everyone in my village made baskets at some point, but the one who started making them was my great-grandfather. The reed baskets became popular in the entire country and are now seen as part of our Portuguese heritage."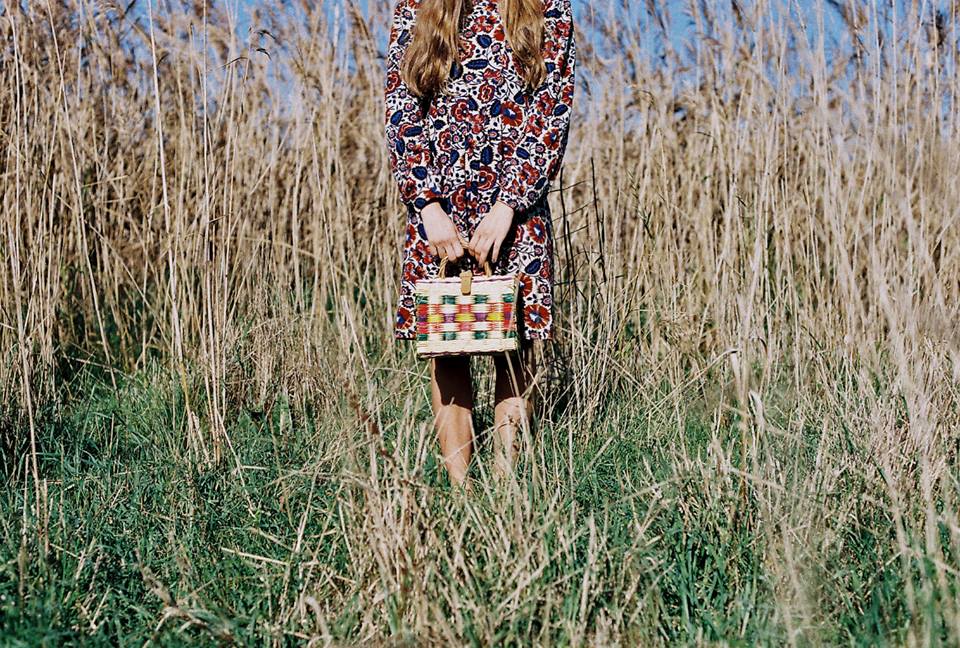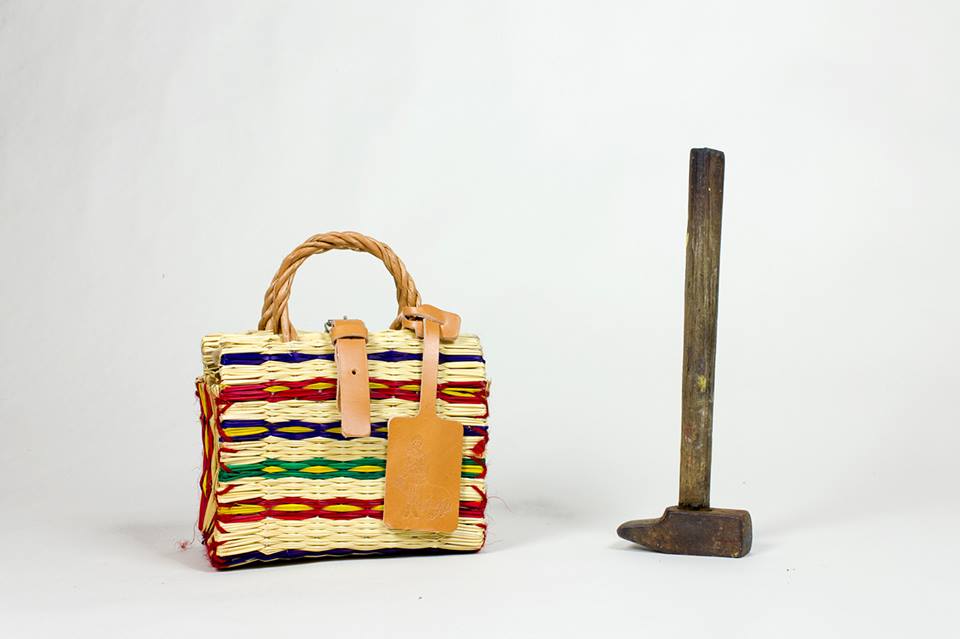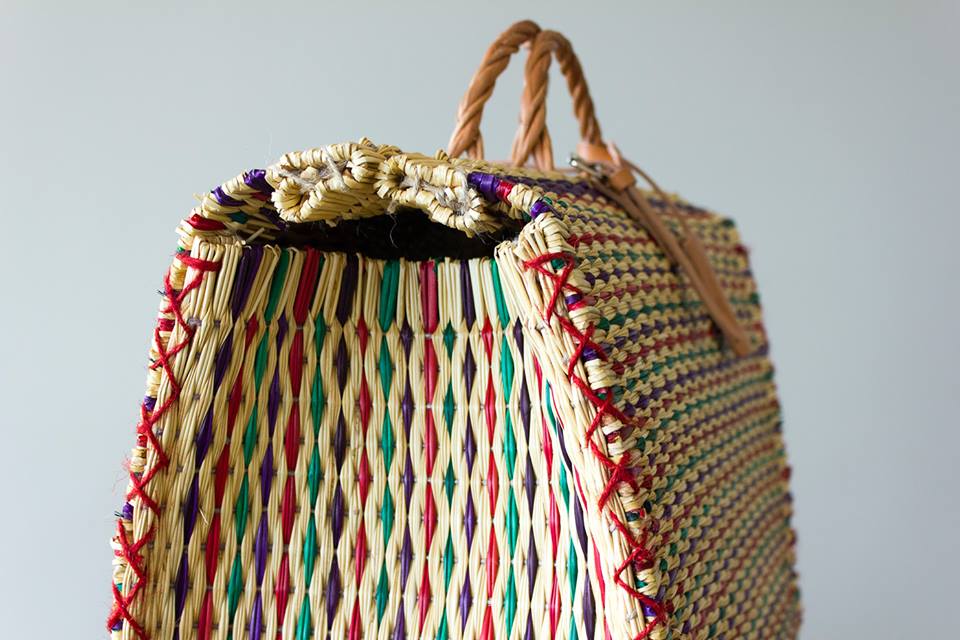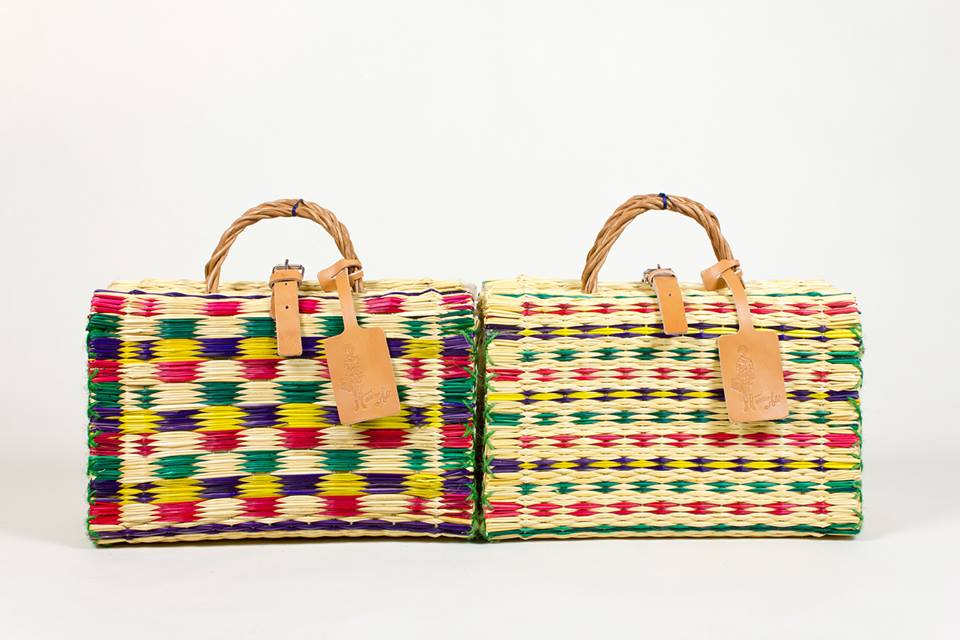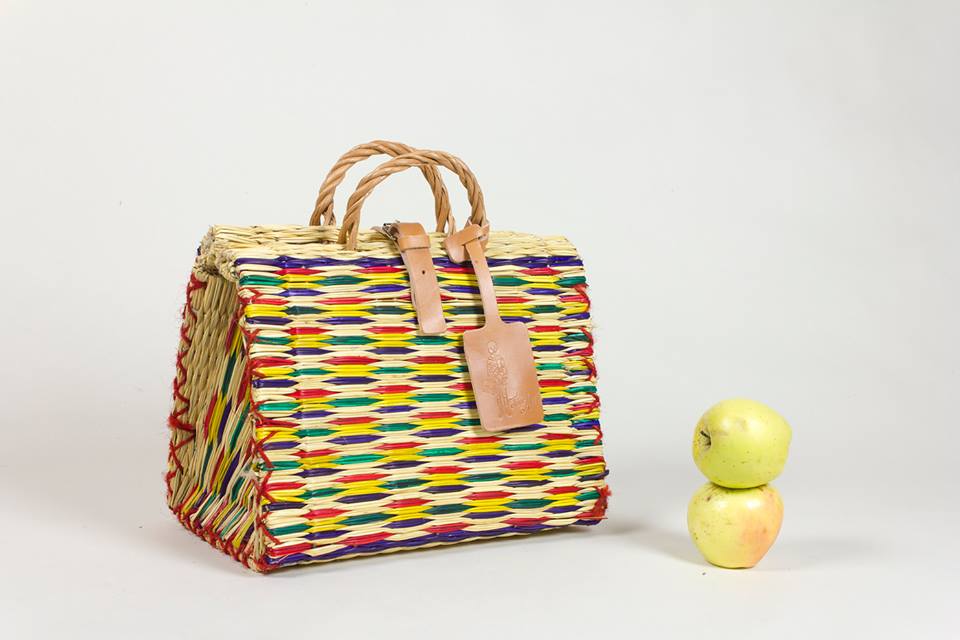 Toino Abel baskets come in a range of sizes from small shoulder bags (you can ask for a long leather strap) to beach bags, picnic baskets or bicycles baskets. They're made to order and specific designs can be requested or you could leave it to fate and see what inspired pattern your lovely Portuguese artisan comes up with.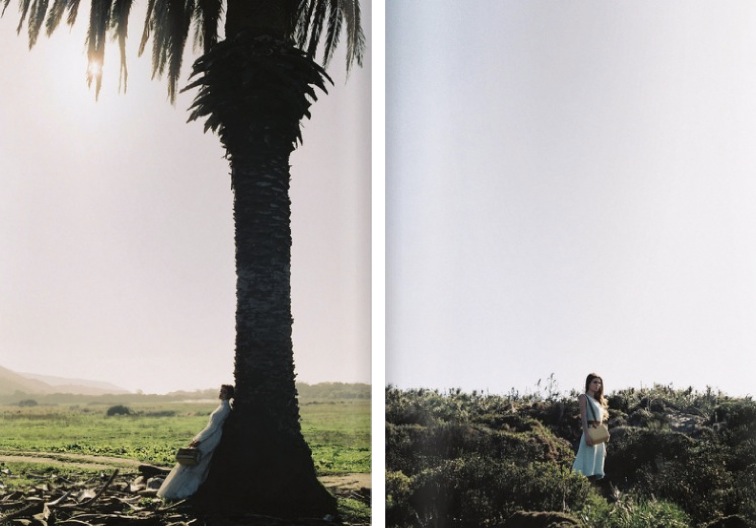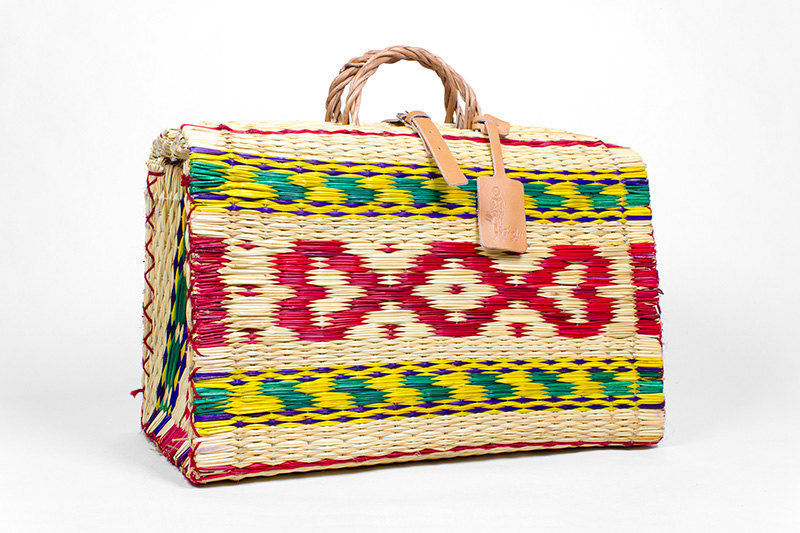 Discover Toino Abel, available to order on Etsy.