Now this is my idea of a Romeo and Juliet scene– that is if they had fallen in love in a fantasy Andalusian village rather than Verona. We're ogling at the mediterranean residence of Cota Street Studios, designed by local Santa Barbara architect, Jeff Shelton, whose work I'm just discovering and will hopefully explore more in person on my road trip around California later this summer. Shelton has been called Santa Barbara's architectural wizard, heavily influenced by Gaudì and his Catalan roots, creating sleepy little romantic villages that combine the creative exuberance of Gaudì with traditional Spanish Revival. And of course, his courtyards are just too tempting not to engage in a little "Romeo, Romeo, where art thou Romeo?"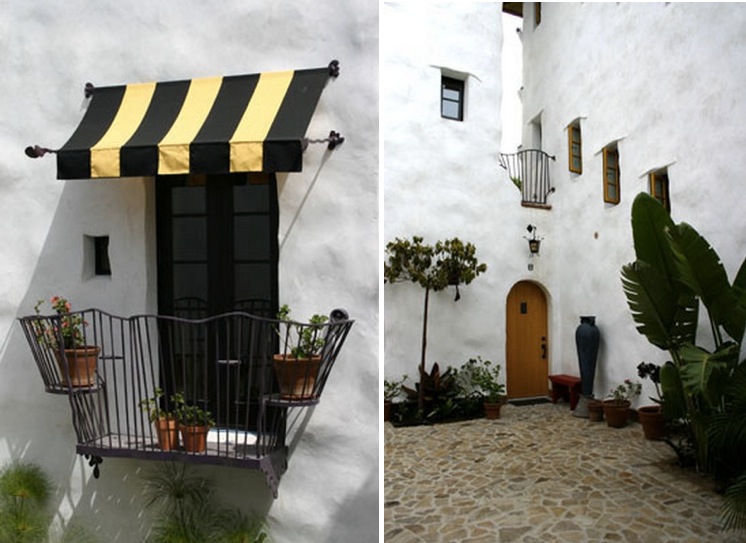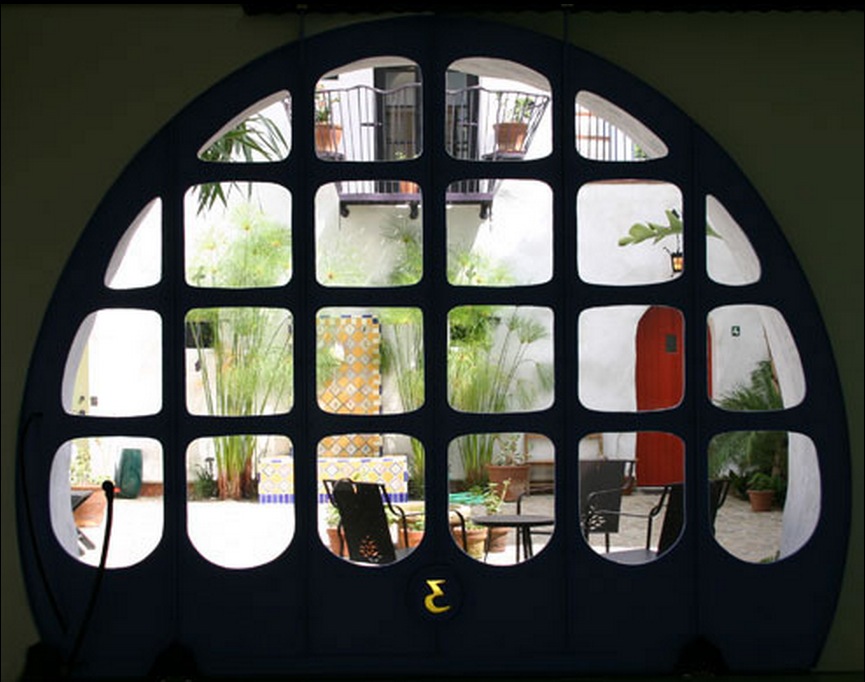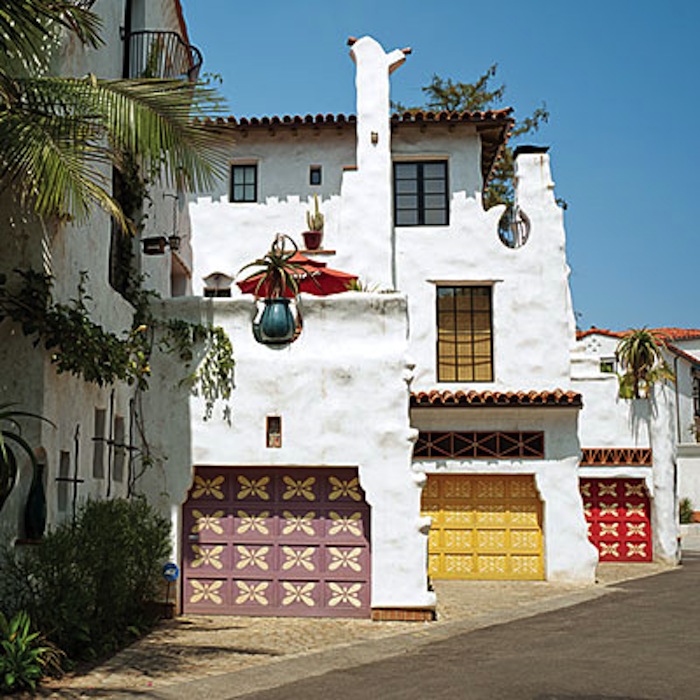 If you fancy your very own Romeo & Juliet apartment, you can find the Cota Street Studios website here for more information.
Below is a private townhouse Jeff designed for a client, The Ablitt Tower House. Check out that little cut-out on the right side of the building for the ceramic pot…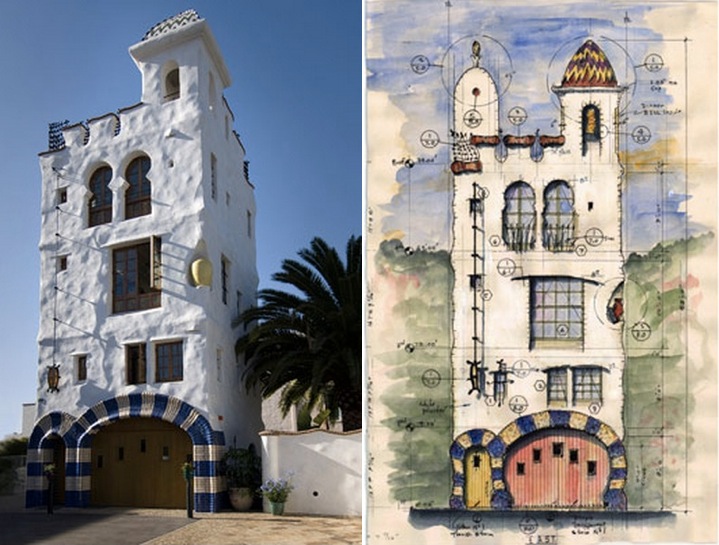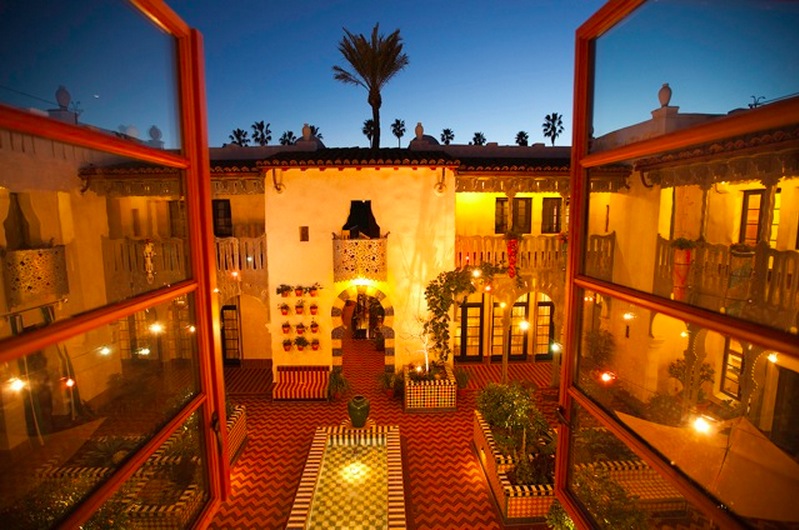 And here's another one of Jeff Shelton's Andalusian fantasy villages is El Andaluz, where a two bedroom condo will set you back around $2 million…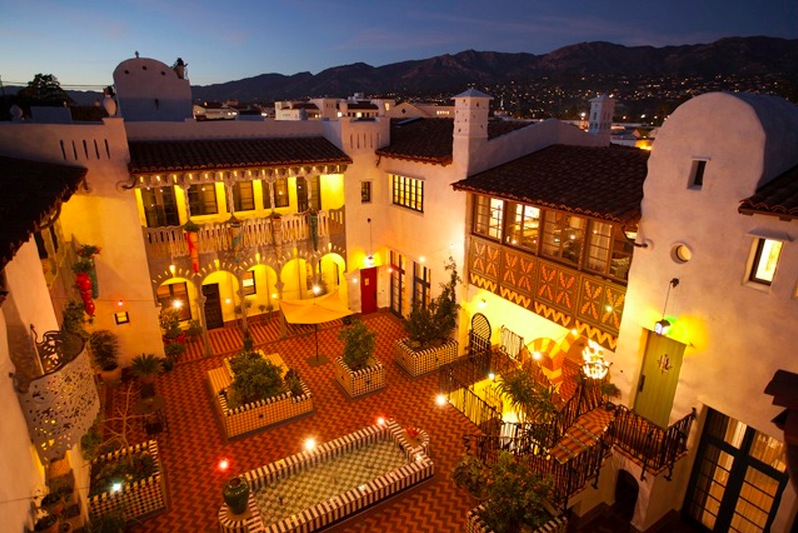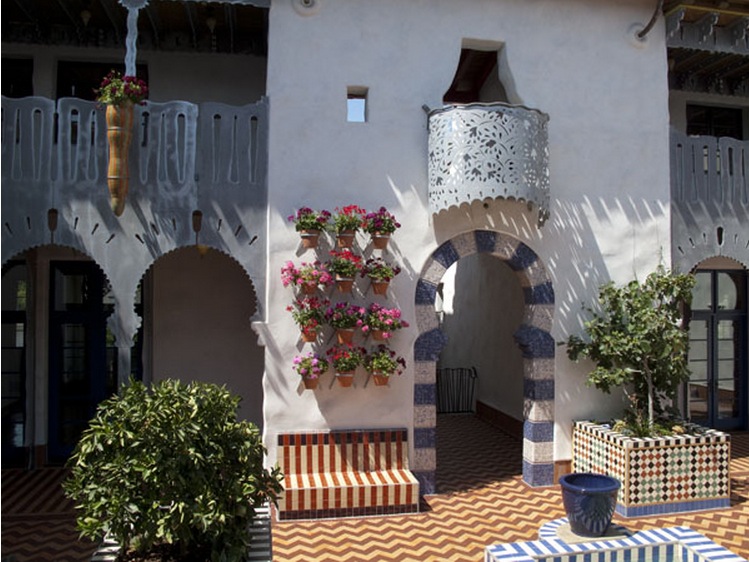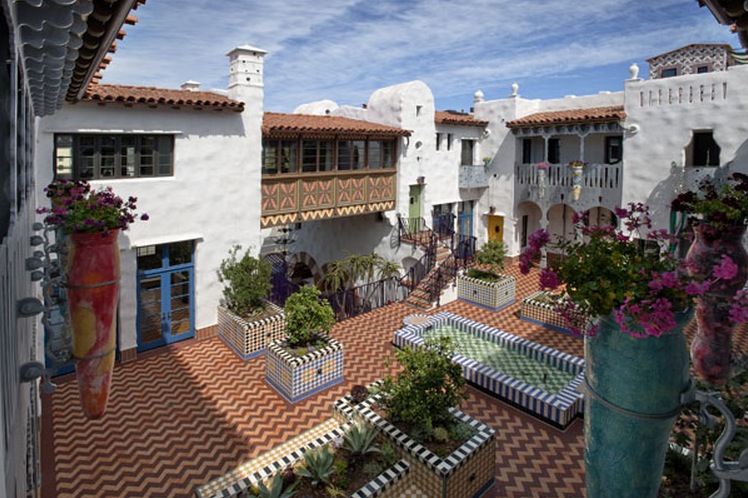 Now all I need is that Capulet fortune…
Discover more of Jeff Shelton's architecture.
Images via Jeff Shelton and Sunset