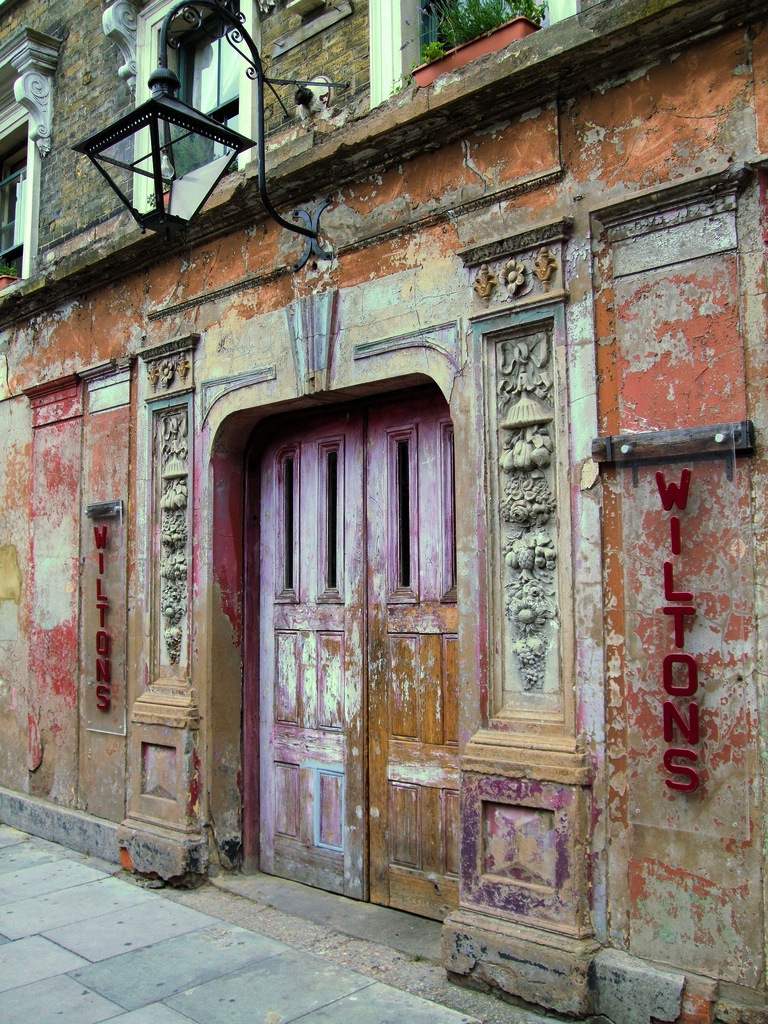 They say it's the world's oldest music hall, yet there's no theatrical facade, just a faded red door set into a peeling wall cobbled together from five Victorian house fronts. Hidden half-way down a pedestrian alley in the heart of East London, an unforgettable evening awaits…

It began as an alehouse dating from 1743 or earlier, serving Scandinavian sea captains and wealthy merchants. In the 19th century, a concert room was built behind the pub and it became a theatre saloon and music hall furnished with mirrors, chandeliers and decorated with the finest paintwork. For most of the 20th century however, barely surviving demolition as part of the slum clearance schemes of East London, the venue remained empty and derelict. But tonight, one of very few surviving music halls in the world is inviting us for a round of candlelit cocktails and a good old fashioned knees up!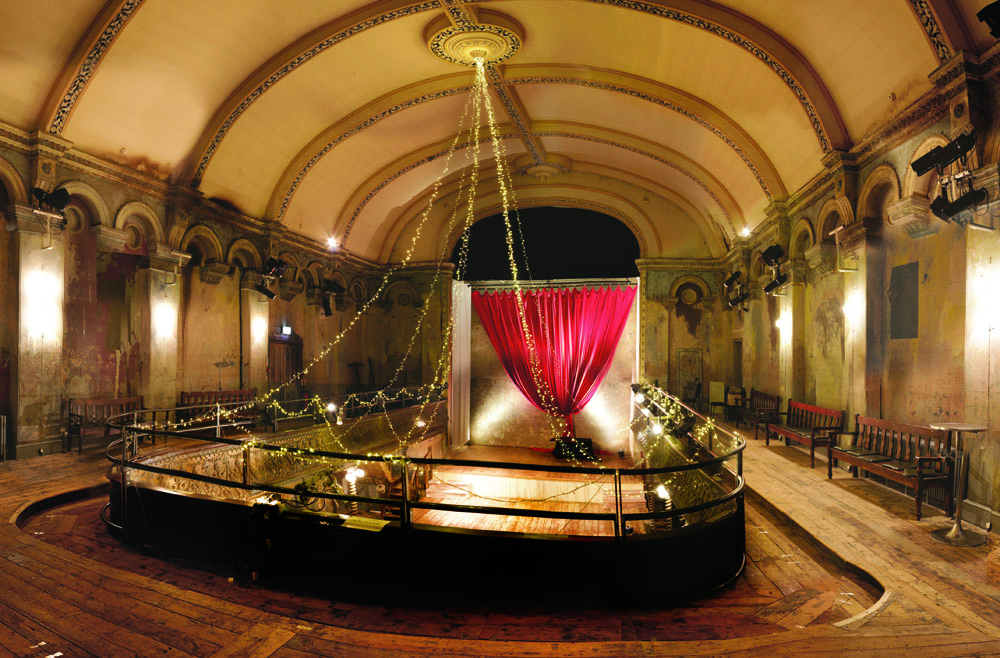 Expertly mixed on what was allegedly the first mahogany bar installed in a London pub, cocktails will be served from dusk in Wilton's beautiful hall under twinkling lights. Tables can be reserved in cosy candle0lit corners for drinking in the atmosphere as ghosts of evenings past hover in the wings.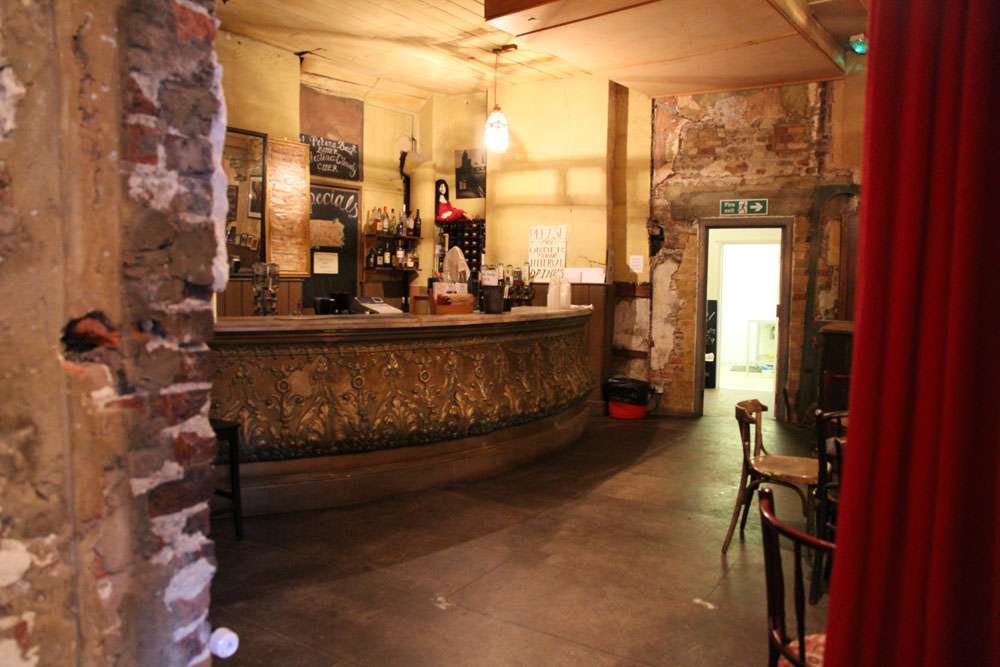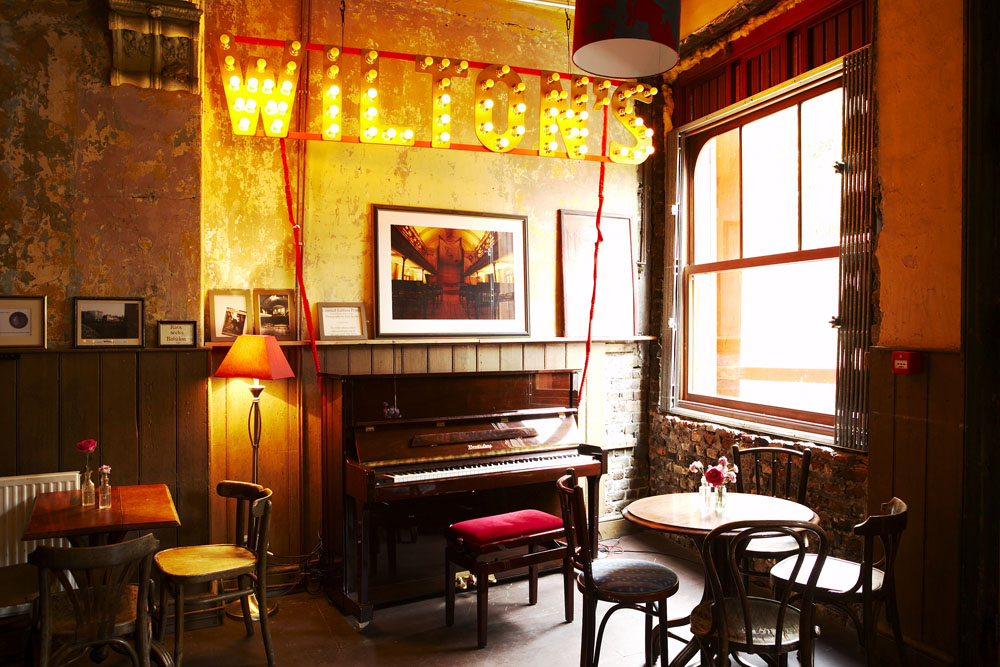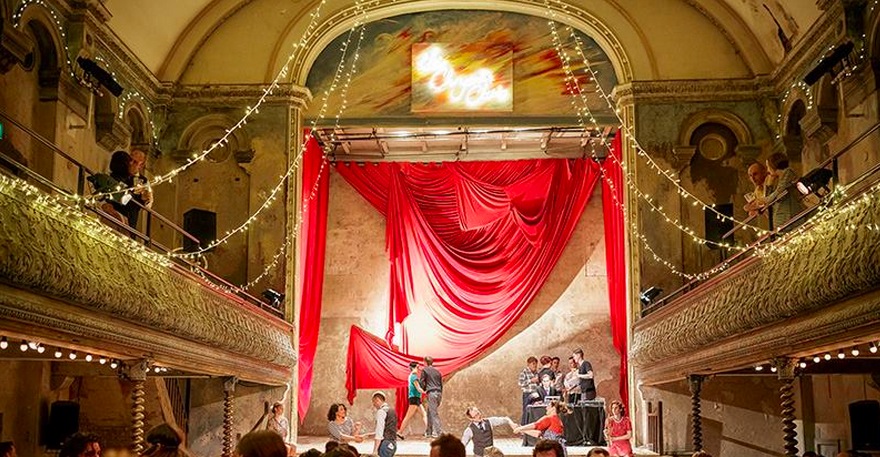 The venue was painstakingly brought back to life in the late 1990s by Frances Mayhew, who has been raising funds little by little over the last decade to restore the building. The faded glamour, peeling paint and long-extinguished gas lamps however are here to stay, making your entrance into Wilton's a seriously surreal time warp back into the 19th century.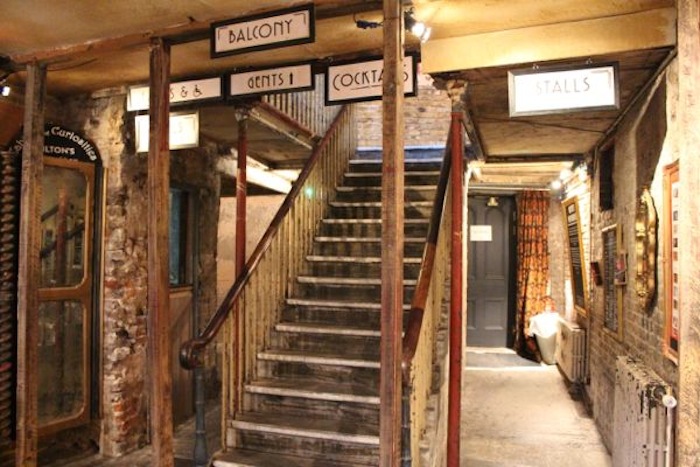 The music hall itself is a sight to see, almost church-like, which probably explains why it also in fact moonlighted as a Methodist Church until the 1950s. But there's nothing clerical about an evening at Wilton's these days; our unique London hideout has returned to its roots! Wilton's hosts regular swing nights, sing-a-longs, history tours and family weekenders.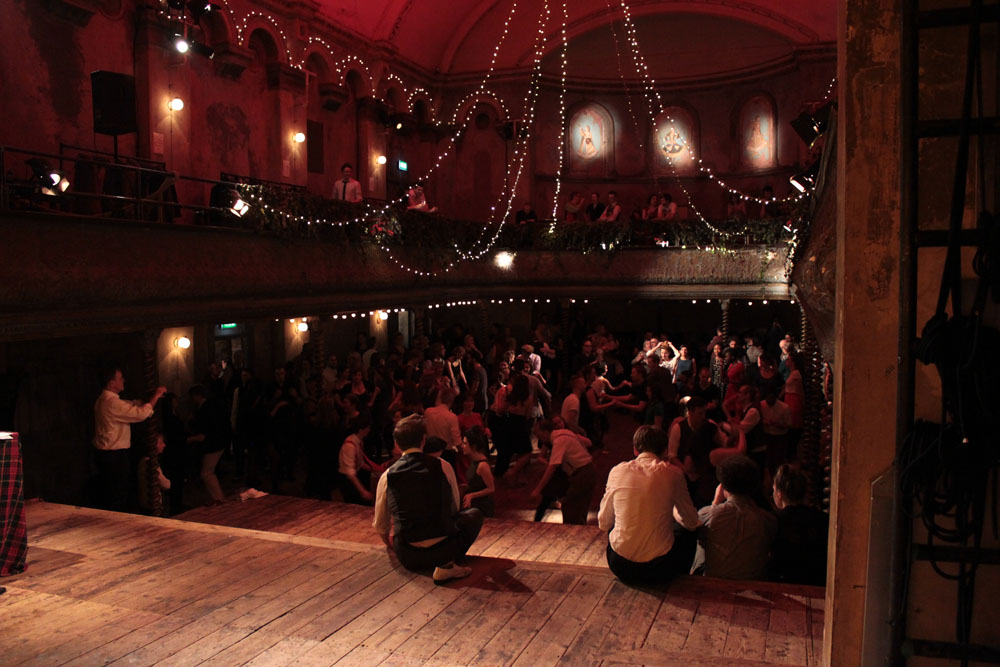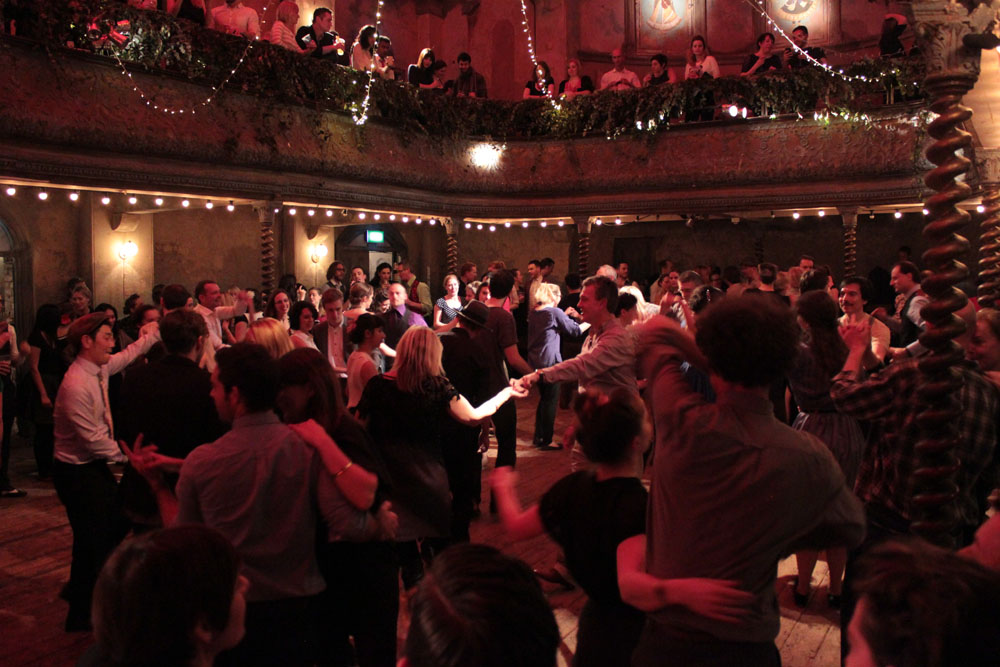 You can check out the events list for this legendary music hall here. Be the first to know about all their events, from ping pong nights to theatrical performances of The Sting, keep updated on their Facebook page.
Visit Wilton's Website for more details.