1. A Letterpress Shop in Milan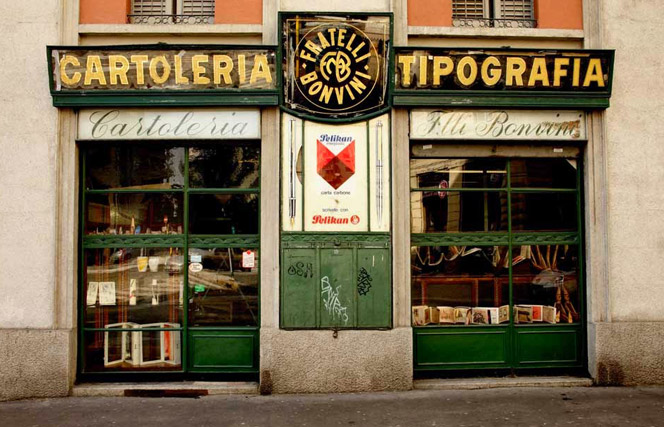 Cartoleria e Tipografia dei Fratelli Bonvini, since 1909, photographed by Luca Del Pia, found on Italian Ways
2. Violin Inception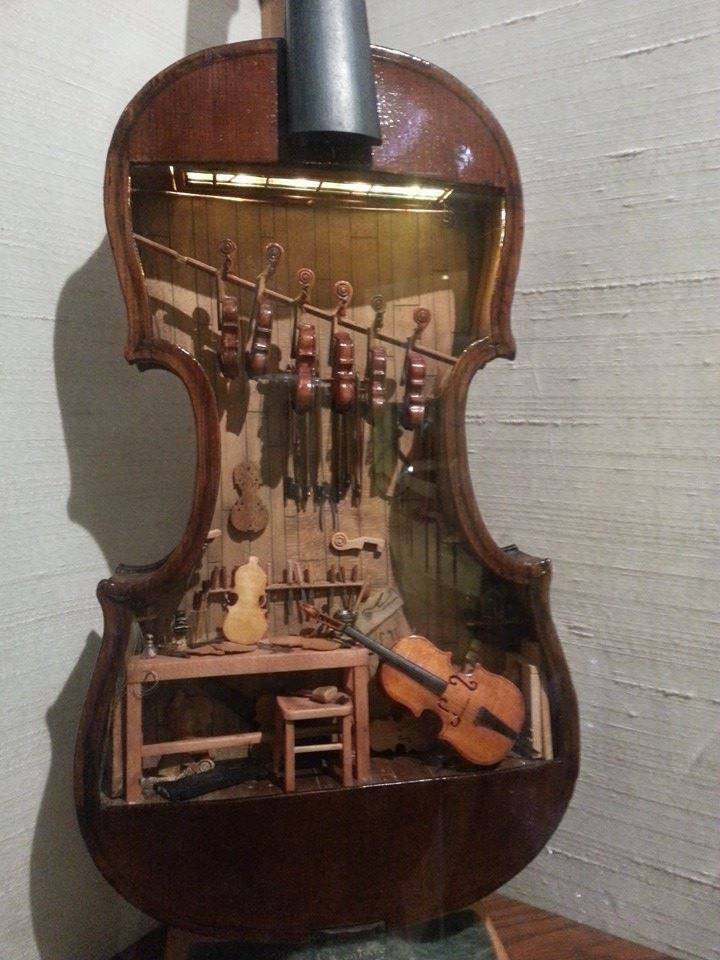 Found on So Bad So Good's Facebook.
3. Tuffi, the baby Elephant who Fell out of a Floating Railway

"In 1950, in an attempt to promote its upcoming show, Althoff Circus loaded Tuffi, a young, multi-ton elephant, onto Germany's Schwebebahn Wuppertal, literally translated as the 'Floating Railway of Wuppertal'. During the ride, Tuffi panicked and burst through the side of the train, falling some 9 meters."
 
"Lucky for her, the train was above the Wupper River at the time, and she went splashing into the water. The elephant (along with two journalists and one passenger who were hit by Tuffi on the way out) received only minor injuries. And Tuffi went on to live another 39 years."
Tuffi boarding the monorail.
The spot where Tuffi fell is now marked by a painting of an elephant on a nearby building, and there's an illustrated children's book about the incident, Tuffi und die Schwebebahn, as well as a local milk brand which still uses the name "Tuffi."

Full article found on Atlas Obscura.
4. A Most Charming Gas Station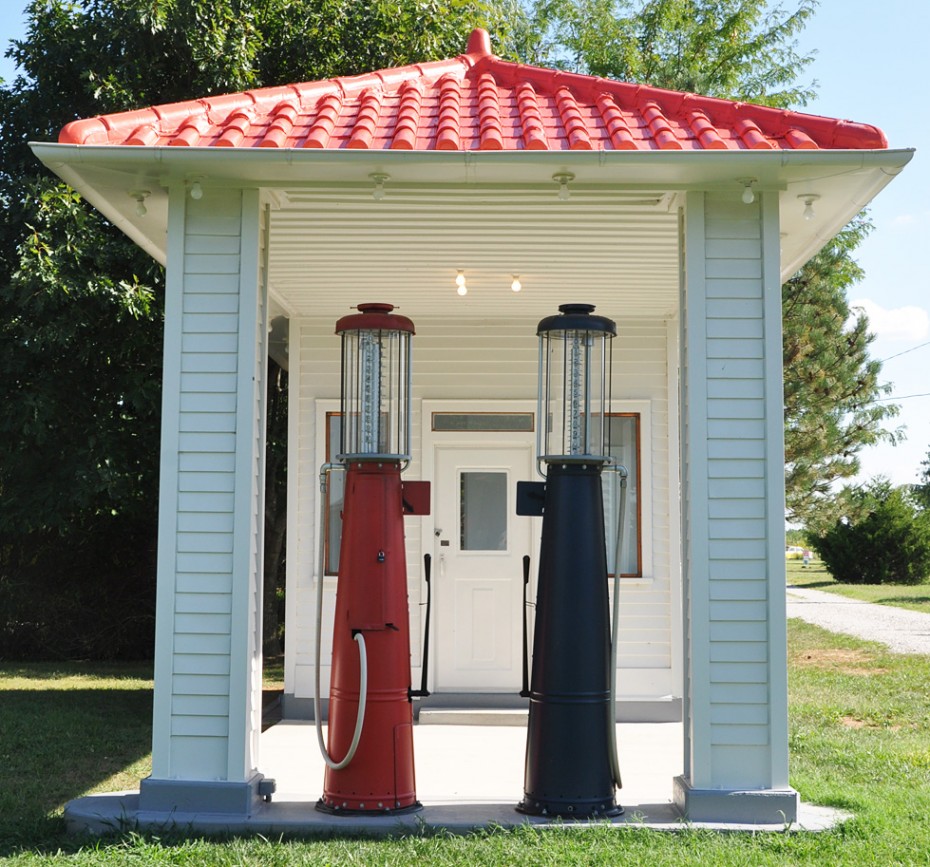 This former Phillips 66 Station was built in the 1920s and was originally located in Avilla, MO. It was moved later to Red Oak II which is a collection of old buildings and antiques.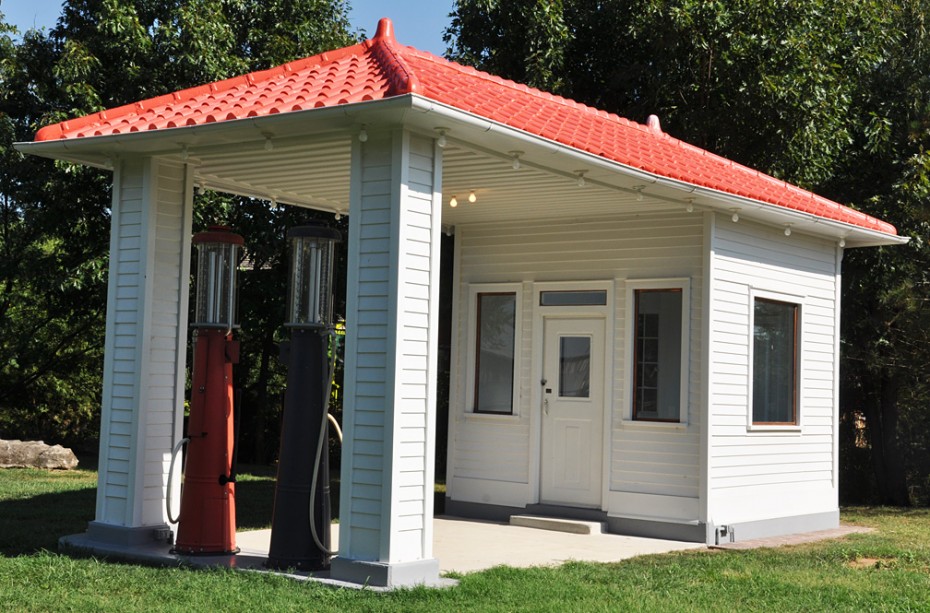 More charming gas stations found on Road Architecture.
5. This Rare Car For Sale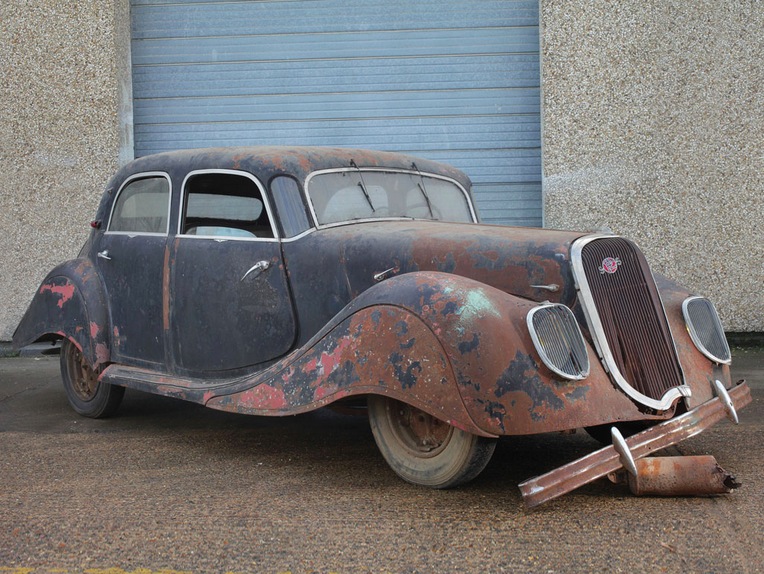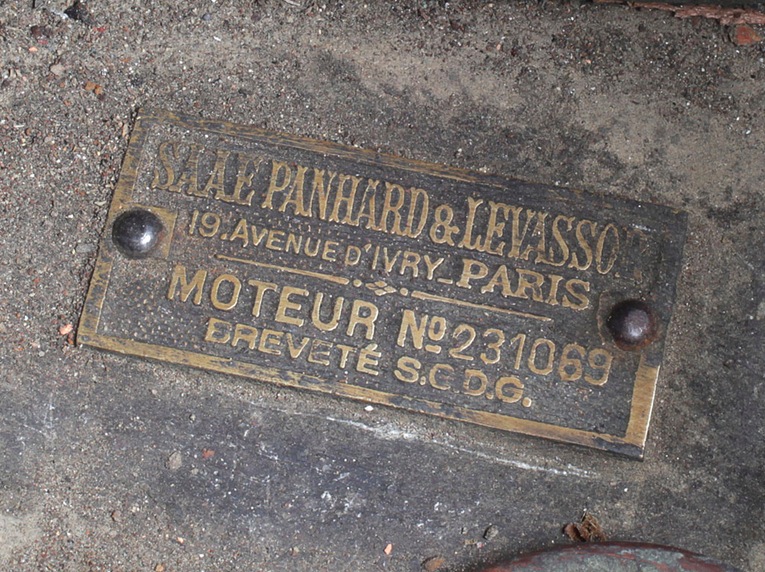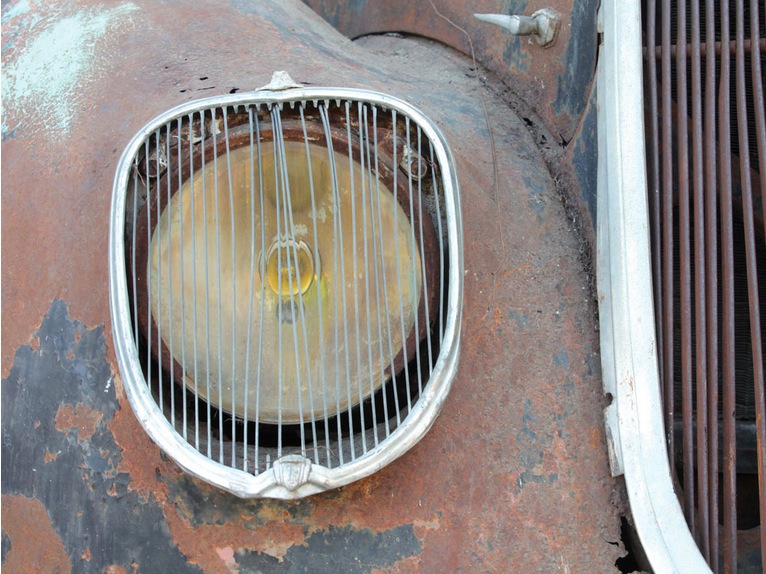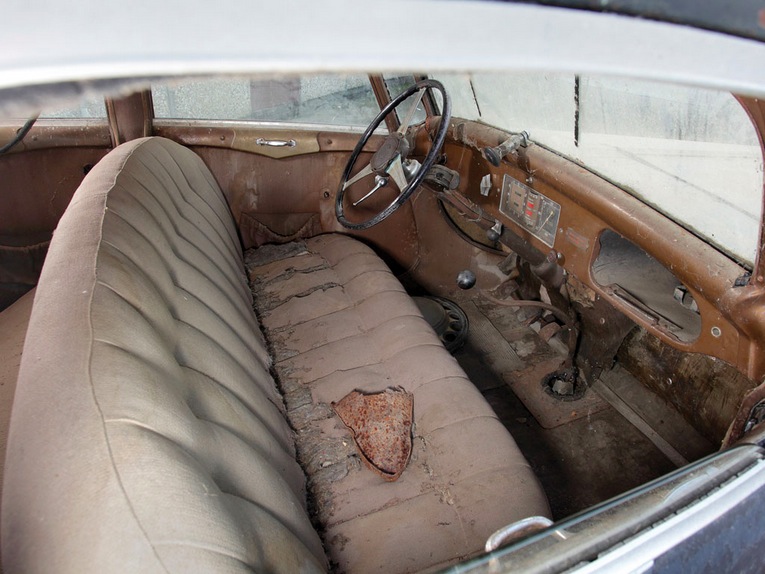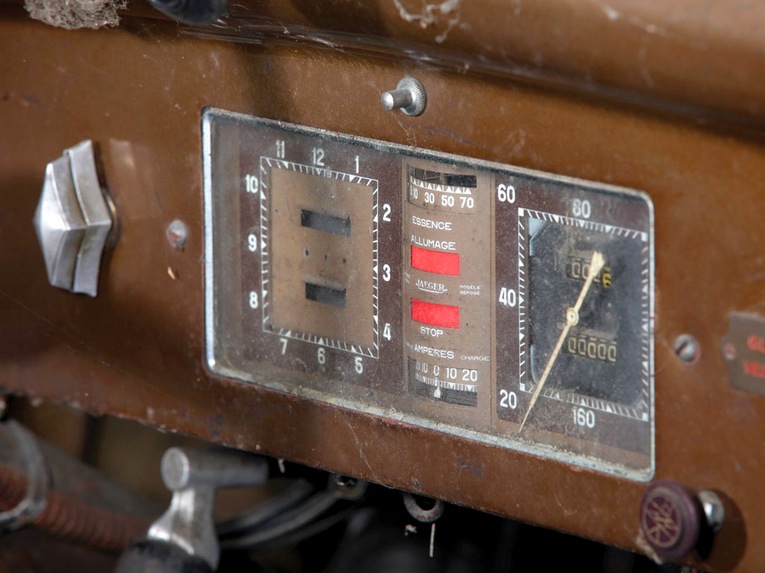 1939 Panhard et Levassor X82 Dynamic 160 Berline, one of a handful of this most desirable model known to survive of the 114 originally built. According to information from a previous owner, it was originally delivered to a French doctor who stored it through World War II and then returned it to the road until 1947. It was then sold to his mechanic, Jean Gleyze, who kept the unusual automobile until his passing in 1988. It has been in storage ever since.
Up for auction in Paris on February 4th for €30-40,000. Found on RM Auctions.
6. This Website For Sale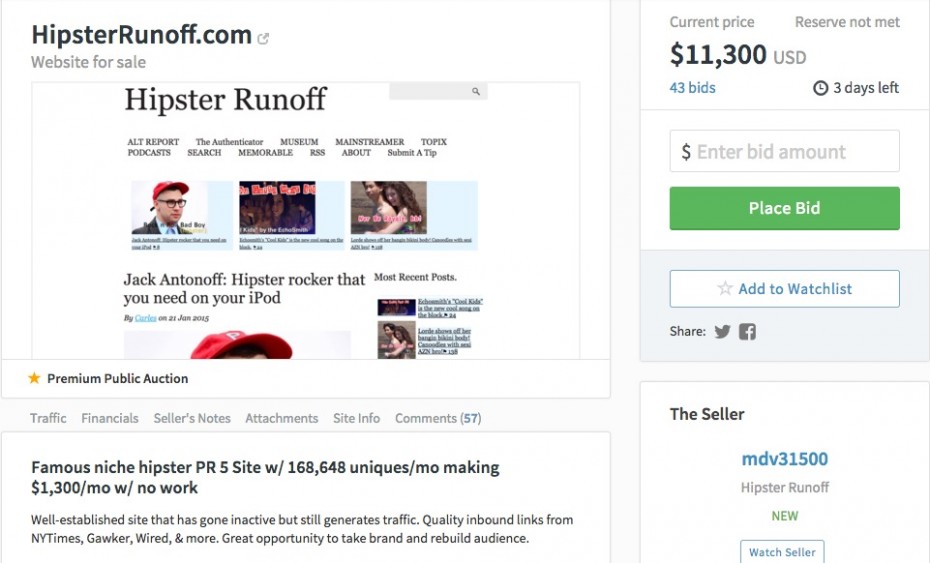 After falling into internet dormancy, Hipster Runoff is for now sale.
7. The Swimmers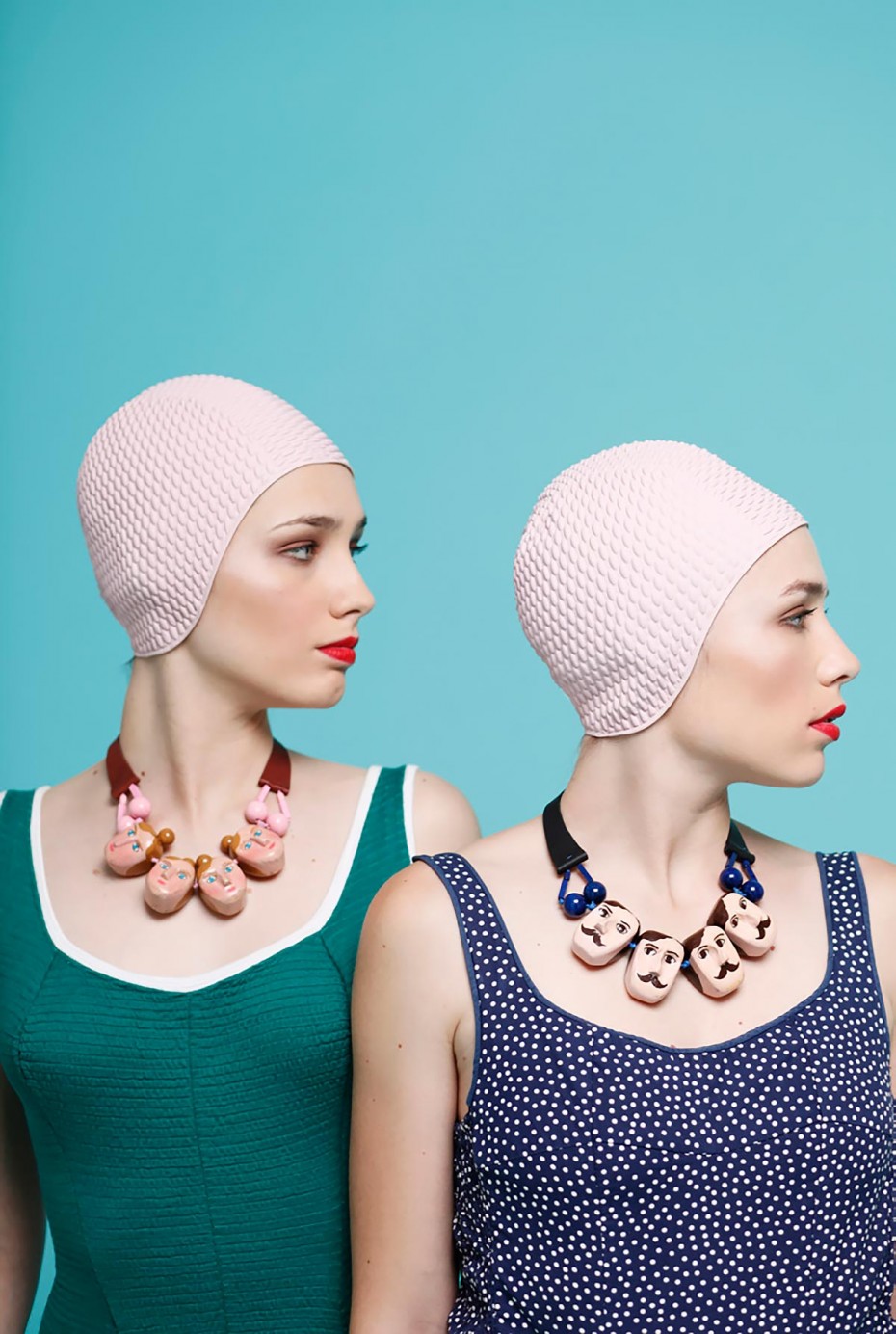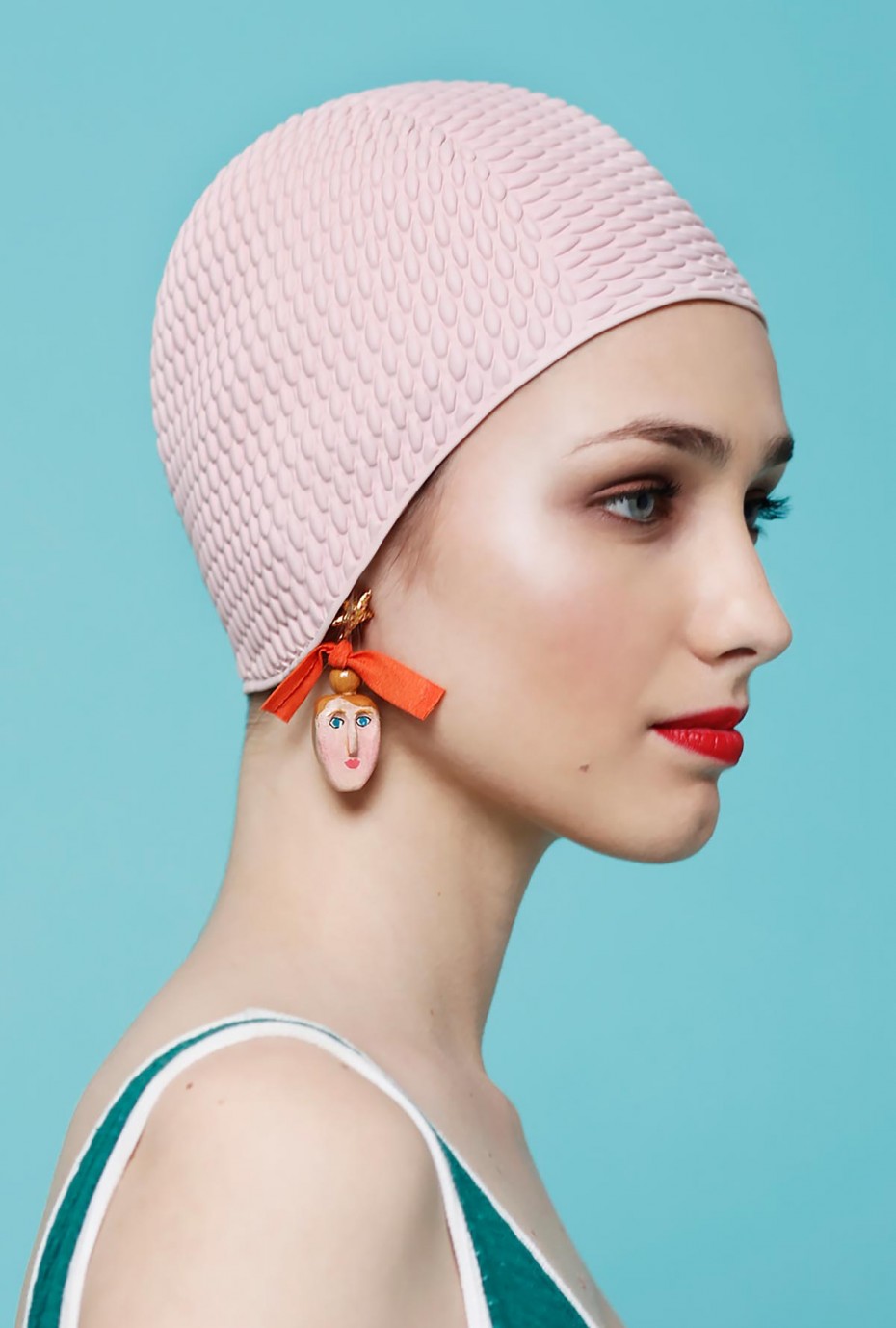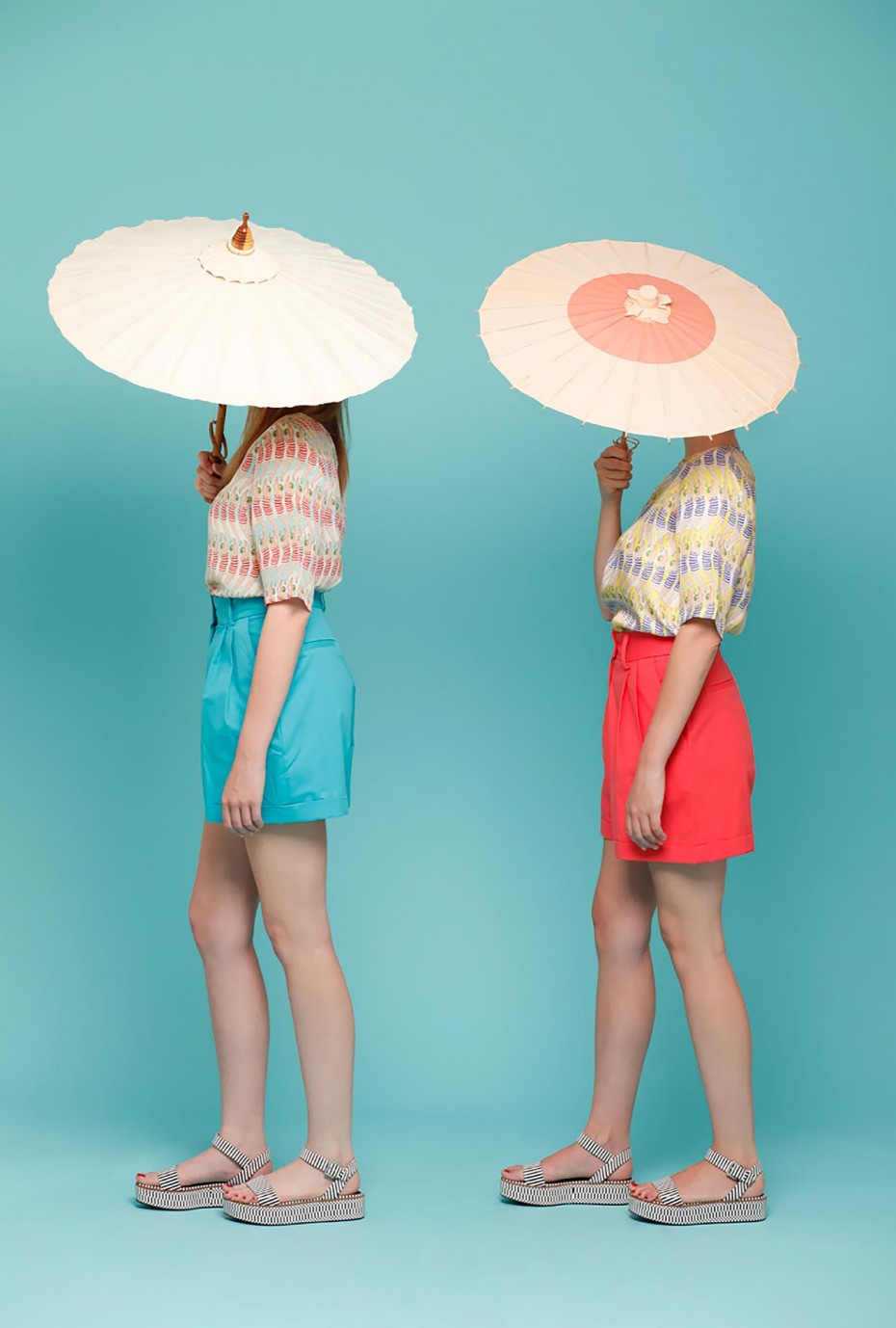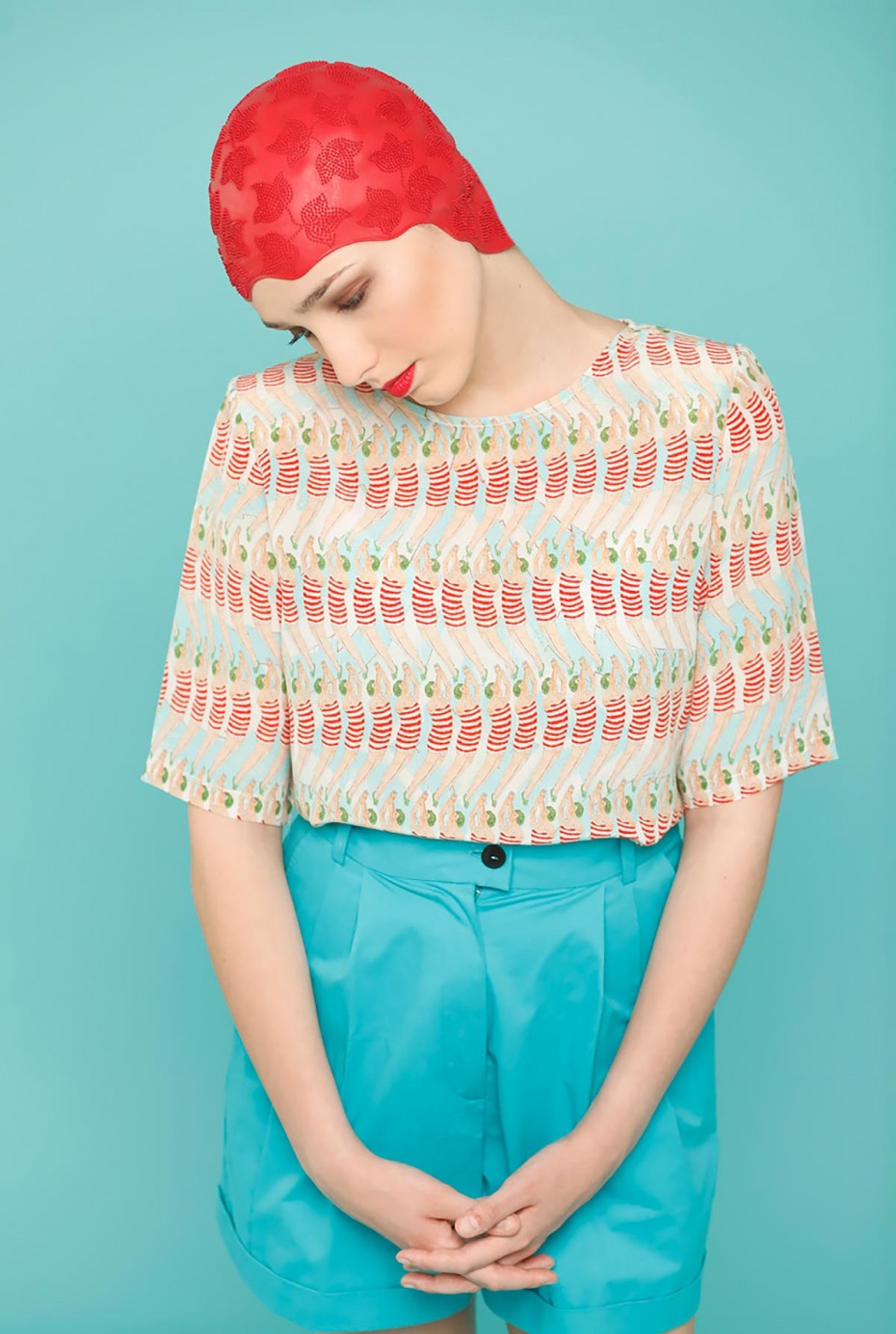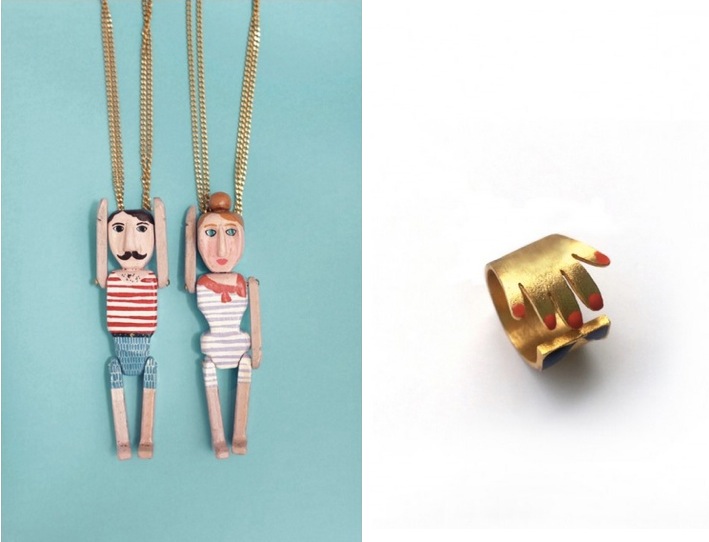 A Collection by Dina Khalife
8. Pink Bananas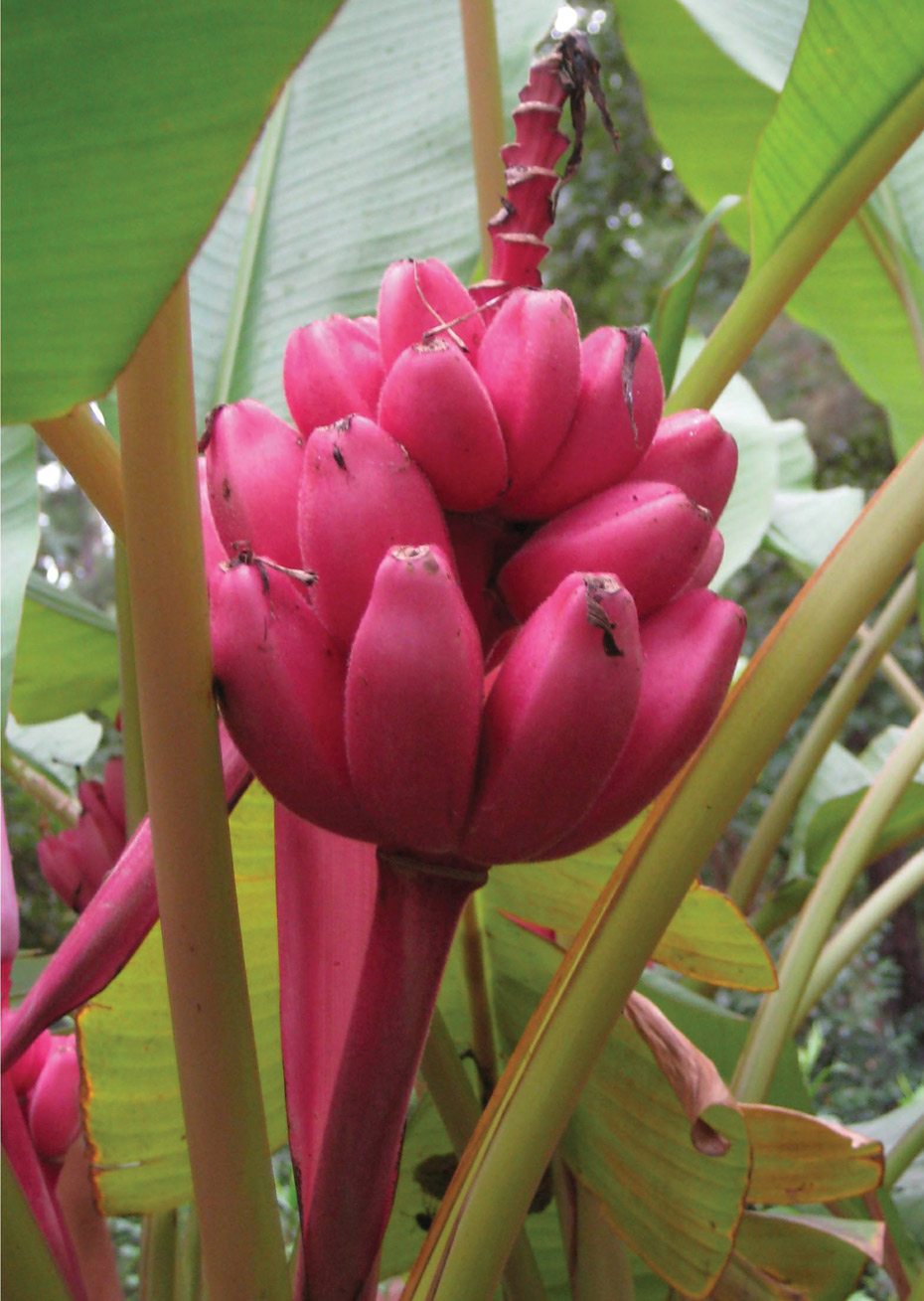 The cinnamon scent, exotic leaves and exceptional fruit color of Musa velutina (pink velvet banana or hairy banana) will add a tropical flair to any garden and are hard to resist once you have seen them. With adequate winter mulch, its cold hardiness makes it possible to be grown outside tropical zones. The small, bright pink fuzzy bananas are actually edible if you don't mind dealing with the many seeds, which can be used to easily grow more banana plants. While not truly a dwarf form, this species remains relatively small, 5-6 feet tall. With proper humidity, Musa velutina makes a striking houseplant.
Found on Louisiana Gardener.
9. The Rooms at Lion Sands Game Reserve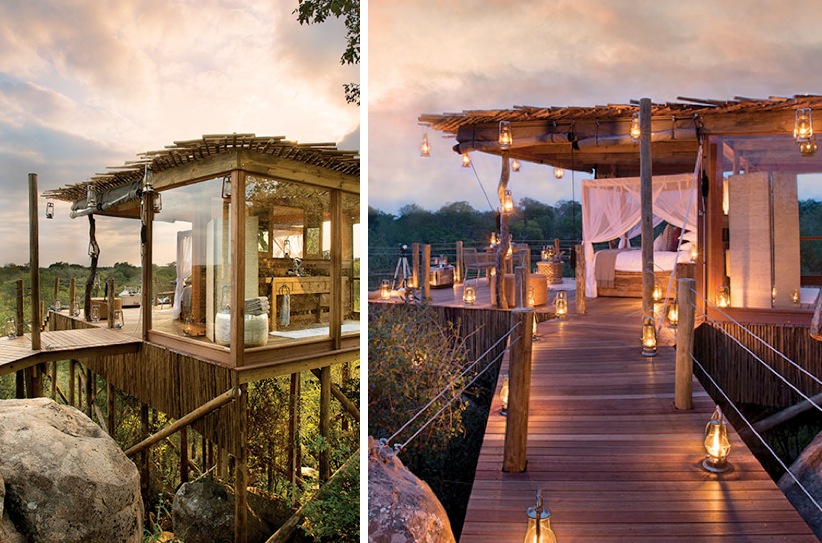 Open to the elements, after the sun falls and your lanterns are lit you can hear the sounds of hippos, elephants, hyenas, and other wildlife coming to life. More information found here.
10. Road Safety in Australia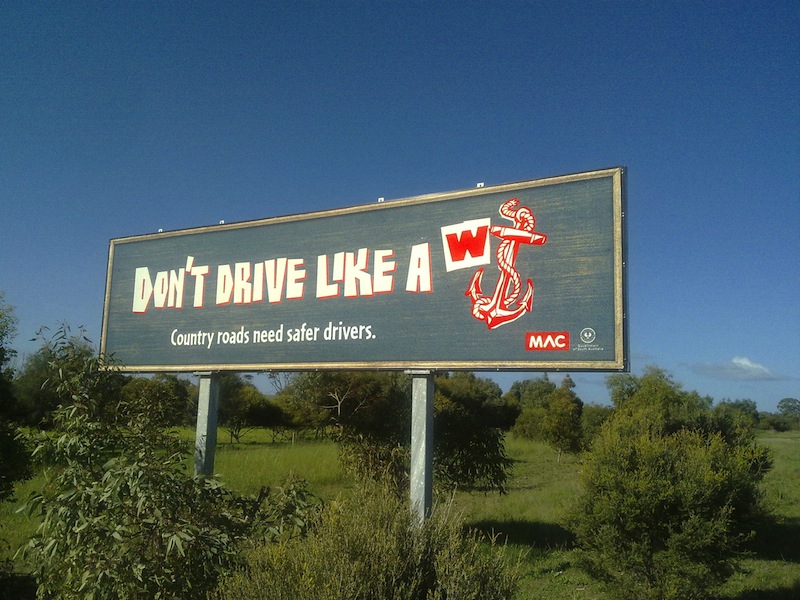 Found on Imgur.
11. L.A.'s 1904 Victorian-style Farmhouse Retreat Hidden behind a Gate in the middle of Hollywood.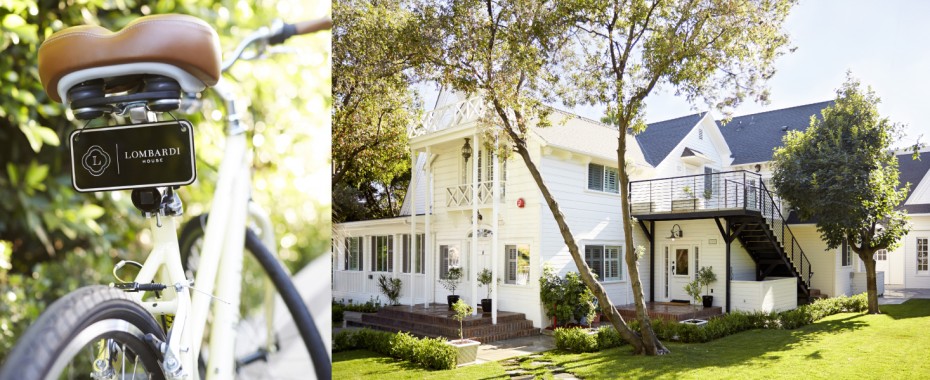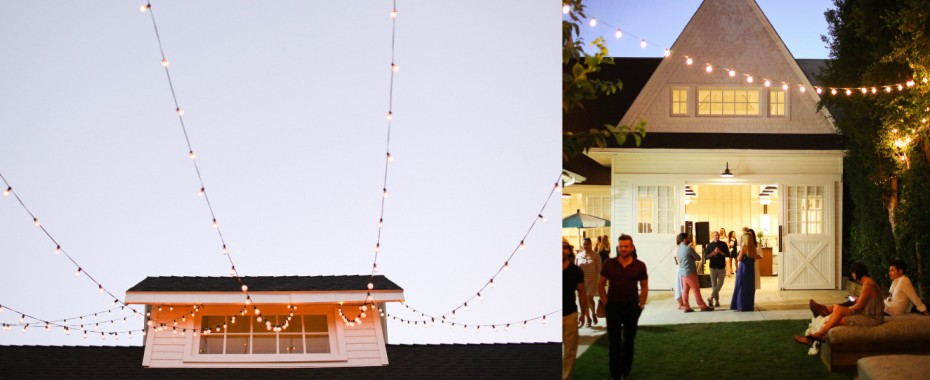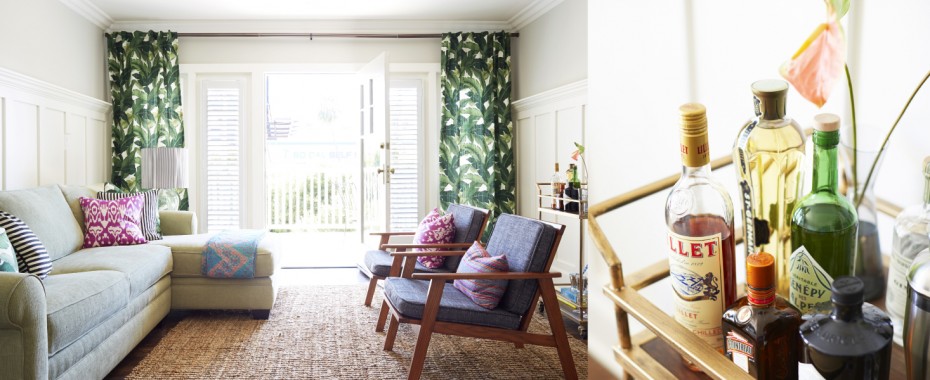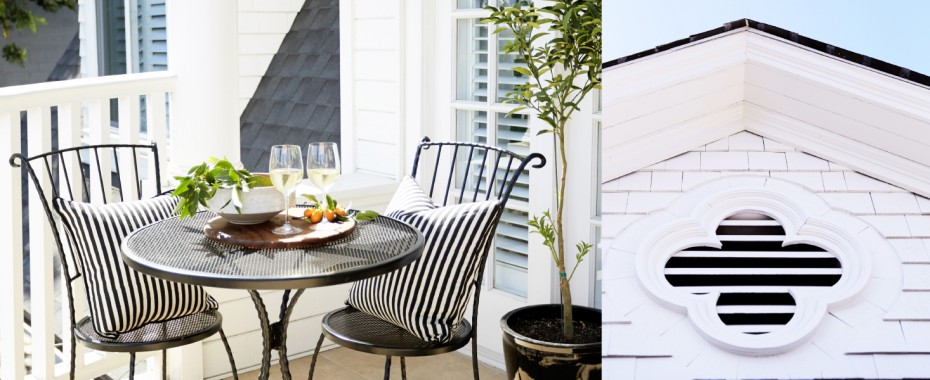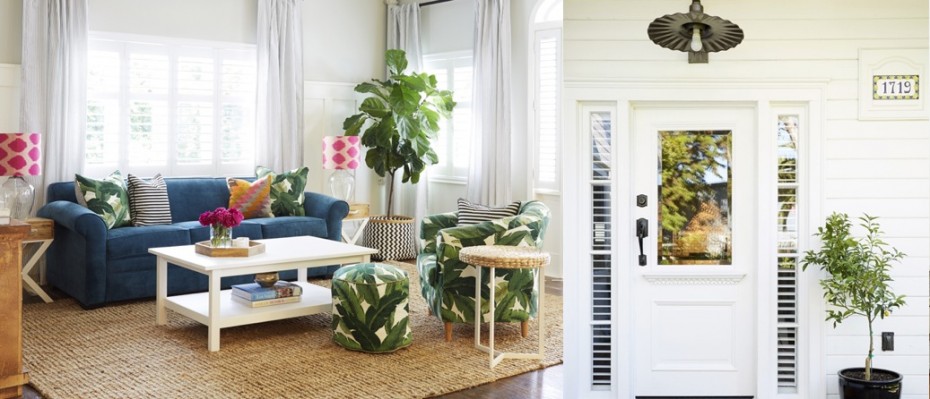 Lombardi House, found on LA's new Under the Radar Escapes by Travel + Leisure.
12. This Parisian Instagrammer
Found on VuTheara's Instagram
13. Tribes called 'Cargo Cults', who worshipped planes during WW2, believing they were gifts from the gods, and built their own small airstrips and fake planes to attract them. Some tribes still exist today.