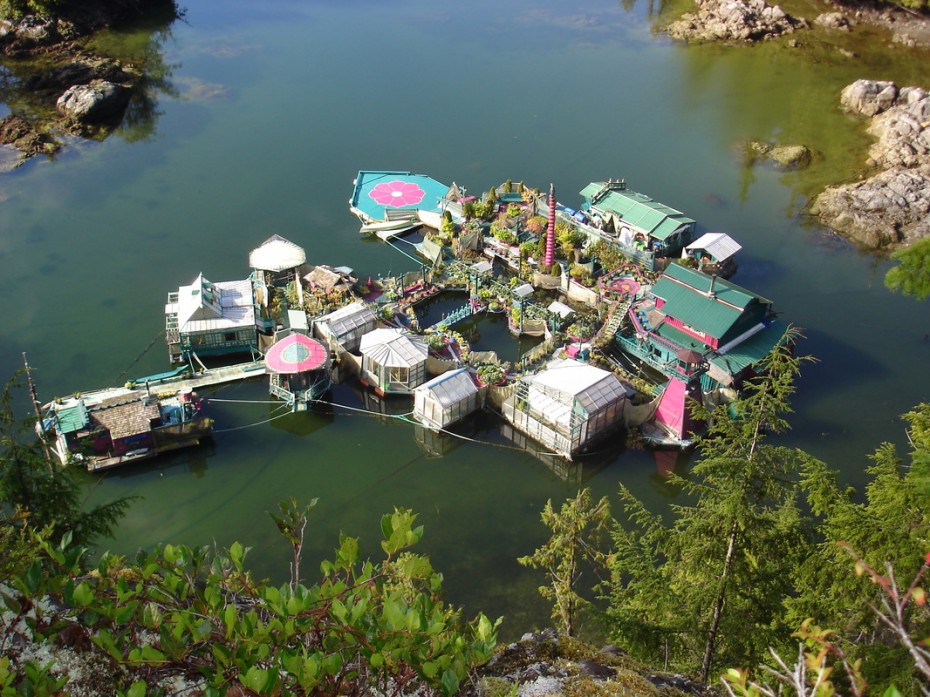 Some people might just be a little bit more creative than others when it comes to breaking away from mainstream society. Wayne Adams and his wife Catherine King decided to make their own utopia a floating one, tucked into an inlet of the Clayoqout Sound off Vancouver Island, an hour upstream from the closest town. And as you can see, these guys are doing alright…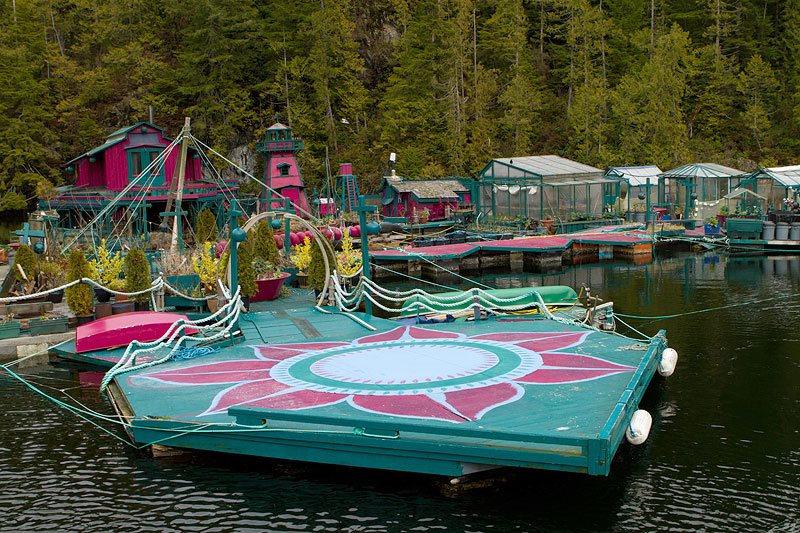 Welcome to "The Bower", located in an appropriately named, Freedom Cove. This place consists of fourteen individual greenhouses and various outhouses and a two-story house where the couple live, all tethered and buoyed together by some fish farm floats.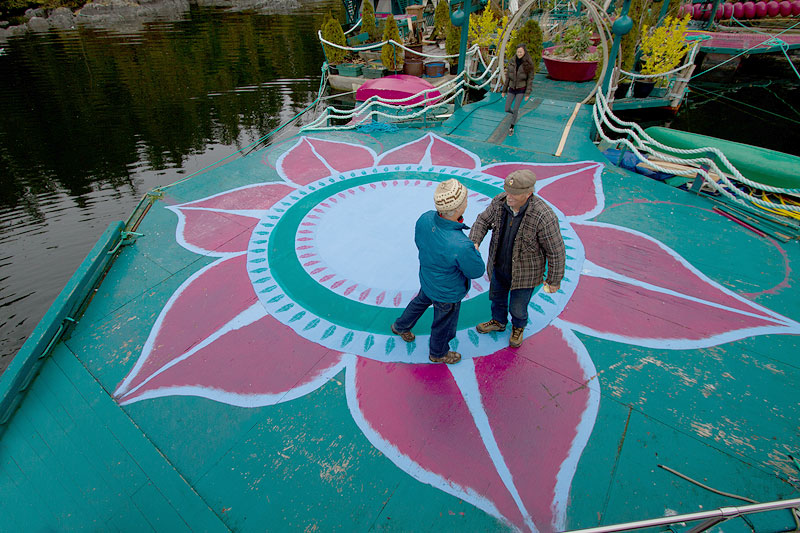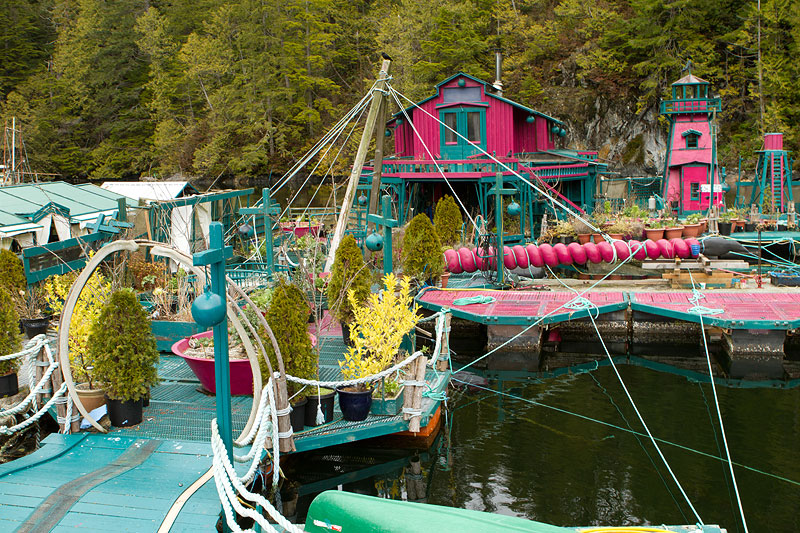 Wayne began building this little wonderland in 1992 and ever since, he and Catherine have been making their living here sculpting, carving, making candles and maintaining their floating farm, which on an average year harvests 25 different vegetables, 18 types of herbs, 6 fruit trees, berries and edible flowers.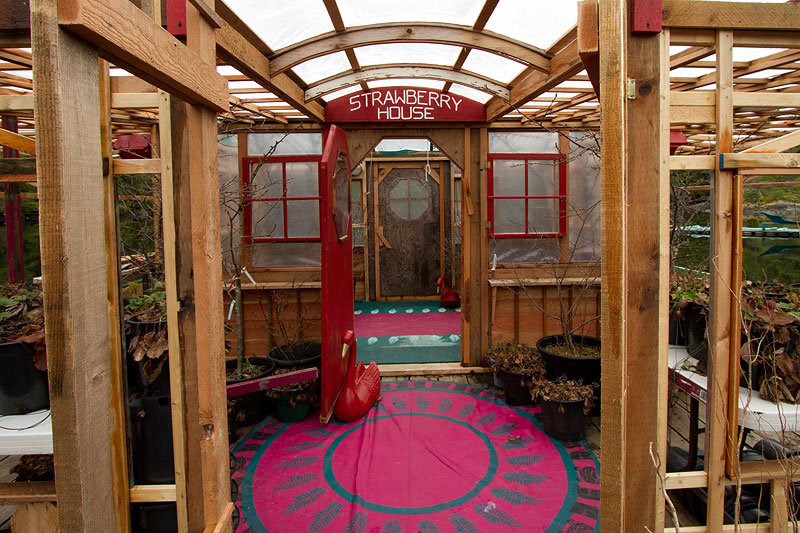 Wayne's early background is in forestry as a ranger in British Columbia where he developed a talent for carving cedar to pass the lonely nights. He later became a full-time artist working primarily with fossilised ivories. Catherine is a retired ballet dancer turned floating eco-farmer and artist herself, thanks to Wayne's apprenticeship. He says his lifestyle is actually his art, and that he just squeezes his carving in.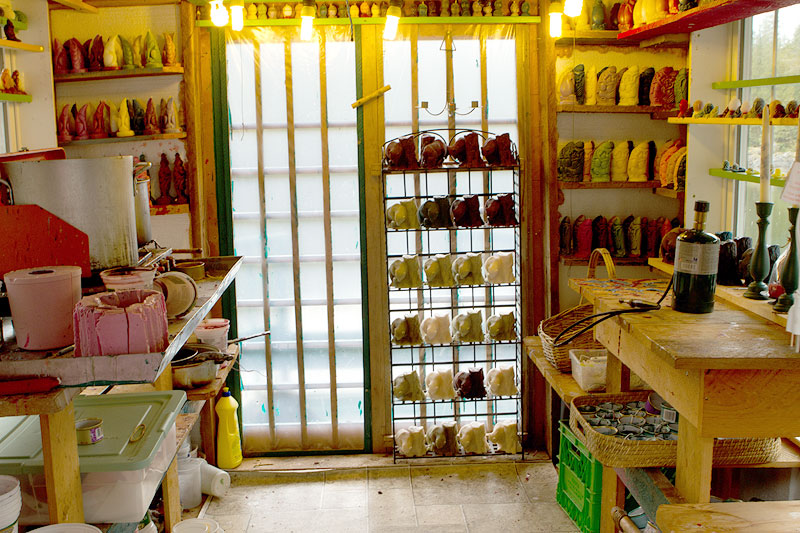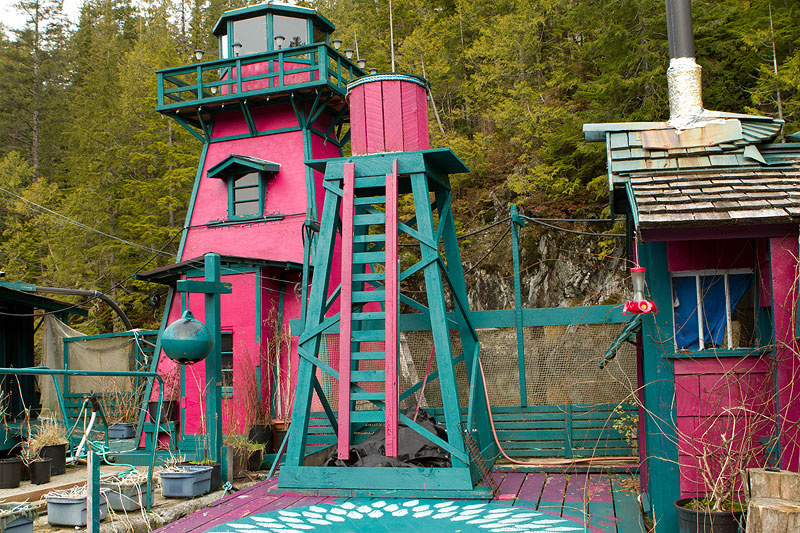 Wayne and Catherine (and their little chihuahua, Huckleberry) love having visitors. Based on what's growing that year, on any given day Catherine aims to have enough food on hand to feed up to eight people that might pass by on boats or kayaks.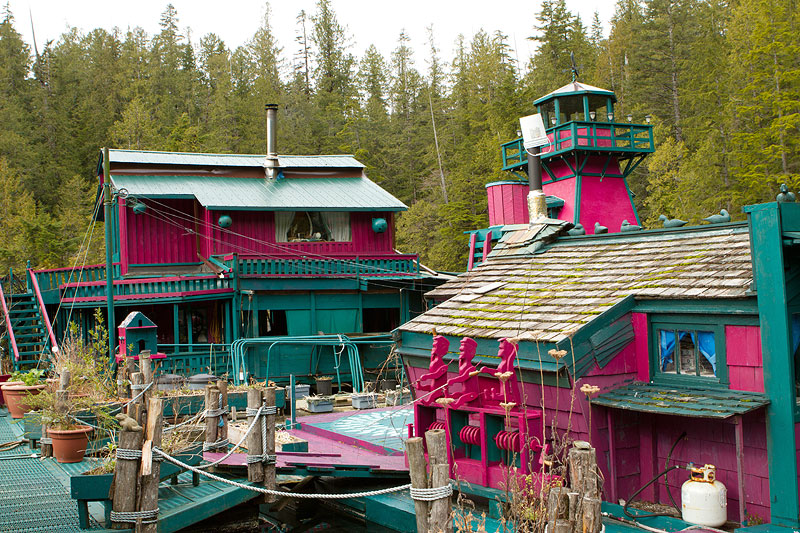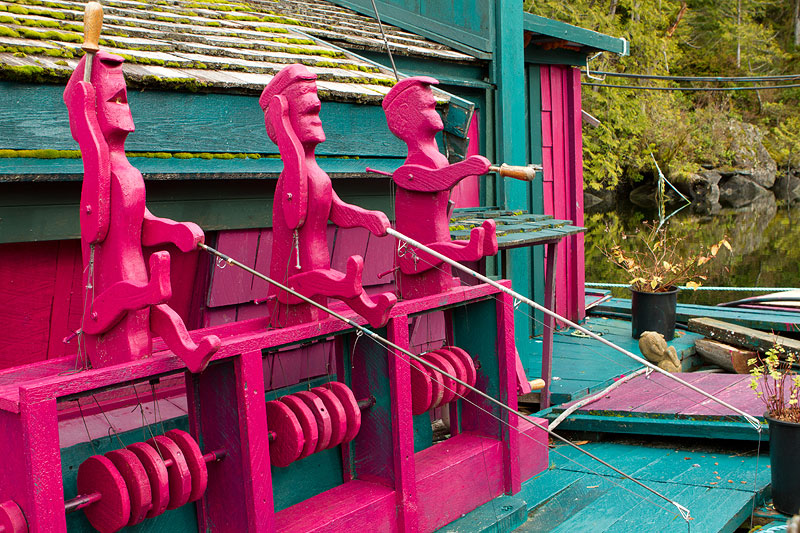 In return, local diving and boat tour operators help out the artists whenever they need some maintenance or work on correcting floatation problems for the Bower. Visitors rarely sail off without one of the couple's homemade creations in hand…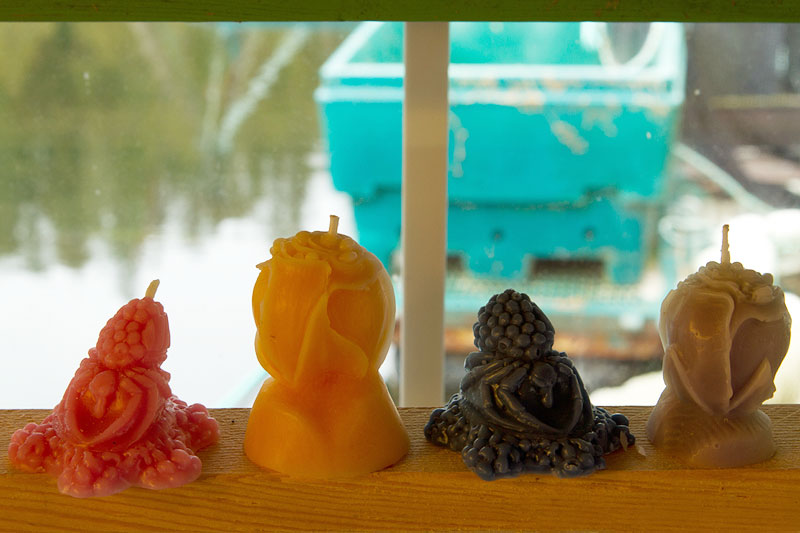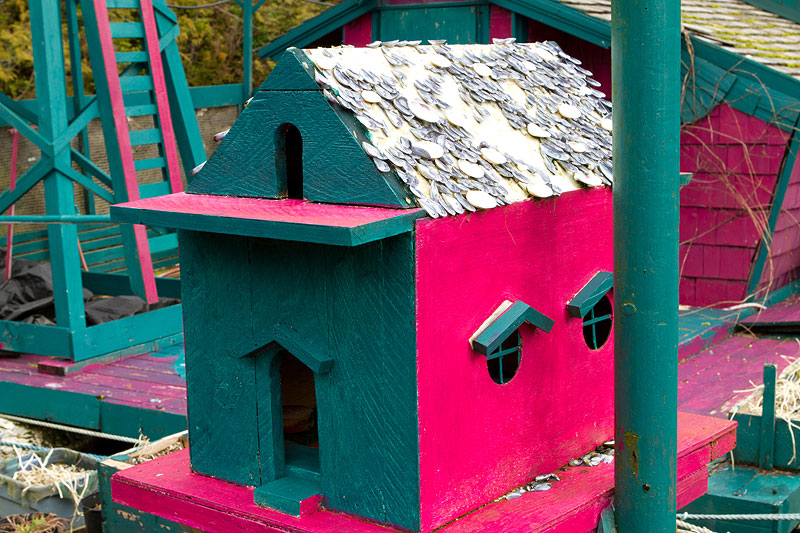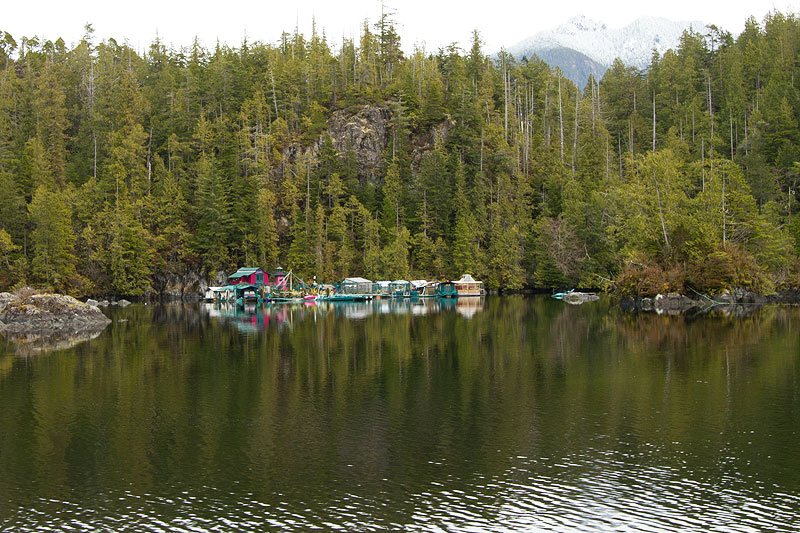 If you're ever in the area, make an enquiry with Browning Pass, a local boating company that can take you to visit Freedom Cove and meet this inspiring couple. Or if diving is your thing, Vanguard Diving operators are pretty tight with them too.