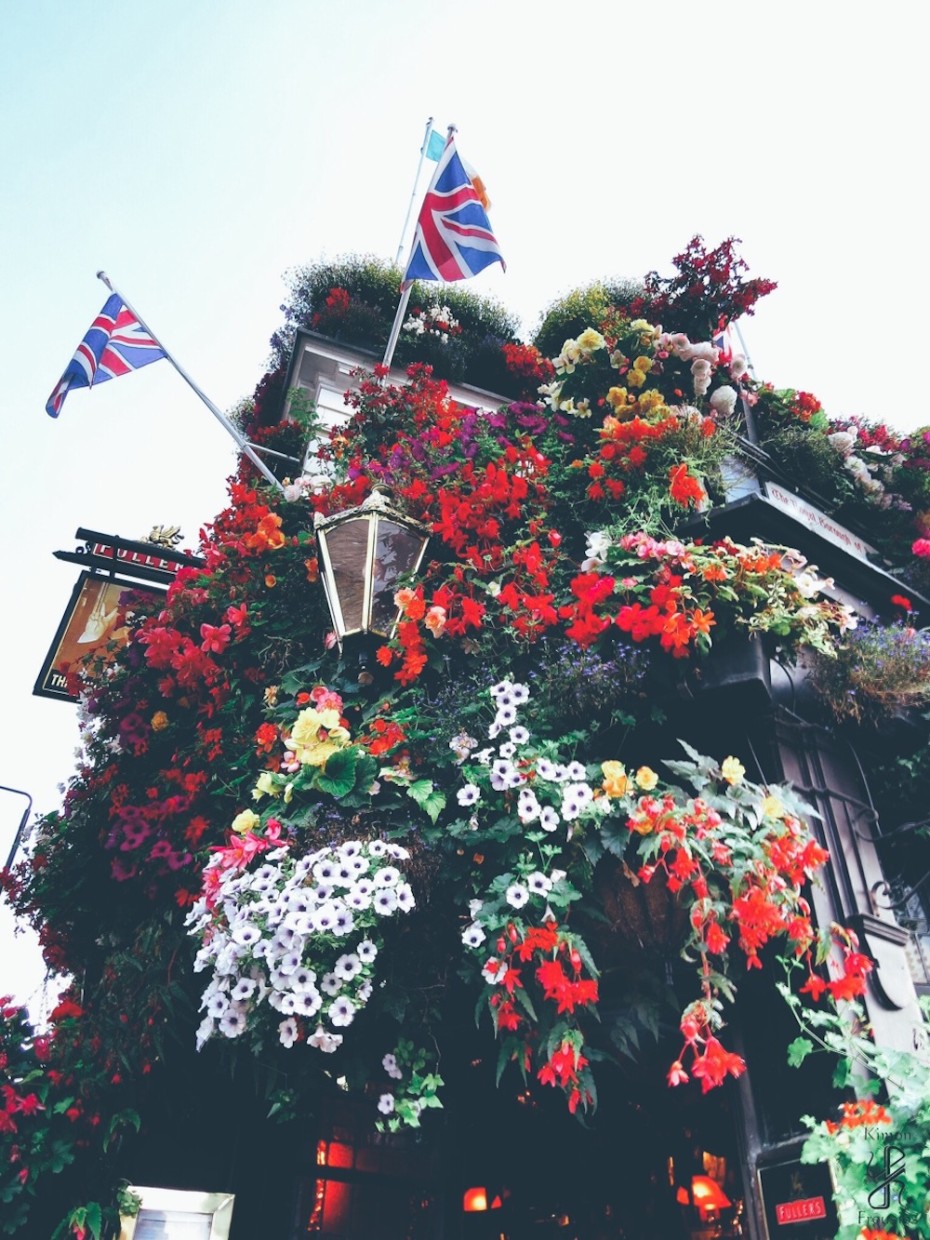 If you're looking for a traditional English pub with a twist, I think I have something for you. I grew up around the corner from this place, admiring the flowers passing by everyday, but I was always faithful to another local pub during my Londoner years and I never even went inside to discover its secret– until this weekend that is, when I came back as a Parisianer.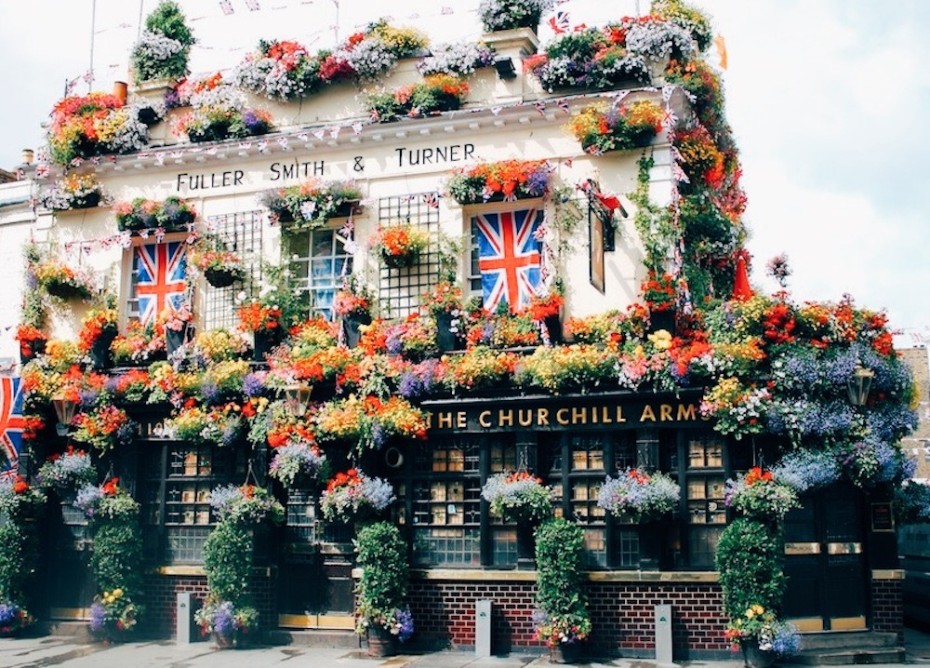 The Churchill Arms is probably one of the best-dressed pubs in the country. They go above and beyond to make it look like a giant bouquet of flowers all year round and always put in extra effort decorating for special holidays and big football matches.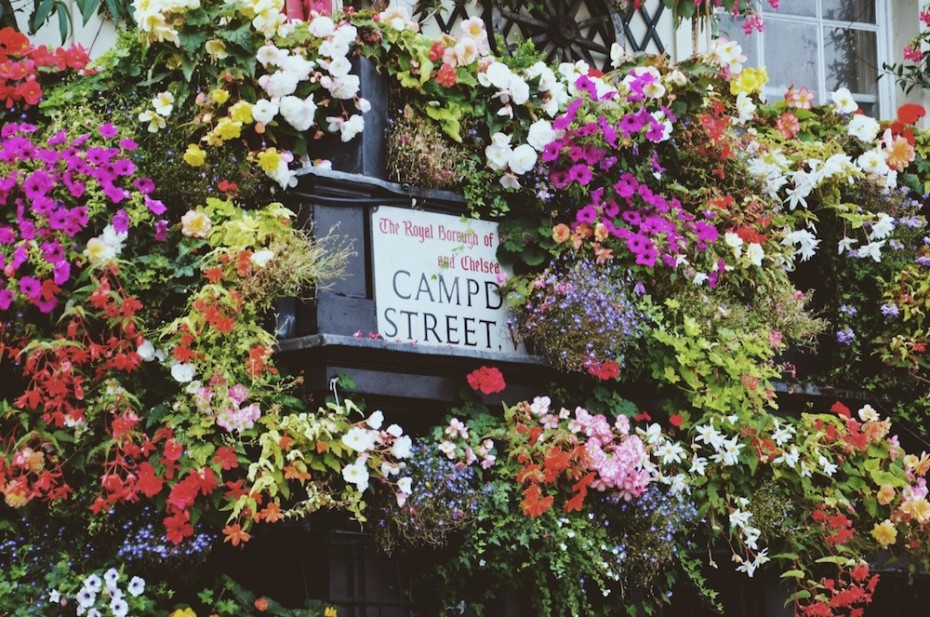 After burning a hole through our wallets for the first 48 hours in London, we were looking for a cheap & cheerful Sunday lunch and that's when I remembered a little secret my Mum had told me about the pub around the corner…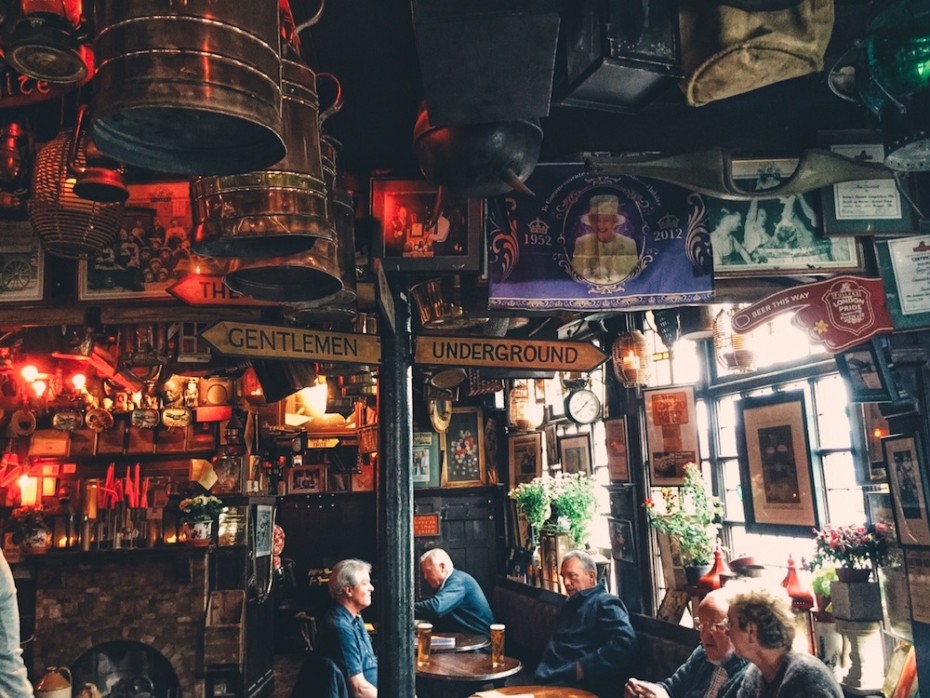 Upon first entering, you'll be greeted with that comforting familiar perfume I like to call, "Eau de English pub". It has all the traditional cherry wood furnishings but on the ceiling and walls, thousands of little British novelty objects and kitschy keepsakes are grabbing for your attention.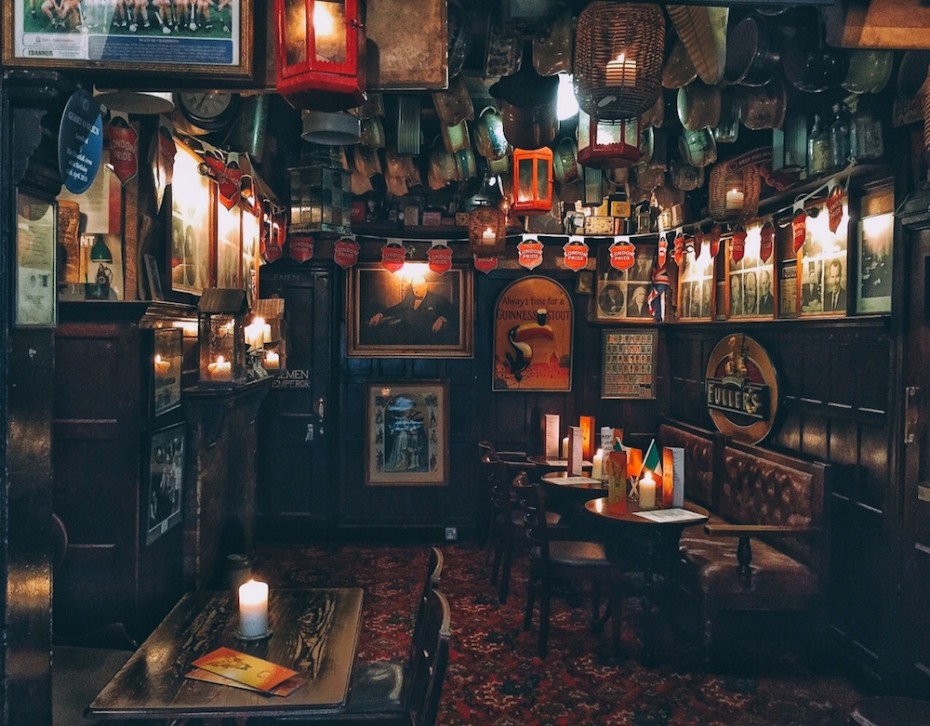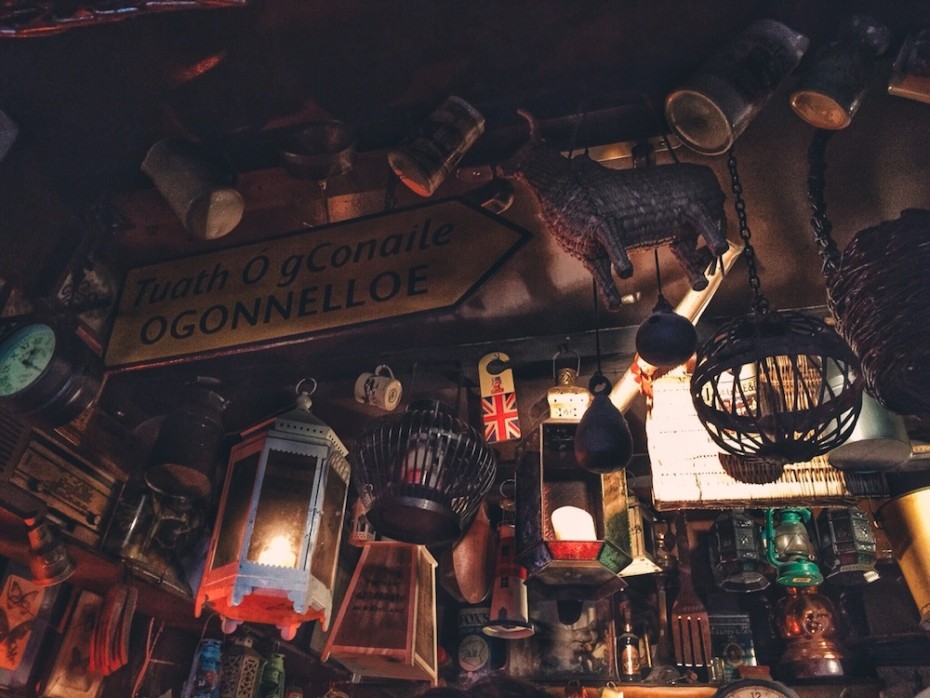 It's full of cozy nooks to curl up with a good book or have an incognito catch-up with a friend, but that's not all that awaits in this classic English pub…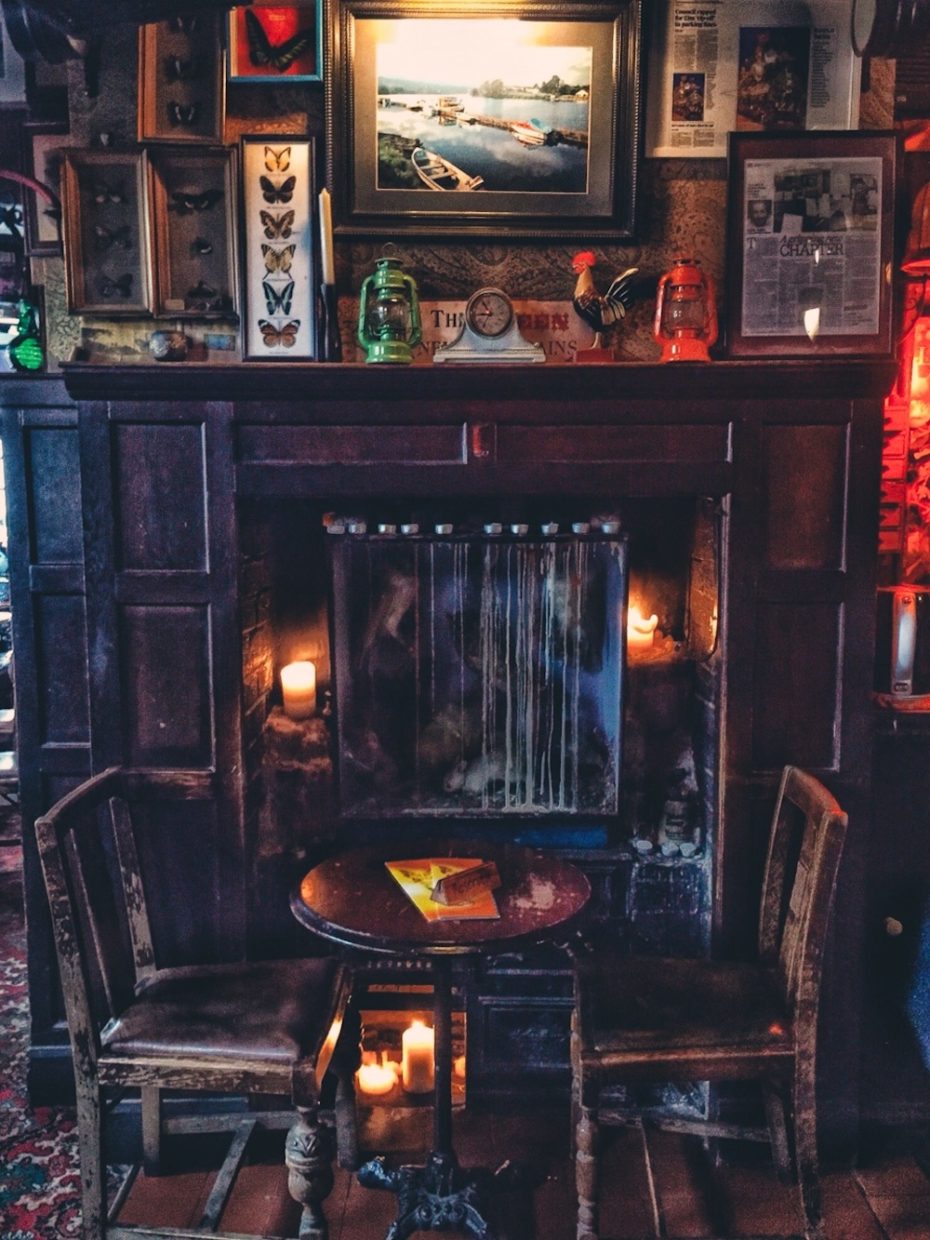 It was too early after the night before to join the locals for a midday pint, and it wasn't exactly the beer we had come for…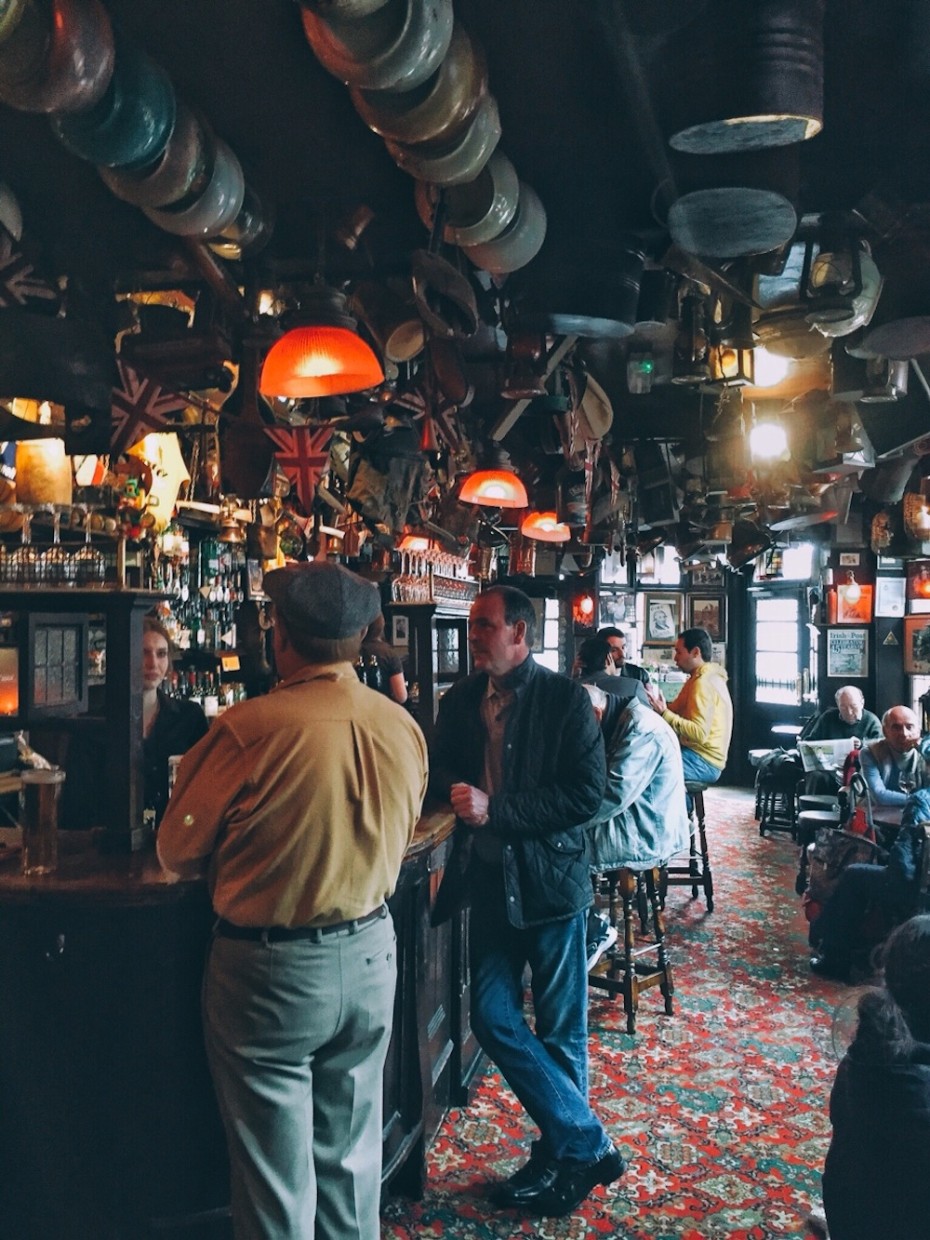 Veer to the right of the main bar to the back, past the fireplace and discover the pub's unexpected spicy little secret…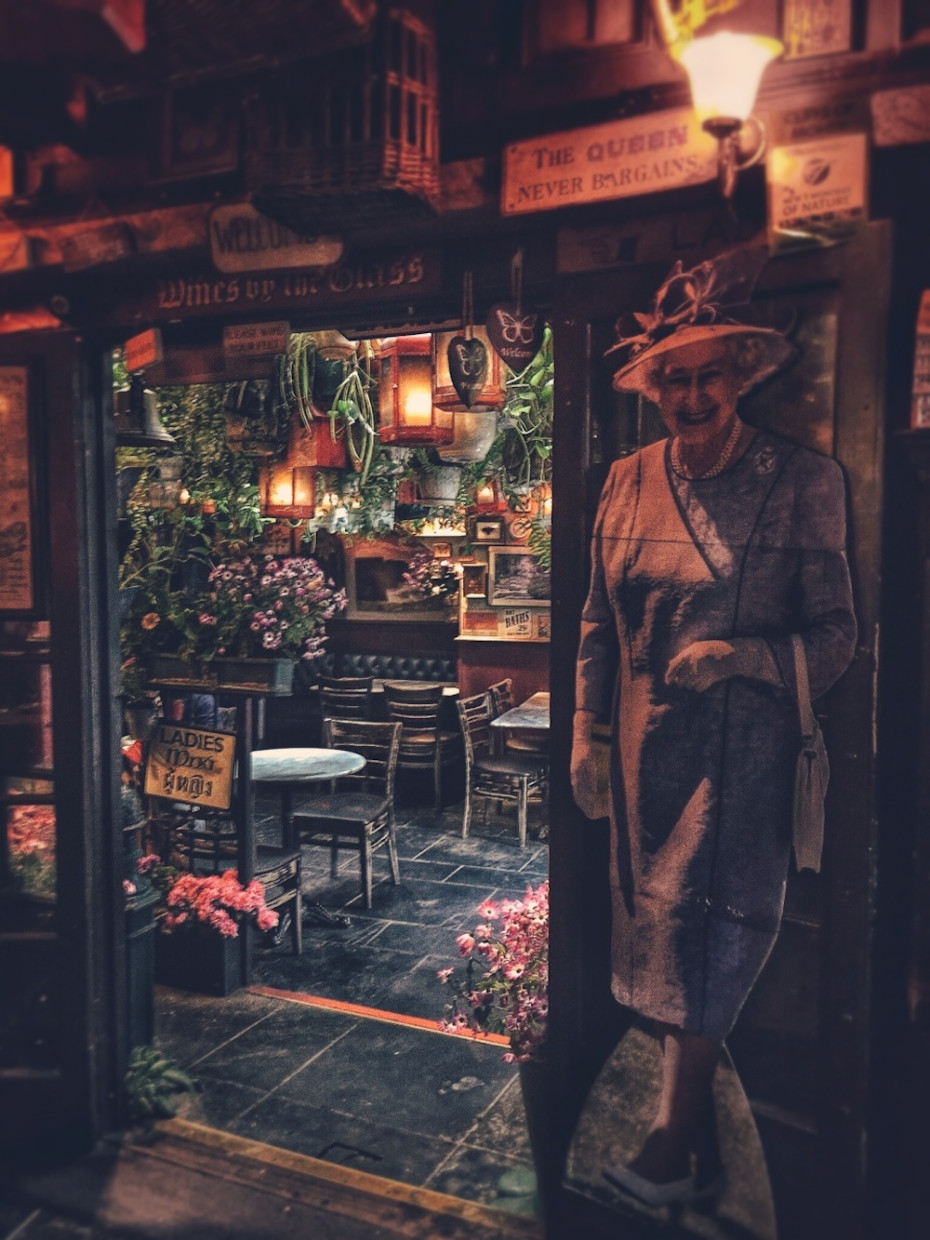 Wave goodbye to the Queen as you travel through the portal to a tropical garden in Thailand!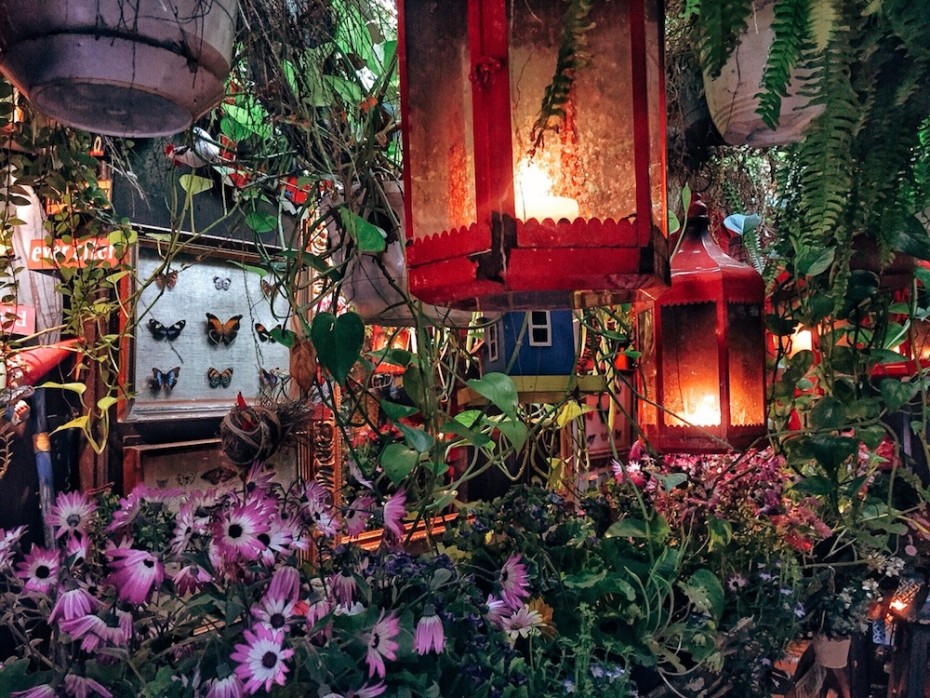 And if you thought the exterior of the pub was covered in flowers, wait until you see this hidden Thai restaurant at the back …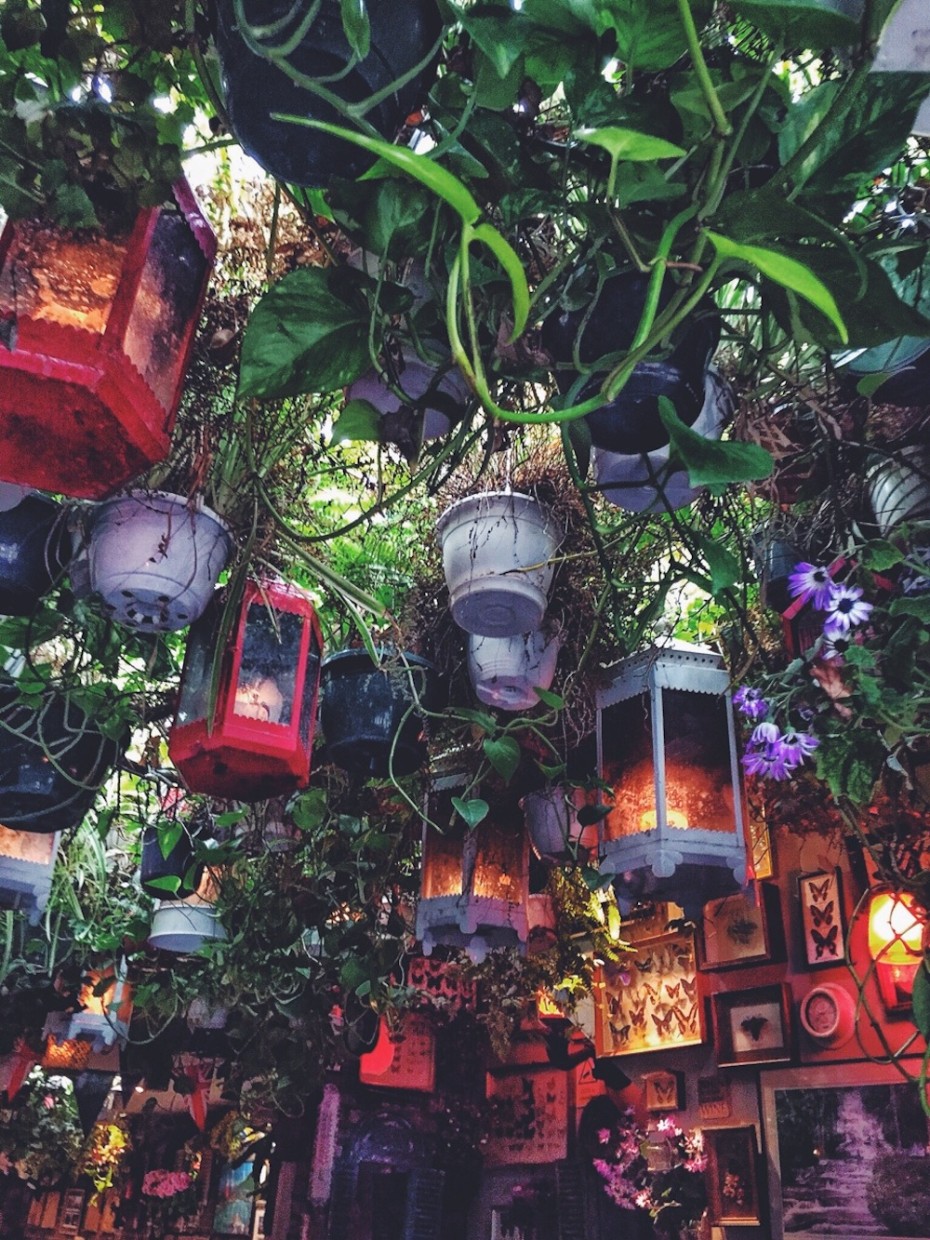 The question is, whose job is it to water the plants?!
On the menu you'll find authentic family recipes from the Thai chefs that moved into the pub's backyard more than 15 years ago– authentic "Pad Siew" noodles to hot and spicy "Kaeng Par" curry that all wash down brilliantly with a nice cold pint of British beer.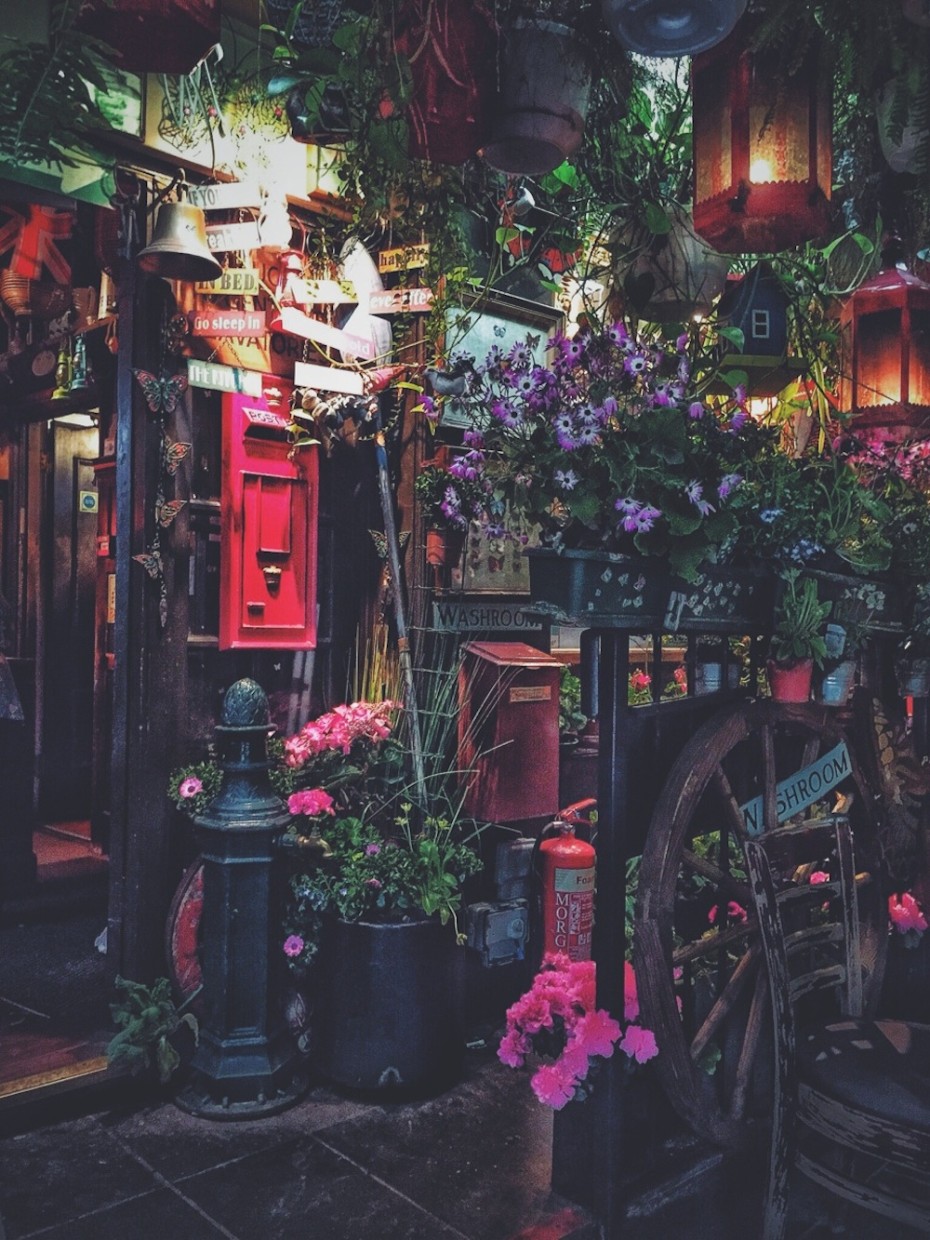 The tropical view isn't bad either. Not exactly what you'd expect to find in a traditional old London pub!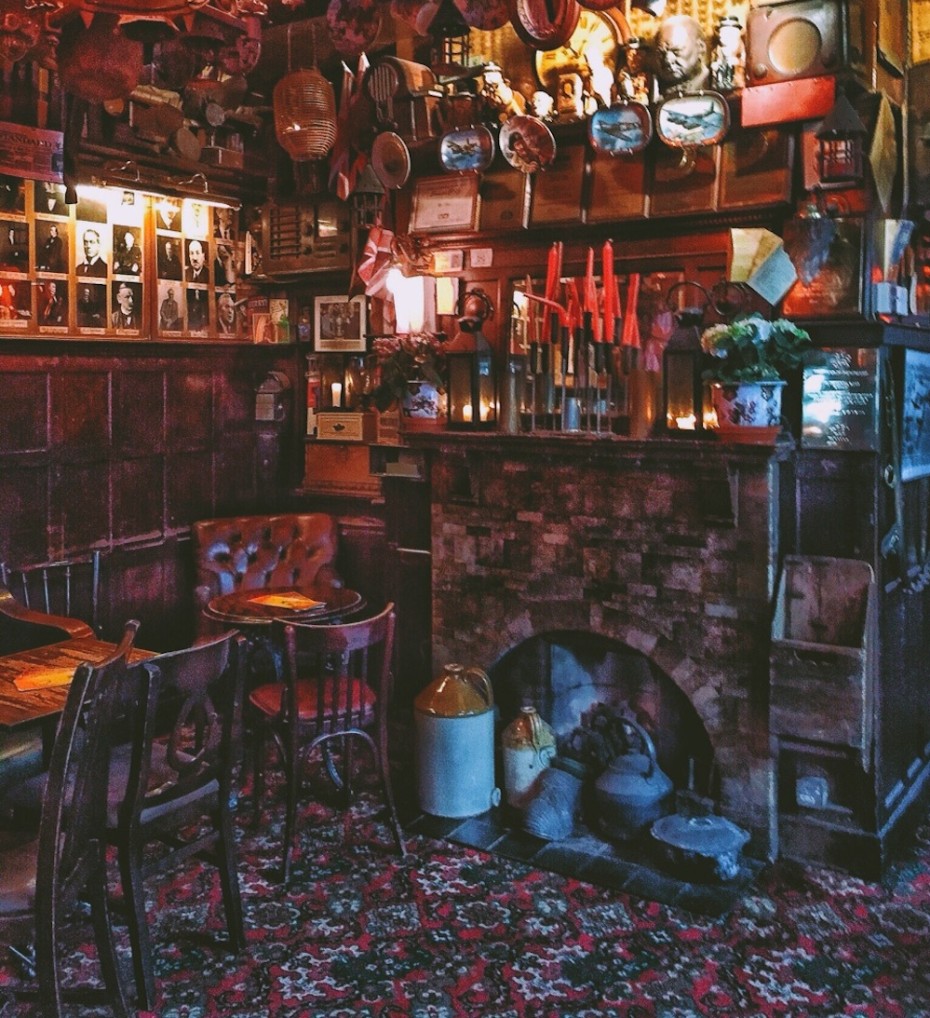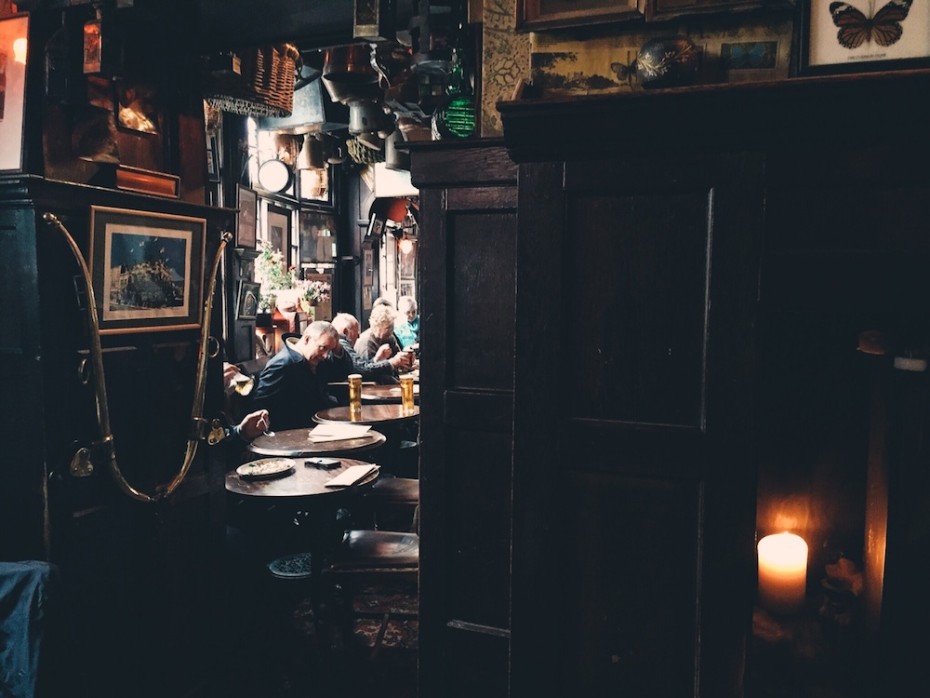 Having said that, I could do with another pint next to the fireplace right about now…
Find the Churchill Arms and its hidden Thai garden at 119 Kensington Church Street.